Some posts on this site contain affiliate links. If you book or buy something through these links, I earn a small commission (at no extra cost to you). Take a look at my privacy policy for more information.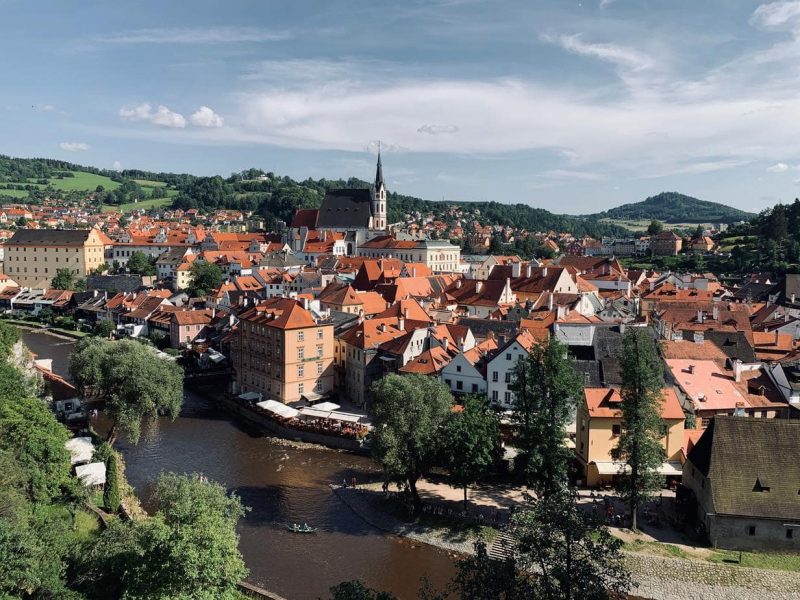 There are so many wonderful hidden gems in Europe! From historic cities, to off-the-beaten-path villages, to unbelievable nature… there's so much to discover across this wonderful continent.
I love getting off the beaten track, so I've created this list of amazing offbeat destinations across the continent. Some are my own favourite discoveries, while others have been recommended by European travel bloggers.
Whether you're backpacking Europe, or looking for your next luxury holiday, there's sure to be something on this list for you. Especially if you want get off the beaten track! So get out there and explore some of the lesser-known corners of our glorious continent…
33 Hidden Gems in Europe
The following list comes from some amazing bloggers across Europe, as well as many of my own travels. We have stunning cities, incredible natural places, and unheard-of beach destinations. So, in no particular order, here are 33 incredible hidden gems in Europe for you to discover…
Read more: Check out this amazing Eurotrip guide for loads of great Europe travel tips. And don't miss this guide to the best times to travel to Europe to help you plan.
Åland Archipelago, Finland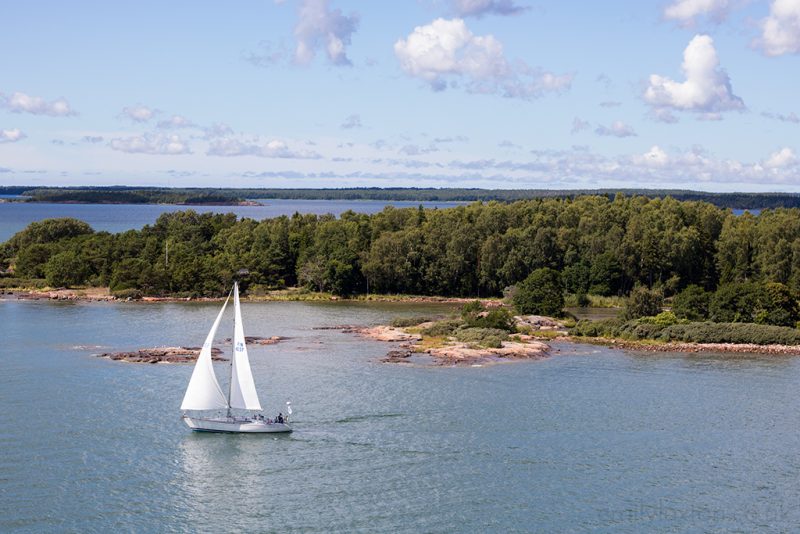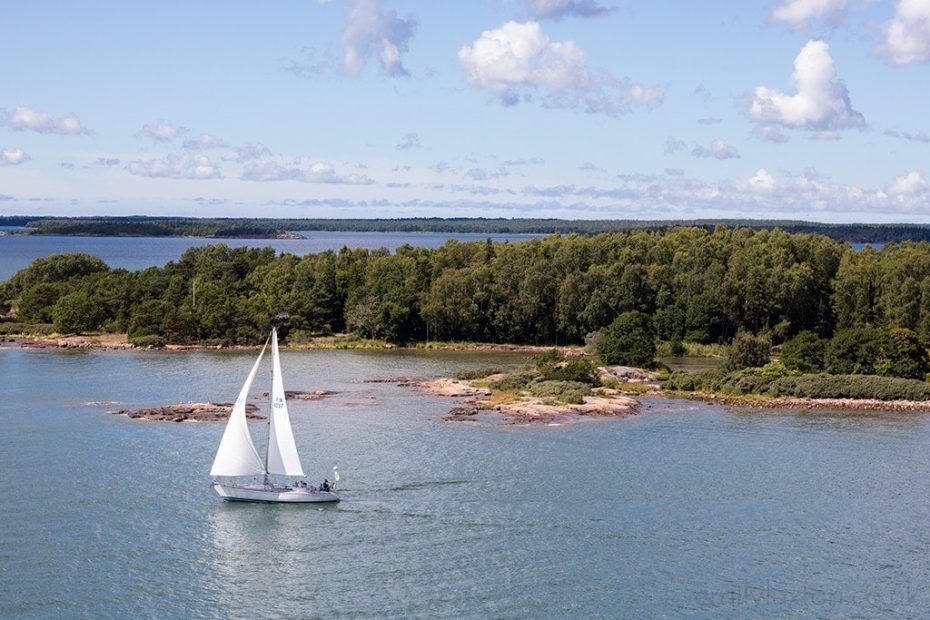 As soon as I'd discovered it, The Åland Archipelago became one of my favourite hidden gems in Europe! Tucked between Finland and Sweden, this archipelago is a really fascinating place. The unique culture is a distinct blend of the two countries. But the archipelago's main draw is its natural beauty.
Rocky islands, pine forests, and that icy blue Baltic Sea – there's no shortage of amazing vistas. You can hike on the larger islands, or try your hand at watersports like sailing or kayaking. And be sure to spend an afternoon relaxing at a traditional sauna – plunging into the freezing sea for a cooling dip between sessions!
Scilly Isles, England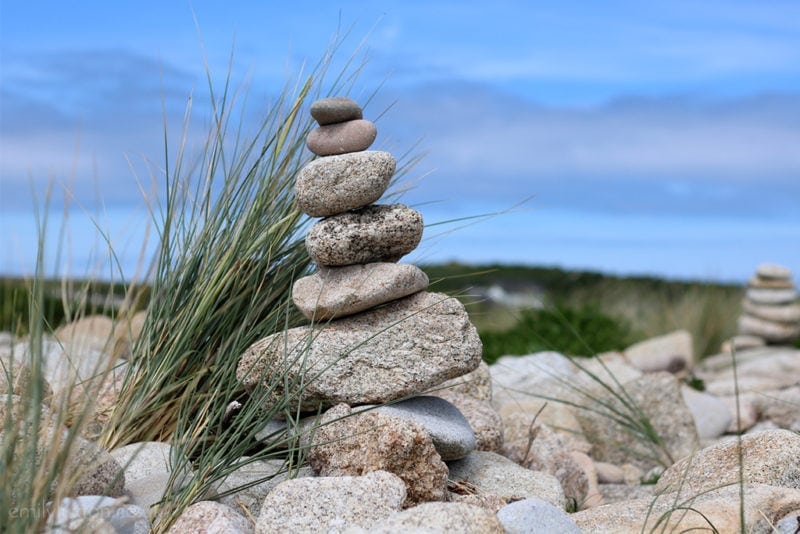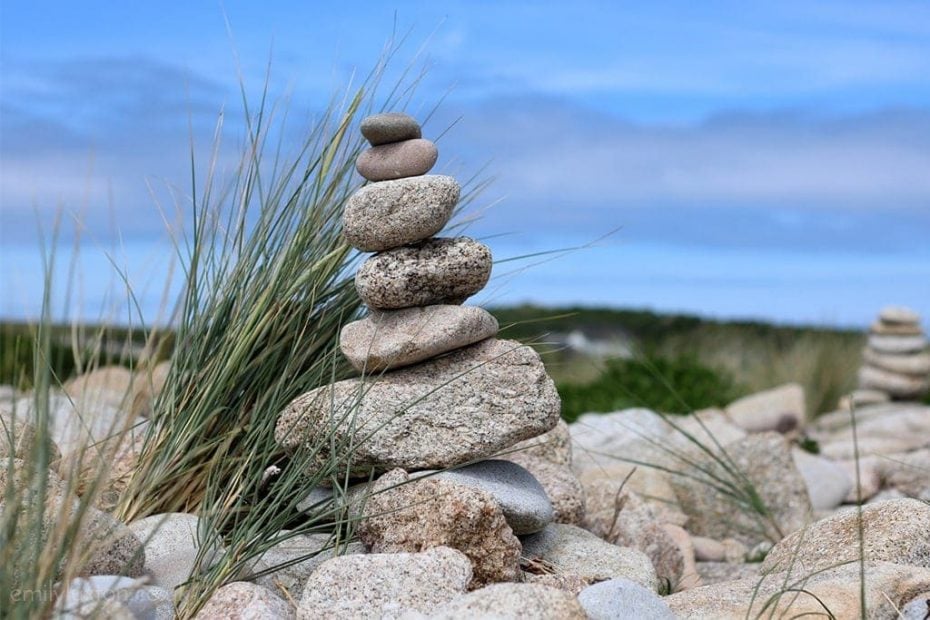 Twenty-eight miles off the coast of Cornwall, the Scilly Isles are one of the UK's best-kept secrets. You don't see them on many Europe bucket list round-ups, but the Scilly Isles are an incredible spot. They have their own microclimate, so the islands are filled with nature and wildlife you won't find on the mainland. Not to mention miles of gorgeous beaches – many of which you may well have all to yourself.
The Scilly Islands are also a serious foodie haven! Food is sustainable, homegrown, almost exclusively local… and seriously photogenic. From fancy restaurants and charming country pubs, to roadside honesty stalls selling fresh eggs and veg to fancy restaurants, the Scilly Isles are one of the best hidden gems in Europe for food and nature lovers.
Timisoara, Romania
Recommended by: Rose, Where Rose Goes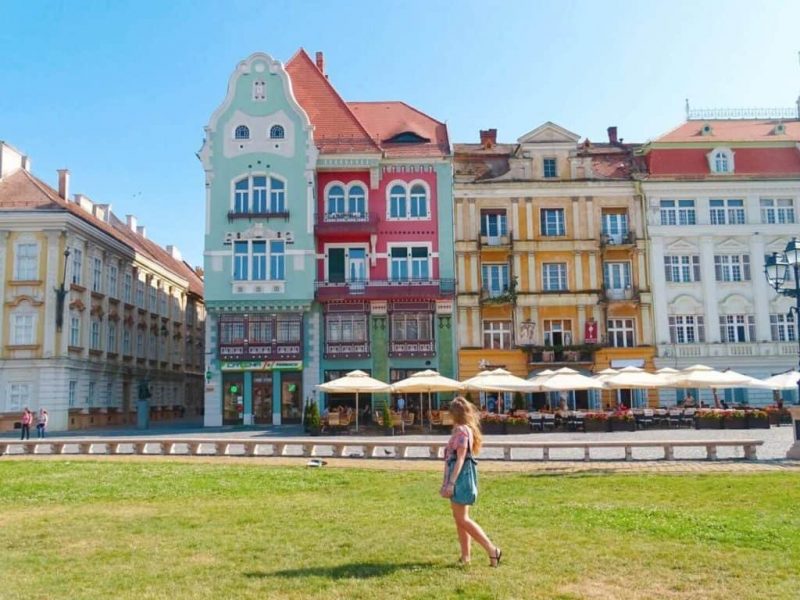 Beautiful Timisoara feels far away from busy Bucharest and the tourist track of Transylvania. This city in the west of Romania is nestled on the border of Serbia and Hungary. Not only is it the perfect place to sit with the locals in the central square and watch them go about their days, but Timisoara is a cultural melting point. So it's definitely one of the best places to visit in Romania, despite the fact that so few tourists have heard of it!
One of the best things to do in Timisoara is visit Piata Unirii (Union Square) with Orthodox and Catholic Churches nestled side-by-side. Another unmissable building here is Casa Bruck, a pharmacy built in Art Nouveau style by its architect owner, Salomon Bruck. Timisoara is also a foodie city where you can try Romanian and Serbian food from across the border!
Sault, France
Recommended by: Nadine, le Long Weekend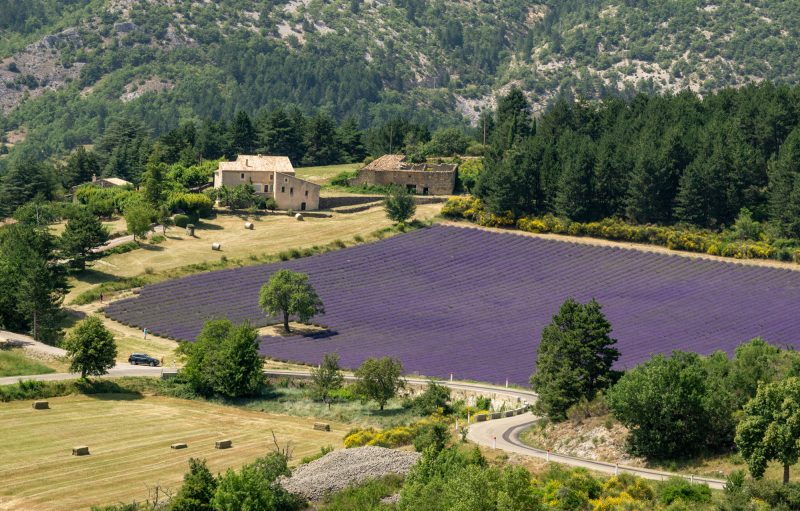 While most visitors to Provence head to the Valensole Plateau or Luberon in search of hilltop villages, lavender-laced valleys, and summertime sunflowers, there's another part of the region that's very worthy of your attention. The village of Sault sits surrounded by the Plateau d'Albion (also referred to as the Sault Plateau). It's an area of France that borders three regions and encompasses the spirit of each.
Here you'll find plenty more lavender fields and ancient hilltop villages which are just as lovely as their southern counterparts, but which are mystifyingly much quieter. Savour the season's bounties here, sample the traditional nougat, and take a tour around some of the most dramatic scenery in Northern Provence.
Serdiana, Italy
Recommended by: Claudia Tavani of Strictly Sardinia
At about 20 minutes drive from Cagliari, Serdiana is one of the main towns of the Parteolla region, famous for its olive, olive oil and wine production. Its main attraction is a few kilometres outside of the village. Immersed in the countryside, Santa Maria di Sibiola is a tiny Romanesque church dating back to the 10th century. It is still used today for ceremonies and special occasions. You can access the outside, but to visit the inside make a request to the town municipality. Not far from the church, Su Stani Saliu is a salt lake where pink flamingos nest.
There are also five wineries to visit in Serdiana. Argiolas makes some of the best wines in Sardinia and runs excellent guided tours and wine tasting in various languages.
Gimmelwald, Switzerland
Recommended by: Mikaela, Voyageur Trippper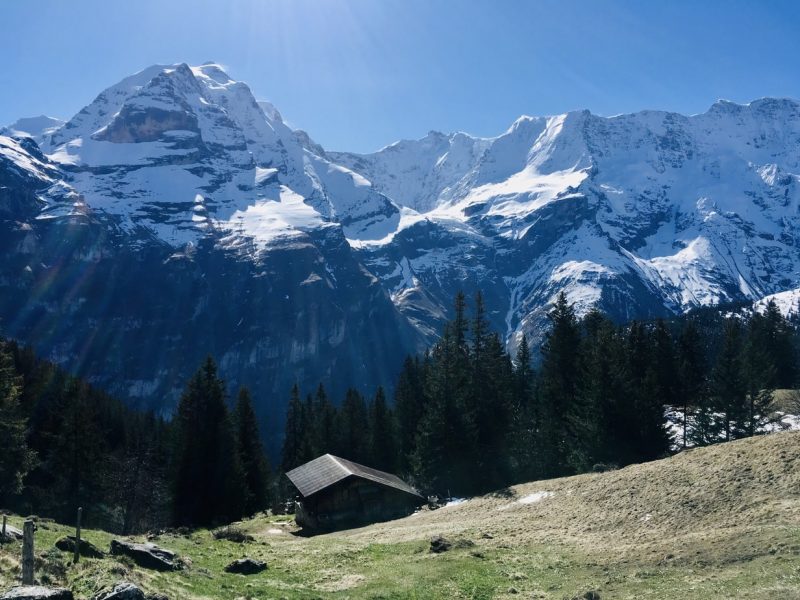 Lauterbrunnen, Switzerland has long been a popular destination for tourists. Especially those keen to photograph the iconic Lauterbrunnen Church amid the U-shaped valley backdrop. But the real gem is hidden further down the valley. Take the bus to the Schilthornbahn cable car, hop aboard the gondola and get off at Gimmelwald.
This village is precariously perched on the mountainside with immediate access to incredible hiking trails. If you need a boost of adrenaline, stroll down the road to the town of Murren, where paragliding tours take flight. The best views of the valley are most definitely from the air! In Gimmelwald you can stay at the cute and cozy Mountain Hostel, which has a friendly atmosphere and great restaurant.
READ MORE: Summer in Verbier, Switzwerland
Jerez, Spain
Recommended by: Michael Rozenblit, The World Was Here First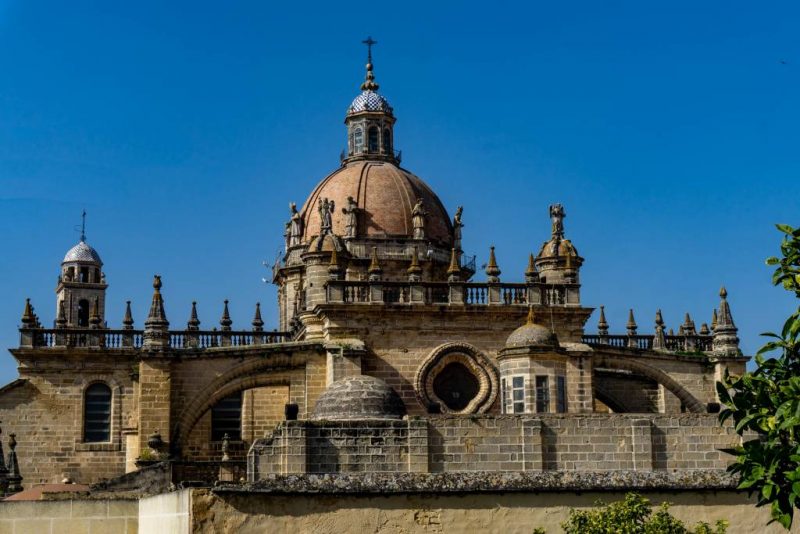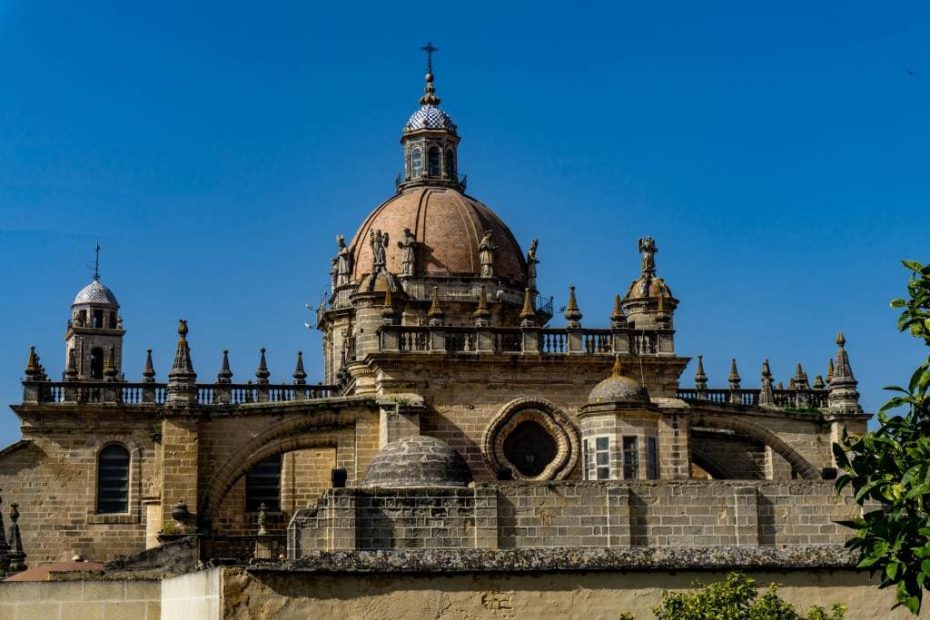 One of the best hidden gems to visit in Europe if you're travelling in Spain is the city of Jerez de la Frontera. It's possible to visit Jerez as a day trip from Seville where you can experience a unique part of the Andalusian culture which is often overlooked by people visiting this part of Spain.
Some of the highlights of visiting Jerez include visiting the Alcázar, as well as Jerez Cathedral. Jerez is one of only three cities where genuine sherry is made, so be sure to go sherry tasting. You can either enjoy a glass from a bar in the city, or visit a Bodega to learn more about how sherry is made and enjoy a tasting.
READ MORE: Seville Food Guide – 16 Andalucian Dishes you Have to Try
Poznan, Poland
Recommended by: Roma, Roaming Required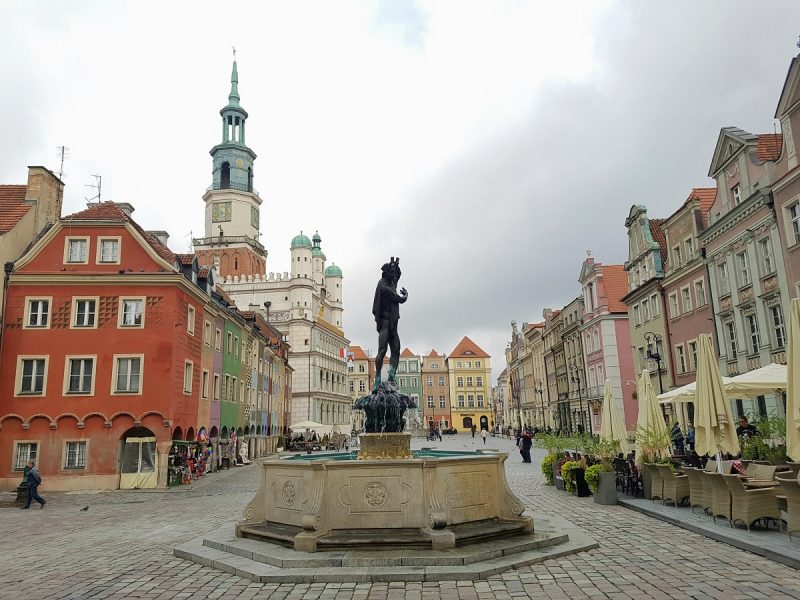 Poznan flies under the radar of most visitors to Poland. Best things to do in Poznan include the Old Town square with the colourful and charismatic houses surrounding the 18th century Town Hall and its 61m tower. Come by at noon when two billy goats appear through doors above the clock and butt their horns together 12 times, in deference to an old legend.
This university city has a huge student population, so it has a distinctive urban-hip vibe. Trendy bars and upscale restaurants make this a foodie haunt.
If you're taking a winter trip to Poland, be sure to find a bakery and buy the winter-only Poznań speciality, the St Martin's croissant (in Polish: rogale świętomarcińskie). This croissant with white poppy-seed filling is unique to the city, so it's definitely a must-try!
Veliko Tarnovo, Bulgaria
Recommended by: Anda, Travel for a While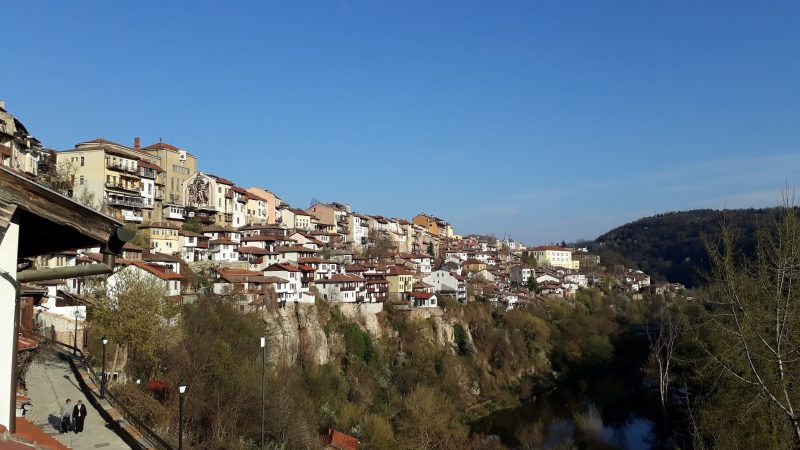 As a tourist destination, Bulgaria is best known for the seaside resorts – as well as the winter ski resorts. However, to see the real Bulgaria, one of the places you have to visit is Veliko Tarnovo, a small town in central Bulgaria. It's one of the oldest settlements in the country, and was capital at one point. More importantly, it's one of the most charming places in Bulgaria and a true hidden gem in Europe.
The main attraction is Tsaravets fortress, the remains of a medieval citadel located on a hill with gorgeous views over Veliko Tarnovo. My favorite, though, is the Old Town where you can walk on the cobbled streets between traditional white houses, visiting the artisan shops along the way.
Veluwe, the Netherlands
Recommended by: Maartje from The Orange Backpack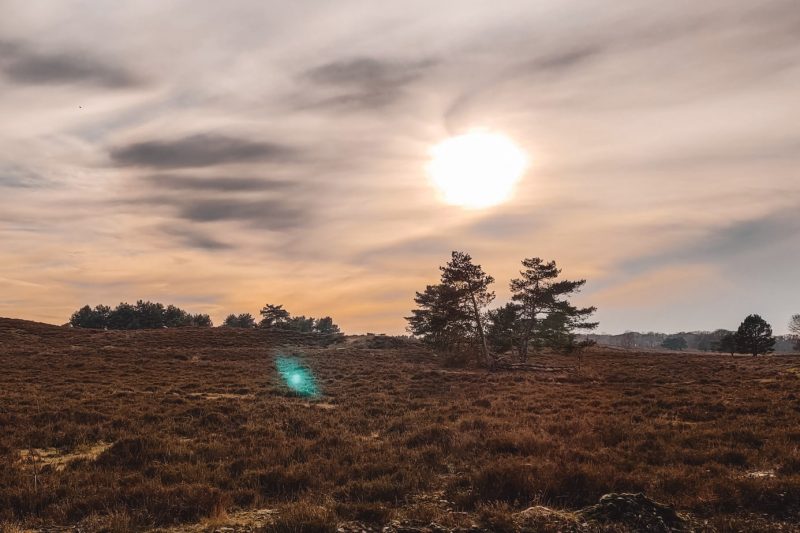 The Veluwe in the Netherlands is known by locals for its charming villages, national park and world-class museums. There are so many great things to do at the Veluwe, so it's a shame international travellers hardly find their way to this hidden gem.
The Veluwe is best-known for the national park with the same name. This is one of the most beautiful places in Europe and is a great place to explore by bike or for day hikes. The park is also home to one of the best museums in the Netherlands: the Koller-Muller with their extensive Van Gogh collection.
But there's so much more to do. Arnhem is great for shopping, Zutphen is a beautiful historic town, the Royal Palace at Apeldoorn is stunning and castle Rosendael is a must-visit as well.
Baku, Azerbaijan
Recommended by: Lindsey Puls of Have Clothes, Will Travel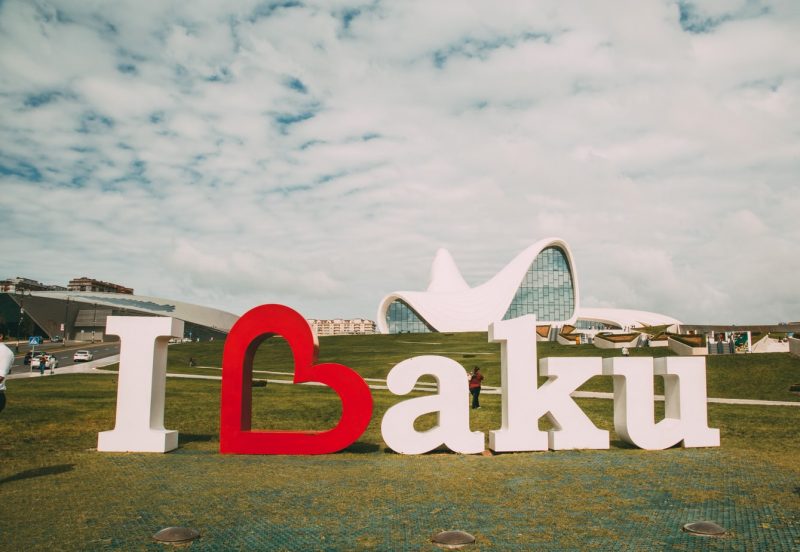 Baku, Azerbaijan borders the Caspian Sea, so is an interesting mix of European and Middle Eastern. There's also a hefty splash of Soviet Union influence.
It's a city that is still a relatively unknown destination for tourists in Europe, so it's a real hidden gem. The government established a State Tourism Agency and Board just two years ago.
A few key things to see in Baku are:
The Heydar Aliyev Center: not a single straight line was used in its design!
Old City: this is the most ancient part of Baku.
Yanar Dag "Fire Mountain": this hillside has been continually burning since the 1950s. It's fed by natural gas.
Gobustan National Park: this park is home to more than 6,000 petroglyphs, as well as many mud volcanoes.
Cesky Krumlov, Czech Republic
Recommended by: Anna Sherchand- a solo female travel blog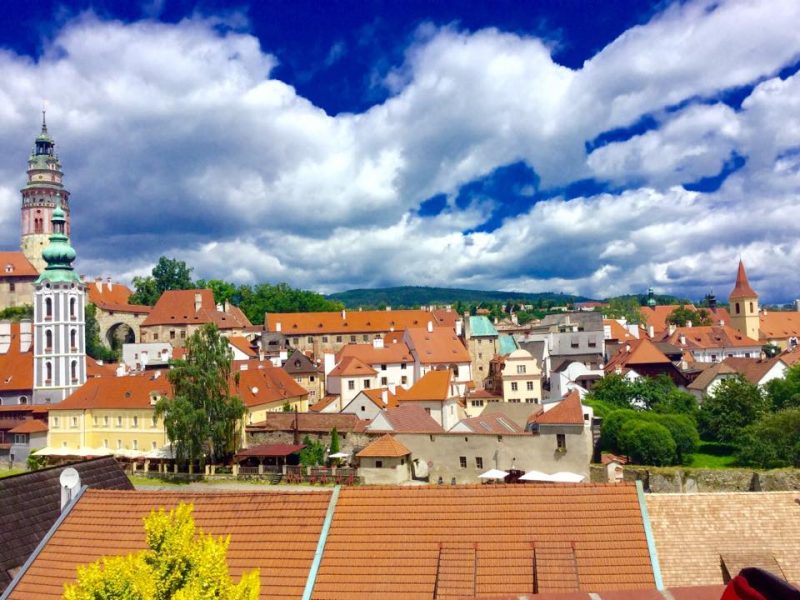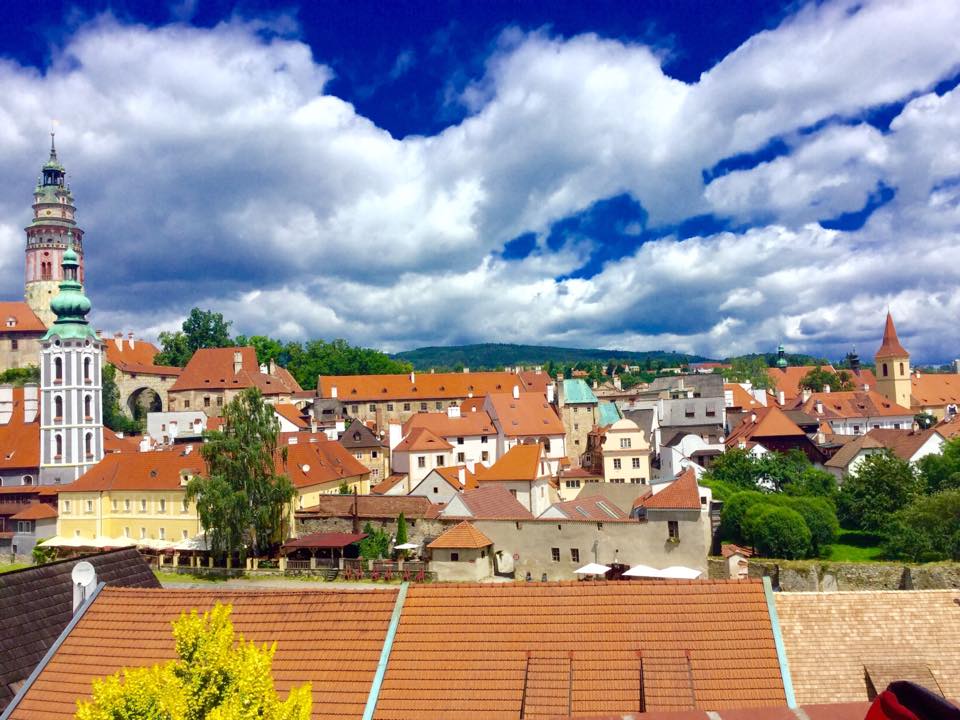 One of the best hidden gems in Europe is Cesky Krumlov. This beautiful UNESCO World Heritage-listed city lies in the south of the Czech Republic. It is a well preserved and protected town that escaped the bombings in World War II, so its a great delight to see and experience this charming town.
Cesky Krumlov is a small and compact city but it is walkable and very, very photogenic. So, start off with walking around the old town, and visit Český Krumlov Castle, St. Vitus, and the Moldavite Museum. You can also play in the Vltava river, attend a performance at the Baroque Theatre, stop by the fountain on the Main Square, visit a beer factory, and explore an underground mine. Don't miss the panoramic views of the old town and the river from the top of round belltower.
READ MORE: In the south of the Czech Republic, Brno is another lesser-known city that makes a great base for discovering the region of South Moravia with a few day trips.
Uzhgorod, Ukraine
Recommneded by: Inessa and Natalie from Through a Travel Lens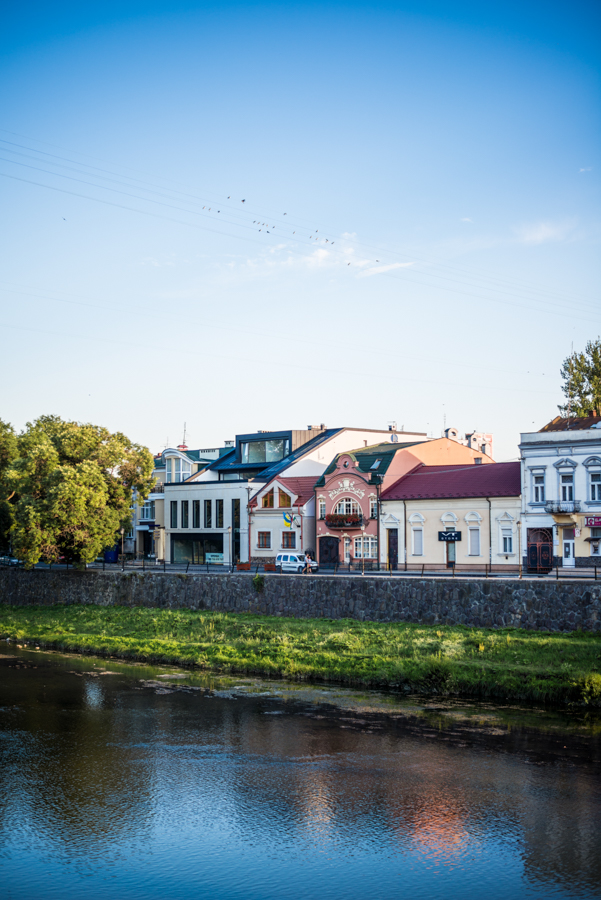 Hidden in Western Ukraine, the lovely small town of Uzhgorod is a true hidden gem. Not only is it an under-the-radar destination for everyone outside Ukraine, but it also remains overlooked by many locals.
Uzhgorod's old town is an ensemble of old narrow streets and a mix of imperial architecture preserved from the times when this region of Ukraine was part of the Austro-Hungarian empire.
That being said, the downtown is also adjacent to the unique ethnic open-air museum. Old Ukrainian huts and churches have been brought here from many corners of the country. The town's linden promenade is the longest in Europe, so it is absolutely beautiful in autumn when the leaves turn shades of golden and orange.
Birgu, Malta
Recommneded by: Daniela, Grumpy Camel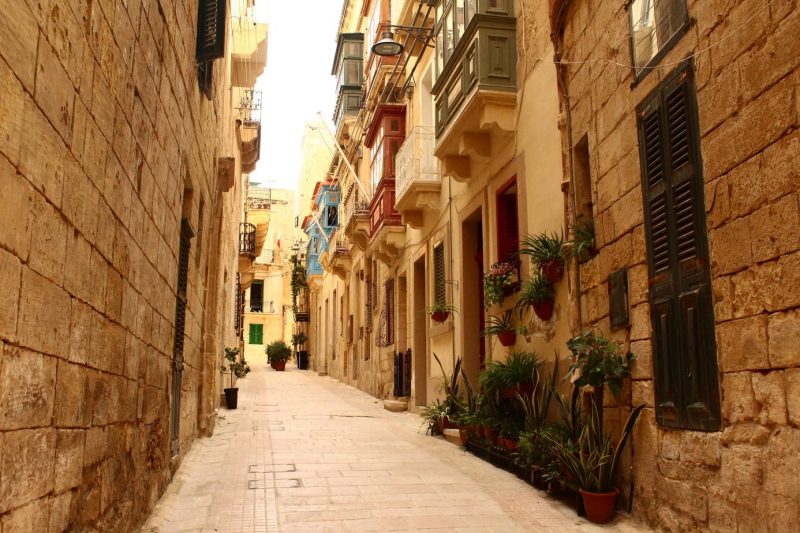 The old city of Birgu (also known as Vittoriosa) is one of the most interesting places in Malta. However, it is mostly overlooked by visitors to the island. Brimming with history, Birgu is overshadowed by other historic cities such as Valletta and Mdina.
So if you want to delve into Malta's rich history in a non-touristy setting, spend a day exploring Birgu. This city is characterised by a maze of quaint alleys lined with traditional Maltese houses with colourful balconies. Birgu is also home to several historic buildings, including the Inquisitor's Palace and Fort St. Angelo. You could also go for a nice stroll along the waterfront and the ramparts, where you can enjoy views over the Grand Harbour.
Würzburg, Germany
Recommended by: Maria, Europe Up Close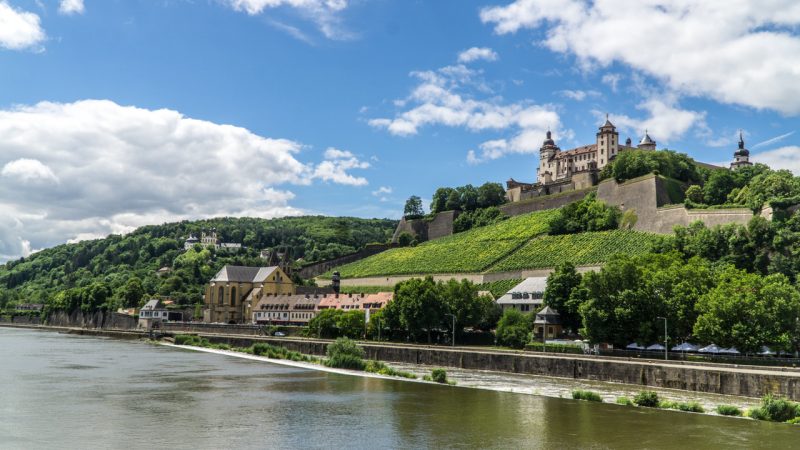 Würzburg is located right in the heart of Germany in a beautiful region called Franconia. The main sights in Würzburg are the Würzburger Residenz – a UNESCO World Heritage Site – and the Festung, a medieval fortress overlooking the Main River. Würzburg is also home to one of the oldest universities in Germany, so this is a lively and vibrant city.
In the summer time, you can attend one of the many wine festivals that showcase the local wines, especially Silvaner (dry white) and Bacchus (sweet). During December, the central market square turns into a beautiful Christmas Market. Würzburg is worth a visit any time of the year.
Don't miss the chance to explore the rest of the Bavaria region, including the famous Neuschwanstein Castle, Weltenburg Abbey on the banks of the Danube, or the stunning Linderhof Palace.
Texel, the Netherlands
Recommended by: Lara from Both Feet On The Road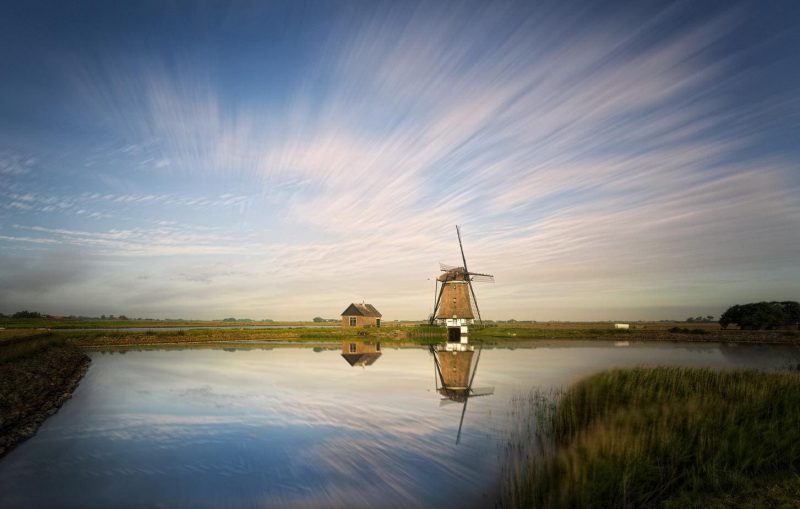 If Dutch weather didn't suck as much as it did, I guarantee Dutch people would holiday in the Netherlands way more often than they do now! And one of the most popular destinations for the Dutch, which is relatively unknown to other tourists, are the Wadden Islands.
These are five small islands north of the Dutch mainland. The biggest one is called Texel, and it's also the most visited one. The relaxed island vibe at Texel makes it a perfect place to relax and unwind. You can bike around classic Dutch scenery, sand dunes, and lots of green spaces! About a third of Texel's landscape is protected natural area so there is plenty of nature to explore. And of course, you can try some traditional Dutch food at the typical Dutch cafes and restaurants!
Una, Bosnia Herzegovina
Recommended by: Ellis from Backpack Adventures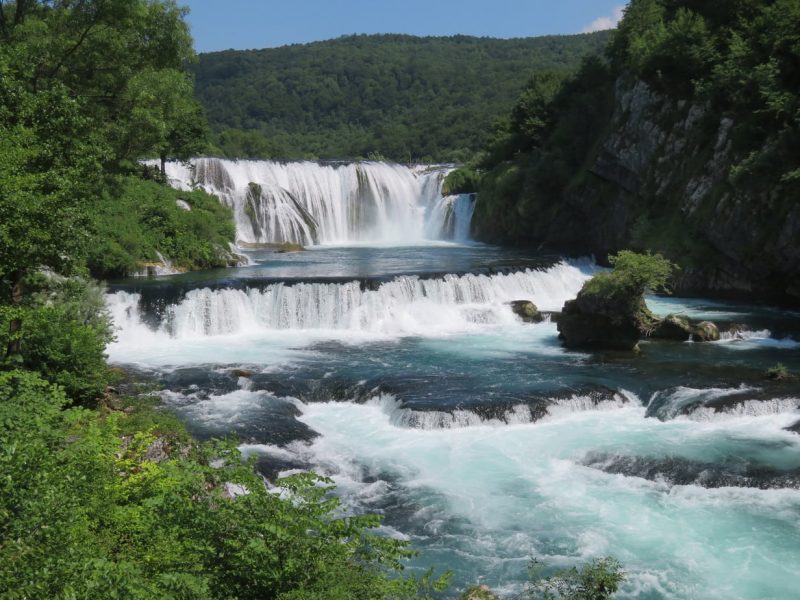 Una National Park is one of the largest and newest national parks in Bosnia Herzegovina, yet few people outside of the country know about it. In Bosnia, the park is famous for its natural beauty and pristine nature. With its network of rivers, travertines, waterfalls, and pools, Una is a true hidden gem in Europe.
The park is defined by the turquoise and deep green Una River which runs through it. Other attractions include the waterfalls of Strbacki buk and Milancev buk. The park has some cultural heritage as well, such as the abandoned castle of Ostrovica, the ancient monastery of Rmanj, and the historic mosque in Kulen Vakuf.
Serra Da Lousã, Portugal
Recommended by: Marek, Indie Traveller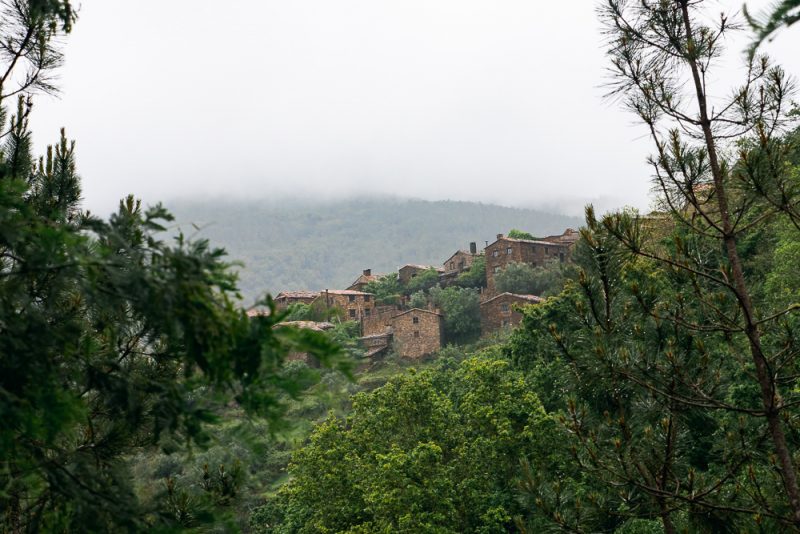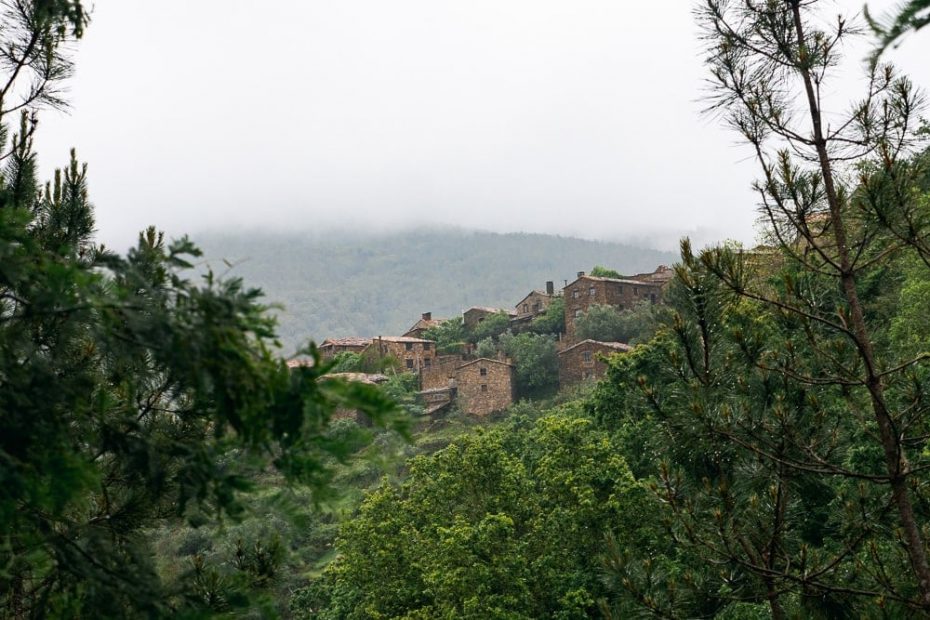 The Serra Da Lousã mountain range in Central Portugal is a true hidden gem in Europe. It's largely unknown to tourists and even to foreigners living in Portugal. Close to the city of Coimbra, this region is one of the greenest in the country, so is home to numerous hiking trails, castles, and idyllic villages. The houses in these villages were constructed using brown schist rocks, giving them a character quite distinct from the white-washed villages you may typically find along the coast.
With its stone houses, fern fields, and mossy trails, the Serra da Lousã feels unlike what you may expect from Portugal. Better yet, the hiking trails are uncrowded and the villages blissfully quiet, making it a perfect area to explore on a road trip or B&B stay.
Lough Boora in Ireland
Recommended by: Emer and Nils from Let's Go Ireland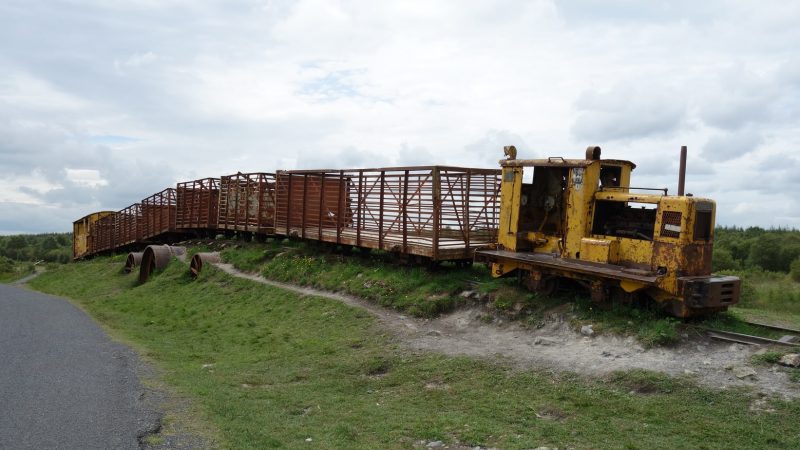 Lough Boora Discovery Park in Ireland is a true hidden gem. This former peatland is now a sanctuary for wildlife and a fabulous amenity for the public. There are several different routes that enable you to explore the park's many attractions either by foot or by bike. One of the main highlights is the Sculpture Park. This includes 24 works of art inspired by nature and the peatland itself. The rich history of human settlement in the area is evident in the remains of a mesolithic site. While kids will be delighted with the specially designed Fairy Avenue. Lough Boora is also a paradise for bird watchers.
High Tatras, Slovakia and Poland
Recommended by: Jiayi, the Diary of a Nomad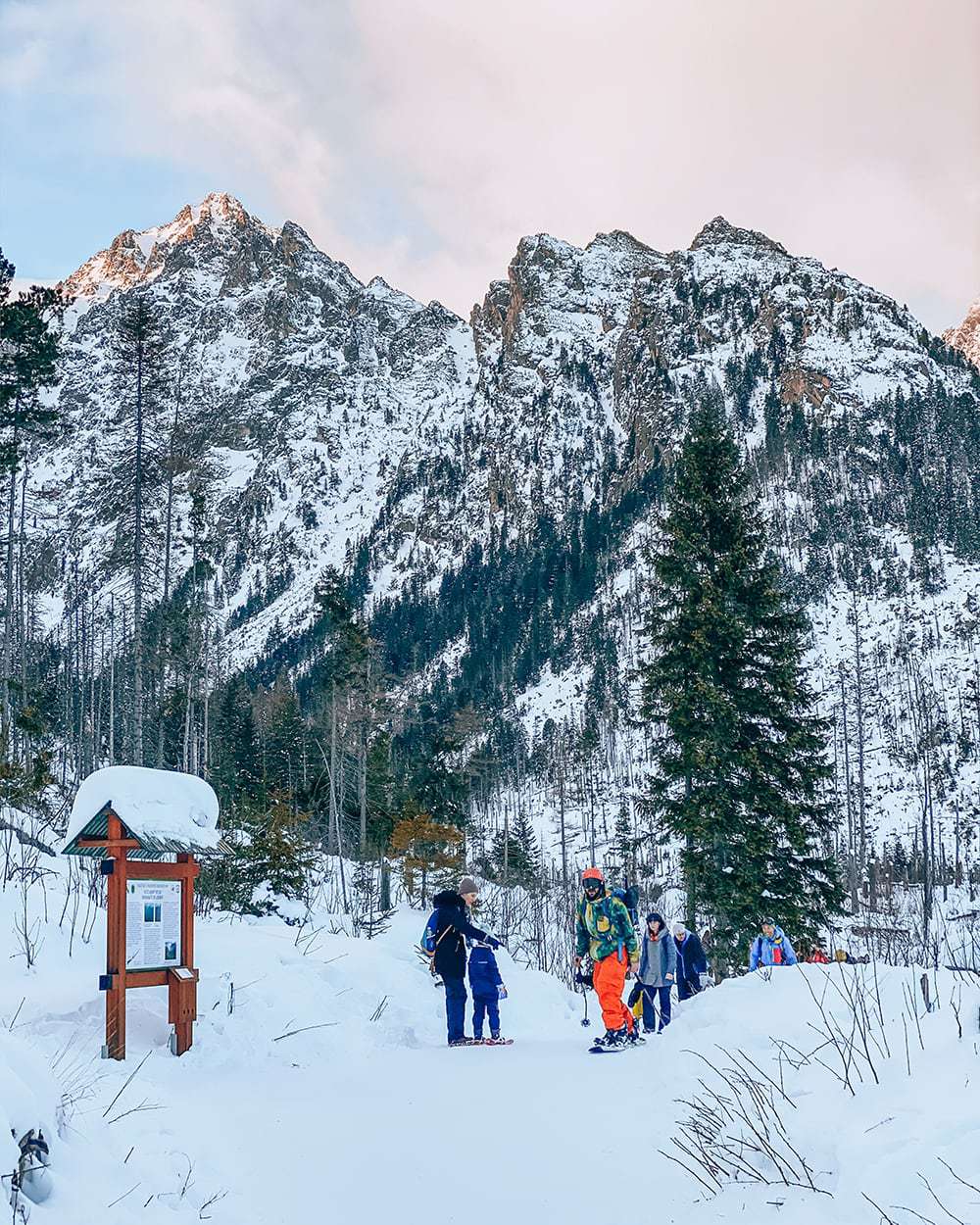 Located at the borders of Slovakia and Poland is a beautiful hidden gem undiscovered by most tourists: the High Tatras. This mountain range is a stunning dream destination filled with breathtaking hiking trails, luscious ski slopes, and emerald lakes. It's also a great place to visit no matter the season, as the warmer months are perfect for hikers, and the colder months will invite skiers.
Despite the abundance of activities that the High Tatras offers, it's still uncrowded compared to most other mountain destinations in Europe. So you can enjoy the gorgeous landscapes in peace and quiet! When you're in the High Tatras, make sure to not miss hiking the Rysy Peak or taking a stroll at Štrbské Pleso.
Salla "In the Middle of Nowhere", Finland
Recommended by: Pia, Next Stop TBC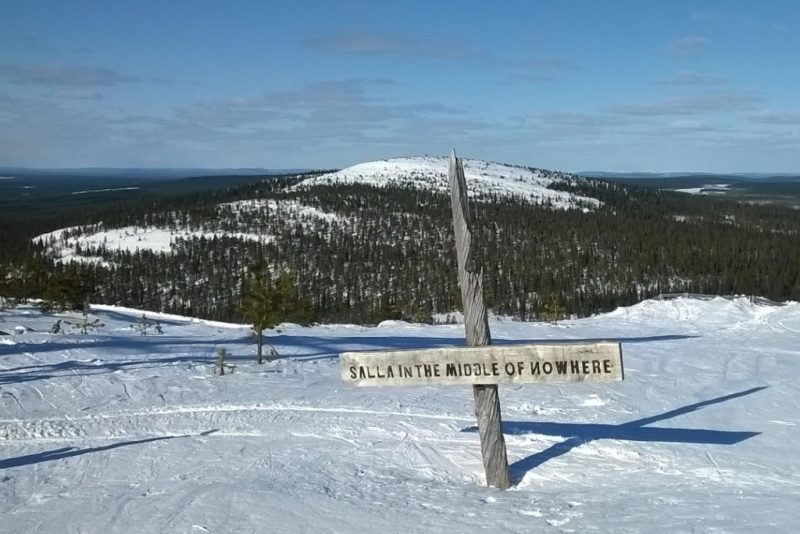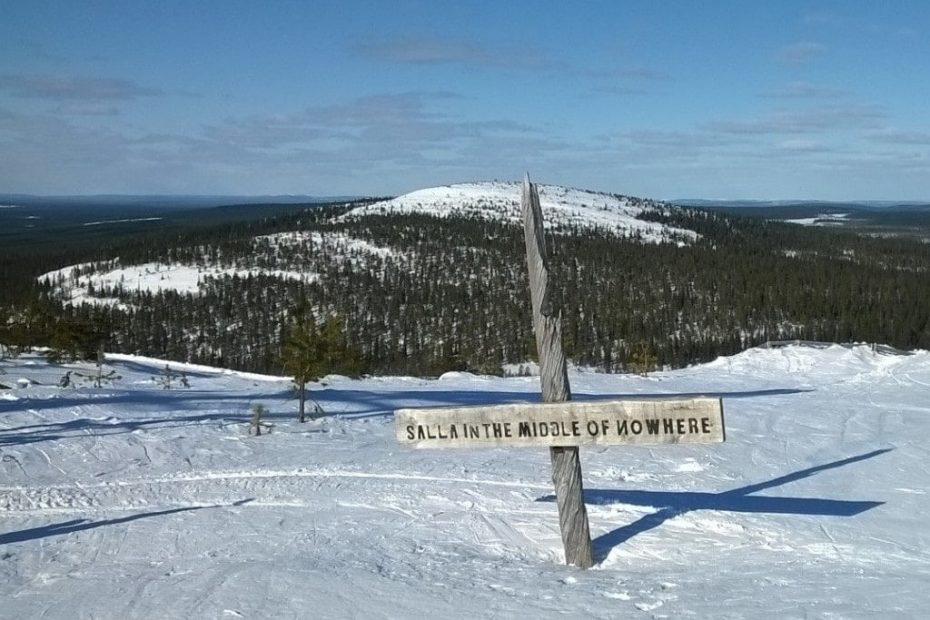 Salla is located north from the Arctic Circle in Finland Eastern Lapland. In the middle of nowhere, there's pristine nature with lots of space to enjoy outdoor activities in the wilderness with very few people around. Usually there's plenty of snow in the winter season from around November to April.
You can ski downhill or cross-country, snowmobile, see reindeers, and (if you're lucky) glimpse the Northern Lights. The reindeer park is a must visit. For an unforgettable experience, try the wood-heated sauna and a dip in the icy lake with the local arctic swimmers club! Salla is the perfect place for a Lapland skiing holiday with kids (or without).
Korca, Albania
Recommended by: Emily, Wander-Lush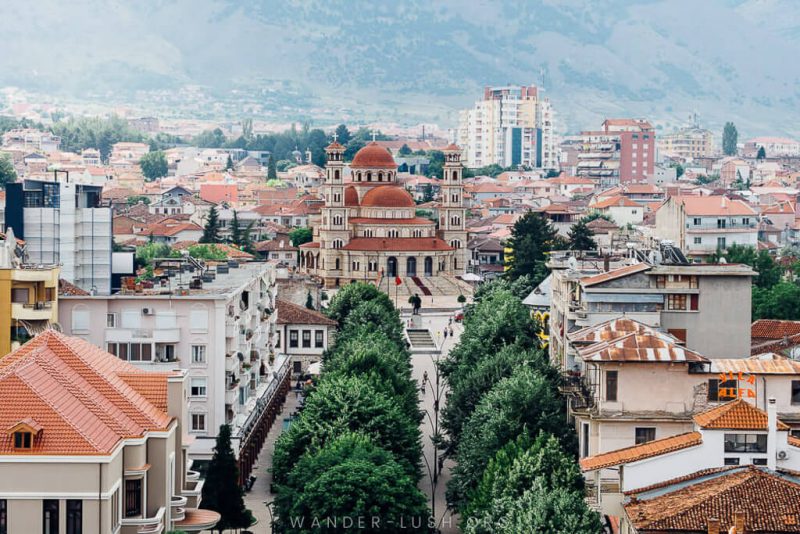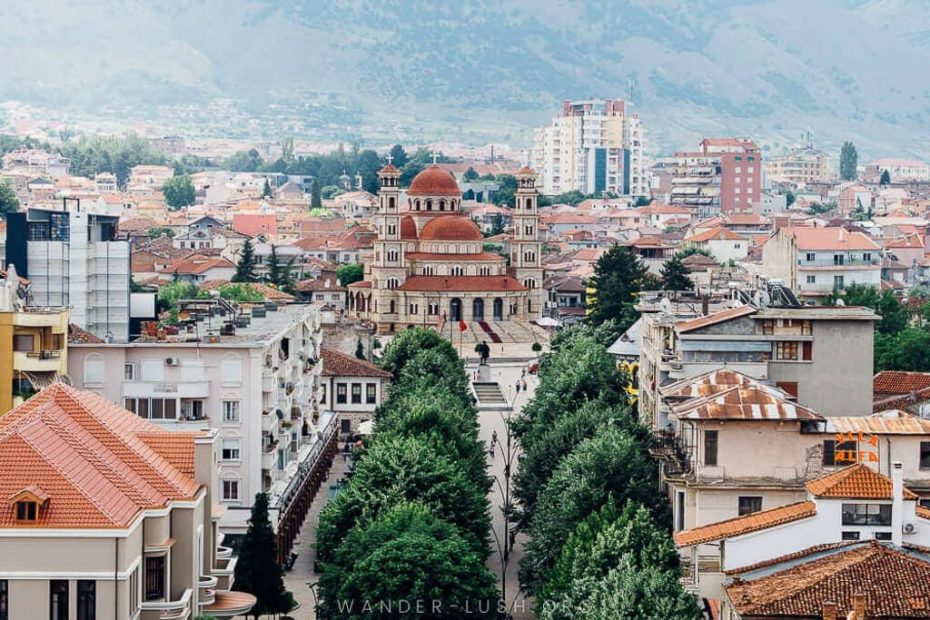 Located near the Greek border, the city of Korca (Korçë) is one of Albania's most underrated destinations. It's known locally as the home of the first Albanian language school. But because of its out-of-the-way location, most visitors skip it.
Tree-lined boulevards, heritage architecture, a cobbled old bazaar that has been transformed into a café precinct, and the glorious Resurrection Cathedral make Korca one of Albania's prettiest cities. Visitors should climb the Panoramic Tower for a view, visit the Gjon Mili Photography Museum (the Life magazine photographer was born here), and drink a cold Birra Korca in the eponymous brewery courtyard.
On the other side of the country, Ksamil Albania is another fantastic hidden gem worth checking out!
Piran, Slovenia
Recommended by: Dean & Laynni, Routinely Nomadic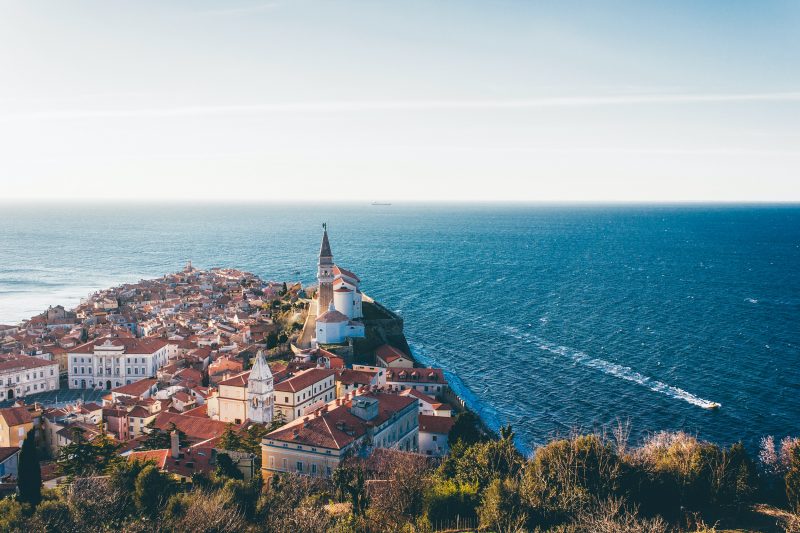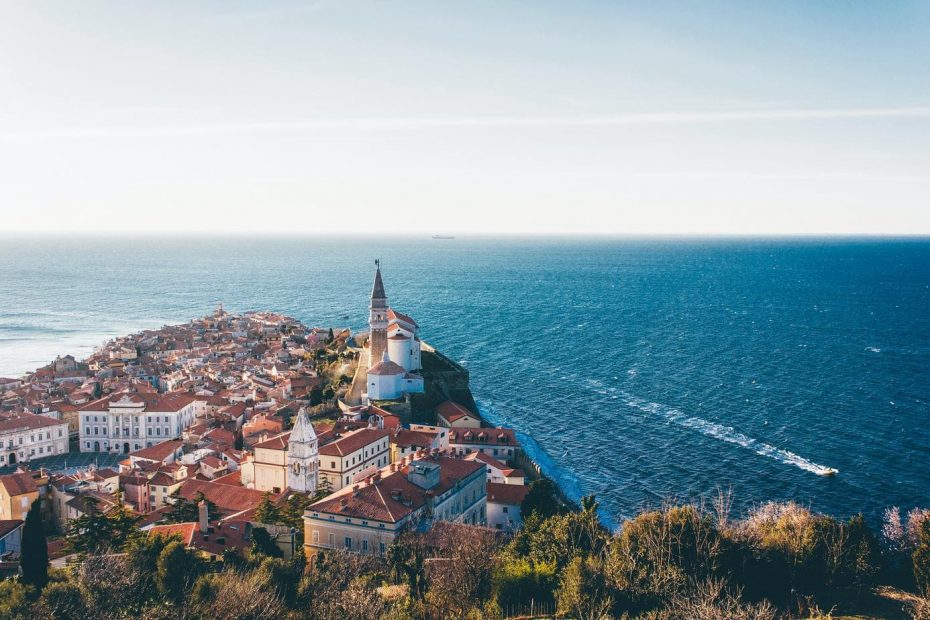 While Slovenia is rapidly gaining in popularity (who hasn't been amazed by photos from the incredible viewpoints on Lake Bled?), quietly charming Piran still flies well under the radar. This gorgeous coastal town features a picturesque port, spacious plaza and the tall, scenic St. George's church dramatically overlooking both sea and city.
The views from the ancient Walls of Piran on the hill above town are an absolute must and there are even a couple of beaches within easy walking distance in either direction. Where Piran truly shines, however, is while enjoying a relaxing sunset drink (and maybe cheap seafood dinner) at one of the many casual terraces as you admire the sun slowly and colourfully sinking into the Adriatic.
Nida, Lithuania
Recommended by: Nicholas, Rambling Feet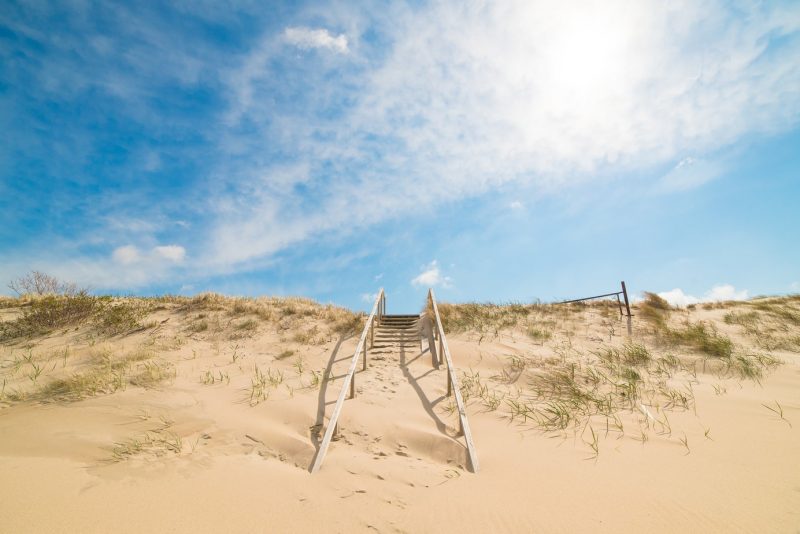 It takes a bus and a ferry to get to Nida from Lithuania's more popular destinations like Vilnius. However, the little town on the UNESCO-listed Curonian Spit is a hidden gem sandwiched by the Baltic Sea and the Curonian Lagoon. There are beaches on both sides walking distance apart, as well as charming wooden fishermen's houses to explore.
The spit – also known as Neringa in Lithuanian – is also home to the biggest sand dunes in Europe. Climbing the Great Dune, where a large sundial is erected, provides a commanding view of sunrise or sunset. On a clear day you can also see Kaliningrad. As you cycle past the neighbouring forests, villages and the sea, the world and its problems feel far, far away!
Šibenik, Croatia
Recommended by: Lyndsay, The Purposely Lost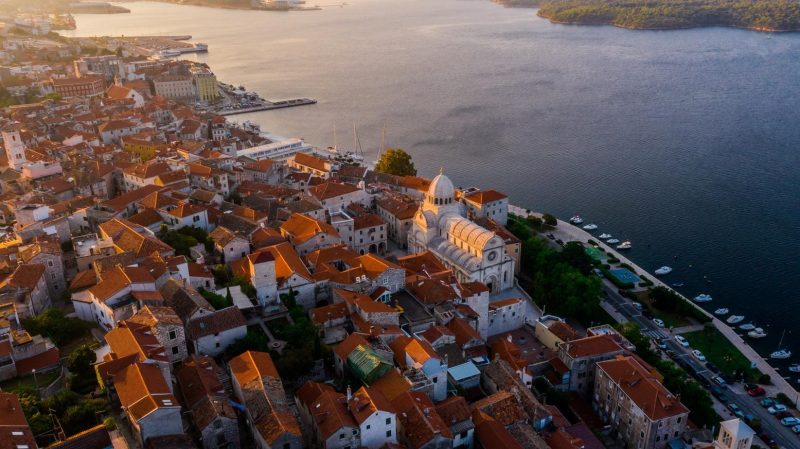 Overshadowed in renown by Split and Dubrovnik, its southern neighbours, Šibenik, Croatia is a hidden gem in Europe. Most of the historic city's Old Town was made of stone, including the cathedral, St. James's Church, and has been restored to its Middle Ages beauty. Other things to do in Šibenik include walking along its coastline Riva, or visiting one of its three former fortresses.
Moreover, Šibenik shines in its proximity to many of Croatia's national parks. You can make Šibenik your home base and easily take day trips to Krka National Park and Plitvice Lakes National Park. Or, jump on one of the many ferries that dock in the harbor and visit any of the beautiful islands off the coast.
Teruel Province, Spain
Recommended by: Gábor, Surfing the Planet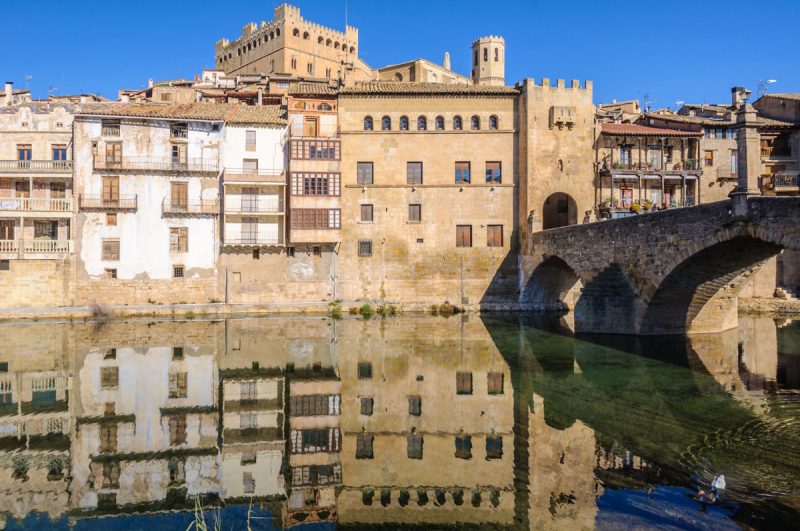 Teruel Province is probably one of the least touristic areas of Spain. It's landlocked and there are neither tall mountains nor large cities, but there are many hidden treasures to visit in Teruel. Although Albarracín is probably the best-known destination in the province, our favorite area is called the Matarranya Region.
This historical area is situated in the Matarranya river basin and contains numerous authentic villages surrounded by picturesque landscape. There are two main highlights. Calaceite is a medieval village with a charming main square and a lovely Town Hall building. While Valderrobres is the capital of the region, lying on the banks of the Matarranya River. Valderrobres also has a lovely hill-top castle, a beautiful stone bridge, and a really authentic atmosphere.
Durmitor National Park, Montenegro
Recommended by: Cassie the Hag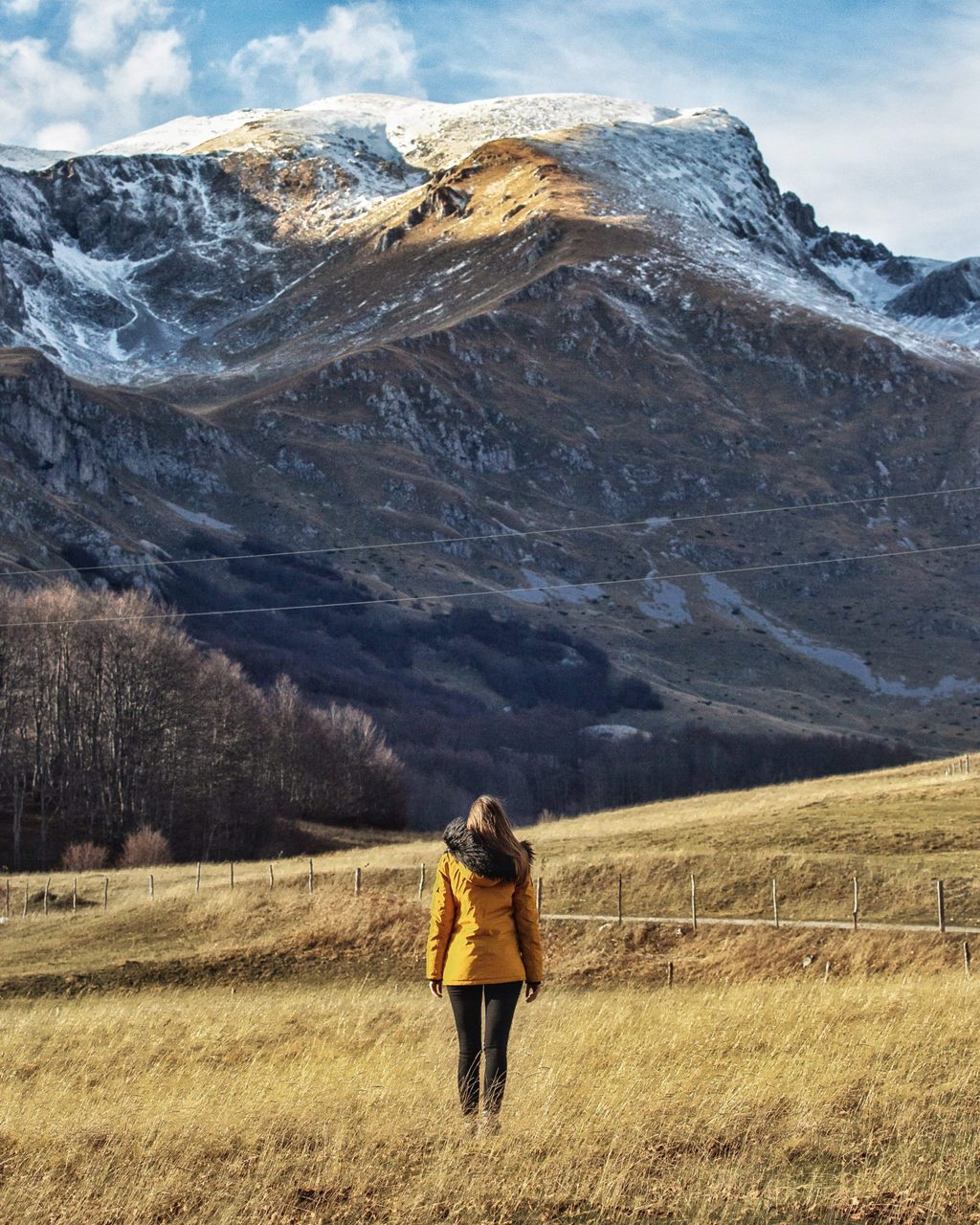 Durmitor National Park in Montenegro is a wonderful natural hidden gem to visit in The Balkans region of Europe. From glacial lakes like the stunning Crno Jezero to towering mountains such as Bobotov Kuk, Durmitor is a treasure trove for outdoors enthusiasts such as hikers and skiers. Durmitor National Park is also a massif with almost 50 peaks at over 2000 metres tall, making it a must-see for anyone travelling through Montenegro.
The tranquil turquoise colours of Piva Lake is worth viewing. As is the deep, deep valley of Tara Canyon – the deepest gorge in Europe. You can take a raft along – or zip line across the top. Look out for Serbian orthodox monasteries, gushing waterfalls and Nevidio Canyon as you explore.
Danube Delta, Romania and Ukraine
Recommended by: Arabela, The Spicy Travel Girl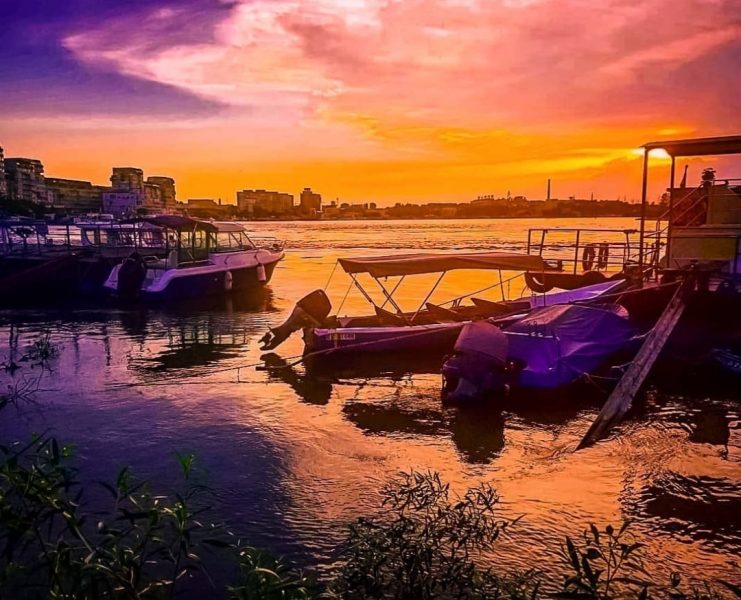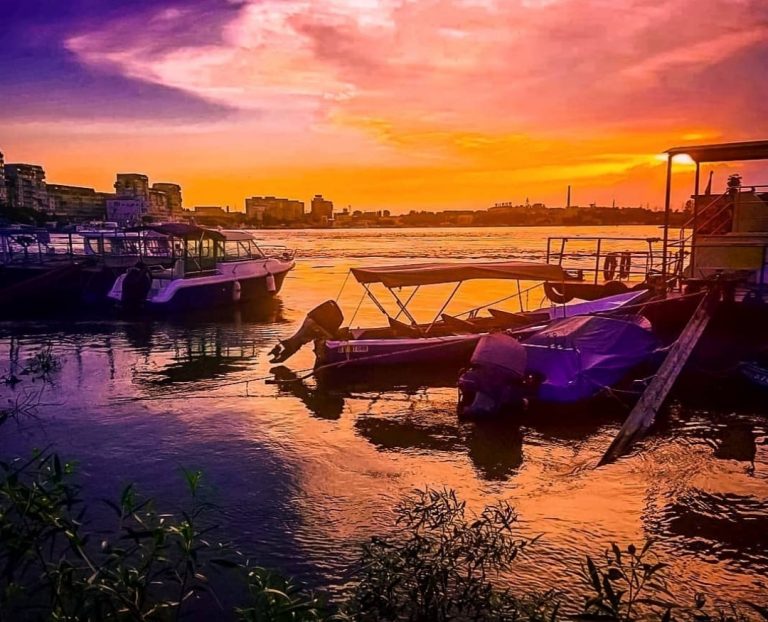 Located in Eastern Romania and Ukraine, the Danube Delta is the perfect region to experience authentic Eastern European hospitality in the remoteness of nature. The region is diverse both ecologically and demographically, consisting of ethnic groups such as Romanians, Ukrainians, Lipovans, Turks, and more.
Since the Danube Delta is relatively unknown and often skipped on many Eastern Europe itineraries, you'll never encounter huge swarms of tourists (only mosquitoes), even during high season. Start your journey in Tulcea, Romania, and arrange a river delta tour with a local guide to explore the local wildlife, visit tiny remote villages, and enjoy the most delicious freshwater fish you'll ever have!
Svalbard, Norway
Recommended by: Megan Starr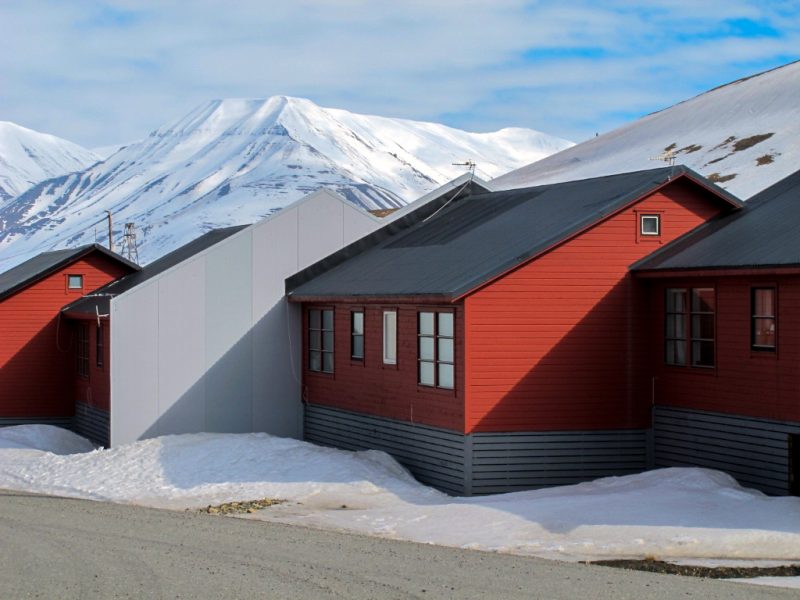 One of the best-hidden gems in Europe is the archipelago of Svalbard, a territory in the Arctic which is part of Norway.
Svalbard has been made famous for being home to the northernmost settlement in the world. It's known for having more polar bears living on it than humans. It has also become known as the centre of climate change around the world, because it has been warming faster than anywhere else on Earth.
Many people flock to Svalbard during the summer months. But travelling to Svalbard in winter is just as remarkable, as you have a chance to snowmobile and see the aurora. You'll also get to leave a more sustainable footprint by travelling there in the off-season.
Dragør, Denmark
Recommended by: Anjali, Travel Melodies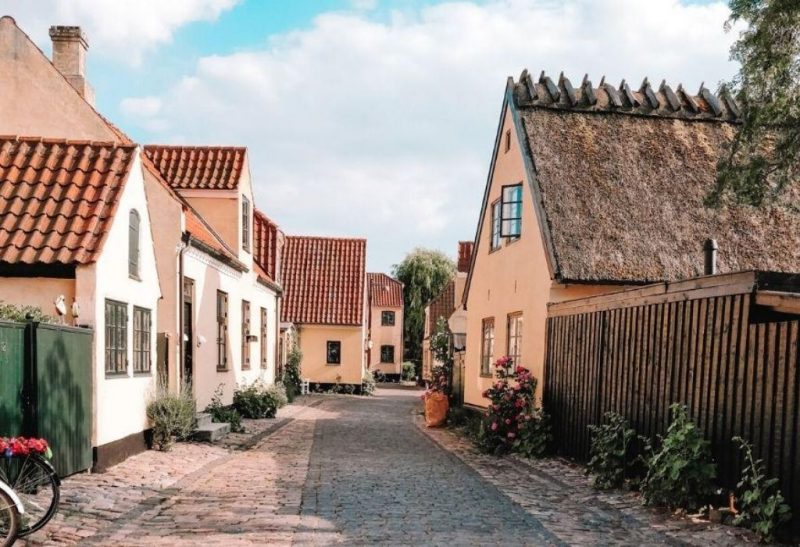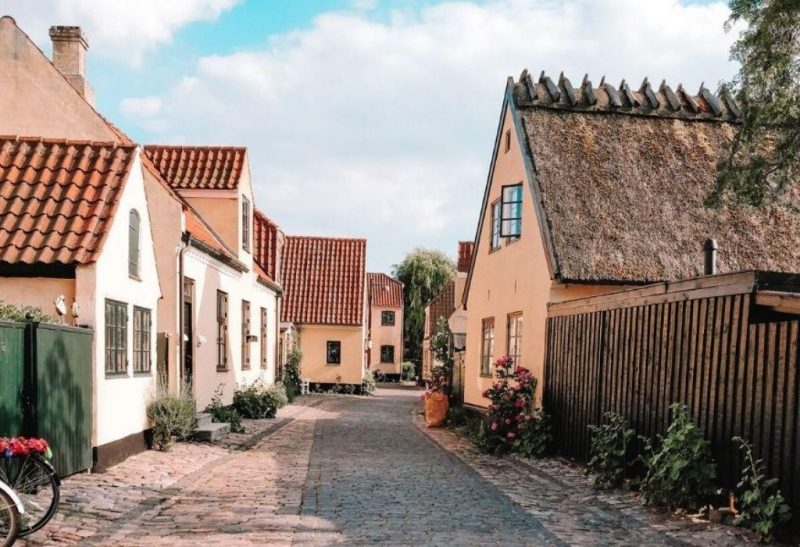 Dragør, an insanely beautiful fishing town in Denmark, is just 30 minutes away from Copenhagen. It's as quaint and tranquil as it can get. The historic town feels worlds away from the crazy city life, making it a perfect place to experience Danish Hygge.
Dragør is special because tourists are yet to discover it, meaning you'll pretty much have the place to yourself. As soon as you set your foot in the town, its old-world charm enchants you. Stroll the narrow cobbled streets lined with 18th-century canary yellow thatched-roof houses, sit by the harbor and observe the local life, or enjoy the sun and sand at Dragør South Beach. Whatever you do, you're sure to leave a piece of your heart in Dragør!
Fiesole, Italy
Recommended by: Jackie, Enjoy Travel Life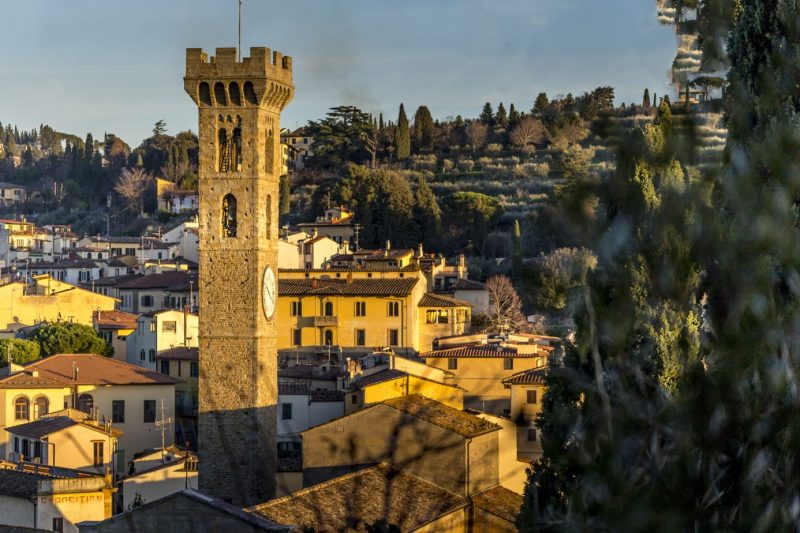 Nestled within twin hills high above Florence Italy, Fiesole offers views of the most incredible sunsets over the Tuscan countryside. A destination favored by the elite and Renaissance artists for its summer breezes, this walkable city's history is rich; early residents include the Etruscans and settlements as far back as the Bronze Age. If you're a history fan, you'll enjoy exploring Fiesole's archaeological points of interest, including:
A Roman amphitheatre
A Thermal spa complex
A Roman-Etruscan temple
Preserved Ancient Etruscan footsteps
Or, perhaps you might indulge in an authentic Tuscan meal while overlooking Florence one warm evening. Either way, I suggest arriving well before sunset to explore this hidden gem.
READ MORE: Best Small Towns in Italy
Ystad, Sweden
Recommended by: Alexander, Gourmand Trotter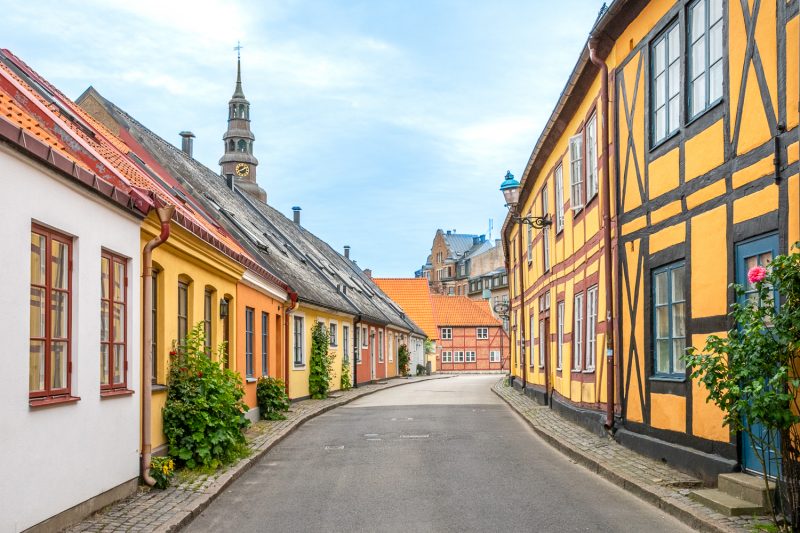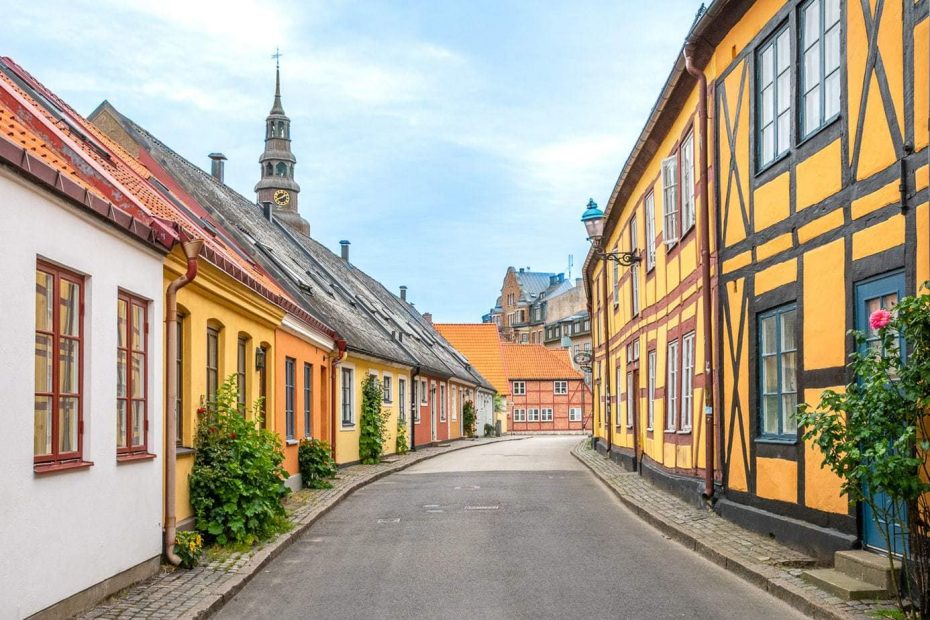 Ystad is one of the most picturesque towns in Sweden, located in the southern part of the country. The city is full of old cobblestone streets and quaint little houses. There are several cute boutique hotels and cafes as well, and it's very enchanting to stroll around the old town of Ystad.
The medieval monastery, Ystad Saltsjöbad (Spa hotel), and the Wallander trail are some of the highlights in Ystad, along with the old town. Nearby Ystad, one can also visit some of the most beautiful beaches in Sweden and the historic site of Ales stones.
Zagori, Greece
Recommended by: Mags, The Family Freestylers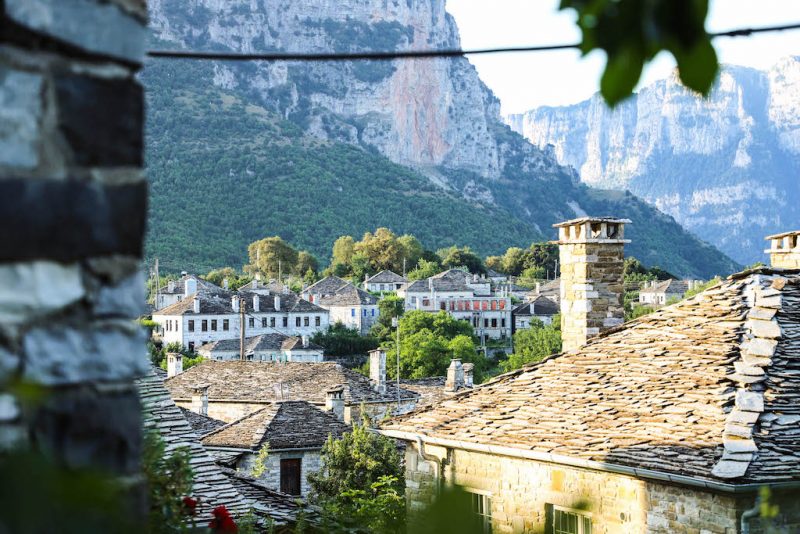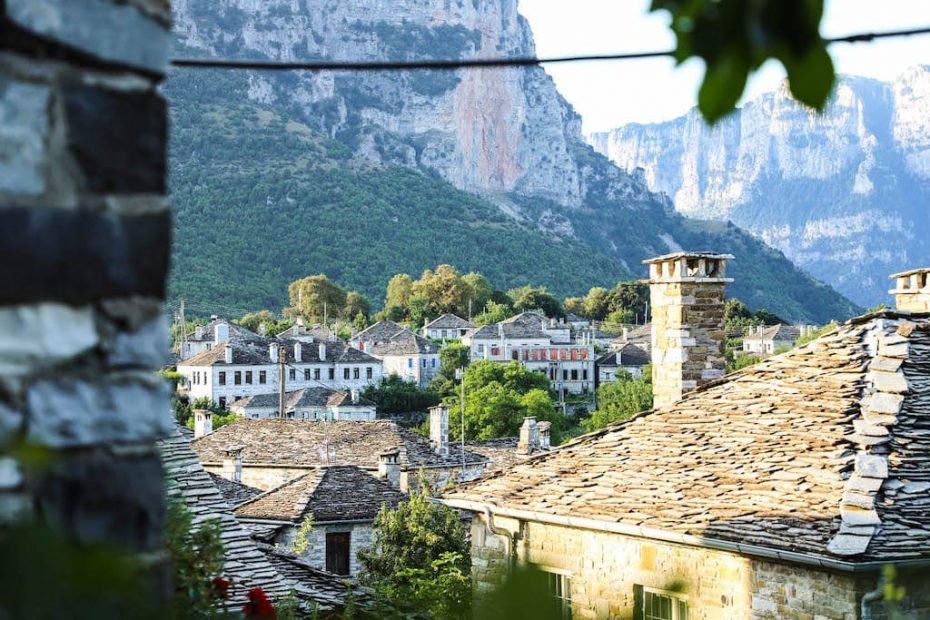 Get well off the beaten track in Europe and step back in time with a visit to the stunning mountainous region of Zagori in Northern Greece. Famous for its 46 stone villages all connected by a network of old footpaths and ancient stone bridges, Zagori will take your breath away.
Scattered over two national parks and nestled around Vikos Gorge – the deepest gorge in the world – visitors can discover these traditional villages by foot on well-worn routes. If you're looking to escape tourism, this is it. Stay in restored old houses in the heart of these beautiful villages, many of whom speak little English. Beautiful Papigo offers white water rafting, canyoning and horseriding as well as numerous hiking trails.
Do you know any hidden gems in Europe you think everyone should visit? Scroll down to leave a comment!
Hidden Gems in Europe – Pin it!