Some posts on this site contain affiliate links. If you book or buy something through these links, I earn a small commission (at no extra cost to you). Take a look at my privacy policy for more information.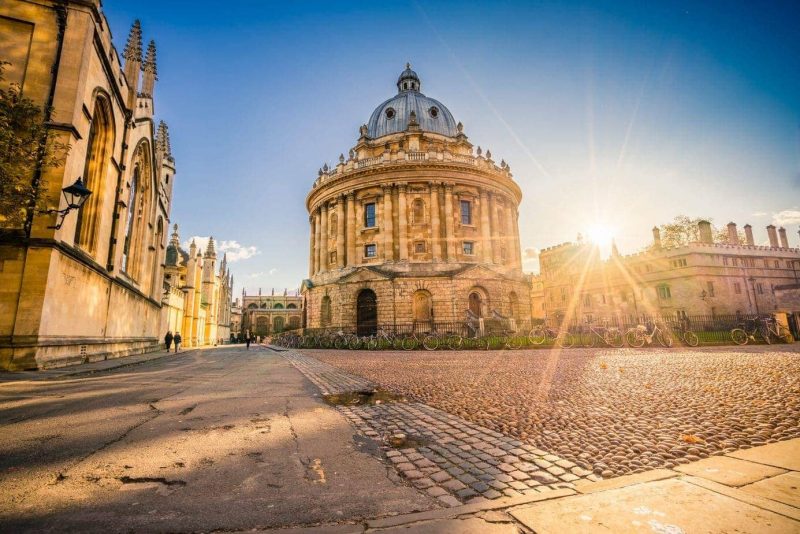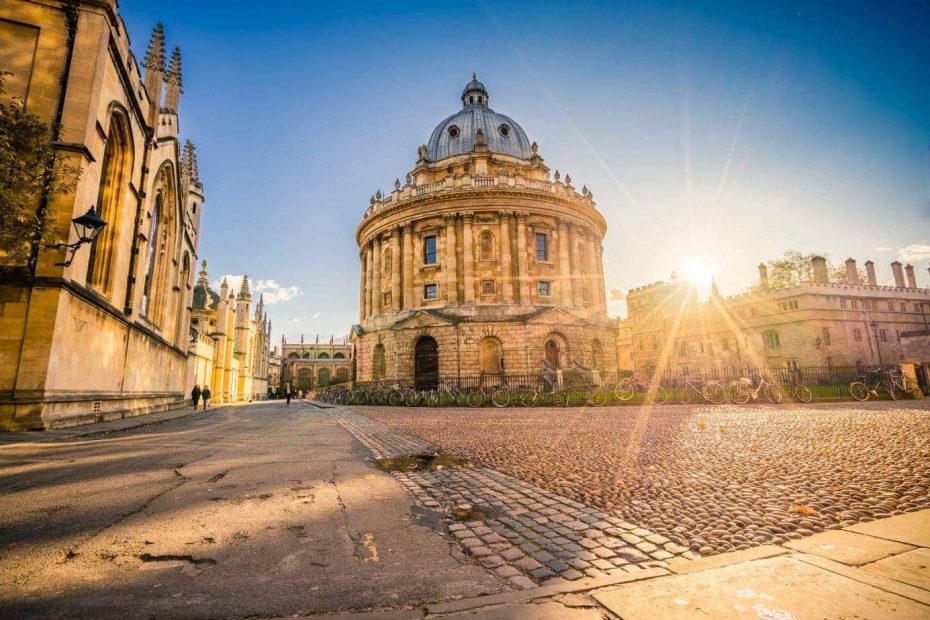 Oxford feels like the quintessential British city. A beautiful, historic town known for its world-famous colleges, Oxford is full of amazing things to do.
The stunning architecture and rich history are blended with a contemporary town centre and dozens of amazing bars and eateries. Making Oxford the perfect place for a day trip, city break, or a stopover on a road trip in England!
This in-depth list of the very best things to do in Oxford was created with genuine recommendations from locals and travel bloggers, so it's full of great tips – as well as a few hidden gems. I've also included many of my own recommendations, as I've visited the city several times myself.
Dive in and lose yourself amongst the incredible old buildings. Hunt for Harry Potter filming locations, have a pint in the pubs frequented by Inspector Morse, take a punt on the River Cherwell, or pour over the artefacts in one of the city's numerous museums.
Whatever you fancy, Oxford truly has something for everyone. Enjoy…
Map of Things to do in Oxford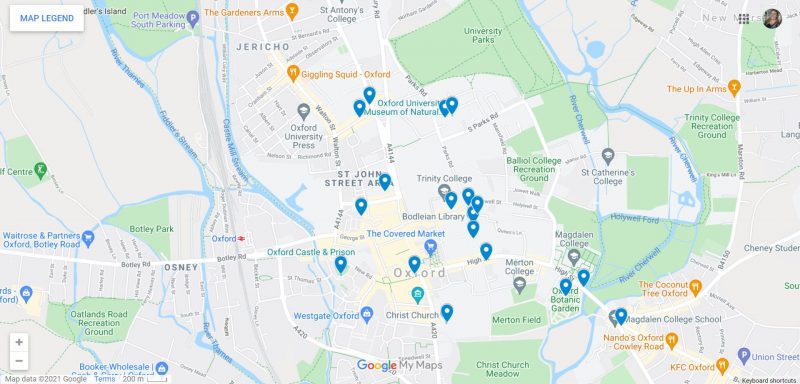 Best Things to do in Oxford
Tour the Colleges of the University of Oxford
Oxford is best known for its world-famous university and numerous colleges, which are dotted throughout the city. So this University and City Walking Tour (1.5 hours, from £14.95pp) is a great way to delve into this influential side of Oxford life.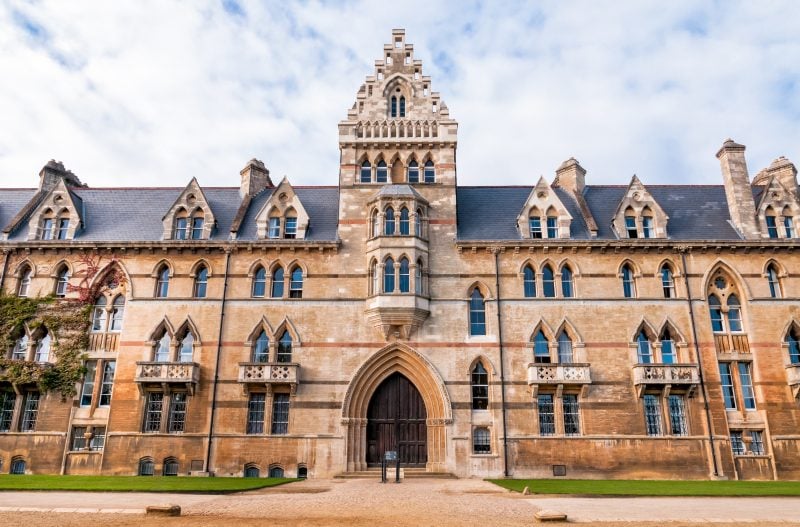 These tours are led by a university-educated guide, so you'll be getting true insider knowledge! Explore the oldest colleges of Oxford, including New College, which was founded in 1379. Go inside quads, cloisters, dining halls and chapels, and learn about Oxford's legendary tutorial system.
The Great Hall in Christ Church College
Recommended by: Yulia from MissTourist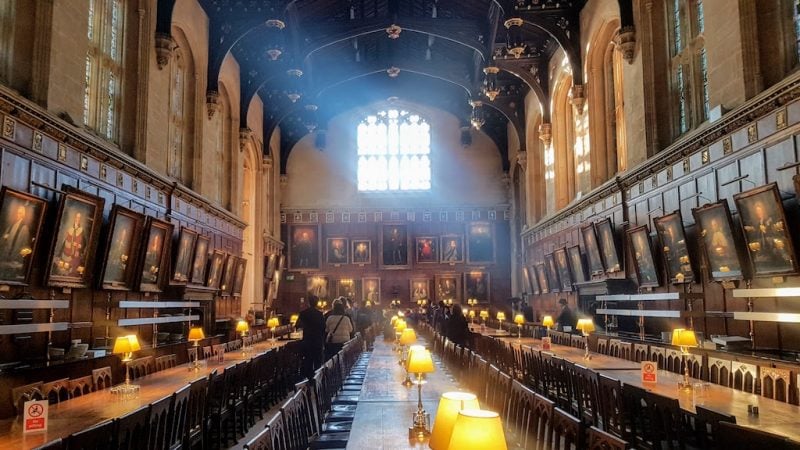 Harry Potter fans, this one is for you! The Great Hall in Christ Church College was the inspiration for the great hall in the Harry Potter series. Stepping into this room seriously feels like walking through a magical movie set!
The hall is a part of Oxford University. While it's incredibly popular amongst fans, even if you are not a "Potterhead", the hall is also incredibly special for historical reasons.
Einstein himself, as well as 13 of the United Kingdom's prime ministers, have studied in this very hall. And if that doesn't earn the Great Hall a spot on the list of the top things to do in Oxford then I'm not sure what does!
Oxford Botanic Gardens and Arboretum
Recommended by: The Gap Decaders – read their guide to the best motorhome routes in the UK!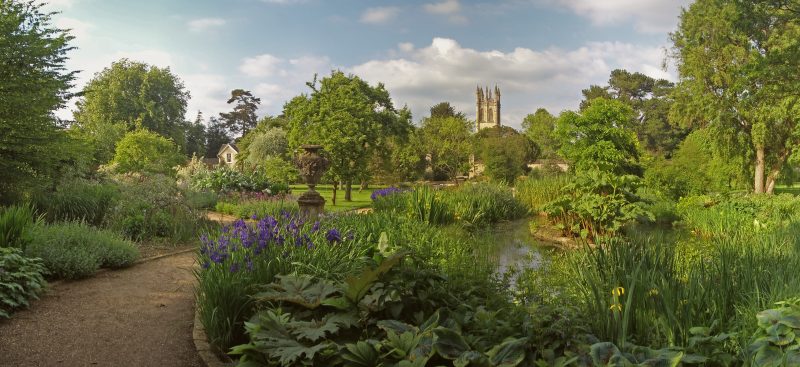 If you're a plant or garden lover, then the Oxford Botanic Gardens and Arboretum should be on your must-visit list!
Packed full of plants, trees and flowers, the garden is a wonderful place to wander and admire Mother Nature.
In the stunning glasshouses, which date from 300 years ago, you'll find jungle, swamp and desert plants. This is a favourite place for many visitors, as the colours, smells and sheer variety of foliage is pretty breathtaking!
If you prefer more traditional planting head for the walled gardens. These are the oldest of all the gardens here. You'll find formal taxonomic beds displaying whole families of plant types and many medicinal plants.
In the tranquil lower garden, which meanders along the river Cherwell, you'll find ornamental rockeries and a fabulous herbaceous border. There's also the water garden which attracts wildlife, including colourful dragonflies.
Punting on the River Cherwell
Recommended by: me!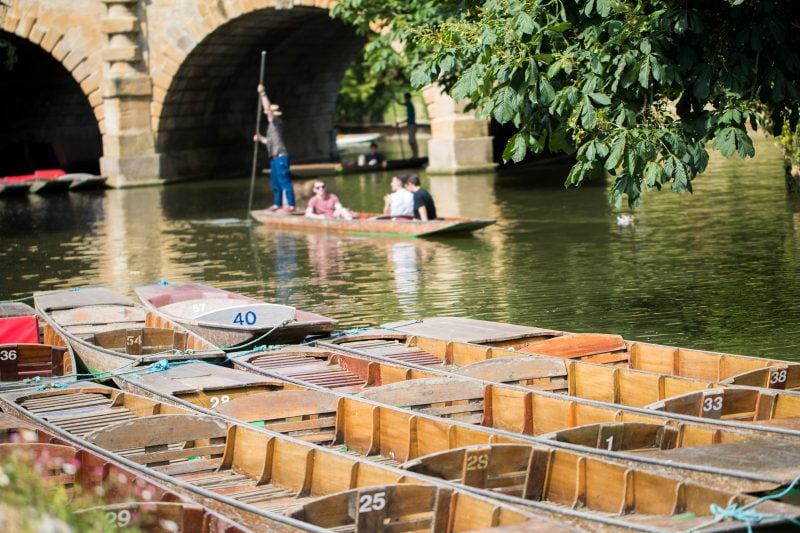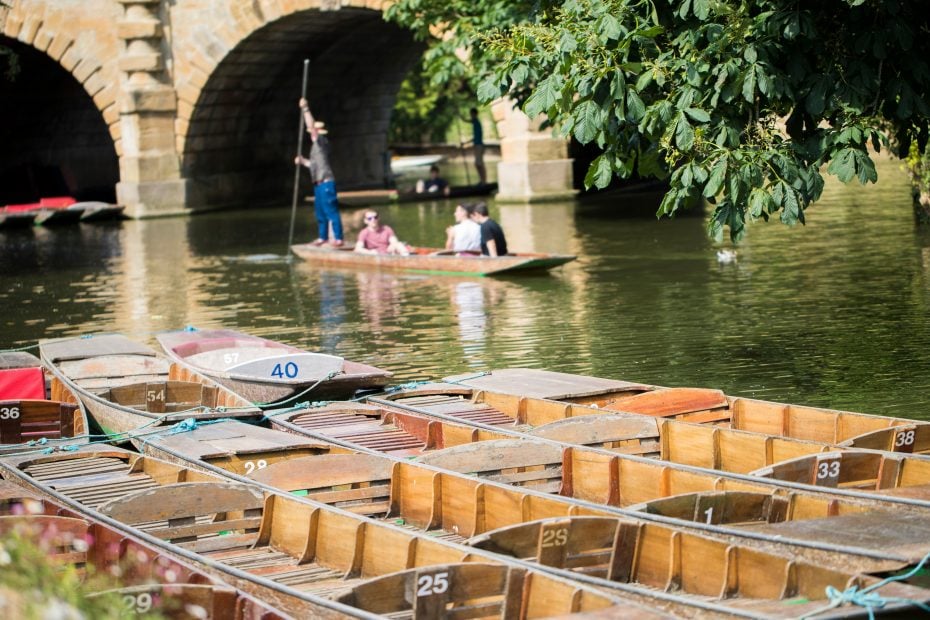 Punting on the River Cherwell is a classic Oxford experience that shouldn't be missed. Especially on a sunny day!
I recently visited Oxford for a friend's hen do and this was one of my highlights! We hired a traditional punt at Magdalen Bridge Boathouse and set off along the river. Be warned, it's trickier than it looks – especially after a bottomless brunch with numerous proseccos! But it's great fun nonetheless, and a good way to gain a new perspective of the city.
Carfax Tower
Recommended by: Mal from Raw Mal Roams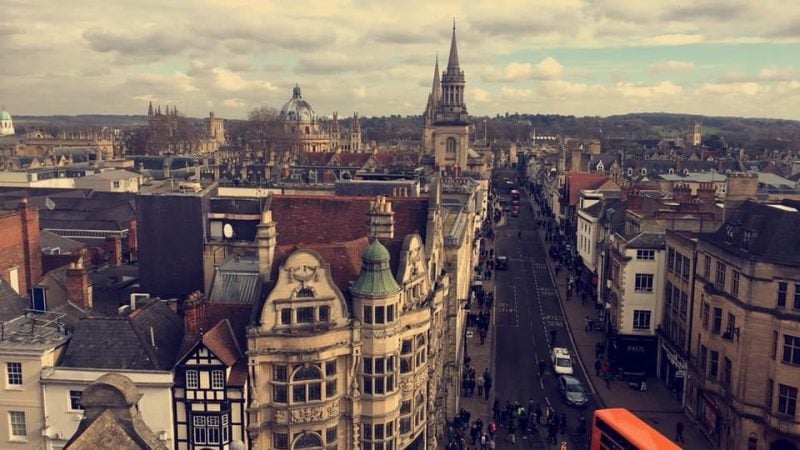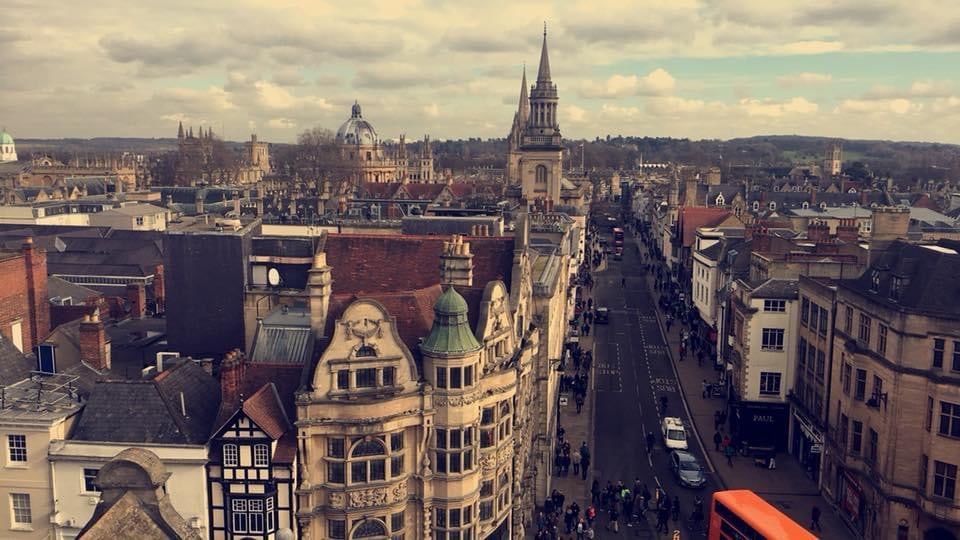 For an excellent panoramic view of the Oxford skyline, climb the 99 steps of the Carfax Tower located on Queen Street in the heart of the city centre. The staircase of the tower is really narrow and windy, so it's an adventure in its own write to climb it. At the top, you will be able to take in the magnificent views. Count how many spires you can spot!
Carfax Tower was a belltower of a 13th century St Martin's Church. Interesting fact: it's forbidden to build buildings in Oxford any higher than the tower. Visit in the late afternoon during the golden hour for the best experience.
Blenheim Palace
Recommended by: Joanna from The World in my Pocket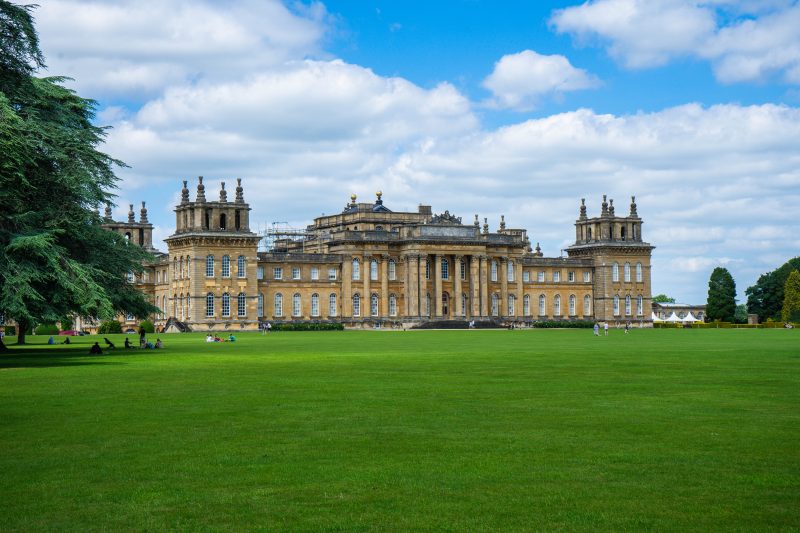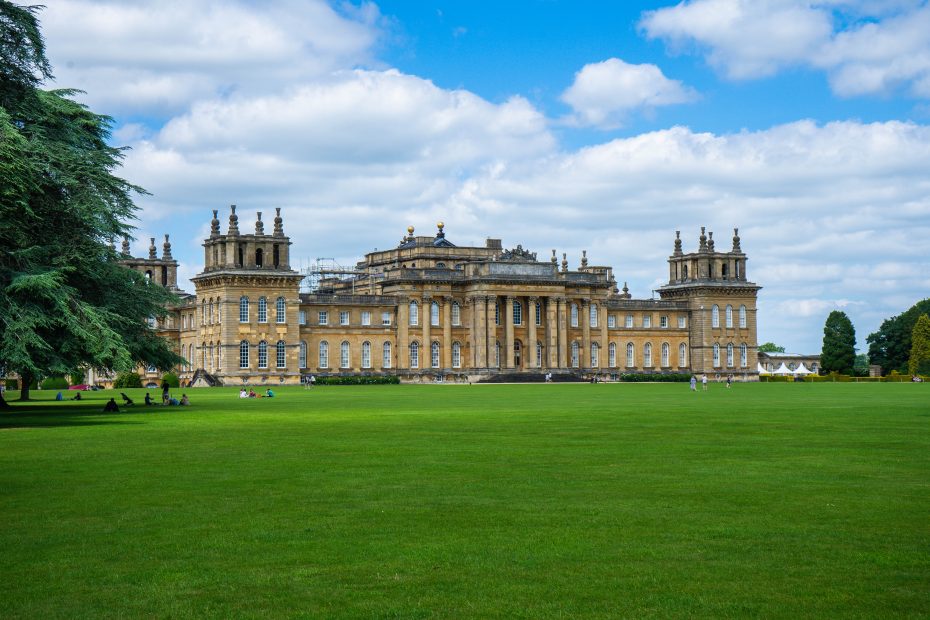 Visiting Blenheim Palace makes a fantastic day trip from Oxford. Famous for being the birthplace of Winston Churchill, the estate is the only one in the UK to bear the name "palace" without belonging to royalty or the church. The palace with its estate is so big that it's impossible to see it all in one day.
The palace itself takes around an hour to see. Depending on the time of the year, it hosts different exhibitions as well. Recently, a fantastic exhibition about Winston Churchill's life has been inaugurated, which includes a life-size wax statue of the former Prime Minister. Also, the stables have been renovated and opened for the first time to the public in an interactive exhibition.
The estate includes a lake with a waterfall, designed by the famous landscaper Lancelot "Capability" Brown. On the estate, you can also see a 300-year-old Cedar of Lebanon tree which was featured in the Harry Potter Order of the Phoenix film.
Tickets from £18.50pp – book online here.
Pitt Rivers Museum
Recommended by: Diana from The Globetrotting Detective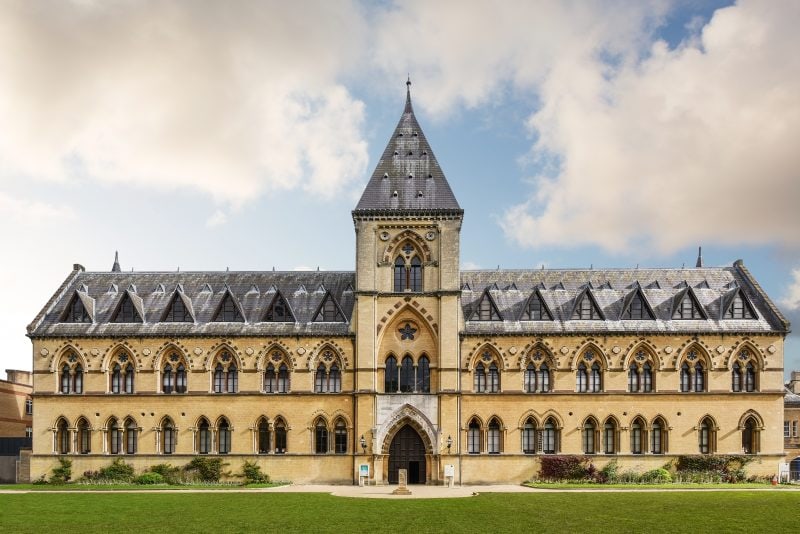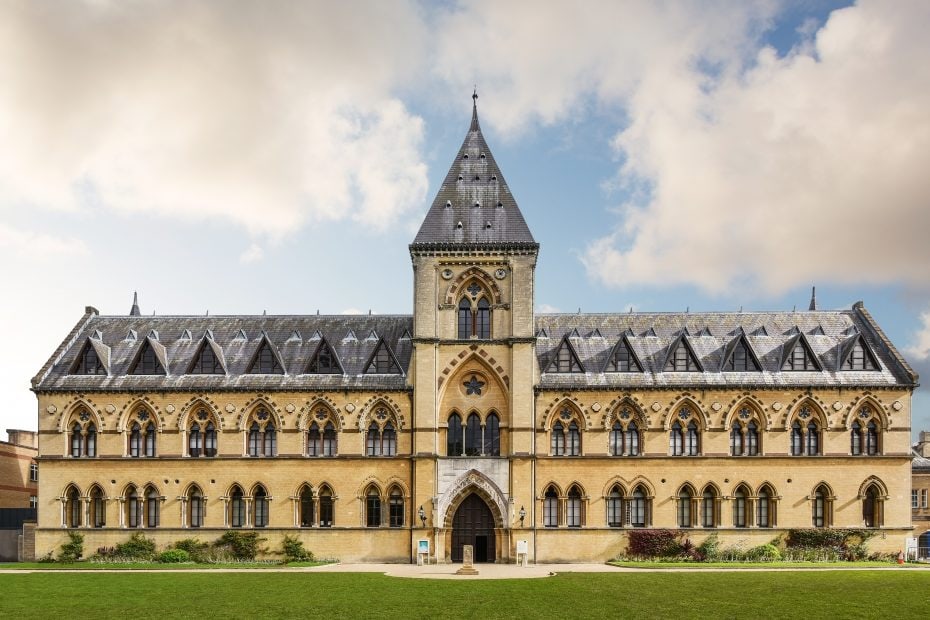 Pitt Rivers Museum was founded in 1884 by the famous archaeologist, General Augustus Pitt Rivers. In the same year, he donated his collection of 27,000 objects he accumulated in his museum to Oxford University.
Today, the museum is a striking collection of man-made wonders including 600,000 artefacts and 2,000 human remains, where new objects are constantly being added.
You can get completely lost in this museum while admiring all kinds of interesting and strange artefacts from all around the globe. Most of the artefacts were donated by scholars as well as world travellers and missionaries.
The objects are beautifully organized by form, function and topic; such as magic, religion, body art, or treatment of dead enemies. Thus, in one cluster you see similar artefacts from different parts of the world.
The goal of this type of object arrangement is to demonstrate the beauty of the diversity of human culture. It's a truly amazing experience you should not miss!
Bodleian Library
A visit to the Bodleian Library is a must for anyone who is interested in Oxford's history as a centre of learning. Opened in 1602, it is one of the oldest libraries in Europe and the second-largest in Britain. Today, the Bodleian incorporates several libraries, holding over 13 million printed items – including numerous treasures such as Shakespeare's First Folio and a Gutenberg Bible dating from around 1455.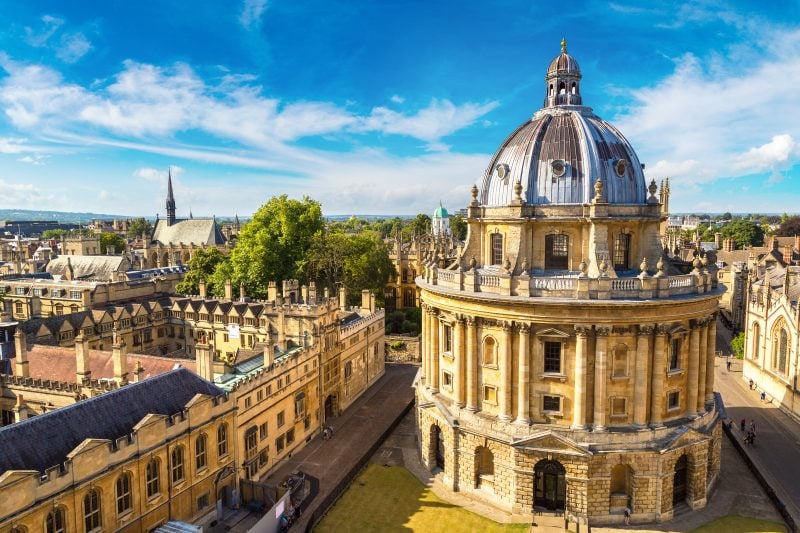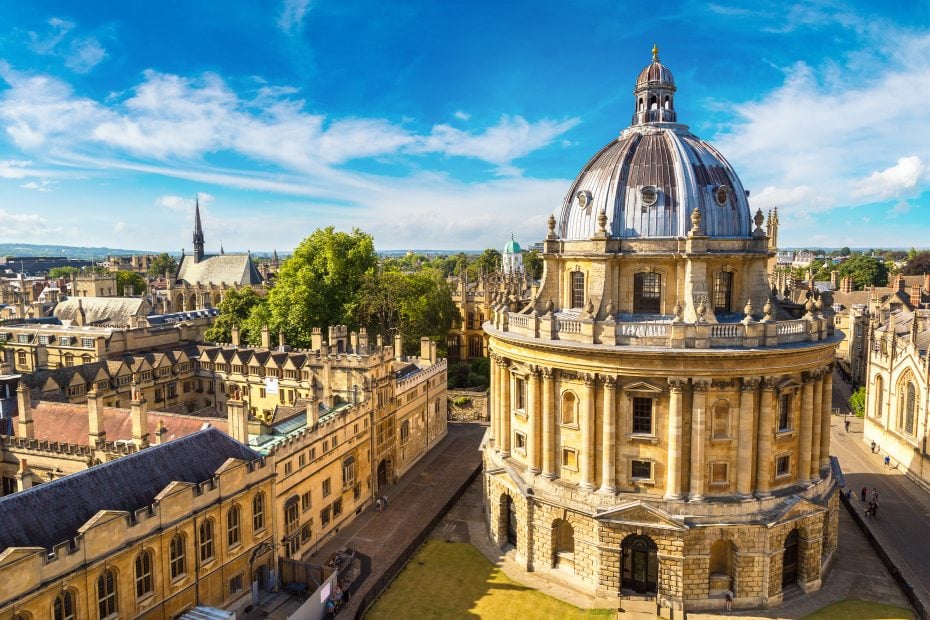 Radcliffe Camera
The Radcliffe Camera is another iconic Oxford landmark. It's a part of the central Bodleian Library complex, and is connected Old Bodleian Library by the underground Gladstone Link. The instantly-recognisable circular building doesn't actually have anything to do with cameras. In fact, it was built in 1737–49 to house the Radcliffe Science Library.
Because this is a working library for Oxford University students, it's not open to the public. However, you can access the interior as part of an official guided tour.
Ashmolean Museum
Recommended by: Alice from Adventures of Alice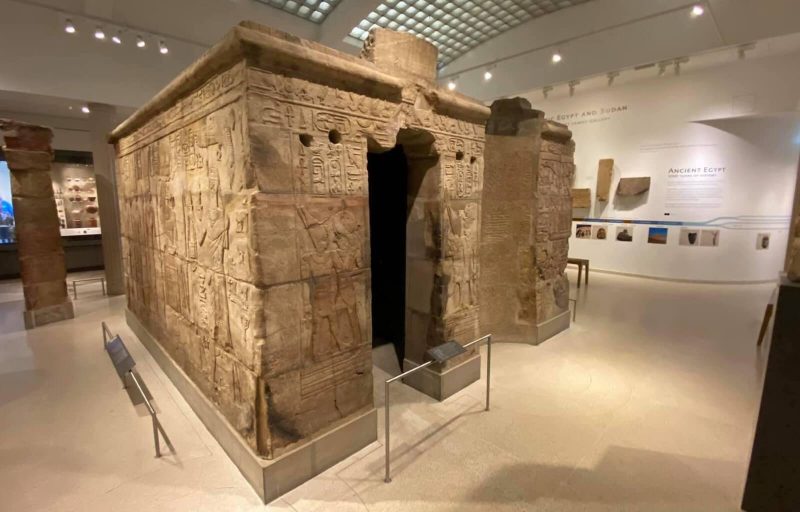 The Ashmolean Museum in Oxford contains one of the world's finest art and archaeology collections. It also has one of the greatest collections of English silver and majolica pottery.
The building that houses the museum was first erected in 1678-1683 and was inspired by stunning Greek architecture. The collection includes artefacts from the Ancient Greek and Ancient Egyptian eras, as well as from all across Asia. The museum is free to enter so it's one of the best things to do on a budget in Oxford.
Bridge of Sighs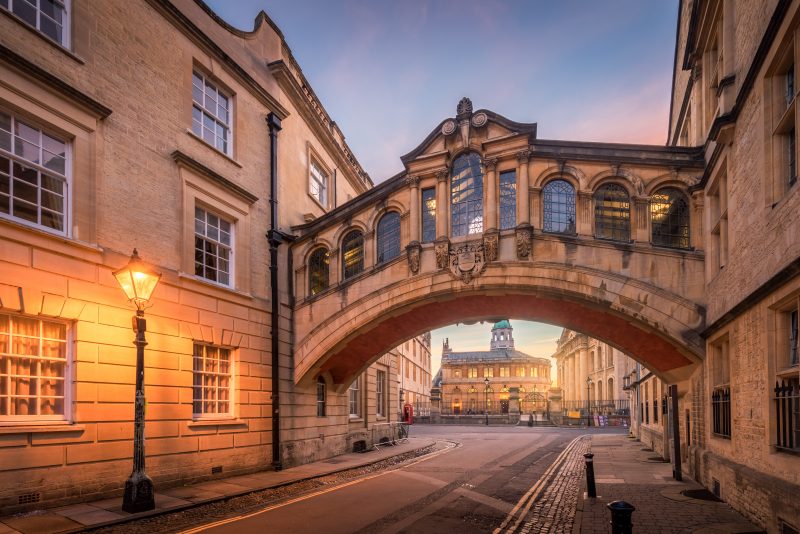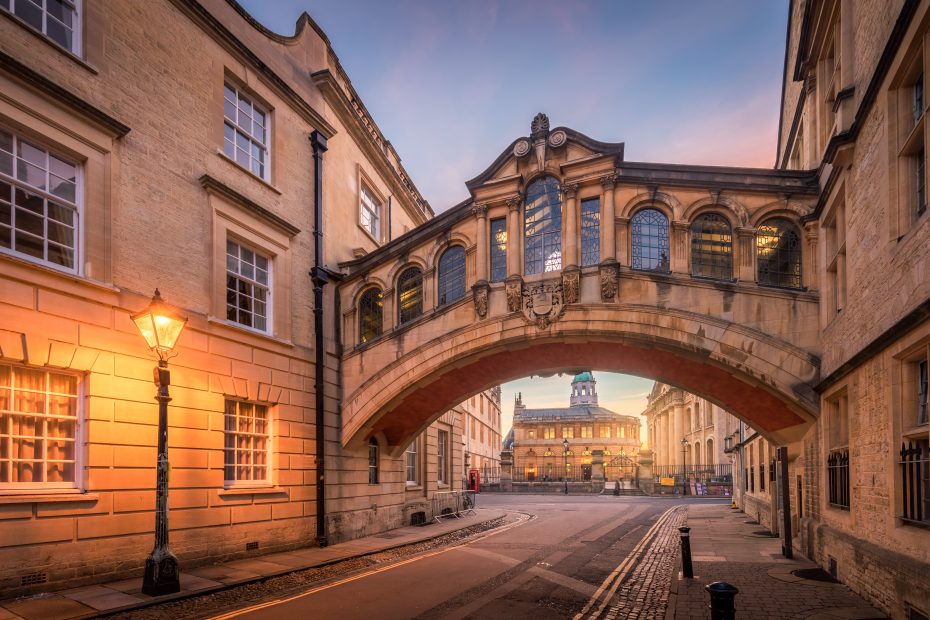 Popularly known as the Bridge of Sighs because of its resemblance to the one in Venice, the Hertford Bridge over New College Lane connects two parts of Hertford College. It's one of the most iconic sights in Oxford and one of the most photographed spots in the city. You can visit easily as it crosses over a public road, but only students can access the interior.
Tour Oxford Castle and Prison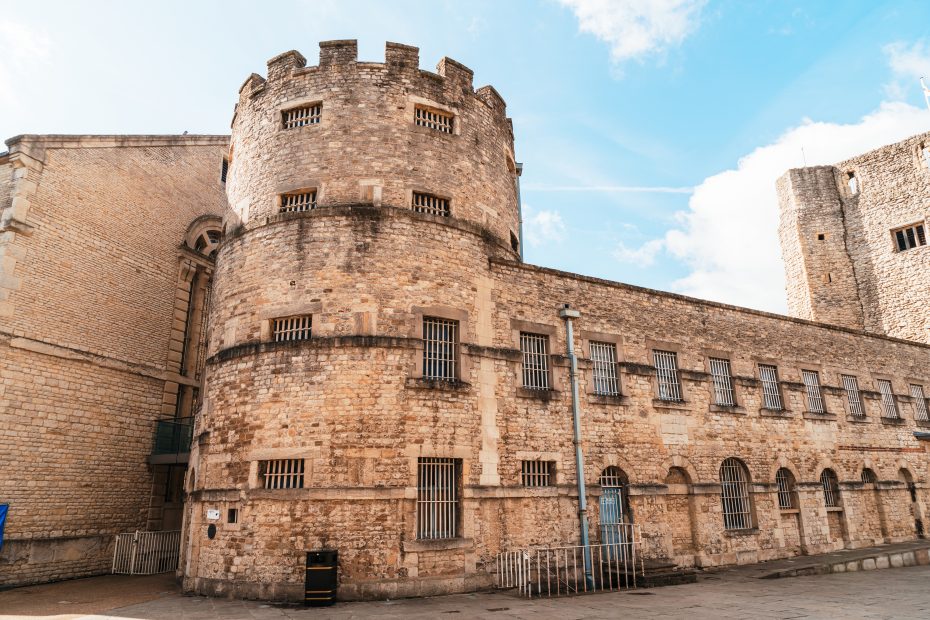 If you're looking for the most historic things to do in the city, a visit to Oxford Castle and Prison is a must. The castle is around 1,000 years old castle, packed with both history and legend.
Climb the Saxon St George's Tower, one of the oldest buildings in Oxford, for 360° panoramic views of the city. Descend into the 900-year-old crypt underground, and explore the 18th-century Debtors' Tower and Prison D-Wing. Finally, pay a visit to the Mound – part of the 11th century motte-and-bailey castle.
Museum of Natural History
Recommended by: Diana at The Globetrotting Detective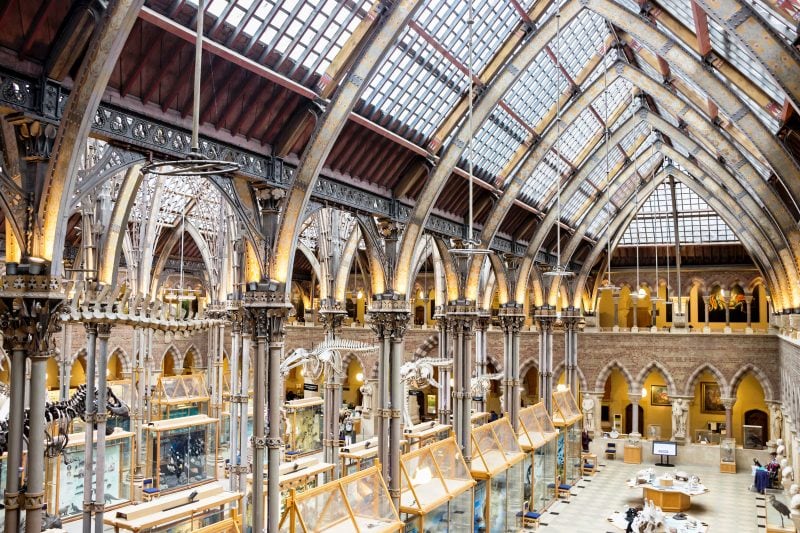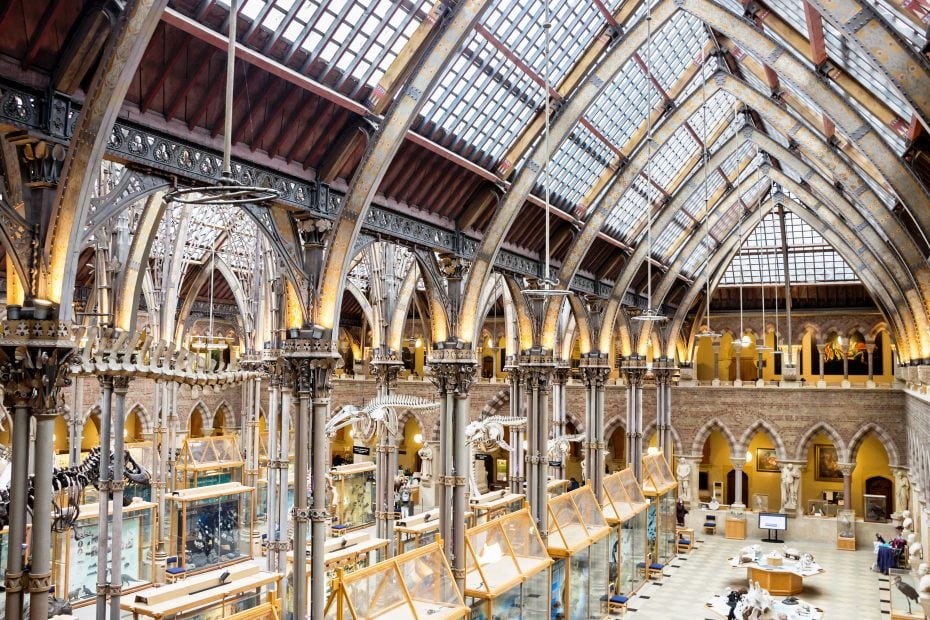 The Oxford University Museum of Natural History is located in a beautiful neo-Gothic building featuring Victorian architecture. It adjoins The Pitt's River Museum so it's easy to combine a visit to both.
The interior of the museum is breathtaking, featuring a spectacular glass roof that wonderfully illuminates the displayed items, while cast-iron and stone pillars divide the main court of the museum into four aisles.
The museum is a cathedral of knowledge, exhibiting anatomical and natural history specimens. The most impressive part of the museum is the dinosaur gallery, which takes you back in time millions of years ago.
Blackwell's Bookshop
Recommended by: Faith, XYUandBEYOND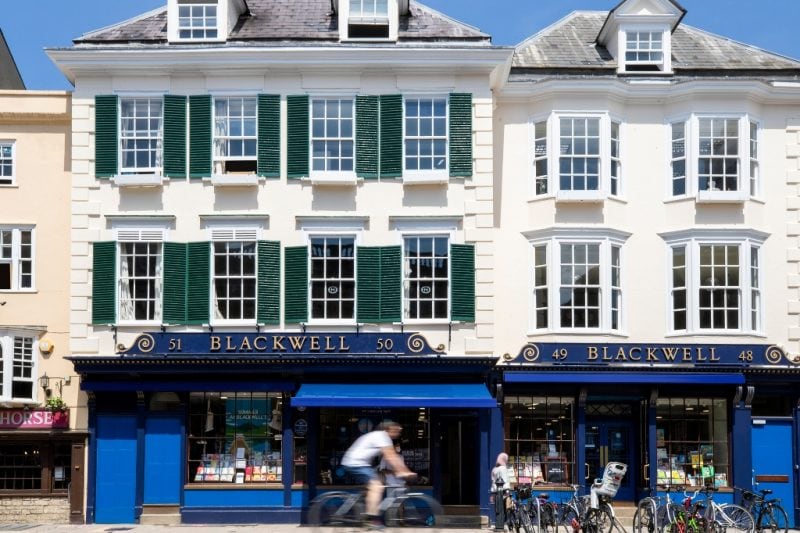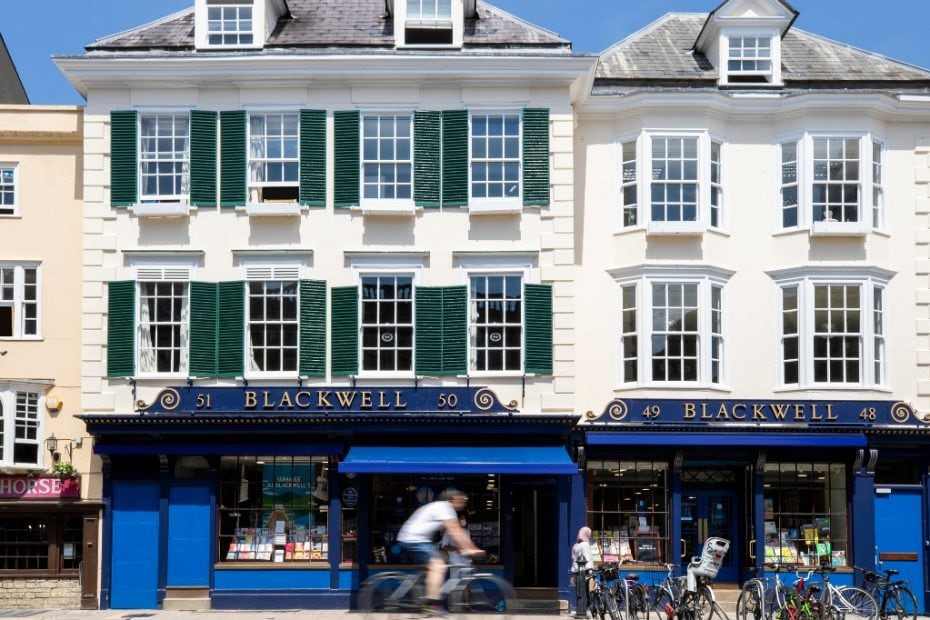 I can't resist a bookshop, and when escaping London I head to Oxford to my favourite bookshop Blackwell's.
One of the most famous bookshops in England, Blackwell's is an institution in Oxford. Blackwell's first began selling books in 1879 dealing with rare and antique books.
The Norrington Room holds a Guinness World Record for the largest single room selling books in the world. It has over 3.5 km of bookshelves!
Blackwell's sells books all over the world and were one of the first online book retailers in 1995. Their rare book and antiquarian department has books dating back to 1470 and their most expensive book is valued at £90,000.
They have also hosted many famous writers such as Sir Roger Bannister, John Lydon and Muhammad Ali. There is even an autograph book in the 'Gaffer's Office' where you can see these famous signatures.
Unique and Unusual Things to do in Oxford

Thirsty Meeples
Recommended by: Paul from Anywhere We Roam
Embrace the quirkier side of Oxford at Thirsty Meeples Board Games Café. Pay a small cover charge and tell the staff what type of games you're up for. They'll return with a few selections and give you a quick rundown on how to play. Spend the next hour or so mastering a board game you've probably never heard of. The cafe has a great drinks list and simple food you can hold in one hand; the perfect combination to allow you to focus all your attention on the important business of winning.
Ghost Tour
Discover the darker side of Oxford on a nighttime ghost tour. The Official "Haunted Oxford" Ghost Tour (2 hours, from £22pp) is led by the author of 'Haunted Oxford', Rob Walters. You'll discover all the key haunted places in and around Oxford, learn about the city's ghostly history, and get a chance to admire the gorgeous architecture after dark.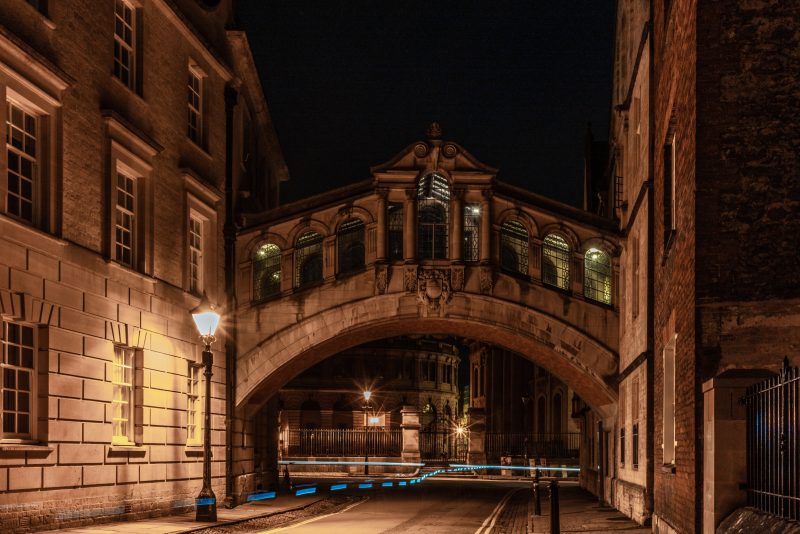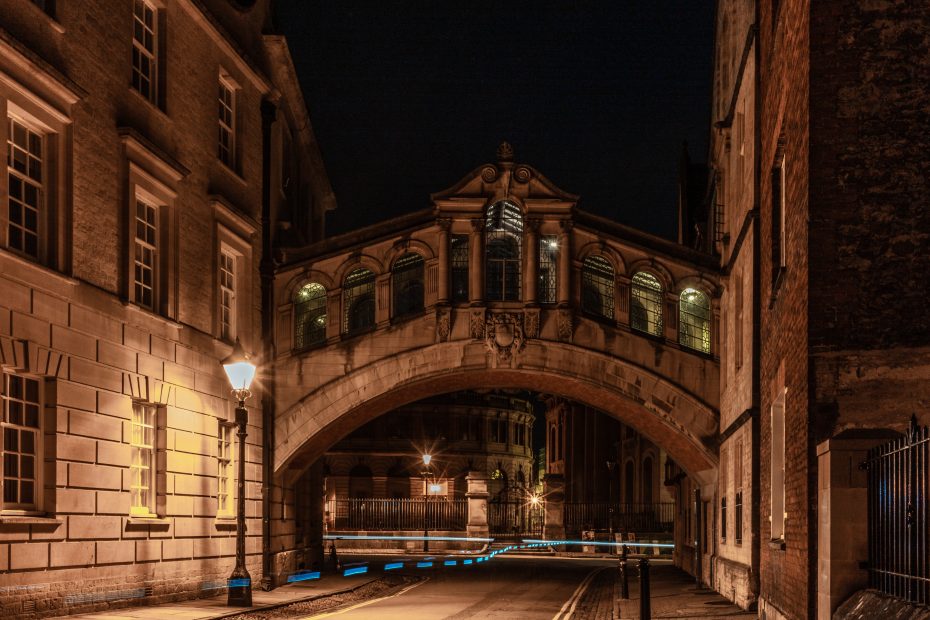 Self-Guided Mystery Tour
On a friend's hen do in Oxford recently, we discovered one of the quirkier things to do in the city. The Oxford City Centre & Castle Murder Mystery Trail from Killer Trails (£11.99 for a group) is a self-guided tour past the city's incredible universities, museums and architecture. Along the way, you have to find hidden clues and solve puzzles in order to crack a fictional murder mystery case!
Harry Potter Tour
Several iconic scenes from the Harry Potter movies were filmed at locations around Oxford. The Making of Harry Potter Tour (1.5 hours, from £24.99pp) will take you around some of those sights – including the Divinity School at the Bodleian Library, which was used as the Hospital Wing in the movies.
Your guide will also share lots of insights about the actors and producers of the movies – and about JK Rowling's inspirations. Take part in a Harry Potter quiz along the way to prove just how much of a Potterhead you are!
Inspector Morse/Lewis and Endeavour Walking Tour
Another much-loved British series was filmed in and around Oxford: Inspector Morse! This Morse/Lewis and Endeavour Walking Tour (2 hours, from £20pp) is one of the more unusual things to do in Oxford but it's perfect for fans of the show.
You'll see many filming locations from the shows, including some of the most famous attractions in Oxford. Enjoy sights like The Bodleian Library, Old Schools Quadrangle, The Weston Library and The Radcliffe Camera. You'll also see many of the pubs where the question "pint, Morse?" was so often asked! Make a note of these and stop by for a pint yourself later.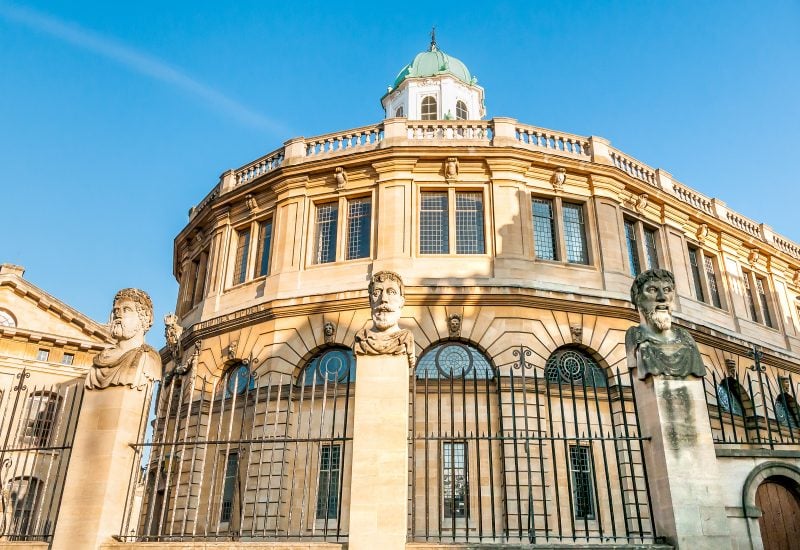 Places to Eat
Browns – all-day British chain brasserie and bar with great food in a grand cafe-style setting. Known for their brunches and afternoon teas.
Cape of Good Hope – classic British gastropub with an individual twist and a nice, sunny beer garden.
Al-Andalus – an amazing little tapas restaurant serving authentic Spanish cuisine.
Quod – fabulous, upmarket restaurant with a gorgeous, covered outdoor courtyard area. Amazing breakfasts.
If you know any other great places to eat in Oxford, leave a comment at the end of this post and I'll add them in!
Where to Stay
Budget: Central Backpackers Oxford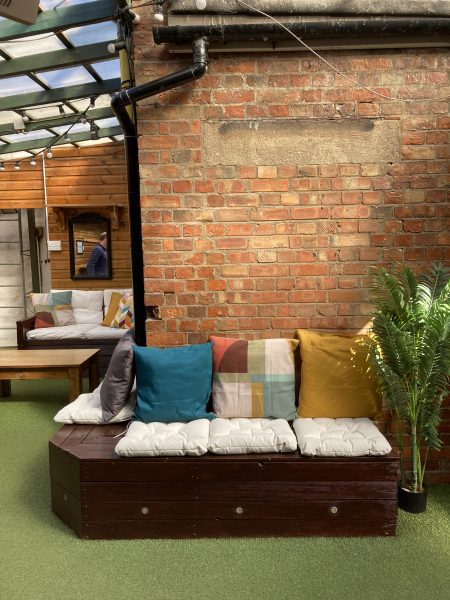 On my most recent trip to Oxford, I stayed at a fantastic hostel in the city centre. Central Backpackers Oxford is a brilliant budget option for a place to stay in a fantastically central location.
It neighbours a couple of bars and nightclubs so some of the rooms are a bit noisy at night. If you're not in town to party, ask for a room away from the noise! The location is super central though, so it's ideal for hitting the main sights in Oxford. As well as for enjoying a few drinks after dark!
The facilities are great, there's a fab kitchen and common area, so it really felt like a home away from home. I'd definitely stay here again on my next trip to Oxford.
Read More
40 of the Most Romantic Places in the UK
33 Best Places to Visit in the South of England
2 Day Cotswolds Driving Itinerary