Some posts on this site contain affiliate links. If you book or buy something through these links, I earn a small commission (at no extra cost to you). Take a look at my privacy policy for more information.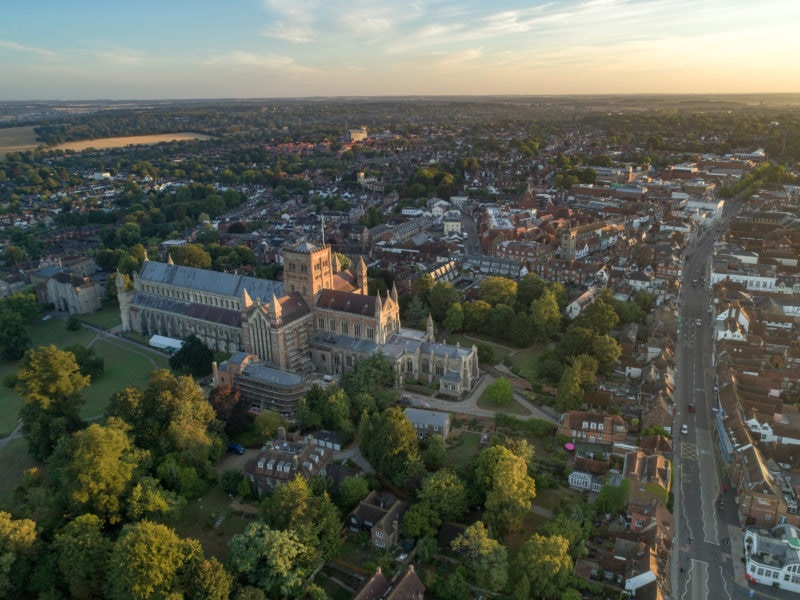 A guide to the best things to see and do in St Albans in southern England – written by two locals!
St Albans is a picturesque historic market town in Hertfordshire and lies on a hill above the left bank of the River Ver. It used to be called Verulamium and was the third-largest city in Roman Britain.
The city features many attractions, including a Cathedral, Ancient Pubs, Roman Ruins and a Street Market that has been running for centuries.
We have lived just outside of this fabulous city for years, and we love it! There is so much to see; we go shopping there all the time. Sometimes it's nice to go for a stroll and see the sights, and there are some great pubs to enjoy for a quick drink or long lunch.
The great thing about St Albans is it is really easy to get to:
20 minutes away on the train from London St Pancras
10 minutes on the train from Luton Airport (Luton Parkway).
Close to M1 (junction 6), A1 (M) and M25 (junctions 21A&22)
We know the area very well, so we'll talk you through the top things to do, the best places to eat and where to stay.
This post was written by Sam from World Travel Explorers. Sam & Ashley are travel bloggers at World Travel Explorers, packed with travel tips, reviews and guides in the UK and abroad.
Top Things To Do In St Albans
1 – St Albans Cathedral
As you approach St Albans Cathedral, you might want to just take a moment to stand in awe at the beauty of the magnificent and huge cathedral that dominates the City Centre.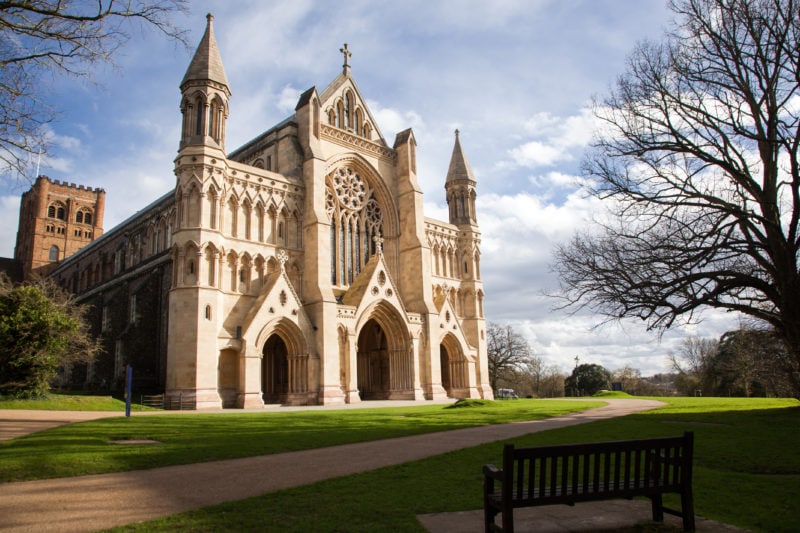 The Nave of the Cathedral is the longest in the country – 85 metres! As you walk through, you will see everything from beautiful Norman and Gothic architecture to medieval wall paintings.
The Cathedral Tower is one of the oldest and largest in all of England, completed back in 1088. The round arches can be seen from all over the city.
They offer free daily tours, which can be booked online: click here.
There is also a café – Abbot's Kitchen – right next to the cathedral, where you can grab a hot drink and bite to eat during the day.
Local's Tip – The cathedral is surrounded by grassland and is away from the hustle and bustle of the city. It's a really nice place (especially in the summer) to just sit down for a while, have a picnic and relax.
2. Verulamium Park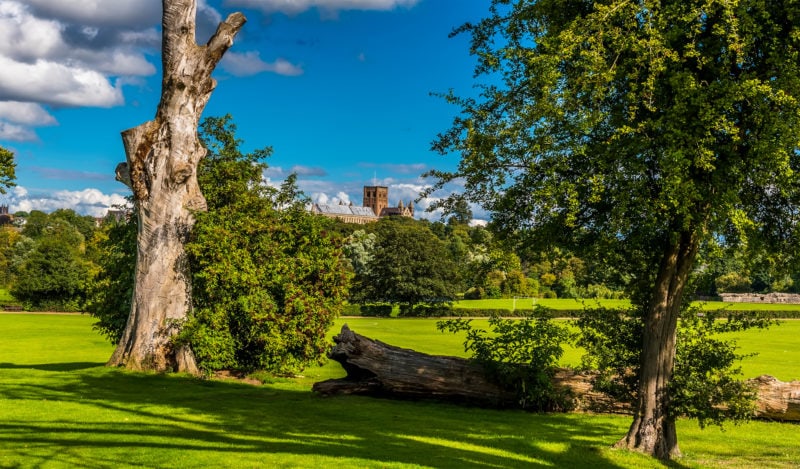 Verulamium Park is close to St Albans Cathedral; you can take a leisurely walk there from the city centre. If you want to head straight there, don't worry; there is a car park on-site.
It's a really nice place to spend some time, and they cater for everyone; families especially will love it. There is a children's play area, and in the summer, they have a toddler splash park which is extremely popular.
The park is spread over 100 acres, and one of the main features is a large ornamental lake which you can walk around. There are loads of birds on the lake, and 'heron island' supports one of the few heronries in Hertfordshire.
There are various walking trails, some alongside the river Ver and whilst you are exploring the park, you will see some of the remaining Roman Wall of St Albans, which was built between AD265 and 270 to defend the Roman City of Verulamium.
Local's Tip – Head to the park in November for a fantastic fireworks display over the lake. They have music and food stalls, and it's a nice atmosphere.
3 – St Albans Street Market
The street market in St Albans is thought to date back to the 9th century, and now it runs through the city centre – from St Peter's Street and Market Place. It's a really busy and popular market.
There are over 160 stalls selling food, drinks, clothes, homeware, local goods and gifts. It's fun to browse the stalls, and then the smell of something amazing will catch you, so you go and check it out, and then you spot something else, so you have a look… it's never-ending!
The market is open Wednesdays and Saturdays from 8:30am–4:30pm.
On the 2nd Sunday of each month, St Albans hold a Farmer's Market on St Peter's Street from 8am–2pm. If you can make it to one, you won't be disappointed! They have local specialities including cheese, fruit and veg, herbs, meat, cakes and bread.
You can grab delicious street food to eat there and then, refreshments are supplied, and there is also entertainment to enjoy.
Local's Tip – The markets are all outside, so make sure you dress appropriately for the weather; there is nothing worse than trying to enjoy shopping if you are freezing cold!
4 – Sopwell Nunnery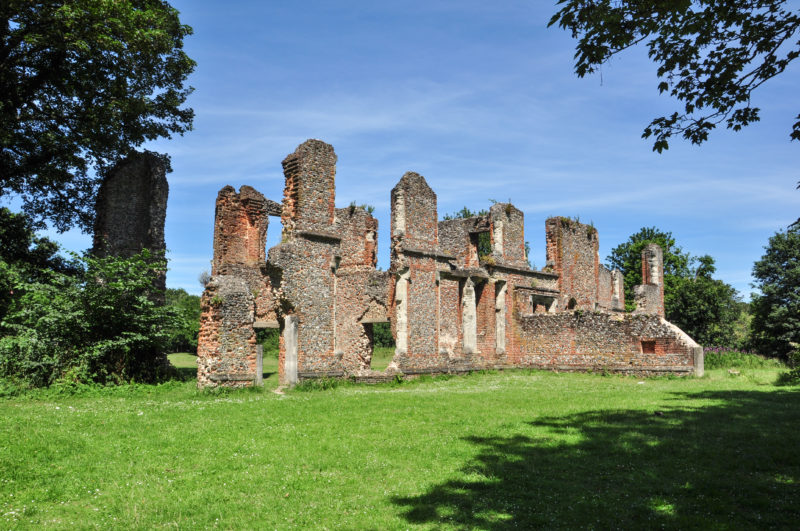 It is believed that the nunnery was where Anne Boleyn took refuge following her return from France and where her secret marriage to King Henry VIII took place.
The medieval nunnery dates back to 1140, and back in 1560, Sir Richard Lee (advisor to King Henry VIII) bought the land, demolished the nunnery and built a house.
The ruins are all that remain of the Tudor house / mansion, and the visible remains include the gatehouse, one wing on an H-shaped structure, the adjoining cross-wing and a kitchen at the back.
The easiest way to get to the ruins is from Cottonmill Lane. It's between Prospect Road and Old Sopwell Gardens. Parking on Cottonmill Lane is limited, but there is a public carpark a few minutes away. You can also walk to the ruins on the Ver Valley Walk along the river.
Local's Tip – In the spring/summer, it is great to walk along the river Ver, see the flower meadows and then stop at the ruins for a picnic. It's a nice level green space around the ruins – but there is no path.
5 – Ancient Clock Tower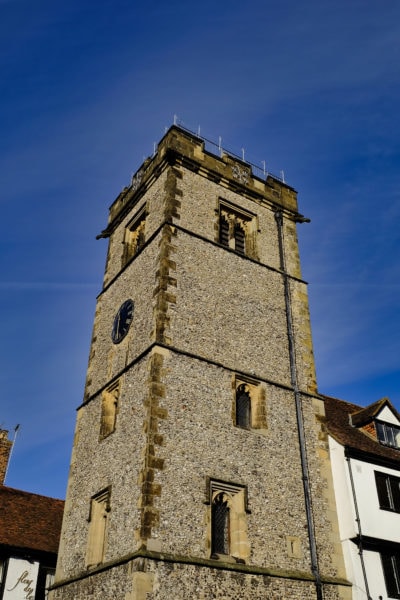 The Ancient Clock Tower was completed by 1405 and it's the only medieval town belfry in England. It has survived over 600 years of use and stands proudly on the High Street.
The tower was particularly important; it allowed the town to sound its own hours and, until 1863, the curfew. The bell was sounded in cases of fire or fray and even rang out for the battle of St Albans during the War of the Roses in 1455.
The 600-year-old bell and tower face the Abbey's Tower and provides fantastic views across St Albans and far into Hertfordshire's countryside.
It is 64 feet high and has 5 floors, including the roof. There are 93 narrow steps to the top of the clock tower, and from Easter to the end of September, you can pay £2 to enter and climb it.
Local's Tip – If you are not able to climb the tower yourself, you can take a virtual tour.
6 – Verulamium Museum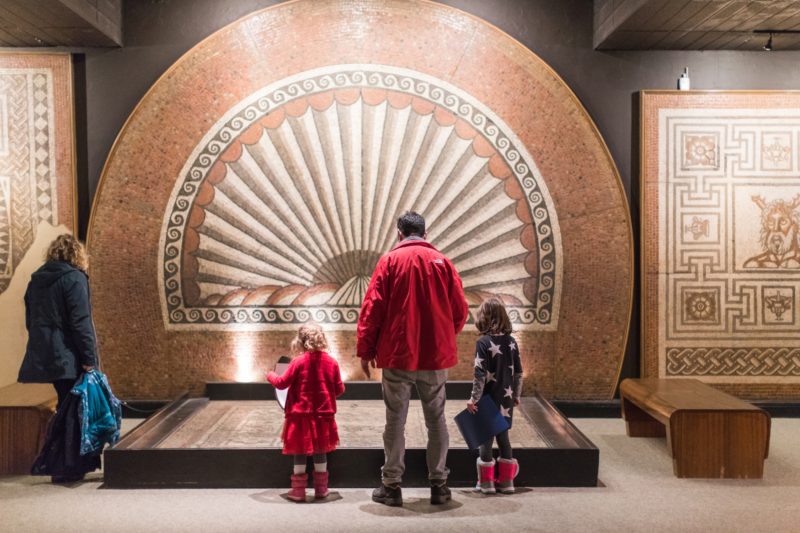 Verulamium Museum is located by the entrance to Verulamium Park, so you could combine the two. It's built on the site of one of the largest Roman cities in Britain and is filled with ancient treasures.
There are recreated Roman rooms, large-scale mosaics, hands-on discovery areas, and touchscreen databases. It's also home to the Sandridge Hoard, which features 159 Roman Gold coins.
On most Saturdays and Sundays at 3pm, they hold talks on: Mosaics, Iron Age, Food and Drink, Gods and Goddesses and much more.
Local's Tip – The Courtroom inside the museum has been fully restored, and you can grab a bite to eat / coffee at the eatery inside. Our recommendation – home fruit scones with clotted cream and raspberry jam.
7 – Redbournbury Mill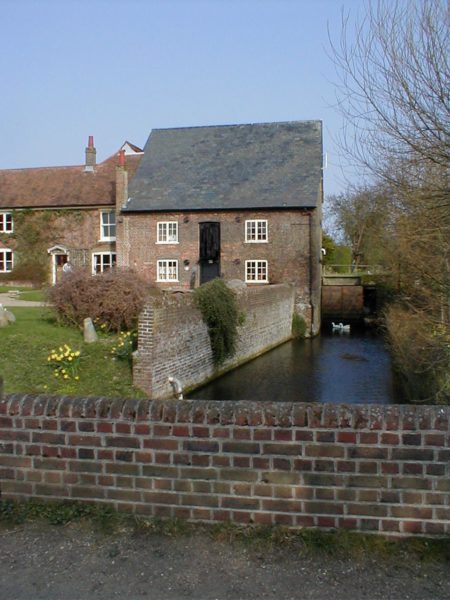 If you love walking, then this is a great little stop-off. If you are walking along the river Ver, it takes you past this 18th-century restored water mill.
To get there, it's 2 miles north of St Albans, just off the A5183. If you are walking, you look out for a brown tourist sign at the end of Redbournbury Lane. If you are driving, then pop AL3 6RS into your sat nav.
The working mill produces a range of stoneground organic flours made principally from locally grown grains. They also have an onsite bakery that produces bread and cakes from their organic flour!
It's situated in idyllic rural surroundings, with water meadows to the north and south. Whilst there you can visit the museum, mill shop and bakery. They have milling demonstrations, an oil engine, and other exhibits too.
Local's Tip – The locally produced honey is amazing and is snapped up quickly; if you see some whilst there, grab it whilst you can! It's well worth it.
8- Heartwood Forest
Heartwood Forest is in Sandridge, which is around 2 miles away from St Albans. There is plenty of parking available in the car park at the entrance to the forest.
The 347-hectare site used to be agricultural land, and the Woodland Trust turned it into a new native forest; it is the largest continuous native forest in England.
If you go in Spring, you will see the floor of the ancient woodlands transform into a carpet of fragrant bluebells. You can walk through the shaded areas, and they have created paths through the woods to avoid anyone walking on the bluebells.
You can walk for miles around Heartwood, and they have a network of paths to help you around. This is a great spot to explore by bike, horse or on foot. They have 3 marked trails which take you to different areas of the forest.
Local's Tip – We love walking in Heartwood forest, and we often extend the walk out of the forest and down to the Wicked Lady Pub in Nomansland, St Albans. Great atmosphere and food.
9 – St Michael's Church
St Michael's is an ancient church which has drawn pilgrims and visitors for over a millennium. It was built over the site of the basilica (the headquarters of Roman Verulamium). It is believed that Alban was tried for being a Christian at St Michael's before he was executed outside of the town walls.
The oldest parts of the present church date back to before the Norman Conquest, and it is the most extant Anglo-Saxon building in Hertfordshire.
The most famous parishioner of the church was Francis Bacon (1561 – 1626). He was the Lord Chancellor of England in the time of King James I. He was also an Author, Lawyer, Statesman and Philosopher.
Francis Bacon owned the nearby Gorhambury, and when he died, he was buried at St Michael's. The monument dedicated to him was erected in 1630.
Local's Tip – St Michael's is still an operating church, so it is open for visitors and private prayers from 9am-5pm, and on Sundays, they have a full service.
10 – Have a drink in Ye Olde Fighting Cocks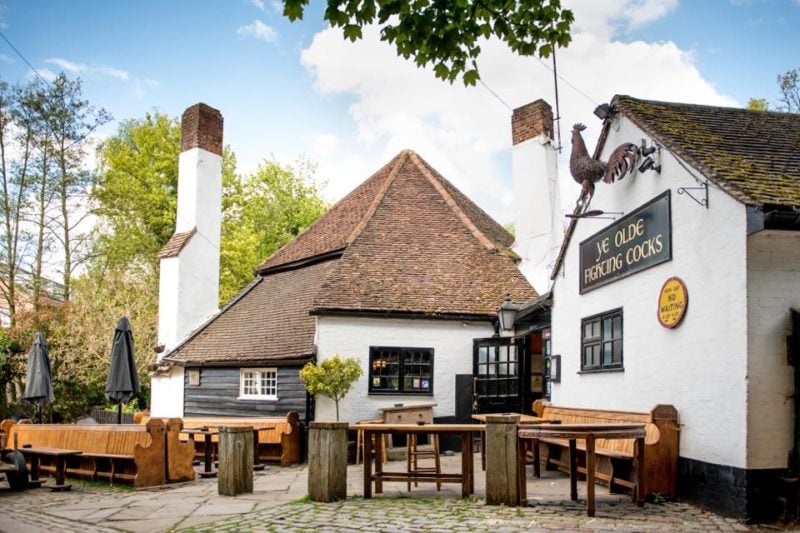 Ye Olde Fighting Cocks was reportedly established back in 793AD and is thought to be one of the oldest pubs in England. The building itself dates back to the 11th century.
It gets its name because cock fighting took place in the main bar in the late 19th and early 20th centuries.
The pub is octagonal shaped and is cosy inside with an open fire. There is seating outside, too, and they host live music gigs on Fridays (and occasionally at other times).
The pub is located on Abbey Mill Lane and is a stone's throw from Verulamium Park.
Local's Tip – Get there early to grab a seat by the fire, or try and reserve it in advance. You can't beat an open fire on a cold winter's day!
Places To Eat
There are plenty of eateries to choose from in St Albans, but a couple of our favourites are:
The Prae Wood Arms
It's just outside of the city centre, on Garden House Lane. A big traditional pub serving British food, cask ales and wine. We have been there for a roast dinner several times and would highly recommend it. There are lots of seats outside for the summer and well-kept lawns and garden too.
Per Tutti
"Per Tutti" means for everyone, and they really do cater for everyone. It's a family-run, award-winning Italian restaurant. It's located on Hollywell Hill, so it's quite near the cathedral. You are made to feel welcome, and there is a warm and friendly atmosphere. Also, the food is delicious!
Things to do in St Albans at Night
If you are looking for fine dining, a romantic meal or maybe just a cheeky drink or two, St Albans has it covered. With an abundance of bars and restaurants in the town and surrounding areas, it makes for a great night out.
If you enjoy the cinema and want a unique experience, check out The Odyssey Cinema on London Road.
The cinema dates back to 1908, and unfortunately, it fell into a derelict state. In 2010 a local campaign raised money to restore the cinema back to the 1930s era.
The large single screen has 426 seats in total, and the cinema boasts 2 fully stocked bars. One in the foyer and one in the downstairs seating area – both of which remain open throughout the film.
They show a wide selection of titles each month, including new releases, foreign films and classics.
Where to Stay in St Albans
Sopwell House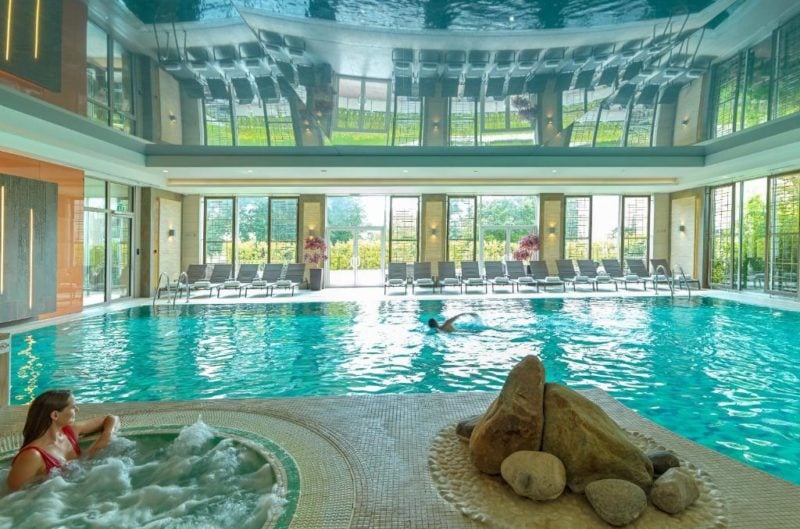 Sopwell House is a 4* Georgian Country House Hotel nestled in 12 acres of rolling Hertfordshire countryside.
Located 1 mile away from St Albans city centre, you are near to everything you need, but if the weather is nice, you feel like you are in the Mediterranean.
The main Mansion building has 112 guest rooms, including family and balcony suites. All rooms have access to the 14.5-metre swimming pool, 2 vitality pools, a sauna and steam rooms.
There is a separate gated area containing exclusive Mews Suites set in beautifully landscaped gardens and a whole host of benefits for these suites.
With spa facilities, huge grounds to explore, comfortable rooms and amazing food, it's well worth a stay if you are in the area.
Read More
Best Places to Visit in the South of England
Places to Explore in the Midlands, England
Most Beautiful Cities to Visit in England
Are there any more great things to do in and around St Albans in England? Scroll down to share in the comments!