Some posts on this site contain affiliate links. If you book or buy something through these links, I earn a small commission (at no extra cost to you). Take a look at my privacy policy for more information.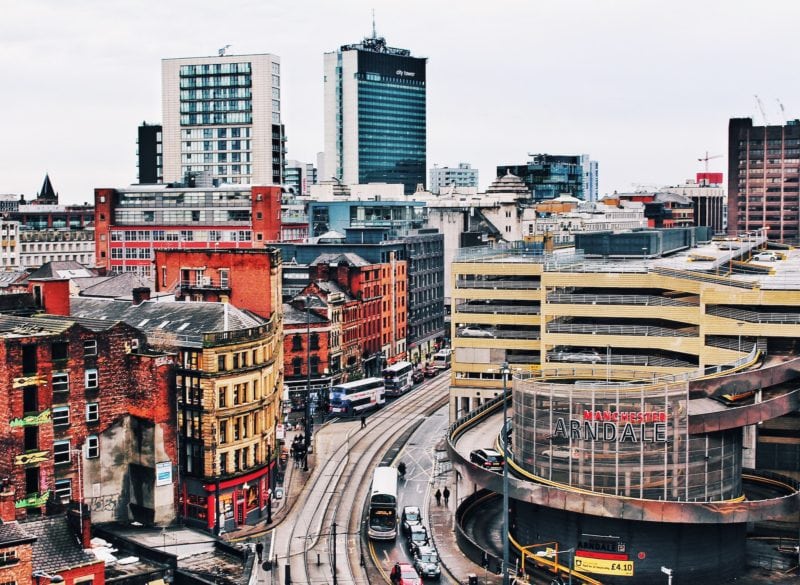 Everyone knows Manchester, if nothing else from its football team. But the city has a lot more to offer than Old Trafford or the locations from the series Coronation Street. Read on and let's explore the true face and secrets of this wonderful city!
Above photo by William McCue on Unsplash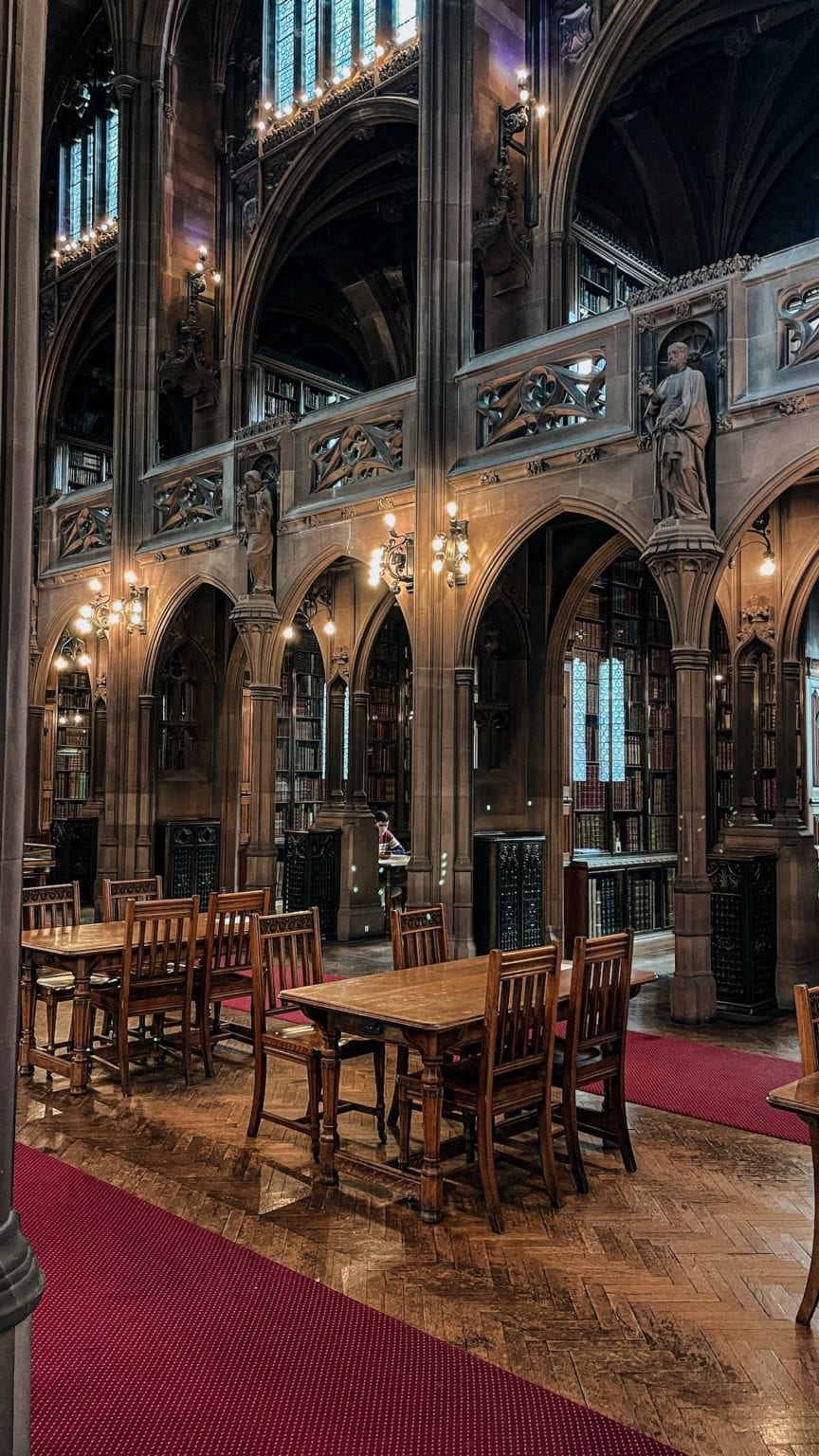 1. John Rylands Library
To be honest, this gem is not too hidden, but you must see the John Rylands Library if you visit Manchester. This is a stunning Victorian Gothic building that houses one of the world's finest collections of rare books and manuscripts.
The library's unique atmosphere catches the visitor's imagination at first glance and doesn't immediately let it go after you leave the building. Just like the book and movie, Harry Potter. Even though Harry Potter wasn't filmed here, the ancient cathedral-esque library was surely an inspiration for Hogwarts.
If you want to see this library, you can book your visit on their website.
2. Portico Library and Gallery
Let's stick with libraries a little bit more! Portico Library and Gallery is in the heart of Manchester's centre, but it is not the most touristy place in the city. The historic library and its rotating art exhibitions can fulfil every bookworm's needs with its historic collection.
3. Pankhurst Centre
Located at 60-62 Nelson Street, the Pankhurst Centre serves as the historic birthplace of the suffragette movement, drawing visitors from all around the world. Emmeline Pankhurst and her family, who spearheaded the campaign for Votes for Women, resided in number 62. It was at this very location on 10th October 1903 that the Women's Social and Political Union held its first meeting. So we can say that anyone interested in feminism or even history should visit this unique place!
But look out, because the museum is only open on Thursday and Sunday!
4.'Hidden Gem' church
If you take 'hidden gems' literally, you must visit this church, as its name is the same. Located on Mulberry Street in Manchester, England, The Hidden Gem, also known as St Mary's Catholic Church, is a religious institution with a rich history. Its name comes from the second Catholic Bishop of Salford, Herbert Vaughan who also founded Manchester's most famous Catholic school, St. Bede's College. In 1872, he said that this church is a hidden gem: "No matter on what side of the church you look, you behold a hidden gem"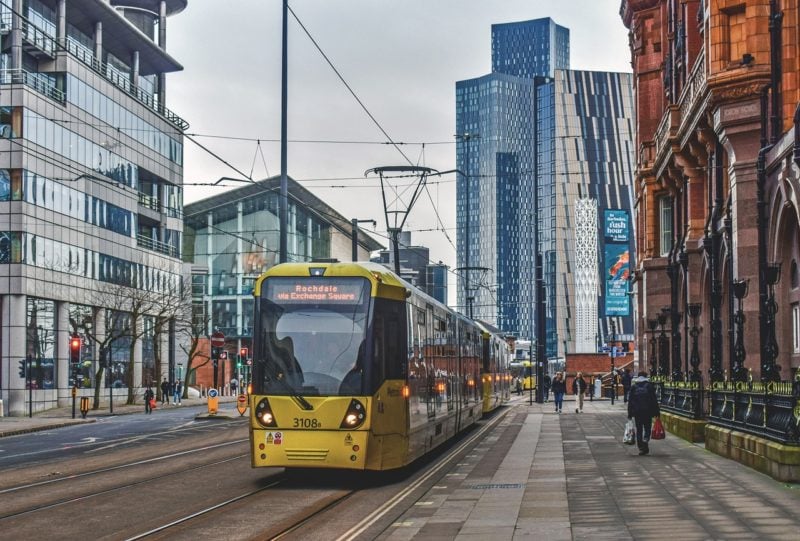 5. Rivington Pike
To have a stunning view of the city, you should visit Rivington Pike. The tower is 361 meters above sea level and is located in West Pennine Moors. On a clear day from the tower, you can have a view of the Cumbrian Fells located in the Lake District, the Blackpool Tower, and the Isle of Man.
6. Tandle Hill
Tandle Hill in Oldham offers an excellent forest walk that rewards you with a breathtaking view of Manchester once you reach the summit. At the top, you'll find two memorials—one dedicated to the war and another commemorating the Peterloo Massacre, as it used to be a site for practice drills. The view, especially at night, is truly spectacular.
7. The giant Vimto bottle
This particular attraction stands out from the other remarkable treasures for several reasons. Not only is it a sculpture, but it is a sculpture representing a soft drink. Known as the Vimto bottle monument, it has been situated at The University of Manchester since the early 1990s.
For those unfamiliar, Vimto is a beverage originating from Manchester, composed of grape, raspberry, and blackcurrant juices. Its history dates back to 1908 when it was initially marketed as Vim Tonic, a name later shortened to Vimto by its founder, John Noel Nichols, in 1912. In 1992, the talented environmental artist Kerry Morrison carved a wooden sculpture of a bottle and berries using oak sourced from a sustainable forest.
8. Greater Manchester Police Museum
The Greater Manchester Police Museum is open on Tuesdays (but they open it on Wednesdays, Thursdays, or Fridays for groups if you arrange your arrival in advance) as it is operated by volunteers only. The museum has a lot of local history to learn about. Most of the workers are retired police officers, so the best way to discover this place is to ask and ask and ask. You'll be surprised by their competence and their fascinating insider stories! To have a true Manchester experience you shouldn't miss out on this museum!
9. Band on the Wall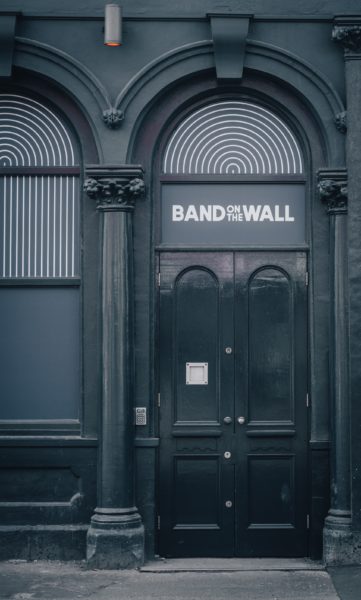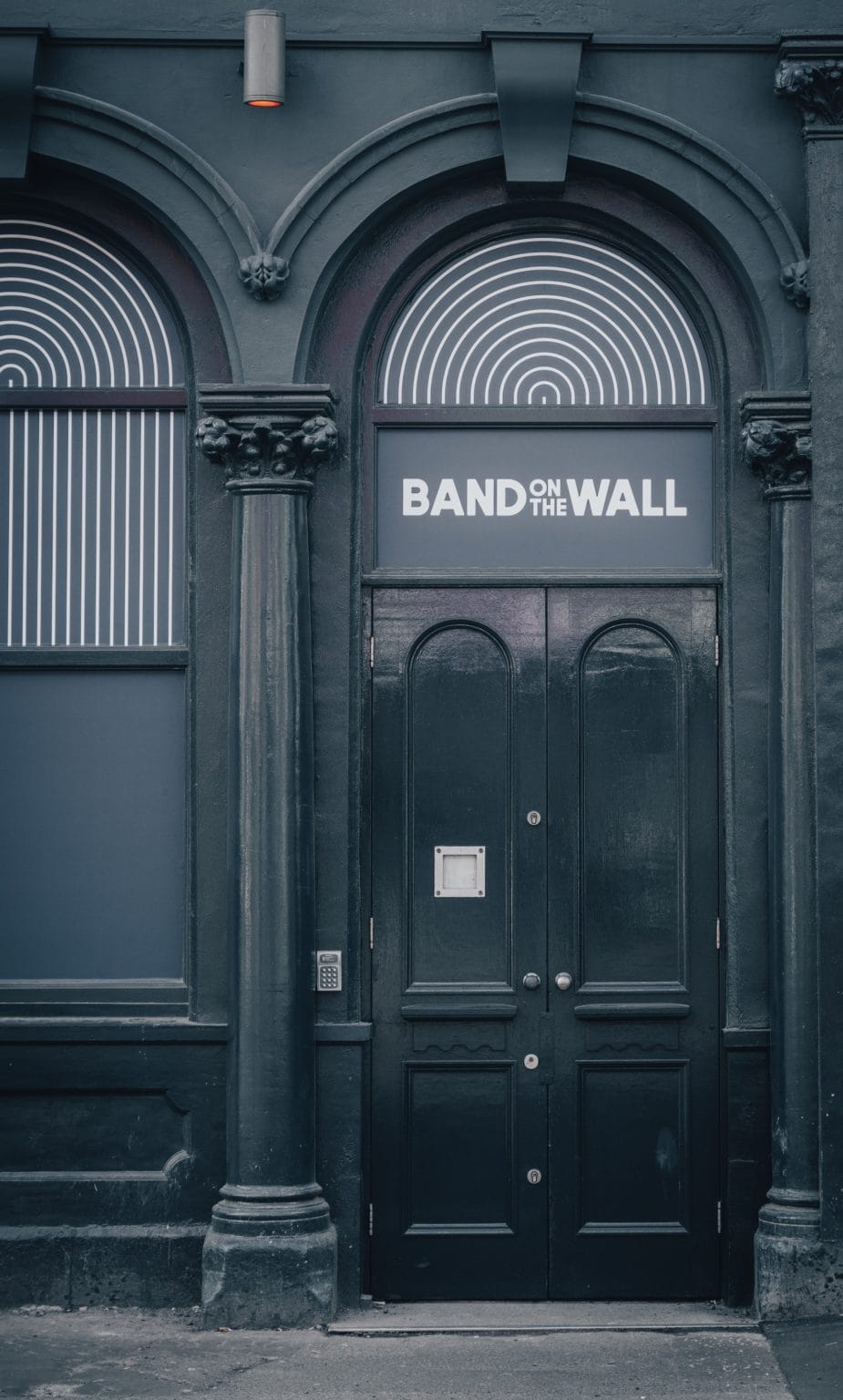 To get a deep dive into Manchester's culture, I strongly recommend visiting the local music revenues, especially Band on the Wall. This place has already hosted some of the biggest names in jazz, folk, and world music but stays comfy and friendly.
The building's history goes back to 1862 when the McKenna Brothers Brewery built it. At that time it was called the George and Dragon and operated for more than a hundred years, before, in 1975, local jazz musician Steve Morris and his business partner Frank Cusick bought it. They had the idea of turning it into a jazz club and they named it the Band on the Wall. Before you visit it, check out the upcoming events, and then have a wonderful night there!
Conclusion
As you can see, Manchester has a lot of fascinating places to visit that are not flooded by tourists yet. If you want to discover all of the interesting, beautiful, and historical places you should plan your visit and stay there for a couple of days or more. To have a convenient stay, check out short term rentals in Manchester with cozycozy and book your accommodation in advance