Some posts on this site contain affiliate links. If you book or buy something through these links, I earn a small commission (at no extra cost to you). Take a look at my privacy policy for more information.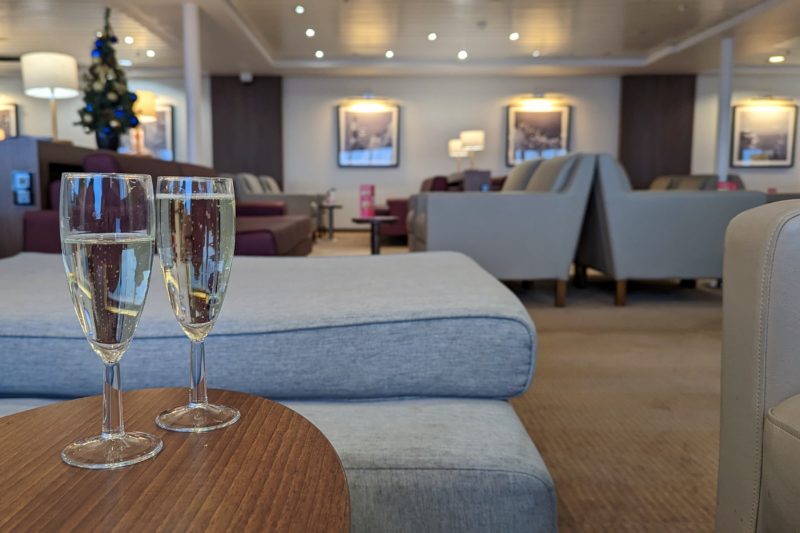 A review of the DFDS Premium Lounge on their Dover to France ferries, to help you decide if it's worth upgrading.
Taking the ferry can be one of the quickest and most budget-friendly ways to travel between the UK and France. But that doesn't mean the whole experience has to feel budget! With DFDS, you can splash out on a couple of upgrades to make your trip that little bit more special. One of them is the Premium Lounge.
This is especially good if you're taking a special holiday or travelling to celebrate an important occasion. The welcome glass of prosecco is a particularly nice touch!
If you're taking a DFDS ferry from Dover to Calais or Dunkirk and prefer a little extra comfort, upgrading to the Premium Lounge may well be worth it. Keep reading for my review, and to find out exactly what the upgrade will get you…
My trip to Calais was supported by DFDS Seaways (including the Premium Lounge upgrade). But DFDS didn't ask for this review, and all words and opinions are my own – as always!
What is the DFDS Premium Lounge?
The DFDS Premium Lounge is an exclusive, private lounge area on certain ferry routes. It's an optional upgrade when you travel by ferry between Dover and Northern France with DFDS.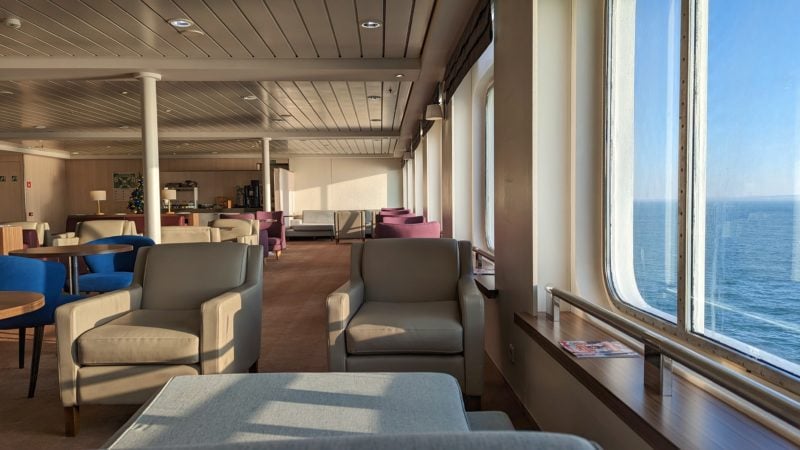 If you've upgraded, you'll be given an access code when you check in for the ferry. Once on board, you can use the code to access the lounge – which is separate from the rest of the ferry for some lovely peace and quiet.
Inside, there are lots of comfy seats, with a mix of sofas, armchairs and table seating. Some of the sofas have longer, lay-flat chaise sections – great if you need a quick power nap after a long drive to the ferry terminal! There are also lots of snacks and hot and cold drinks available, and a welcome glass of prosecco.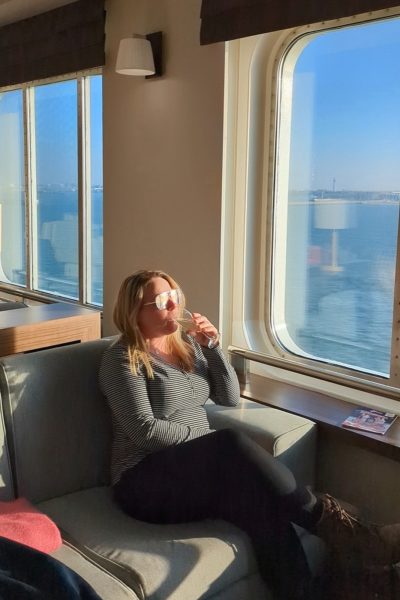 How much does it cost?
If you book in advance, you can upgrade to the Premium Lounge from €18pp each way.
What's Included?
A glass of prosecco
Hot and cold drinks
Snacks including pastries, biscuits, and macarons
Free WiFi
Large screen television
Charging points
Which DFDS Routes have a Premium Lounge?
The Premium Lounge is available on the Dover to Dunkirk and Dover to Calais routes with DFDS. Longer routes, such as Newcastle to Amsterdam, are served by larger "cruise ferries" which have different facilities and services.
From Dover to Calais the travel time is about 90 minutes, while Dover to Dunkirk is roughly 2 hours.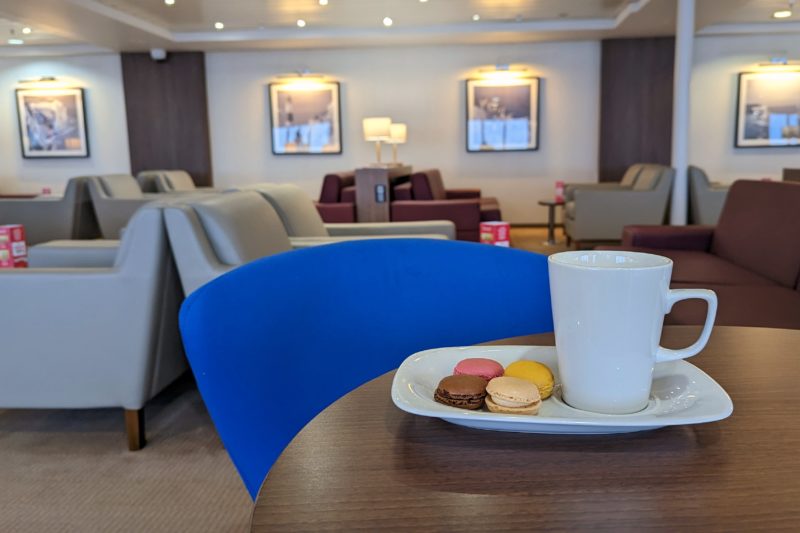 My Review of the DFDS Premium Lounge
I travelled with DFDS from Dover to Calais for a short break with my dad – checking out the Christmas markets and making the most of the duty-free shopping onboard to pick up my Christmas party drinks at bargain prices!
It was my first time travelling with DFDS, and I was really impressed with how smoothly everything went. We were lucky enough to have Priority Boarding, which is something that I highly recommend if you're travelling at a busy time – we were right at the front of the ferry, and first off when we arrived at Calais.
But even without Priority Boarding, the check-in and boarding process was incredibly quick and easy. And all the DFDS staff were super friendly and efficient.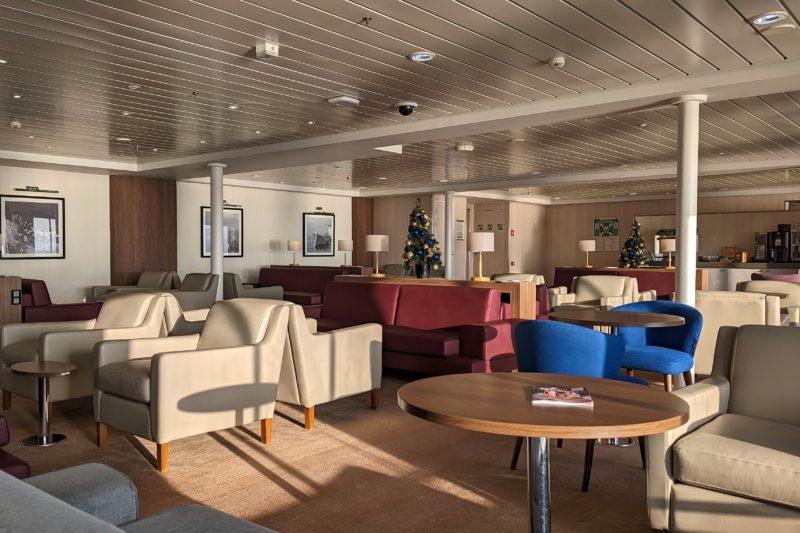 At check-in, we were given the access code for the Premium Lounge. Once on board, we headed straight up to check it out!
The code opens a door, then there's a set of stairs leading up to a separate section of deck. So the Lounge felt completely cut off from the rest of the ship, and was much quieter than the public areas on board.
The Facilities
I loved how peaceful the Premium Lounge was. Although it's a fairly big area, with seating for quite a lot of guests, there were only a handful of us in there when I travelled (on a December weekend). So it was lovely and quiet.
I also loved my welcome glass of prosecco, which I sipped whilst watching the ship sail away from Dover. It made the experience that little bit more special: perfect for a treat holiday!
When we sat down, the attendant offered us drinks, and brought my dad a cup of tea and a biscuit. But the snacks and drinks are also self-serve. It's quite a small area but there was a pretty decent selection, with coffee machines, teas, a few different fruit juices, and canned soft drinks.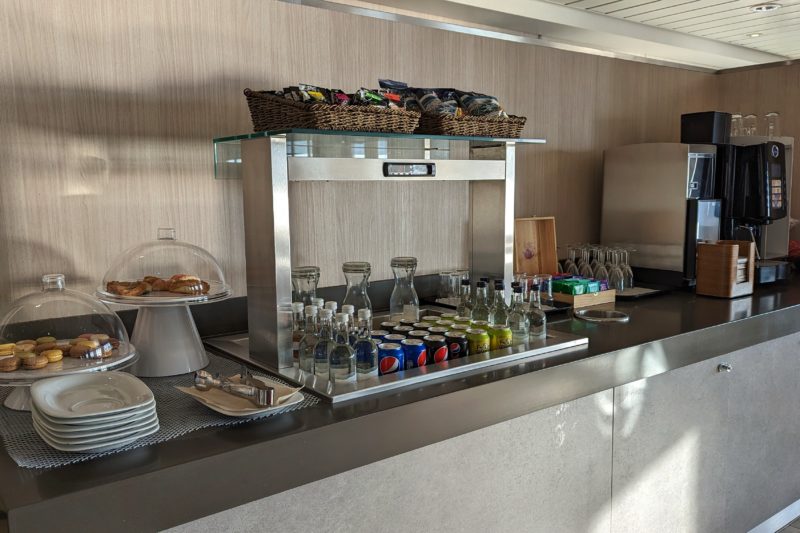 In terms of snacks, there were biscuits, a small selection of pastries, a fruit bowl, and a large plate of macarons. These last were my favourite – I ate way too many!
Another perk of the Premium Lounge is that it comes with its own toilets, which are usually quieter than the others on the ship! So you're less likely to need to queue.
I didn't need to use the plug sockets, but those are another really useful touch. I also didn't watch the TV, which was tuned into a sports channel (nor did any of the other guests). It was nice to have some background noise, but personally, I would prefer music.
For me, the biggest selling point of the lounge is its peaceful atmosphere and comfy chairs. It's definitely a more relaxing space than the busier public areas on the ship!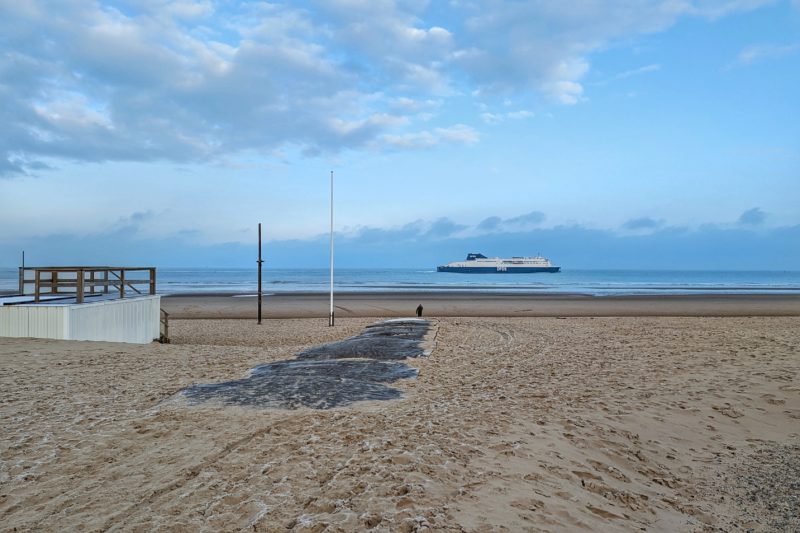 Conclusion: Is it Worth it?
Whenever I write a review for something I was gifted as a blogger, I ask myself "would I pay for this myself next time I book?". And when it comes to the DFDS Premium Lounge, the answer is definitely yes.
If you fancy a bit of extra comfort, some peace and quiet, and those free snacks and drinks, I think it's definitely worth upgrading to the Premium Lounge on your DFDS ferry crossing.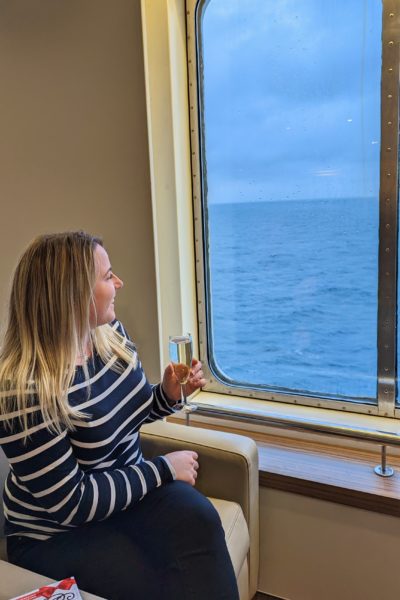 For families and budget travellers, it's perhaps not worth it. But for a special trip, a romantic getaway, and for business travellers who want to get a little work done on the crossing… I'd say it's worth considering the upgrade.
The rest of the ship is very nice. There's plenty of seating in the restaurant and snack bars, and of course, the onboard Duty-Free shop to keep you occupied! If you're travelling on a budget, you absolutely don't need to pay for the upgrade. After all, the crossing is usually under 2 hours, so it's not exactly a long trip.
BUT – the upgrade is only about £15 each way, so it's not a huge splurge for access to a more comfy and peaceful part of the ship! Plus you get free snacks and drinks for that price.
I really enjoyed my experience in the Premium Lounge and would absolutely pay for the upgrade again, especially if the trip was for a special occasion.
Read More
How to Plan a Duty Free Shopping Trip to France with DFDS
A Brits Guide to Shopping in France
Best Places to Visit in the North of France
Have you upgraded to the DFDS Premium Lounge? Leave a comment to share your experiences!