Some posts on this site contain affiliate links. If you book or buy something through these links, I earn a small commission (at no extra cost to you). Take a look at my privacy policy for more information.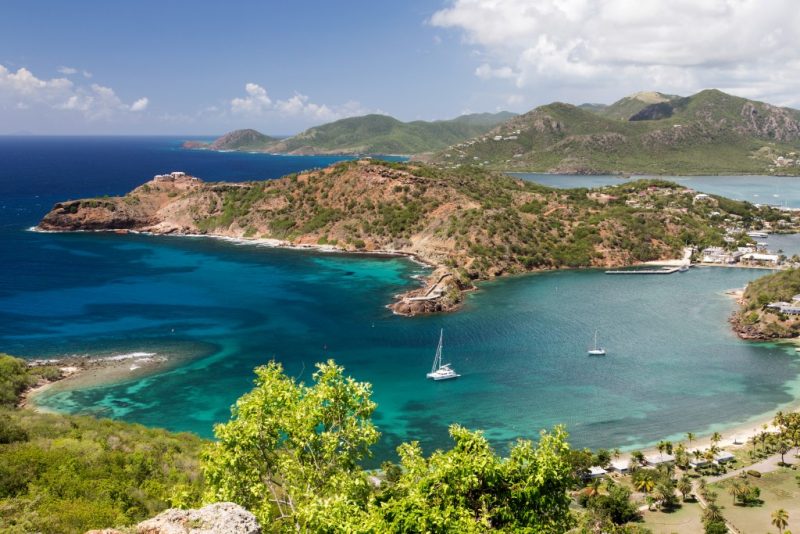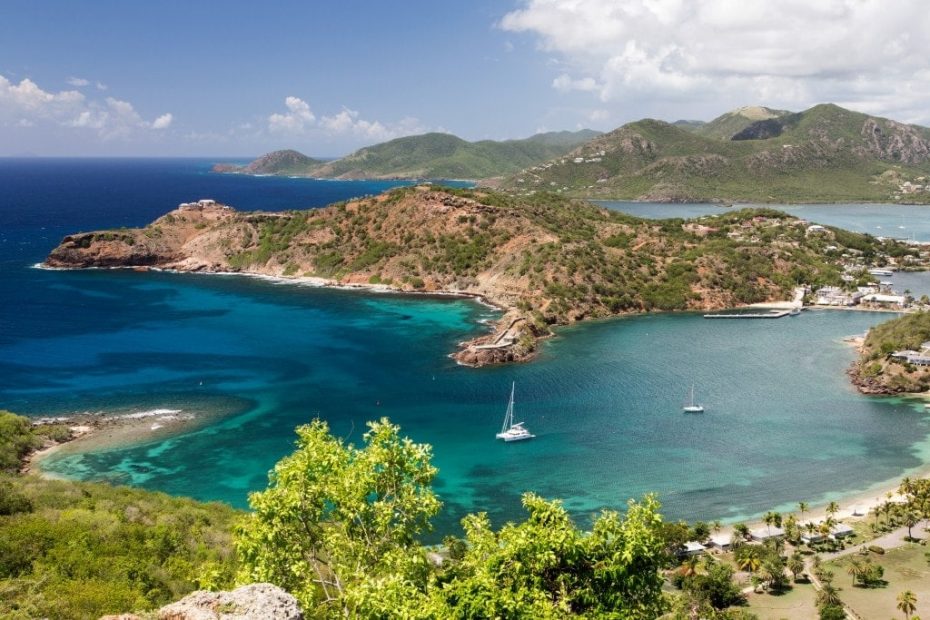 Welcome to my guide to the best things to do in Antigua. If you're looking for a Caribbean holiday with exactly the right mix of chill time, culture, and adventure, this guide has you covered! That's my dream travel style, so I think I have it nailed.
I've rounded up all the fun and fascinating things to do on the island, to keep you busy when you're not lazing by the pool with a cocktail. Use the contents below to skip ahead, or just browse through at your leisure.
Disclaimer – my trip to Antigua was for a Traverse blogging conference and was covered by the Antigua tourism board and Elite Island Resorts. All my words and opinions are completely my own.
So, Where is Antigua?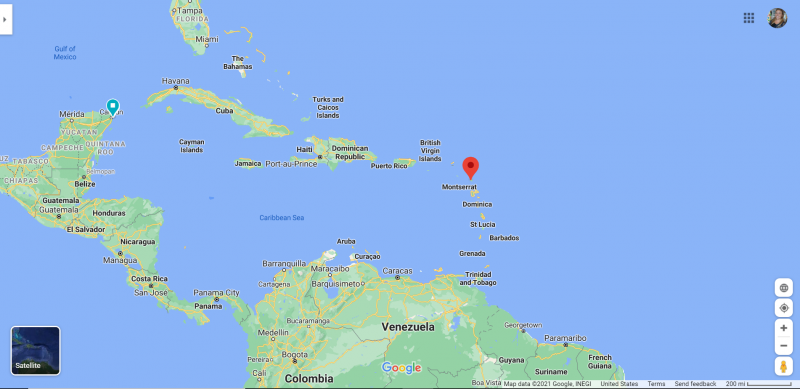 Antigua is a small island in the Caribbean region of the West Indies, lying between Venezuela and Puerto Rico. The country itself is Antigua and Barbuda, and is formed of two islands, but Antigua is the larger of the two and considered the "main" island. Fun fact – at 279sq km, Antigua is the 35th largest island in the Caribbean!
How to Get to Antigua
Both Virgin Atlantic and British Airways run several direct flights from the UK to Antigua every week. Getting there is super simple and only takes 8.5 hours. Plus Brits don't need a visa to visit Antigua – so it really is an easy trip!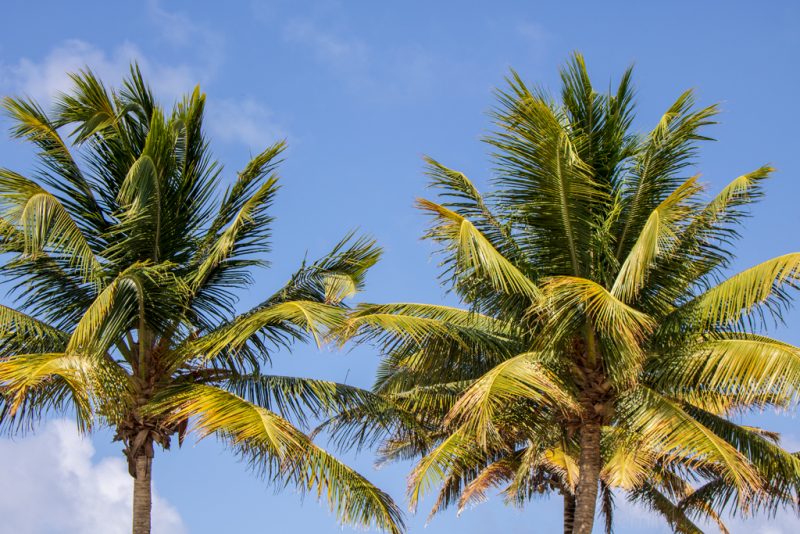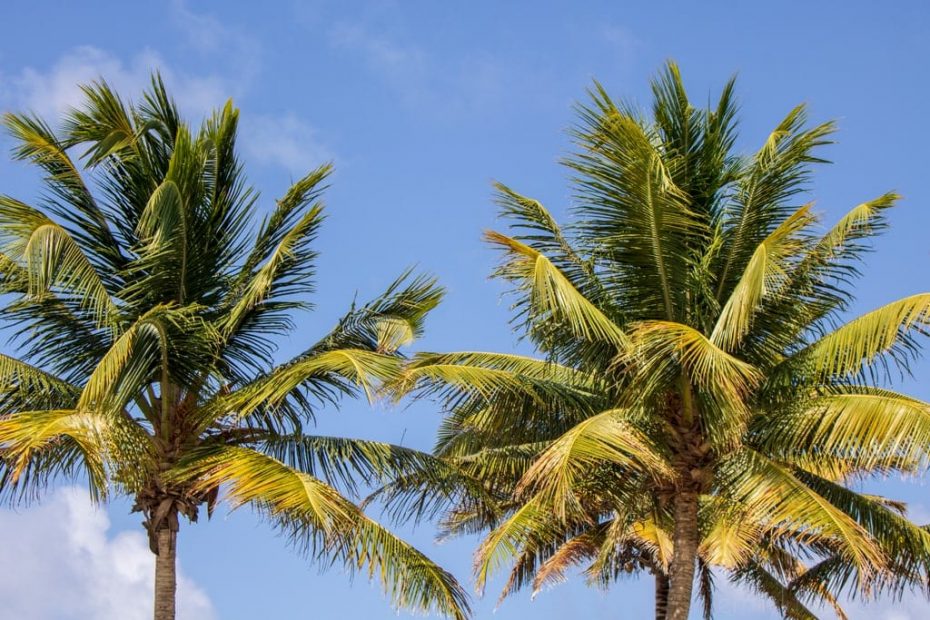 Super Quick History of Antigua
Antigua was "discovered" in 1493 by Christopher Columbus, and later became a British colony from 1632 until independence was granted in 1981. A lot of buildings still remain from the early days of British rule, including a dockyard built in the 1740s.
While the Brits were there, one of the biggest industries on the island was sugar. The history is a pretty dark one, full of tragedy and slavery, but it's important to remember. You can still spot traces of the sugar industry across Antigua.
In November 1981 Antigua was granted independence from the British, but it remains part of the commonwealth, and the Queen is still on the local currency!
12 Best Things to do in Antigua
1. Hit the Beaches!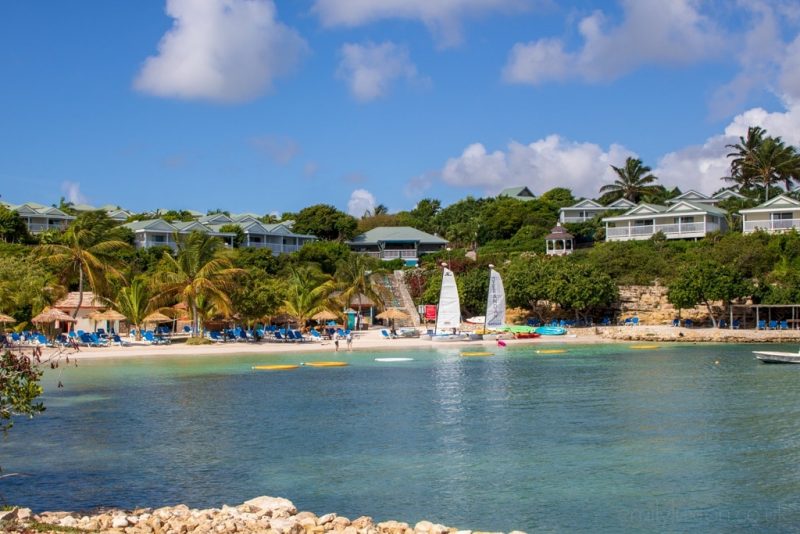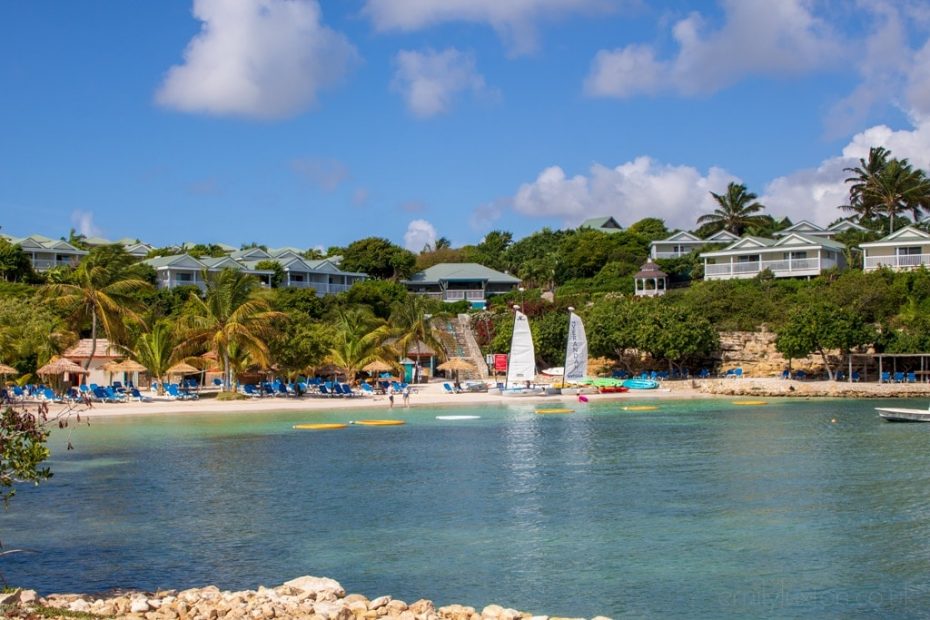 What else are you in the Caribbean for? One of the best things to do in Antigua is to simply relax on one of the many beaches. And there are MANY! The island likes to brag about how it has 365 beaches – one for every day of the year. That USP is becoming so well-worn it's almost cliche, but that doesn't make the coastline or the dreamy white-sand beaches any less spectacular!
2. Sunset Party at Shirley Heights
If you're looking for the best view in Antigua, head to Shirley Heights Lookout. Once a gun battery and military lookout, the colonial buildings have been reclaimed and restored to become a lively restaurant and bar. At 490ft the high point offers stunning views of the island, especially at sunset – and after dark when English Harbour below is all lit up.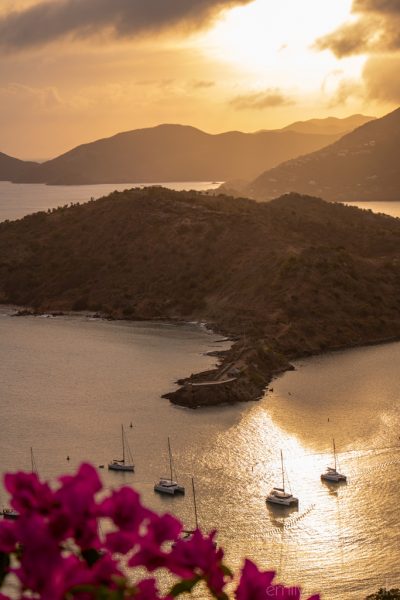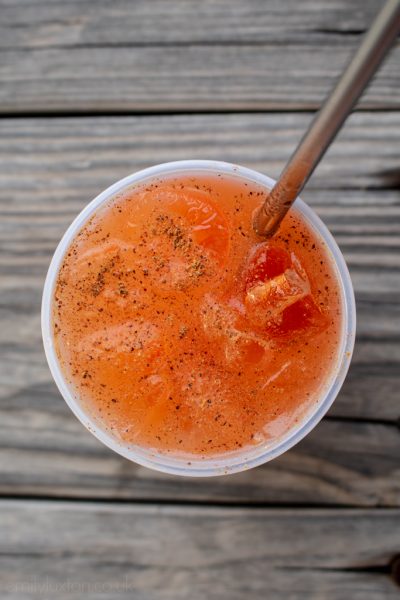 Every Sunday night, there's a sunset party at Shirley Heights Lookout. This is THE place to be from 4pm every week; with steel band music, barbecue food, rum punch, and – of course – epic sunset views. From 7pm onwards the music switches up, with various local bands and artists welcomed to the stage. A similar, but smaller, version now takes place on Thursdays at the Reggae Heights afternoon barbecue party. Both events are the perfect way to glimpse a bit of the Antiguan culture, sample the local rum, and get a dreamy sunset photo.
3. Learn to Sail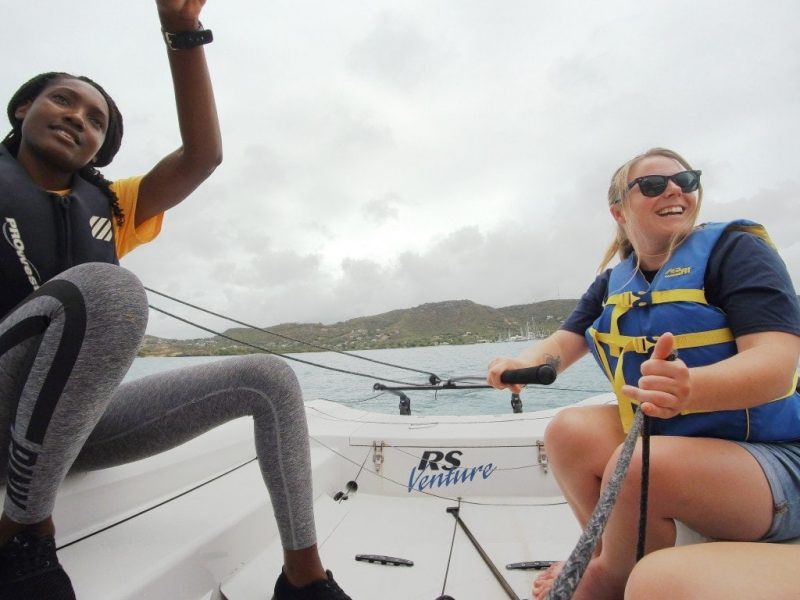 One of my favourite things to do in Antigua was learning to sail! We hit the water in a 4-person catamaran with National Sailing Academy Antigua, and learned a surprising amount in a few hours. With its calm harbours and Atlantic breezes, Antigua offers perfect conditions for beginner sailors – and under our guide's expert tutelage I felt like I picked things up pretty quickly. Or maybe I'm just a natural! Even if you're hopeless at sailing, it's a fun way to spend a morning, skimming over the turquoise waters of English Harbour with the wind in your hair.
Prices start from: $50 USD / EC130 for one person (approx 1.5 hours)
4. Take a Cooking Class
Learn all about Caribbean food with a cooking class in Antigua. You'll get a chance to meet new people, learn new skills, and delve right into the local food scene. As well as having a lot of fun! The recommended cooking classes below are from my chosen
5. Explore St Johns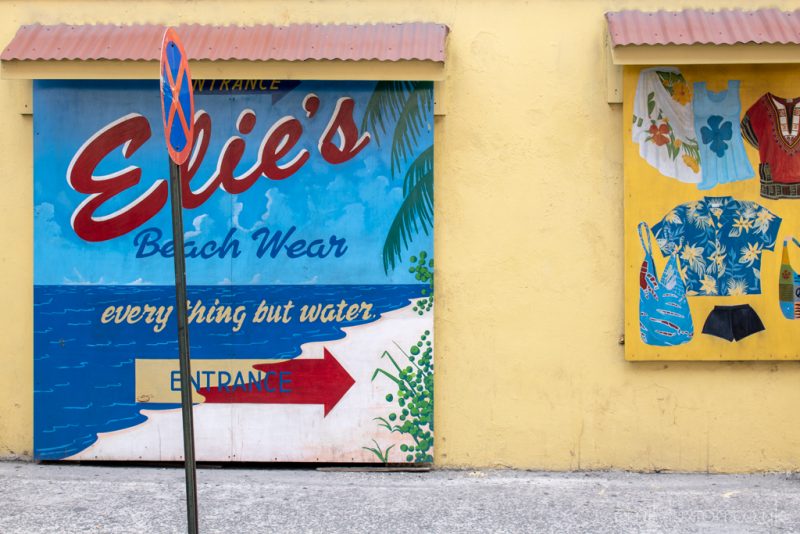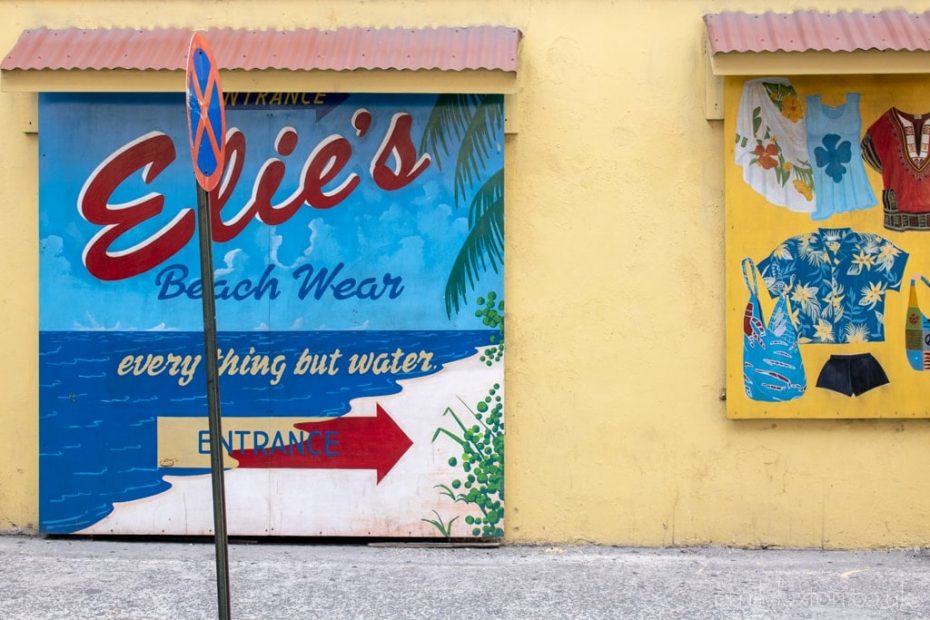 Antigua's capital, St Johns, is the largest town on the island and worth a visit if you want to see a bit more of the "real" side of the island. Down by the cruise ship pier, there's a colourful, Disneyland-esque area of colourful buildings, souvenir shops, and funky bars. Walk a little further afield and you'll find brightly painted clapboard houses and leafy residential streets, while the centre is a crowded mess of cars and modern buildings.
The Antigua and Barbuda Museum catalogues the island's history, so that's worth a look if you want to delve a little deeper. Above it all, the twin white towers of St John's Cathedral are one of the most attractive sights in the city. Built in 1845 to replace the original wooden church, which was twice destroyed by earthquakes in 1683 and 1745, the cathedral is currently under ongoing restoration but still cuts an impressive figure.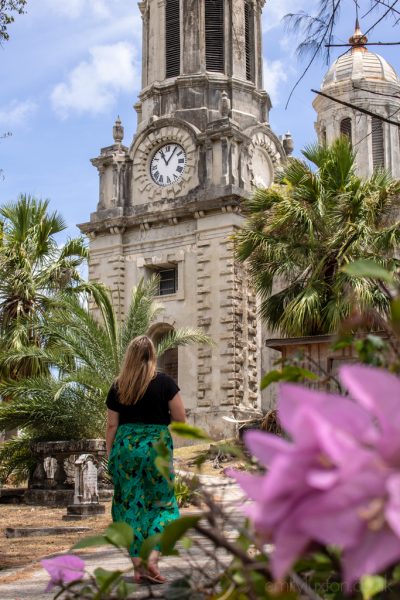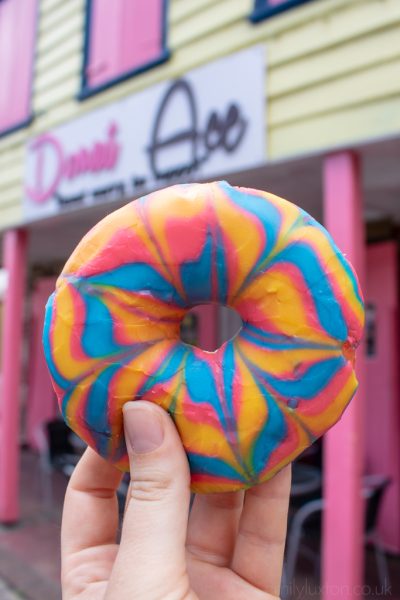 6. Scooter Snorkelling
Snorkelling is definitely one of the best things to do in Antigua. Sunken shipwrecks and colourful coral reefs surround the island, and there's a lot of exciting marine life to discover including rays and sea turtles.
On my recent trip, we tried a new adventure – scooter snorkelling! An aqua-scooter is a battery-powered hand-held motor that propels you along underwater. It's exactly as fun as it sounds, dragging you through the water much quicker than you could ever swim.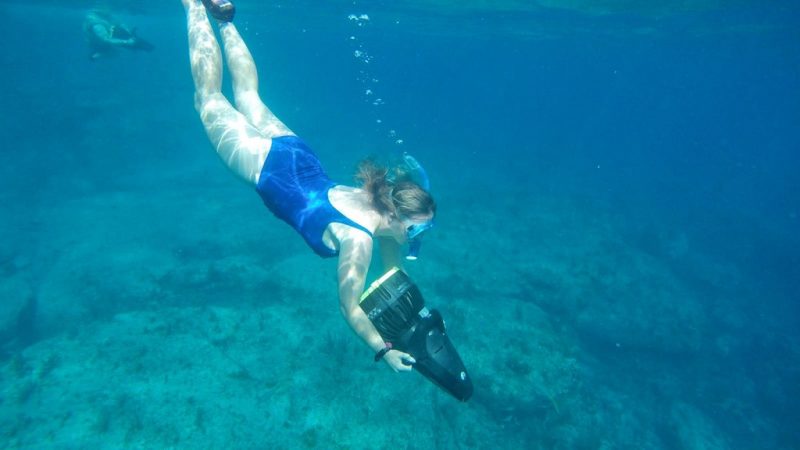 Not only does this mean you can get a lot further offshore without needing a boat to take you to the best reefs (we reached the "drop off" point about a mile from shore without expending any energy), but it also helps you dive down deeper to see what's at the bottom. You just have to be able to hold your breath! On our trip, we saw reefs teeming with colourful fish, several huge sea turtles (and one baby one), AND I spotted an enormous eagle ray – with a tail longer than me!
Scooter snorkels are also a great option for older or less able-bodied people who want to snorkel but aren't able to swim as well as others. With an aqua-scooter, snorkelling becomes a lot more accessible!
Prices start from: $80 USD per person.
7. Nelson's Dockyard and Seafood Fridays
Antigua is still dotted with buildings left over from the early days of British colonialism. One of the most iconic is Nelson's Dockyard. It was built in the 1740s and named after Admiral Horatio Nelson, who lived there from 1784 through 1787.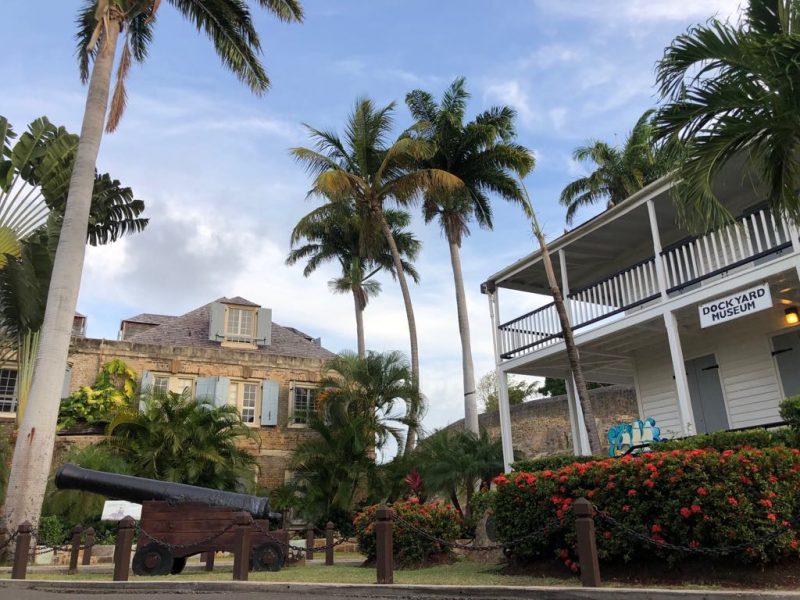 This is a seriously beautiful area, full of historic buildings, with canons dotted between the palm trees and a distinctive ambience. It felt like I was wandering through the set of Pirates of the Caribbean! There's a museum if you want to delve a little deeper into the history, or some lovely bars and restaurants if you'd rather just enjoy the beautifully restored buildings.
Don't miss Seafood Fridays when you visit! Every Friday from 6pm, a huge Caribbean fish fry takes place on the lawn outside the historic Copper & Lumber Store Historic Inn. There's plenty of tasty local flavours to try, and a great atmosphere – perfect if you want to get a taste of Antiguan culture in a beautiful setting!
8. Hit the Water
You absolutely have to make the most of Antigua's gorgeous emerald seas while you're there. But what if you're like me, and get bored of lying on the beach after about 20 minutes?! Thankfully there are loads of ways to make the most of the water! Rent a SUP board or kayak and get out there! At Verandah Resort, where I stayed, both were free to rent for guests – and I'm sure other resorts have equipment that you can rent too. If not, head to the National Sailing Academy in English Harbour, as they rent SUP and kayaks starting at $20 per session.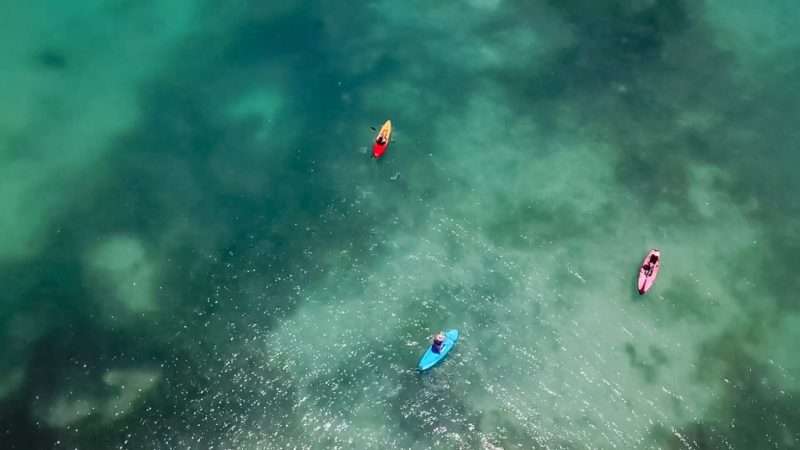 9. Devil's Bridge
The eerily named Devil's Bridge is a rocky arch on a spit of land on Antigua's Atlantic Coast. Unlike the sheltered bays and coves where you'll find the popular beaches, the sea here is pretty wild and rough. Which means some pretty epic splashes and sprays, as the waves rush beneath the "bridge" to smash against the rocky cliffs.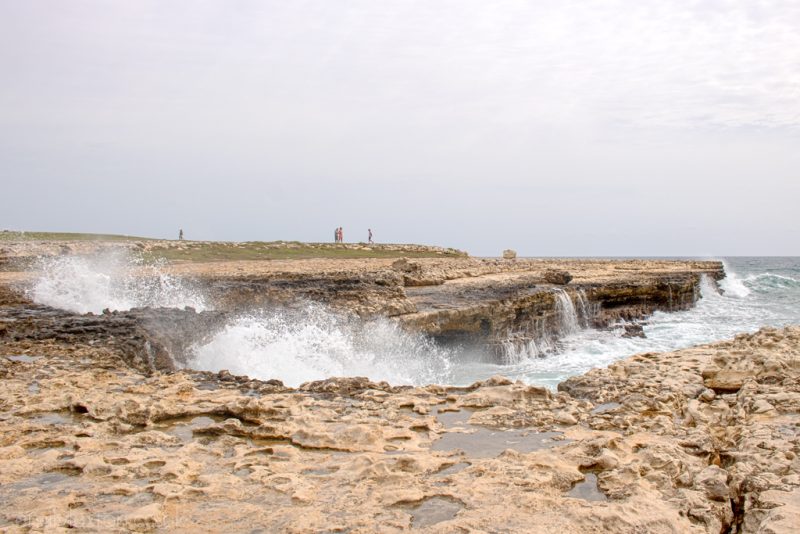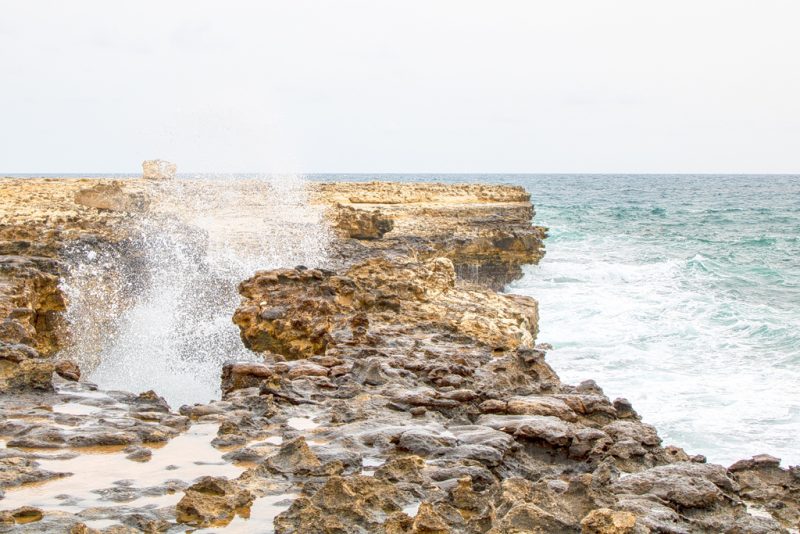 As well as being a pretty amazing natural phenomenon, Devil's Bridge also has a fairly sobering history. According to local legend, slaves would steal away to this spot to commit suicide by leaping from the top of the bridge. Although there's no historical evidence to support these stories, they inspired the spot's diabolical name.
10. Betty's Hope
Although slavery was abolished 1834, the sugar trade remained Antigua's main industry until the 1960s. Most slaves had no alternative but to remain on the plantations for scant wages. There are still several stark reminders of the industry across the island, including about 112 sugar mill towers. If you want to learn more, you can visit Betty's Hope, which is one of the best things to do in Antigua for anyone who wants to go a little deeper into the history and culture.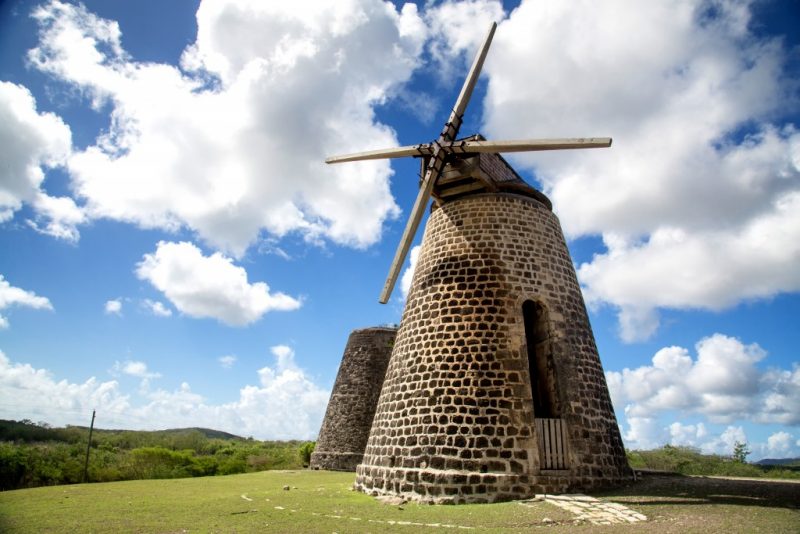 Betty's Hope was one of the earliest sugar plantations in Antigua, dating from 1651. Visitors can tour the plantation, visit a restored sugar mill tower, and discover how the sugar industry shaped Antiguan history over the years.
11. Take a Boat to Barbuda
Antigua's small neighbouring island of Barbuda looks perfect for a day trip, or a couple of days getting away from it all. To get there, you can take the Barbuda Express ferry ($85 USD for a round trip). Both Antigua and Barbuda were hit pretty hard by hurricane Irma in 2017, and Barbuda has been struggling to recover – so the island will very much welcome your tourism.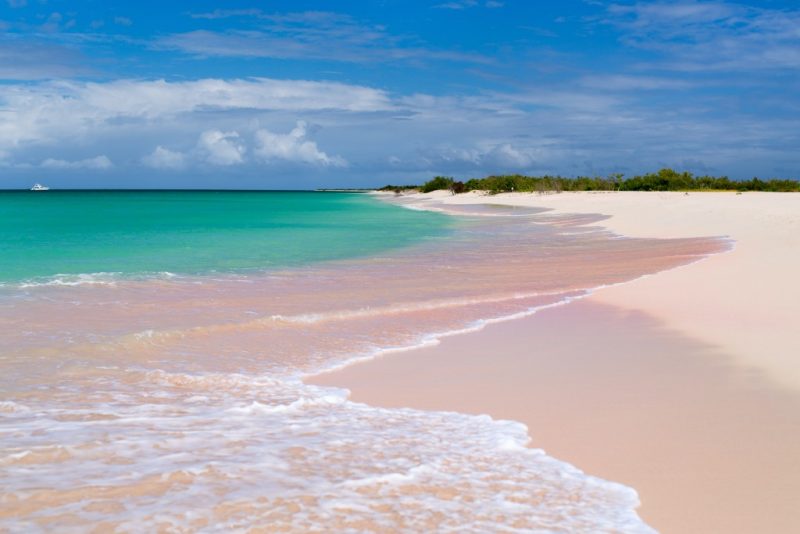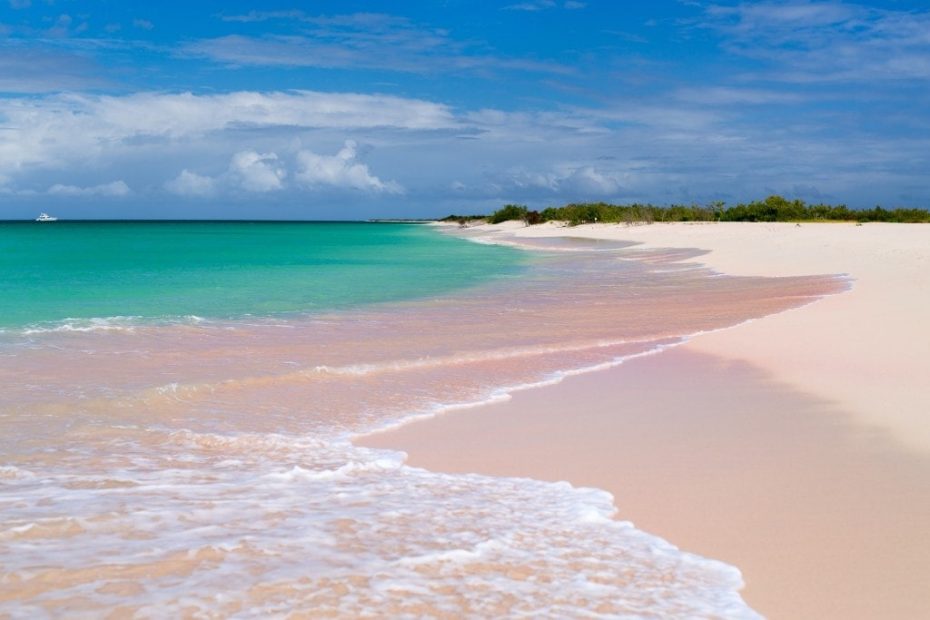 Although less developed than Antigua, Barbuda boasts some incredible beaches – including a magical pink sand beach – and tons of wildlife. The island is home to the largest colony of frigate birds in the western hemisphere, as well as some 170 other bird species. So this is a must for any birdwatchers out there!
12. Sunset Party Cruise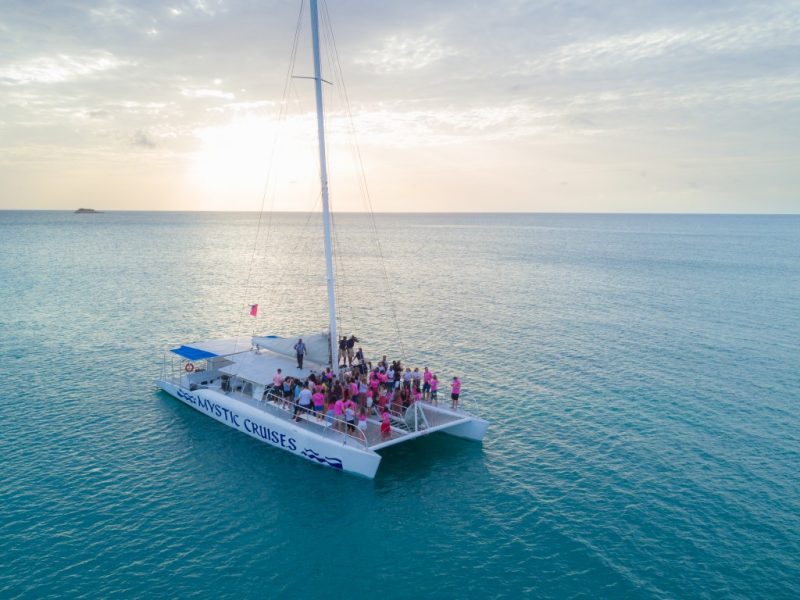 There's nothing quite like a sunset at sea. Especially if you have a rum punch in your hand and some cheesy tunes blasting from the sound system! Hit the waters with Mystic Cruises for a sunset party cruise, and say goodbye to a glorious Antigua day in style! We did this on our last night and it was one of my favourite things to do in Antigua. The rum was flowing, and we all had so much fun skimming over the waves until sunset.
Prices from: $85 USD Per Person.
Best Time to Visit Antigua
The best time to visit Antigua is generally considered to be from January to April. However, the island enjoys a warm climate all year round and there's not much seasonal variation because it's so close to the equator. This means that there's not really a bad time to visit Antigua!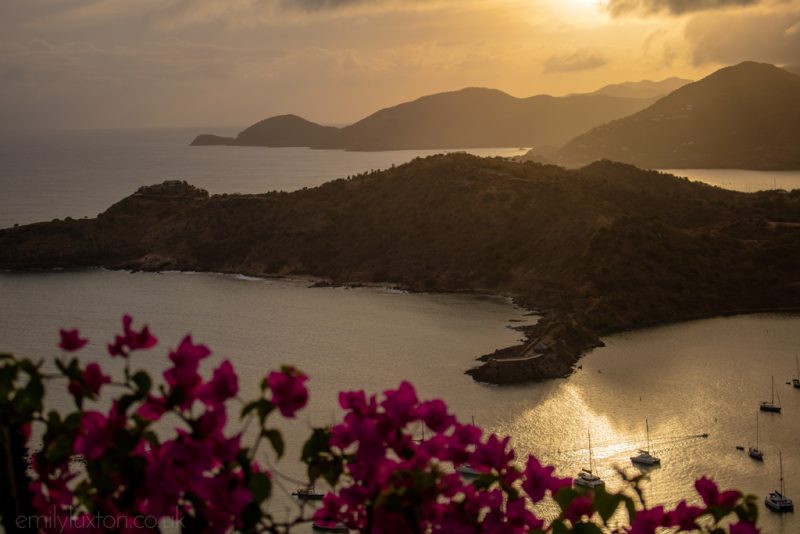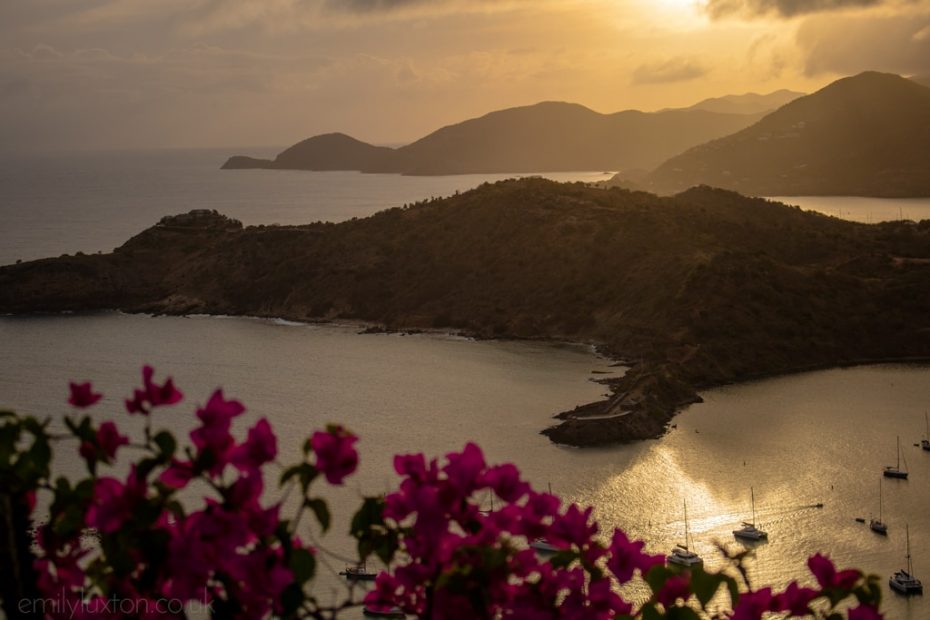 Hurricane season runs from July to November, so summer months might be best avoided. Although it's worth noting that the risk of hurricanes is actually very low. May to November is the Antigua's offseason, so prices are lower and there's more availability at resorts, but there's a slightly higher chance of rain. I went in May and we mostly had great weather! There were a couple of crazy rain showers (fast, furious, and over very quickly), and some grey sky days, but it was always warm.
Where to Stay in Antigua
Verandah Beach Resort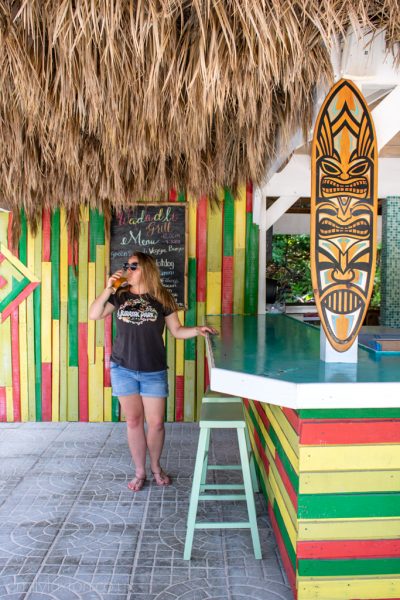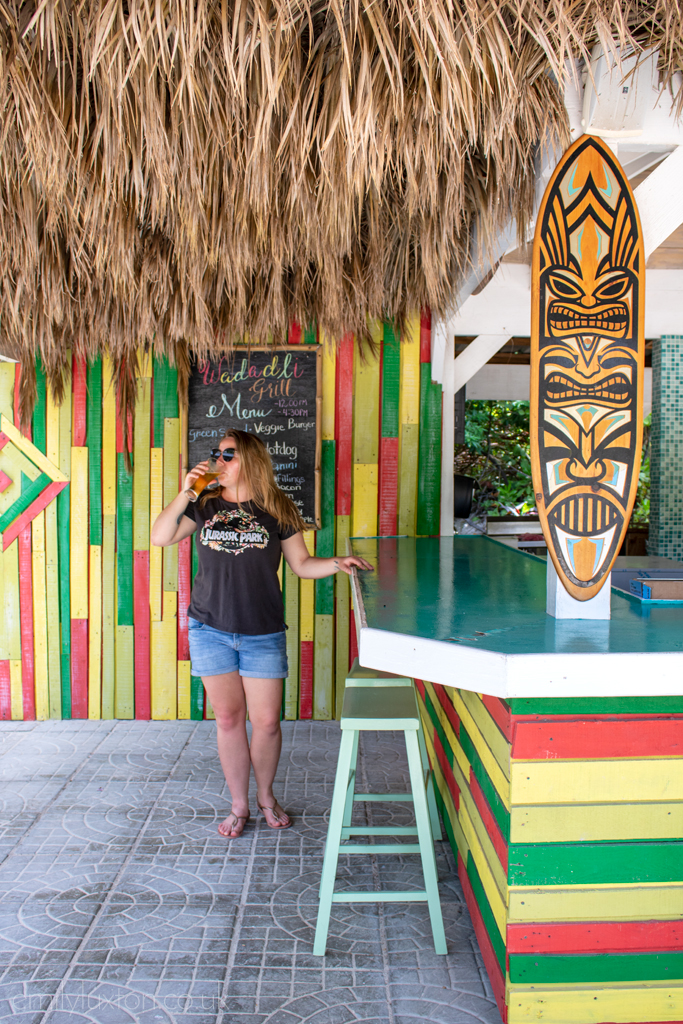 During my Antigua trip, I stayed at Verandah Beach Resort and absolutely loved it. I'm not normally a resort type of gal, but I was in full holiday mode on this trip.
And Verandah was the perfect setting for that. My villa was fab, with amazing ocean views from the balcony. It was also huge! The all-inclusive resort itself is huge, too; you need to catch a golf buggy from reception to the rooms if you don't fancy a 20-minute walk.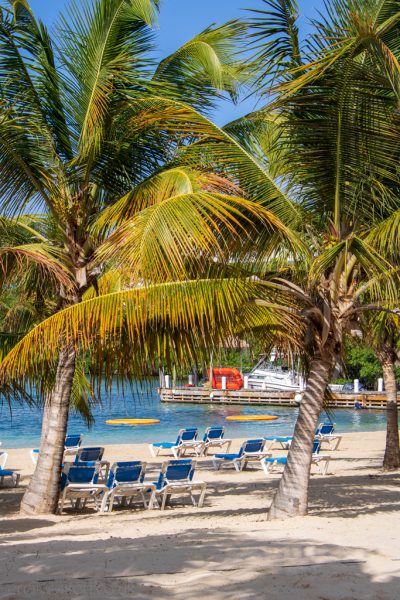 There are two pools, five restaurants and beach grills, three bars, a mini-golf course, a games room, and free watersports on the beach including SUP, kayaks, and catamaran. In short, there's so much to keep you busy that you'd never need to leave the resort! Although I recommend you do because Antigua itself has plenty to offer.
Hammock Cove Resort and Spa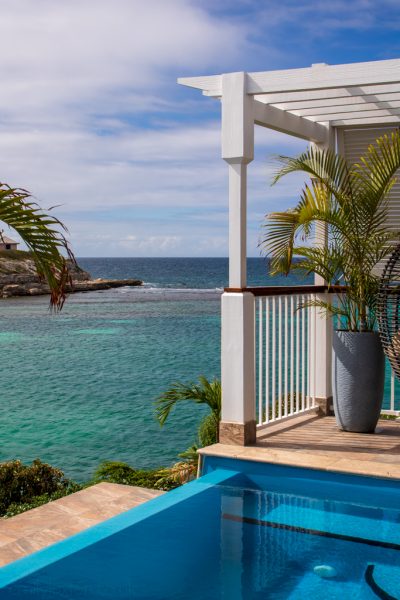 If you want all-out luxury, consider the new Hammock Cove Resort and Spa. It opened in December 2019, but we had a sneak peek during my trip and I can tell you – this place looks amazing!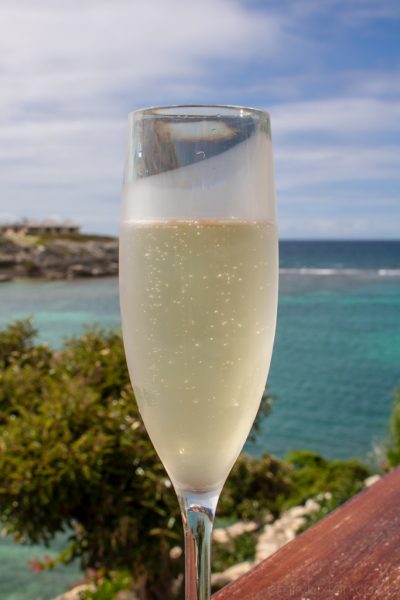 The enormous villas with feature side-by-side rainforest showers in the bathroom, massive double beds, and private infinity pools overlooking the ocean – so the setting is PERFECT for romance. Better still, it's an adults-only resort! It looks ideal for honeymoons and romantic getaways, but with just 42 villas this is a super exclusive resort. So you'd better get booking quick!
More on the Caribbean
Fun Foodie Things to do in St Lucia
Best Things to do in Puerto Rico
Fun & Unique Things to do in Aruba
---
So, that's my guide to the top things to do in Antigua Caribbean, as well as some travel tips.
Is there anything I've missed from the list? Scroll down to leave a comment with your own tips, because you could help a fellow traveller out!
Pin this Post