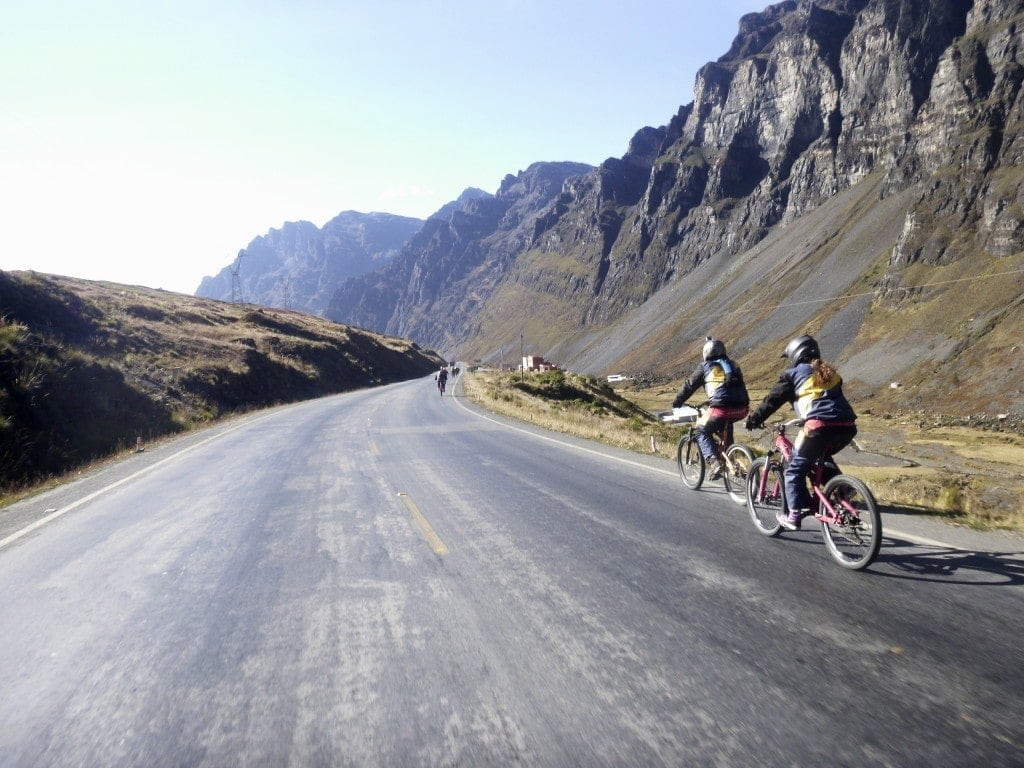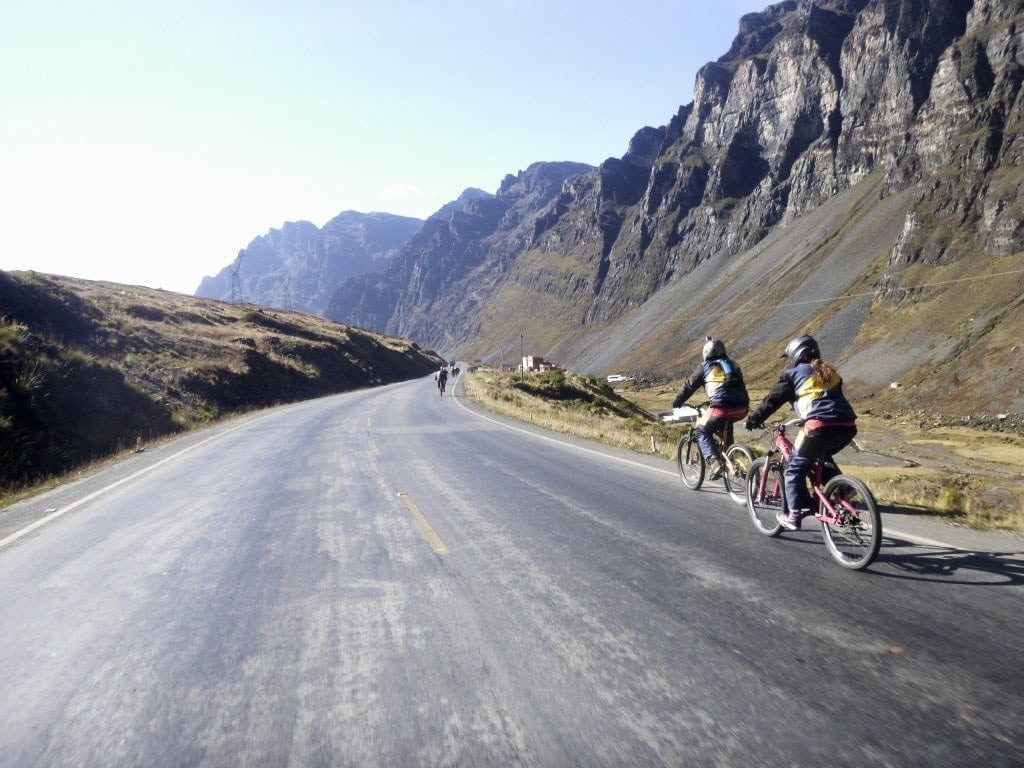 I've finally gotten around to sorting through the photos that our tour group, Altitude, sent me after we biked Death Road with them in La Paz, Bolivia. It was a pretty bright day so most of them were a tiny bit over-exposed, but I've given them a tweak to bring out as much detail as possible.
Please check out my post about the Death Road experience, if you haven't already, to see why it was both a wonderful and horrendous experience for me. I was terrified, I acted like a baby, I sulked in the minibus, and finally I got back on the bike… and had a brilliant time!
Death Road is a very dangerous road up in the mountains outside La Paz, and is essentially a dirt track clinging to the side of the cliffs hundreds of feet above a valley. Although a newer, alternative route has been built in recent years, the North Yungas Road or El Calle del Muerte (Death Road) is still used quite frequently. Some estimates place the death toll at 200-300 per year; but in spite of that cycling Death Road has become a pretty major tourist activity in Bolivia. Here are some of the best photos from my experience…
Want to know more about travelling in Bolivia? Check out the Bolivia section on my sister site, Backpack South America – and get in touch if you have a question.