Some posts on this site contain affiliate links. If you book or buy something through these links, I earn a small commission (at no extra cost to you). Take a look at my privacy policy for more information.
From Salta, we wound our way southwards to Mendoza, a city tucked between hills and surrounded by a huge, flat wine region of neatly lined grapevines on dusty soil. A pretty, modern city with wide tree-lined avenues at the centre, neat European architecture, filled with orange and yellow leaves marking the transition into winter. The weather was mild, chilly air but a warm sun, the perfect place to spend a few days unwinding.
We did, of course, what everyone comes to Mendoza to do and drank plenty of wine, renting bikes to cycle between vineyards for tastings. We also ate plenty of steak, which is fantastic across Argentina. Twice we visited the same restaurant, Onda Libre, an all you can eat buffet with a huge, circular barbecue serving loads of different meats. No one was brave enough to try intestines, chinchulini, a national delicacy, but we did pile our plates with delicious steak, beef and pork ribs, chorizo, and chicken, along with the buffet dishes of potatoes, pasta, stews, bolognese, and a big salad bar. All topped off with a huge selection of desserts, like chocolate flan and lemon pie.
During the six days, we didn't do too much in Mendoza as it's not a particularly exciting city, but there were some highlights. The central plaza, a big green space with benches, trees, and fountains, was a perfect spot for sitting in the sun and chatting. We also spent a day exploring Parque San Martin, an enormous nature reserve where we walked around the big lake and stopped in a waterside cafe for lunch.
My favourite stops were the Aquario Municipal and the Serpentario near Parque Ohiggins. Although small, the aquarium had plenty to see, mostly freshwater fish native to South America; glittering piranhas, twisting eels, sulky catfish. We watched the tortoises for ages, catching something I've never seen before; a long, slow-motion fight between two tortoises. One had the other's head clamped in it's mouth and wouldn't let go, with the other struggling desperately for a good twenty. Eventually, he got free, and skulked away, with no apparent winner of the fight. Afterwards, the tortoise that had been munching his enemy's head hid his own inside his shell in shame, while one of the spectators of the fight waited outside looking for all the world like he was mocking him!
Across the road, in the dark serpentarium, dozens of glass tanks held coiled snakes which eyed us suspiciously as we passed. Huge pythons, anacondas, colourful vipers, rattle snakes, dead-still lizards, and three disgusting, huge, hairy spiders. Some snakes were in motion, working their way up the glass, others lay still, some next to long, unbroken skins like crinkled plastic wrappers. Thankfully, the spiders never moved and I could kid myself they weren't real – strangely snakes don't scare me at all (in fact I'd love one as a pet), but even behind glass big spiders will make my skin crawl.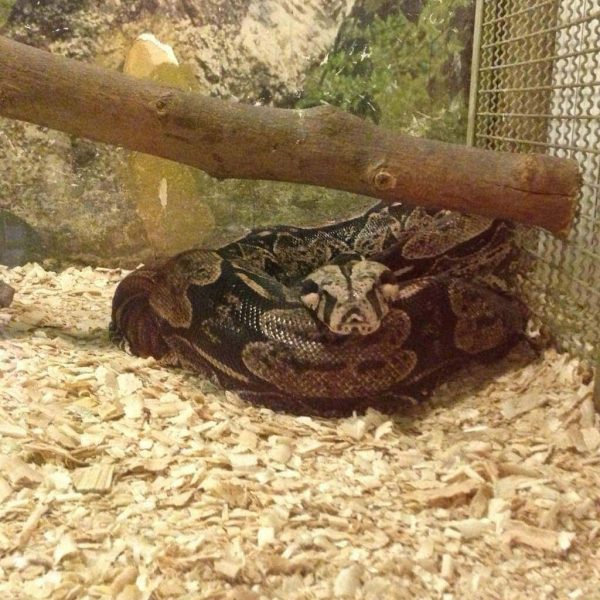 Through our hostel, we organised a trek up Cerro Alto, tall hill, a steep climb up a winding road that laced around the hill. The walk was tough but fun, although the wind that early in the morning was pretty cold, and our reward was the view from the top, where we could see the whole of Mendoza resting between gentle green hills. (FYI – this is a super simple hike with a really obvious track, so as it turns out there was no need for a guide. I recommend visiting via public transport without a tour).
Although not an action packed few days, Mendoza was enjoyably sleepy, indulgent and restful. The modernity felt like luxury after the rest of South America, but also seemed somehow boring, less adventurous. But, just like Sucre in Bolivia, Mendoza was a pleasant place to stop and relax en route through Argentina.