Some posts on this site contain affiliate links. If you book or buy something through these links, I earn a small commission (at no extra cost to you). Take a look at my privacy policy for more information.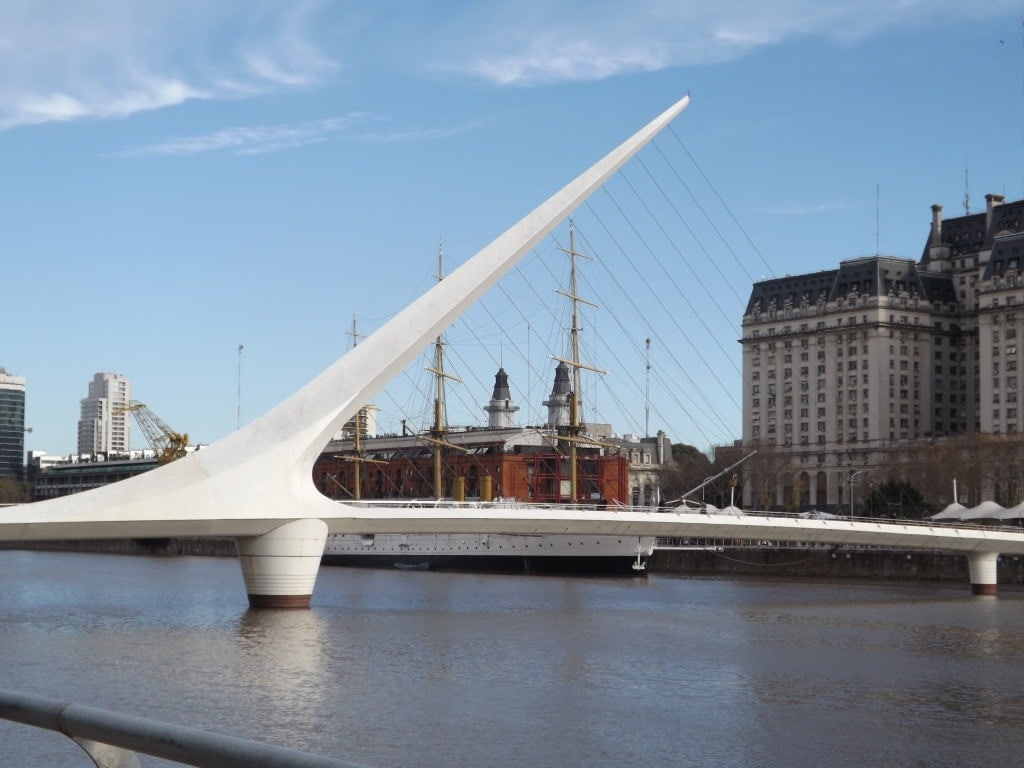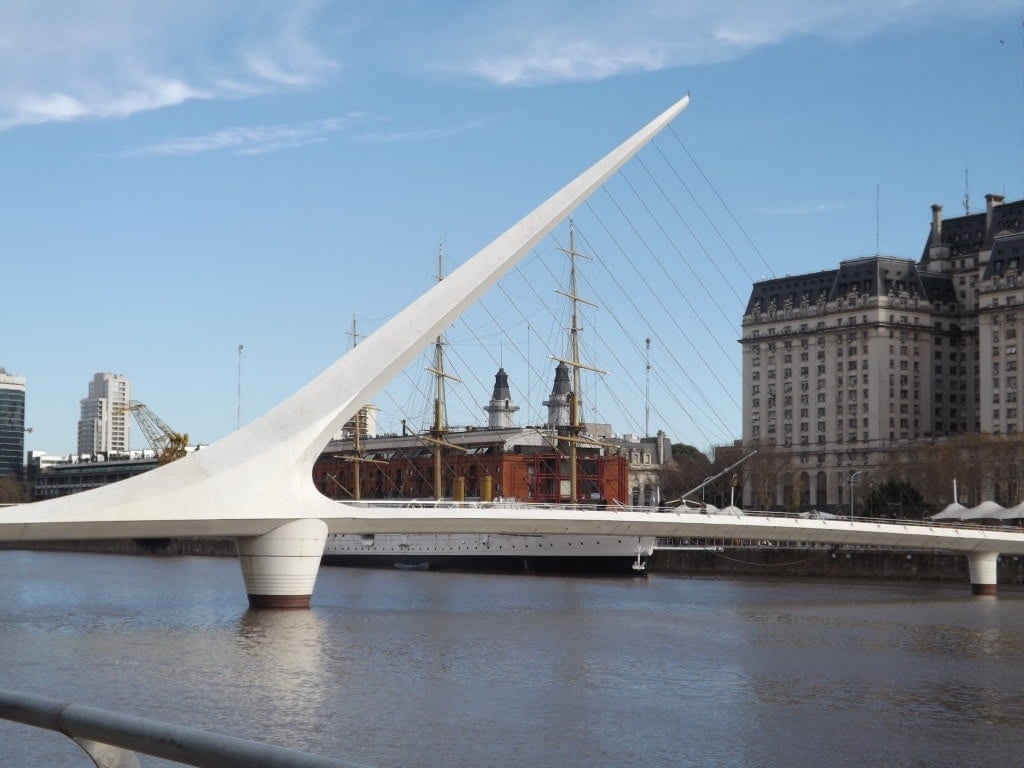 This is just a short round-up post for Buenos Aires, since I've already published reviews of most of the things we did there. We arrived on a rainy Tuesday and spent the first two days trying to enjoy the city in spite of dark skies, thunderstorms, and ceaseless rain. The first day, exhausted from a sixteen hour bus ride from Mendoza, we barely did anything: after a late lunch of steak at a nearby restaurant we lazed in our hostel lounge and played chess.
The second day, we walked into the centre and got caught in the hopelessly bucketing rain, so heavy that we were instantly soaked, then made our way to the Recoleta district in search of a mall to dry off and hunt for clothes. It's a much fancier district than I'd imagined, made up of enormous hotels and glossy apartment buildings with doormen, so the prices at the Recoleta Village mall were a bit above our backpacker budget.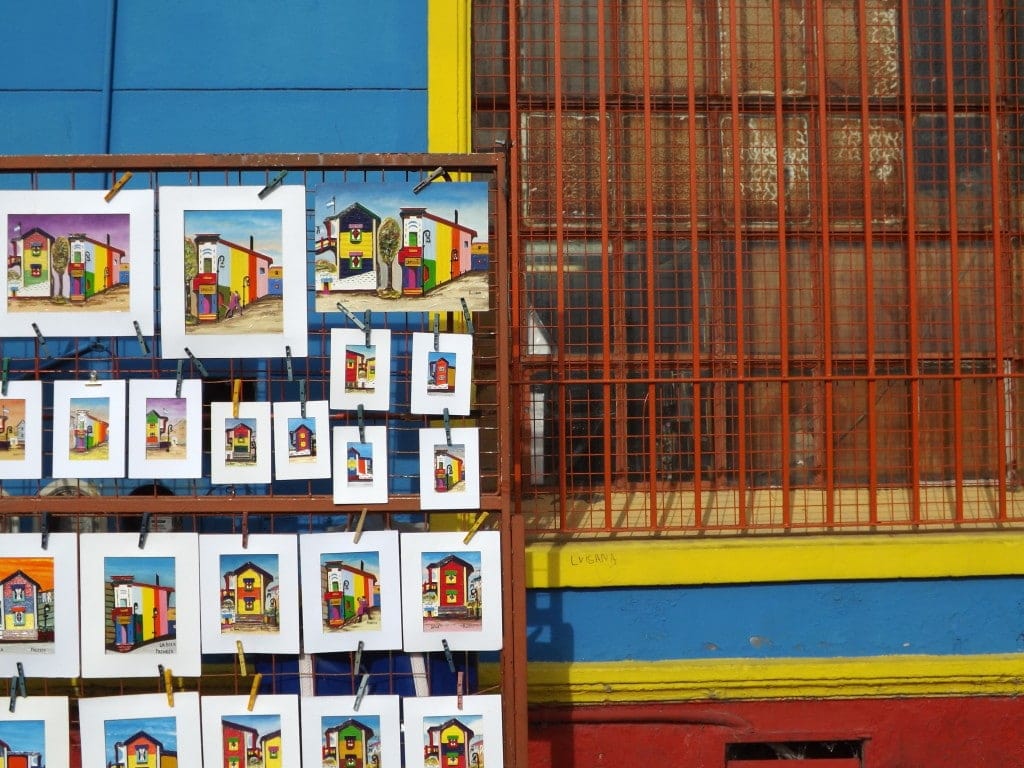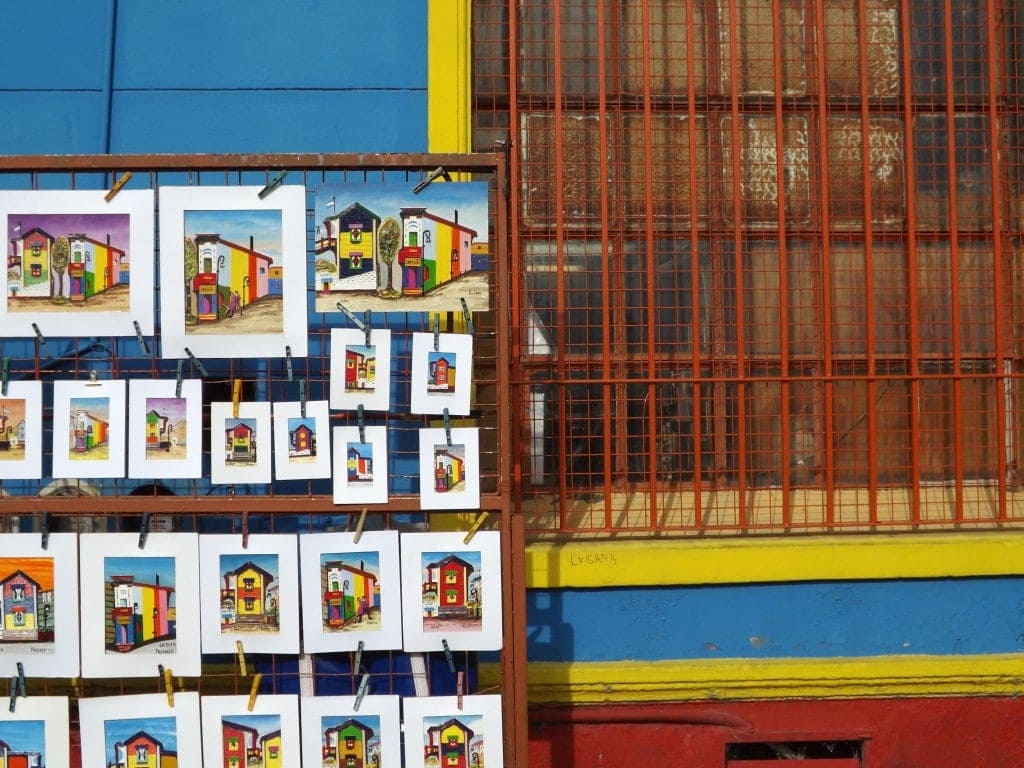 Instead, we sheltered in the free Fine Arts Museum (Museo des Bellas Artes), where we wandered through an impressive collection of antique European art. It's known as one of the best things to do in Buenos Aires, but was probably a bit wasted on me! Not being art lovers I can't say that we took it particularly seriously.
From the museum, we headed to Alvear Palace Hotel for afternoon tea, an elaborately fancy affair which was completely surreal compared with the backpacker lifestyle we've been used to! The tea was huge, so filling that we didn't need any dinner that night, and again we lounged in the hostel listening to the rain and thunder outside.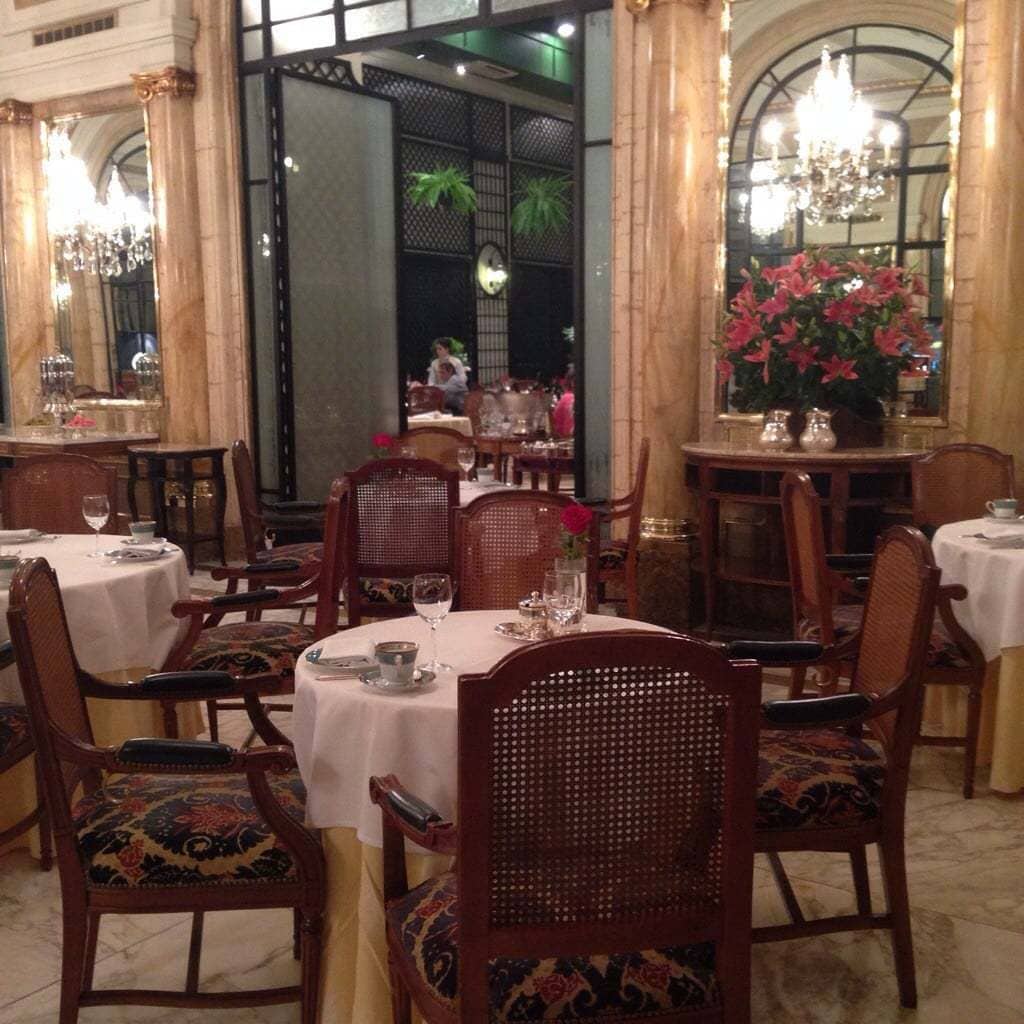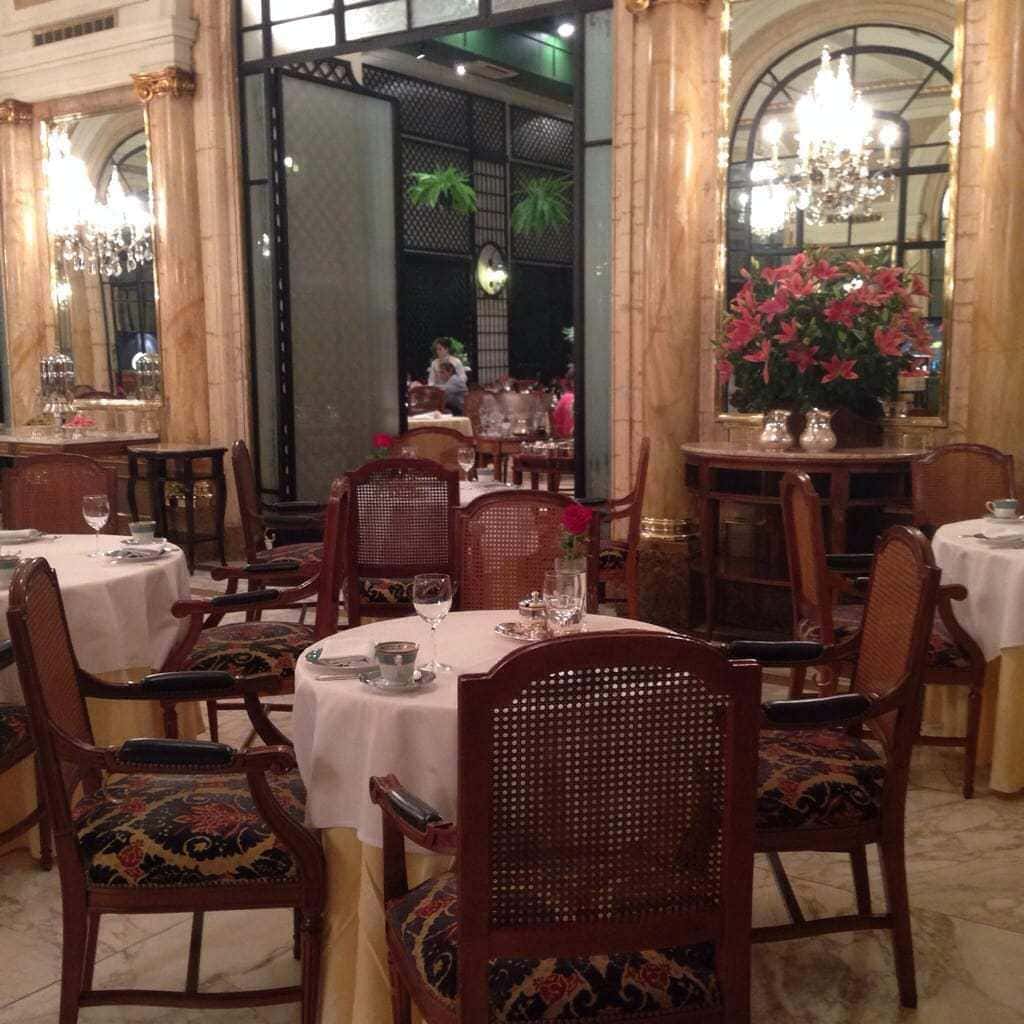 Finally, on the third day, the sun came out, and we headed outside into the crisp Autumnal sunshine for a full day bike tour of the city with Biking Buenos Aires. You can read my review of that one here.
It was a fantastic day, cycling through all the central highlights of what, in the sun, is a beautiful city, although the real highlight was lunch; huge, hot pork sandwiches called bondiola, eaten in the bright sun on the boardwalk alongside the nature reserve in Puerto Madero.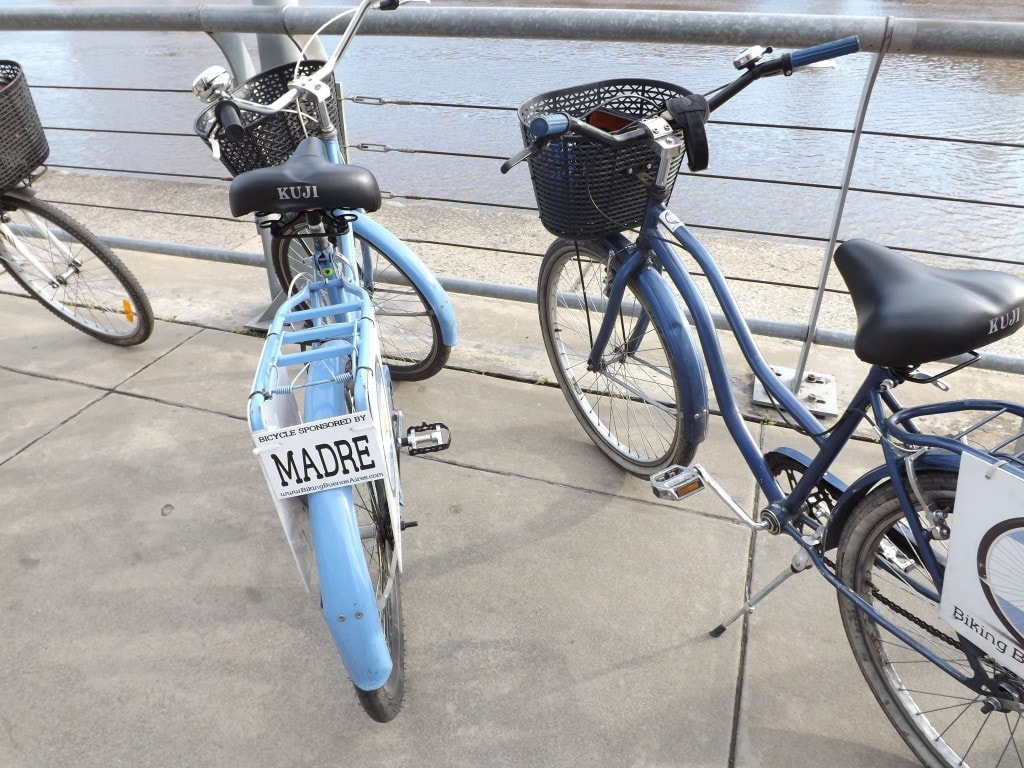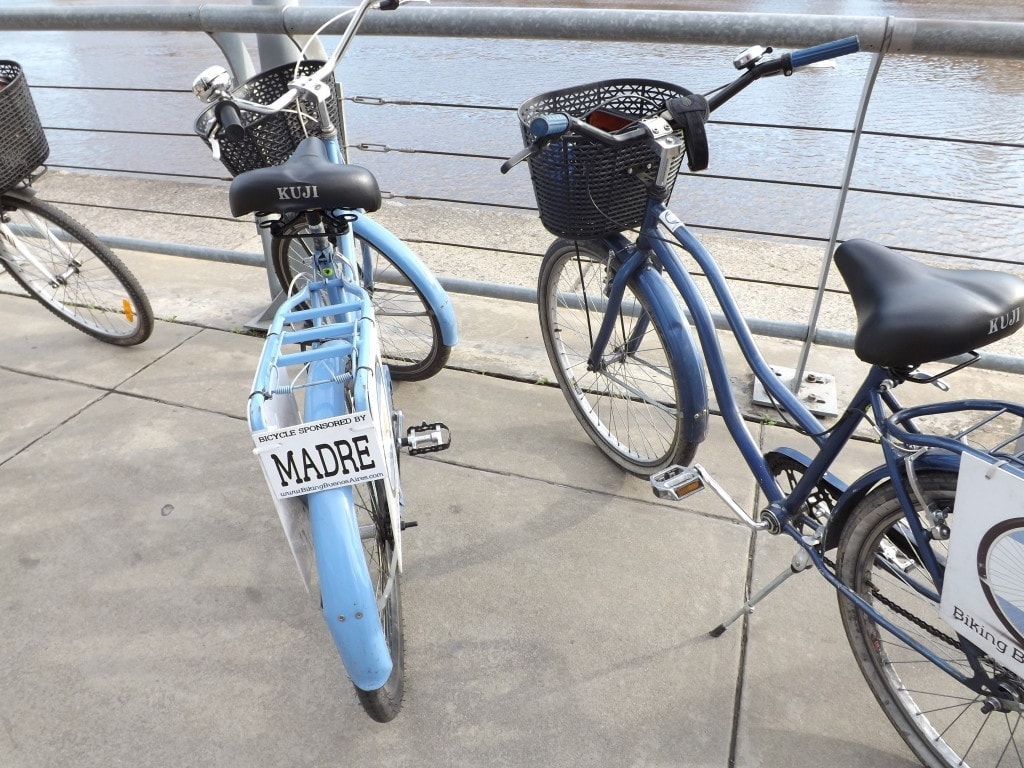 That night, we treated ourselves to a fancy six course dining experience at Japanese-Italian fusion restaurant Io Sono Shukuhin (review still to come). Six delicious courses, with plates like salmon teryiaki on penne pasta or chicken satay skewers, each one partnered with an Argentine wine; it was one of the best meals of the trip, and we left feeling very full and also just a little tipsy.
The perfect weather held out for the rest of our stay, so we were able to revisit the Parilla on the boardwalk in Puerto Madero and grab another greasy but delicious bondiola for lunch! We spent the afternoon shopping on Calle Florida, the city's main high street, and returned to the hostel exhausted but with a much-needed new shirt for Sam. That night we headed for one of Buenos Aires' main attractions, a tango show with a delicious three course dinner at We Are Tango!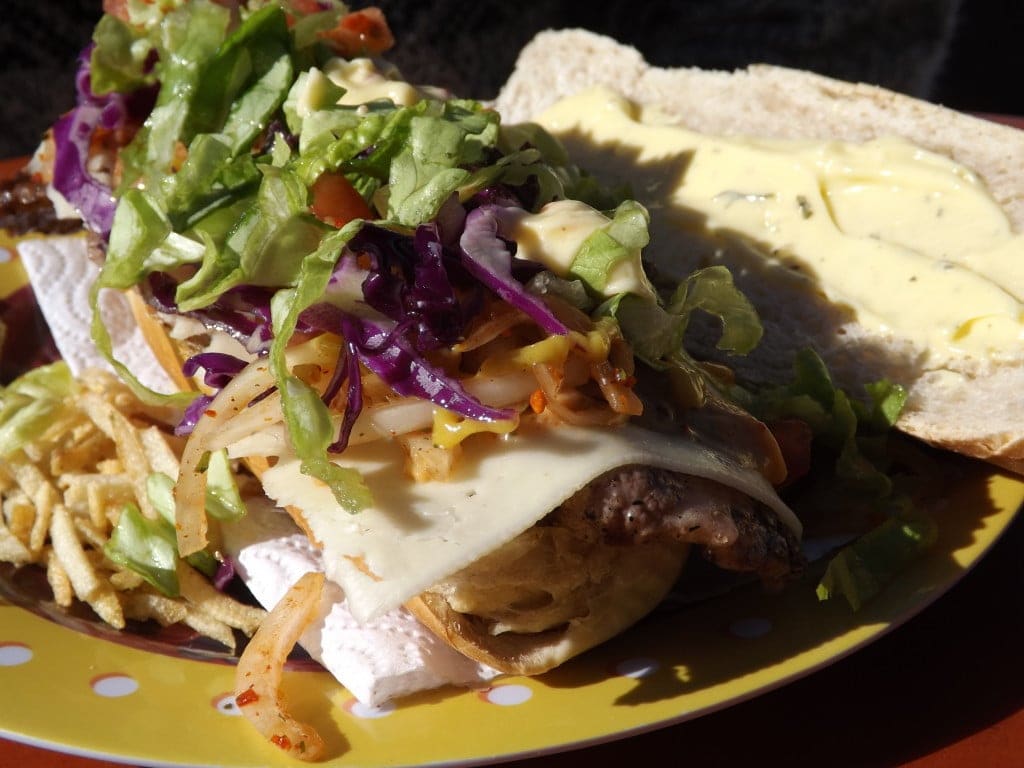 Sunday was spent lazily browsing the San Telmo antiques market. Alongside antiques, we found loads of new products and local handicrafts, but it was much more interesting than some of the other markets we've visited.
Between the stalls were street performers: a couple dancing tango to the tune of a live guitar; a scrappy, lively band of young guys playing an eclectic mix of guitars, trombone, a bongo and a box drum; a string quartet in the middle of the road. There were delicious food stalls, selling more bondiolas or choripans (fat chorizo sausages wrapped in bread), and stalls selling some great homemade gifts like jewellery, clothes, or incense burners.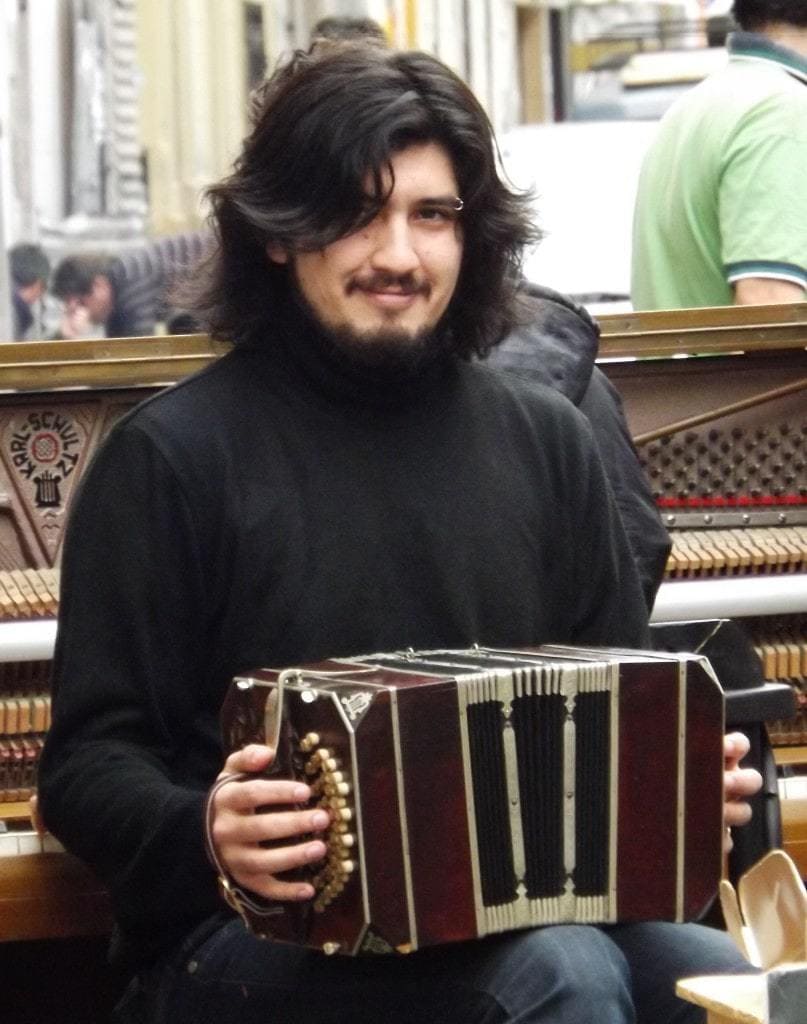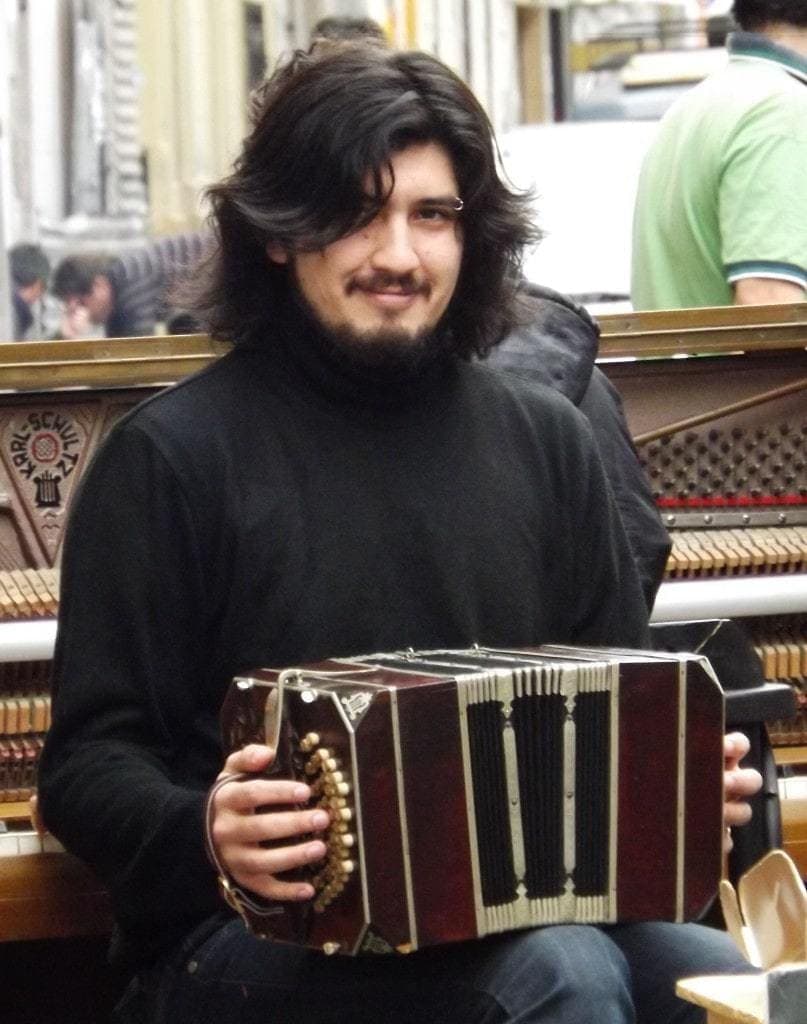 Sunday night was spent at the Fuerza Bruta show (also reviewed separately, here): a ridiculously impressive show combining dance, music, special effects and a pure insanity!
There were frenzied drummers pounding out an animalistic rhythm accompanied by yells and hoots, a suspended man running in the centre of the room, girls swimming in a glass pool of water above our heads that descended so we could touch the glass, flashing lights, wild dance moves, people swirling around the room above our heads. It was crazy, bizarre, and absolutely brilliant!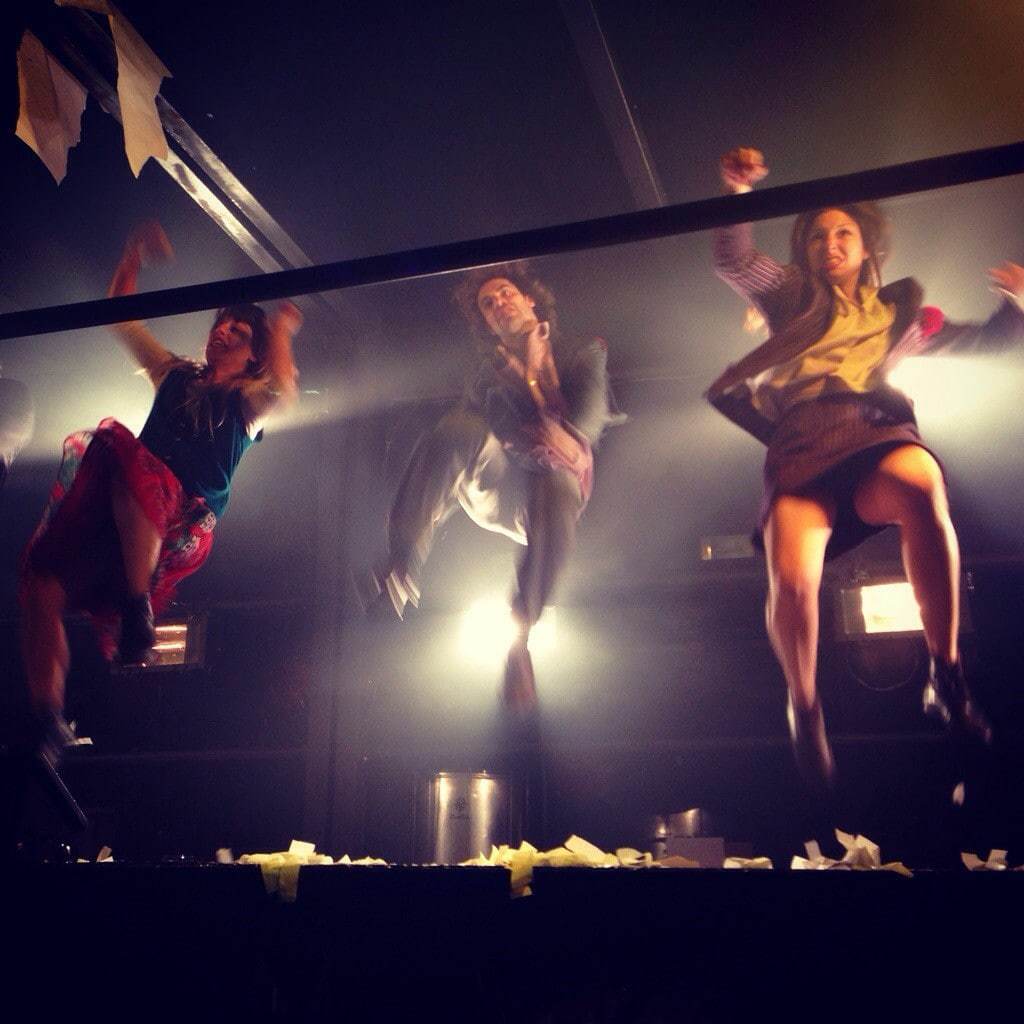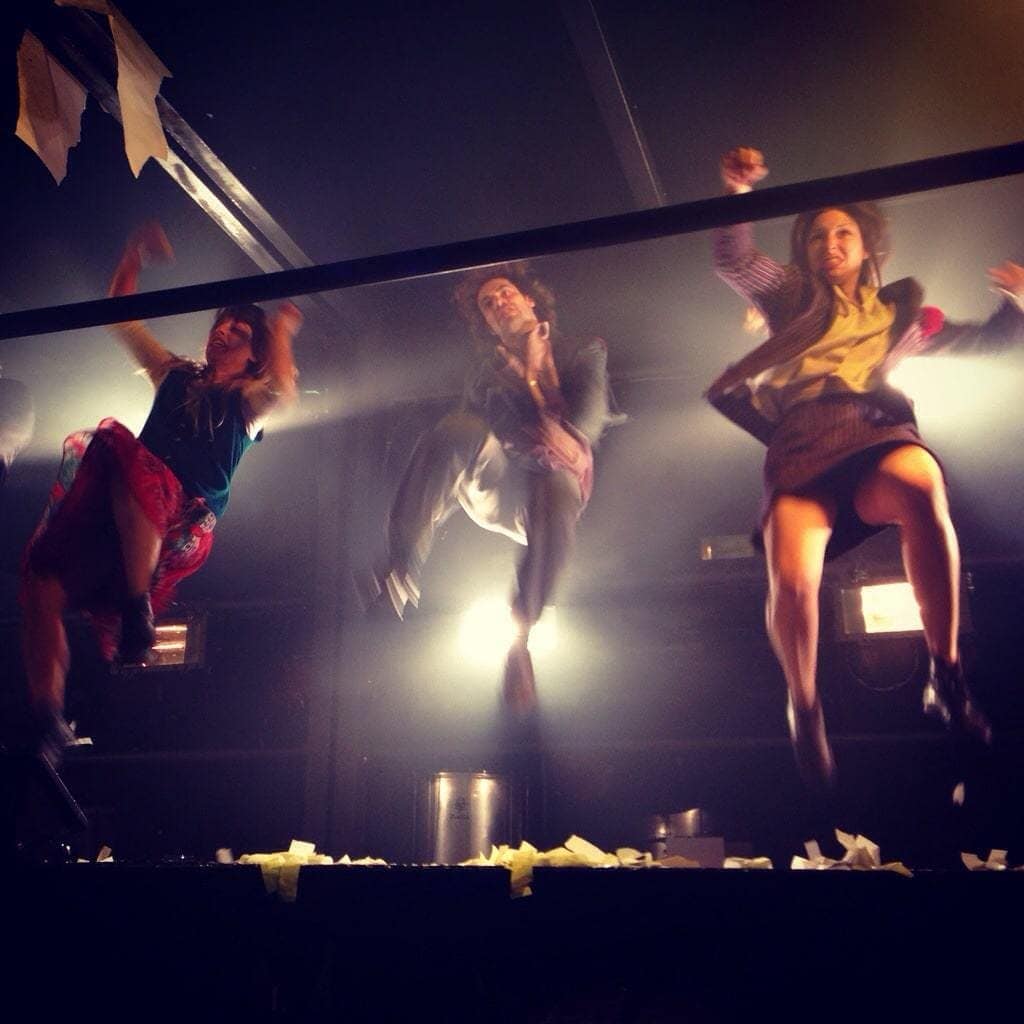 Having done so much in such a short amount of time, we spent the whole of the last day in bed watching the world cup matches and only leaving the room to get food. It was lazy and maybe a waste of such a beautiful city, but we were all BA-d out, and had to recover ready for the twenty hour bus ride to Iguassu Falls.