Some posts on this site contain affiliate links. If you book or buy something through these links, I earn a small commission (at no extra cost to you). Take a look at my privacy policy for more information.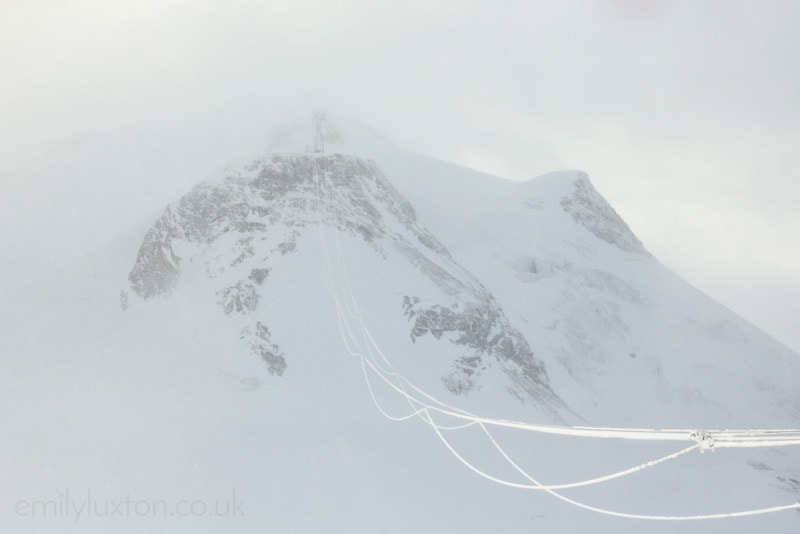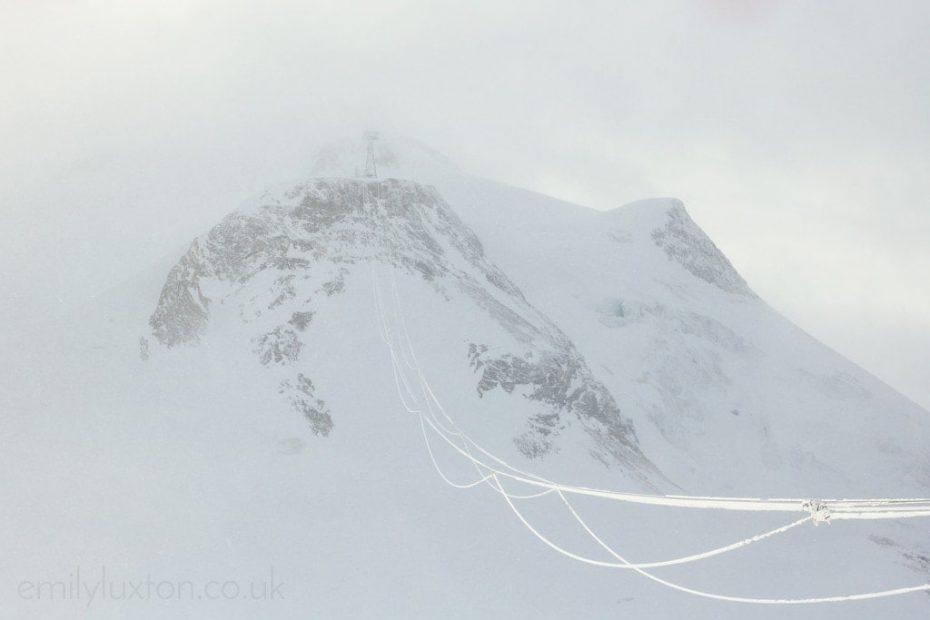 In this post, I'm busting a few skiing myths and common misconceptions – as well as sharing some advice for first time skiers! I hope it helps encourage beginners to get out and give skiing for the first time a go…
Recently, I went skiing for the first time ever with Mark Warner Holidays. I'd never even been on a dry slope before. In fact, I don't think I'd even seen skis in real life, so in the run-up to the trip I was feeling pretty terrified!
But, as soon as I'd taken my first gentle run down the nursery slope, I realised that I'd had nothing to be scared of. And by the end of my week in Tignes, I'd fallen so in love with skiing that I'm already thinking about booking my next trip.
All the things that had been putting me off trying skiing were actually just some of the most common skiing myths and misconceptions.
In reality, skiing can be great fun, plus the atmosphere in a resort such as Tignes is really cool and the landscapes are amazing. It really is an incredible holiday. Which is why I wanted to use my experiences to dispel some of those skiing myths and misconceptions and tell other first time skiers why they should go for it…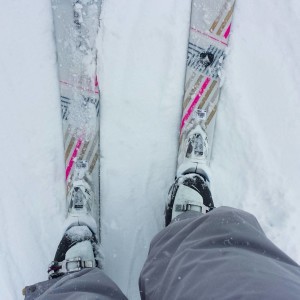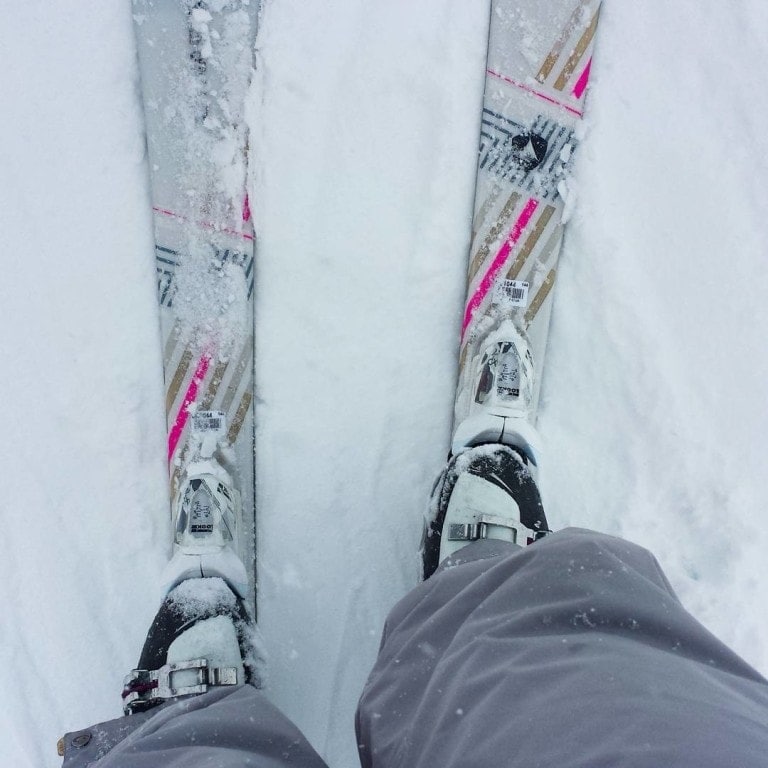 5 Skiing Myths Busted!
Skiing Myths #1: "I'm too old to learn to ski"
This is exactly how I'd been feeling before I took my first ski trip this month, and it's probably one of the most common skiing myths! At age 28, I somehow felt that learning to ski was beyond me. Learning a new skill as an adult is certainly harder and more daunting than as a child. But that doesn't mean that you're too old!
Trying something new is good for you, and learning a new skill – no matter what your age – encourages personal growth and boosts self-confidence. Plus, with adult beginner lessons available at most ski schools, it's really never too late to learn to ski.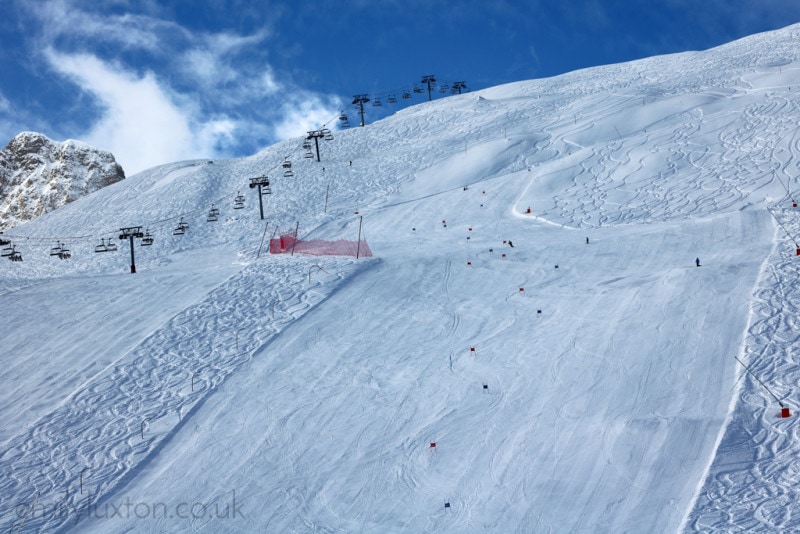 Skiing Myths #2: "I'm too scared to ski"
I get it. Skiing is a strange concept and it goes against many of our natural instincts. But I promise you, it really isn't as scary as you think. When you see skiing on TV, it's usually people going super fast down very steep hills, and that can seem terrifying.
But, as I discovered two weeks ago, when you ski for the first time you'll be doing it on a tiny nursery slope which is so un-slope-like that it almost looks flat. This means that you'll be going very slowly (as I discovered when I watched myself back on some of the other blogger's videos*). Just start off on the baby slopes while you master the basics and it really won't be anywhere near as scary as you think!
*Like this fab one from xameliax (that's me in the baby blue at 8:18 onwards)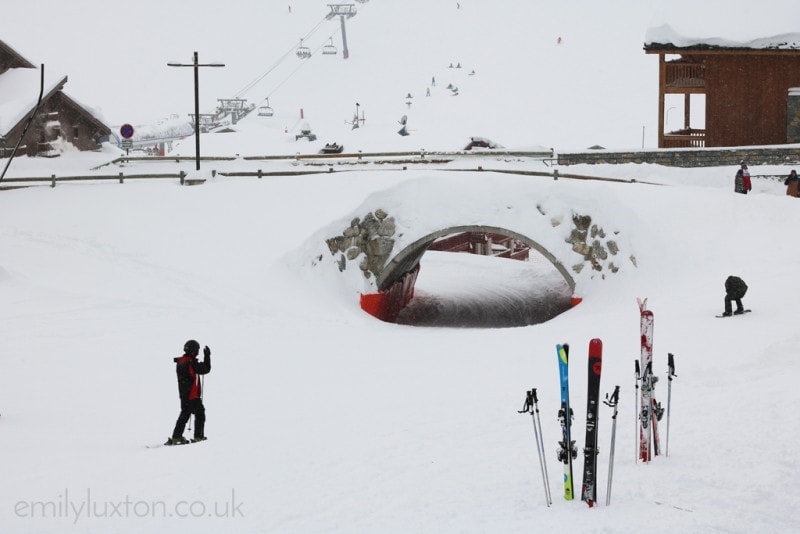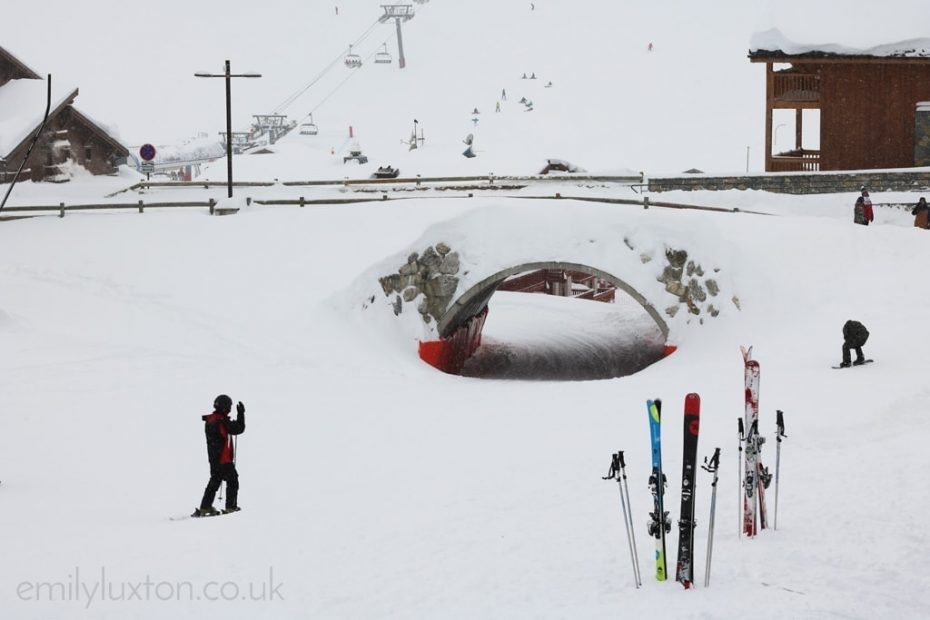 Myth #3 – "I'll be too cold"
I HATE the cold! It was one of the biggest things that put me off skiing. "Why would anybody pay to go somewhere freezing for a week?"
But during my week in Tignes, I actually almost never felt cold at all. Good ski gear really does do its job and will keep you cosy and warm even if you're out in a blizzard, as I often was! (Read more about what to pack in this post).
And in between skiing, we'd be in nice restaurants and bars, or at our super cosy chalet hotel curled up by a nice log fire. Being too cold was never a problem.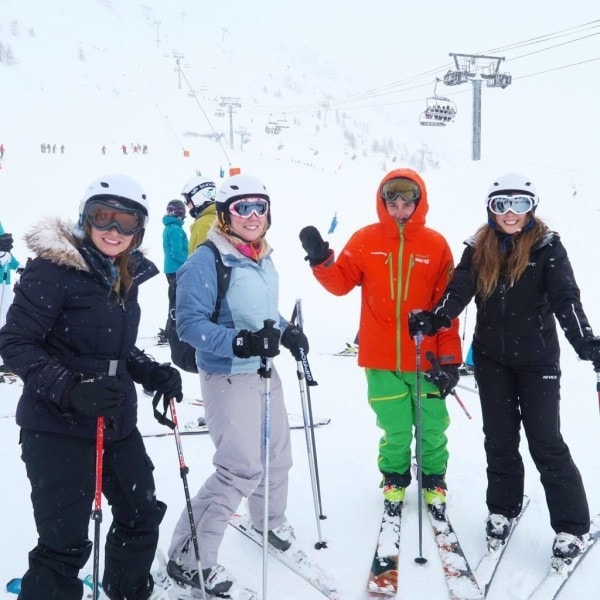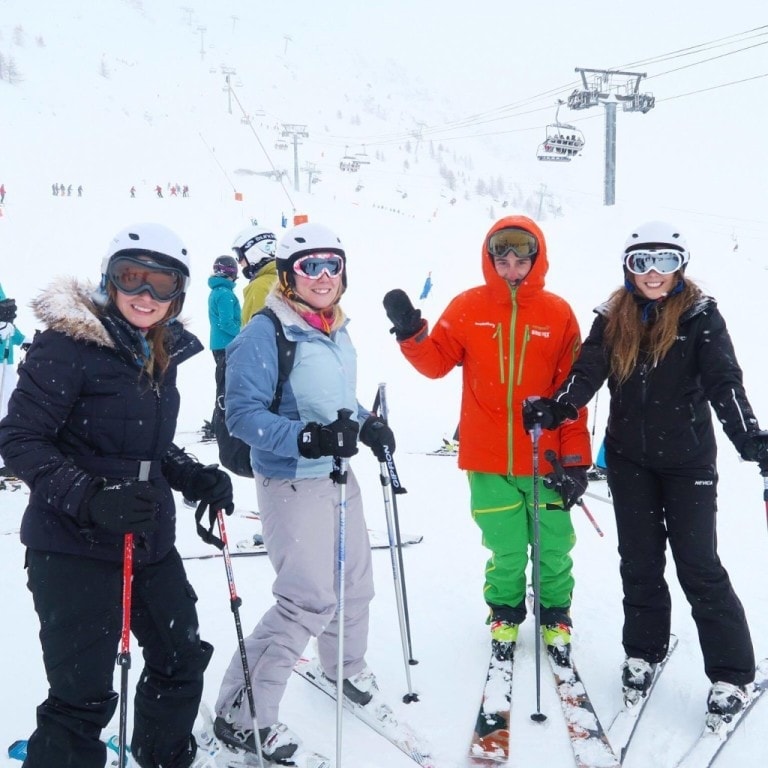 Skiing Myth #4: "I'll get bored"
"What do you do when you're not skiing?" I always wondered, assuming it would be too cold to do anything but sit around the hotel feeling bored. Turns out I was very wrong! All over Tignes there were incredible restaurants and lively bars, and it certainly wasn't too cold to go out at night – or in the afternoon for a little après ski.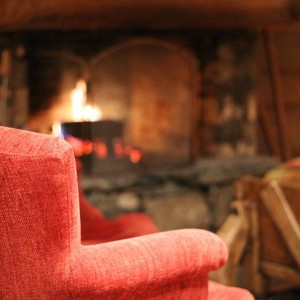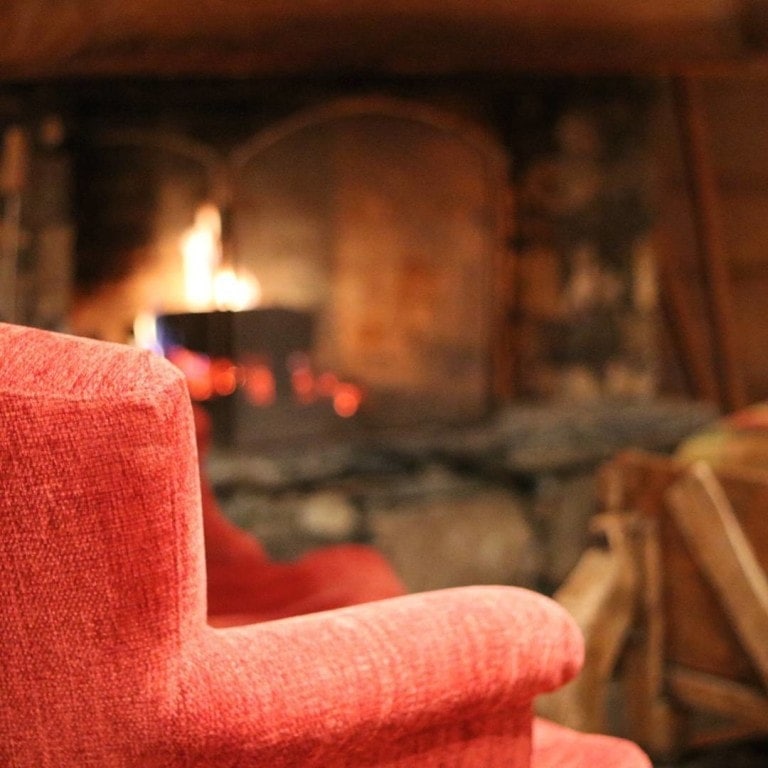 Our hotel had a gorgeous pool, spa, and treatment centre where I whiled away several afternoons in blissful relaxation. Plus, for the more active there was a whole load of cool stuff on offer, like sledging, husky rides, or even ice diving. Believe me, you could never be bored!
Myth #5: "Skiing is too expensive"
As it turns out, skiing wasn't actually as pricey as I once thought. Especially if you can find a great all-inclusive deal like the one we were on with Mark Warner, which can actually work out cheaper (and definitely much easier) than booking things individually. Here's what my package was worth:
Seven nights departing on 17 April at Chalet Hotel Ecrin de Val Claret in Tignes costs from £549 per adult and £314 per child and includes flights, resort transfers, accommodation, breakfast, afternoon tea and three-course dinner with wine, lift passes collection service and free evening childcare. Ski and boot hire costs £112. A 6 day Tignes lift pass costs £168 (or the Espace Killy pass that covers Val d'Isere costs £198).
Have you been skiing – or have you been put off by one of these skiing myths? Please share in the comments!
Four of the bloggers in our group, including myself, were beginners. You can learn more about our experiences in these posts:
On this trip, I was a guest of Mark Warner Holidays. All words and opinions are my own.
Love this post? Please pin it: