Some posts on this site contain affiliate links. If you book or buy something through these links, I earn a small commission (at no extra cost to you). Take a look at my privacy policy for more information.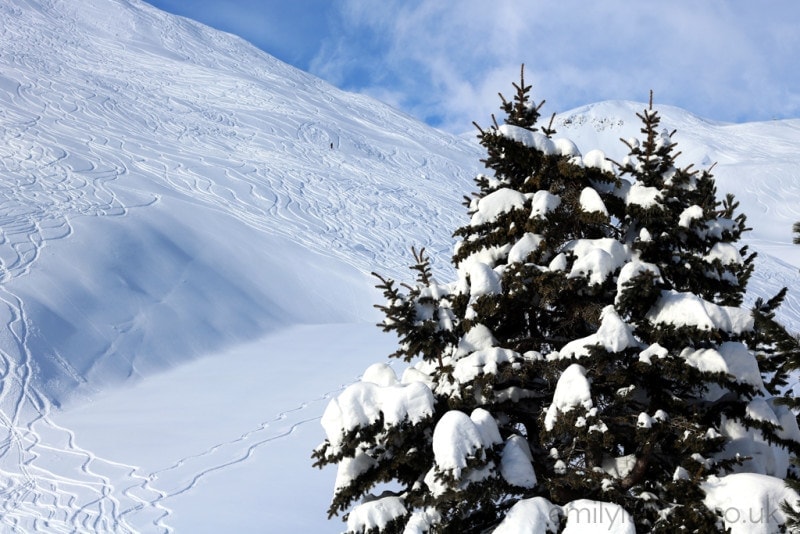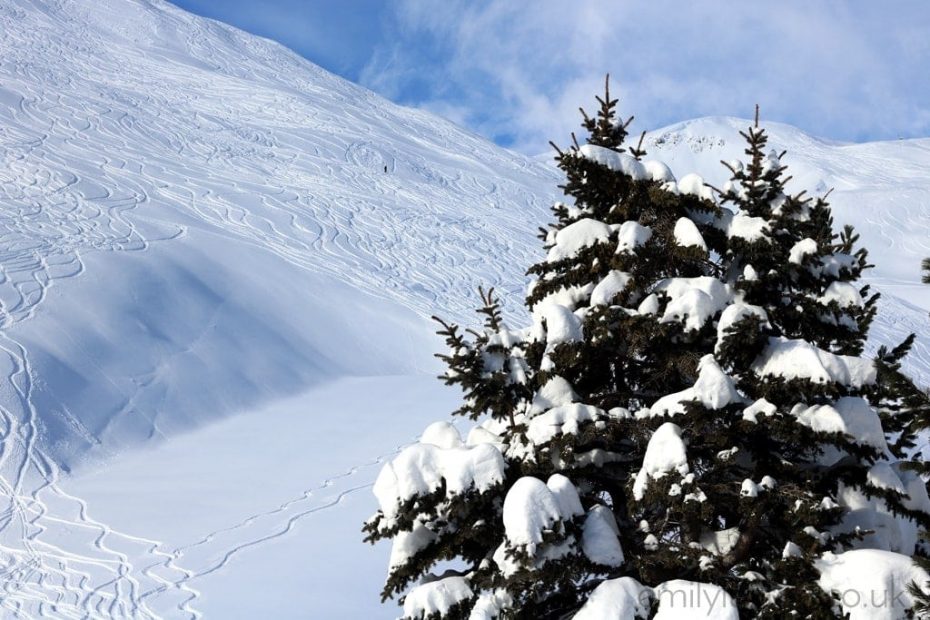 Skiing for the first time can be absolutely terrifying! So, after my own first attempt, I decided to pop together this bumper guide packed with advice for first time skiers.
Earlier this month, I went skiing for the first time with Mark Warner Holidays. We headed to Tignes, where I had two beginner lessons in a group of four skiing newbies, before heading out onto the blue slopes with experienced skier Vicky Flip Flop (the best ever skiing mentor).
I had an absolute blast, but before I left I was really nervous, mostly because I had absolutely no idea what to expect – or even what to wear when going skiing. So, I thought I'd put together this post with my best advice for first time skiers, and try to answer all the questions I had before I left.
Hopefully, you'll find this helpful – and if you have a question please feel free to leave a comment below and I'll try my best to help!
READ MORE: in my post Learning to Ski to find out how I got on, and why I think you should give it a go!
Advice for First Time Skiers
If you're thinking of trying your hand at skiing, Mark Warner actually offer beginners weeks from £829 per person, all inclusive. This price includes five mornings of beginner lessons, and you'll be learning with other complete beginners. So you won't have to feel too embarrassed!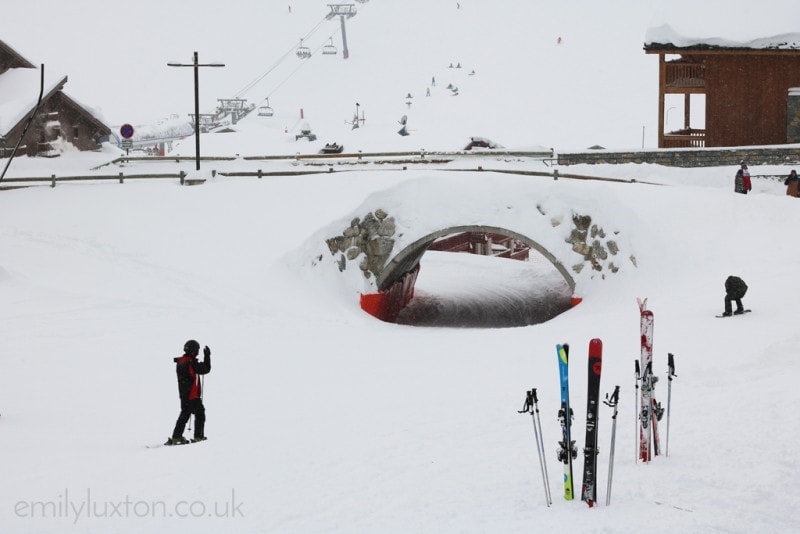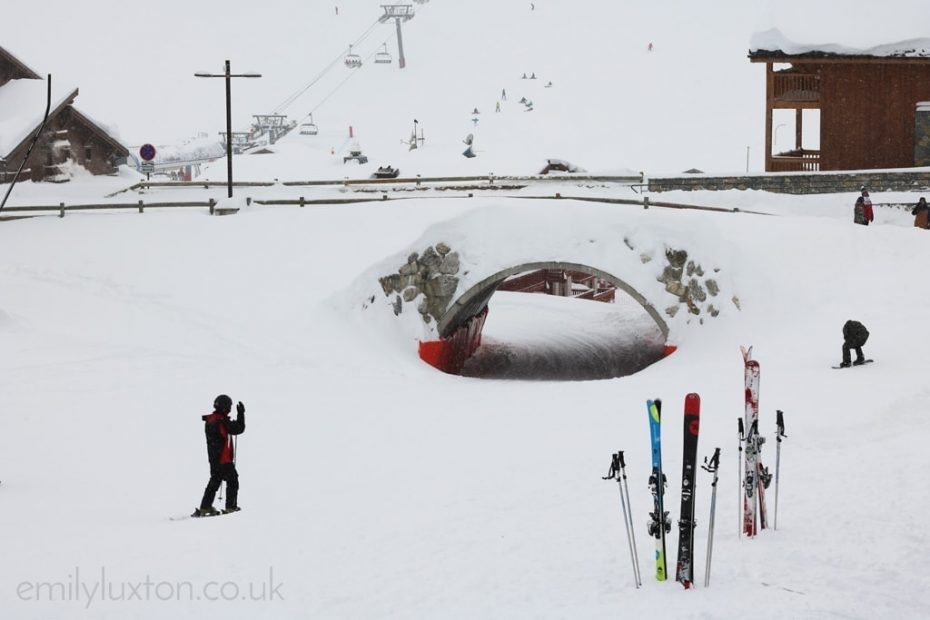 First Time Skiing – What Do I Need?
Wondering what you need for skiing? The following is a kit list of all the equipment you'll need for your first ski trip…
Ski Equipment
In terms of actual ski gear, you'll need the following. But you don't have to buy it all! You can rent all of these at your ski resort. When I travelled with Mark Warner we pre-booked all the gear through them and simply picked it up at the shop near our hotel on arrival.
Skis
Poles
A helmet
Ski boots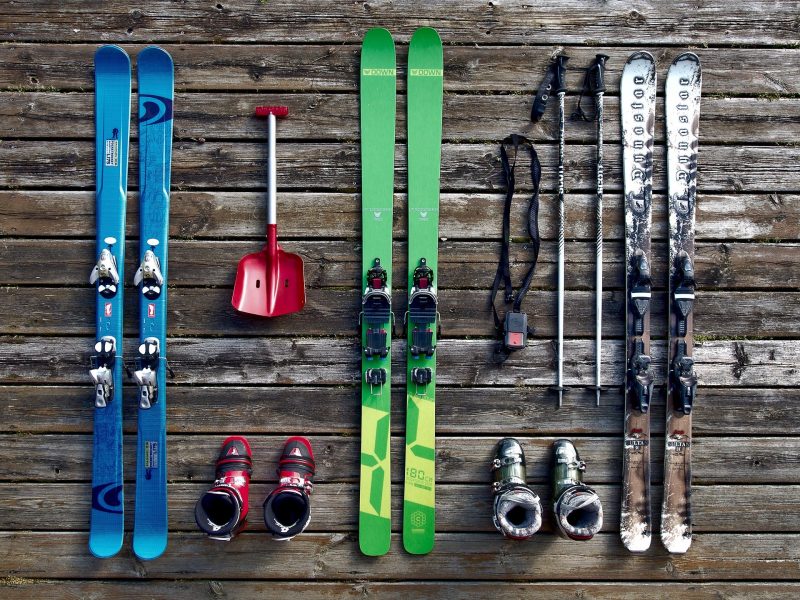 Ski Gear
On the slopes, you'll also need to everything on the below ski gear checklist. These aren't really optional – you'll probably freeze without them!
It can be quite pricey to put this lot together, so if it's your first time skiing then see if you can borrow some from a friend. I put a shout-out on Facebook and got a reply straight away from my friend Sammi, who was able to lend me almost everything I needed. Most ski gear is one size fits all, so it's usually pretty easy to borrow. If you can't borrow, my fellow blogger and beginner skier Amelia (xameliax) got all her kit from Sports Direct and really recommended it.
Ski Jacket*
Saloppettes. Aka ski trousers. Baggy, rustle-y, snowproof trousers with expandable waistlines. Be warned – almost no one looks good in these bad boys!
Goggles. Don't listen to friends who say they just ski in sunglasses. If a blizzard comes along, you'll need goggles or you won't be able to see anything. Which makes skiing kind of hard!
Ski socks
*Top Tip – find a ski jacket which has a pocket in the sleeve for your ski pass (most do). This way, you don't have to fumble around getting your lift pass out every time you take the lift. Alternatively, you can buy a retractable lift pass holder
to clip onto your salopettes, which you can store the pass in for easier access.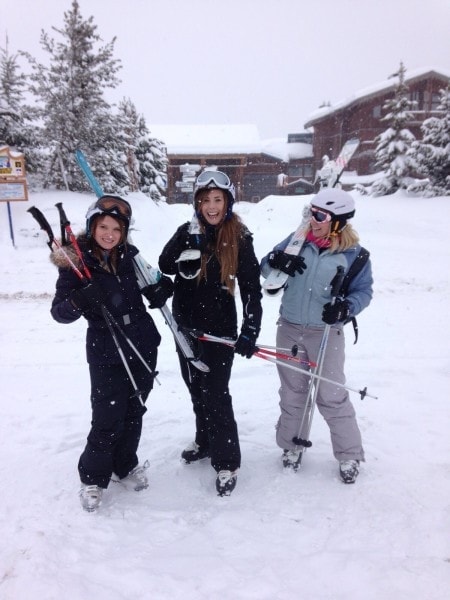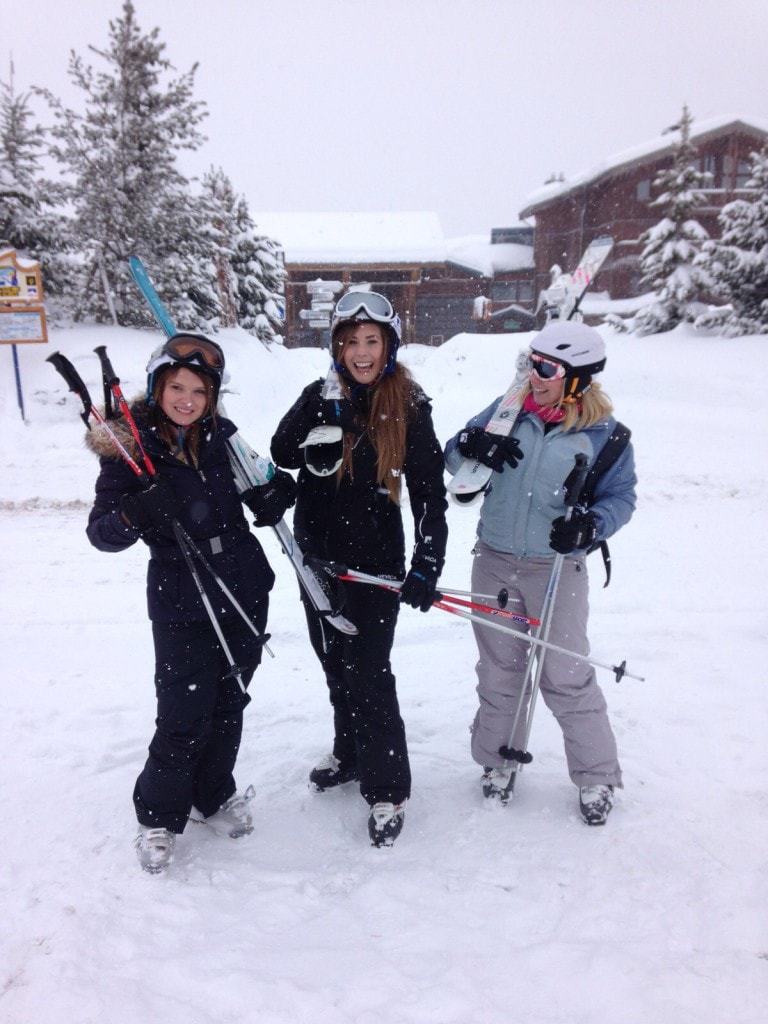 What to Pack for Skiing
The above kit list is everything you'll need to hit the slopes, but I still wasn't really sure what else I needed to pack for my first ski trip. I mean, what do you wear under your ski gear? What do you wear to après ski? Here are a few of my tips for those plaguing questions…
What to wear when going skiing
Under my salopettes, I just wore leggings. I was worried I'd be too cold, but those trousers are surprisingly effective. The guys at the ski rental place told me to just wear long ski socks under my boots, but instead, I wore short hiking socks and ankle-length leggings, and this was perfectly warm and comfy.
On my top half I wore a thermal long-sleeved t-shirt
, a jumper* (specifically, this one from Mountain Warehouse
), and then the ski jacket on top. It was -9º with constant heavy snowfall whilst I was in Tignes, and I was always warm enough.
*Top Tip: Make sure your jumper is shorter than your ski jacket, and tuck it in if it's not. I learned the hard way and returned from my first ski lesson with the bottom of my jumper completely frozen!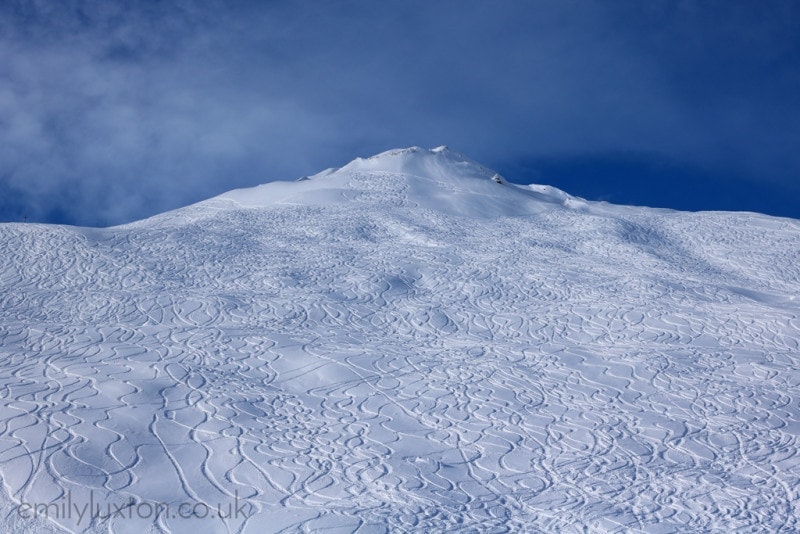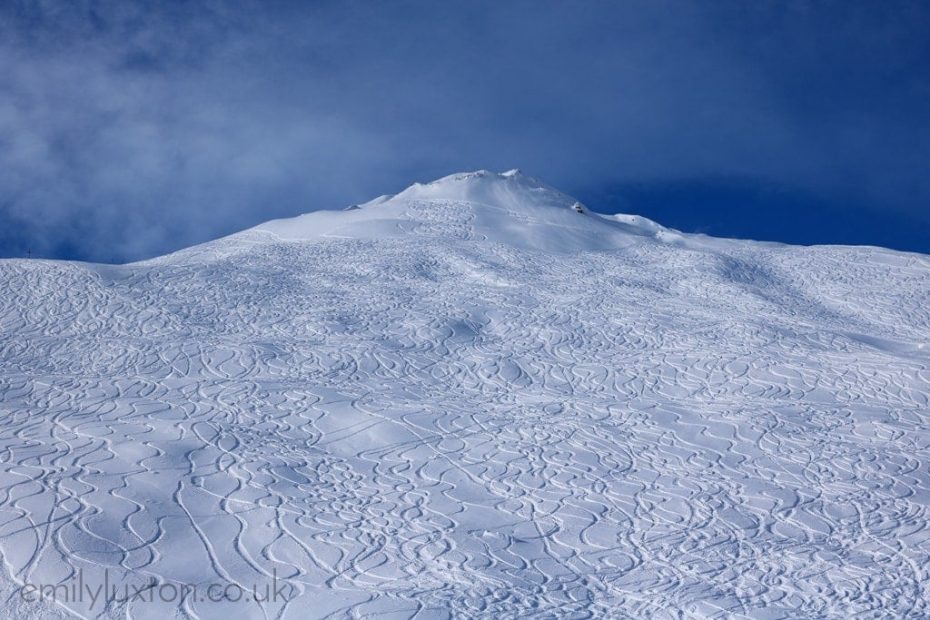 What to wear the rest of the time: It's perfectly acceptable to wear your salopettes around town whilst you're on a ski trip. Most people even wear them to après ski as they'll head straight from the slopes to a bar. If you're sick of the sound of rustling, though, you can change into jeans or leggings. Just team them up with thermal leggings to make sure you stay warm. Layers are key here: go for a thermal base layer, t-shirt and jumper under your ski jacket. That way you can comfortably de-layer whenever you go indoors*.
Top Tip: Try to find a nice looking thermal top. If you head into a bar straight from skiing you may find yourself stripping right down to the base layer. And if that's an unflattering hot pink monstrosity like mine, you'll probably wish you'd picked something a little nicer!
Accessories
On the slopes, you should wear a snood or neck tube rather than a scarf. These stay snugly in place next to your neck and have no trailing ends to get caught. Off the slopes, a neck tube is still easier to deal with than a scarf, and you'll also want a decent hat*.
One brand I'd recommend is ocean and outdoor gear supplier MUSTO. Their Evolution Collection is super high tech and absolutely perfect for first-time skiers as well as pros, and includes everything you'll need. From high-performance winter accessories like the Gore-Tex Primaloft Gloves, to thermal base layers, right through to ski jackets like the Snowdrift BR1 Primaloft® Jacket – MUSTO have your ski gear covered.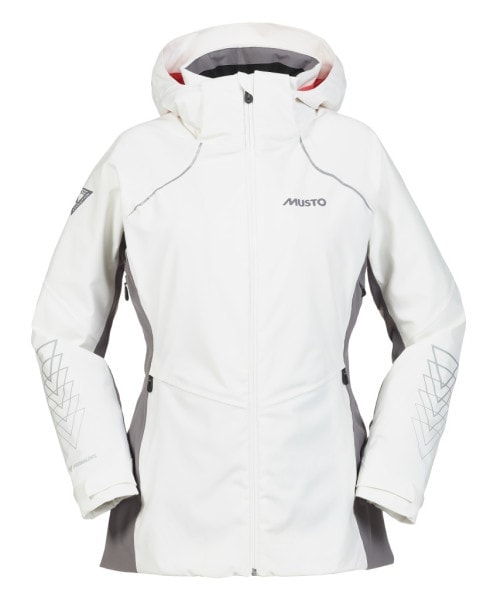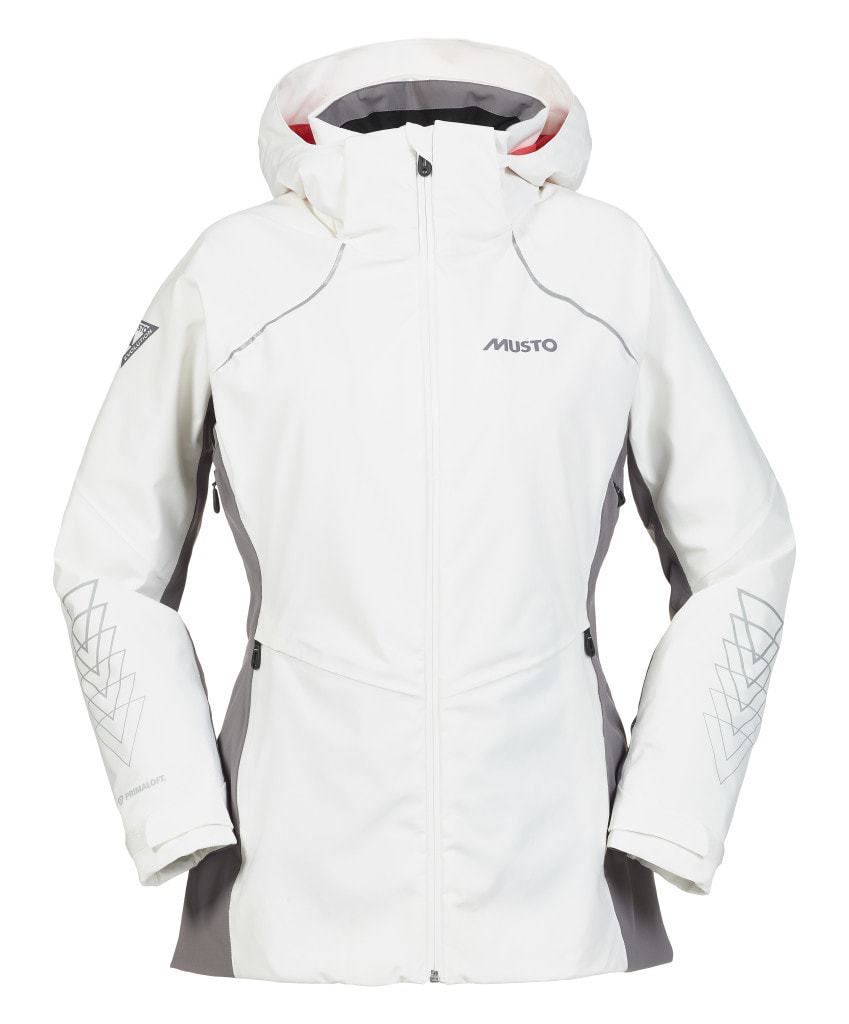 *Top Tip: my friend Ruth, who skies often, says she prefers a fleece headband
to a hat, because these keep your ears warm without overheating your head. I frequently felt too hot in my thick woolly hat!
Footwear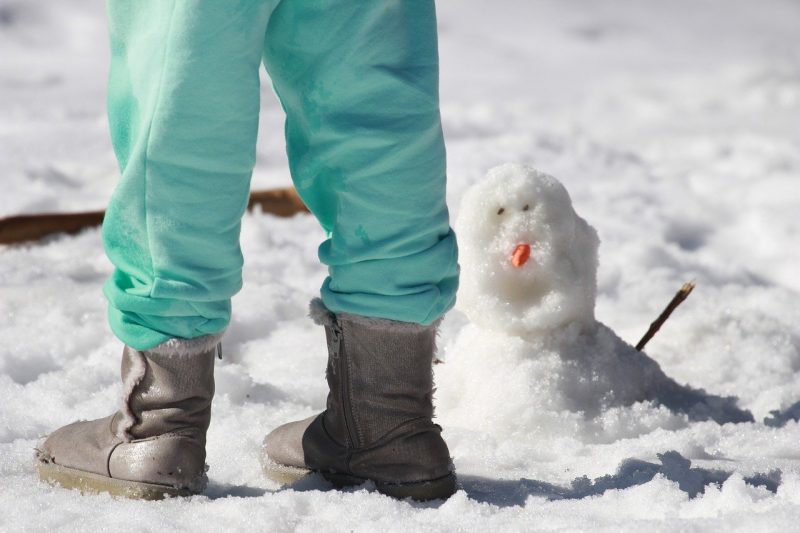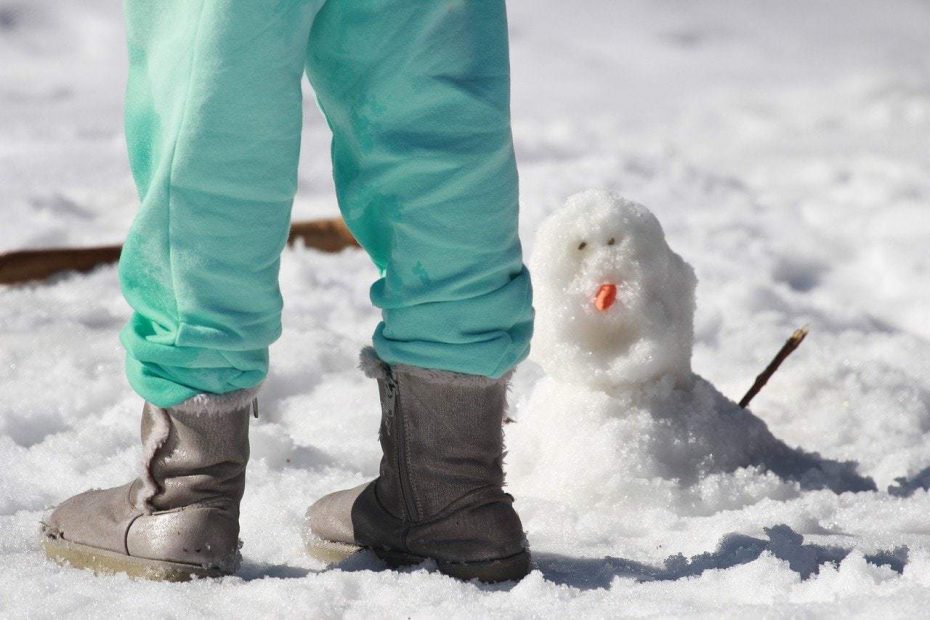 Finally, for walking around a ski resort you'll need a good pair of snow boots. Both me and the other beginners bought ours in the Mountain Warehouse sale. Mine – the Ice Women's Snow Boots
(£12.99 on Amazon) – were simple velcro ones which were dead warm but a little bit loose around the ankle, which meant they rubbed a bit. At £12.99 they were a steal though, and with thick socks they were perfect for a week. If you want guaranteed comfort, I'd recommend spending a bit more and picking up some snug lace-up snow boots like the Ohio Women's Snow Boots
from Mountain Warehouse.
Checklist to Summarise: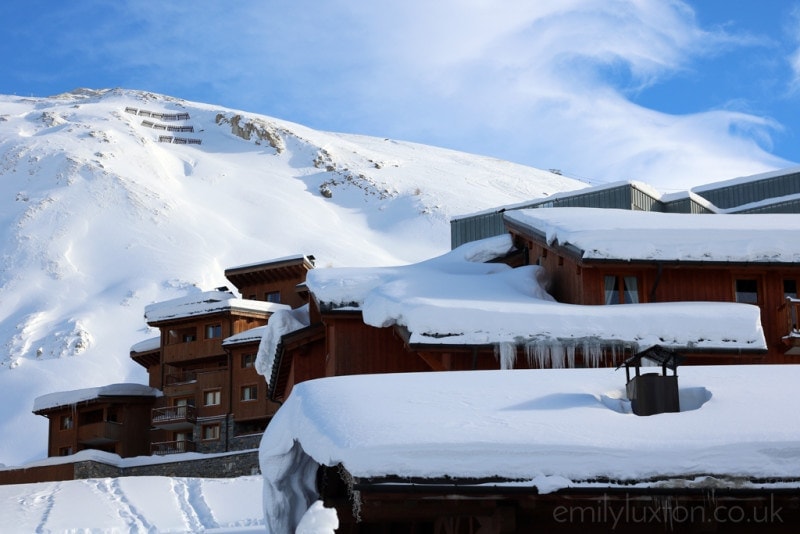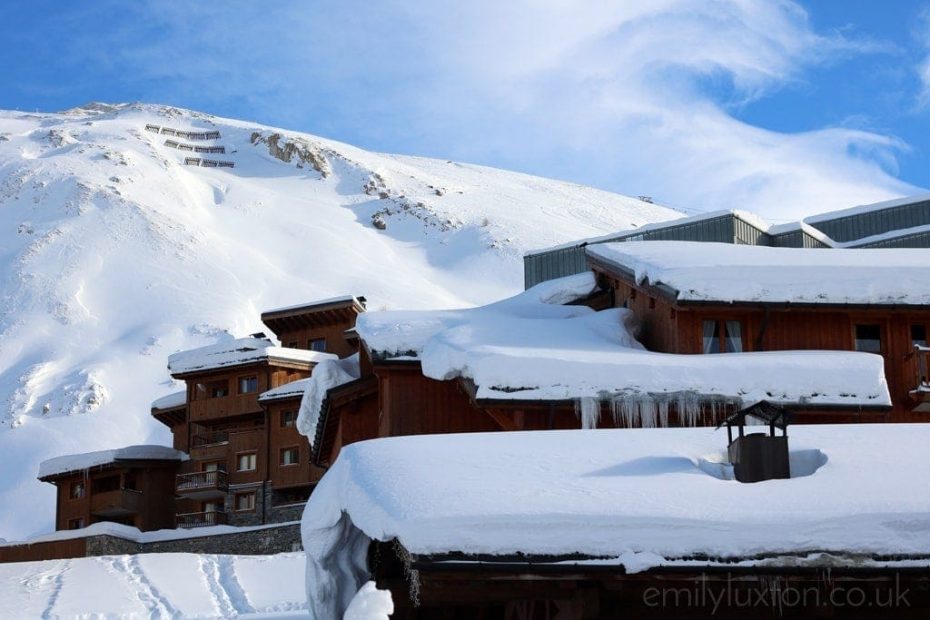 Skiing Tips for Beginners
If you're going skiing for the first time it can all seem a little daunting. Here are some of my top tips and advice for first time skiers…
Tell the School
Let your school know you're an absolute beginner when you book the classes. I was unfortunately paired with a fairly impatient instructor, and while that spurred me on to do my best it had a negative effect on some of the other girls in my group. Tell the school upfront that it's your first time skiing and ask them to go easy on you.
Find the right ski resort
Look for a family-friendly ski resort as these are usually great for beginners and have lots of schools.
Don't get tricked!
When you're renting your equipment, don't let the staff bully you into taking ski boots that don't fit right. They'll act like they know best, but insist on trying new pairs until you feel comfortable.
The boots should feel snug, but they shouldn't be so tight that wearing them for a few hours gives you muscle cramping that lasts all day (which happened to me). Your toes should be able to wiggle and they definitely shouldn't be squashed against the toe of the boot. And your heel should be flat on the soul of the boot – your foot shouldn't be so pinned in that it's floating above the ground! If you do wind up with the wrong boot, you'll soon know about it – so don't feel afraid to go back the next day and switch them!
Pick up your ski equipment as soon as you arrive in the resort
Most people do it on their first morning of skiing – which leads to big queues. Check-in and head straight to the rental shop before anyone else does.
Remember: you can do this!
Skiing for the first time as an adult is a daunting experience. It's always hard to learn a new skill, and skiing seems to go against all our natural instincts! Try not to overthink it or play through all the potential accidents in your mind. Just pay attention to your instructor and follow them as closely as possible, and take it all one step at a time.
Be confident
If your turn goes wrong or you find yourself going faster than you meant to, try to stay calm. Panicking will make you do something dumb and you could hurt yourself.
Lean forwards into your skis, don't think about how fast you're going, and focus on slowing yourself down. If in doubt, turn your body to face up the mountain. Your skis will point where your body faces, and if they're pointing towards the mountain then you'll stop. Just don't turn them completely around or you'll risk Bridget Jones-ing it down backwards!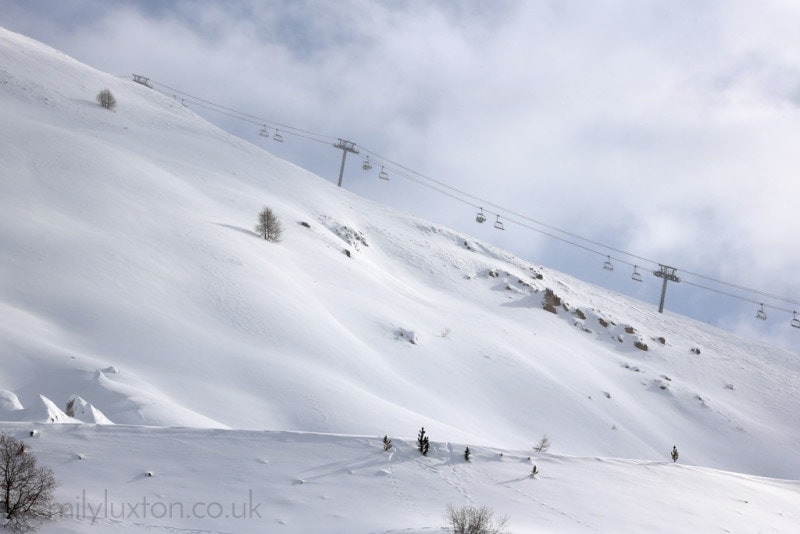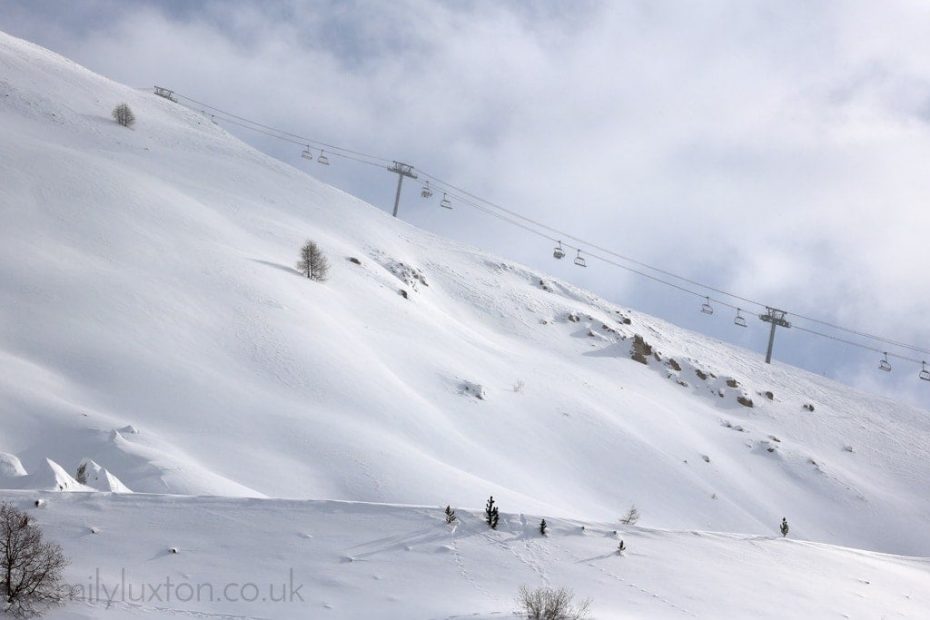 First Time Skiers' Questions
Will I fall over?
Sorry to be the bearer of bad news here, but yes, you probably will fall over on your first time skiing. Even the experienced skiers I was with fell over a few times. The good news is that snow is pretty soft, and you'll be going so slowly as a first time skier that you almost definitely won't hurt yourself. But do make sure you have good insurance!
Can I take my camera skiing?
Yes, you can. If you have an expensive DSLR I'd probably leave it at home in case you fall over and break it, but a small digital camera or your phone is perfectly fine on the slopes. Many people take Go Pros – you can even rent ski helmets with the Go Pro attachments on ready!
I would avoid selfie-sticks though – you'll have poles in both hands and you need to focus whilst you're taking your ski classes.
Top Tip: wear finger-less or touchscreen gloves
underneath your ski gloves. That way your hands won't freeze when you take the bulky ski gloves off to take that all-important selfie!
Will I have to go on a ski lift?
Probably not on your first time skiing. Nursery slopes are far too small to need a ski lift – you'll probably have to deal with a "magic carpet" like the one in Le lac, Tignes (a sloping travelator enclosed within a tunnel), or possibly a button lift (similar to the seat on a playground zip-wire, you sit against the seat with your skis on the ground and let the lift drag you up the slope).
Unless you make it onto one of the harder slopes, you probably don't need to worry about taking a chair lift.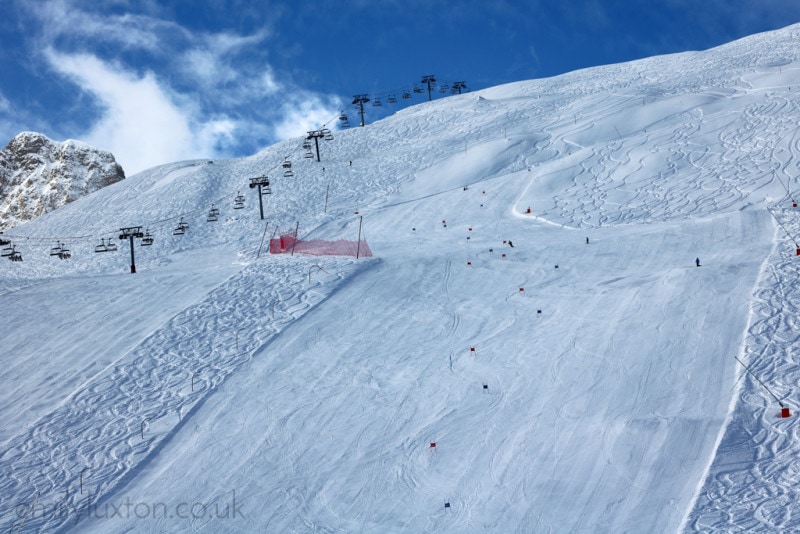 What do the ski slope colours mean?
That all depends on where in the world you are. Here in Europe, you have the following:
Nursery or baby slopes – almost no gradient, for learning the absolute basics.
Green Slopes – Learning or beginner slopes Large, open, gently sloping areas, usually at the base of the ski area.
Blue Slopes – Easy. The gradient doesn't exceed 25% except for short wide sections.
Red Slopes – Intermediate. The gradient doesn't exceed 40% except for short wide sections.
Black Slopes – Expert. Can be a wide classification which ranges from just above Red to very steep avalanche chutes.
Check here for more info, and for the classifications in North America or Japan. I had two beginner lessons in Tignes and we mostly practised on the green slope after a few basics on the nursery slope.
After a couple of days skiing, I also tackled a blue slope – it was tricky but not too much for me, even as a total beginner. Read more about my experience in my post, Learning to Ski with Mark Warner. Don't worry about accidentally finding yourself on an expert level slope, everything is clearly signposted – and you have to take a chair lift to get to the top of slopes that are higher than green.
Are there bathrooms on ski slopes?
As a frequent pee-er, this is something I was worried about. I sort of imagined that the ski slopes were on a mountainside in the middle of nowhere with not a bathroom in sight – hence all those jokes about yellow snow. But yes, there are bathrooms at the ski runs! Usually several runs will start/end at the same place and here there'll be bars, restaurants, shops, and some kind of ski centre which will have a bathroom.
What is après ski?
The phrase literally means "after ski" and it essentially refers to getting drunk after skiing. It generally lasts from around 3pm to 6pm, with drinks deals and live music in lots of bars.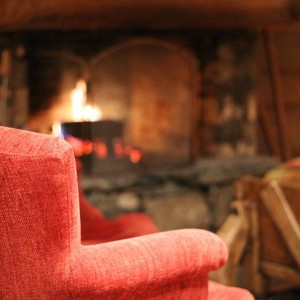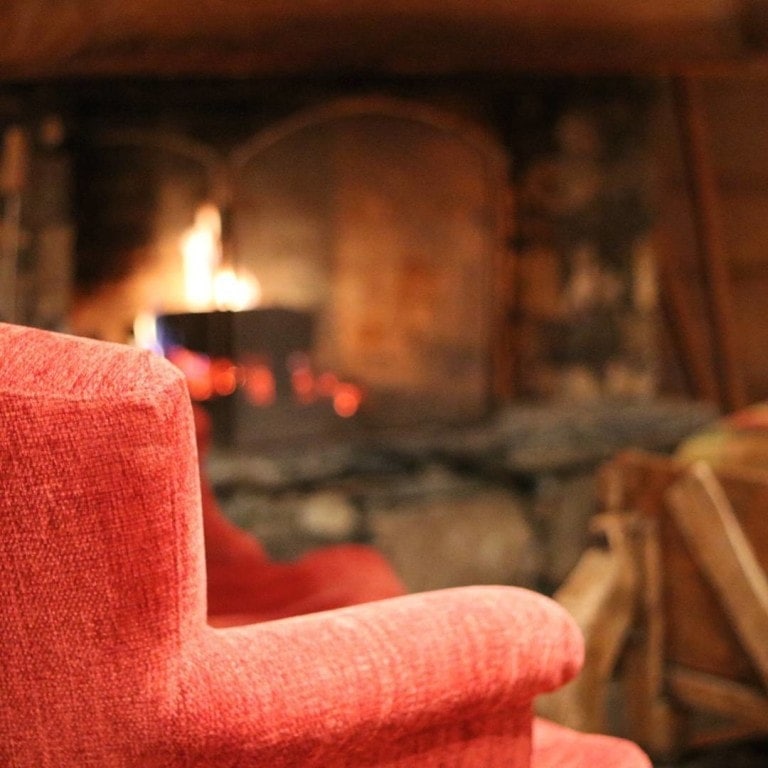 You can leave your skis and poles outside the bar and wear your ski gear inside – there's no fashion contest here! Après ski is great fun and definitely an unmissable experience for your first ski trip.
Top Tip: swap one of your skis with a friend and pair them up in an odd pair to leave them in the ski rack, as this makes them harder to steal!
Read More
I hope you found this advice for first time skiers helpful. If you have a question please leave a comment below and I'll do my best to help!
This post was written in association with MUSTO, and my recent ski trip was hosted by Mark Warner Holidays. All words and opinions are my own. A few affiliate links have been used in this article – this doesn't affect the price you'll pay and helps support the running of my site.
Love this post? Please pin it!