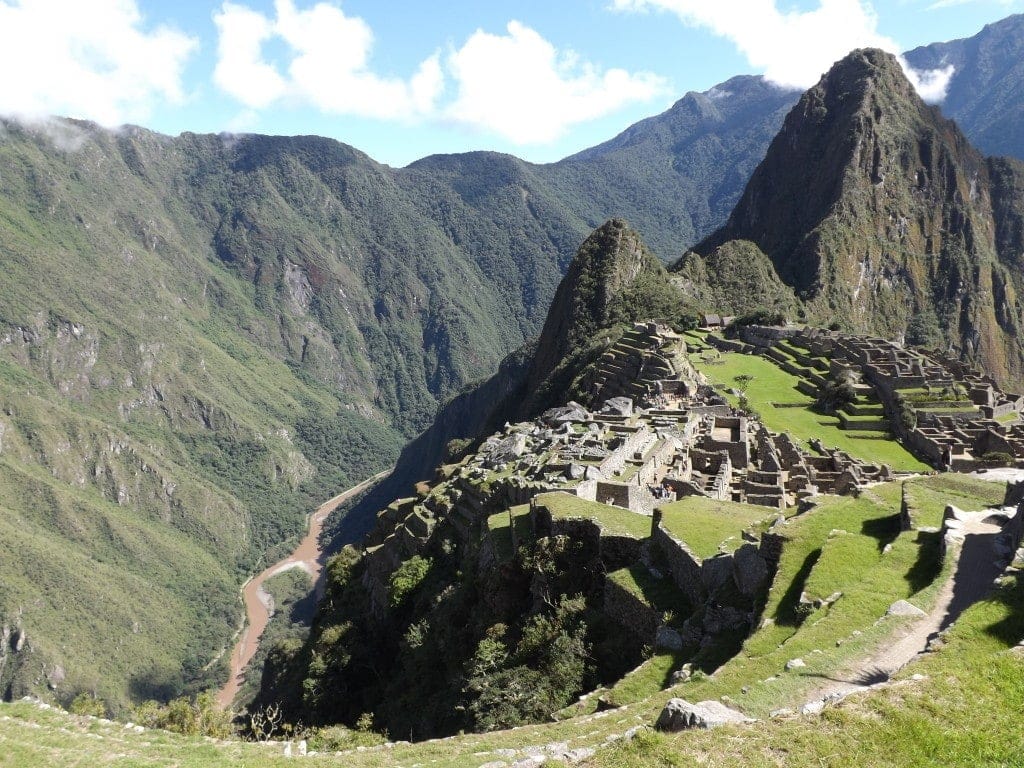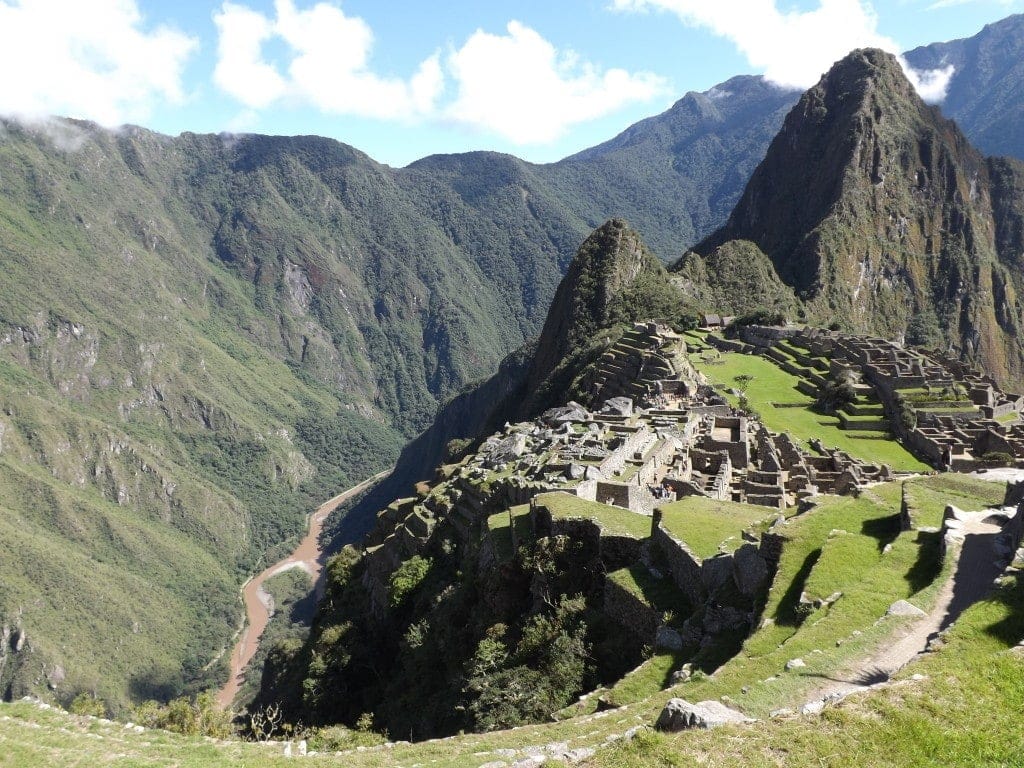 With this week's posts on Rio, I have finally finished writing about my five month trip in South America with my boyfriend Sam. Along the way, I kept my "timeline" post more or less updated, so if you want the precise low-down of what I did across those 155 incredible days you can check that out here.
Even in summary, there is so much to say about this trip! It's taken hundreds of posts across the five months (and for a month after returning), thousands of photographs, and plenty of social media bragging to capture even just a small screenshot of the adventure. In five months, we covered five countries (not counting the four days in Chile), hundreds of hours on buses, twenty or so different modes of transport, and just about every extreme climate imaginable. Here is the briefest possible summary of it all…
Colombia
Easily our favourite country, Colombia's biggest asset was in the element of surprise. We simply hadn't been expecting anything much from it. Still a relatively new tourist destination – we visited areas that have only been safe for tourists for the past five years – Colombia had a wonderful element of discovery to it that was lacking throughout the rest of the continent. From Bogotá, we made our way up to the Caribbean coast to seek out the most pristine tropical beaches and watch the incredible Barranquilla Carnival amongst a crowd of locals, then headed overnight from Cartagena to Medellin and on to Salento and finally Cali. We loved the whole county, which was consistently stunning, but above all we loved the people, who were the most warm, friendly and welcoming we met, and who were genuinely delighted to meet and help tourists. Colombia highlights include snorkelling with a sea turtle at Tayrona Park's La Piscina beach, the stunningly gorgeous mountain town of Minca, Cartagena's beautiful old town, limonada de coco (coconut lemonade), and misty-mountained Salento which was, quite simply, one of my favourite places in South America.
Peru
Taking the road-less-travelled overland from Colombia, we sailed into Peru along the Amazon river. It wasn't quite as glamorous as it sounds; the narrow river boat was packed out and we sat on uncomfy seats for twelve hours watching a narrow band of green slink past under a slate grey sky, but it was the Amazon and it was the most adventurous way of reaching Iquitos, a city smack in the middle of the Peruvian rainforest. From the Amazon, we headed via Tarapoto and Moyobamba to the coast, exploring Indiana Jones style ruins and tombs in Chiclayo and Trujillo en route to Lima. After a couple of weeks getting off the beaten track, we got firmly back on it after Lima, travelling from there to Cusco with the new hop on hop off bus company Peru Hop and taking in Paracas – home of the Ballestas Islands and about a billion sea lions – desert-bound Huacachina, and the Nazca lines along the way. After Cusco  – which was beautiful – and our Machu Picchu tour – which was spectacular – we headed back to Arequipa, and finally to Lake Titicaca on the border with Bolivia. Highlights include hugging a baby sloth in the Amazon getting a new tattoo in Lima, sand boarding in Huacachina, watching a gig in the smallest bar imaginable in Cusco, condor-spotting on our three day Colca Canyon trek, and, of course, Machu Picchu.
Bolivia
Another unexpected treasure, Bolivia was the cheapest country we visited, and one of the craziest, with ruggedly beautiful landscapes and a strong, proud culture. We had more adventures there than any country, from cycling Death Road – one of the most dangerous roads in the world – and running down a building in La Paz, to caving in Torotoro and visiting a real working mine in Potosi. We started at Lake Titicaca, which Bolivia shares with Peru, and spent a night on the spectacular Isla del Sol, before heading to La Paz for a week, then to Cochabamba and the Torotoro national park, where we spent two days exploring caves, canyons, mountains and genuine dinosaur footprints. We spent ten days in Sucre, learning Spanish and generally relaxing after some hectic months travelling, then headed to Tupiza via Potosi. The last leg of our Bolivian trip was the four day tour from Tupiza to the Salar de Uyuni, which was the biggest highlight of the country for me. Other highlights include my lovely Spanish teacher David at the Bolivia Spanish School in Sucre,  the night sky over Isla del Sol, cheering on Bolivar with the locals at a match in La Paz, hiking in Torotoro, visiting the "Wild West" in Tupiza, and watching the sunrise over the salt flats at Uyuni.
Argentina
After a brief, four-day stopover in Chile, we switched to Argentina in search of the world's best steak and wine; and we weren't disappointed. Argentina was one of the wealthiest and most developed countries we visited, and most cities felt distinctly European or North American, but the lack in exoticism was made up for by a wonderful culture and an amazing cuisine. Starting in Salta, we headed down to the wine region of Mendoza, then spent a week in the capital, Buenos Aires – one of my favourite cities in the world – before heading up to the border with Brazil and Paraguay to visit the spectacular Iguassu Falls. These were one of the highlights of the entire five months, but other highlights from Argentina include the steak at Viejo Jacks in Salta, a bicycle wine-tasting tour in Mendoza, cheering on Argentina with the locals in one of the first games of the World Cup, learning to tango, the Biking Buenos Aires tour, bondiolas (enormous hot pork sandwiches), and experiencing the insane show Fuerza Bruta at it's home in Buenos Aires.
Brazil
From Iguassu Falls, we slipped across the border into Brazil and checked out their side of the stunning falls, before hopping a twenty nine (yes, 29) hour bus ride to Belo Horizonte so that Sam could watch England play in their last group game at Mineirao stadium. In a series of painfully long bus rides, we then headed to Porto Seguro, Paraty and finally Rio de Janeiro. We were lucky enough to be in Brazil for the majority of the World Cup celebrations, and we were in Rio for the weekend of the final, which was an incredible, once-in-a-lifetime experience. Brazil highlights include getting soaked in Iguassu's Garganta del Diablo, swimming on our very own private beach at Porto Seguro's Mutari, churrasquerias, watching Brazil lose to Germany with a crowd of locals, zip lining at Paraty Sport & Aventura, caipirinhas, learning Brazilian recipes at Cook in Rio, and visiting Christ the Redeemer.
Whew! That just about summarises my 155 day South American adventure, but of course there is so much leftover. So many untold stories that don't quite fit in with any of my blog posts, so many wonderful characters and friends we met, so many hundreds more photographs that haven't made the blog yet, and so many beautiful, secret memories that I'll keep all to myself. Travelling as a couple has been a wonderful experience that really has brought Sam and I closer together, and has taught us some valuable lessons. Our trip has made me braver and stronger as a person, and although there was plenty of fear and stress and arguments, I can honestly say that those five months were the best of my life.
Here's to the next adventure!