Last Updated on
Rio de Janeiro, we discovered, is an absolutely enormous city with dozens of different districts to explore, so varied that it can feel like you're visiting multiple cities at once. From the Rocinha favela, where we were staying in the midst of the busy slum town, to the glossy city centre and the swanky hotels around Copacabana, there seemed to be so many different parts to Rio.
One of my favourites had to be the historic and bohemian Santa Teresa district up behind the city centre. For one thing, the views – once we'd made it, panting, to the top of the steep hill the neighbourhood is perched on – were incredible; the enormity of Rio sweeping away beneath us to the see, with Sugarloaf Mountain towering in the middle of it all. We also had a great view of a nearby favela, surrounded by the white apartment buildings of the more up-market parts of Rio; a great example of the contrast between rich and poor. But even without that backdrop, Santa Teresa itself was fantastic.
Once a glamorous upper-class neighbourhood, Santa Teresa is strewn with now faded mansions that have seen better days. But, I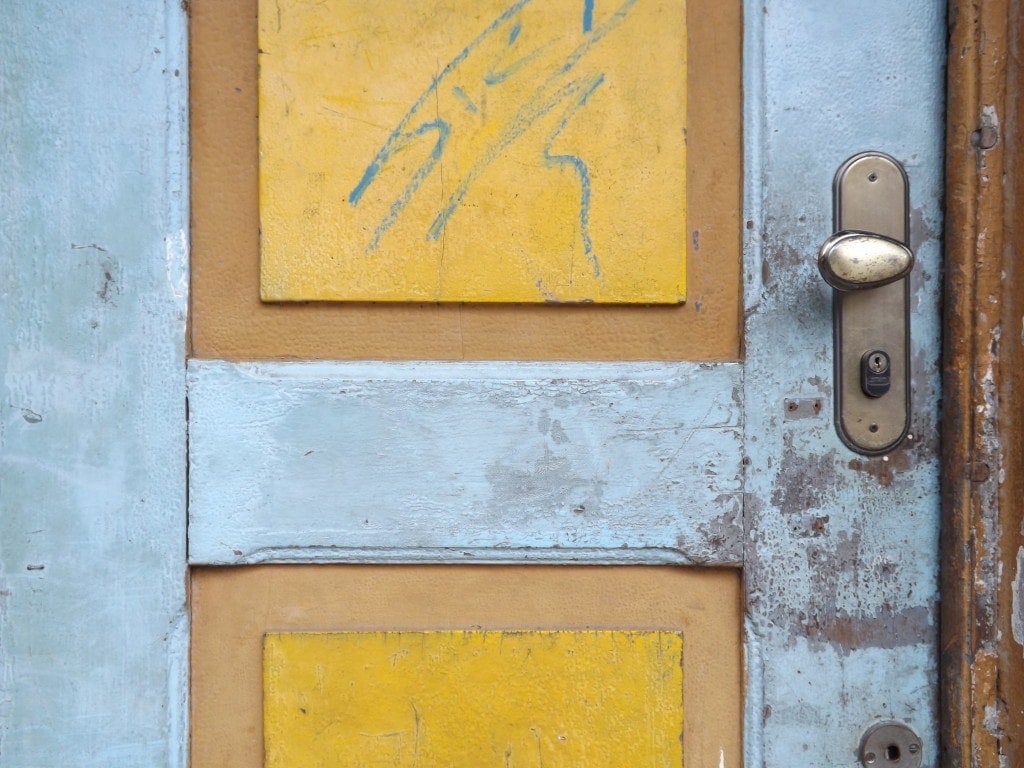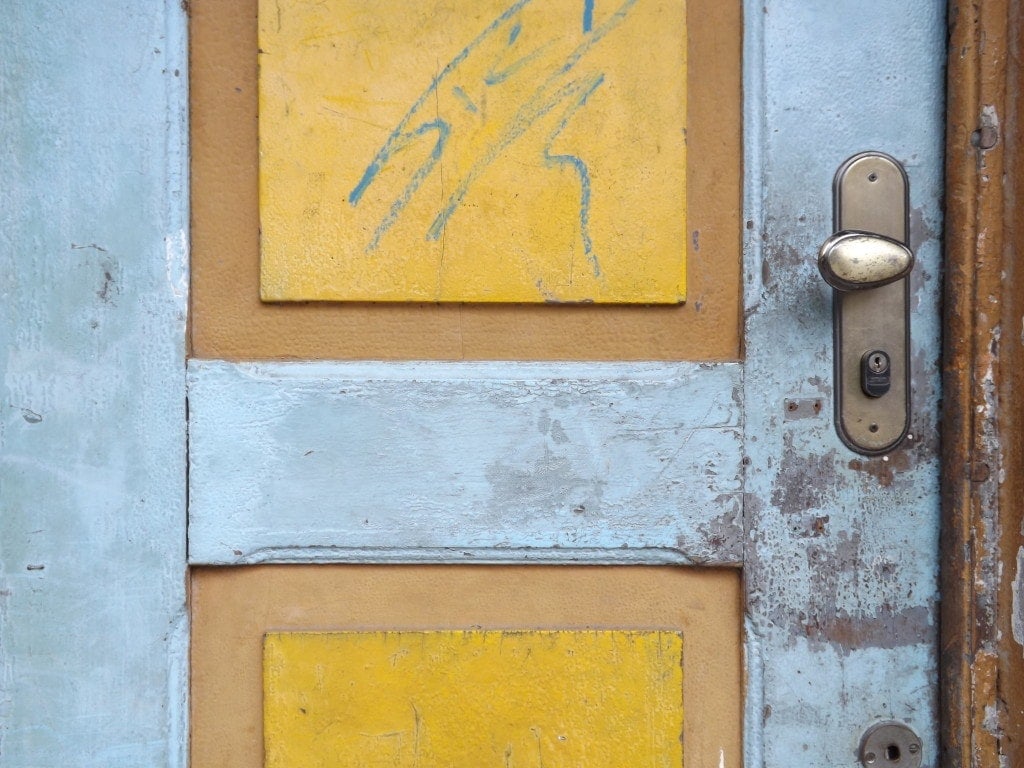 always find more beauty in older, crumbling buildings, and the brightly painted, slightly shabby nineteenth century mansions of Santa Teresa, many of them coated in trailing vines and flowers, made a beautiful setting.
Once the slums had crept a bit too near, Rio's rich and famous moved away from the city centre and the area fell into disrepair.
Delapidated houses meant lower rent, and slowly the area was taken over by artists, writers and musicians in the 1960s and 70s, giving Santa Teresa a vibrant and bohemian reputation as an arts district which still lingers today.
Many of the buildings have been lovingly restored, with numerous mansions now housing cool restaurants or shabby-chic bars, and there are dozens of fantastic art shops tucked into the pretty townhouses. One old mansion that has remained untouched is the one-time home of Brazilian heiress Laurinda Santos Lobo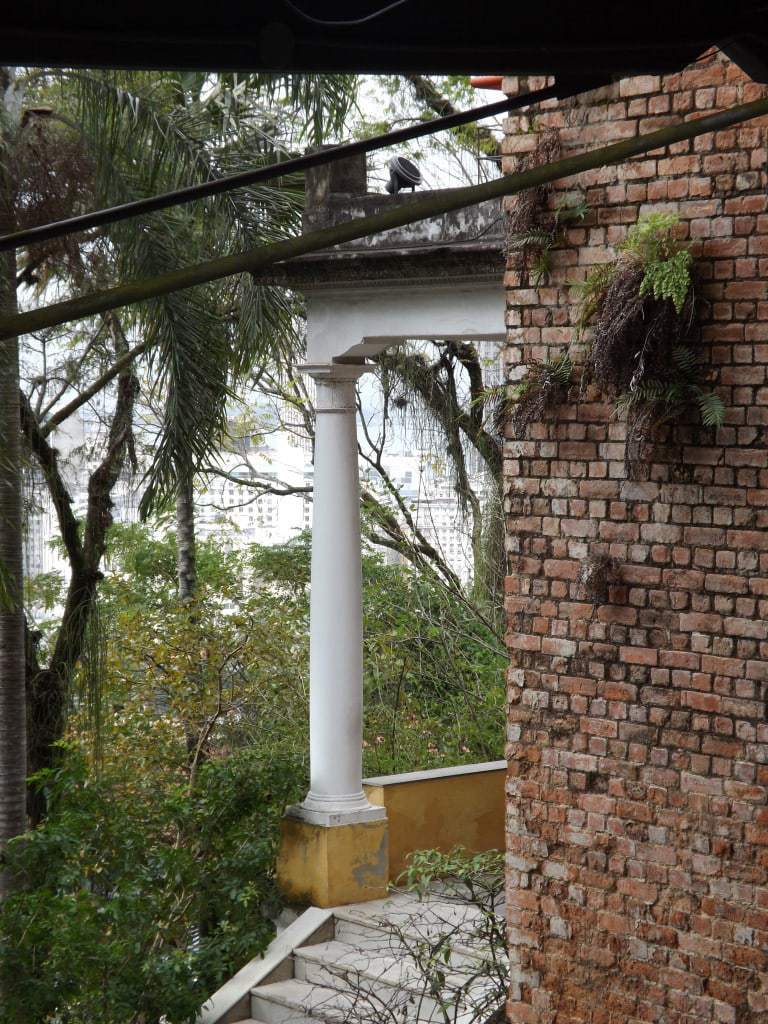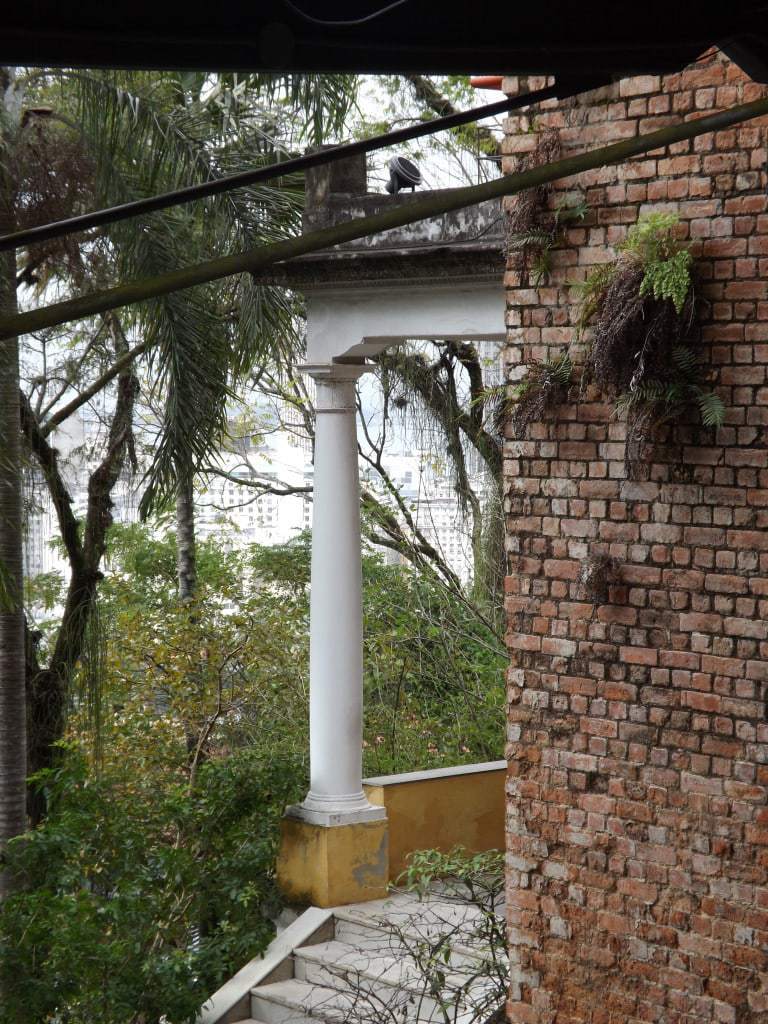 , whose house was a salon for Rio's artists and intellectuals in the 1920s and 30s. This stands in what is now known as the Parque das Ruinas, alongside the art museum Museu Chacara do Ceu, and houses art installations and open-air concerts in honour of it's former role as Rio's artistic hub. The gardens were rich and shady, and between the lush greenery we caught still more glimpses of the incredible views from on high, but sadly when we visited both the museum and the Parque das Ruinas (where the best views of Rio can be had) were closed.
Instead, we visited another ruin, the station of the old bonde, Rio's last remaining tram car system which used to run from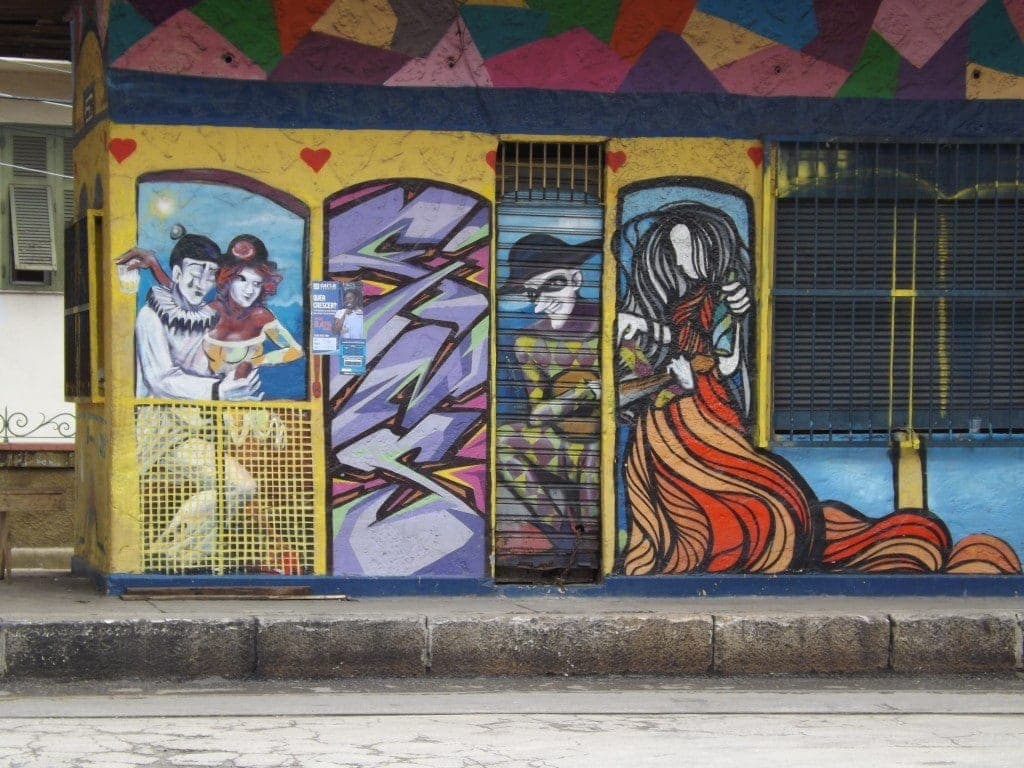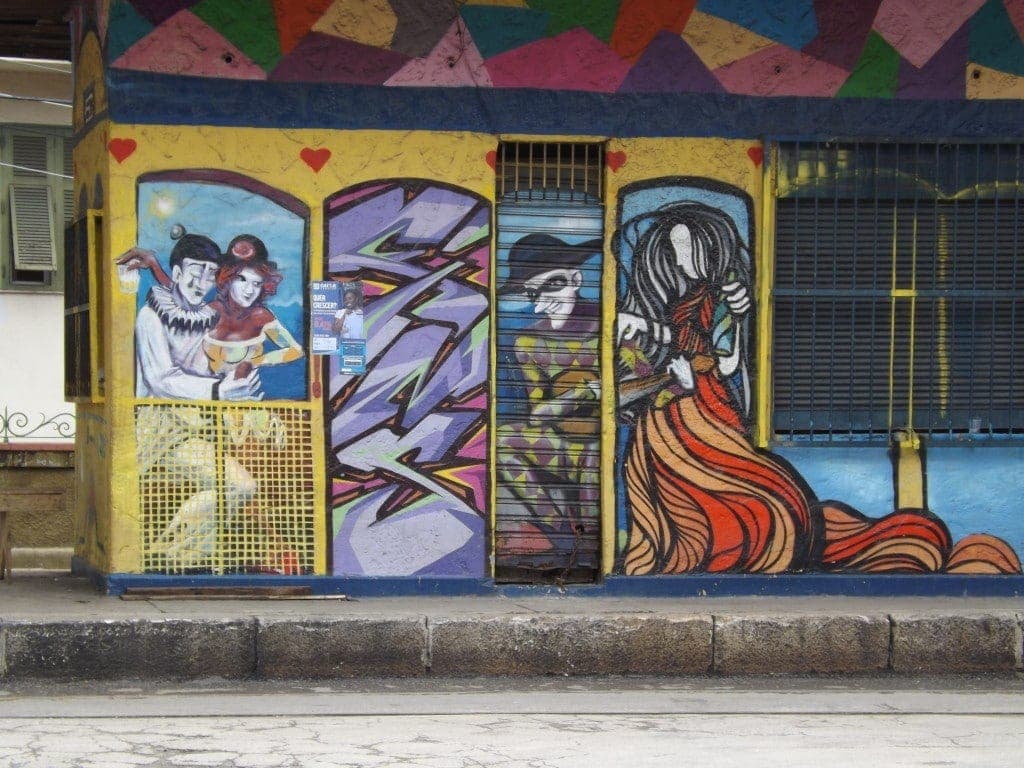 Lapa to Santa Teresa until it went out of action in 2012. The old station has been coated in some really cool street art which recalls it's glory days, while people all over the area are asking when will the trams start running again. We even spotted a huge mural combining the neighbourhood's pleas for the bonde to be reopened with a bit of World Cup fever, showing the winning Brazilian team riding away in a restored yellow tram car… my favourite element was Messi (Argentina's star player and Brazil's arch enemy) crying in the corner.
Fantastic views, great street art and beautiful buildings aside, the real highlight in Santa Teresa has to be the food. There are so many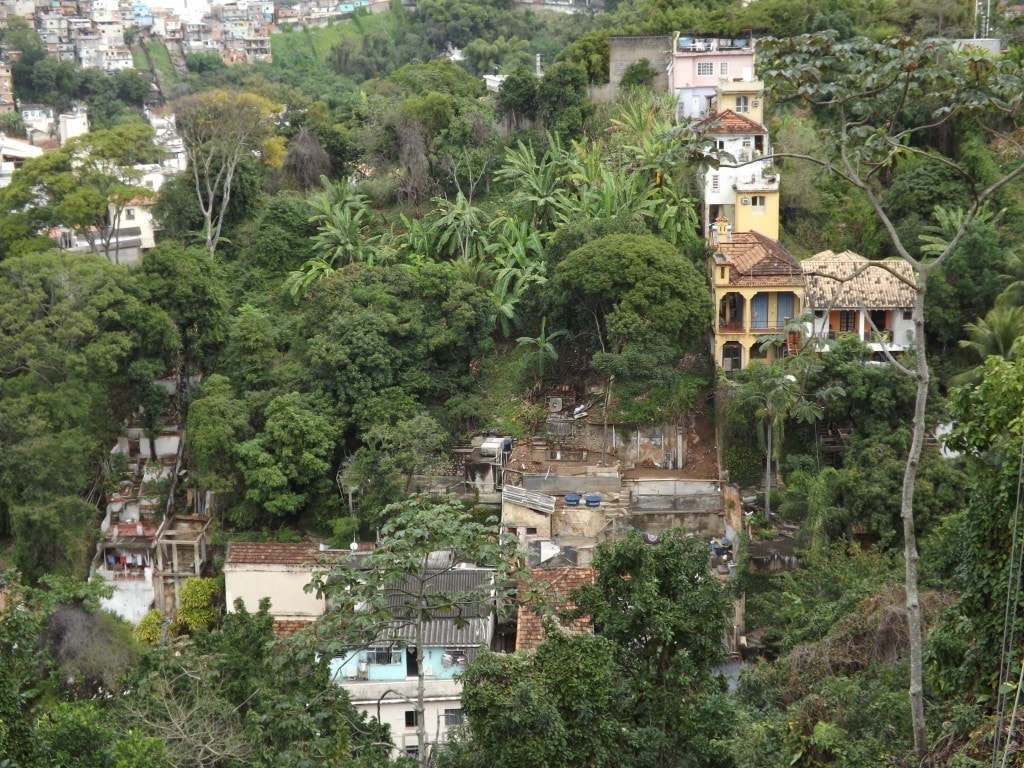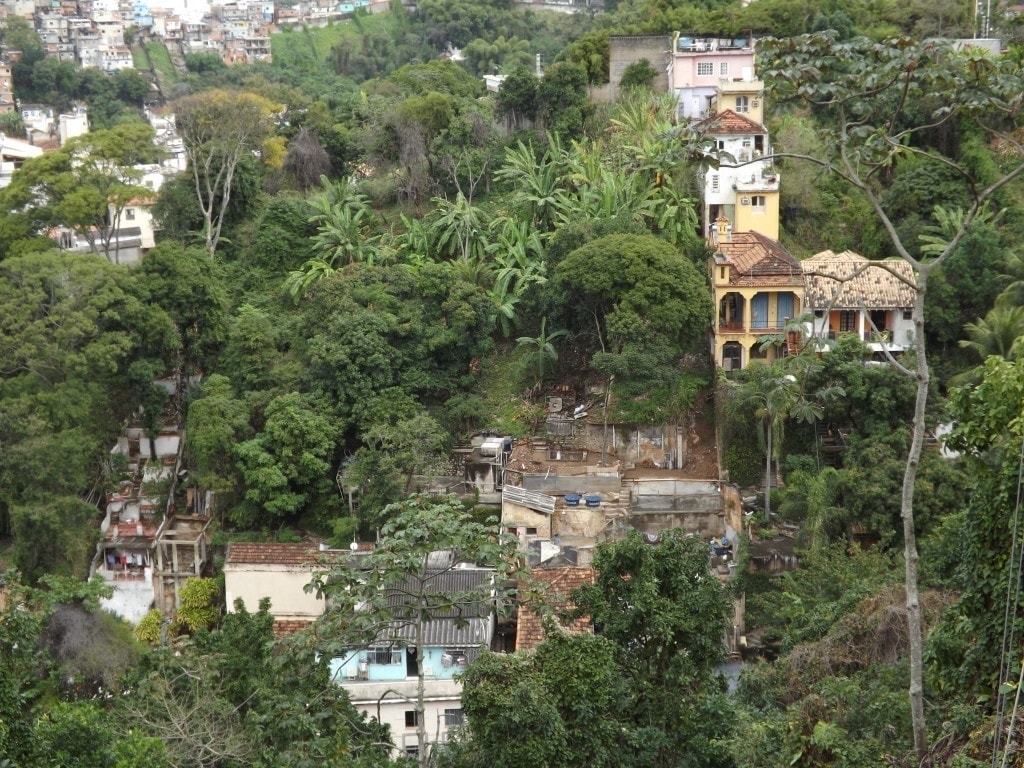 cool bars and restaurants on offer it's hard to know where to start. First up was lunch at the colourfully decorated and very cute Café do Alto, where we ate enormous sandwiches washed down with Brazilian speciality tapioca – a doughy pancake-like dessert which, in this case, was filled with chocolate paste and condensed milk. The best way to eat here would be to order a few different tapiocas with both savoury and sweet fillings and share them between a couple or a group – cheap, filling and totally delicious!
We returned another night to visit the slightly more up-market Espirito Santa, a fancy restaurant with gorgeous views from it's outdoor terrace, whe
re we drank crazy cocktails with combinations like ginger, cachaça and lime or malibu, guarana and ginseng. Dinner consisted of a mixture of sharing platters; tasty bite-sized morsels inspired, like most of the menu, by dishes from the Amazon, like sliced sautéed plantains topped with shredded crab. But, the real star was dessert; a ginger chocolate lava sponge surrounded by chocolate and mango sauce – heaven!
Santa Teresa is so vibrant and artistic, we absolutely loved exploring the area and glimpsing the amazing views of the city between graffiti-clad walls and picturesquely dilapidated buildings. A true Rio highlight!