Some posts on this site contain affiliate links. If you book or buy something through these links, I earn a small commission (at no extra cost to you). Take a look at my privacy policy for more information.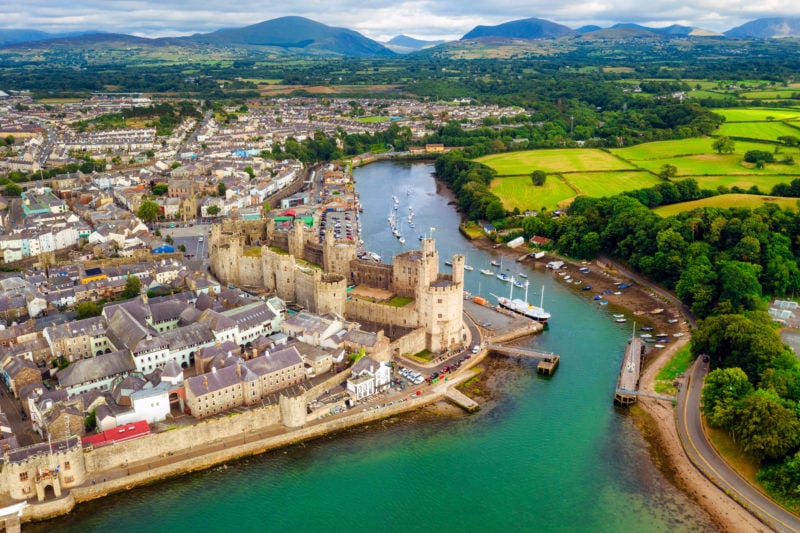 A fantastic guide to the best things to do in Caernarfon and nearby – by a local writer who grew up there!
Caernarfon is one of the best towns to visit in North Wales – with heaps of delightful independent cafes and shops, iconic Welsh pubs, and an epic historical castle at its centre.
Having grown up in the area, I know the town as the charming heart of Welsh culture in North Wales, as well as a gateway to some of Eryri's (Snowdonia's) best attractions.
Caernarfon is a quaint town with plenty of things to do. It's also a great place to hear the Welsh language being passionately spoken on the streets!
Caernarfon's undeniable appeal to visitors lies in its impressive castle grounds. But for a true local's experience, you can find most of the town's charm tucked away in its narrow cobbled streets. Visitors here can relish the taste of some incredible local food, browse unique independent shops and enjoy a bit of the surrounding countryside.
Caernarfon sits on the Menai Straight across from Anglesey. Popular places like Llanberis, Portmeirion, and Beddgelert are all within a short driving distance. There is plenty to do in this beautiful coastal town that makes for an incredible Welsh getaway.
Best Things to do in Caernarfon
1. Visit Caernarfon Castle
Visiting the mighty Caernarfon Castle is one of the top things to do in North Wales. It is recognised as one of the best castles in Wales, and remains one of the most complete and strong-standing castles in the entirety of the UK.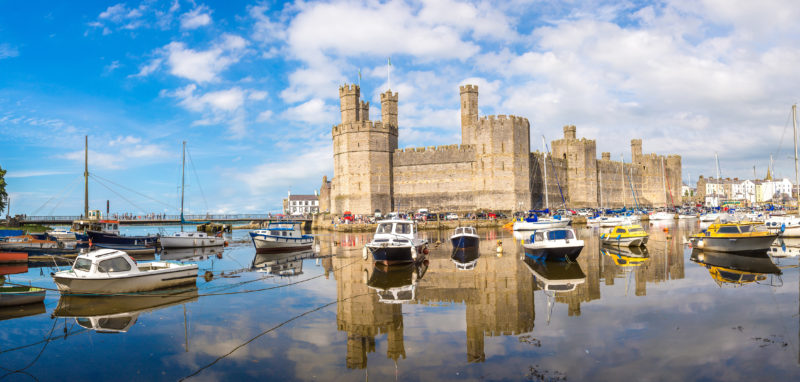 This impressive fortress-palace was built by Edward I in the 13th century. It's a majestic combination of elaborate towers and castle walls that stretch out across parts of the town.
Visitors can spend a few hours here exploring the castle walls, towers, museum, and courtyard, taking in the rich tapestry of Caernarfon's past. Be sure to climb up the castle towers for some great views of the Menai over to Anglesey!
2. Enjoy a Ramble with the Y Foryd Walk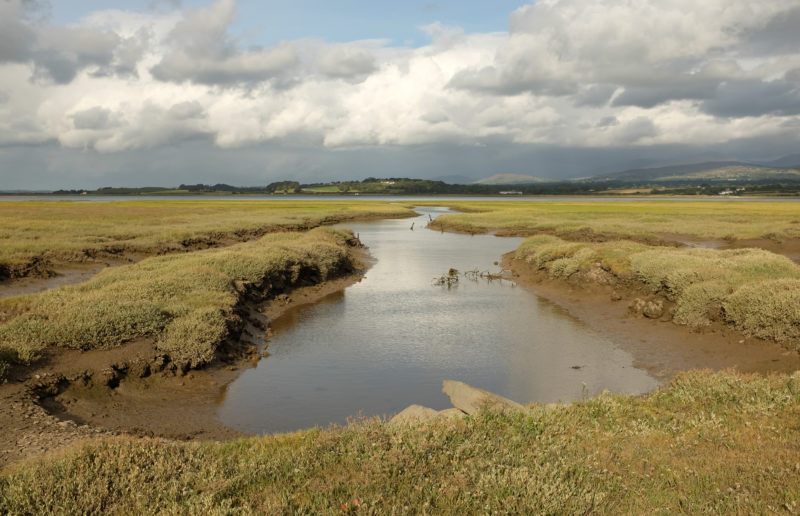 There are many great walks in the Caernarfon area, offering stunning coastal views with breathtaking mountain landscapes in the near distance. Over the famous pedestrianised swing bridge near the harbour, you'll find one of the best gems in Caernarfon – Y Foryd.
This is a wonderful coastal pathway from the Castle to a park on the other side of the harbour. There's also a great photo spot along the way, of the Castle towering over the water.
Follow the Foryd path along the coast for a relaxed walk passing farmland, fields, a golf course and some incredible mountain scenery. Many people also pair this walk with a visit to Fron Goch, a charming garden centre just outside the town with a delightful cafe.
3. Grab a Bite To Eat
You're not short of delicious, independent food venues in Caernarfon. On the town square, you'll find a great selection of places to eat. Caffi Maes is a popular choice, serving well-priced cafe food with the best view of the castle in town!
Along the castle walls, you'll find gems like Osteria, a tiny Tuscan restaurant that has some of the best Italian food in North Wales. Over on Palas Street, the famous Dutch pancakes cafe Scoops will satisfy a sweet tooth with incredible treats and endless flavours of ice cream.
Most cafes and restaurants in the heart of the town have outdoor seating so – if the weather permits – will transport you to the likes of the South of France (accompanied by the infamous clatter of Caernarfon's seagulls)!
4. Ride the Welsh Highlands Railway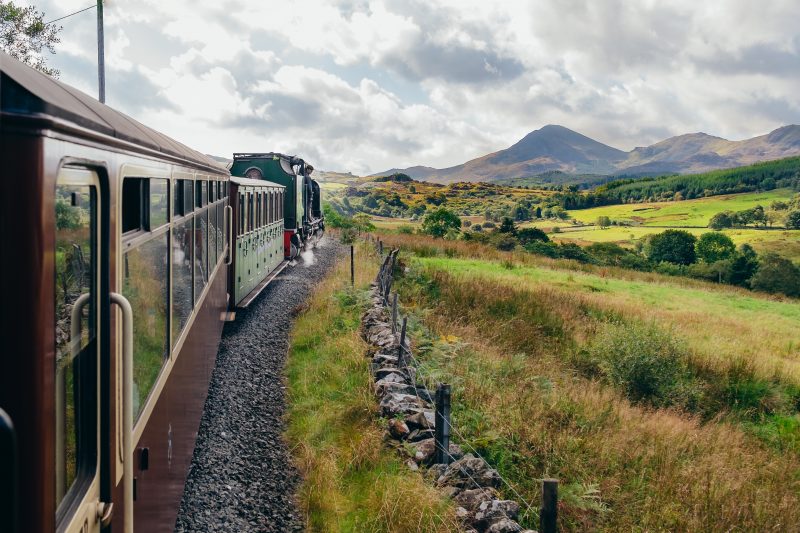 Catch the famous Welsh Highlands Railway steam train from the newly renovated Caernarfon Railway Station. The line runs from Caernarfon along the base of Snowdon, through quaint Beddgelert and on to Porthmadog. This is a must-do activity in North Wales.
The Railway is an incredible way of seeing the sights of Eryri (Snowdonia) in all their glory. You'll pass ancient oak forests, majestic castles, towering mountains, and free-flowing rivers – making for an unforgettable scenic journey.
5. Stop At An Iconic Welsh Pub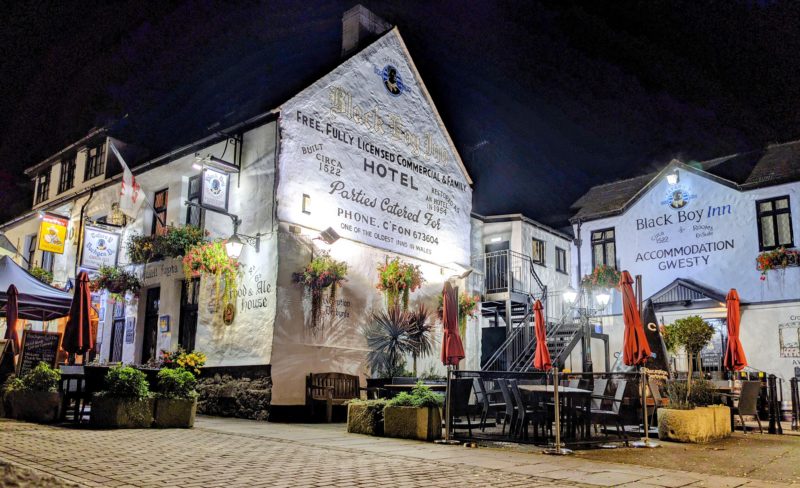 Drink like a local among the narrow streets of Caernarfon. Here, you'll find some of the best pubs and bars in Wales! The Black Boy is a North Wales staple – one of the oldest pubs in Wales that now also serves as a restaurant and B&B.
This is one of the most recognised pubs in Wales, with a rich history dating back to the 16th century. The restaurant is extremely popular with visitors in high season, but you'll find locals nestled in the cosy pub year-round.
Your visit isn't complete without a stop at Bar Bach. Alleged it's the smallest bar in Wales, brimming with local gins, beers and ales. The Anglesey Arms is another favourite on a summer day. Locals and visitors gather on the harbour walls outside the pub in the sunshine to drink whilst enjoying live music. Caernarfon is home to a great selection of renowned pubs that make for an excellent pub crawl!
6. Bike the Lon Eifion Cycling Route
Did you know you can cycle alongside the Welsh Highland Railway tracks? The wonderful Lon Eifion cycling route offers a scenic bike-only journey from Caernarfon towards Bryncir near Penygroes.
The route begins near Caernarfon Castle and continues for up to 10 miles on a sign-posted path. Be sure to explore other cycling routes that also begin from here! Bicycle hire is available from several sites in Caernarfon too!
7. Explore Doc Victoria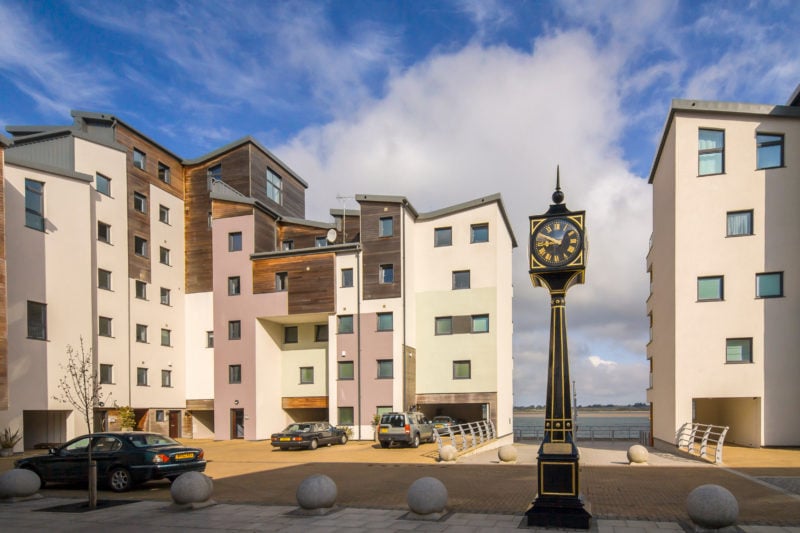 Make your way along the castle walls to Doc Victoria. This is a stunning harbourfront establishment with luxury apartment complexes, modern office spaces, hotels, and renowned restaurants.
It's a great place to walk along the waterfront and admire the various boats in the marina. Here you'll also find the Galeri arts centre, a local culture and entertainment hub consisting of a cinema, art exhibitions, theatre shows and a modern cafe-bar.
Local's Tip: Don't miss a visit to Fu's, an incredible Chinese restaurant looking out over the marina!
8. Browse the Indie Shops on Palace Street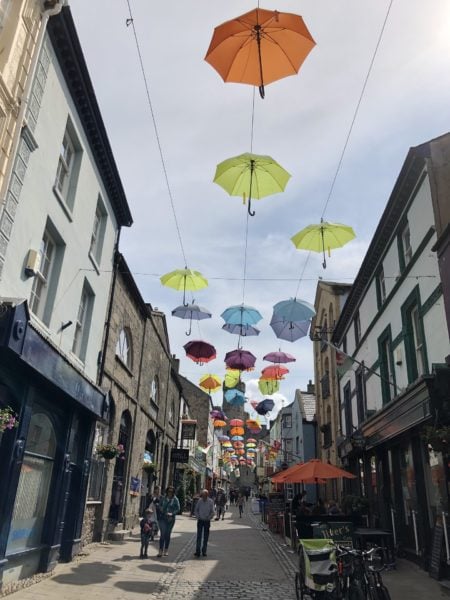 Colourful Palace Street is a famous shopping street in North Wales, with some aesthetically pleasing shopfronts and European alfresco-style cafe dining on the street during the summer. Here, you'll find some incredible independent jewellery shops, bakeries, bookshops, clothing boutiques, and much more. It's a favourite with both locals and visitors, and has been awarded with excellence by various high street awards.
9. Hit the Waterfront at Cei Llechi
Cei Llechi (Slate Quay) is a new development in Caernarfon's harbourfront where derelict buildings have been transformed into charming workspaces and stores for local artisan and craft manufacturers, as well as a restaurant and ice cream parlour.
The regeneration of the area celebrates the important history of Caernarfon's shipping industry, where cargoes of slate and more were transported to worldwide destinations. The area is a great place to soak in the sun on a summer's day. You can also find vendors here with supplies to go crabbing off the edges of the harbour! Be sure to visit the incredible La Marina – a sister restaurant to Felinheli's iconic venue of the same name – which serves delicious Mediterranean food.
10. Enjoy these Family Activities in Caernarfon
Caernarfon is a great destination if you're travelling with children. Why not spend the day at the renowned Beacon Climbing Centre, where you'll find climbing lessons, crazy climbs, and bouldering, as well as a huge variety of other activities for the whole family!
Families also travel to Caernarfon for its Fun Centre – a children's indoor play area with slides, ball pits, laser quest and more! Only a short drive outside of Caernarfon, you'll find other family-friendly attractions such as Gypsy Wood Family Park and Greenwood Forest Park!
11. Don't Miss Caernarfon Food Festival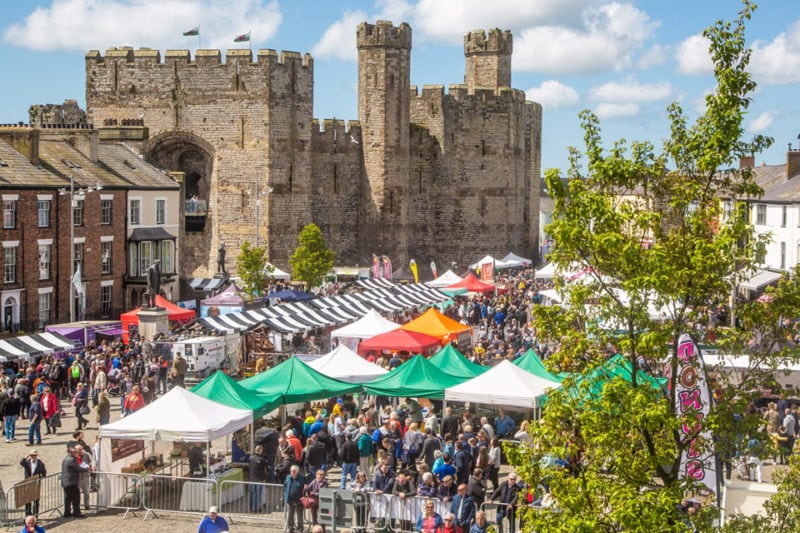 Don't miss the Caernarfon Food Festival, an annual celebration of Wales' best local food that fills the streets surrounding the castle. The festival is one of the best in the country, with delicious food and drink stalls, live cooking demonstrations, live Welsh music and more, making for a fun day out for all the family!
Next dates: 13th May 2023
12. Try One of These Awesome Day Trips from Caernarfon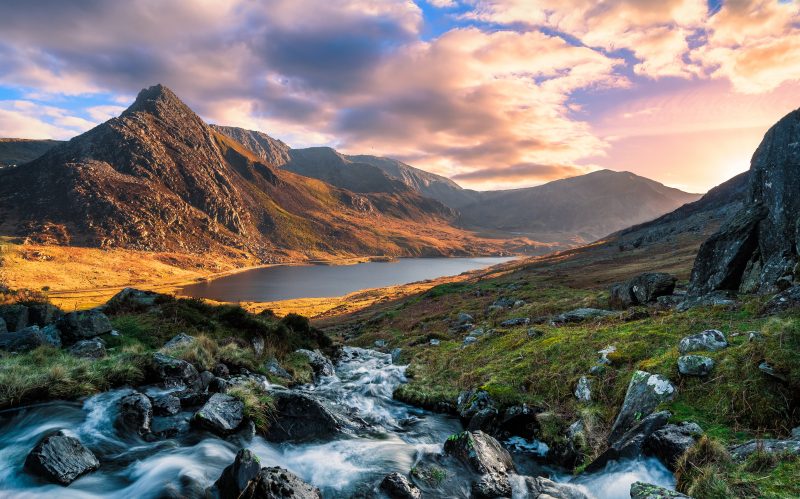 There are many popular attractions and day trip destinations within a short driving distance of Caernarfon. The picturesque village of Llanberis, the gateway to Yr Wyddfa (Snowdon) is only ten minutes away, so Caernarfon is a great base for exploring most of the National Park.
Or take a short, scenic drive over to Beddgelert, one of the most attractive villages in the entire country. Other points of interest – including ZipWorld, Anglesey, Portmeirion, and more – are all under a 30-minute drive.
Caernarfon is conveniently situated near the new North Wales bypass, so travelling in the area has never been easier!
More in and Around Caernarfon
19 of the Best Places to Visit in North Wales
A Local's Guide to the Best Things to do in Llanberis
About the Author
This guide to the best things to do in Caernarfon was written by local travel writer Megan Tomas.
I'm a travel writer and content creator from a small village outside Caernarfon in North Wales. After graduating with a journalism degree from Cardiff University, I worked for 4 years as a digital producer at a Welsh production company. Last year I left my 9-5 to pursue freelancing writing full-time, and am now slow-travelling the world (currently in Bali) as a digital nomad.