Some posts on this site contain affiliate links. If you book or buy something through these links, I earn a small commission (at no extra cost to you). Take a look at my privacy policy for more information.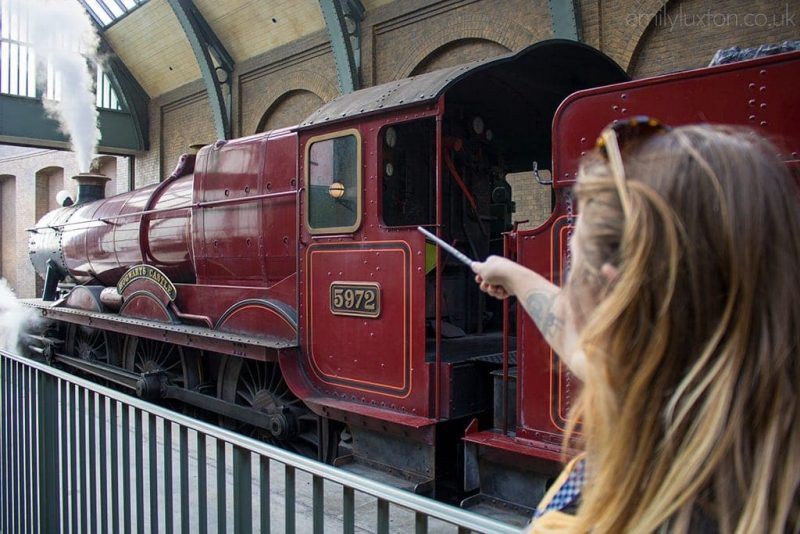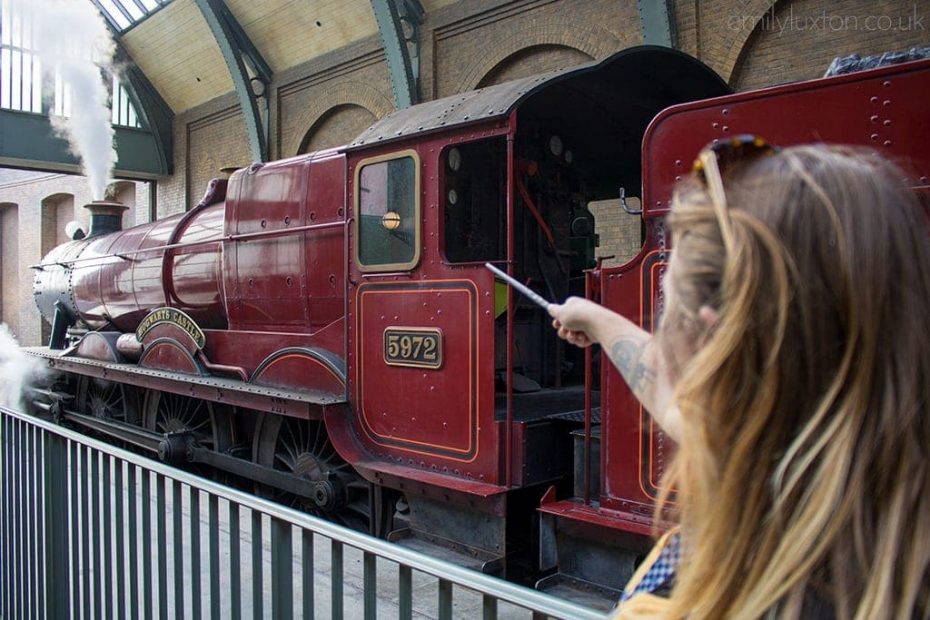 Everyone has their obsessions. Sports, films, collecting creepy garden gnomes… there's something for everyone. For me, it's Harry Potter.
I've read the books at least thirty times each. They're my answer to any bad day! I own Harry Potter pyjamas and I cried when I saw the graffiti-covered bathrooms at the Elephant Café in Edinburgh! I have a Deathly Hallows tattoo on my ankle. In short… I love those damn books.
So the Wizarding World of Harry Potter at Universal Studios has been on my wish-list since before it was even built. And finally, in what is the honest-to-goodness highlight of my blogging career to date, I was able to visit! Me and Vicky Flip Flop spent a full, exhausting day at Universal Studios Orlando, Florida – and this is what happened.
My tickets for Universal Studios Orlando were kindly gifted by the park. All words, opinions, and excitement are entirely my own.
READ MORE: How to do Universal Orlando on a Budget – all my money-saving tips!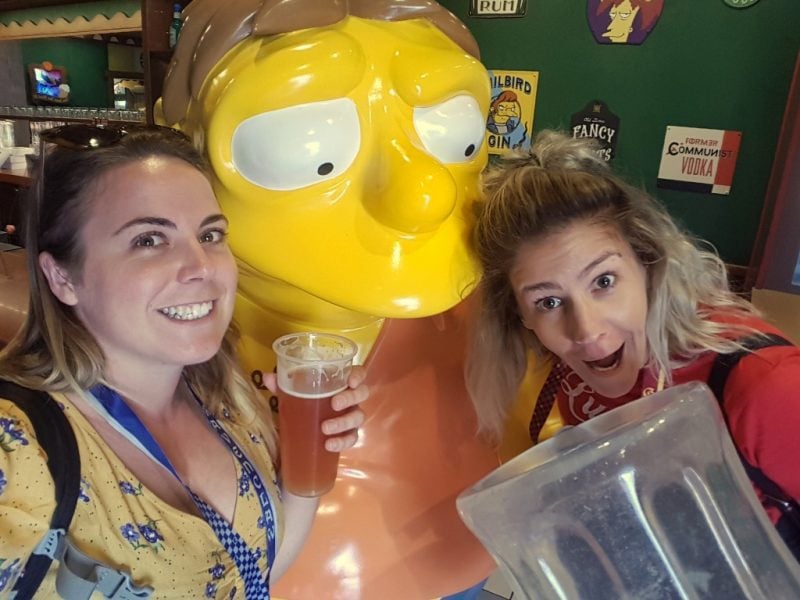 Walking into Diagon Alley
You know when you see really excited kids dragging their parents impatiently by the hand? Meet Emily and Vicky in Universal Studios.
Poor Vicky. The girl is a saint to have put up with me all day.
After a quick Duff at Moe's Tavern in Simpson land, we headed around the lake to "London". Inside Leicester Square tube station, we walked into a hidden walkway behind a brick wall… and suddenly we were in Diagon Alley!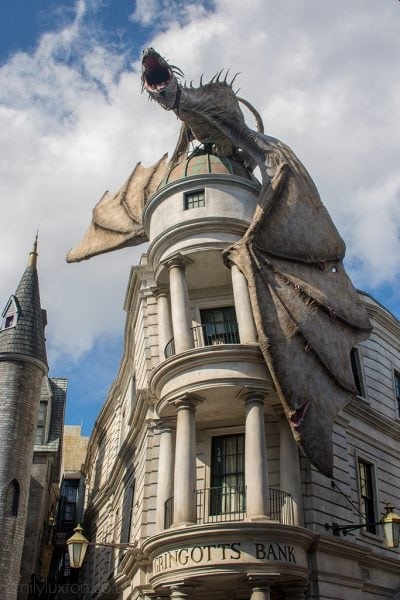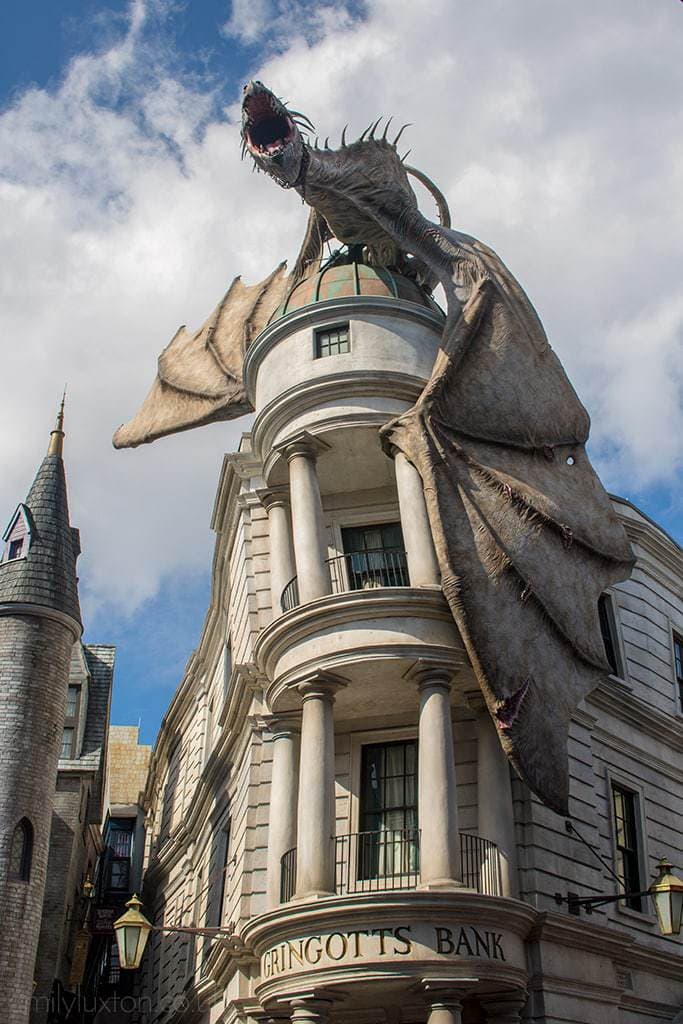 Gringotts was right in front of me, the dragon busting out of its roof. For a moment I thought I might pass out. One minute you're in Universal Studios, with Jaws and the Simpsons' Lard Lad statue and the MIB headquarters around you, and the next you are IN Diagon Alley. I was a jabbering mess of emotions.
Getting My Wand
Waiting in line outside Ollivander's, I thought Vicky was going to punch me. I was bouncing up and down from the excitement, and risking whiplash as I flicked my head back and forth, trying to take in everything. "Look, there's Florean Fortescue's. Look! Chocolate frogs. OH MY GOD look that girl just did real magic".
Thankfully it didn't take too long to get inside. Where we met Mr Ollivander himself and watched – dying with jealousy (in my case at least) – as one member of the group chose their wand. Well, the wand chose them of course.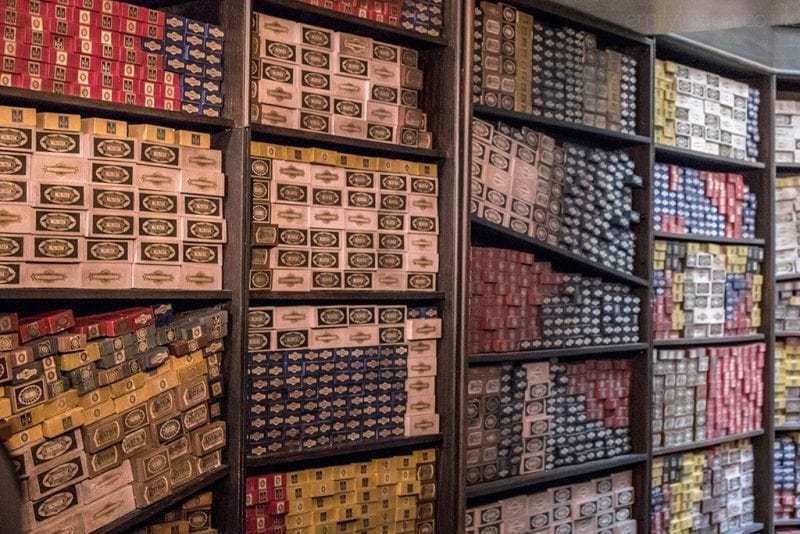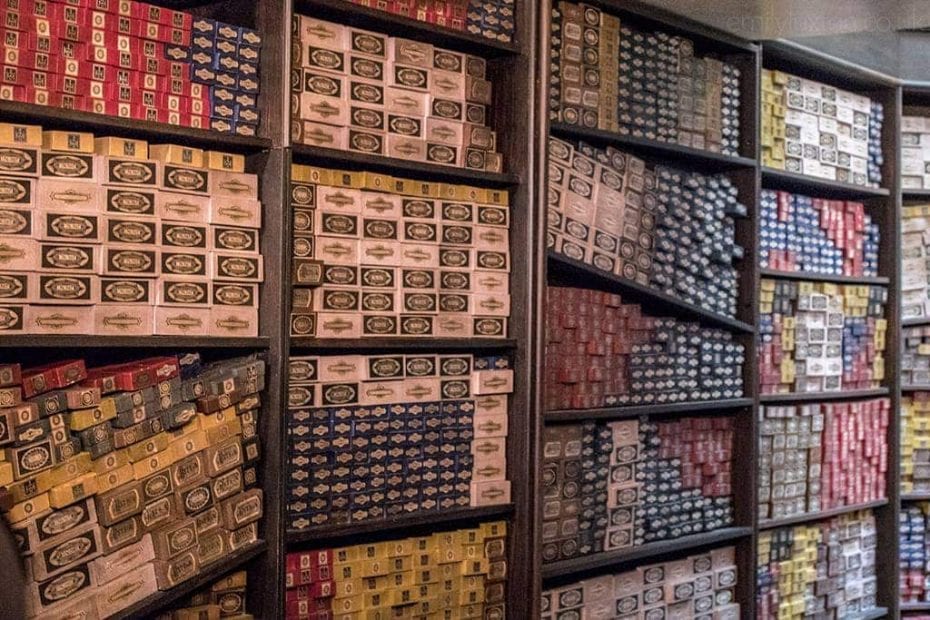 The rest of us headed to the gift shop to pick out our wands. Not just any old wand. This one is REAL MAGIC.
You get a beautiful parchment map that shows you all the magical spots around both parks and what spell you need to interact with the stuff there. I made a quaffle float! I unlocked a door! It was amazing.
Chatting to a Shrunken Head
"Get a bit closer, he doesn't bite" a very American version of Stan Shunpike told me, ushering me towards the window of the bright purple Night Bus.
"No I don't – I just gum" said the toothless shrunken head in his thick Jamaican accent.
The shrunken head spoke to me. I mean it literally spoke to me. It asked me where I'm from. We had a chat!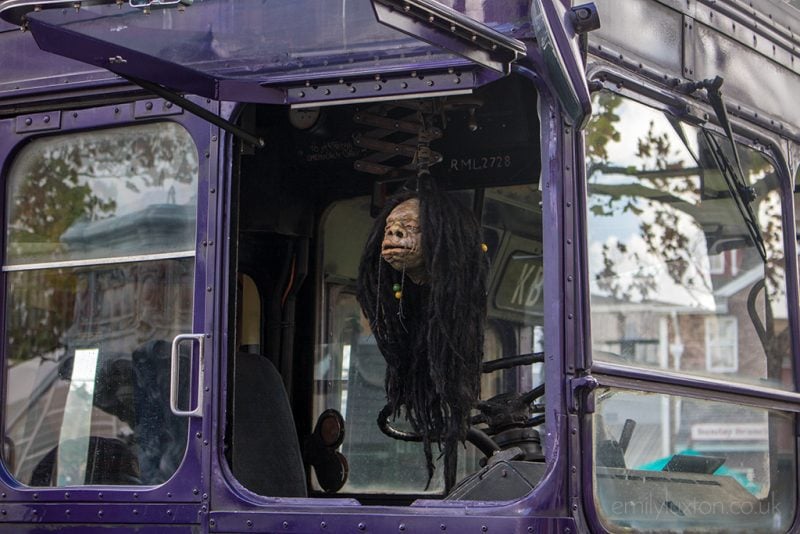 There are so many interactive things around the Wizarding World of Harry Potter. A Gringotts goblin wearily told me not to use the flash on my camera when I tried to take a photo of him. There are dozens of points where you can interact with your magic wand. Every now and then, Kreacher appears in the window of Number 12 Grimmauld Place. There's so much to discover outside the rides – you don't even need to go on any!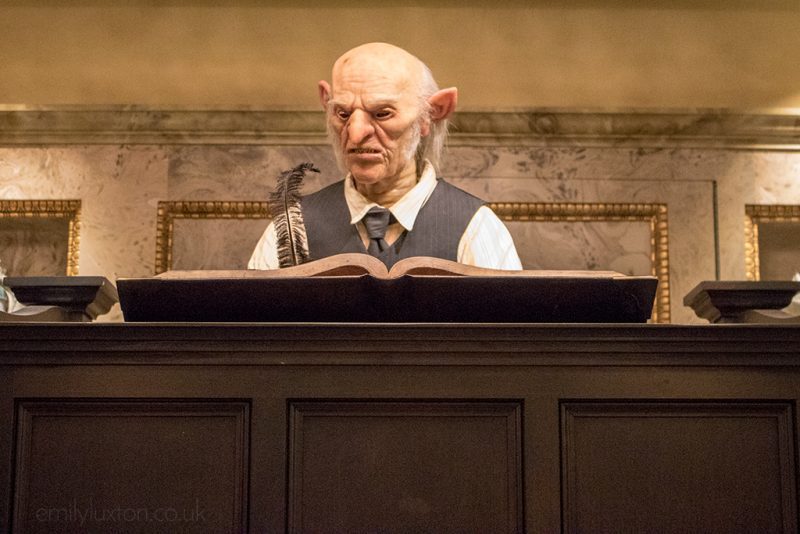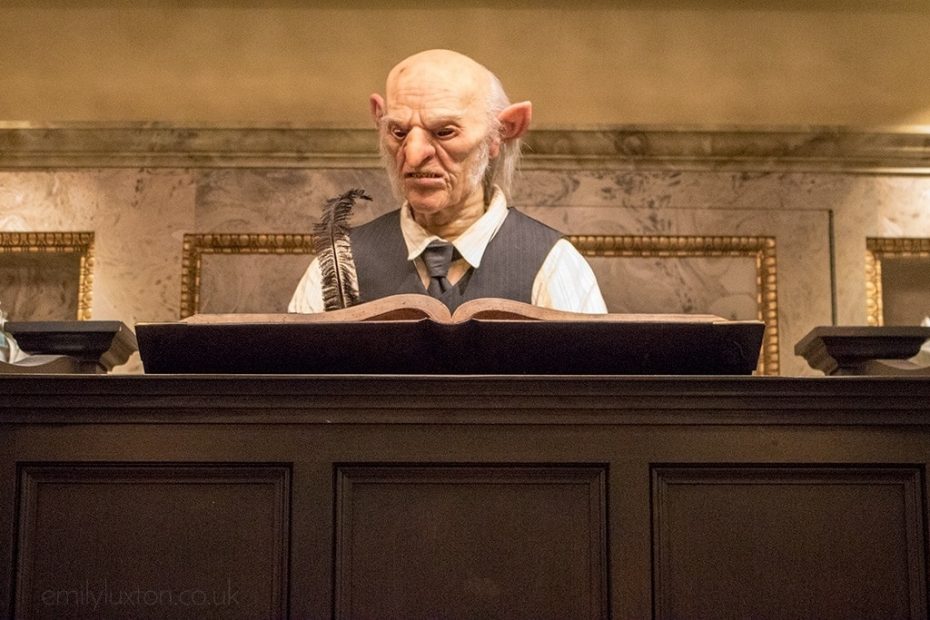 When the portraits talked and I almost died of joy
One thing that always blew me away about Universal Studios was the attention to detail – but the Wizarding World of Harry Potter takes it to another level. From the get go, you are well and truly immersed! Even signs apologising for some construction were from The Ministry of Magic. And the queues for the rides were a truly magical experience.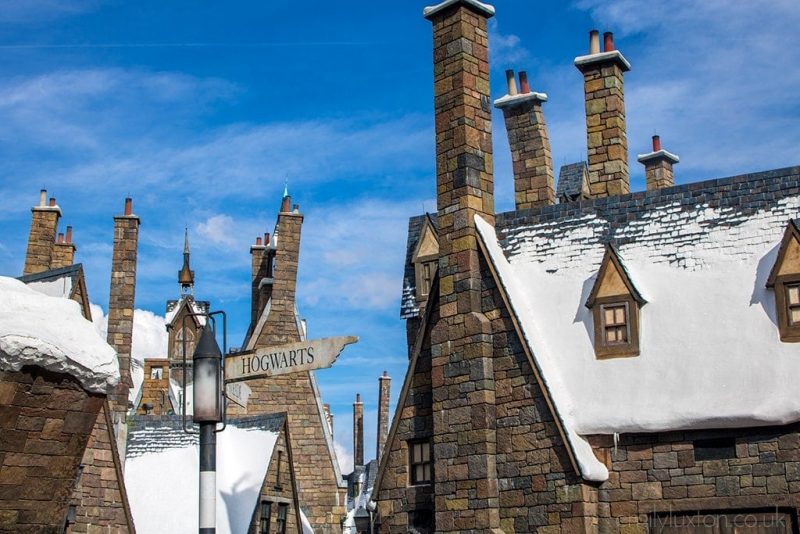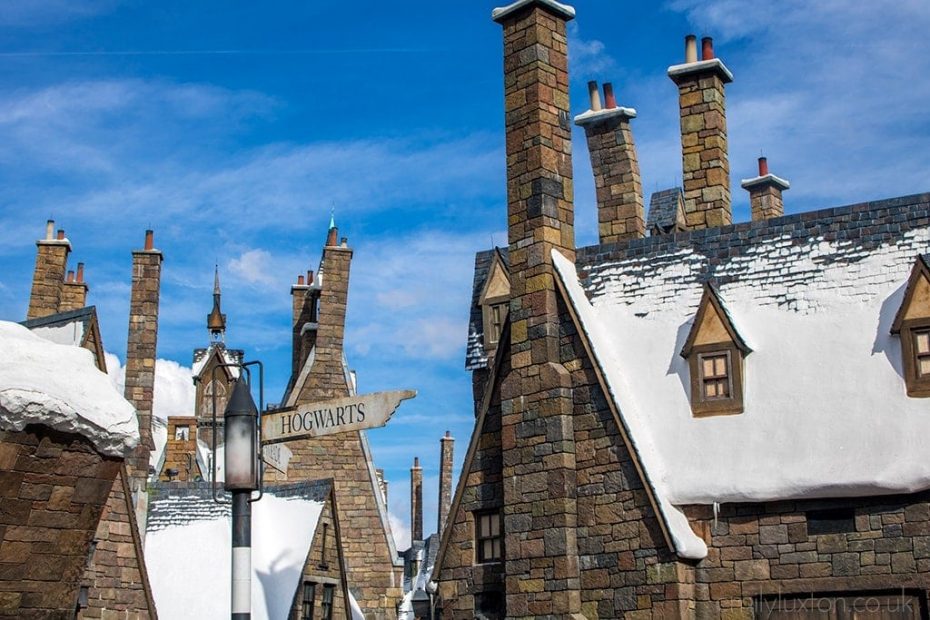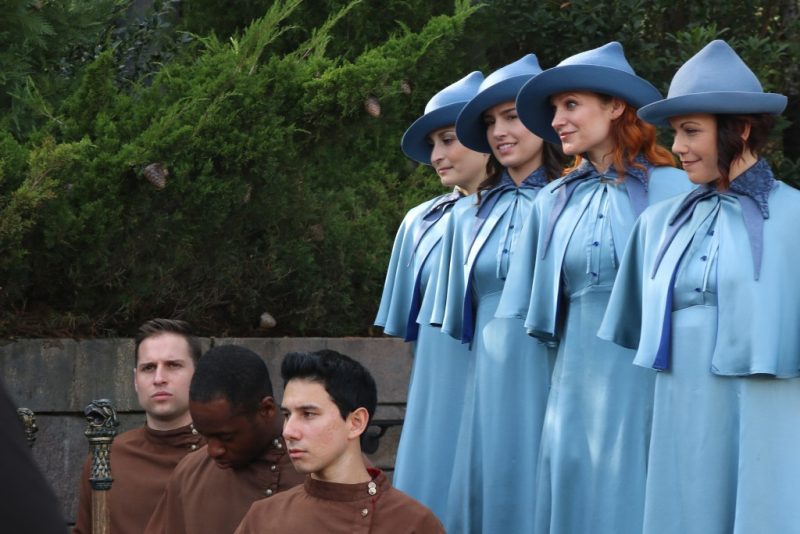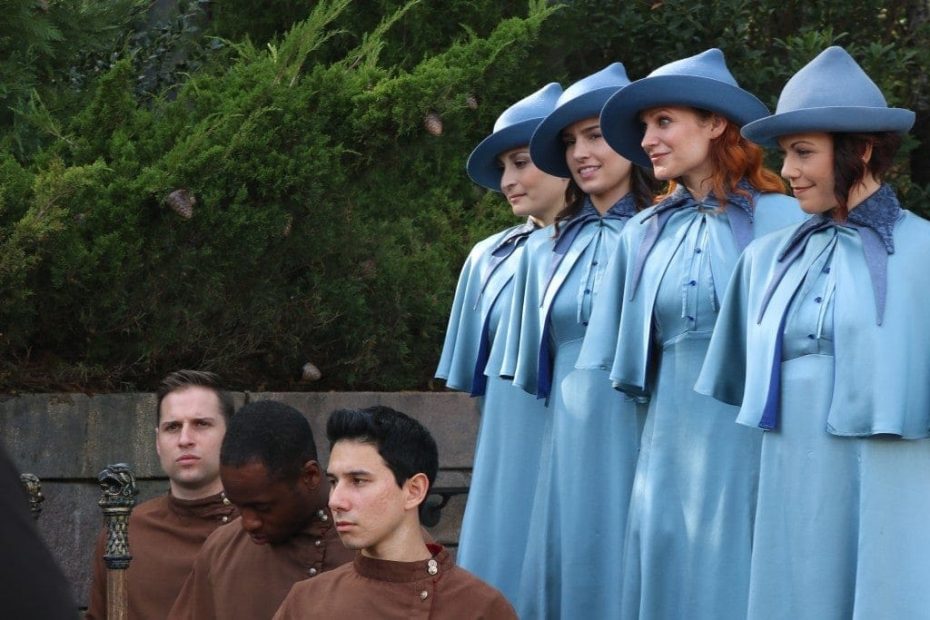 Waiting for the Hogwarts ride, we headed up a spiral stone staircase inside Hogwarts. (In case you're wondering, going inside Hogwarts was basically the highlight of my entire life so far). And as we walked past some of the portraits… THEY SPOKE TO US. I think my reaction could pretty accurately be described as a swoon. A literal, Victorian-era damsel-in-distress swoon! I had to grab the railing to steady myself.
I wish I was exaggerating. But I'm really not.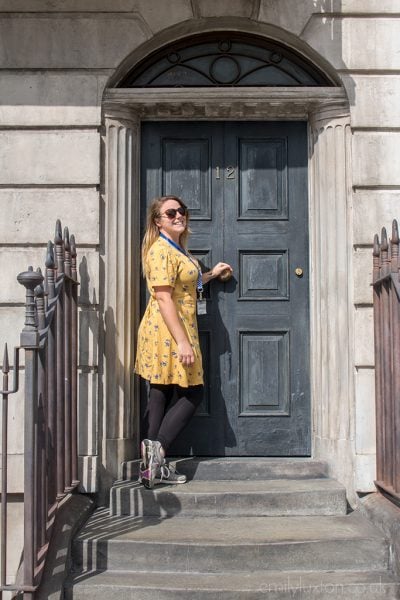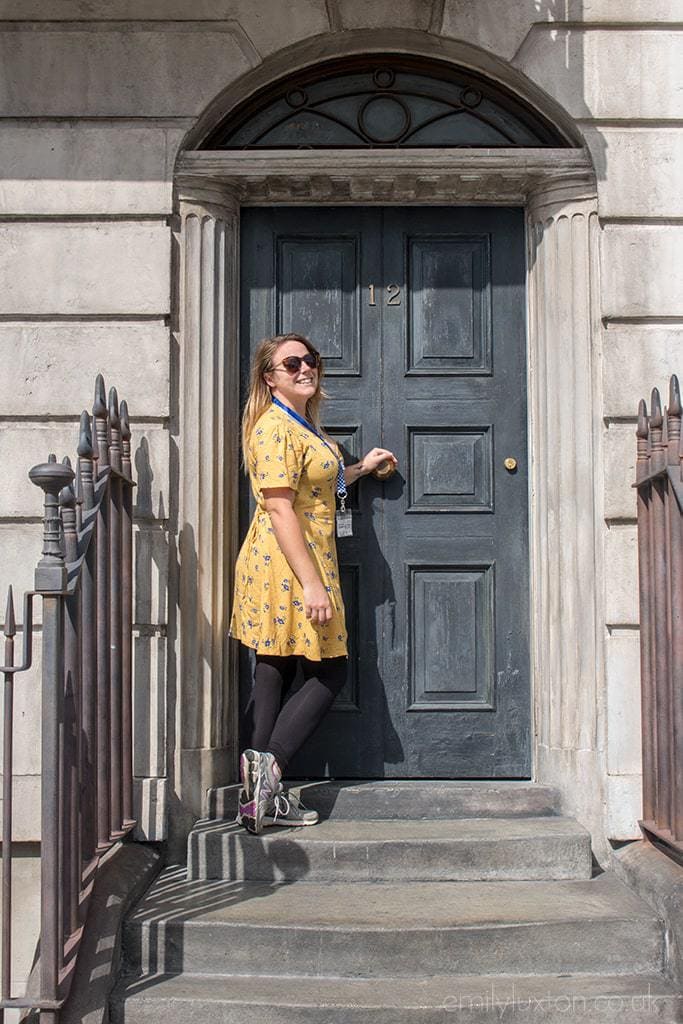 Other Universal Studios Orlando highlights
Oh yeah, we did some other stuff too! I don't have a clue how far we walked but it was knackering! Thanks to unlimited queue jump passes, we were able to cover a lot of ground in just one day at Universal Studios Orlando.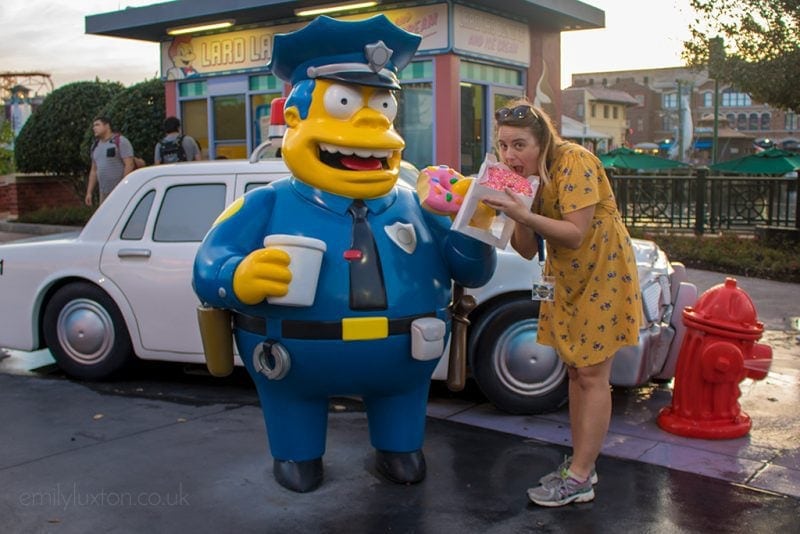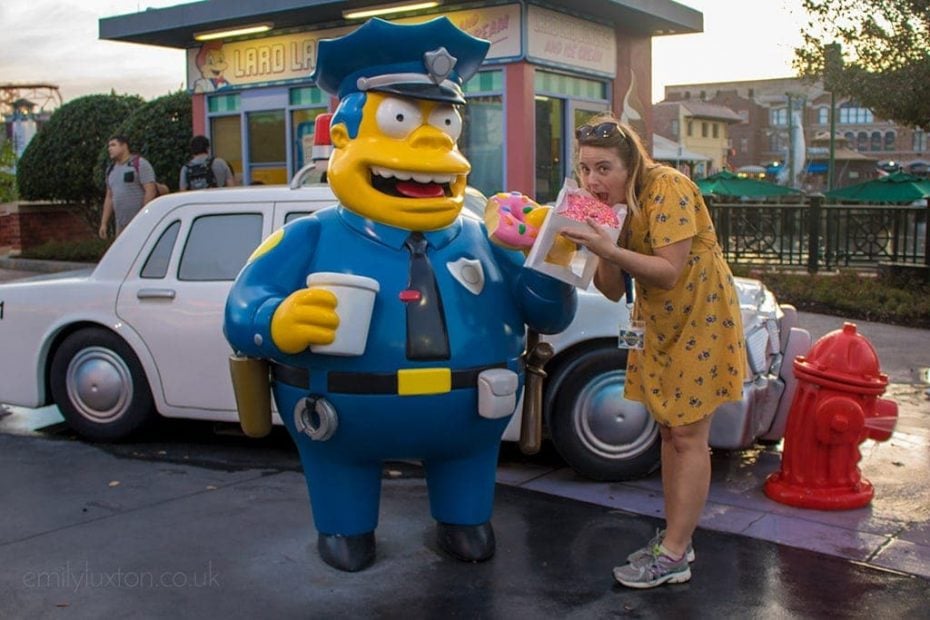 I geeked out over the Marvel superhero area in Islands of Adventure, and gorged myself on the face-sized pink doughnuts in Simpsons land. We got splashed on the Jurassic Park ride and then absolutely soaked on the river rapids. Vicky kicked my arse on the Men in Black alien shooting ride.
It was such a fun day and I'm really not joking when I say it was one of the highlights of my blogging career. Best. Day. Ever.
RELATED POST: 7 Fun Things to do in Hutchinson Island