Some posts on this site contain affiliate links. If you book or buy something through these links, I earn a small commission (at no extra cost to you). Take a look at my privacy policy for more information.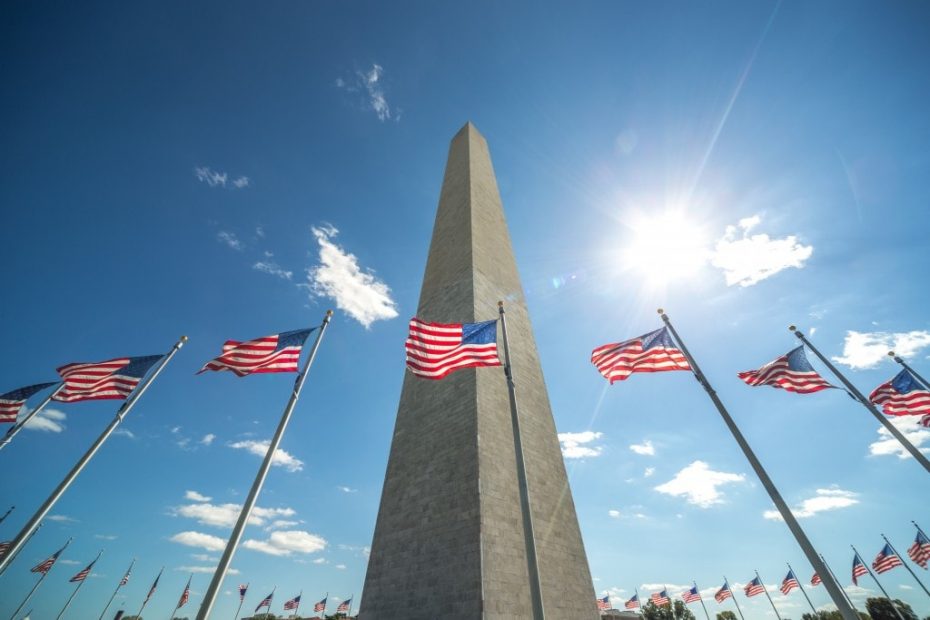 Welcome to the Trek America Freedom Trail – a road trip taking in the northeastern US states. This is the perfect East Coast USA tour for solo travellers, or for anyone who wants to connect with like-minded people in a fun, small-group setting whilst seeing all the very best that the USA has to offer!
From Philly Cheesesteaks to Boston Lobster rolls, from a boat ride into Niagara Falls to a horse and buggy ride around Amish Country, from the monuments of Washington DC to the history of the Boston Freedom Trail… this is everything you could possibly want from a tour of East Coast USA, and it's all packed into just one week!
I took this tour through the northeast of the US with Trek America a couple of weeks ago, and absolutely loved it. Great company, fun evenings at the campsite, and some of the biggest highlights that the northern East Coast has to offer. Below is my review of the Trek America Freedom Trail, to help you decide if this trip is for you…
Who Are Trek America?
East Coast USA Tour: The Route
My Trek America Freedom Trail Review
What's the Accommodation Like?
Costs, More Info, and Further Reading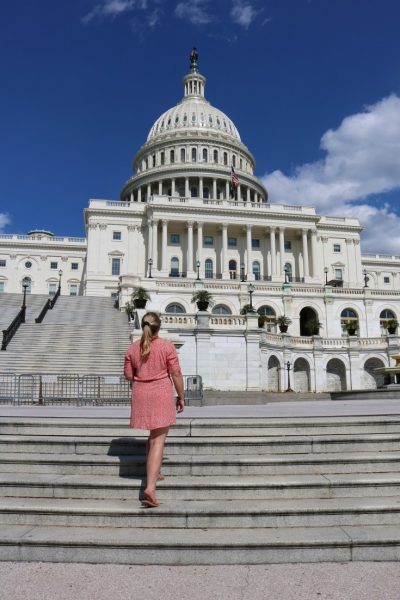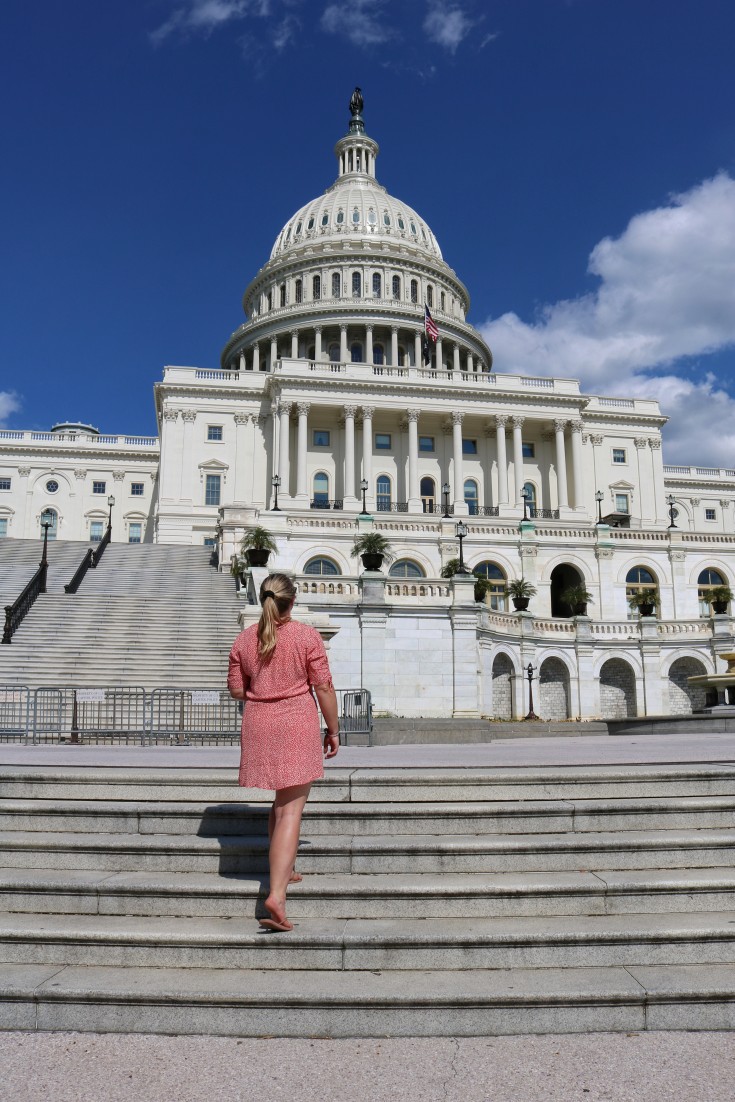 Disclaimer – my trip was gifted by Trek America, but all words and opinions are my own!
Who Are Trek America?
Trek America are a tour company focusing on small group tour adventure holidays in North, Central, and South America. They were born back in 1972 with the mission to "see the real America" – and that's something that, in my opinion, hasn't changed. The Trek America Freedom Trail was my second trip with them (read more about last year's Canada trip here), and I hope it won't be the last!
Sure, you see all the major tourist highlights on a Trek America tour. You'll explore incredible national parks, awesome cities, and jaw-dropping landscapes. But you'll also have a super knowledgeable tour guide, often a local from the area, on hand to share all their insider tips – and there are always some obscure, unexpected stop-offs along the way.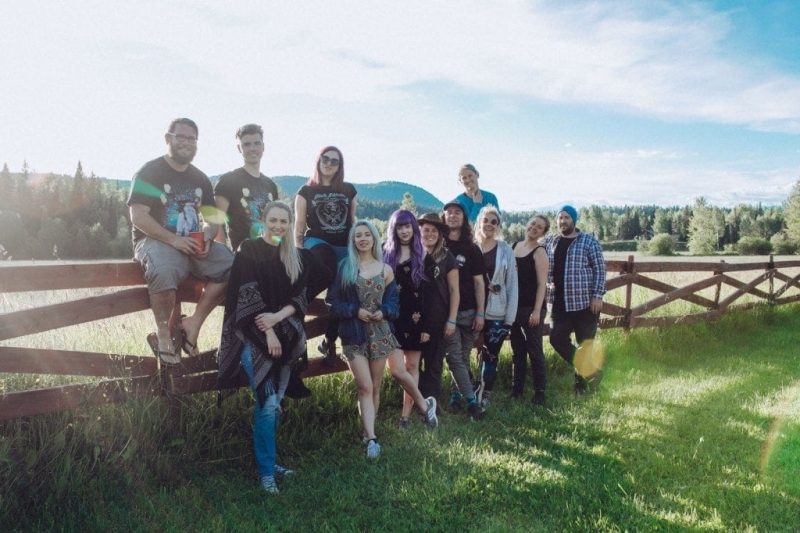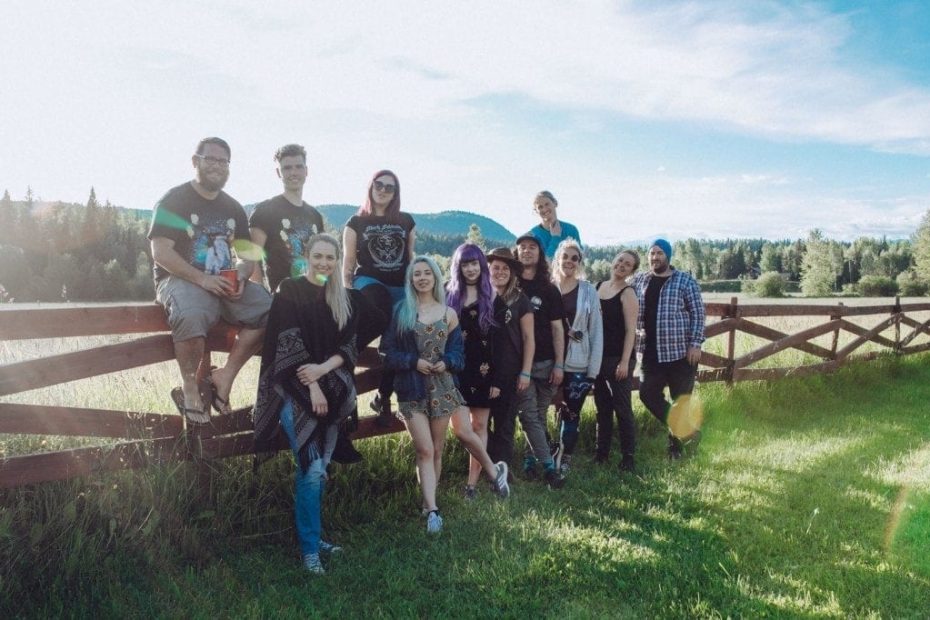 Trek America holidays are small group tours designed for 18-38-year-olds. They're especially great for solo travellers, or anyone looking to make new friends. You'll find yourself surrounded by a great group of like-minded people. And when you're all travelling, adventuring, and camping (on some tours) together – you'll find you become friends pretty quickly!
East Coast USA Tour: The Route!
The Trek America Freedom Trail is the perfect East Coast USA tour, especially if you don't have a lot of time. It stops off at all the major highlights of the north-eastern states, taking in Philadelphia, Washington, Amish Country, the Niagara Falls, and Boston in a big loop that starts and ends in New York. Here's a quick itinerary breakdown to give you an idea, but bear in mind that it can change slightly from tour to tour.
Days 1-2: New York* – Philadelphia- Washington DC
Day 3: Lancaster (Discovering Amish Country)
Day 4: Niagara Falls
Days 5-6: Boston
Day 7: Boston – New York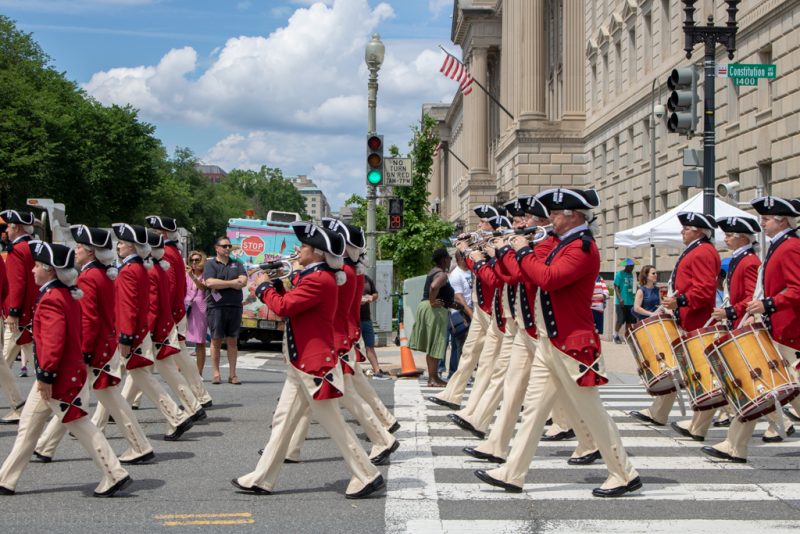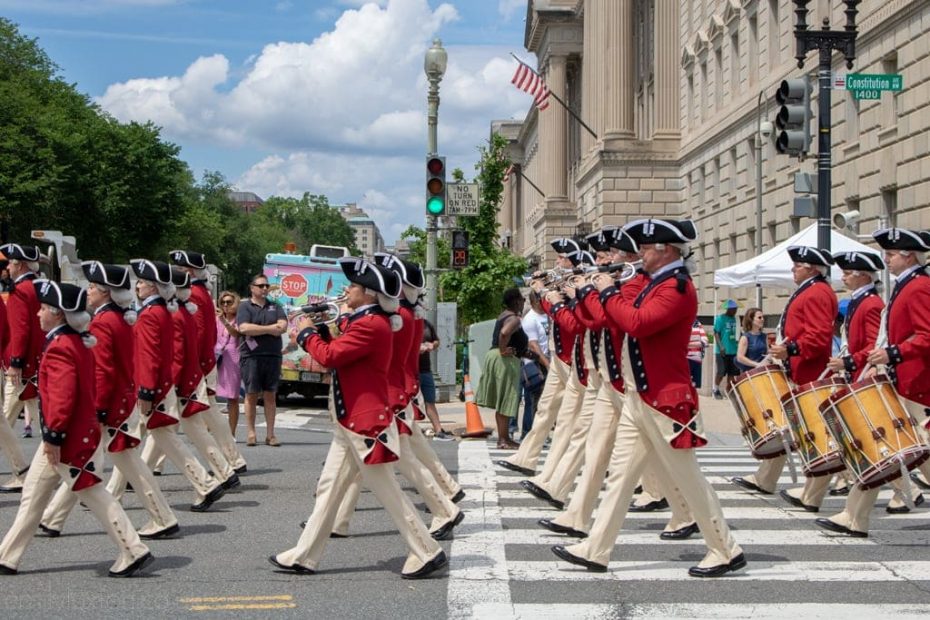 *The tour actually started in New Jersey, from the Newark airport hotel, so there wasn't a day exploring NYC.
I'd recommend booking a day or two in NYC itself, either before or after the Freedom Trail. After might be better, so that if any of your new tour friends are also staying on, you can make plans together. A few people on my trip did that – but I had to head straight off to California for my next adventure!
Check out my post for the coolest things to do in NYC!
My Trek America Freedom Trail Review
Philadelphia
On the first day of our East Coast USA tour, we drove from New Jersey to Washington, with an afternoon spent in Philadelphia along the way. It was brief, but we managed to see a few key highlights. The Rocky Steps, Independence Hall, the Liberty Bell, and the super funky South Street.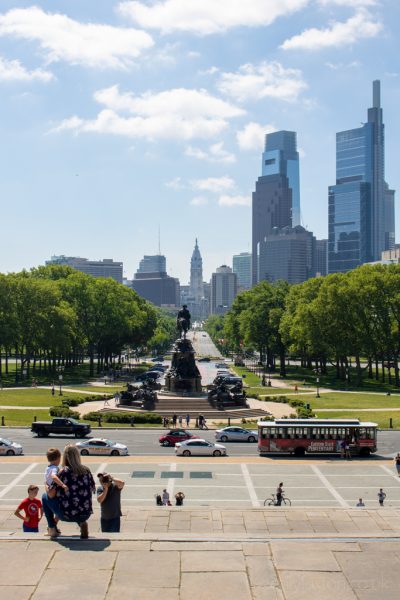 But for me, the biggest highlight was trying my first Philly Cheesesteak. We headed to Jim's South St, arriving just before the queue – which was already out the door – got really mental. This is considered one of the best places to get a Philly Cheesesteak so it's crazy popular. It was also CRAZY good! I stuffed my face with an enormous, greasy, cheesy mess of a sandwich, looked like an absolute animal doing so, and have zero regrets. It was SO GOOD.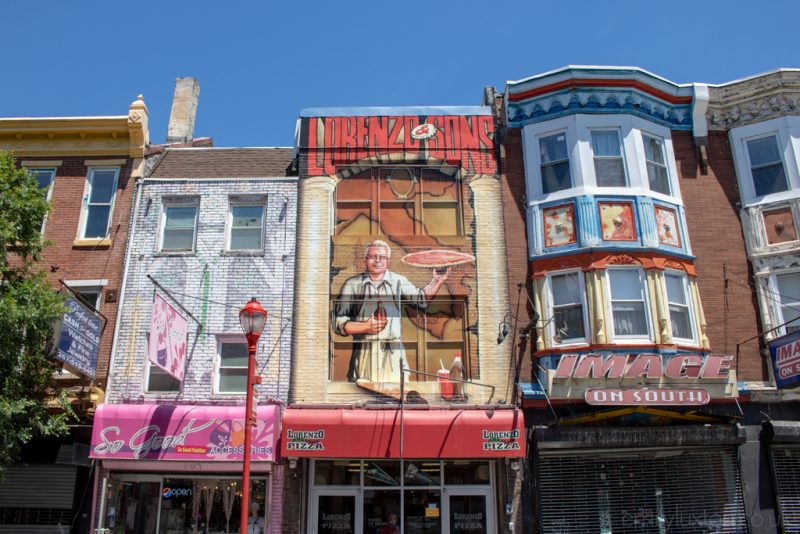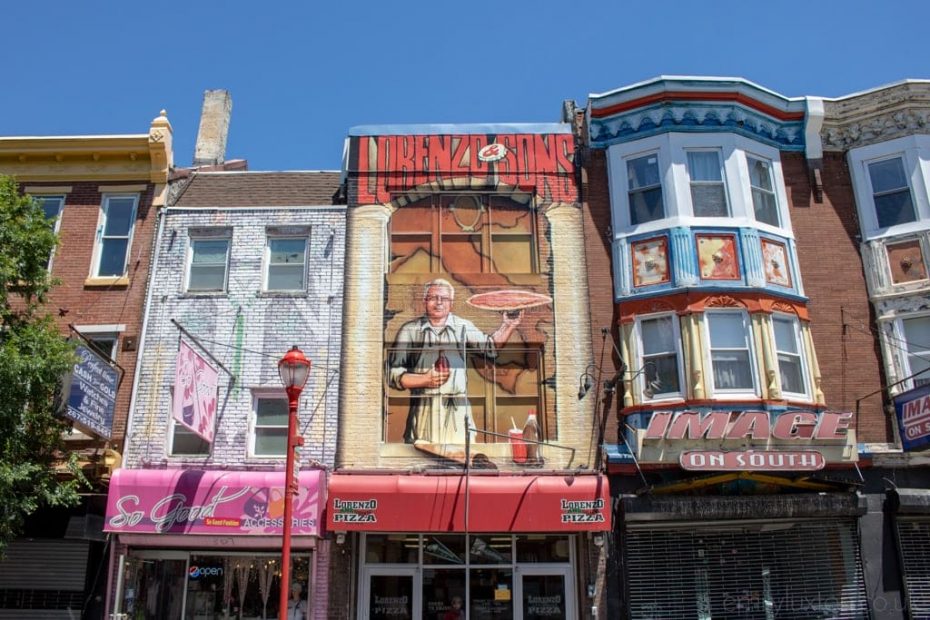 Washington DC
Next stop was Washington DC. We camped for two nights just outside the city, so we had a full day there to sightsee on the second day of the Trek America Freedom Trail tour. It also just so happened to be Memorial Day, so there was a huge parade on in the afternoon which was a great little addition.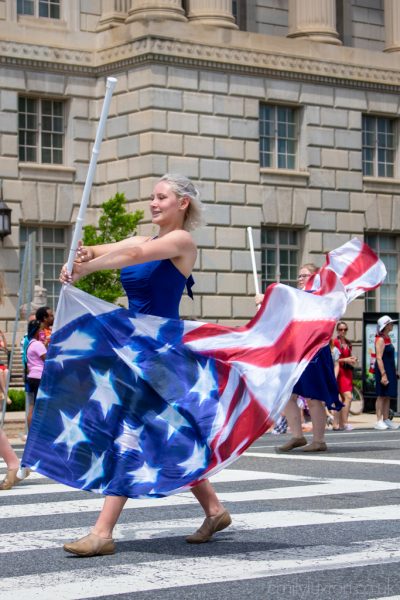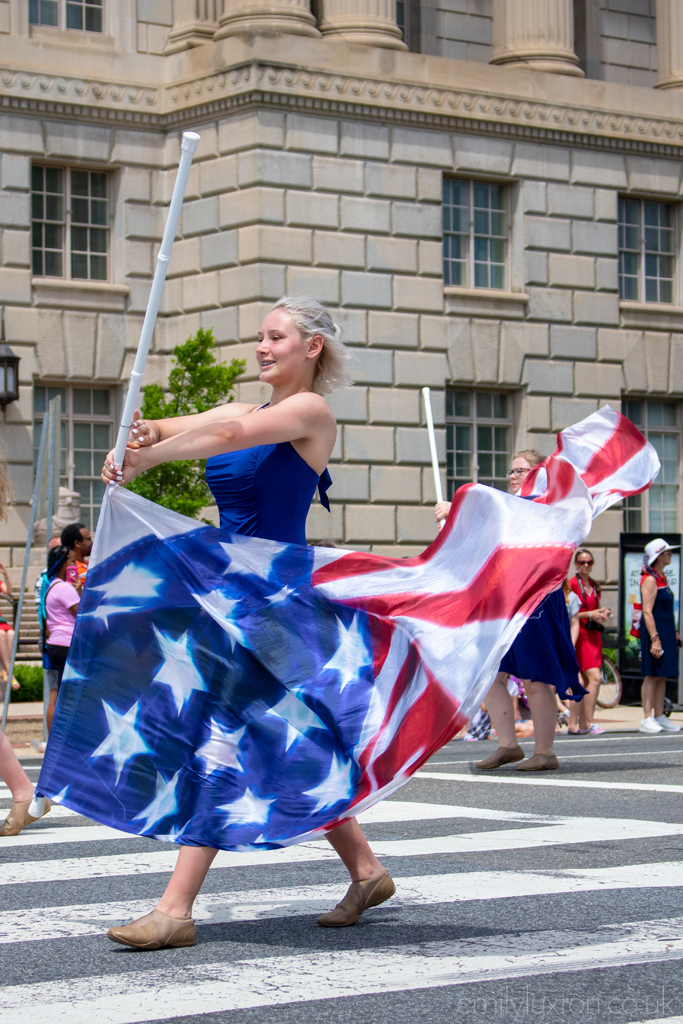 We spent most of the day exploring the National Mall, which is where all those iconic Washington DC monuments are found. The National Monument, the Lincoln Memorial, the White House, and – of course – the Capitol Building.
In DC they have a bike rental scheme like the Santander Cycles in London, Capital Bikeshare, which only costs $8 for a 24-hour pass. One of my absolute highlights was just cycling along the National Mall, taking in the sights (and enjoying a bit of breeze on my skin because it was ROASTING that day!).
Amish Country and Lancaster
One of the more unusual stops on the Trek America Freedom Trail tour was Lancaster. We headed there on the third day to see a side of America I'd never seen before, and one that was totally different from the cities we'd just visited.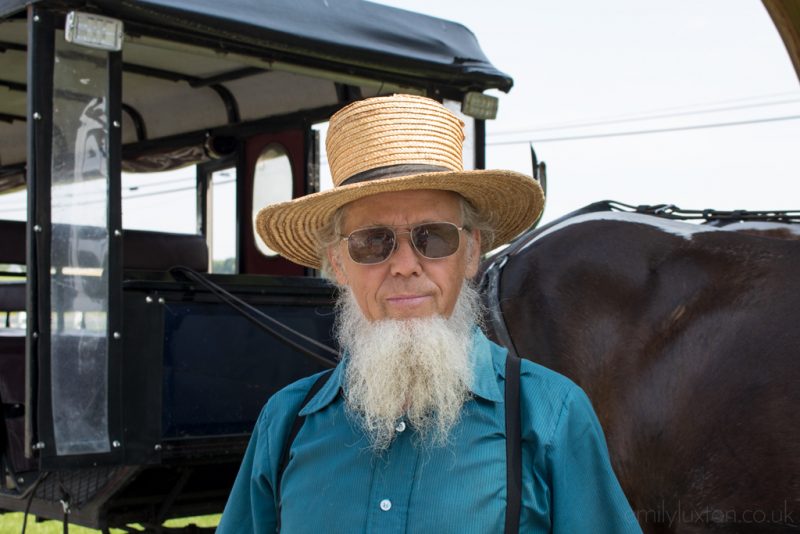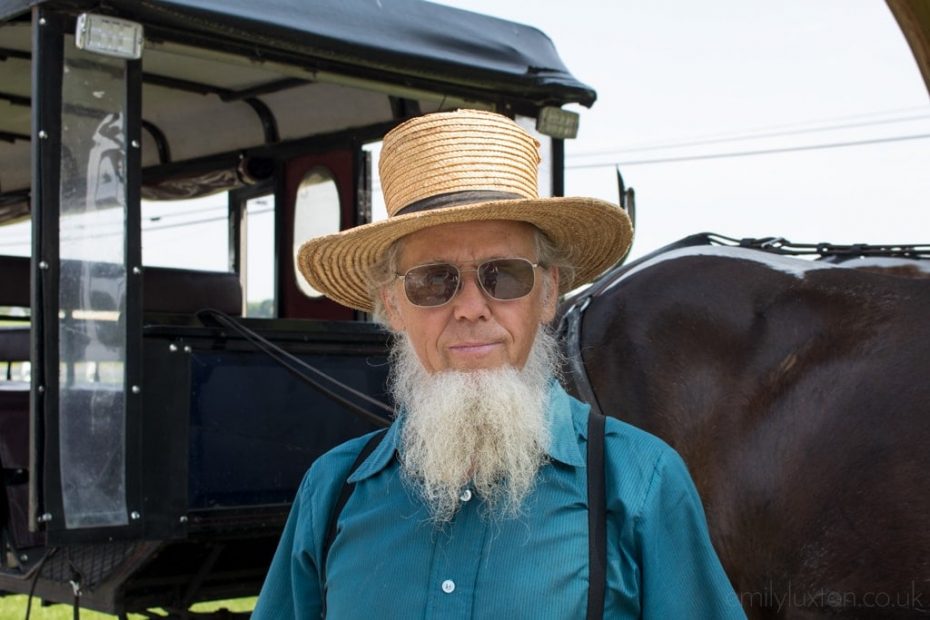 Lancaster is Amish Country in Pennsylvania. This is America's oldest Amish settlement, where thousands still live the traditional, "Plain" lifestyle they've been living for centuries. We stopped off in Intercourse PA (lot's of giggles and posing with the sign) to take a traditional buggy ride through Amish Country – visiting a working dairy farm, eating some homemade cookies, and meeting the farm puppies! It was so different to the America I'm used to, and such an interesting glimpse of another culture and way of living.
Niagara Falls
One unmissable stop on any East Coast USA tour is Niagara Falls, so of course it's included on the Trek America Freedom Trail. On the fourth day, we headed to upstate New York for a full day at this stunning natural wonder. It's been on my bucket list for ages so it was definitely the stop I was most excited for!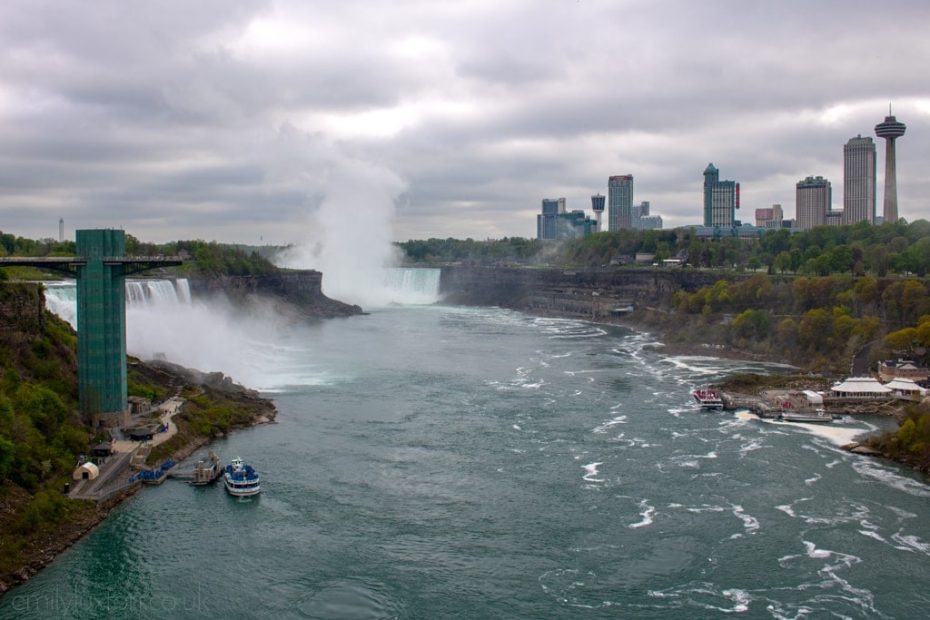 Not only did we take a boat tour on the iconic Maid of the Mist, getting drenched as we cruised right up into the spray of the horseshoe fall, but we also had time to hop over the bridge into Canada! That's right, you can enter Canada on foot for the day without a visa – as long as you know your US visa allows for re-entry (if you have an ESTA you'll be fine). It was great to see the falls from the other side, whilst eating a quick poutine on Canadian soil.
Another highlight that day was our campsite, on the shore of Lake Ontario. It was a really peaceful, beautiful spot! We watched the sunset from the edge of the lake, before ending the night with a campfire and s'mores… basically, the perfect camping experience!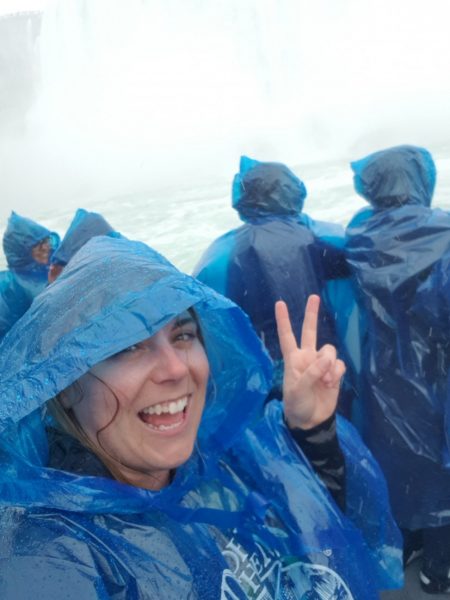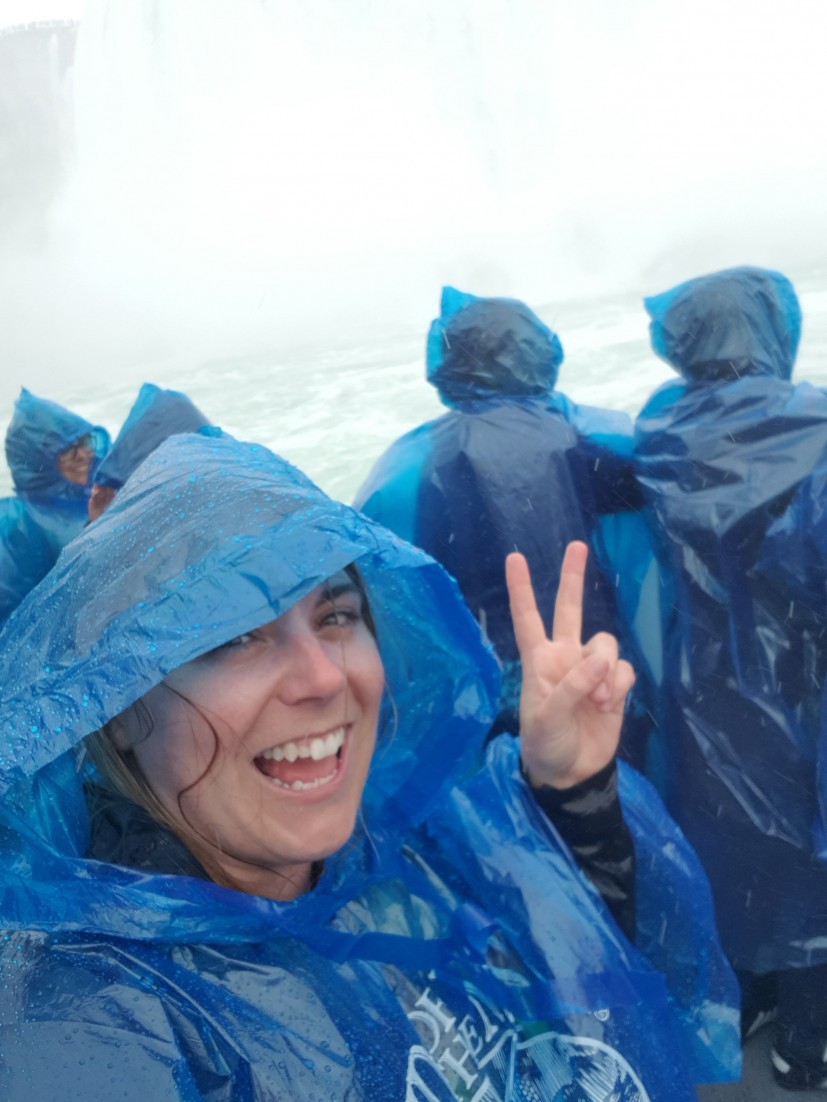 Boston
Boston was probably my favourite city on our East Coast USA tour. It really took me by surprise – so much history and culture. This is one of the oldest cities in the USA, and it's where the American Revolution was born, so there's a lot to learn – but not in a boring way!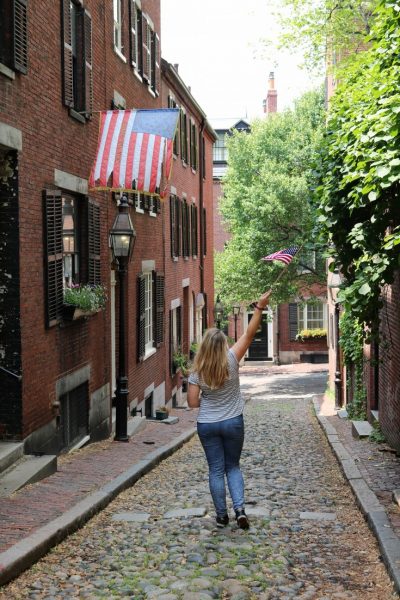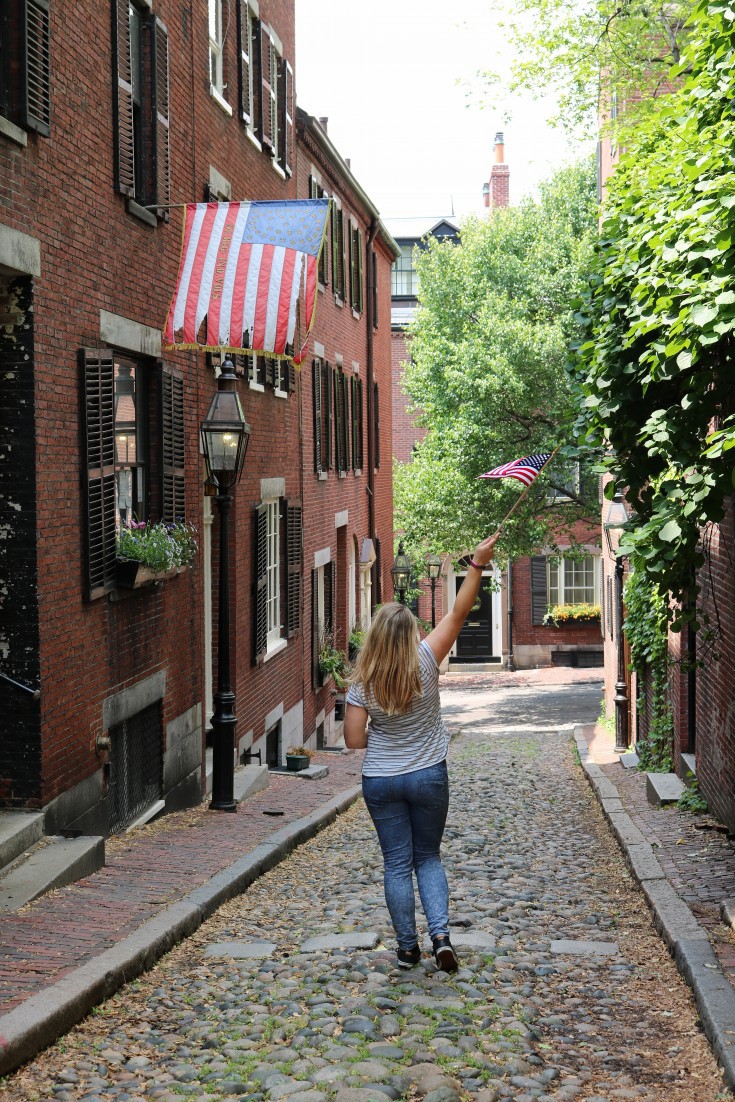 We spent the day walking the Freedom Trail, a 2.5-mile path marked out with red brick through downtown Boston. It winds its way from Boston Common to the Bunker Hill Monument in Charlestown, taking in 16 locations that are tied to the history of the city and the American Revolution. I'll be honest, I didn't really know much about that chapter of history, so it was really fascinating to wander along, guidebook in hand, and delve into the story of each of the sites.
We also found time to enjoy some of Boston's more contemporary culture. Rooftop bars, lobster rolls from swanky Row 34, Quincy Market, and one last dinner with the group in Chinatown. Boston is also a great place from which to explore more of New England if I had more time. I'd love to visit Boston in the fall to see the famous New England colours!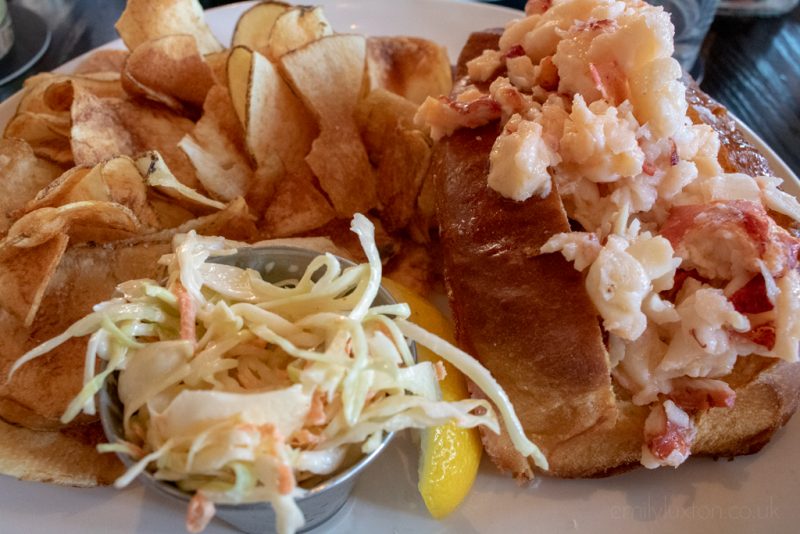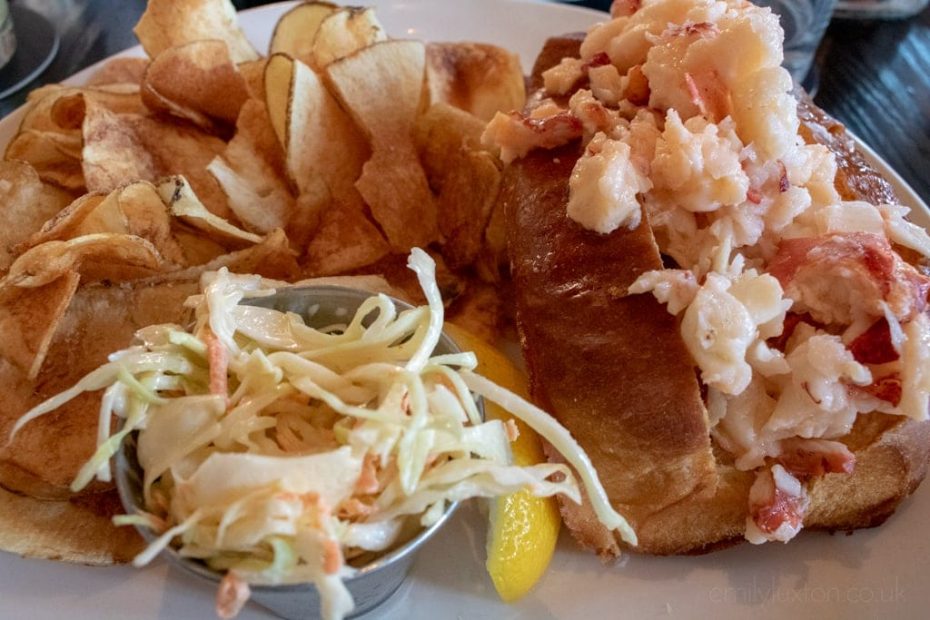 From Boston, the last day of the Trek Amerca Freedom Trail is spent heading back to New York area, where many of the group went on to hang out in NYC. I had to head straight to Newark airport to fly down to California to start my next adventure, but in retrospect I wish I'd had a couple of days exploring NYC as well!
What's the Accommodation Like?
Trek America have a few different trip styles, so what your accommodation is like depends on which tour style you choose. The Original Tours all feature either camping or budget lodging options (or a mix of both), while the Plus Tours are designed to be a bit more comfortable, with hotel accommodation.
The budget lodging options can be anything, really. Motels, hotels, hostels, cabins, lodges, even ranches. You'll have a real bed and a roof over your head, so if camping really isn't your thing opt for a BLT (budget lodging tour).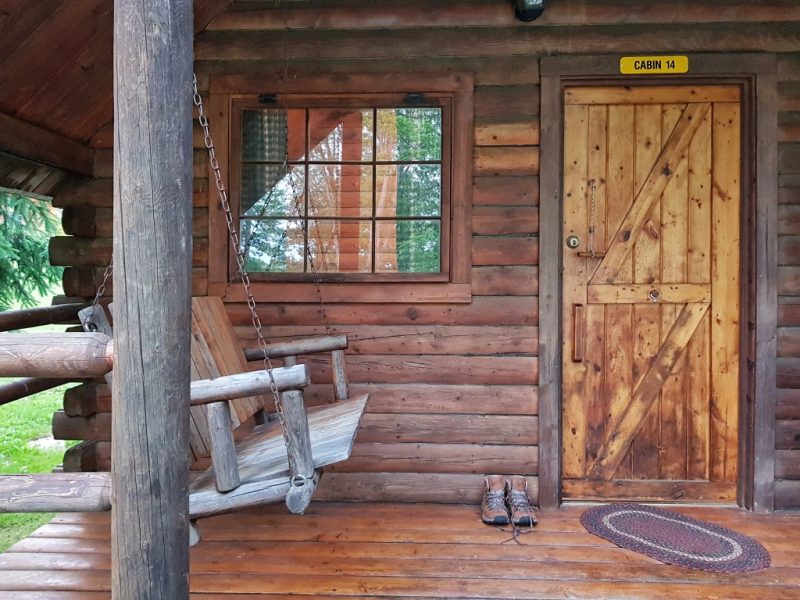 The Trek America Freedom Trail was a mix of both budget accommodation and camping. We stayed at some really nice campgrounds: the one in Washington had a pool and mini golf, and I've already mentioned how much I loved the one near Niagara Falls! We also spent one night in cabins at the Lancaster campground, which we paid $10 each to upgrade to because a storm hit. And on the last two nights, we stayed in a really nice hostel in downtown Boston; basic but clean, comfy, and WAY better than a lot of the hostels I've stayed in over the years.
Camping with Trek America
Camping is my favourite way to do a Trek trip, as it feels like a real adventure. Plus, everyone bands together to make camp. You all put up tents, cook, clean, and pack up together, so it's a real bonding experience, and a great way to make friends fast.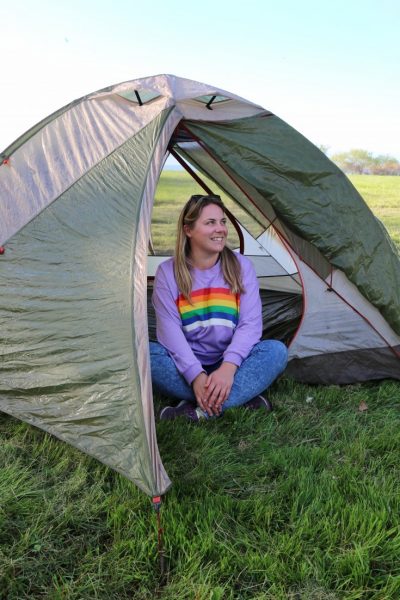 Trek provide the tents and camping equipment, so you only need to bring a sleeping bag and pillow. Or, you can buy both when you arrive and donate them to a thrift store or charity when the trip ends. It's all decent quality camping stuff and makes for a really comfy camping experience, and the campgrounds Trek America chose are all fantastic. Great facilities with hot showers and decent bathrooms – even free WiFi at some!
Costs, More Info, and Further Reading
I travelled with road-trip specialist TrekAmerica on the seven-day Freedom Trail tour. The tour costs from £879 per person. This price includes four nights camping, including camping fees and equipment (excluding sleeping bag), two nights budget lodging, services of a TrekAmerica tour leader, and private transportation throughout with free WiFi.
Check out these awesome blog posts about other Trek America trips for more inspiration…
Trek America Mountie Tour in Canada
One Day in the Life of the Trek America Mountie Tour
Wanderlust Chloe's Review of the California Callin' Road Trip
Got any more questions about the Trek America Freedom Trail, my East Coast USA tour., or anything else? Scroll down to leave a comment and I'll be happy to help!
Pin This Post!