Some posts on this site contain affiliate links. If you book or buy something through these links, I earn a small commission (at no extra cost to you). Take a look at my privacy policy for more information.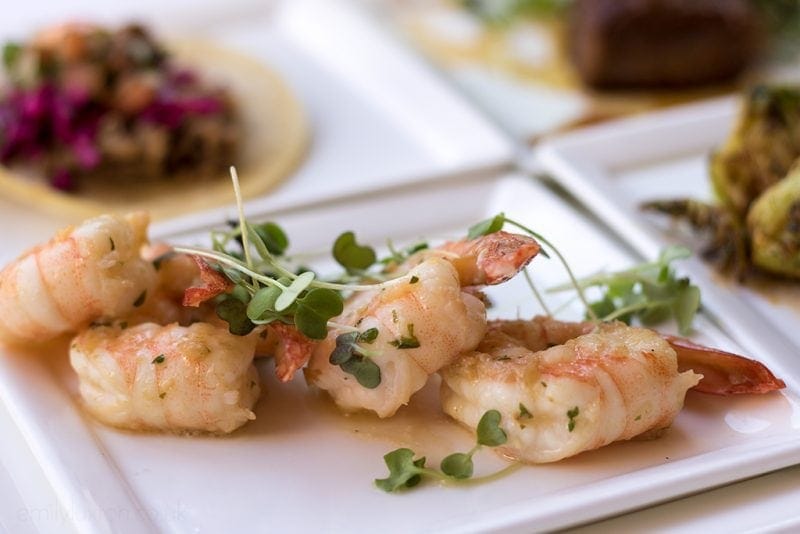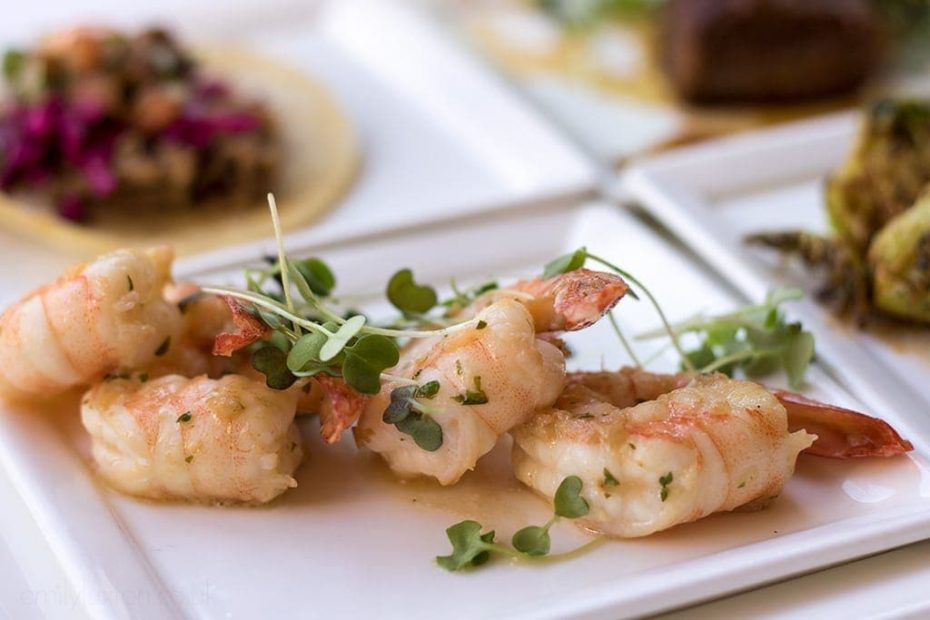 My friend Pam and I are very, very good at eating. An Alabama native, Pam visits New Orleans regularly and knows all the ins and outs of the city. So what better two people to spend a few days eating their way around the Big Easy in search of the very best food experiences? After some in depth research, I've put together this mini guide to the best of New Orleans food and drink. Enjoy…
Iconic New Orleans French Quarter Restaurants
Looking for the very best French Quarter restaurants in New Orleans? If you want to try all the classic Louisiana cuisine, these are the best places to eat in NOLA.
Beignets – Cafe du Monde vs Cafe Beignet
You can't visit New Orleans and not eat a beignet. A cross between a doughnut and a fritter, a beignet is simply deep-fried choux pastry coated in powdered sugar. You can find them all over New Orleans, but the two best places to eat beignets are Cafe du Monde and Cafe Beignet.
Personally, I liked the Cafe du Monde beignets a touch better. The cafe was chocca with locals at about 2am, and everyone was eating beignets on their way home from the bars. The atmosphere was great and the beignets were delicious!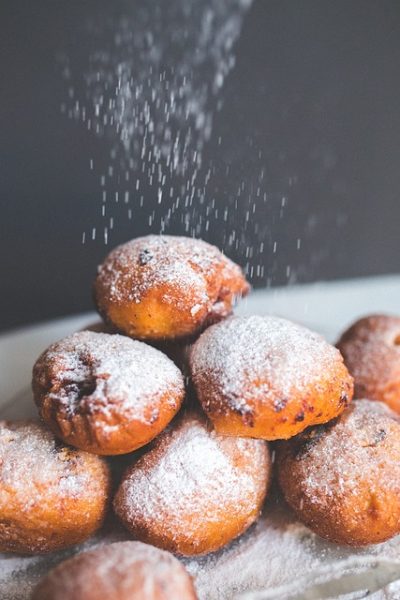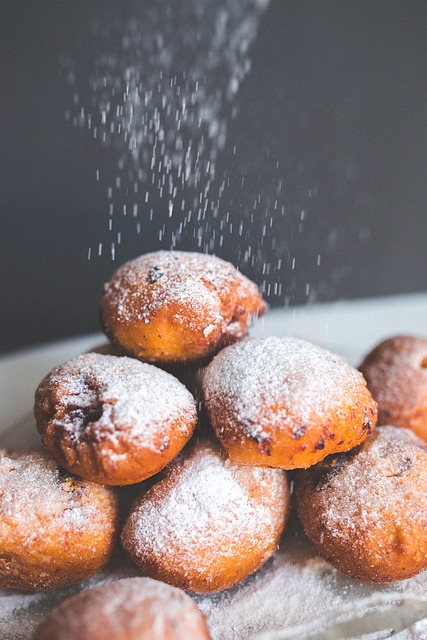 Po' Boys at Coop's Place
NOLA-speak for "Poor Boy", a Po' Boy is another New Orleans classic. Quite simply, it's a huge sandwich made from soft French bread over-stuffed with various fillings There are a LOT of places to eat Po' Boys in the French Quarter, and I've no doubt that they're all incredible. But according to my favourite foodie Pam the best Po' Boys in New Orleans are to be found at Coop's Place – a cosy, dimly lit bar with a fab atmosphere and walls coated in funny signs and memorabilia. Their cajun shrimp Po' Boy was amazing!
Acme Oyster House
Acme Oyster House is one of the most famous restaurants in the French Quarter, and it's not unusual to queue for a table there. It's also well worth the wait. Known for their super-fresh, hand-shucked Louisiana oysters, this lively restaurant has been a New Orleans staple since 1910 and has branches across the city. Not into oysters? Don't worry – there's plenty more on the menu. This is one of the best places to try traditional Cajun cuisine and great seafood. Don't miss the jambalaya or the seafood gumbo – two true-blue NOLA classics.
Creole Pralines at Aunt Sally's and Laura's Candies
Ok – not a restaurant, but if you have a sweet tooth like me you need to hit some of the many French Quarter candy stores in search of another true New Orleans classic – pralines. Very different to the chocolatey praline we have in Europe, Creole pralines are a creamy, sugary concoction filled with pecans and they're absolutely delicious. The best ones I tried were at Aunt Sally's in the French Market, where you can see (and smell!) the pralines being made, and at Laura's Candies which is the oldest candy store in New Orleans.
Other Amazing Restaurants in New Orleans
Bacchanal
This was easily one of my favourite discoveries in New Orleans – recommended to us by a few different locals. Bacchanal began life as a small wine shop on the outskirts of the city, and somehow escalated into one of the Big Easy's coolest venues. Out back there's a large and leafy outdoor area bedecked with fairy lights. In the shop you can pick up a bottle of wine and put together a cheese and ham platter at the deli counter – then take both outside.
Sit back with wine and cheese and watch the nightly live music, or if you're in need of something more filling there's a fab Mediterranean themed menu available. It's such a cool experience and both the food and wine are amazing. Whatever you do, don't miss iBacchanal
The Grill Room at Windsor Court
In a city of excess and reverie, the Grill Room at Windsor Court Hotel is the ideal contrast. Don't get me wrong, you can certainly eat to excess here – especially on their famous Sunday Jazz Brunches – but in a more sophisticated, fancy setting that combines Southern hospitality with fine dining.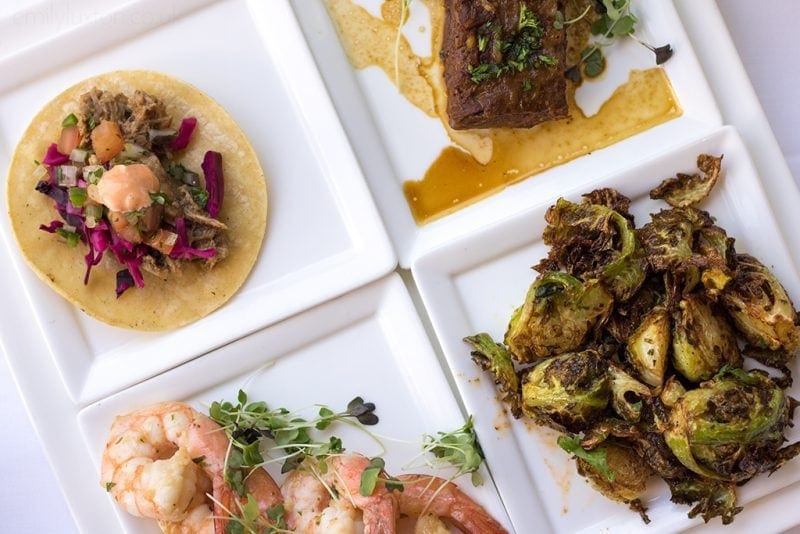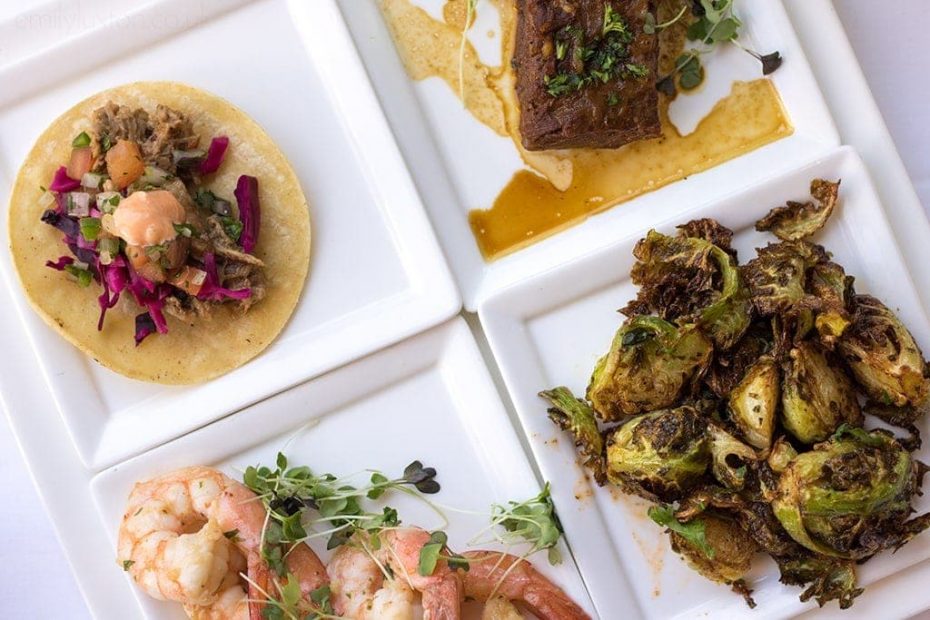 Blending iconic Louisiana comfort food with more contemporary flavours and exceptional presentation, the lunch or dinner at The Grill Room is an amazing experience and was easily my favourite meal in New Orleans. The $19.84 plate lunch is a steal for what you get and shouldn't be missed. You can choose a main dish with three sides, from classics like collard greens, gumbo and corn maque choux to more original dishes like the crispy chicken in praline sauce. Don't miss the crawfish pasta!
READ MORE: My Review of the Windsor Court Hotel New Orleans
Bars in New Orleans you Can't Miss
Loa Bar
Looking for the best cocktails in New Orleans? Head to the small but beautiful Loa Bar at the International House Hotel. Loa are the divine spirits of the Voodoo religion, and it's the spirit of New Orleans that you'll find in the totally unique cocktail list. There's a big focus on local ingredients, and on the flavours of cultures that have been influencing New Orleans for hundreds of years; like Haiti, Havana, and Senegal. Ask the super talented bar staff for recommendations, and give something new a try.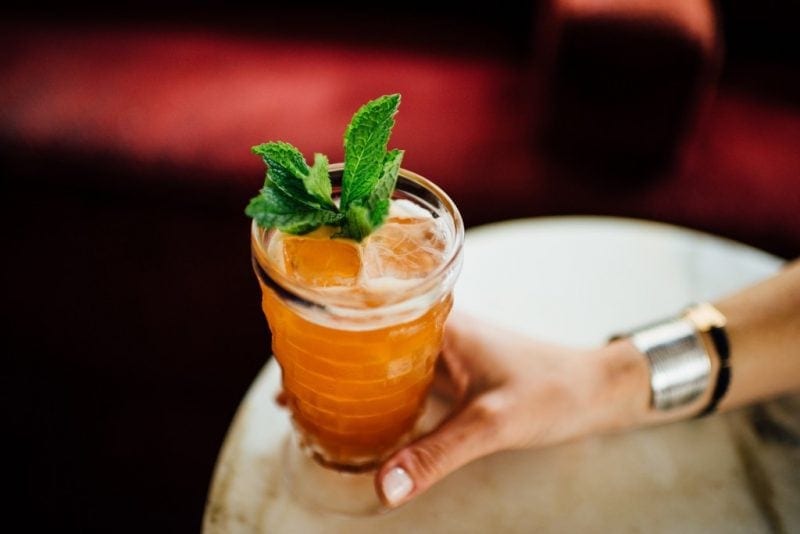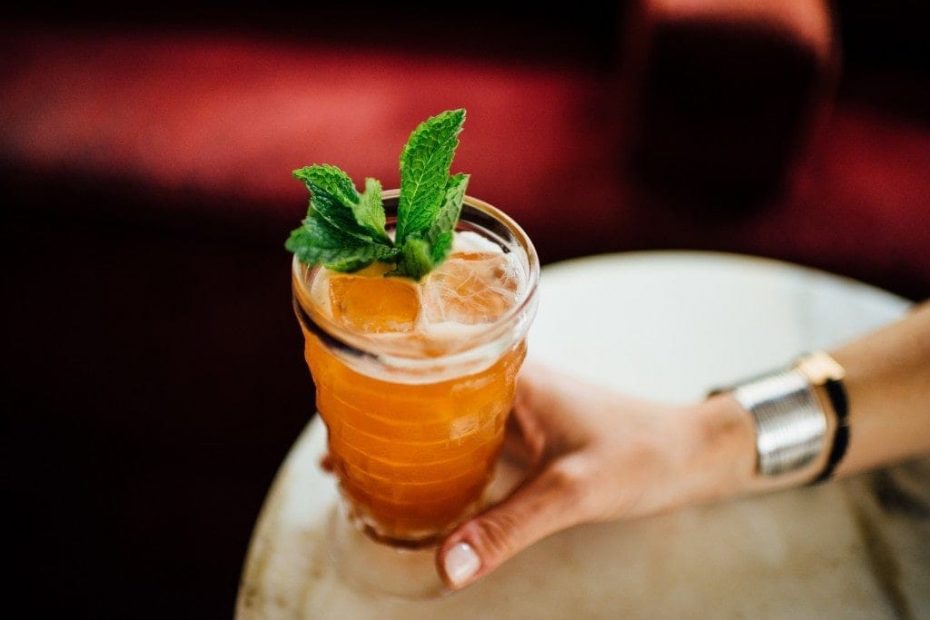 Carousel Bar
New Orleans is full of amazing bars – but one of the most unique is the Carousel Bar at Hotel Monteleone. Decked up like an old fairground carousel, the circular, gold-gilded bar really spins, and it's one of the most historic bars in the city.
Fat Catz Music Club
A lively bar with a fun atmosphere and a great house band, Fat Catz on the corner of Bourbon Street and St Louis Street is the kind of bar you picture when you think of New Orleans. Always packed, with great live music, well-priced drinks and no cover charge, Fat Catz is a local favourite and definitely worth a visit.
Bourbon Street
Running through the centre of the French Quarter, Bourbon Street is one of the most iconic nightlife spots in the city. Excessive, riotous, and bordering on trashy, it's an unmissable experience. Think themed bars, bad karaoke, and luminous cocktails… it's not everyone's cup of tea, but Bourbon Street can be great fun and you should definitely give it a whirl.
For the full NOLA experience, you have to try a Hand Grenade, a worryingly lime green cocktail that's served in a bottle shaped like a grenade and tastes like it's doing irrevocable damage to your insides. I'm not going to say it's good – but my buddy Pam insists you can't visit New Orleans without trying one.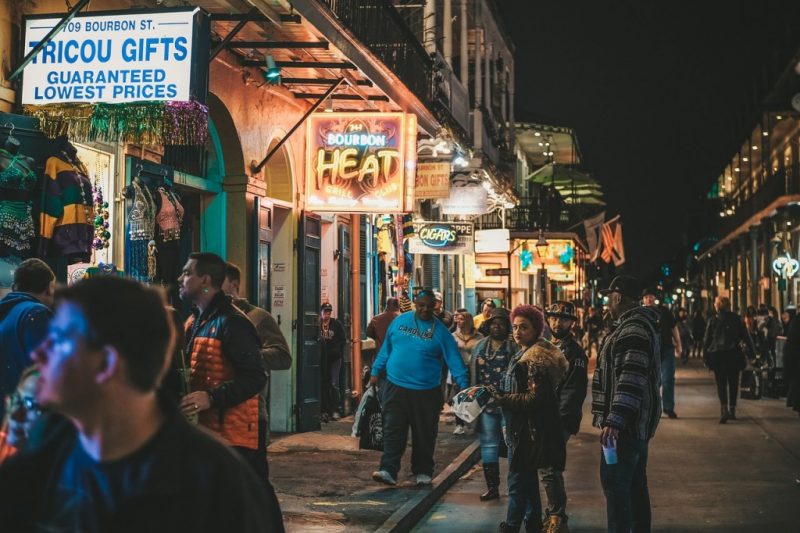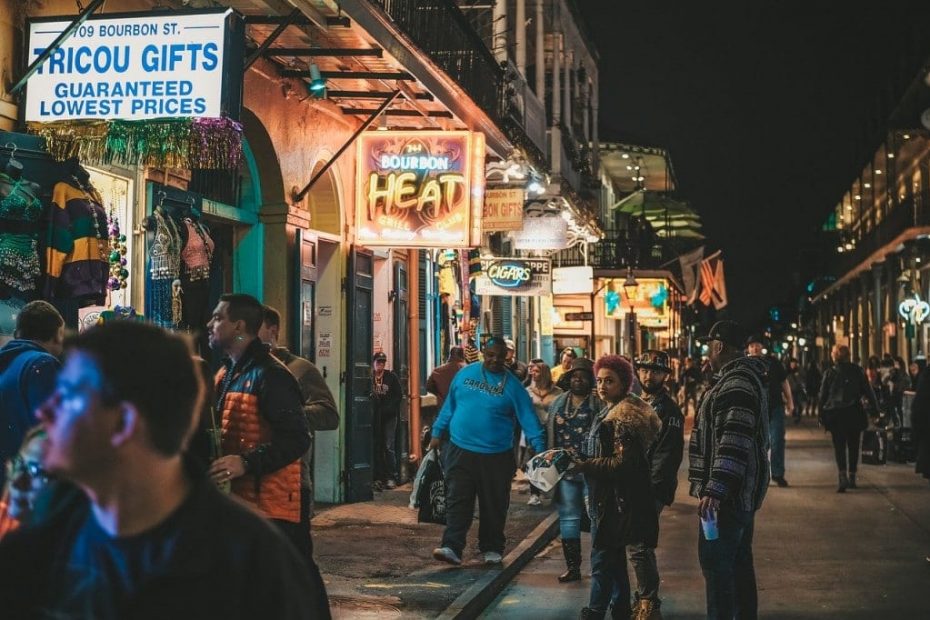 Frenchmen Street
For a slightly classier night out in New Orleans head to Frenchmen Street. Another bar-lined strip where the parties spill into the street, the buzz here is pretty different. You'll find jazz music aplenty, amazing street food vendors serving up barbecued jerk chicken that smells too good to resist, and some very cool bars. Plus the nighttime outdoor market at The Art Garage is a fantastic experience.
Do you have any other top tips for New Orleans food and drink experiences? Share them in the comments!
Pin this post…