Some posts on this site contain affiliate links. If you book or buy something through these links, I earn a small commission (at no extra cost to you). Take a look at my privacy policy for more information.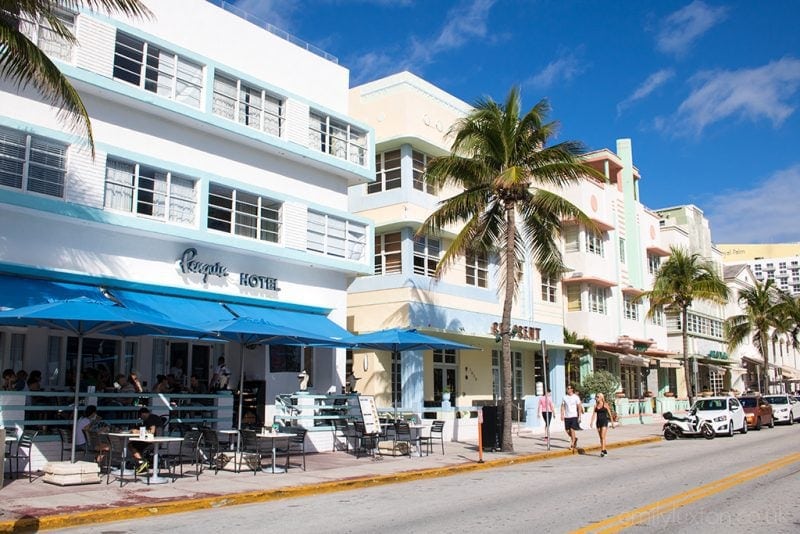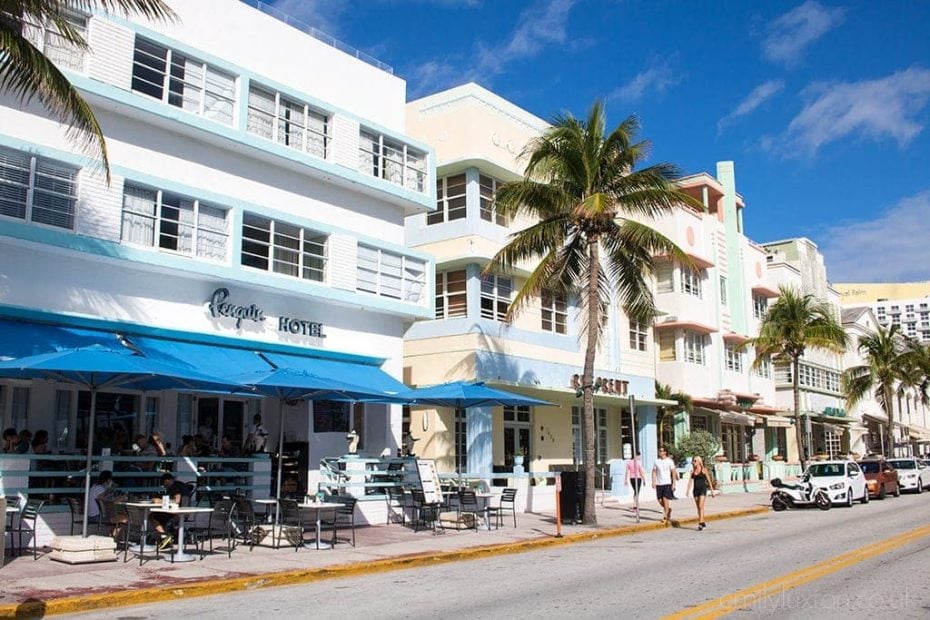 Bring your appetite and get ready to explore the top food and drink experiences in Miami!
When it comes to cuisine and nightlife, Miami's game is strong. The city is a melting pot of cultures with lots of vibrant Latino influences, so the food scene is incredible.
And just like the Will Smith song says, this city really knows how to party! From the famous Miami Beach strip to quirky hidden speakeasies, there are some great places for drinks and dancing across the city.
With so many amazing bars and restaurants to choose from it can be hard to know where to start. To help out, I've rounded up a few of the unmissable Miami food and drink experiences to help you make the most of your time in Florida's funkiest city…
Unmissable Miami Food and Drink Experiences
In no particular order, here's my round up of the best restaurants, bars, and foodie fun for your next trip to Miami.
PSST! Check out this Ultimate Miami guide from my favourite blogger bestie Wanderlust Chloe for some more great tips and unmissable adventures!
1. Indulge your Inner Child at Sugar Factory
Miami is all about bright colours and going over the top. So if there's one dining experience that really captures the spirit of the city it's got to be the South Beach branch of the insane Sugar Factory.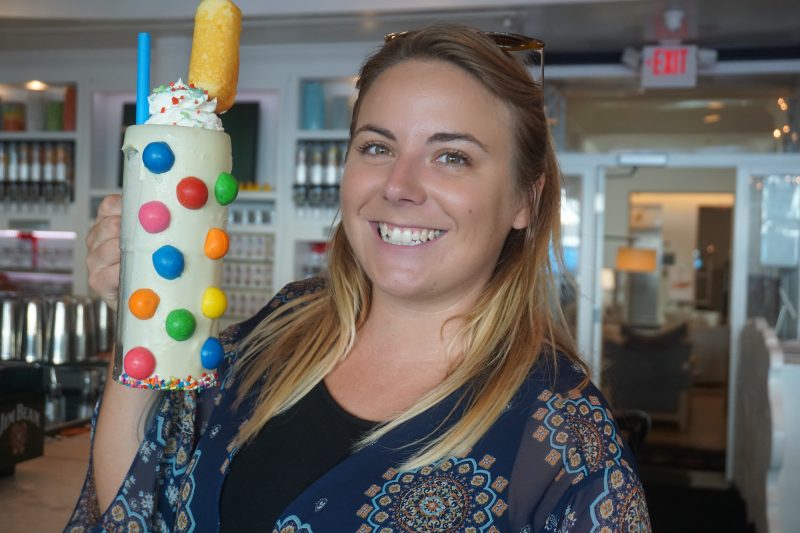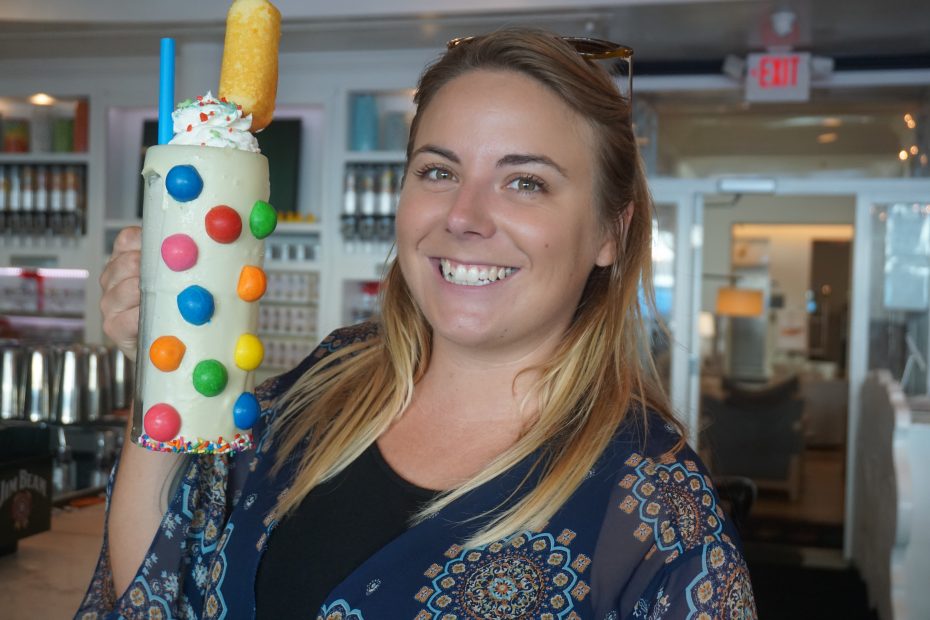 A high-end sweet-shop-slash-restaurant that's been made famous by a long list of celebrity clientele and some insanely Instagrammable dishes, Sugar Factory is by far one of the most fun and unique restaurants you can visit.
From rainbow-coloured slider burgers to enormous, messy plates of chicken and waffles, meals are an extravagant and quirky affair. But it's the sweet stuff you shouldn't miss.
Think smoking dry-ice cocktails with lollipop stirrers, and freakshakes as big as your face smothered in melted chocolate and whole slices of cake. This is the perfect place to indulge your inner child and just, well, stuff your face!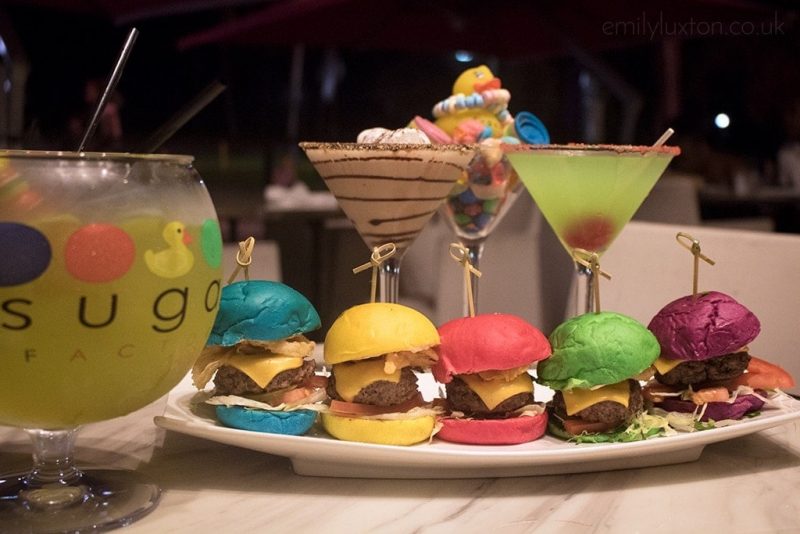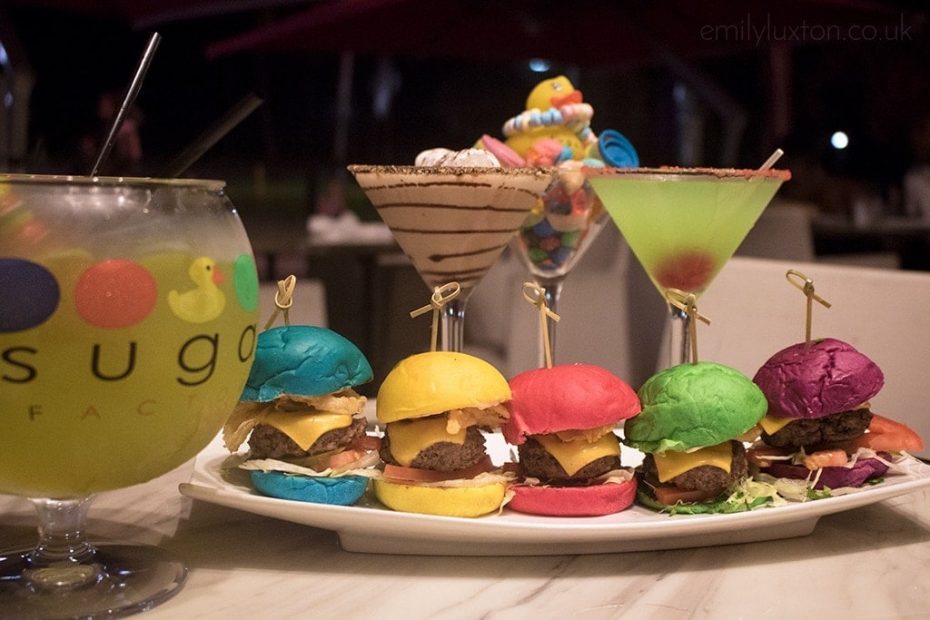 2. Take the Miami South Beach Food Tour
There's no better way to get to know a new destination than by heading on a food tour to eat your way through its history. The South Beach Miami Food Tour with Miami Culinary Tours was a fantastic way to discover the city.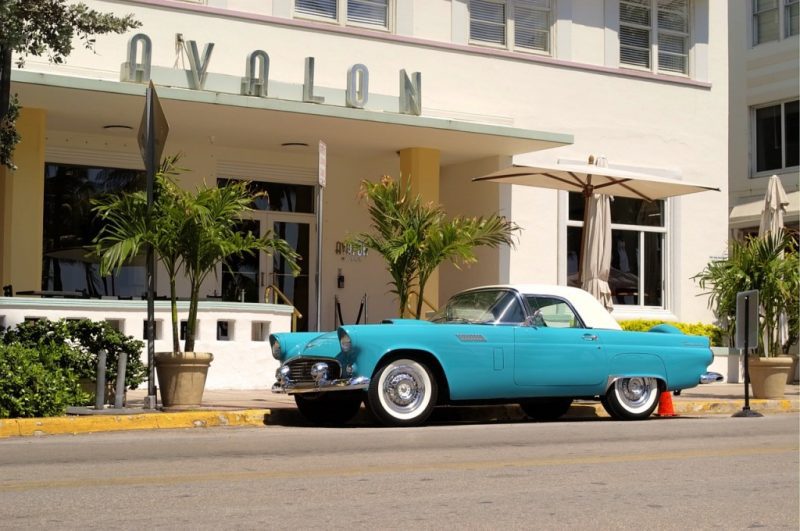 Guide Jen gave us loads of insight into the flavours and influences of Miami as well as lots of local history. From Cuban goodies to sourdough pizza pockets, this is a great way to discover a more local side of the city's foodie scene.
Fun fact: Miami's Art Deco District is the largest in the world, with over 800 buildings! Find more facts about Miami here.
3. Drink Cuban Coffee in Little Havana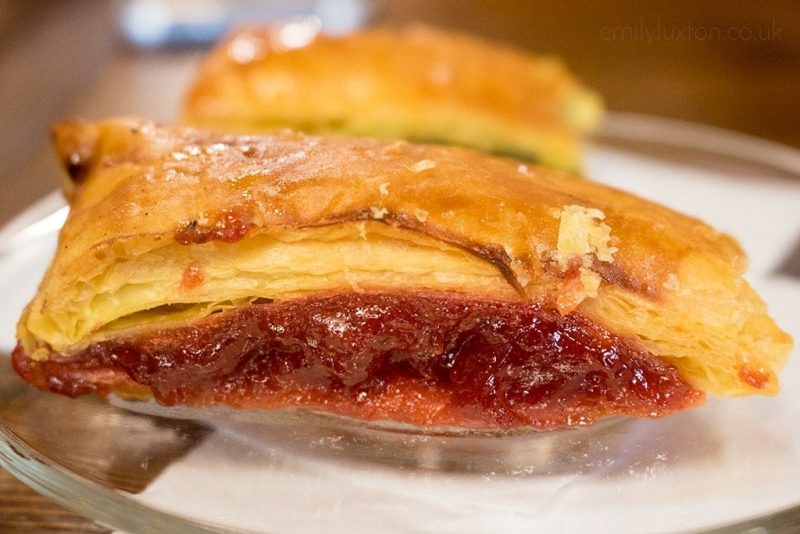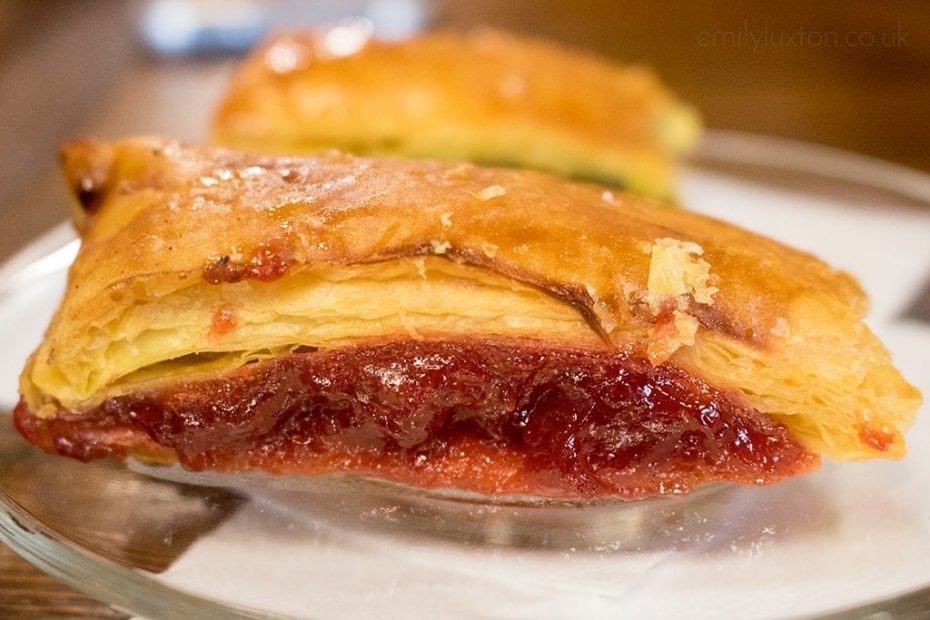 Miami has a really strong Cuban culture, with its hub around Little Havana on Calle Ocho (8th Street). This is one of the top things to do in Miami so don't miss it! Visit for Cuban sandwiches, mojitos, and tons of vibrant culture.
Pop into La Colada for a tasty guava pastelito (pastry) and a hit of traditional Cuban coffee – which is super strong and very, very good.
4. Eart in an Art Deco Icon at A Fish Called Avalon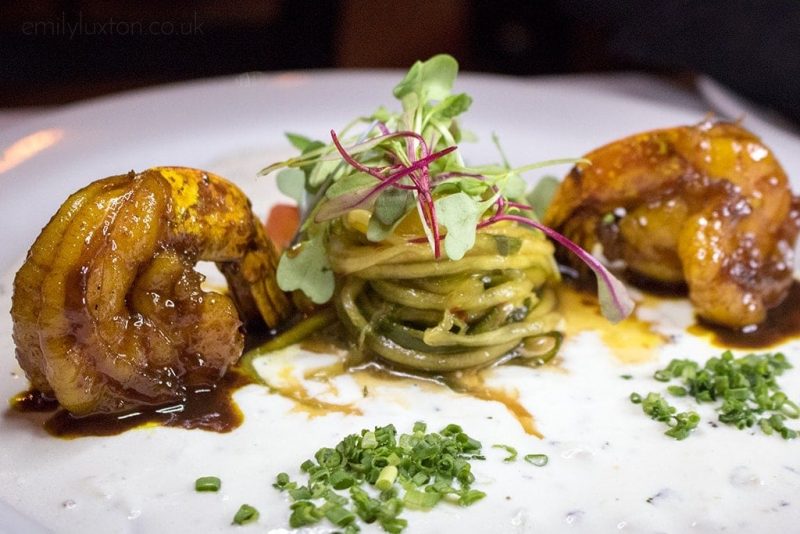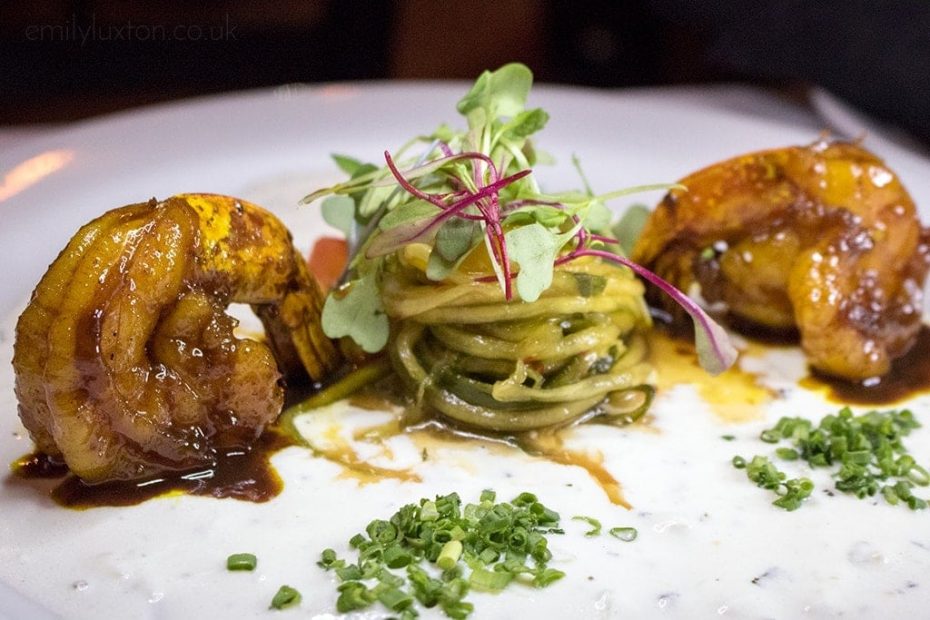 Without doubt, the best meal I had in Miami was at A Fish Called Avalon, in Ocean Drive's iconic Avalon hotel. It's a beautiful art deco setting with an amazing menu focusing on local seafood.
My favourites included the curry-spiced Bang Bang Shrimp and the crab-crusted grouper – but everything I ate was delicious. Price-wise it's a bit of a splurge, but the quality is exceptional and definitely worth it.
5. Party in Miami with an Ocean Drive Bar Crawl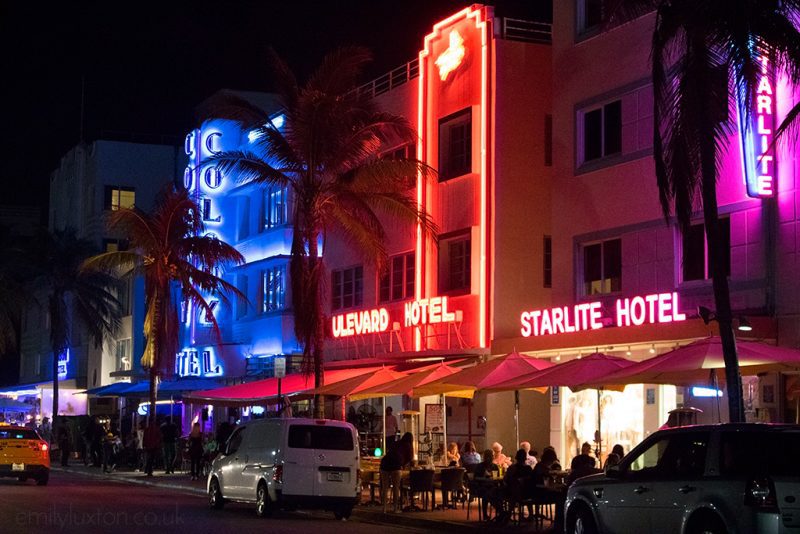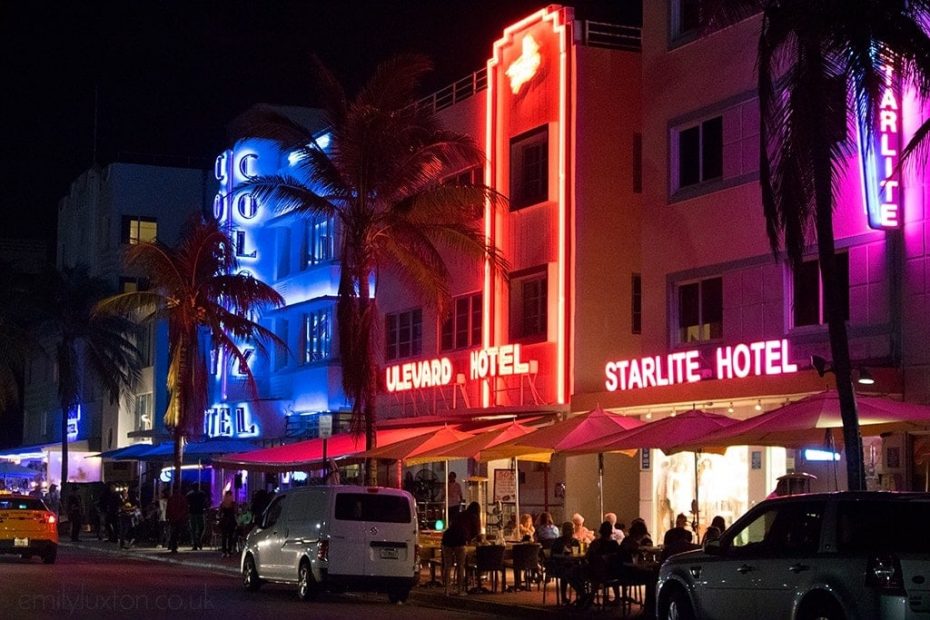 Miami's party scene is famous with very good reason, and one of the best places to party till the break of dawn (a la that iconic Will Smith song) is on Ocean Drive.
The whole seafront strip is lined with bustling clubs and bars, many of them offering pretty tempting Happy Hour specials (which apparently go on all day and night). Park yourself on a terrace, order a few cocktails, and get stuck into some people-watching.
6. Soak up the Cuban Culture at Ball and Chain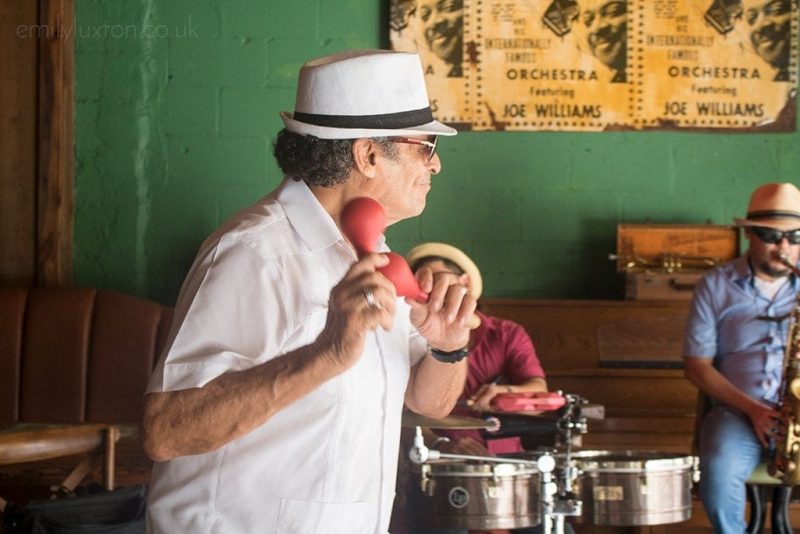 For a lively flavour of Cuban culture in Miami, and one of the best mojitos in town, head to Ball and Chain in Little Havana. The 1930s nightclub has been beautifully restored and remains the funkiest bar in the area, with live music all day long and really fun vibes.
This is definitely a must when you visit Little Havana. Plus the music is so good that many locals can't seem to resist a quick salsa as they pass by!
7. Visit Miami's First Speakeasy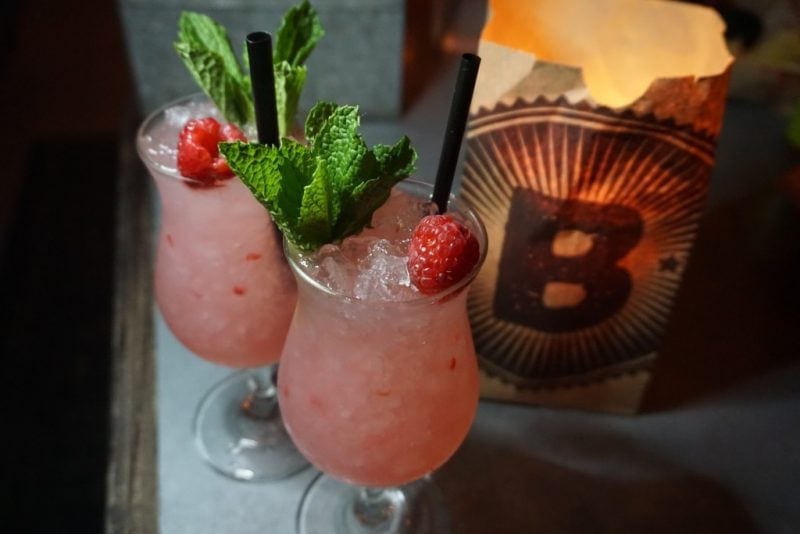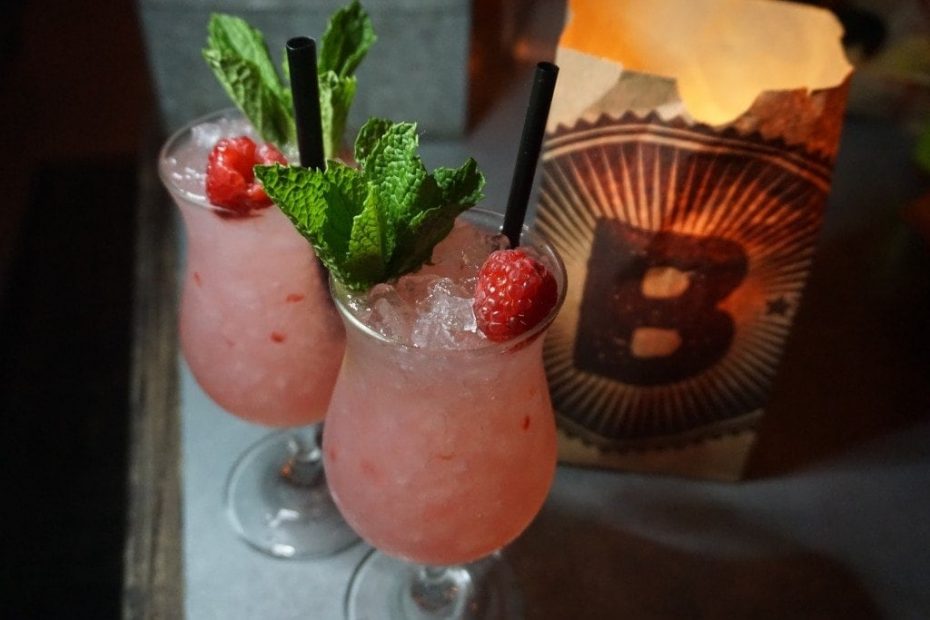 Not-so-secret anymore, but still amazing fun, is Bodega, Miami's first secret speakeasy. From the front, it looks like a perfectly ordinary taco shop – with some pretty tasty tacos too!
But sneak past the urinals in the boy's loos (not really in use) and you'll find your way into a massive, industrial-chic backroom bar.
Exposed brickwork and vintage sofas enforce the speakeasy vibe, and the bar serves up great cocktails – plus you can order still tacos from the fast-food "front".
8. Enjoy a Taste of History at the 11th Street Diner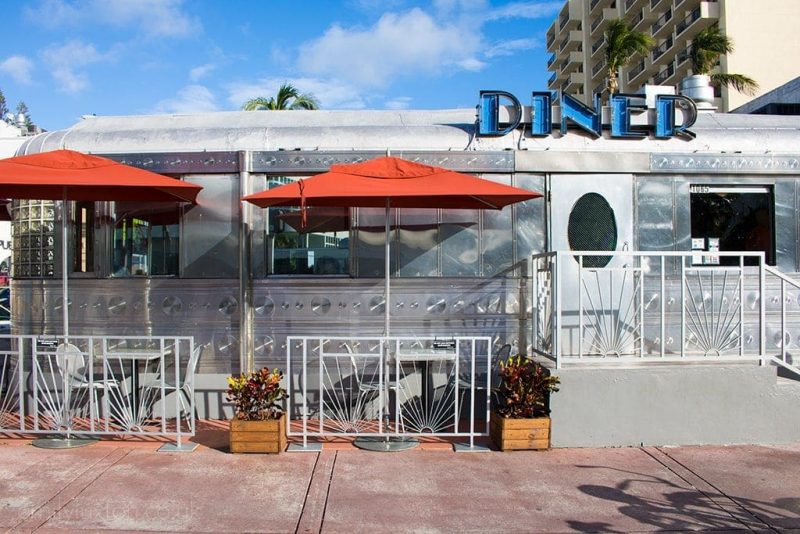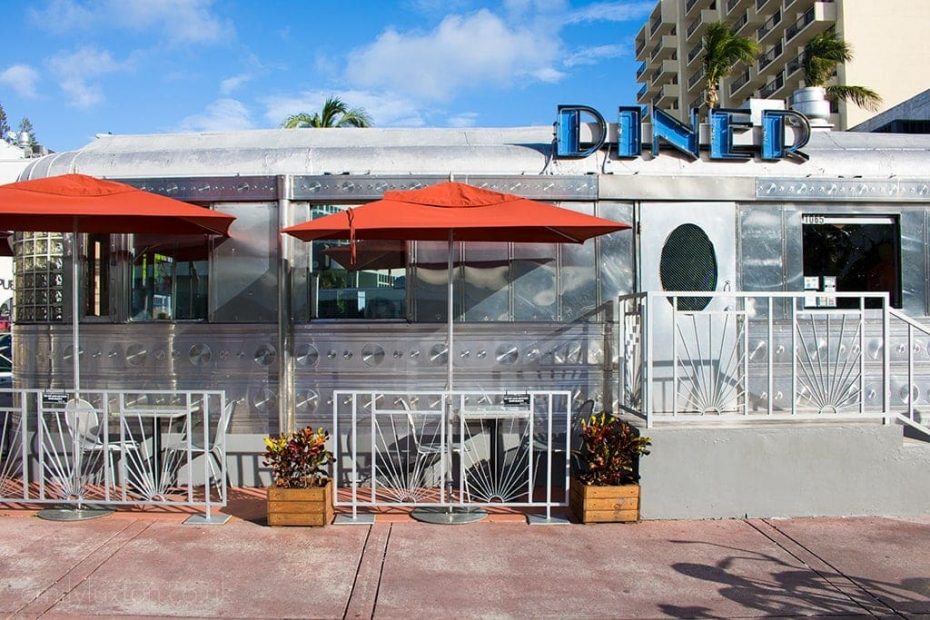 If you're looking for a true, all-American meal head to the historic 11th Street Diner, which is housed in a silver Art Deco dining car built in 1948.
Inside is a cosy little diner with a well-priced menu of all the best classic US dishes. BBQ wings, milkshakes, and a mega-list of burger options. The food is awesome and the staff are absolutely lovely. Don't miss it!
9. Play Arcade Games while you Drink at Ricky's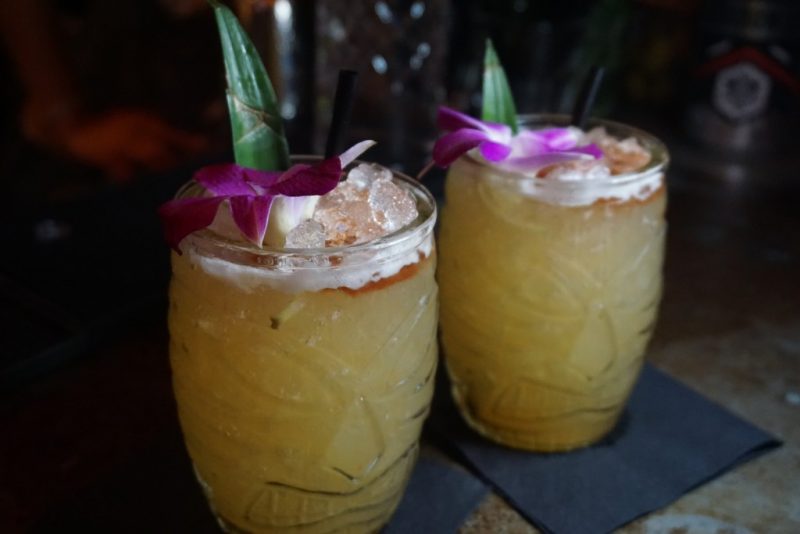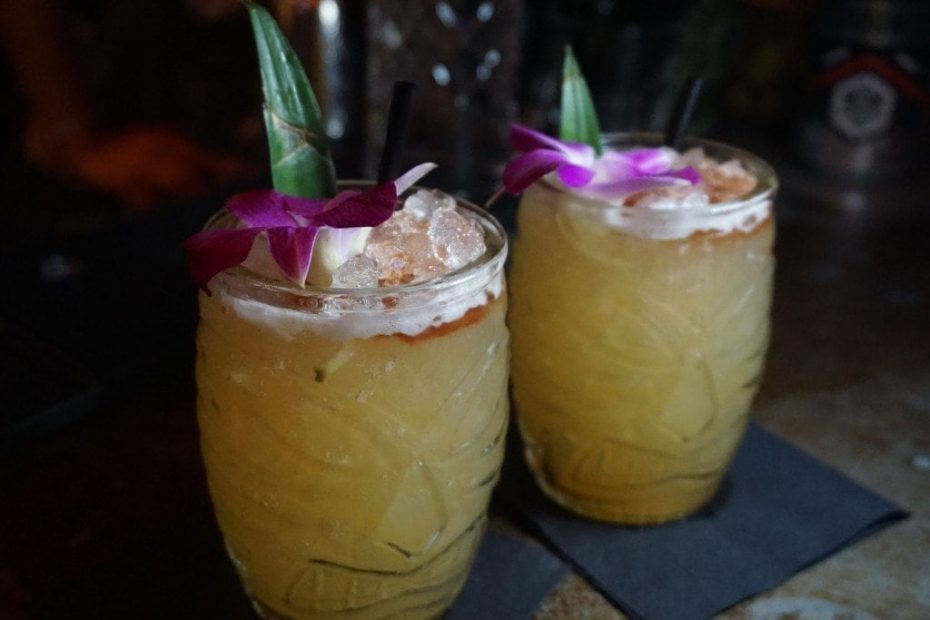 Away from the tourist strip, Ricky's South Beach is a local favourite and definitely worth a visit. I loved the retro-style arcade up front!
The bar itself is super chilled out and the perfect place for a low-key drink. There are sports on the TV and an on-site pizzeria, as well as a great craft cocktail menu.
UPDATE: Sadly, it seems this bar has now closed.
10. Experience a Cuban Classic at Havana 1957
One more hit of Cuban food culture in Miami is Havana 1957, a local chain of Cuban restaurants that evoke the glory days of old Cuba.
The atmosphere is great fun and the decor is all old-school glamour, with plush leather booths and tons of pictures on the walls. And this is definitely some of the best Cuban food you'll find away from Calle Ocho – a must for your Miami itinerary.
11. Watch the Crazy Cabaret at Mango's Tropical Cafe
Kitsch, colourful, and a little bit insane… Mango's really encapsulates the South Beach scene. The busy, beach-front nightclub is known for its live entertainment, and it's wonderfully over the top. The cabaret acts includes singers and dancers covering everything from samba to hip hop to belly dancing.
We popped in for a "quick drink" and stayed for a couple of hours, because it's just too fun! Cocktails are a bit pricier but it's not too bad, and the ridiculous atmosphere makes it all worth it.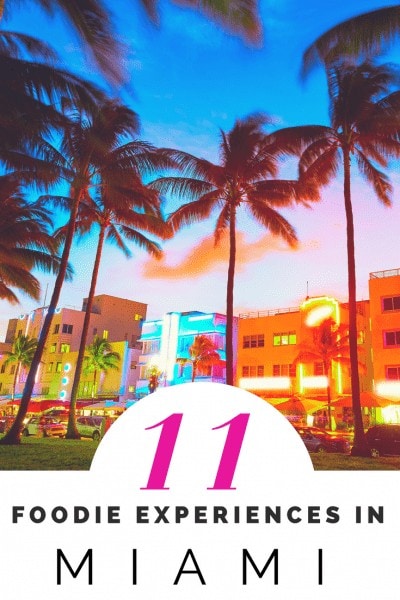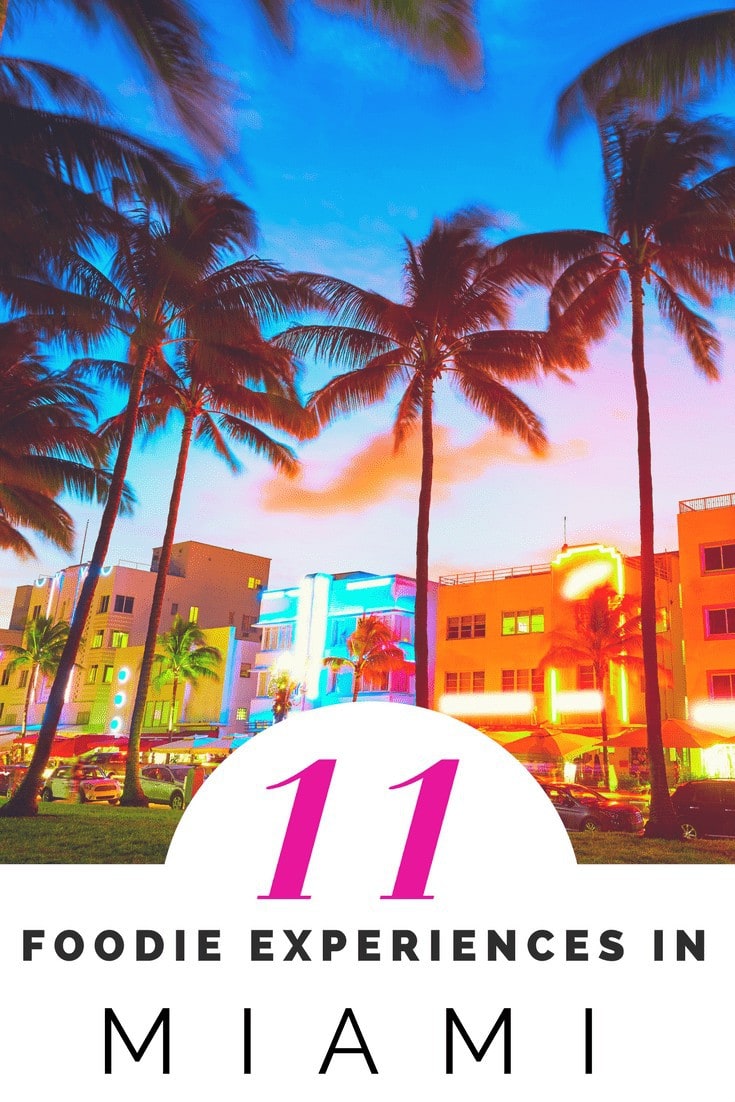 Some (not all) of the businesses featured in this post provided us with complimentary experiences or discounts. As always, absolutely all opinions are my own. I never recommend something I didn't love.
Is there anywhere you'd add to this Miami food guide? Scroll down to leave a comment!