Some posts on this site contain affiliate links. If you book or buy something through these links, I earn a small commission (at no extra cost to you). Take a look at my privacy policy for more information.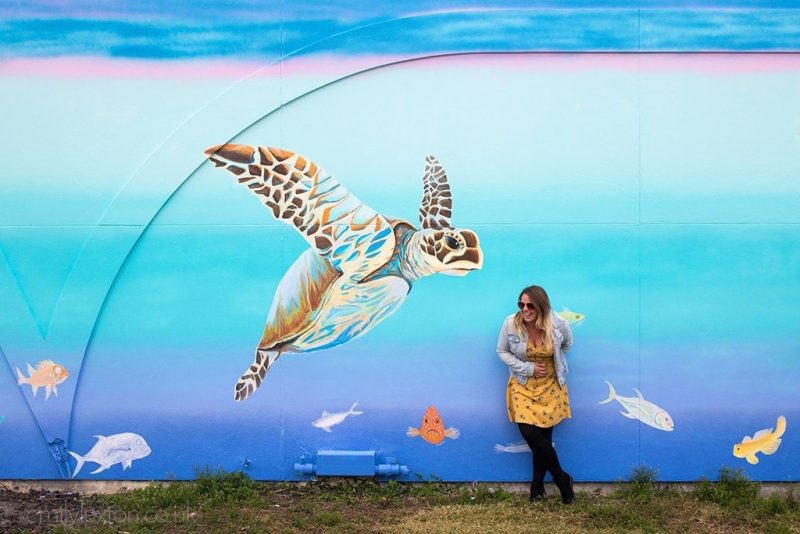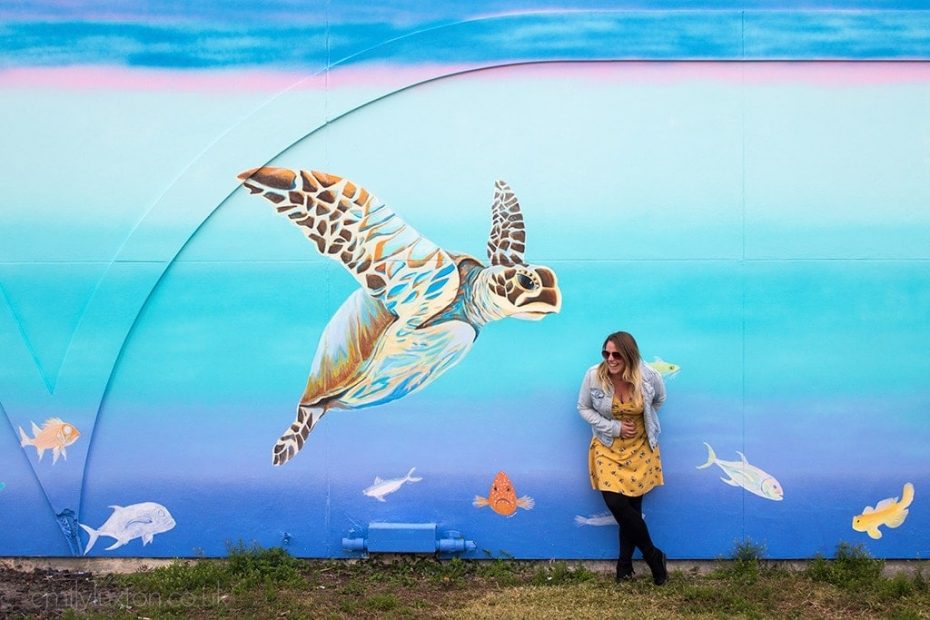 Looking for a slice of the "real" Florida outside of the major tourist hubs? One with great beaches, plenty of culture, and an awesome food scene? Look no further than Stuart Florida!
Stuart is the capital of Martin County – a small county on the state's east coast with loads to offer. Despite boasting some beautiful beaches and colourful seaside towns, Martin County all too often goes overlooked. So if you want to get a little off the beaten track or have some of Florida's fab beaches all to yourself, consider checking out Stuart and it's surrounds. Already convinced? Read on to discover the top things to do in Stuart and the rest of Martin County…
Where is Martin County?
Stuart
Hobe Sound
Hutchinson Island
Where is Martin County?
Martin County can be found on the stretch of coast in Florida known as the Treasure Coast. This small county is ideally located almost halfway between Orlando and Miami – so it's surprising that so few people have heard of it. It makes the perfect add-on to a Florida trip: a place to unwind after a busy few days in Orlando's parks, or to recover from Miami's hectic nightlife.
Getting There and Around
The closest airport to Stuart Florida is Palm Beach International, but at the moment there are no direct flights there from the UK so you're more likely to fly into Fort Lauderdale. This is about two hours drive along Florida's turnpike and the drive is fairly straightforward – or there's a twice daily shuttle bus service from Fort Lauderdale Airport to Stuart.
For total convenience the best way to get around Martin County is to rent a car. I recommend Hertz, which is who we used. Stuart itself is small and very walkable, but if you want to explore further afield (and you really should) you'll need a car! There's not really any public transport so it's self-driving or taxis/ubers to get around.
Stuart Florida
Stuart is the capital of Martin County and it makes a great base for exploring the rest of the area. Plus, the town itself is an absolute dream for tourists looking for a fun few days. It's a colourful, historic city full of brightly painted houses, and the city centre is lined with fab restaurants and cute independent shops.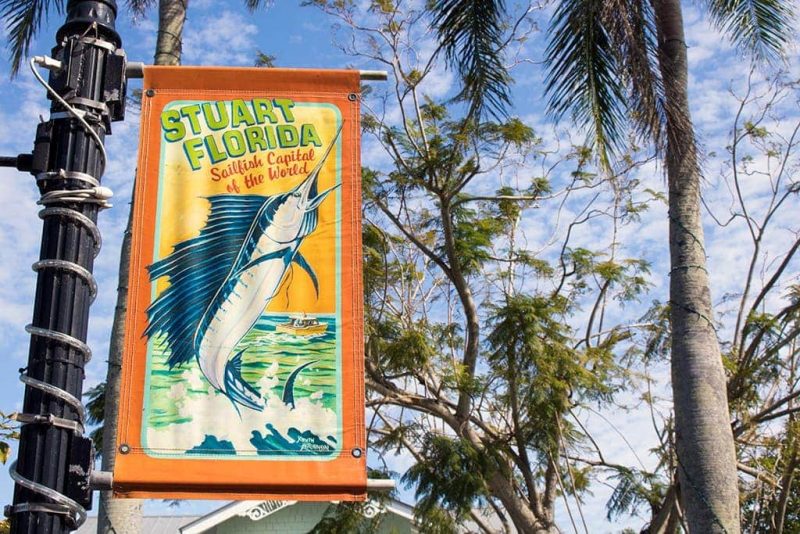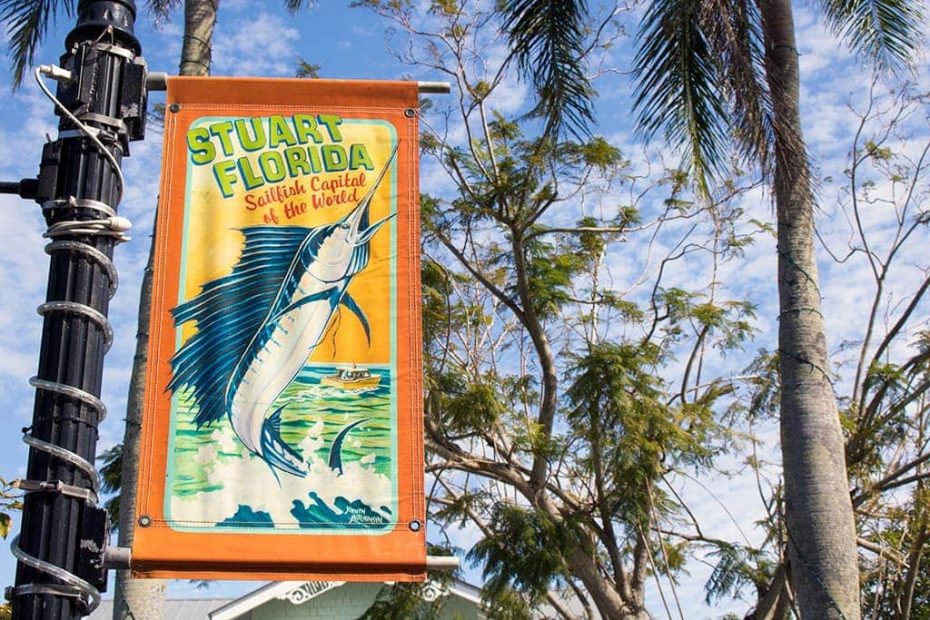 There's a strong small-town atmosphere in Downtown Stuart, with busy Sunday markets and lots of events keeping things lively year-round. With loads of green spaces and the St Lucie River lining the town on three sides, it's no surprise that this is a very outdoorsy city. Even on a not-so-warm January day we spotted plenty of people dining al-fresco or walking along the Boardwalk.
READ MORE: Top things to do in Stuart
Top Things to do in Stuart Florida
Historic Downtown Stuart
Stuart was voted the Happiest Seaside Town in America by Coastal Living and as you stroll around the Historic Downtown area it's pretty easy to see why. Everywhere you look is joyful colour! The city was founded in 1870 and there are plenty of old buildings to enjoy as you explore the city centre – including the Old Martin County Court House, an art deco style building dating from 1937.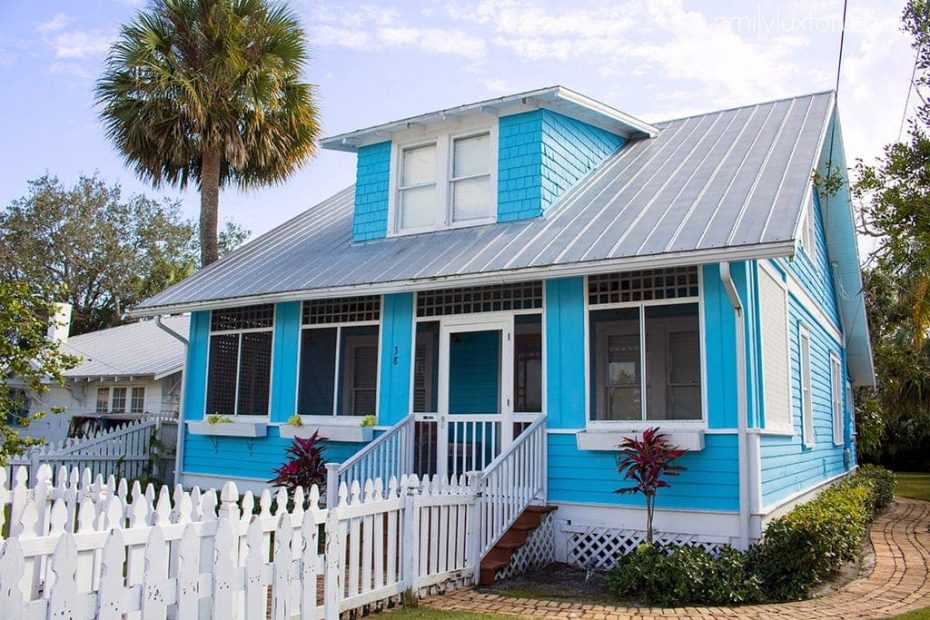 Also downtown is the Lyric Theatre, built in 1926, which is still open today. But the best part of exploring the town centre is browsing the quirky independent shops and art galleries. There's not a chain or a brand in sight, so the town centre retains a distinctive personality which is really fun to explore.
Downtown Stuart Trolley Ride
The best way to discover Stuart Florida is on the totally free trolley service provided by the council. With super friendly and knowledgeable drivers providing a running commentary (as well as plenty of banter), you'll learn a lot about the town and get to see a few things you might have missed otherwise.
Stuart Heritage Museum
I'll be honest – I'm not normally the biggest fan of museums! But I did enjoy the Stuart Heritage Museum, which can be found inside Martin County's oldest commercial building.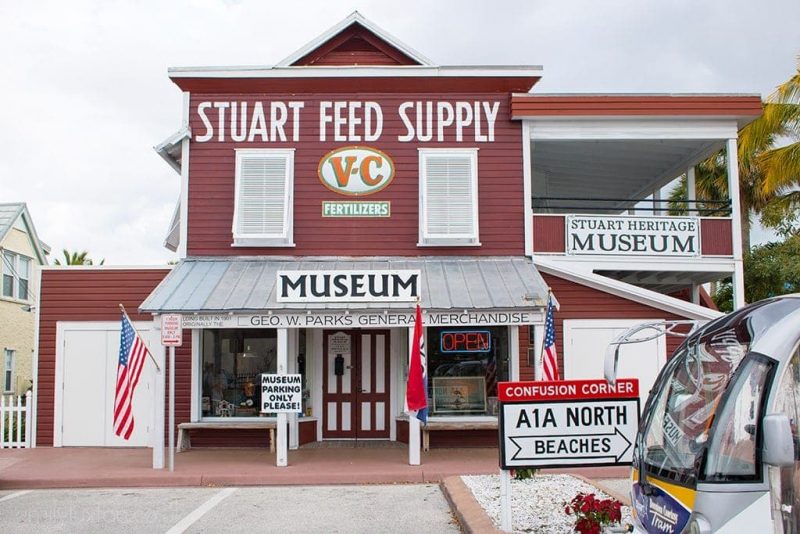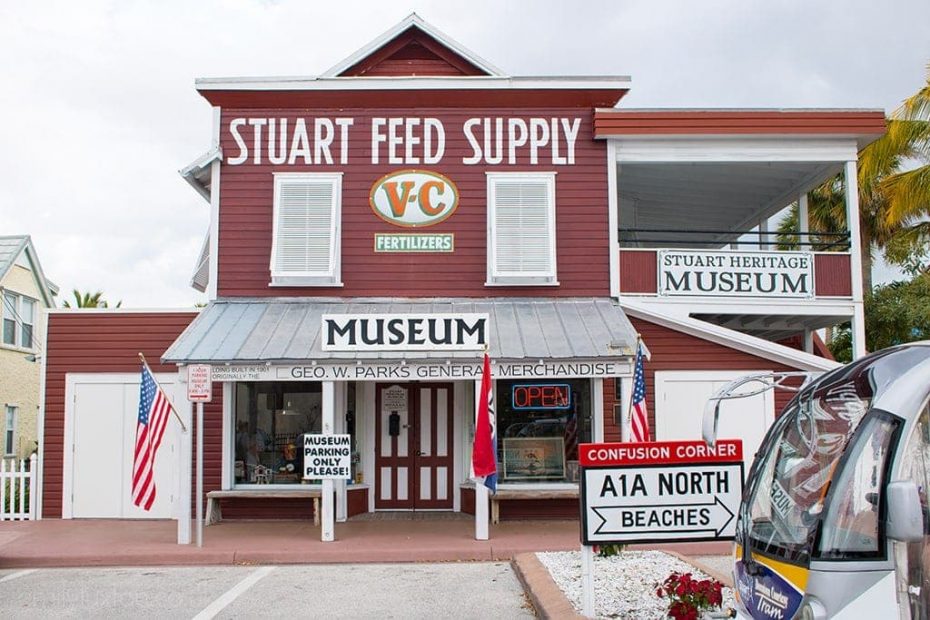 Housed within a 1901 Grocery Store, the museum features a huge, eclectic mix of exhibits that feels a little bit like rummaging through someone's gran's attic! We also happened to meet one of Stuart's most passionate and interesting locals in the basement – a lovely museum volunteer who filled us in on the entire history of the area. Definitely worth a swing by – especially as it's free.
Riding the Waves Eco Tour
Stuart is perched on the mouth of the St Lucie River and has a long history on the water. From pirates and shipwrecks to abundant nature, the Treasure Coast has so much to offer. So take to the seas and soak it all up with a coastal tour from Riding the Waves. This was honestly one of the most fun things I did in Martin County and I highly recommend it. You'll drive your own private, two-seater catamaran which bounces over the waves as you explore the local coastline and spot some of the beautiful bird and marine life.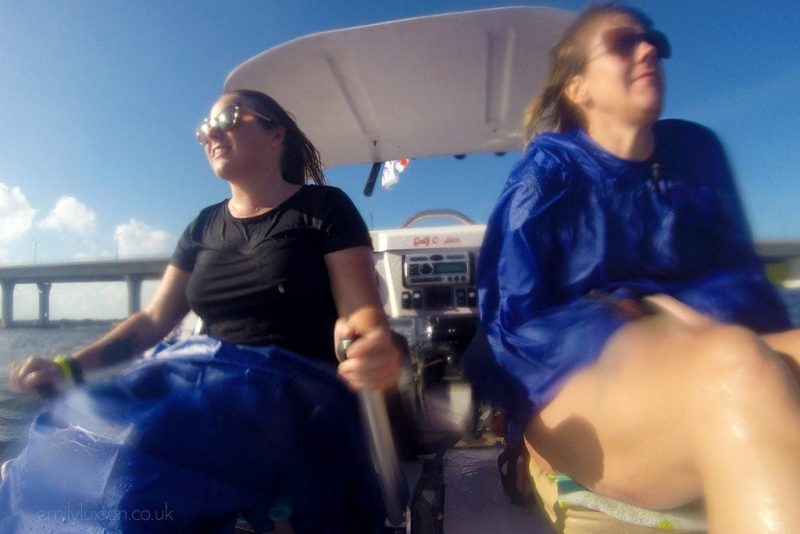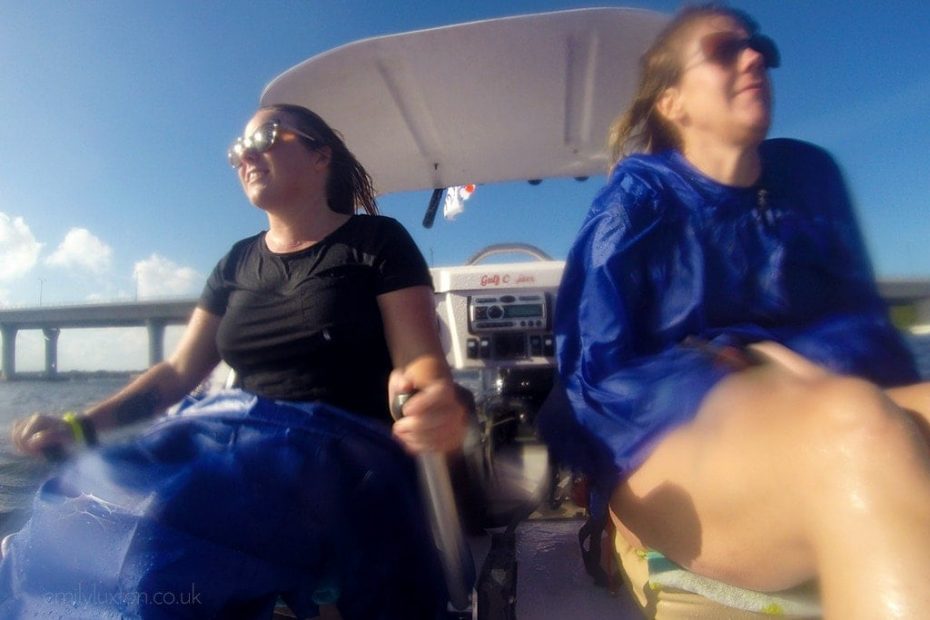 Rock'n Riverwalk
Every Sunday afternoon, from 1pm-4pm, downtown Stuart comes to life with the incredible Rock'n Riverwalk. Live bands take over the boardwalk stage at the edge of the marina, and the banks of the St Lucie River are lined with picnickers. Head to the terrace outside Stuart Boathouse bar and restaurant for drinks with a great view of the acts, or pack a picnic and take a seat on the boardwalk steps.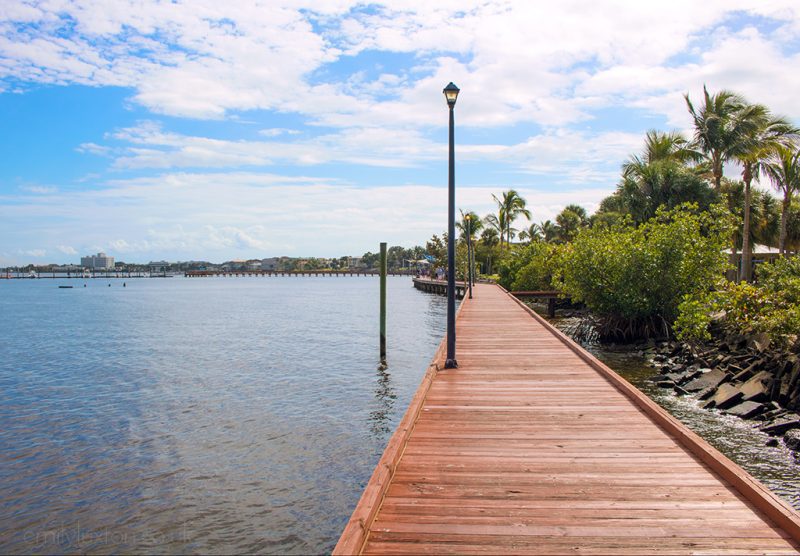 Where to Stay in Stuart Florida
We stayed at the colourful Old Colorado Inn in the heart of Historic Downtown Stuart. It's one of the oldest hotels in the area and has a fascinating history, and it's pretty interesting to browse the black and white photos and old newspaper clippings lining the corridors.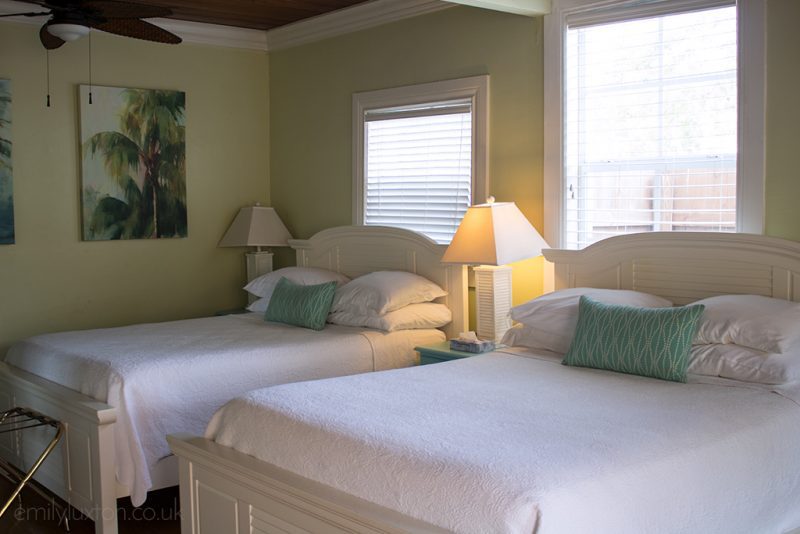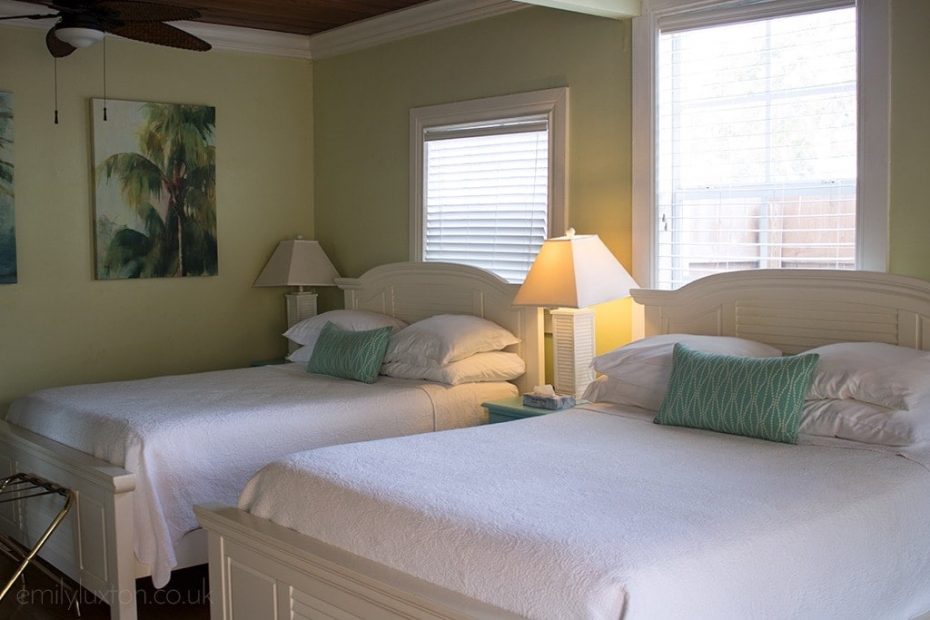 Rooms are big, bright, and super comfortable – with a small kitchenette for those who want to self cater. Like everywhere we went in Stuart, the service was excellent and super friendly! A small breakfast of bagels or muffins, juice, fruit and yogurt is delivered daily to your room along with a paper. Definitely one of the most comfy and convenient places to stay in Stuart!
Hobe Sound FL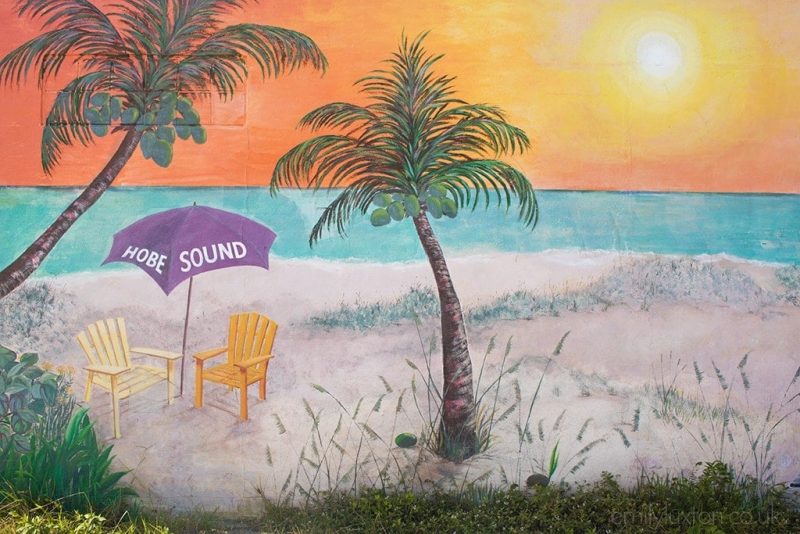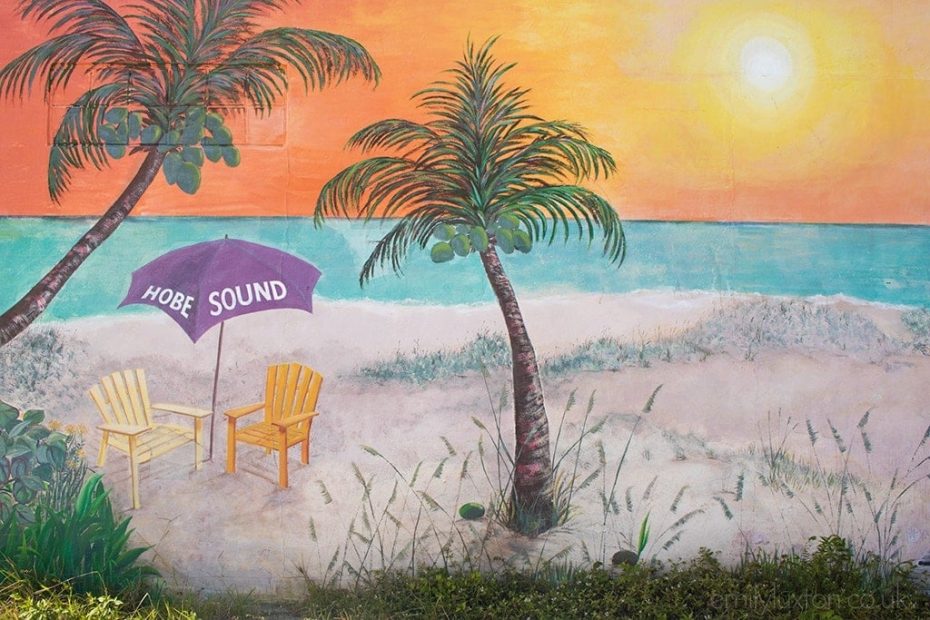 Just down the road from Stuart is the small seaside town of Hobe Sound. This is a perfect little day trip from the city! Especially if you want to spend some time in the great outdoors – whether that's hunting for colourful murals around the town, enjoying the wind-swept beaches, or hiking in the nearby state park. Below you'll find some of my favourite discoveries in Hobe Sound!
READ MORE: 7 Fun Things to do in Hobe Sound
Top Things to do in Hobe Sound
Hobe Sound Murals
If you're a fan of street art – or just a lover of colour – then you need to check out the Hobe Sound Murals. Begun in 2009, the "Paint the Town" initiative has led to 17 massive murals all across the town centre and most are within walking distance. Head to the Chamber to grab a map and head out to explore the murals!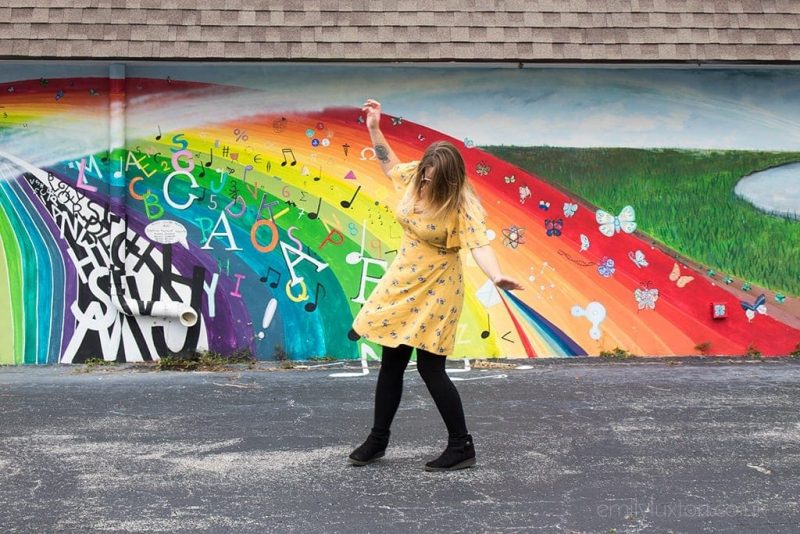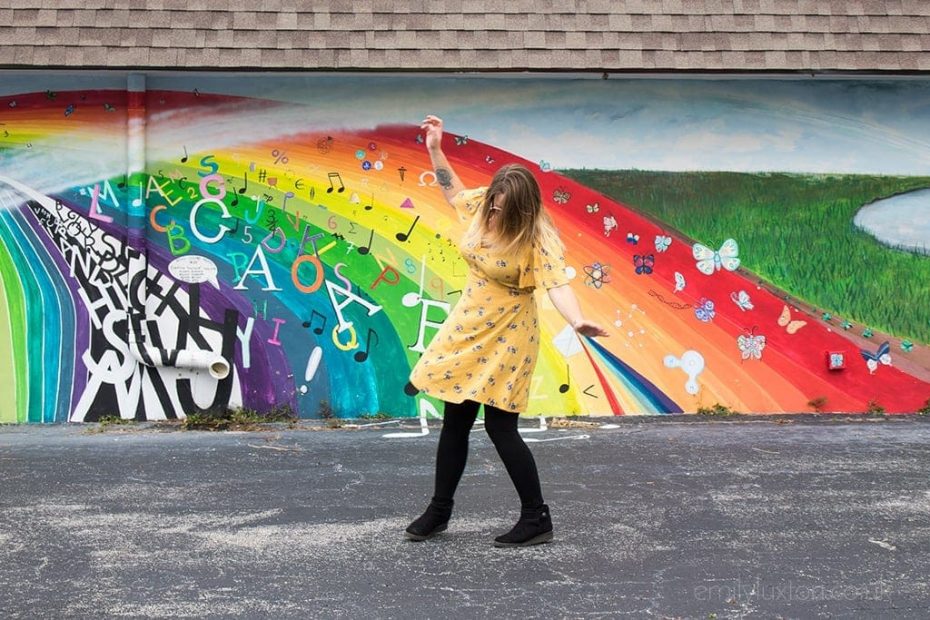 Bridge Road
One of the most iconic sights in Martin County is Bridge Road, which runs from town down to Hobe Sound Beach. The road is lined with Banyan trees which have grown to create a beautiful tunnel effect. If you browse a few of the local art galleries you're bound to spot a few paintings of this picturesque road so don't miss the chance to check it out for yourself.
Jonathan Dickinson State Park
Craving the great outdoors? The Jonathan Dickinson State Park between Jupiter and Hobe Sound makes a fantastic day trip. It's a really pretty green area, and there's loads to do. From hiking and nature trails through the forest, to kayaking and boat tours on the scenic Loxahatchee River, there are plenty of ways to enjoy Martin County's flora and fauna here.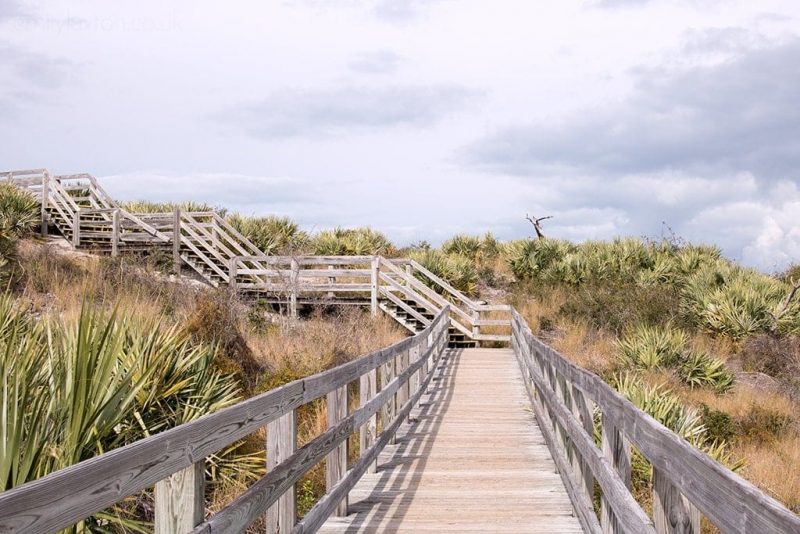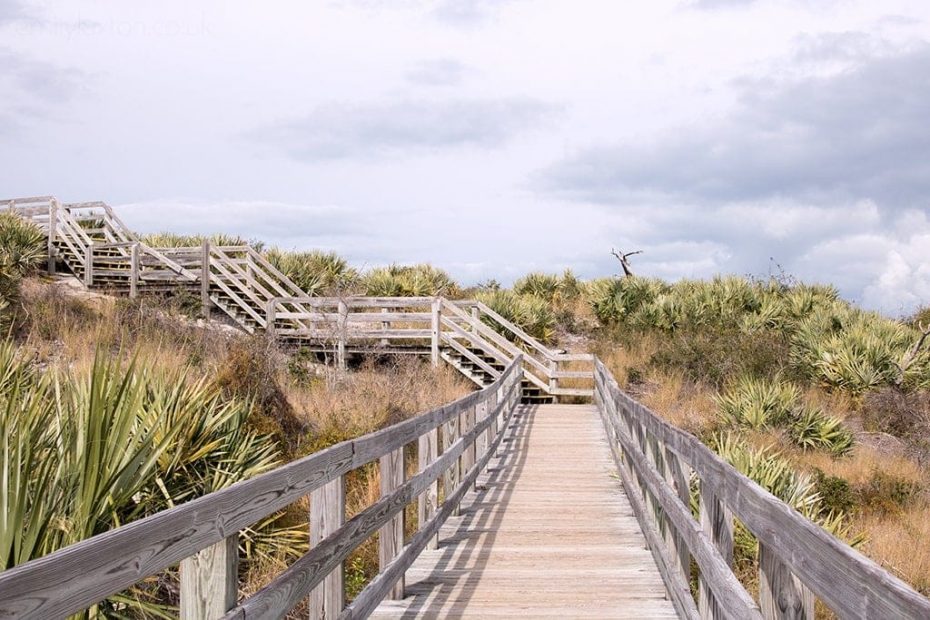 Blowing Rocks
Head to the Blowing Rocks Preserve on the coast to see a bizarre natural phenomenon at work. Basically, it's a large patch of limestone rock riddled with erosion holes… and when the breaking waves hit the rocks they create a jet of spray as if the rocks are "blowing" the water upwards. Apparently the spray can reach up to 50 feet! Be sure to check the tide times and visit at high tide for your best chance of seeing some good water jets.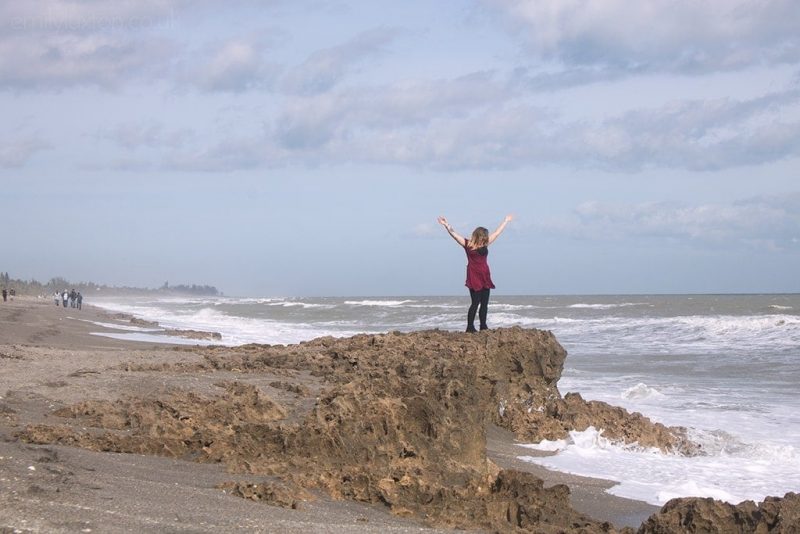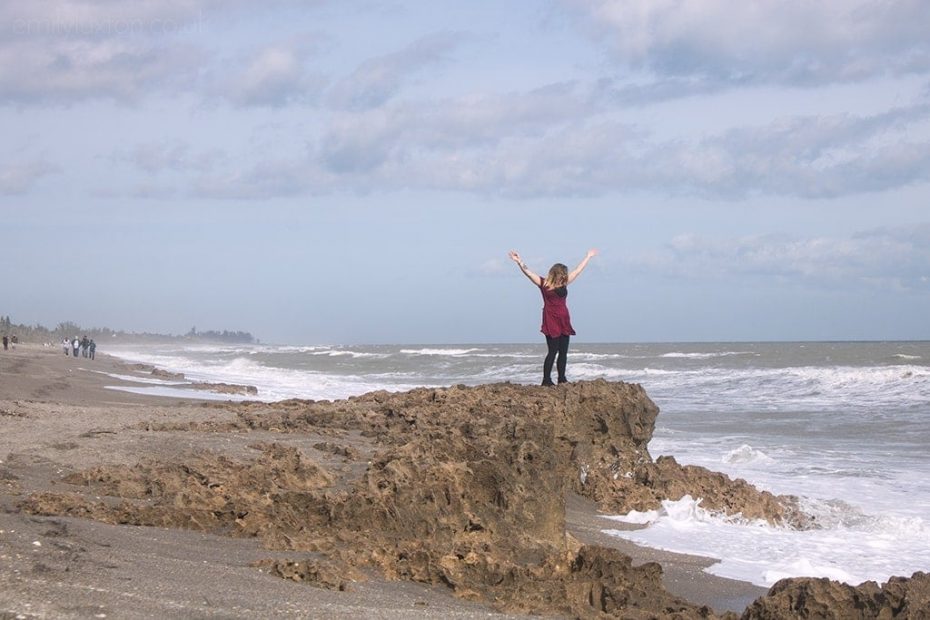 Hutchinson Island
A long, skinny slip of land off Florida's Treasure Coast, Hutchinson Island is actually part of two counties. The southern tip of the island falls in Martin County, and it's where you'll find some of Hutchinson Island's best beaches and resorts.
For a few days of relaxation and enjoying the best of the coastline, you can't beat a trip to Hutchinson Island. I've already covered the top attractions in a much more detailed blog post (link below). but if you're basing yourself in Stuart and just want to pop across to Hutchinson Island for a day trip – you can't miss the highlights I've listed below!
READ MORE: Top Things to do on Hutchinson Island
Top Things to do in Hutchinson Island
Next Level Watersports
If you want to really make the most of the Treasure Coast around Stuart Florida, you need to hit the water! One of my favourite discoveries in Martin County was the awesome new company Next Level Watersports. We spent a couple of hours with them learning the basics of kite surfing – and the enthusiasm of our guides was totally infectious. You can book kiteboarding, wakeboarding, and hydrofoiling lessons with Next Level. This is a fab way to make the most of the water and try something new!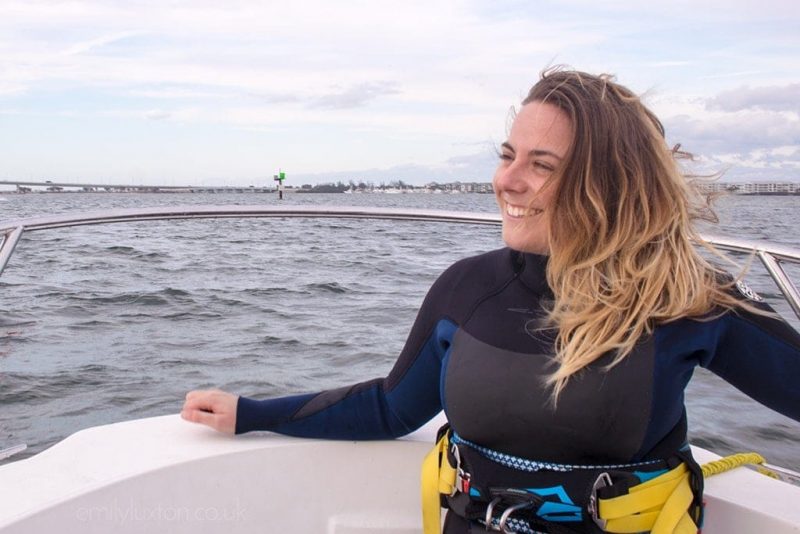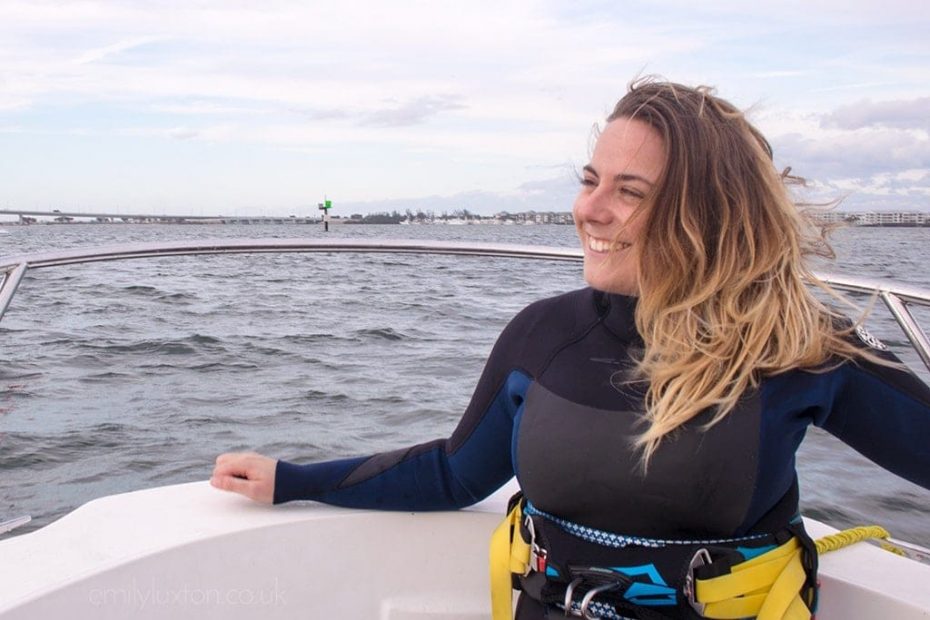 Ohana Bus Experience
Another one of my favourite things to do in Hutchinson Island is the incredible Ohana Bus Experience. This awesome local company offer some awesome Stand Up Paddlebaording tours and lessons, and it's a great way to explore the local area – either on Hutchinson Island or over in Hobe Sound.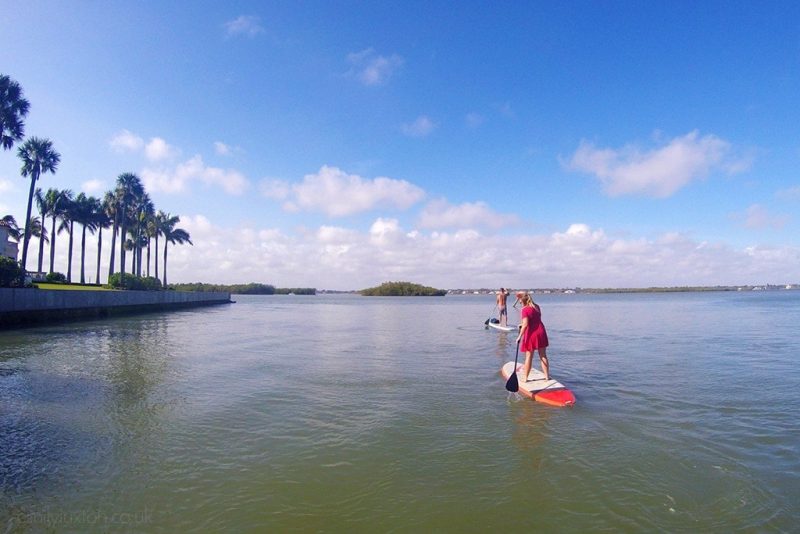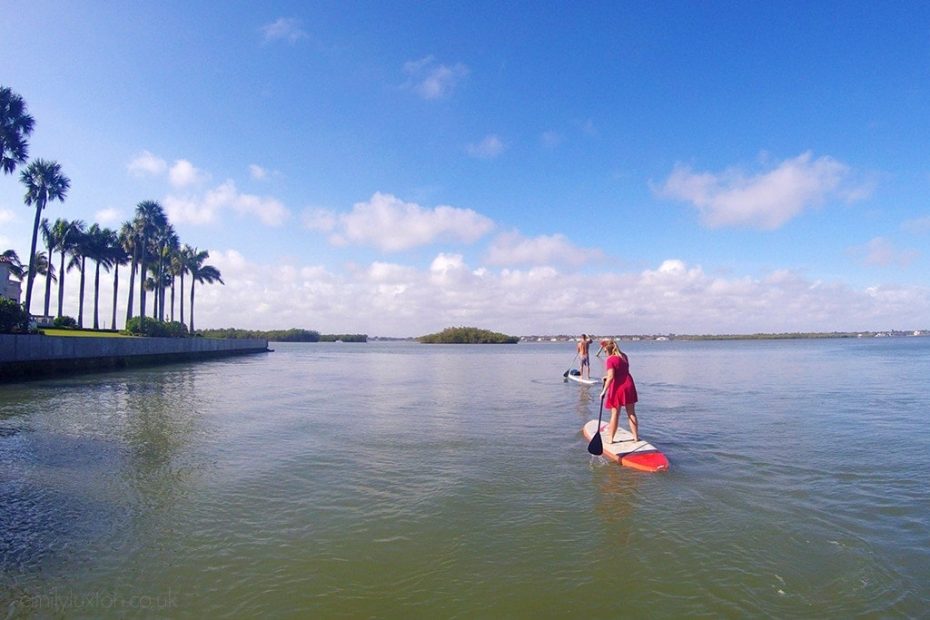 They also have what might be the coolest tour bus I've ever seen! A converted public school bus, the Ohana Bus is full of surfer stickers, flower garlands, and disco-lights… and it can also be rented as a party bus to tour the local bars. Such a fun way to explore the island!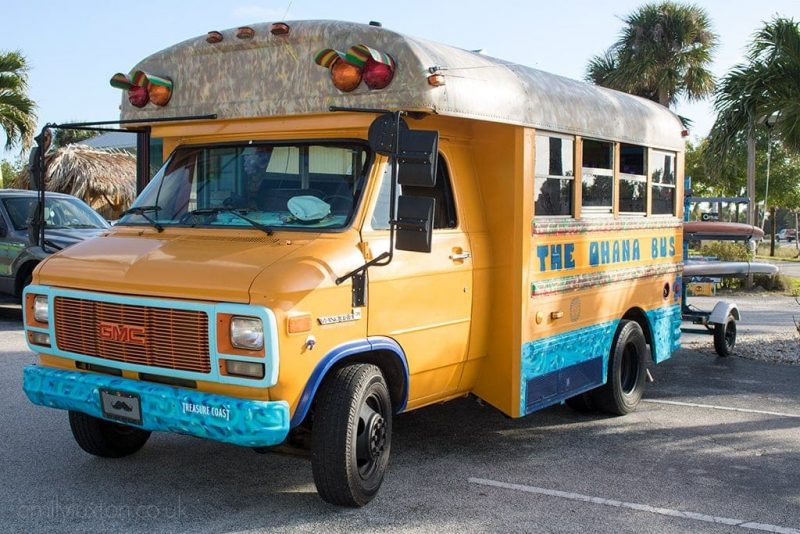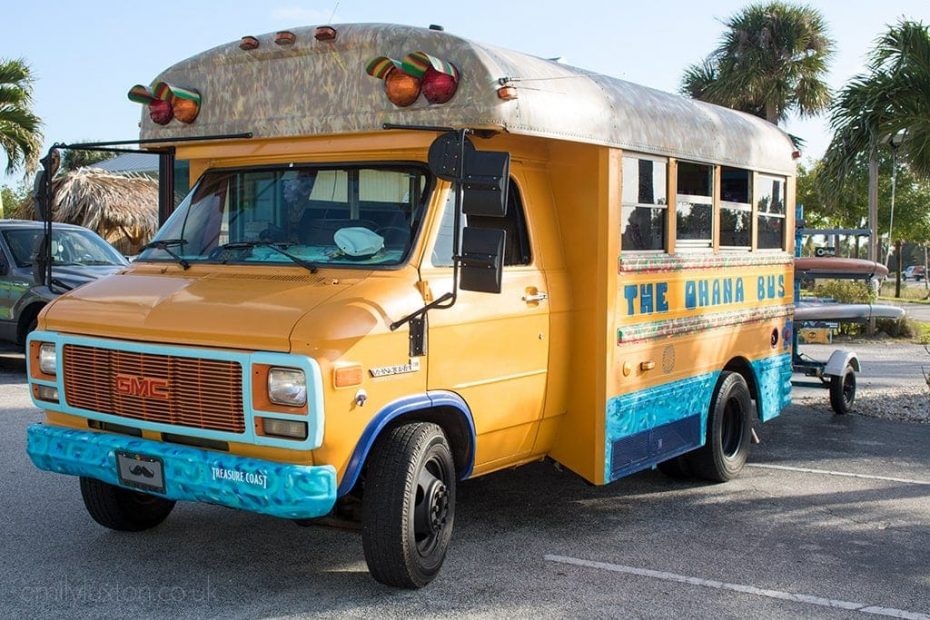 Watch my video above to see inside the amazing Ohana Bus – and more great things to do in Hutchinson Island!
My visit to Martin County was supported by Visit Florida and Martin County. As always, opinions are my own!
Pin this Post!