Some posts on this site contain affiliate links. If you book or buy something through these links, I earn a small commission (at no extra cost to you). Take a look at my privacy policy for more information.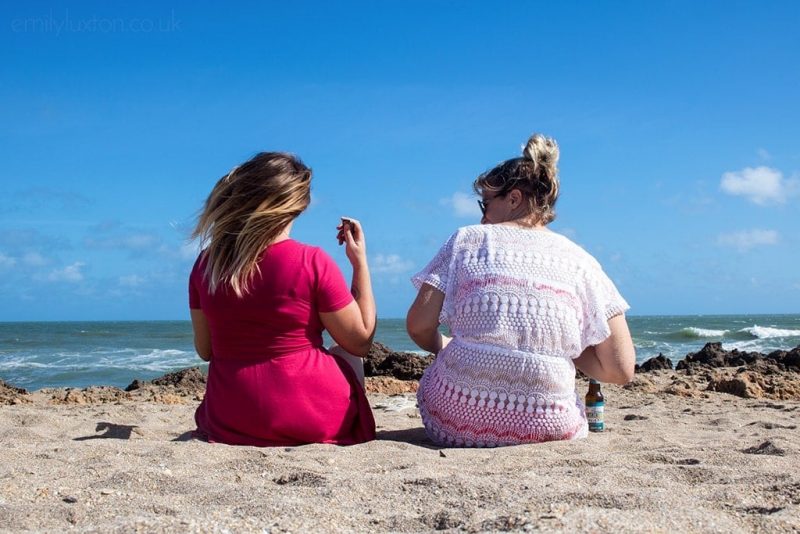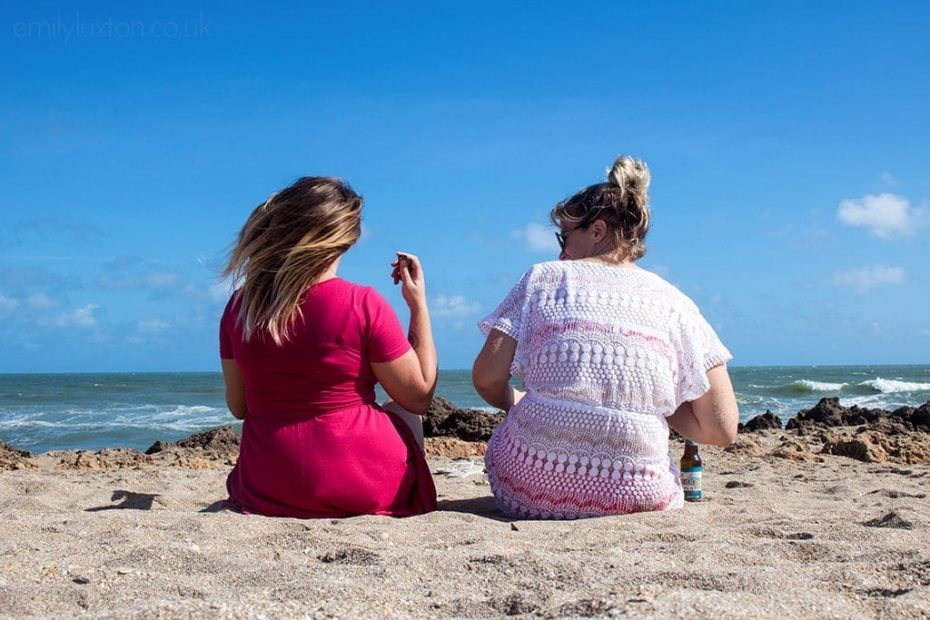 Looking to get a little off the beaten path in Florida and discover somewhere away from the usual tourist destinations? Martin County on the state's lower East Coast is the perfect choice. The area is known for its rich history, gorgeous beaches, and abundant marine life – and Hutchinson Island is a shining example of all three.
Whether you're looking for a few days of R&R after a week in Orlando's theme parks, or simply a week away with a difference, this gorgeous island is ideal. It's also one of the more romantic spots in Florida, or it's the perfect spot for a getaway with friends. These are some of the top things to do in Hutchinson Island on Florida's Treasure Coast…
Check out my Hutchinson Island video, then scroll down to find out more…
Where is Hutchinson Island?
Hutchinson Island is a long, thin strip of land off the coast of the St Lucie and Martin counties on Florida's Treasure Coast. It's also ideally situated between Miami and Orlando, making it the perfect addition to a trip in either of those popular tourist hubs.
The southern section of Hutchinson Island is part of Martin County, and is generally divided into Jensen Beach and Stuart Beach. These are some of the best things to do in the Martin County portion of Hutchinson Island…
7 Things to do on Hutchinson Island Florida
Hunt for the Best Beaches on Hutchinson Island
When it comes to beaches, Hutchinson Island has no shortage of options. It's a long, skinny strip of land lined with beaches on both sides, and the southern Martin County section has some of the best beaches on the whole island. There are two big public beaches, Jensen Sea Turtle Beach and Stuart Beach, as well as a string of smaller beaches.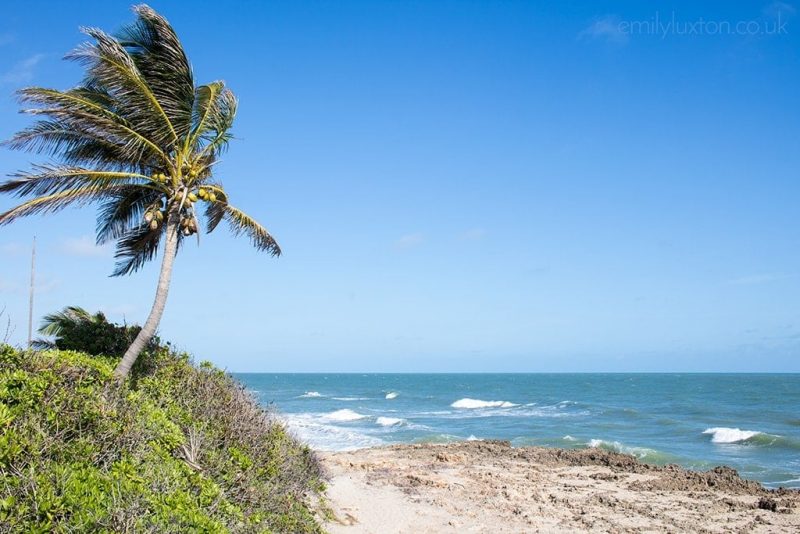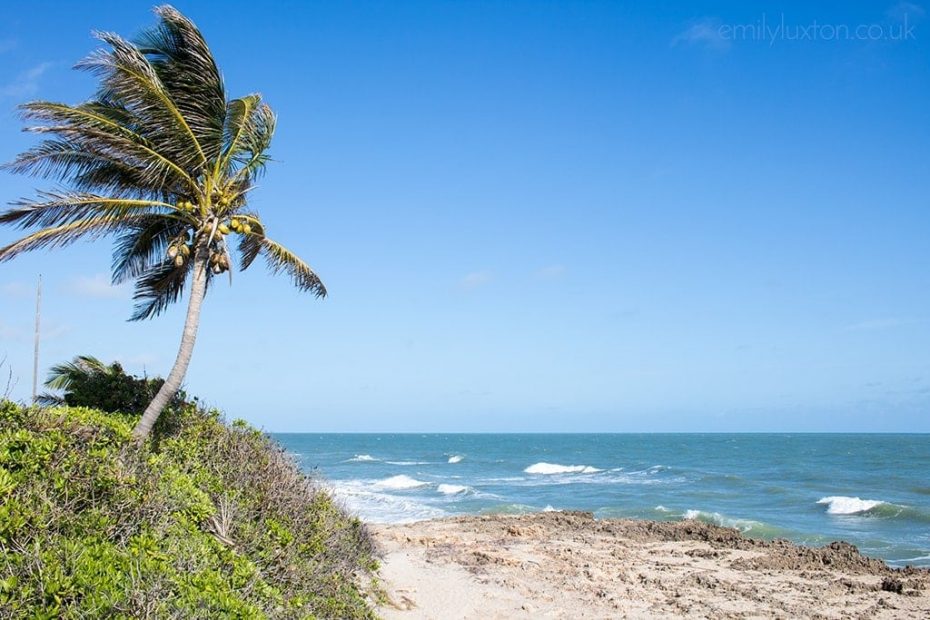 Bathtub Beach is one of the nicest on the island – a sheltered lagoon with calm waters for swimming, and a reef further out that's popular with divers. But there are dozens more, so hop in a car or on a bike and just set off to explore the beaches. You're sure to find something to suit!
Relax at Hutchinson Shores
Facing the Atlantic on Hutchinson Island's popular Jensen Beach, Hutchinson Shores Resort and Spa is one of the newest properties on the island and it's a great place to stay. I spent two nights here and had an amazing time. Great food, lovely ocean views, and a dreamy pool for some much-needed R&R time.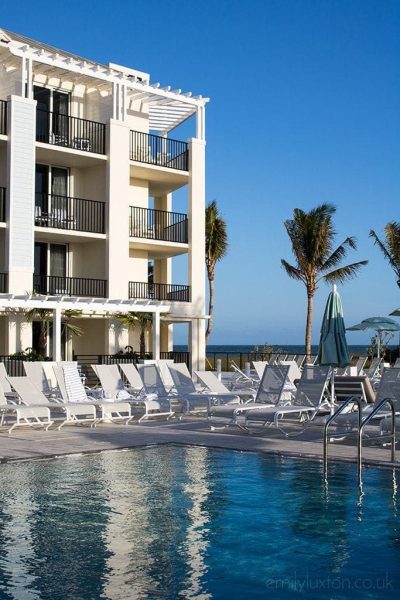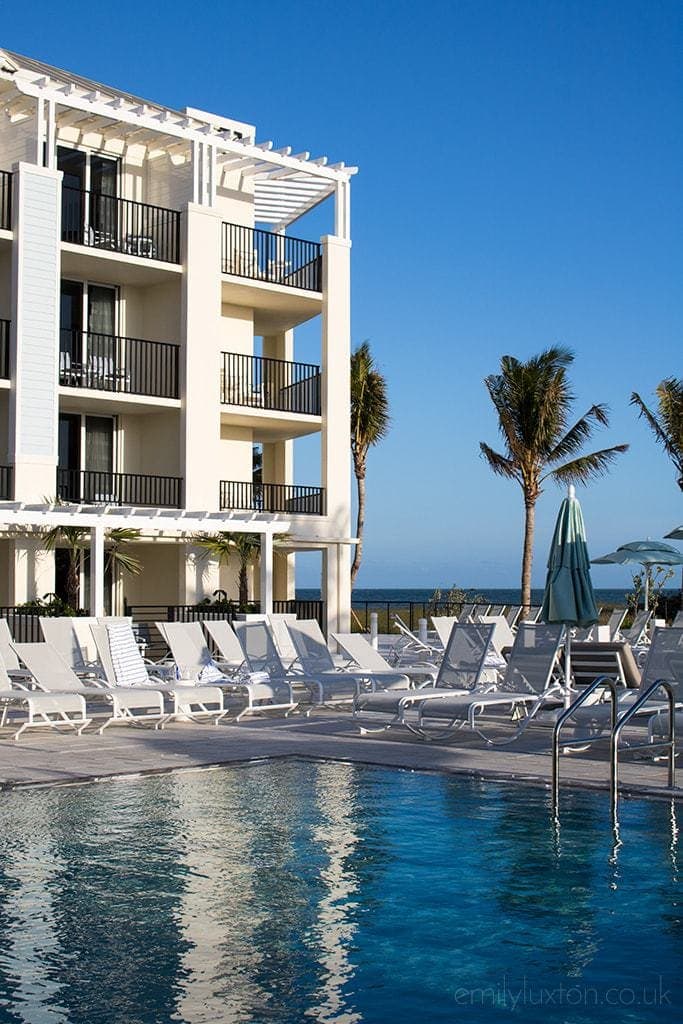 Even if you don't stay at the resort, make sure you check out the amazing on site restaurant The Drift Bar and Kitchen. I had what was probably my best meal in Martin County here. Or you could grab a day pass to enjoy the facilities for an afternoon.
Next Level Watersports
Relaxing on the beach or by a a pool is nice – but only for so long. If you start getting itchy for some adventure, give Next Level Watersports a call. I took a kite surfing lesson with them off the coast of Hutchinson Island and absolutely loved it.
Our teacher Jon was so passionate about his hobby that it was totally infectious, and I'm already looking up local lessons for myself in the UK this summer. One lesson wasn't quite enough to get me on the board, but thanks to Jon's expertise and encouragement I feel like I got a good grip on the basics. Hutchinson Island is a great location to try some new watersports, thanks to the Atlantic waves and generally warm climate, and Next Level are a company I'd definitely recommend. You can book kiteboarding, wakeboarding, and hydrofoiling lessons with them. So much fun!
Paddleboarding with Ohana Bus
If you want a slightly more gentle activity on the water, a paddleboarding tour with The Ohana Bus is a fantastic idea. This was definitely one of my favourite activities in the area. I've done paddleboarding before and found it a little dull, but the combination of gorgeous scenery, mangrove islands, and a super fun guide made our tour with the Ohana Bus totally different.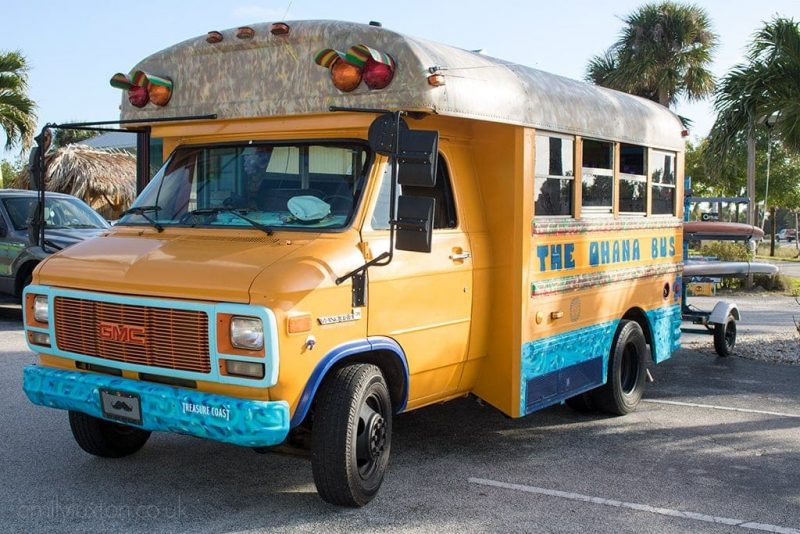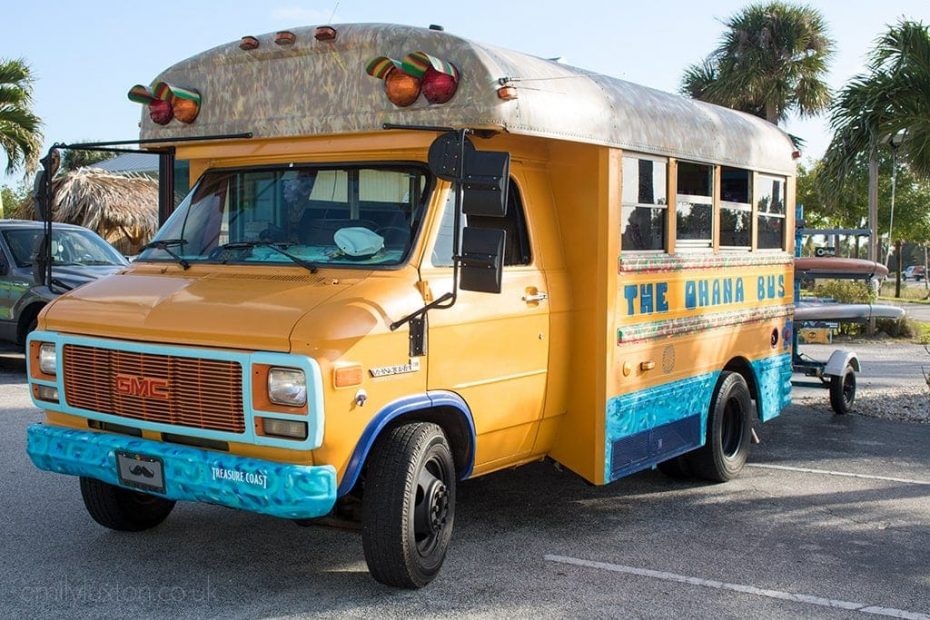 The bus itself is a hippy-fied public schoolbus that's a really fun way start to a paddleboarding trip. Originally built to transport the paddleboards and surfboards for lessons, the bus is so cool that it now doubles up as a party bus for bar crawls and parties. A paddleboarding tour with The Ohana Bus is such a nice way to explore the island, and given the clear, shallow waters it's not unusual to sneak up on a manatee or get close to a dolphin.
Tours start from $75 for two hours, lessons from $65 for 30 minutes.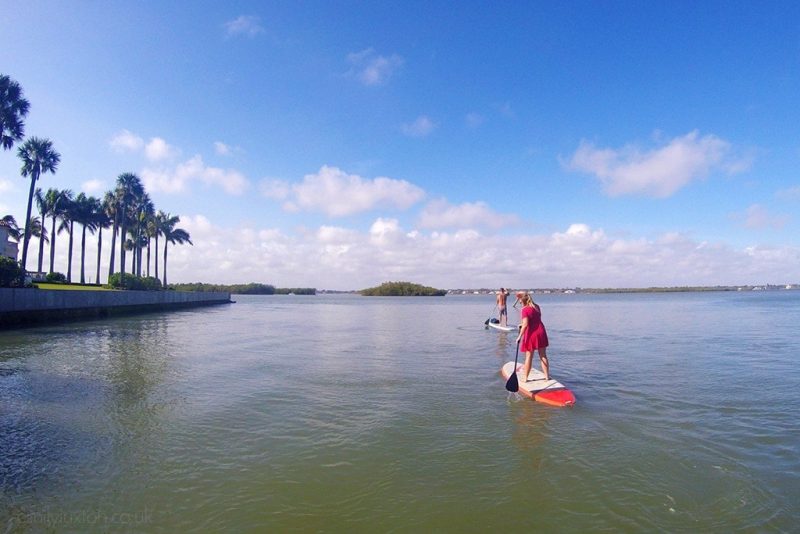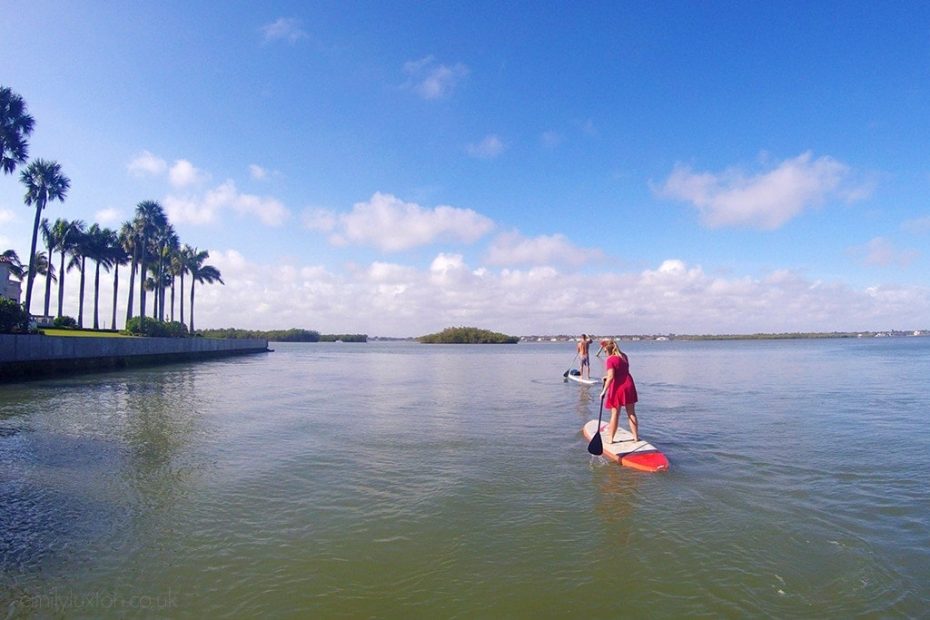 Florida Oceanographic Coastal Center
Run by local non-profit Florida Oceanographic Society, the Coastal Center on Hutchinson Island is a marine life nature centre and a great place to learn a little more about the local wildlife.
The society's main focus is restoration, and they've run a bunch of great projects around the area, including native plant restoration and an Oyster Restoration programme. They also run marine life research programmes and have various education initiatives. Visitors can watch a daily feeding schedule or explore the reserve on the nature trails. There are also some touch-tank exhibitions, including one for stingrays, but I really encourage you to approach these carefully since handling animals badly can stress them out. Some stingrays do enjoy being petted – but only gently and only on their terms.
House of Refuge
Originally, ten Houses of Refuge stood along Florida's Treasure Coast, offering a place of refuge for survivors of shipwrecks and people in need. The one on Hutchinson Island is the only one remaining, and has been lovingly preserved and converted into a small museum.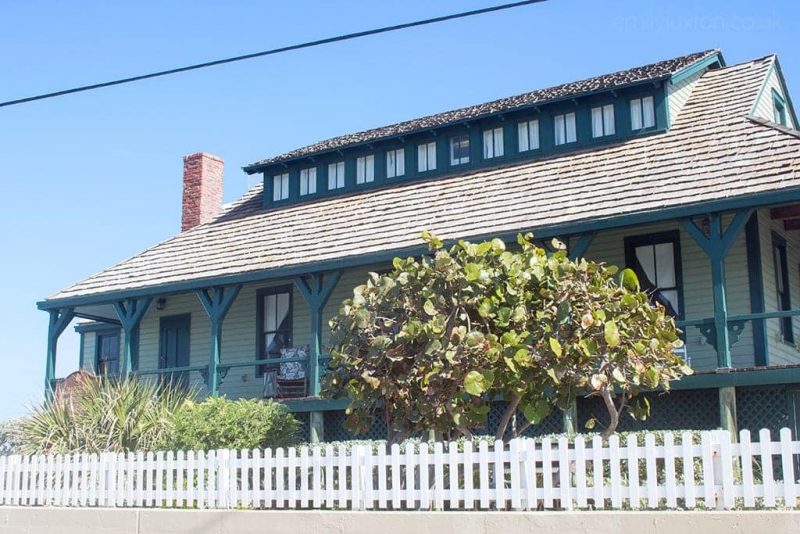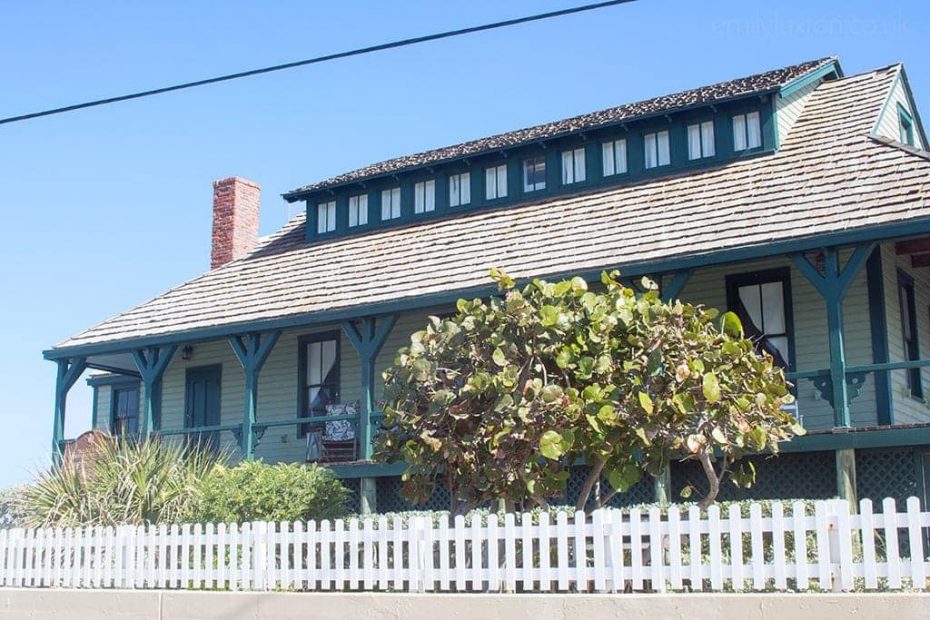 Back in the days before coastguards and GPS navigation, the keepers of the Houses of Refuge would go out after a storm searching for anyone in need of help. The House would offer accommodation, food, and assistance to shipwrecked sailors. These days, it's a great place to learn a bit more about the history of Hutchinson Island and the storms that have plagued this section of Florida's coast.
Riding the Waves Boat Tour
This boar tour is actually based in nearby Stuart, on the mainland, but the longer Coastal Cruising tours take you all around the local waterways close to Hutchinson Island. Riding the Waves was easily one of the highlights of my time in Martin County so I couldn't resist including them here.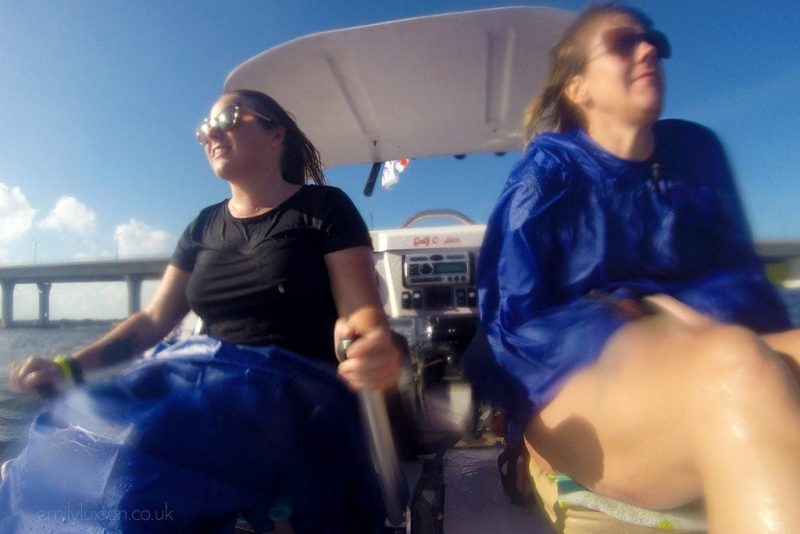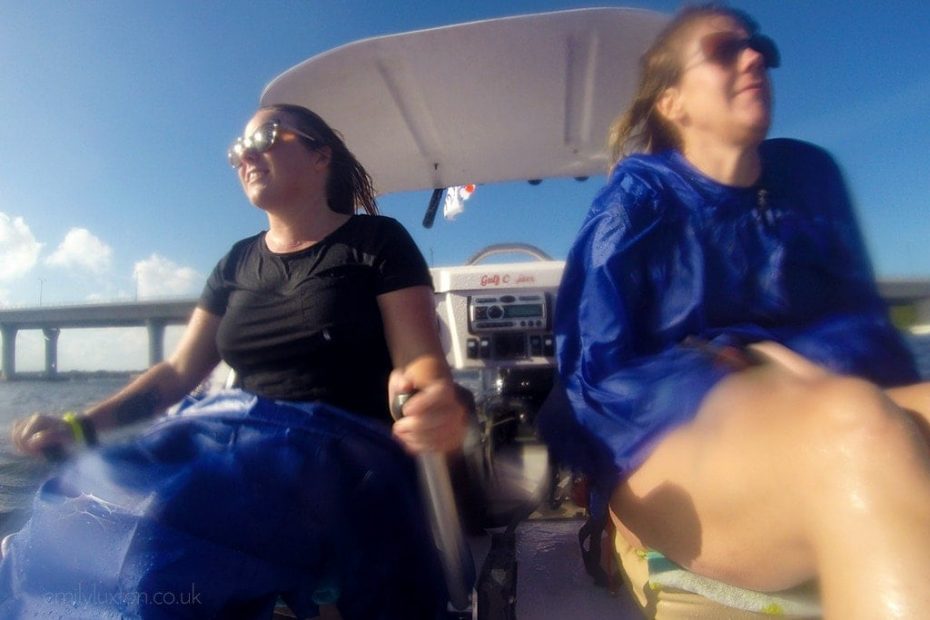 You get to drive your own private, two-seater catamaran on these tours – which is seriously fun. And as it turns out, it's one of my many hidden talents (just ask Vicky, who I promise didn't look at all terrified when I was in the driver's seat). The Coastal Tour with Riding the Waves is a fantastic way to explore the Treasure Coast. You'll learn a little about the local eco system, tour a few of the mangrove islands, and bounce your way over the Treasure Coast's waves. Be prepared to get very wet – and have a lot of fun!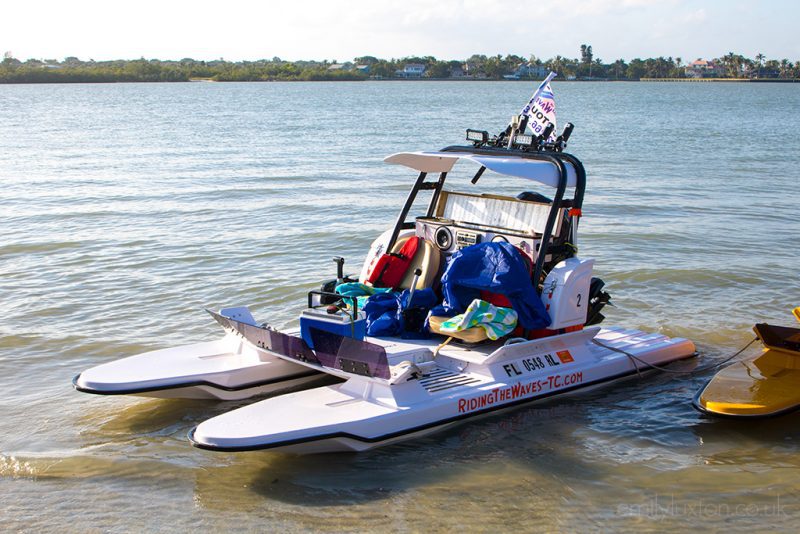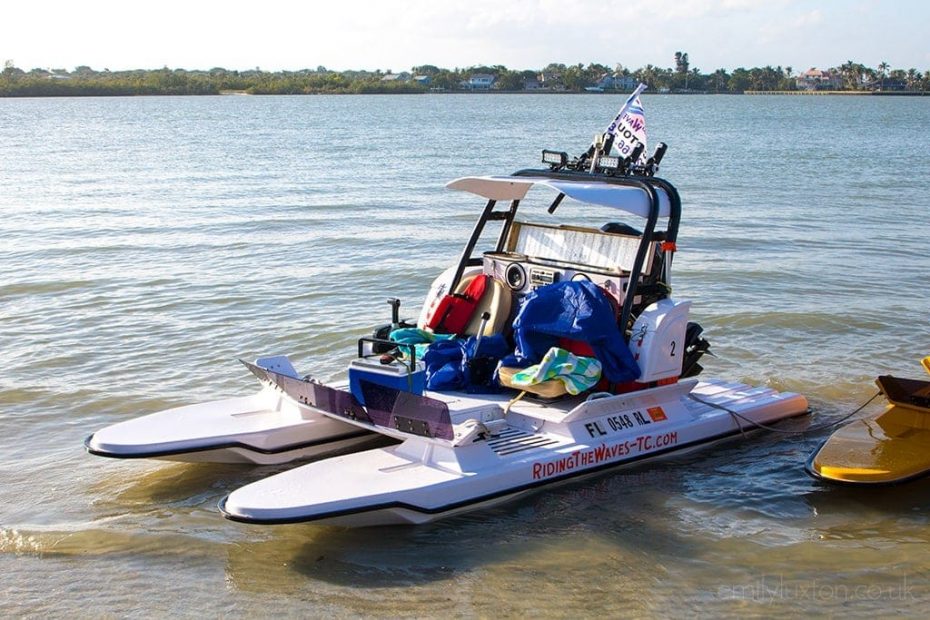 My visit to Martin County was supported by Visit Florida and Martin County. As always, opinions are my own!
Love this Post? Please Pin It!