Some posts on this site contain affiliate links. If you book or buy something through these links, I earn a small commission (at no extra cost to you). Take a look at my privacy policy for more information.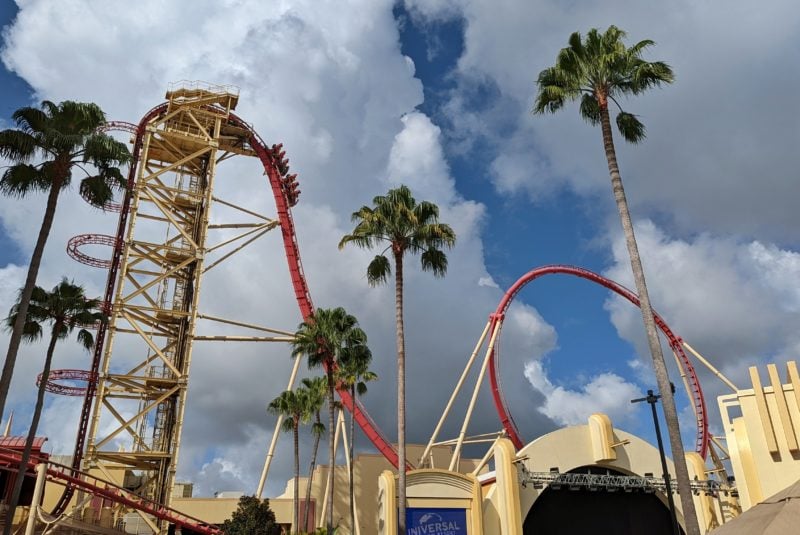 Everything you need to know to help you plan a trip to Universal Studios Orlando on a budget!
If you think your dream trip to the Florida theme parks is guaranteed to break the bank, think again! Although it's no secret that an adrenaline-fuelled holiday in Orlando can be pretty expensive, there are plenty of ways to keep costs down.
I first visited Universal Studios Orlando as a kid, wayyyy back when there were just two parks and the truly terrifying JAWS ride was still around!
Since then, I've returned as an adult a few times, including a memorable trip with my old housemate Vicky who described me as "unbearable" after I dragged her around the Wizarding World of Harry Potter like an excited child!
It's one of my favourite theme parks in the world – and definitely worth a splurge for a dream vacation.
BUT before you empty your bank account, check out my money-saving tips and tricks to help you plan a more budget-friendly trip to Universal Orlando.
My hotel and park tickets for Universal Studios Orlando were kindly provided in exchange for this review. BUT the following advice is based on numerous trips, and the rest of my Florida trip was paid for by myself. As always, all words and opinions are my own.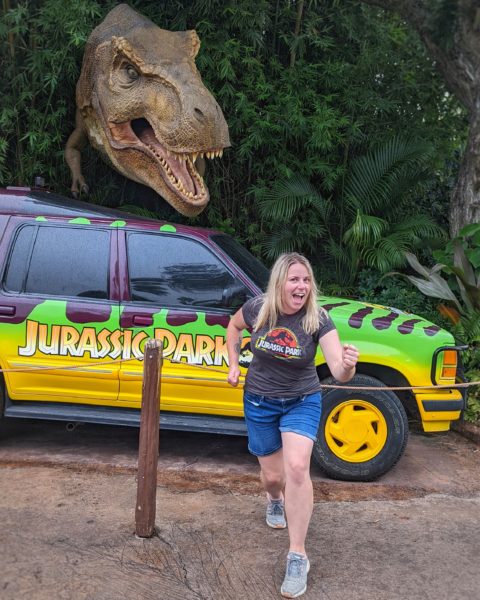 How Much Does it Cost to go to Universal Studios?
This is a bit of a "how long is a piece of string" question – because how much it costs to go to Universal Studios Orlando depends on a lot of factors. How long you want to go for, which parks you want to visit, what time of year you plan to go, etc.
Single-day tickets start from:
Universal Studios: $109 + tax
Islands of Adventure: $109 + tax
Volcano Bay: $80 + tax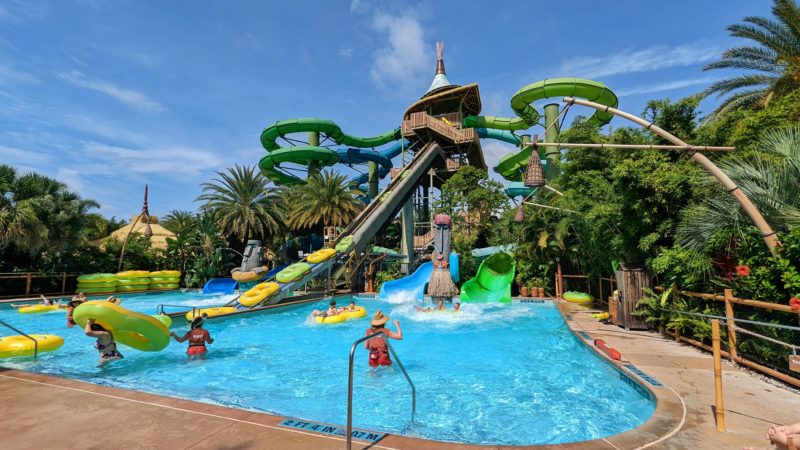 However, it actually works out cheaper per day to purchase a multi-day, multi-park ticket. And with three awesome parks to explore* – and SO MUCH to see and do in each one – spending a few days enjoying the Universal Orlando Resort is a great idea!
For example, the 3-Park 4-Day Ticket starts from $75.00 + tax per day (from $299.99 per adult ticket).
Children's tickets (aged 3-9) aren't much cheaper, so visiting as a family can add up a bit. For example, the 3-Park 5-Day Ticket would start from $1,288 for a family of 4.
*you'll find a breakdown of the three parks later in this post.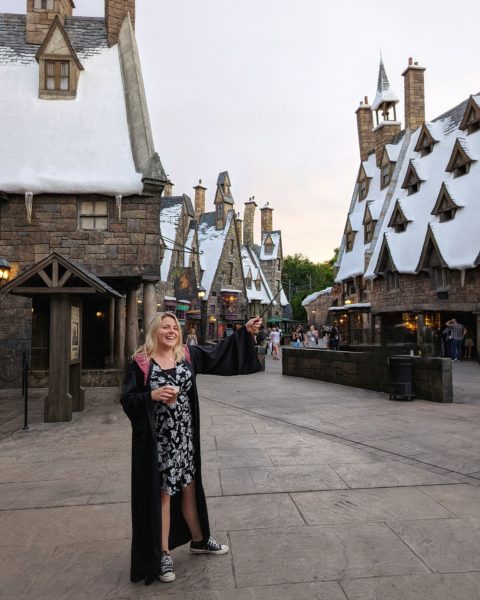 Parking at Universal Studios Orlando
Bear in mind that parking at Universal Orlando Resort starts from $27 a day, so be sure to factor those costs in if you're not staying at one of the resort hotels.
Other Travel Costs
The main other travel costs to consider when visiting Universal Studios Orlando are:
Flights – book in advance and shop around using Skyscanner to find a good price. Or sign up to Jack's Flight Club (read my review here) and see if a bargain comes through!

Some people may consider skiplagging (booking a cheaper flight with a layover in Orlando, then getting off on the layover). However, this is against the regulations of most airlines and may have penalties if caught.

Accommodation – more on that later in this post.
Food & Drink – money-saving tips for this later in the post.
Souvenirs – if you're on a tight budget, try to avoid buying too many of these. TOP TIP – save all your purchases for your last day to avoid impulse buying!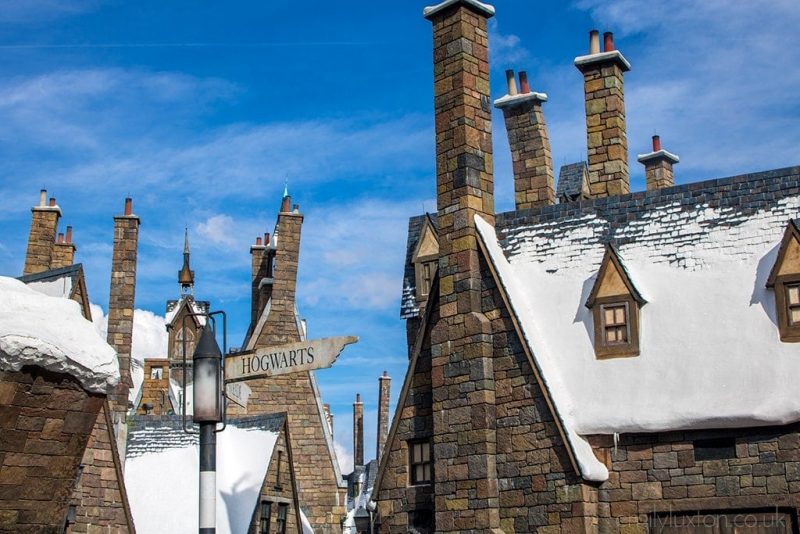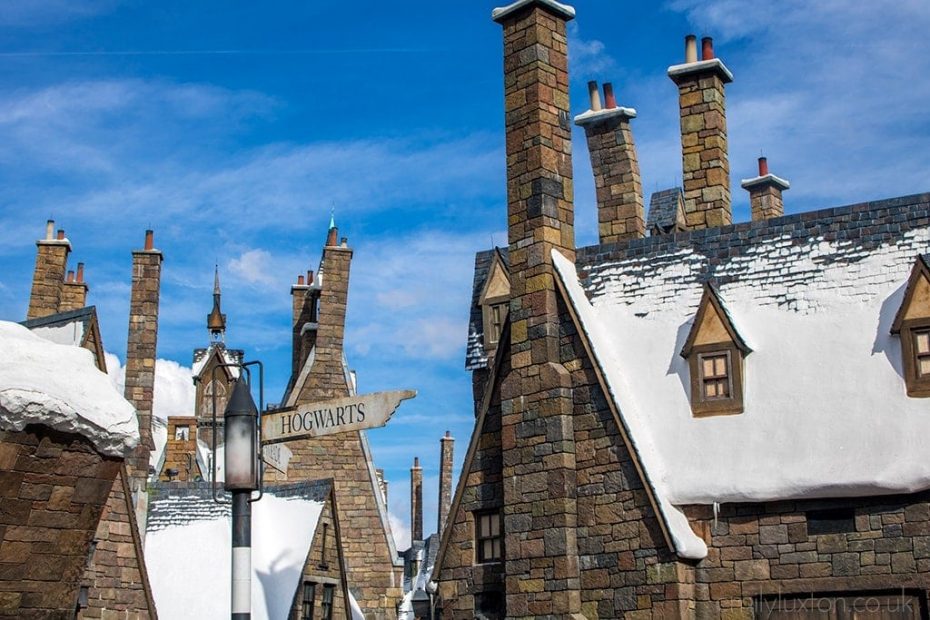 How to Get Cheap Universal Orlando Tickets
Often, it works out cheapest to purchase your tickets directly from Universal Studios. External booking platforms may add on a booking fee, so if they aren't offering a discount against the standard ticket price it might end up costing more.
However, you can sometimes find deals to grab yourself some discounted park tickets. Shop around and compare prices before booking. Here are a few trustworthy sites to look for cheap Universal Orlando tickets:
AttractionTix – a great source for discounted tickets, including cheaper multi-day tickets. They also have a Disney and Universal combination ticket that may work out cheaper than purchasing separately.
Groupon – often has deals and offers for the Orlando theme parks and other attractions.
GetYourGuide – sometimes have multi-day park tickets at a slightly cheaper rate. They also have some great tours and other attraction tickets.
Viator – have a "lowest price guarantee" and offer certain discounted ticket packages that may work out cheaper.
If you're booking your holiday as a package, your park tickets may be included in the package, which could work out cheaper than booking everything separately.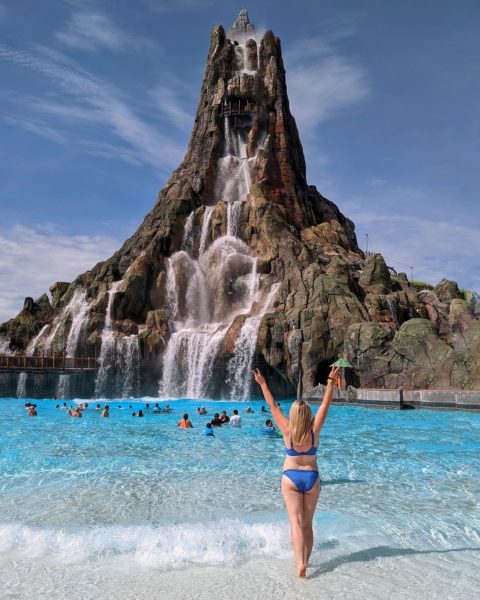 What are the Three Parks at Universal Studios Orlando?
There are three parks at Universal Studios in Orlando, and they're all amazing. But if you're on a budget, booking the 3-park ticket may not be an option.
So here's a quick overview of the parks to help you decide which ones you don't want to miss.
Universal Studios
The original Universal park, where movies and TV shows are brought to life with amazing sets and immersive rides. Top attractions include: Hollywood Rip Ride Rockit™ rollercoaster, the Springfield area featuring The Simpsons Ride™, and the beloved E.T. Adventure (a classic).
Universal Studios has the Diagon Alley branch of The Wizarding World of Harry Potter™, where you'll find the Escape From Gringotts™ ride and can visit Ollivanders to see a wand-choosing demonstration.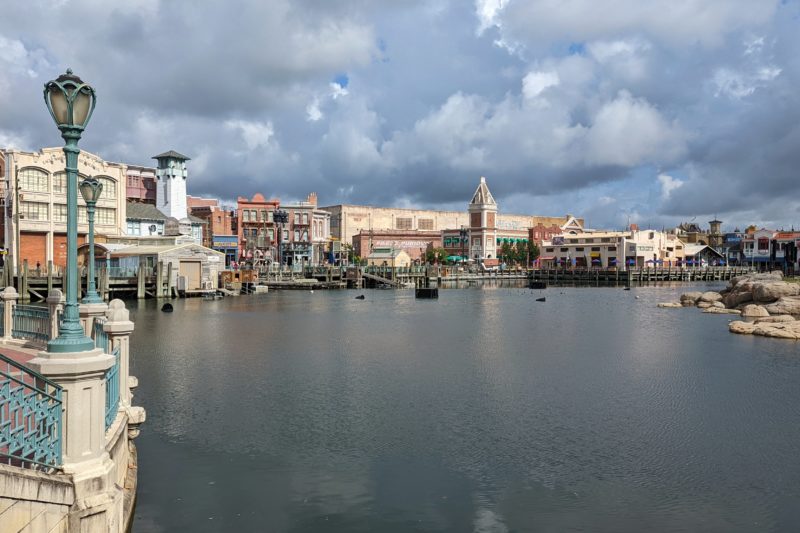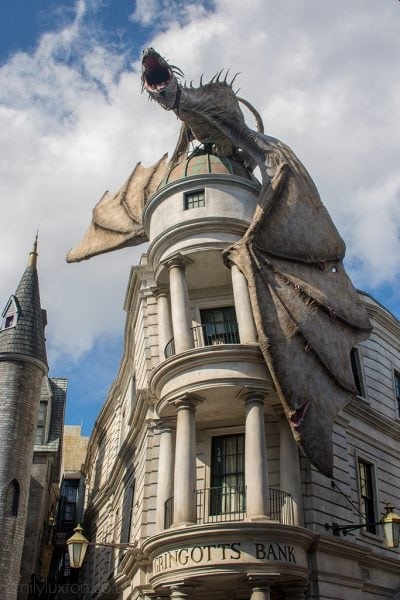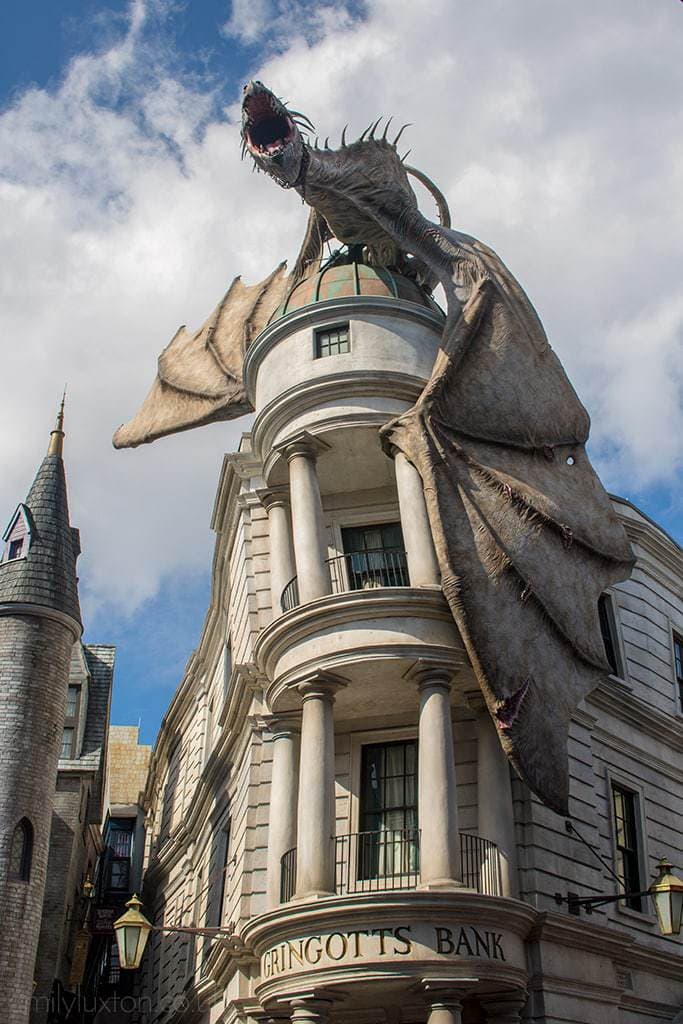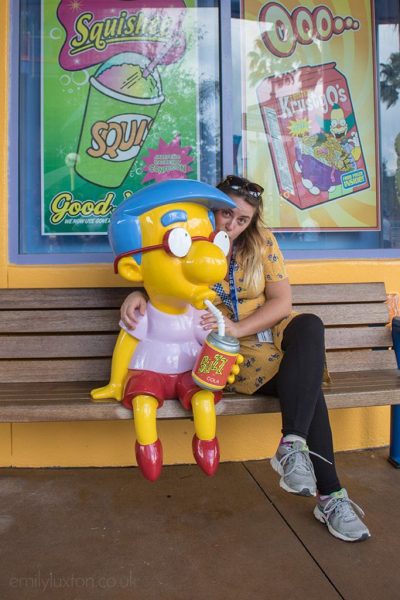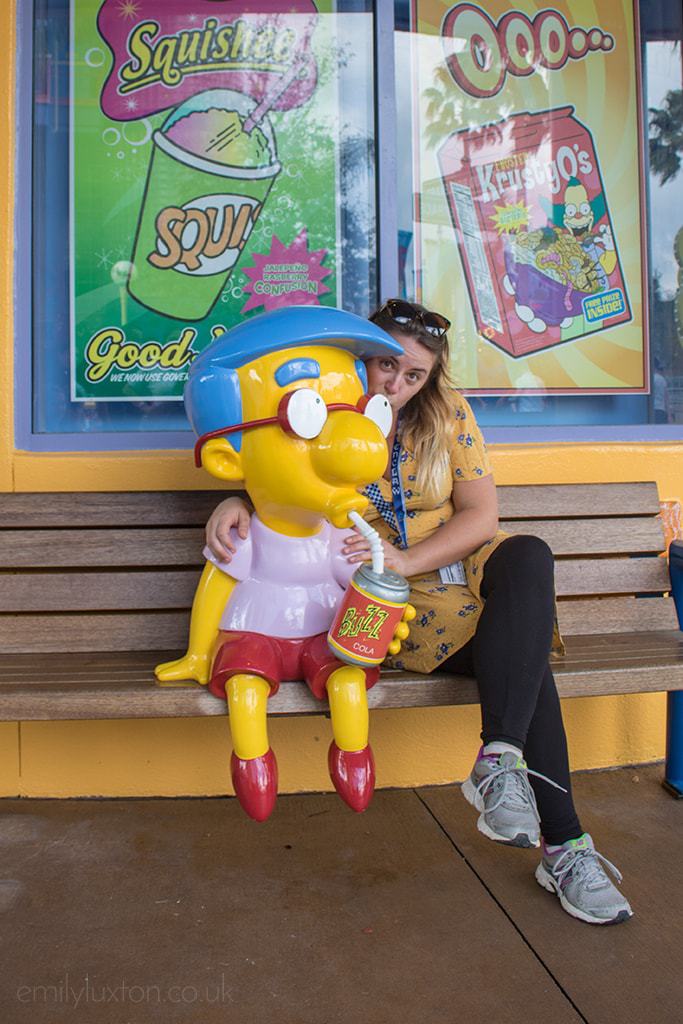 Islands of Adventure
A park divided into several different themed lands including Jurassic Park, Dr Seuess, and Marvel. Top attractions include: Jurassic World Velocicoaster and the Jurassic Park River Adventure, The Incredible Hulk Coaster®, and Dudley Do-Right's Ripsaw Falls®.
Islands of Adventure has the Hogsmeade branch of The Wizarding World of Harry Potter™, featuring Hogwarts Castle and Hagrid's Magical Creatures Motorbike Adventure™.
If you have a two-park ticket, you can travel between parks on board the Hogwarts™ Express.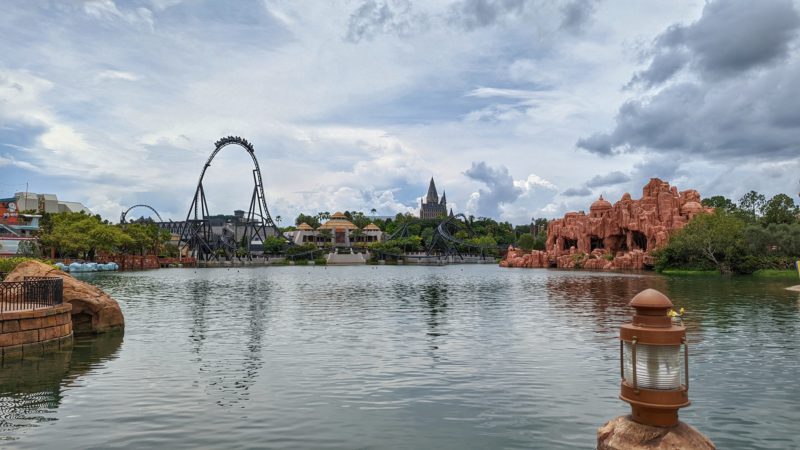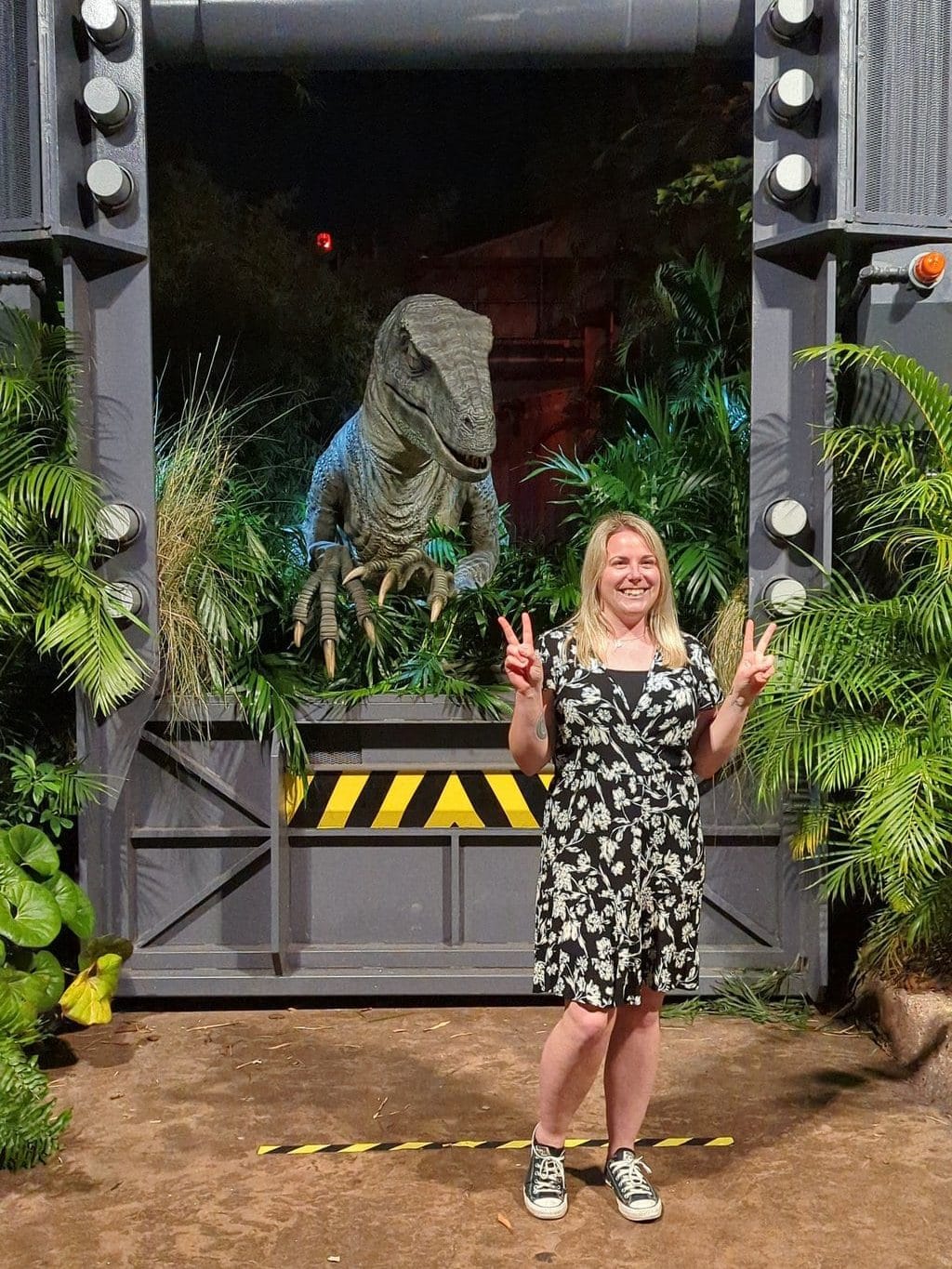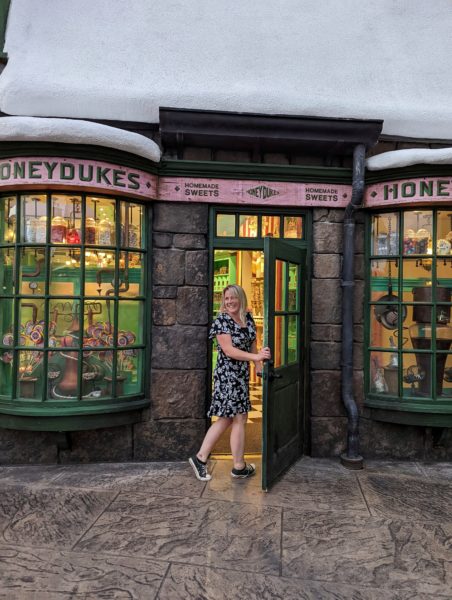 Volcano Bay
An amazing water park based around a towering volcano with tropical South Seas vibes. There's a lazy river, a wave pool, and several beaches to relax on.
For thrill-seekers, there are dozens of water slides, including the Ko'okiri Body Plunge; a 70-degree fall through a drop door. Don't miss the Krakatau Aqua Coaster or the two epic rubber-ring slides of the Honu ika Moana.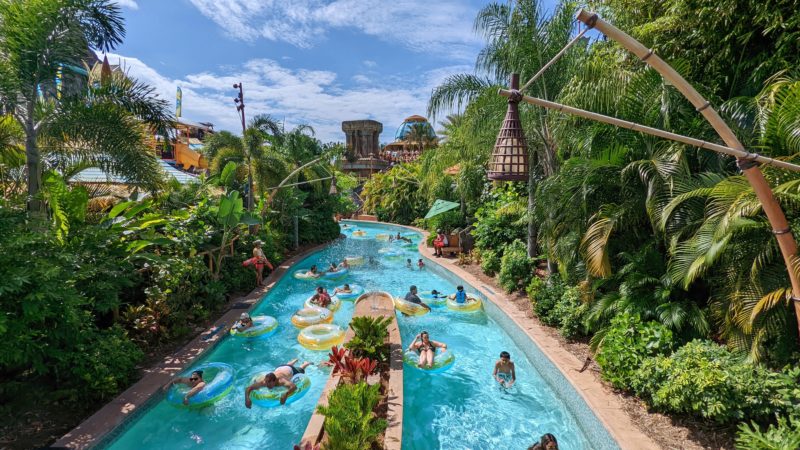 What if you can ONLY Visit One Park?
Honestly, this is totally up to you. In my personal opinion, Islands of Adventure is the most fun park, and it probably has a few more thrill rides.
But if you've never been before, Universal Studios is the original park and offers the classic experience. Plus it has some awesome areas with incredible theming to explore.
If you're a Harry Potter fan mainly visiting Universal Orlando for the Wizarding World, the question it all comes down to is: Diagon Alley or Hogsmeade and Hogwarts? You'll find the former in Universal Studios and the latter in Islands of Adventure. Both are AMAZING so you won't be disappointed with either experience… but I feel like it would be a shame not to see Hogwarts castle, so Islands of Adventure might have the edge there!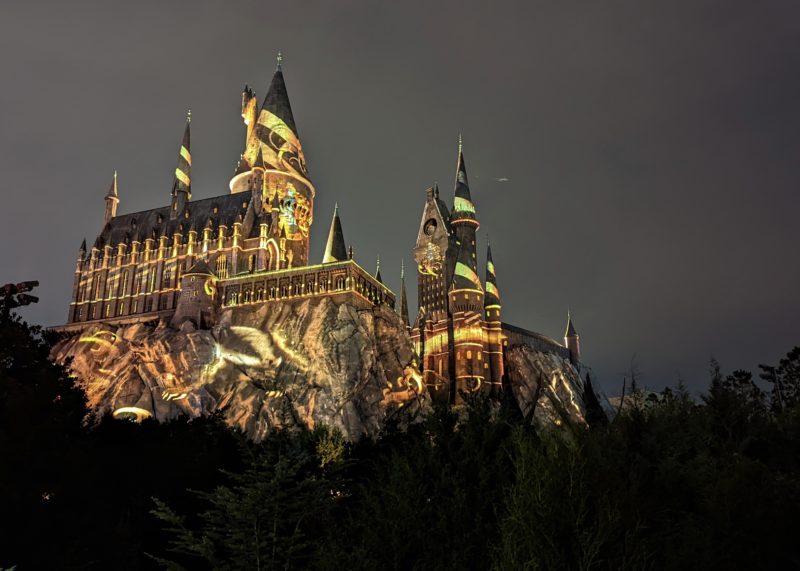 How Many Days for Universal Orlando?
Again, how many days to spend at Universal Orlando totally depends on you, your budget, and the length of your trip. You could do just one day, but you could also do 5 or 6 days without getting bored! There's a lot to see and do.
THREE DAYS: Ideally, you need at least three days to get the best out of Universal Orlando. That gives you one full day at each park – or you could do two full days at the theme parks, plus a morning revisiting any attractions you missed and an afternoon relaxing at the water park.
FOUR OR MORE DAYS: Personally, I think four days is best, with three days at the two theme parks and a full day at the water park. There's so much to see and do in the theme parks, particularly Islands of Adventure, so having an extra day (or longer) to revisit anything you missed or ride your favourites again is ideal. It also gives you time to try a few different restaurants.
ONE DAY: If you're on a very tight budget, you could pick one park and just do one day, and it would be enough to enjoy the main highlights. In fact, you could just about squeeze the highlights of the two theme parks into one long day – especially with the Universal Express pass. But it would be tiring and you'd miss a lot of the fun details.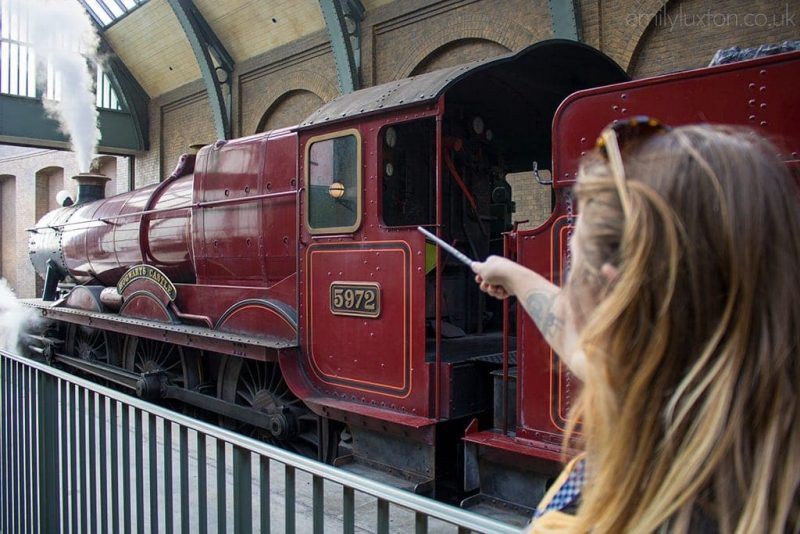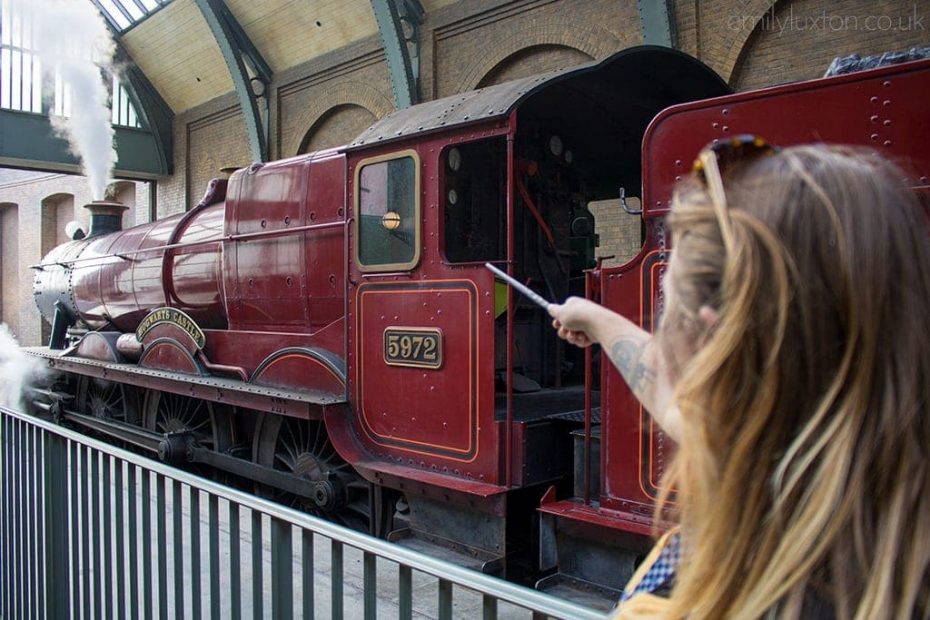 Best Time to Visit Universal Orlando to Save Money
There's no official peak- or off-season at Universal Orlando, as the sun shines year-round in Florida and the parks are open 365 days a year.
BUT there are times when the parks are busier than others. Visiting during the quieter times of the year can help you save money on flights, car rentals, and accommodation…
January to early February – usually up until the UK half term, and before the start of the popular Mardi Gras festival in mid-February.
April to May – the "shoulder season" between Mardi Gras and summer, with comfortable warm weather and fewer crowds. Avoid any seasonal breaks and school holidays.
September to November – the second "shoulder season" – as long as you avoid fall break, the UK's half-term holiday, Halloween, and Thanksgiving.
Most notably, the parks are busiest while kids are off school: during summer holidays, spring break, major US public holidays, and UK half-term holidays. These busy periods usually mean full-price travel costs and fewer discounts (plus big crowds in the parks).
You should also take into consideration any special events, such as the Halloween Horror Nights, as well as new ride openings, which can draw big crowds, again driving costs up – particularly at the resort hotels.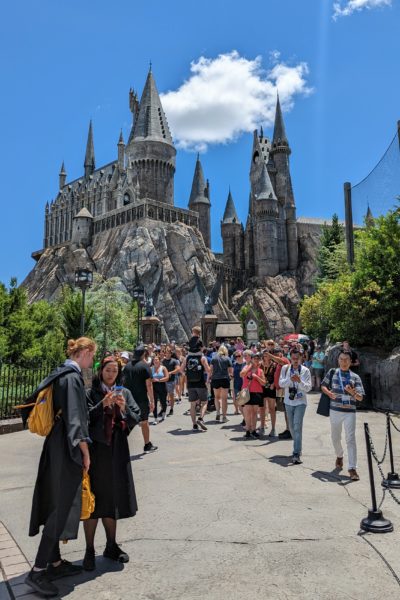 Where to Stay at Universal Orlando When You're on a Budget
One of the big considerations when planning a trip to Universal Studios Orlando on a budget is where to stay. Should you stay on the resort at one of the Universal hotels, or should you opt for a cheaper hotel in Orlando and travel in?
Although they can be a little more expensive than hotels outside of the resort, there are several perks to staying at one of the Universal resort hotels, which could actually help you save money.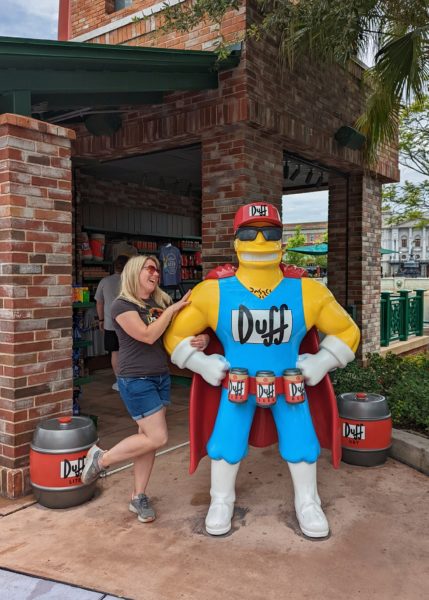 Perks of the Universal Resort Hotels
Early access to the parks. Hotel guests can enter the parks an hour before everyone else, meaning you can get on some of the busiest rides quicker.
FREE Universal Express Unlimited Pass for guests at premier hotels. This awesome pass lets you skip the lines to most rides in the parks, and usually starts from $79.99. Guests at the following hotels will get the pass FREE: Loews Portofino Bay Hotel, Hard Rock Hotel® and Loews Royal Pacific Resort.
Direct access to the parks – avoiding taxi fees (which can be pretty pricey). Some of the hotels are within walking distance of the park gates (like the Hard Rock Hotel®), while others include frequent free water taxis or shuttles.
Free parking. Parking at Universal Orlando Resort starts from $27 a day, so staying on-site can save you quite a bit!
Pop back to your hotel easily. If you're staying self-catering or have a fridge in your room, you could easily nip back to the hotel for lunch or an early dinner, before returning to the parks for the evening. Thus saving yourself from purchasing two meals at the park that day!
Bundle and save. Booking your park tickets and hotel as one package directly through Universal Studios could save you up to $200!
If you're booking a Universal Studios resort hotel, make sure you shop around to compare prices. Check their website first (and check the special offers page for any deals), but also check hotel booking sites like booking.com and hotels.com to see who has the best price.
Universal Studios Orlando's Value Accommodation: Endless Summer Resort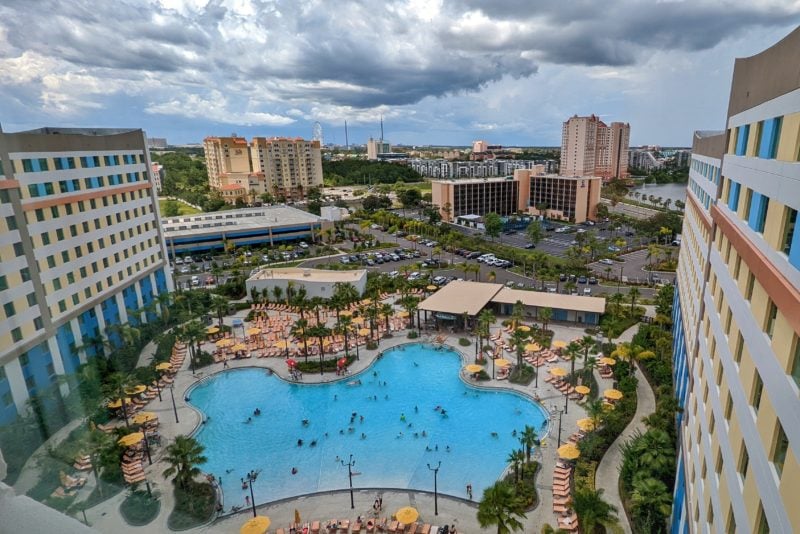 The Endless Summer Resort is where you'll find the two Value hotels at Universal Orlando, providing a more affordable option for those visiting the parks on a budget.
Surfside Inn and Suites and Dockside Inn and Suites are both pretty similar. With rooms starting from $91 per night, these are the most affordable options within the Universal Orlando resort.
I stayed at the Dockside Inn and Suites on my last visit and loved it. The rooms are simple, but they're also clean, comfortable, and colourful, with fun beach-y decor. And really, you won't be spending too much time in your room with so many fun parks to explore!
My Experience at Dockside Inn and Suites
I tried one of the two-bedroom suites (sleeps six). These come with a small kitchenette area and a table, so they're ideal for snacking in your room to cut down on meal costs. I also tied out the twin room for a night, it's smaller but otherwise fairly similar.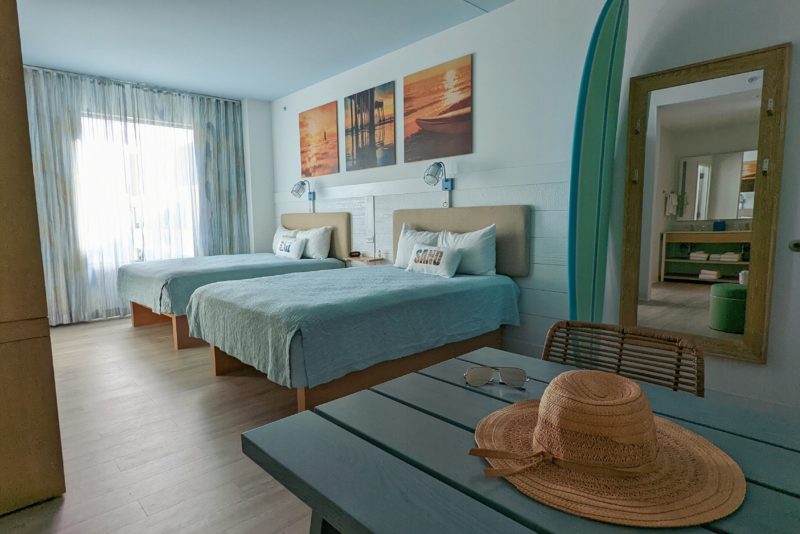 There are two large outdoor pools with small sandy beaches and poolside activities like ping-pong. Considering this is a "budget" hotel, the pools are awesome – I highly recommend spending one of your free days lazing on a sun lounger with a cocktail from the pool bar!
Food and drink options are somewhat basic – there's a canteen-style eatery with decent enough food which is great for a quick pit stop, plus a pizza delivery service, and a Starbucks in the lobby. But you can easily hop on the free shuttle to City Walk to enjoy one of the more budget-friendly eateries there. There are also some decent restaurants and fast-food chains within walking distance of the Endless Summer Resort.
The main downside is that the Endless Summer Resort hotels aren't within walking distance of City Walk or the theme parks. But during my stay, we never waited longer than 5 minutes for a shuttle, and the drive takes less than ten minutes, so it's super convenient.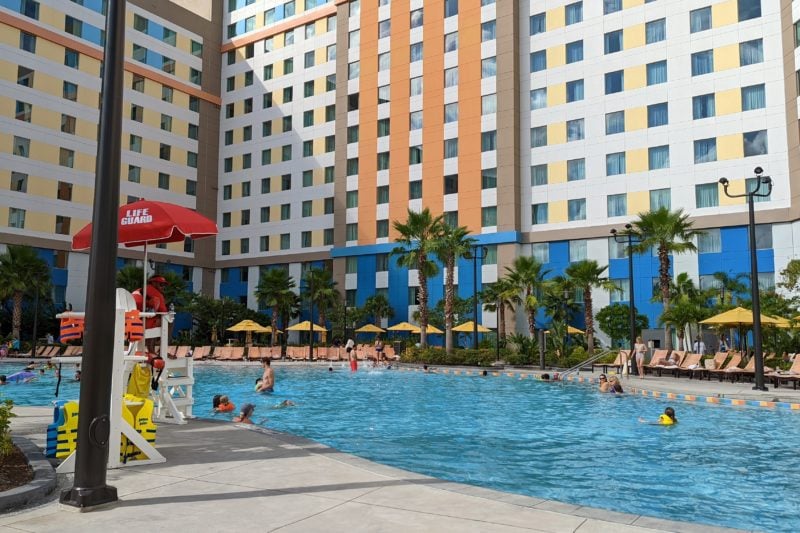 Other Budget Hotel Options Near Universal Studios
These hotels offer free shuttles to and from the Universal Studios parks, although these may be slower than the ones from the resort hotels.
You can find cheaper accommodation further from the parks, but the additional travel costs may negate any savings you make, so weigh up all your options before booking.
Cheapest Place to Eat at Universal Studios Orlando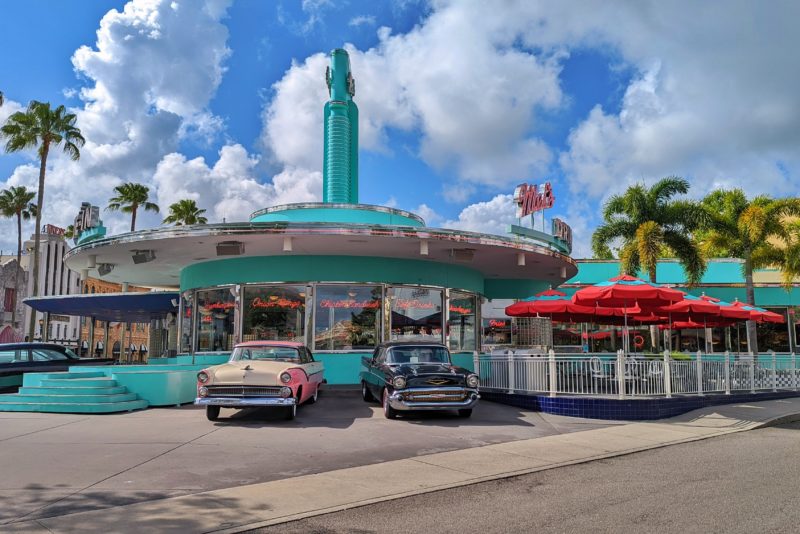 Below, I've listed some of the most affordable dining options in each of the parks at Universal Studios Orlando…
Universal Studios: The Bumblebee Man's Taco Truck and Fast Food Boulevard (both in Simpsons Land), TODAY Café, Mel's Diner.
Islands of Adventure: Doc Sugrue's Desert Kebab House, The Three Broomsticks, Fire Eater's Grill.
Universal CityWalk: Bread Box Handcrafted Sandwiches, Hot Dog Hall of Fame, Red Oven Pizza Bakery, Burger King, Starbucks.
Volcano Bay: pizza from Whakawaiwai Eats (the hot dogs are NOT worth the money), Bambu Jungle Kitchen.
TOP TIP 1 – in table-service restaurants, lunch tends to be more affordable than dinner. So if you want a sit-down meal, consider having your main meal around lunchtime, and something more snack-y for dinner.
TOP TIP 2 – you don't have to eat out for every meal. Cut out restaurant costs by ordering takeaways or Uber Eats to your hotel and eat in your room (or by the pool)!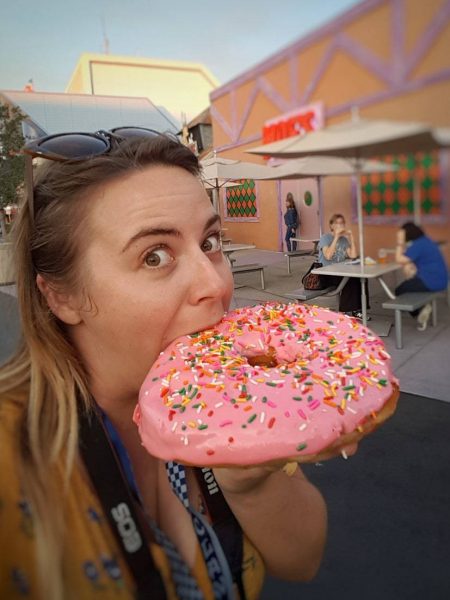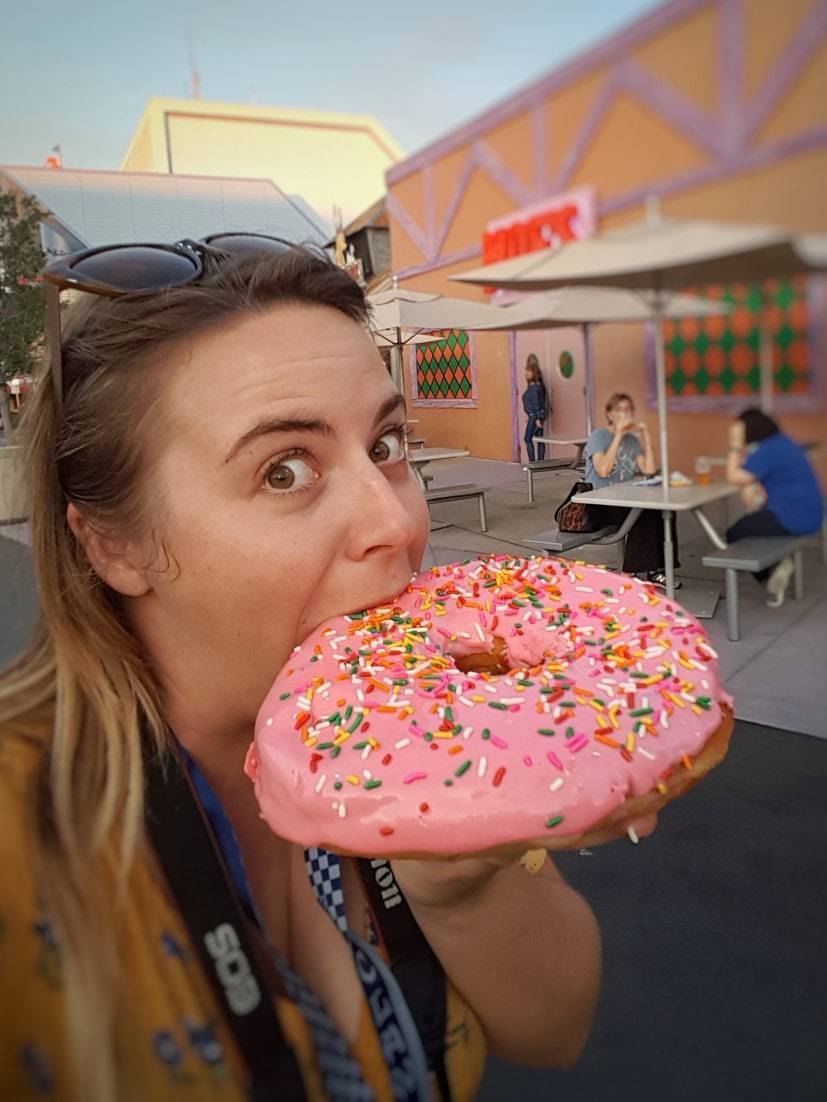 Can You Take Food Into Universal Studios?
The good news is that you can take food into Univeral Studios, with a few restrictions. There are bag searches on entering, so any prohibited items may be confiscated.
But you can definitely bring your own water (and there are refill fountains around the park) as well as snacks. You can't take food that needs heating or hard-sided coolers, but you could bring some pre-made sandwiches to save yourself from buying lunch. If you're on a budget, it's a good idea to bring your own sweets/candy, crisps/chips, and other snacks, too – as these can be pretty pricey in the parks.
These are the accepted and prohibited food items according to the Universal Studios policies page:
Acceptable Items
Bottled Water (maximum 2 litres)
Small snacks that do not require heating
Any food required for medical purposes and medically-indicated nutritional supplements
Any food required for special dietary needs
Baby food/baby formula
Soft-sided insulated bags no larger than 8.5″ wide x 6″ high x 6″ deep
Prohibited Items
Glassware or glass containers
Open containers or drinks containing alcohol
Hard-sided coolers
Soft-sided coolers larger than 8.5″ wide x 6″ high x 6″ deep
Picnic lunches; any food that requires heating or refrigeration; folding chairs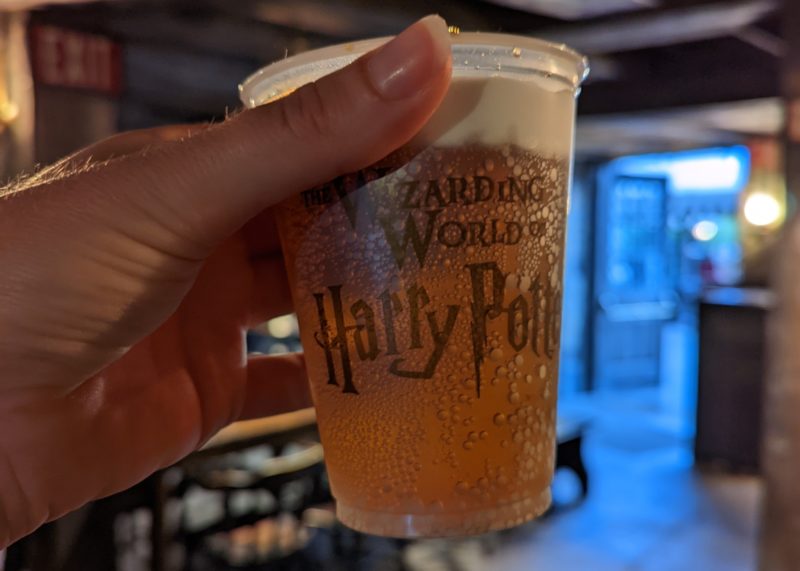 Is the Universal Express Pass Worth It?
The Universal Express passes let you skip the line on participating rides and attractions at the Universal Studios theme parks.
For Universal Studios and Islands of Adventure, the Universal Express pass starts from $79.99pp plus tax, while for Volcano Bay it starts from $19.99pp plus tax. So it's a bit of a splurge, especially if there are several of you.
But on busy days, queues for the popular rides can sometimes be well over an hour. If you've only got a day at each park, you might not be able to go on everything.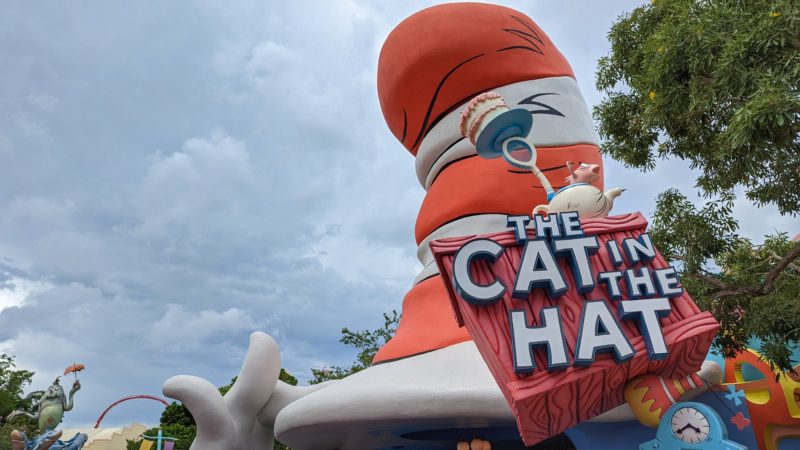 Ultimately, I think the question of whether or not to buy the Universal Express pass comes down to how long you have at the parks.
If you only have a day at each park and you're keen to go on as much as possible, the Express tickets are worth the splurge. If you don't mind missing some stuff, skip the Express pass to keep your overall Universal Orlando budget down.
But, if you're visiting for longer and plan on spending more than one day at each park, you won't really need the Universal Express pass. Another argument for saving more by staying longer!
Remember – guests at Premier hotels in the Universal Orlando Resort get FREE Express passes. You can also bundle them with your park tickets to save money when purchasing direct.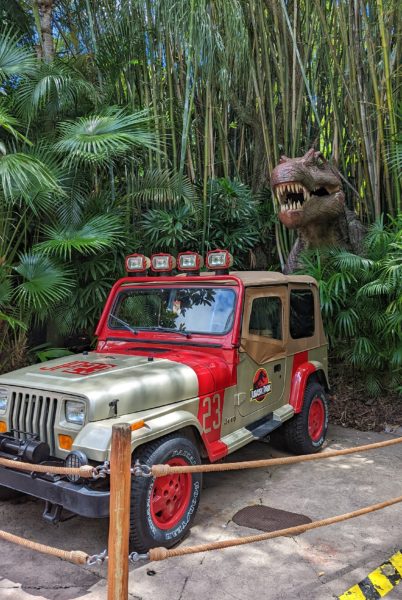 Money-Saving Tips for Visiting Universal Orlando on a Budget
A few more money-saving tips to help you plan your trip to Universal Orlando on a budget…
Check for Discounted Rates
Before booking, check to see if you have access to any discounted rates. Members of certain organisations, such as AAA in the USA, can access discounted rates for Universal Studios tickets. Likewise, there are discounts for members of the US Military, and some travel clubs also provide access to theme park deals.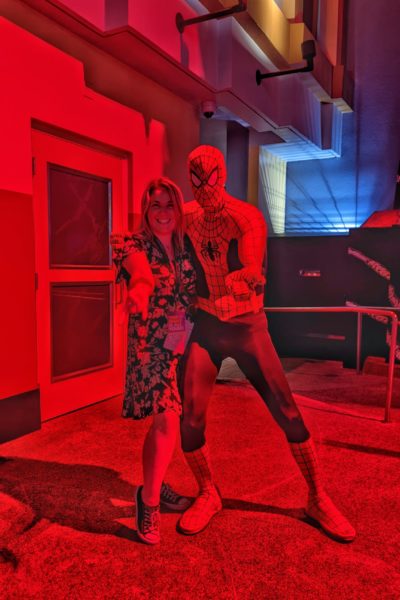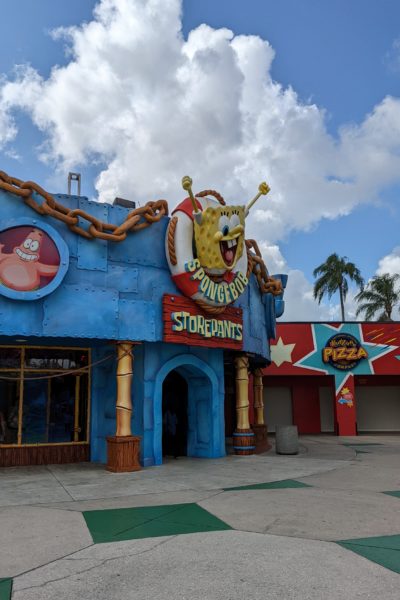 Use Clubcard Vouchers to Book a Universal Orlando Hotel
If you're in the UK and collect Tesco Clubcard vouchers, you can convert these into vouchers to help make your trip more affordable.
For £5 of Clubcard points, you can get £15 of Hotels.com vouchers, which can be used to book the Universal Studios resort hotels – saving you a fair bit of money and giving you access to the Express Pass. Click here for more info.
You can also use Clubcard points to buy Virgin Points, which could be used towards booking your flight (or upgrading).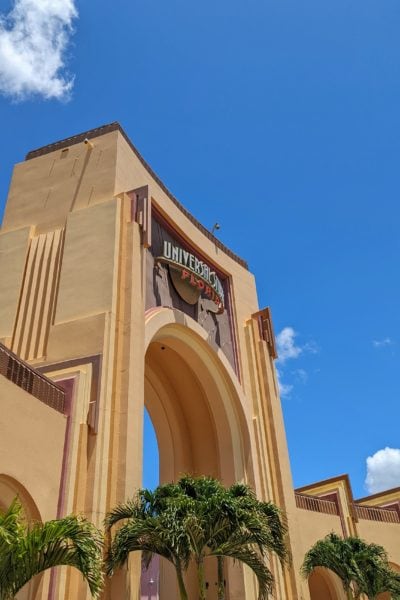 Take your Own Ponchos, Water, and Sunscreen
Florida may be known as the sunshine state, but that doesn't mean it never rains. In fact, during the summertime rainy season (May-October), an afternoon rainstorm or two is pretty common.
Ponchos in Universal Studios can cost around $10 a pop, but you can buy them for about $1 on Amazon. So buy them in advance, take them with you, and you'll save a ton of money!
Likewise, take your own water bottle and refill it at the drinking fountains around the parks. If you're worried about the quality of the water, invest in a Water-to-Go filter bottle which can instantly filter the water before you drink it.
Suncream (sunscreen) is another item that is on the pricier side within the Universal Studios resort, so if you're in Orlando on a budget I suggest pre-buying your sun protection and taking it to the park with you.
Final Thoughts
If you're visiting Orlando on a budget and want to visit the parks at Universal Studios, it's certainly do-able. You just have to be savvy!
Try to book as far in advance as you can, and do lots of research to make sure you're getting the best deals. Always check the Univesal Studios website first, as they may have the best prices and special offers – then shop around to see if you can find better prices anywhere else.
Most of all – get ready to have the BEST time. Whether you're a Harry Potter super nerd like me, a massive Jurassic Park fan (also like me), a lover of all things Marvel, big into Nickelodeon cartoons, or feeling nostalgic for classic movies like ET and Back to the Future, there's something for everyone. And it really is like watching your favourite films and TV shows come to life!
Do you know any other great money-saving tips to help people plan a trip to Universal Studios Orlando on a budget? Scroll down to leave a comment!