Some posts on this site contain affiliate links. If you book or buy something through these links, I earn a small commission (at no extra cost to you). Take a look at my privacy policy for more information.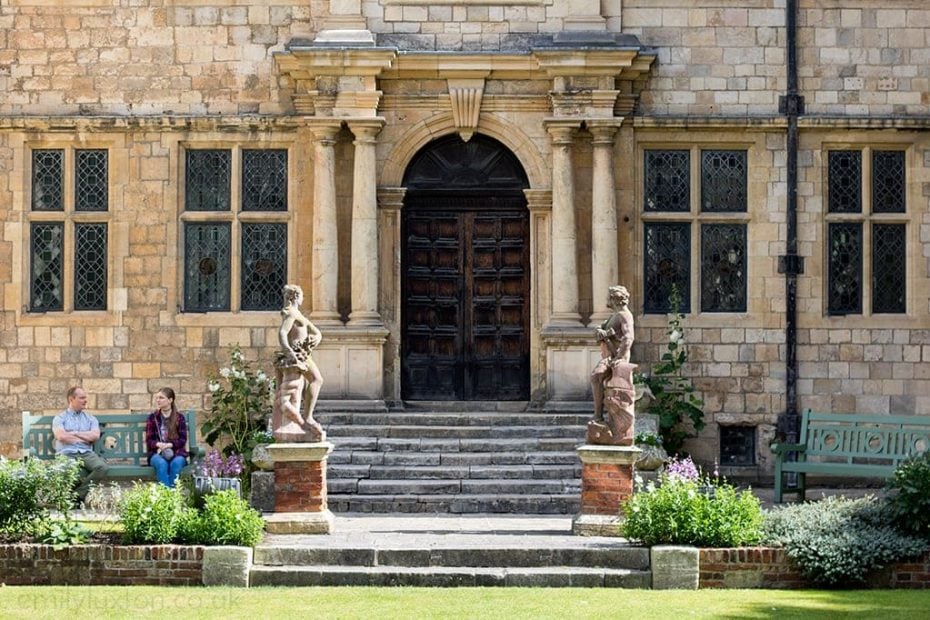 One of my big travel goals this year was to explore more of the UK. So when IHG Rewards Club invited me to try out one of their brand new European Weekends, it was the perfect opportunity. The package in question was the York Chocolate Lovers Package at Hotel Indigo York – a weekend of treats and chocolate-related indulgence. As you probably know, I'm a big foodie and a little bit obsessed with sweets, so this was right up my street!
The IHG Rewards Club European Weekends are a brand new set of offers from the world's first and largest hotel loyalty programme, run by InterContinental Hotels Group (IHG®)*. These short break packages can help make your next getaway unique, wherever you want to weekend in Europe.
*Sign-up for free to start earning points from stays at IHG properties worldwide at ihgrewardsclub.com.
RELATED POST: Discover the best things to do in nearby Sheffield with this local's guide!
Why Chocolate in York?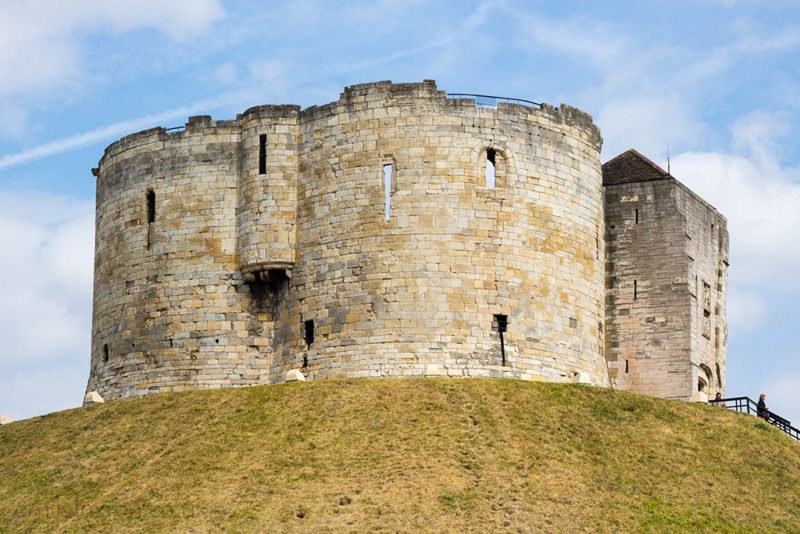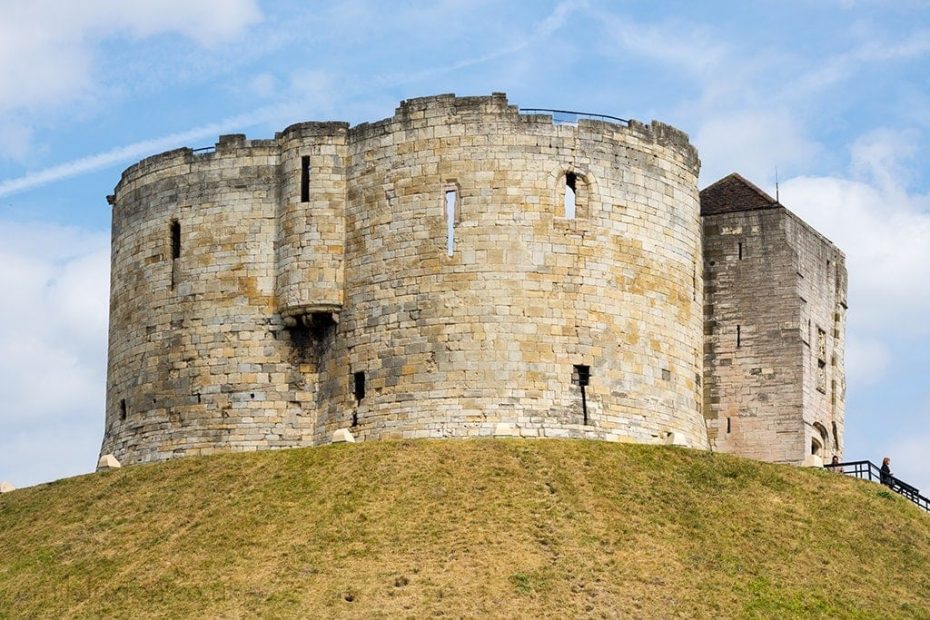 Whatever Yorkshire makes you think of, be it rolling dales, Yorkshire Tea, or the famous pudding, chocolate probably isn't on your radar. At least it wasn't on mine. But York has a very chocolatey heritage, one that reaches far beyond the Yorkie Bar. This town was the birthplace of Terry's Chocolate Orange, the Rowntree company, and – perhaps most famously – the Kit Kat. The factory still calls York home, and six million Kit Kats are still made every day in York. According to Ben, my guide on the York Chocolate Story's City Walk, when the wind is blowing in the right direction the whole city smells of warm Kit Kats. Among other things, they also produce 245 smarties every single second. This is my kind of town.
The Hotel Indigo York, my home for the weekend, is also known as the York Chocolate Hotel. Situated on Walmgate, one of the oldest streets in York, this new boutique hotel is just down the road from the store in which the Rowntree's company has it's origins. Inside, all of the rooms are individually decorated, with chocolate as the inspiration. Although the hotel is as comfortable and contemporary as they come, York's history is very much at the forefront. Old photographs of the city adorn the walls, and in a quirky touch the lamshades are printed with names of people who lived on Walmgate centuries ago.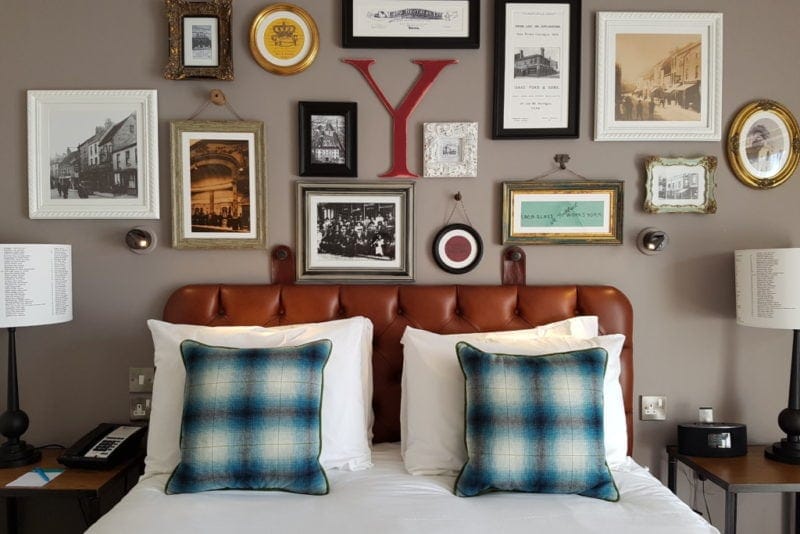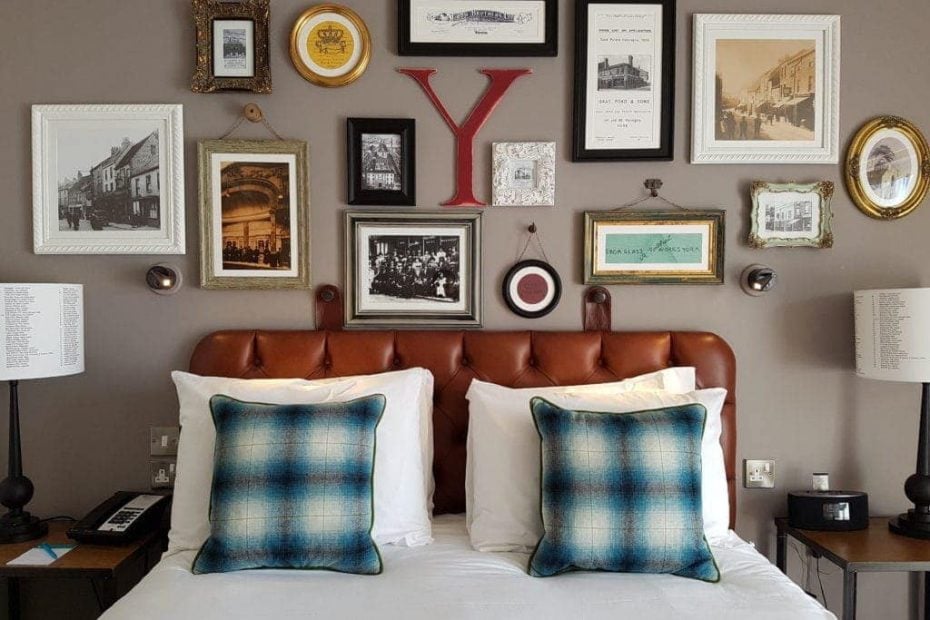 Treat Yourself
"Wherever you want to weekend in Europe, we're already here. All that's missing is you."
Of the over 60 European Weekends packages* to choose from, none of them seemed more perfect for me than the Chocolate Lovers Package. It's one of the "treat yourself" packages – a phrase that became my mantra for the weekend. I arrived feeling frazzled after a stressful week and a lengthy journey, and felt instantly soothed by the relaxing atmosphere inside the Hotel Indigo York. With a bottle of prosecco and a beautifully tranquil room awaiting me, very quickly I was feeling much, much better.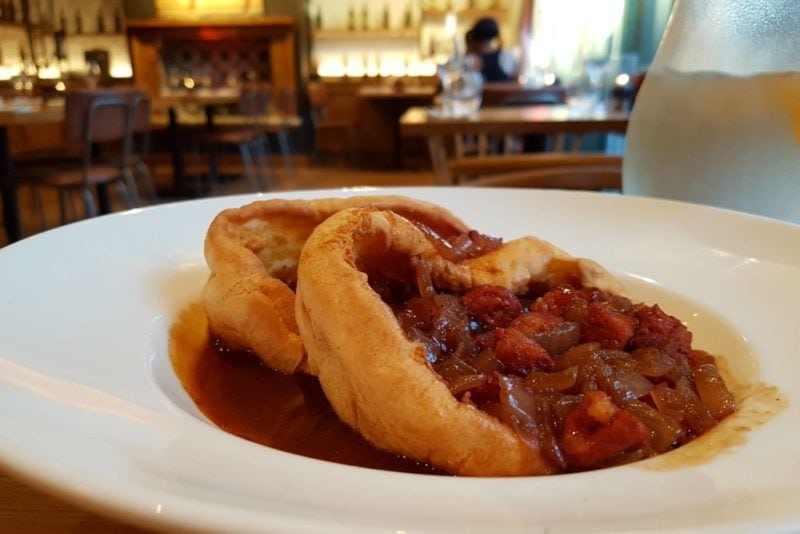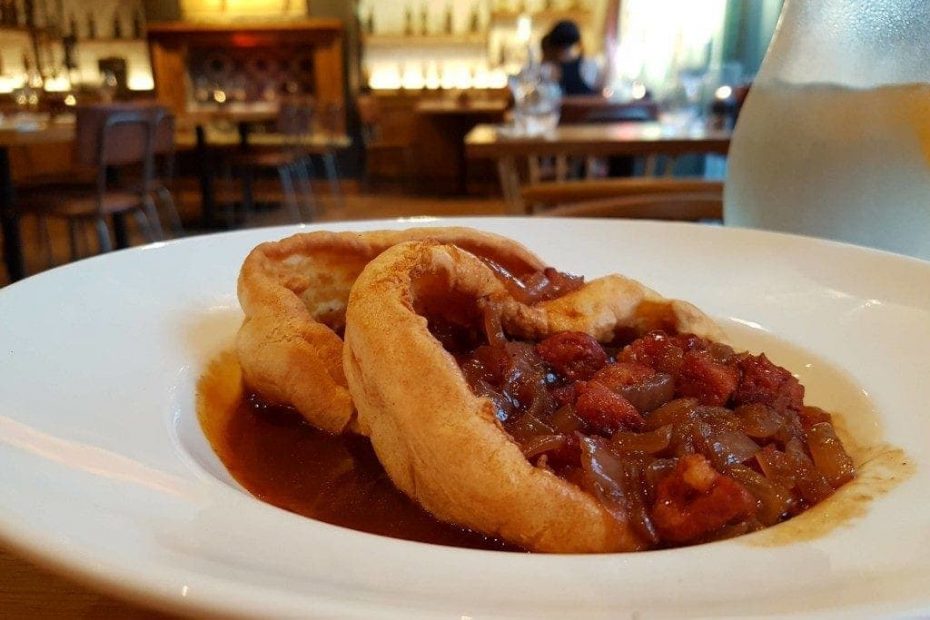 Downstairs in the No.88 Walmgate restaurant came the first of many moments of treating myself. The Chocolate Lovers Package included a three course dinner, which meant I got to indulge myself with some yummy, Yorkshire-inspired treats. The menu is influenced by the hotel's Yorkshire roots, using the very best local ingredients. For me, this meant traditional Yorkshire pudding, of course. The food was fantastic, especially the heavenly dark chocolate mousse for dessert; my first glimpse of York's strong chocolate heritage.
*Choose from over 60 unique packages across Europe, from categories like food & drink, treat yourself, family, or romance. Visit ihg.com/weekends-offer for more details.
Discovering York's Chocolate Story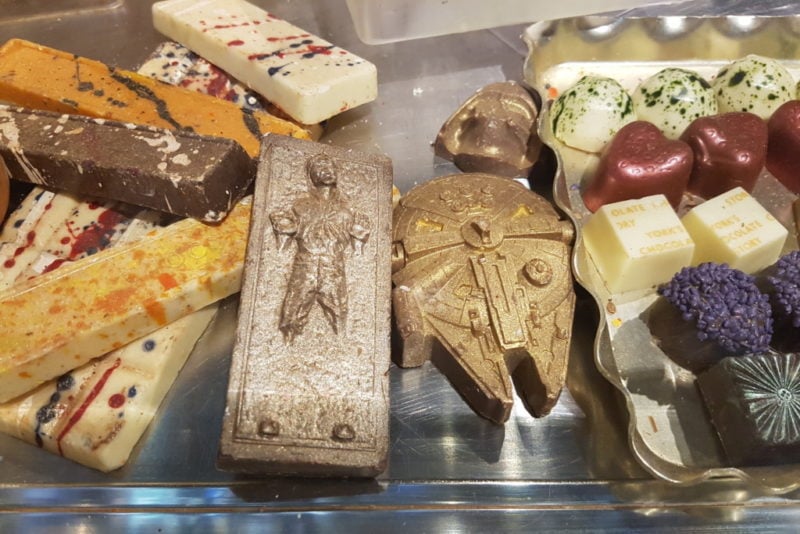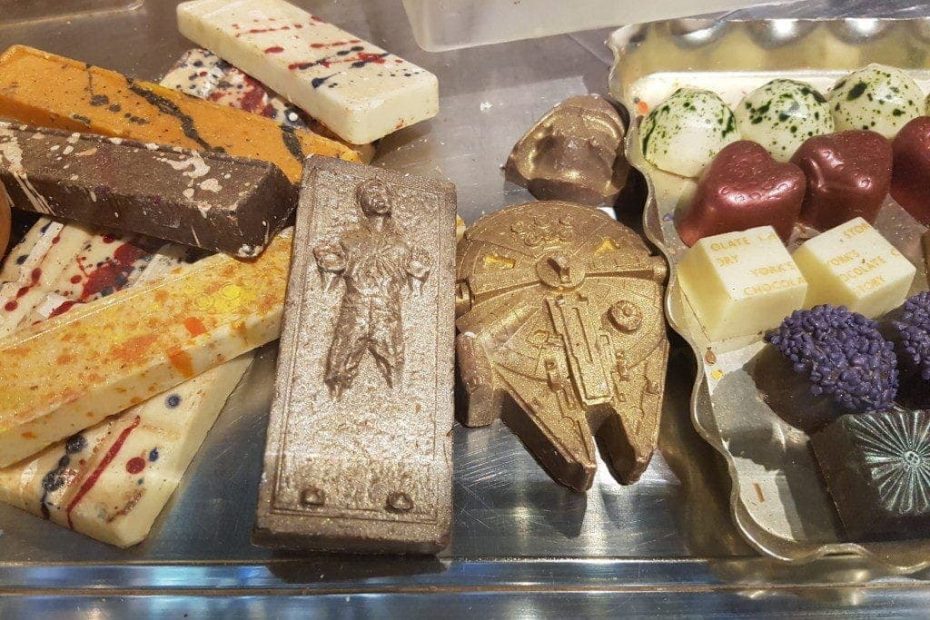 "Confectionery is the biggest employer York's ever had," explained my guide Ben, as we strolled down the historic street of Stonegate. "In 1939 there were about 100,000 people living in the city… and 20,000 worked in confectionery." With one in five of the total population working in the industry, 14,000 of them at the Rowntree's Chocolate Factory, it's safe to say that this city's fortunes have very much been built on chocolate.
We were delving into York's history and its chocolate heritage on the brand-new City Walking Tour from York's Chocolate Story. Ben led me around the city to some of the key buildings, like the Terry's Chocolate Shop and Tea Room, the iconic Merchant's Hall and the neighbouring grocer's shop once owned by Mary Tuke, and the original Rowntree's factory on the River Ouse, built in 1864.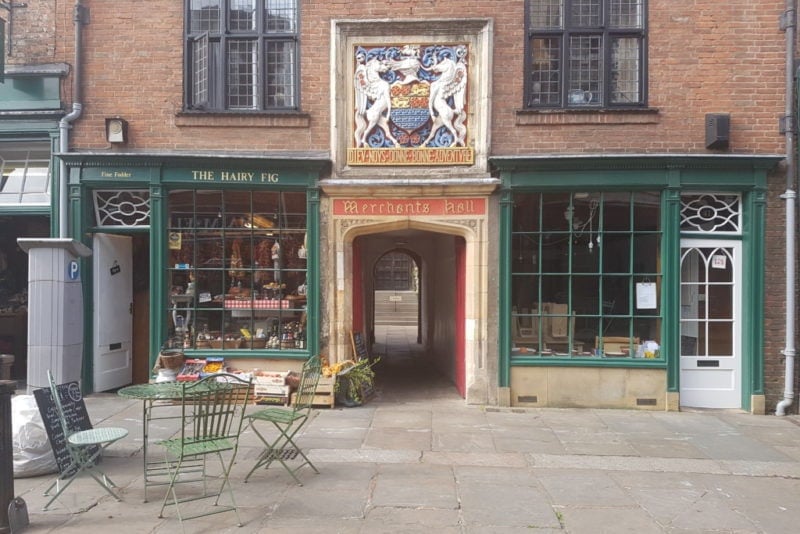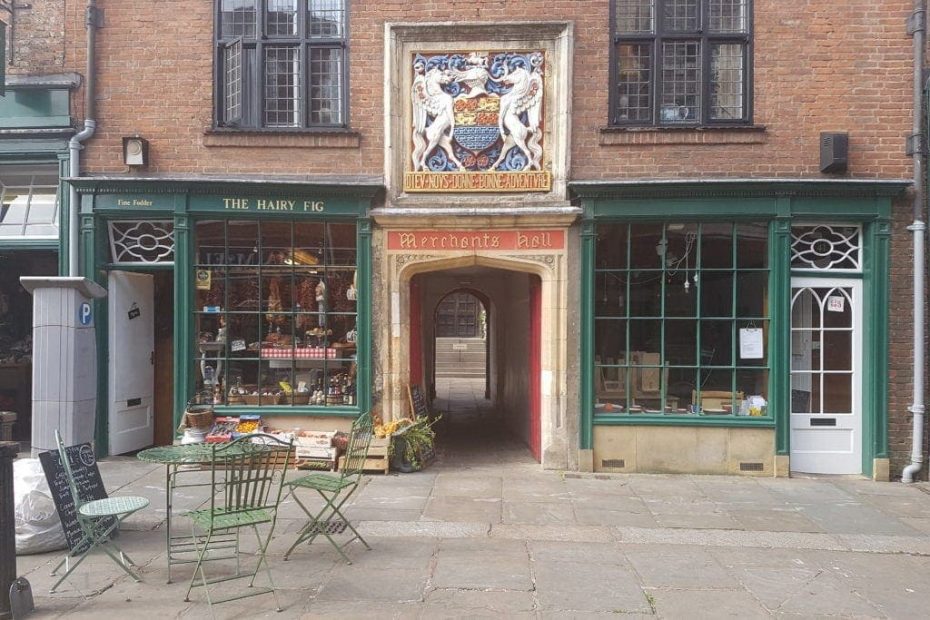 We also discovered some of the key players in York's confectionery history. Mary Ann Craven, who inherited two confectionery businesses from her husband and her father, was a fascinating character both as an early female businesswoman and as a confectioner. Famously, she kept a ruler to measure the lines in her mint humbugs to ensure all were identical. Then there was Mary Tuke, another pioneering businesswoman who in 1725 opened the store where Henry Isaac Rowntree did his apprenticeship and where the Rowntree's company was born. And there was the rivalry between Swiss chocolatier Frederick Belmont, who founded the famous Betty's Tearooms, and Robert Berry and Joseph Terry of Terry's, who had their chocolate shop and tearooms opposite Betty's.
"York's history has often been quite bloody… but the one conflict people don't talk about is the battle of Betty's and Terry's." Ben, York's Chocolate Story City Walk
Whilst Betty's probably won the battle of the two tearooms, still standing today with multiple branches across Yorkshire, Terry's certainly won the war of the chocolatiers. They became very popular, and in 1926 bought a separate factory to keep up with demand. In the same year, they launched the Terry's Chocolate Apple, and based on it's success they brought out the Terry's Chocolate Dessert Orange in 1931 – one of the most iconic chocolate creations to be born in York.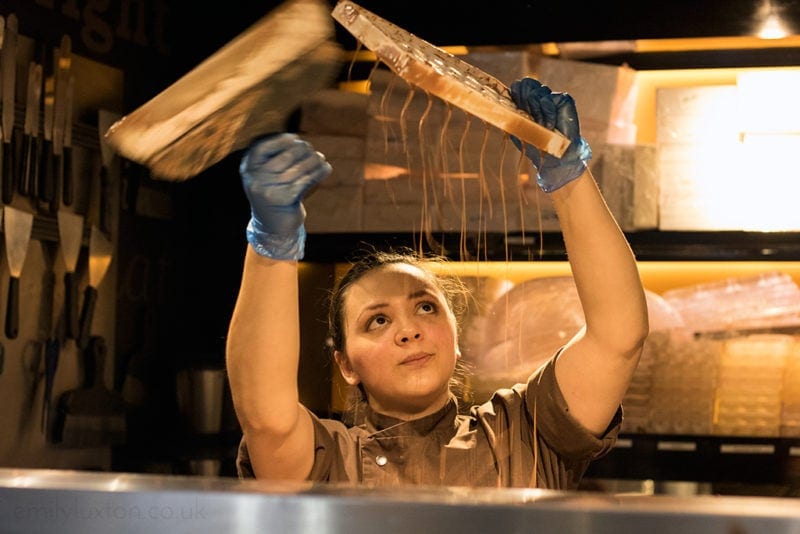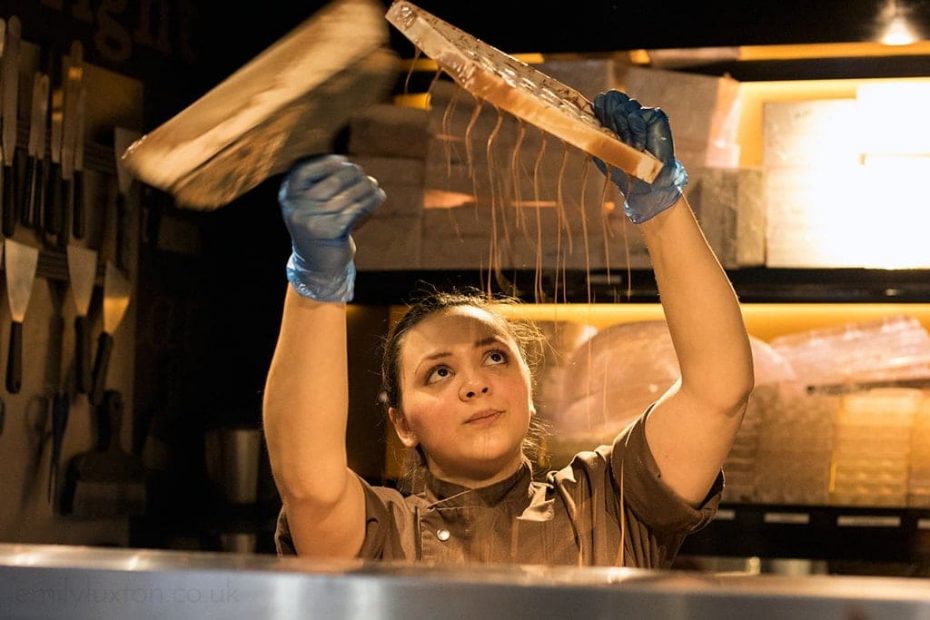 Inside York's Chocolate Story, a museum and working factory just next to The Shambles in the centre of York, tour guide Matthew built on the history of these characters, and the massive influence they've had on both the city and the confectionery industry. It could be argued that York is where the idea of the iconic chocolate bar was born; bars that are packaged and sold based on an idea or a slogan. Like the Yorkie, launched as the chocolate bar for men, or the Kit Kat, whose slogan has been the same since 1958.
Alongside the history of York's chocolate industry, I had a glimpse of where chocolate comes from and how it's made. There's a working kitchen churning out some incredible handmade chocolates, many of which are sold in the shop downstairs. And, I got a chance to channel my inner chocolatier by creating my very own chocolate lollypop. It was a fascinating, and delicious, insight into how chocolate and confectionery have shaped the city of York, and the perfect way to spend an afternoon on my Chocolate Lovers Package.
Beyond York Chocolate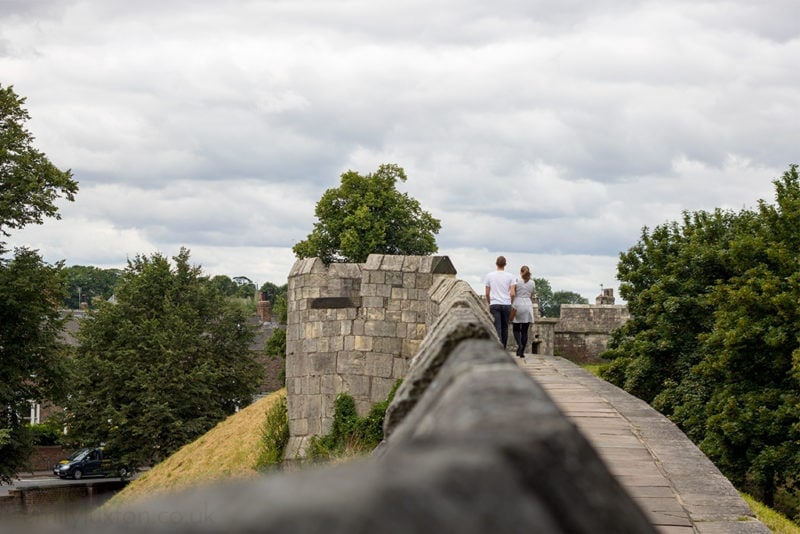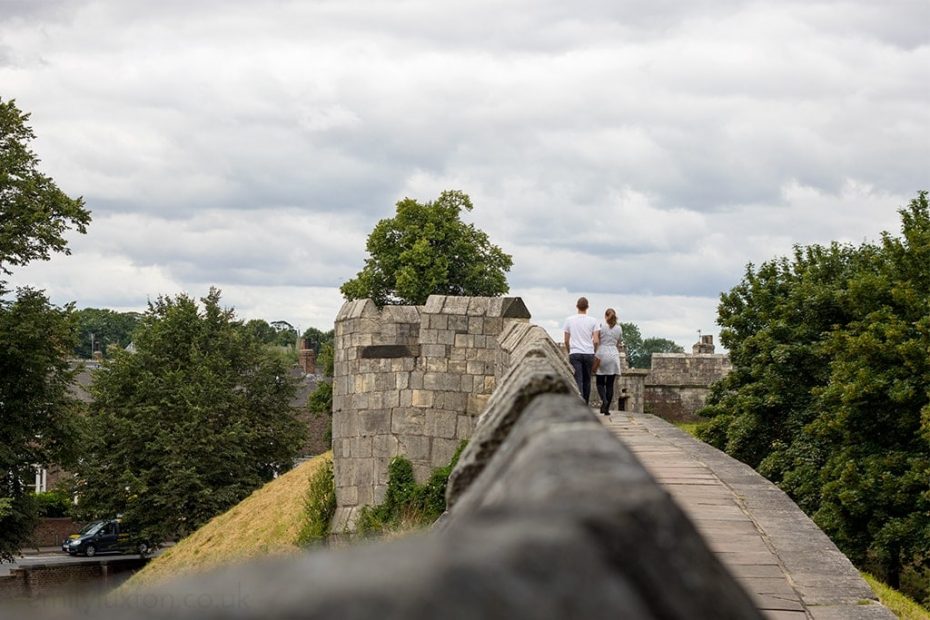 York's chocolate heritage is just one small piece of the city's fascinating history, so I didn't just sit around stuffing my face. I promise! The biggest highlight was walking the York City Walls, which was a great way to see the city and get an insight into it's origins and history. More importantly, it was a pretty walk offering some incredible views of the city and York Minster.
Swapping chocolate momentarily for something a little darker, on Saturday night I took a ghost tour of the city. There are dozens to choose from, but based on a local recommendation I took the York Ghost Hunt. Led by the theatrical and funny Andy Dextrous in his Victorian frock coat and top hat, I was immersed in some of York's darkest and creepiest ghost stories. The tour was far more funny than it was scary, and our guide never broke his sinister character once.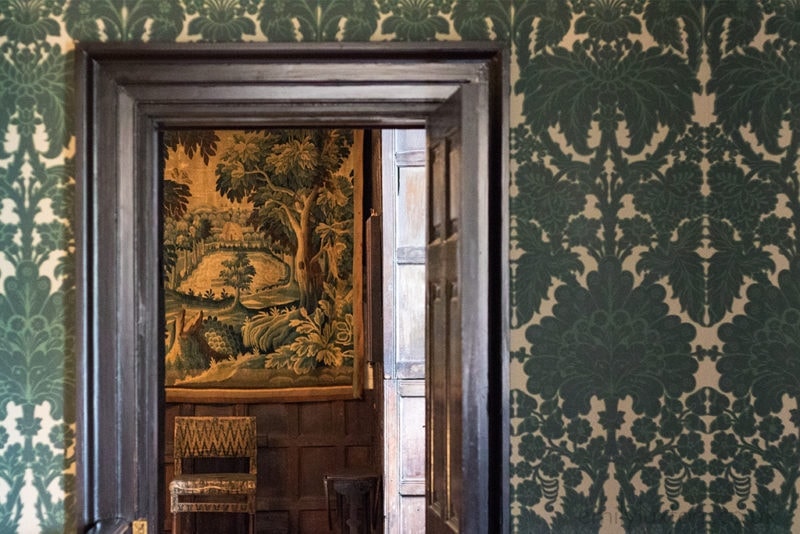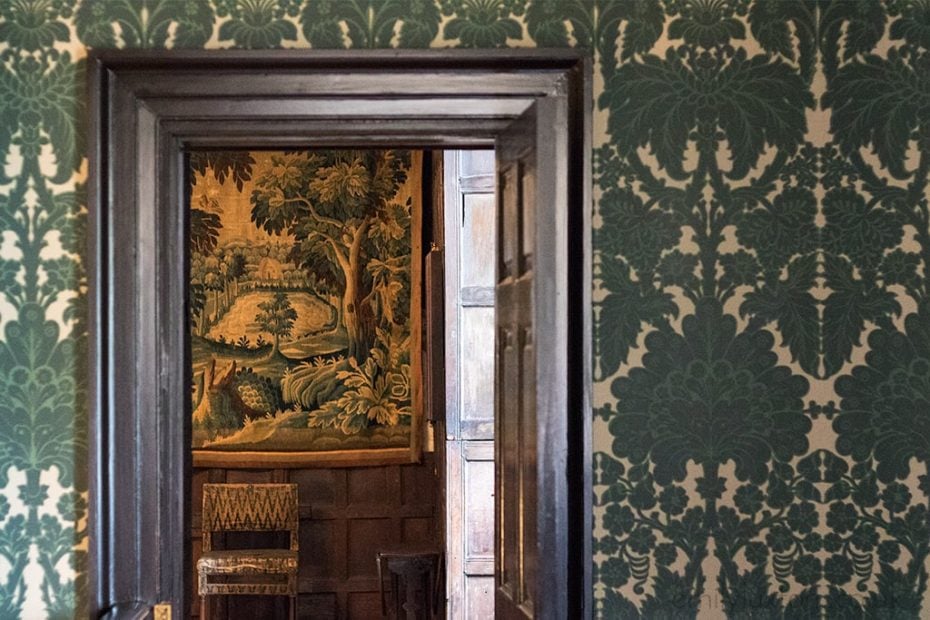 Touring the Treasurer's House, reputedly one of the most haunted buildings in York, was another highlight. I didn't see a single ghost, but I did enjoy exploring the bizarrely and controversially decorated National Trust building. It's previous owner, one Mr Frank Green, was a notorious collector, and he decorated and rearranged the property to best suit his various antiquities. He even went so far as to leave studs in the floor to mark where each piece of furniture should be kept, swearing to haunt the National Trust if a single item was moved.
"I am an old man. I may not have very long to live. But I warn you that, if ever you so much as move one chair leg again, I will haunt you till your dying day." Frank Green quoted in the diary of James Lees-Milne, April 15, 1943.
York's history, both chocolatey and otherwise, was a fascinating one. For me, the best part of the visit (outside the cake shops, of course), was simply wandering through the ancient streets. I loved the crooked, cobbled Shambles with it's artisan stores and the amazing fudge shop. The gorgeous York Minster was stunning, but even better was discovering the hidden church of Holy Trinity Church. Tucked almost out of sight just off Petergate, this atmospheric little church was a bubble of quiet from the Saturday crowds.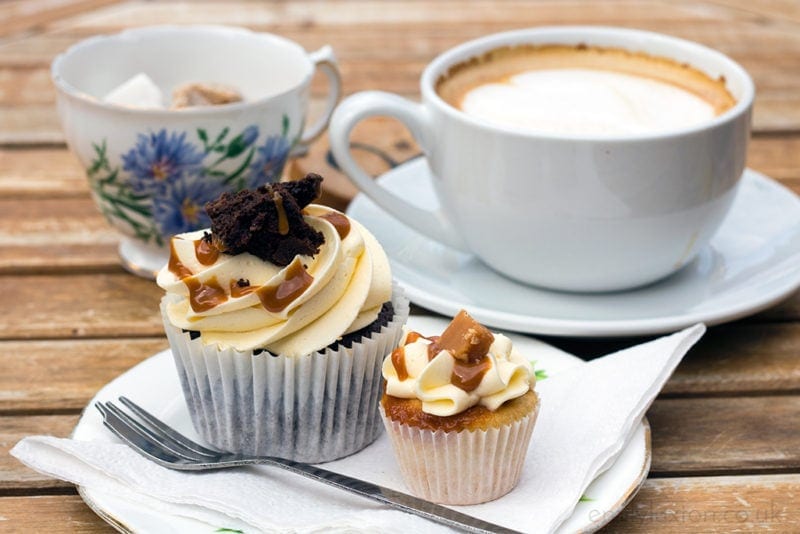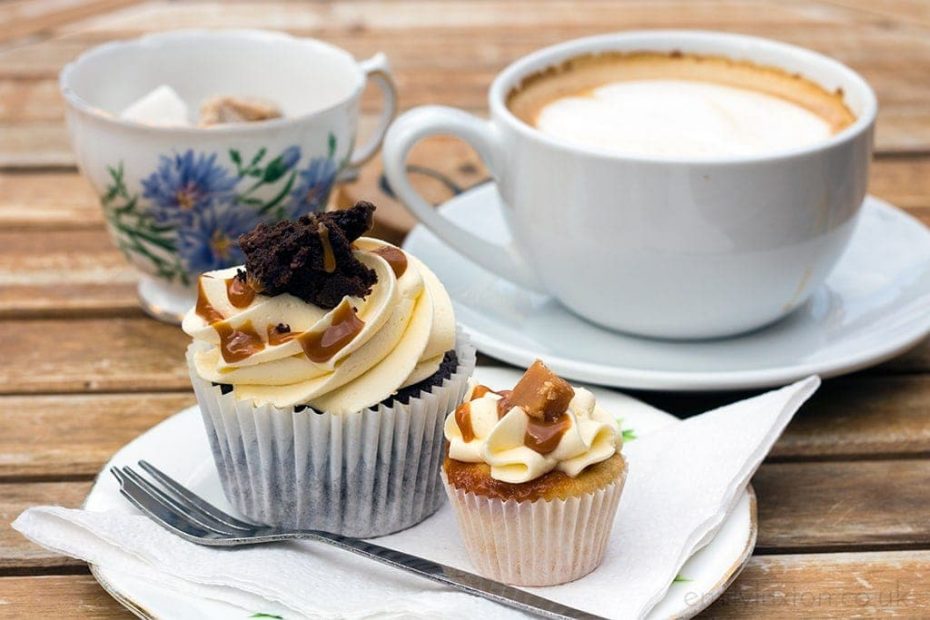 Wandering down the historic streets, exploring the narrow alleys and "Snickelways", and hunting out the very best cakes in the city, I idled away my time in the most indulgent way possible. York was the perfect setting for a treat-filled mini-break in the UK. If you're booking a weekend break, the new European Weekends from IHG Rewards Club can help make your escape extra special. And if you love chocolate as much as I do, the Chocolate Lover's Package is the perfect way to explore the sweeter side of York.
My visit to York was organised and sponsored by IHG Rewards Club. As always, all views and opinions (except quotes) are entirely my own and without bias.
RELATED POST: Check out these awesome things to do in County Durham too, as it's just up the road!
Please Pin This Post!