Some posts on this site contain affiliate links. If you book or buy something through these links, I earn a small commission (at no extra cost to you). Take a look at my privacy policy for more information.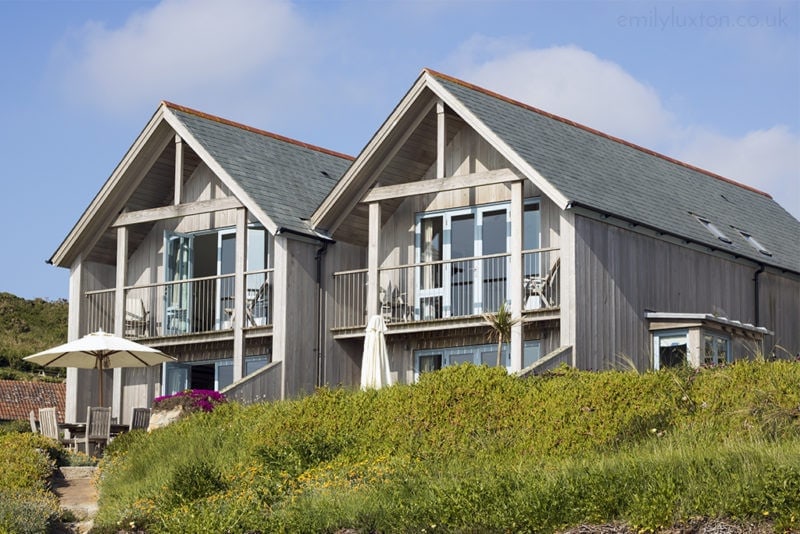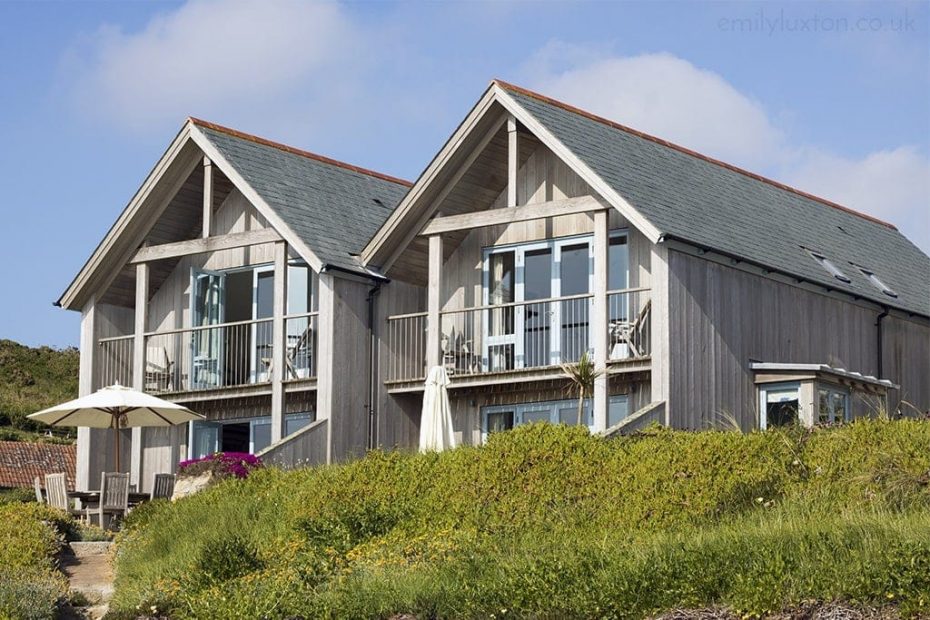 I'm under strict instructions not to tell you anything good about Tresco. My neighbours at the Flying Boat Cottages were very clear. "Tell everyone it's rubbish," Jan insisted, only half-joking. She wants the UK's best-kept secret to stay secret.
Jan and her husband have been coming to Tresco for years – something which isn't uncommon here. This is the sort of place that draws you in, and many visitors simply keep coming back, year after year, to an island that quickly feels like home. But while it's fans are the biggest fans imaginable, surprisingly few people – myself included before this trip – have even heard of Tresco. Which is just one of the many reasons to visit the Scilly Isles!
One of five inhabited islands in the Isles of Scilly, Tresco is just 28 miles from the coast of Cornwall, at the heart of a stunning archipelago of around 140 islands and rocky islets. This may be England, but it feels like another world entirely: impossibly remote, with no cars save a handful of service vehicles and tractors, and almost completely silent.
Settling into Island Life on Tresco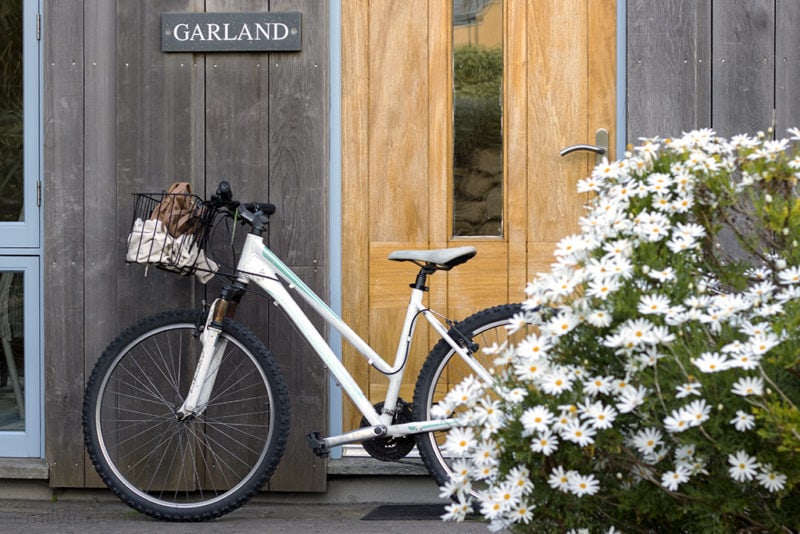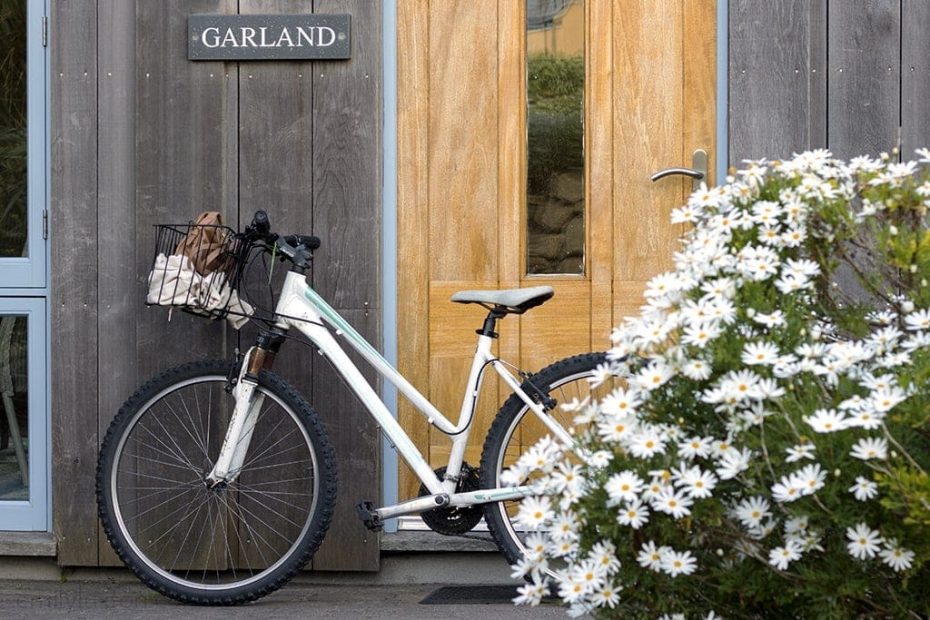 Island life was exactly what I needed: simple, peaceful, and quietly luxurious. I had my cottage; a pretty, neat little property perched on the edge of a white sandy beach. I had my rental bike (cleverly nicknamed Judy, because the cottage was named Garland and I am very witty), and that was everything I needed. I picked up some groceries at the Tresco Store, right on my doorstep at the Flying Boat Cottages complex, and stocked up the fridge in my kitchen.
In the mornings, I threw open the balcony doors in my master bedroom, and did yoga in the gentle sea breeze, before eating breakfast outside on the terrace downstairs. When the sun was shining, I took my coffee down the steps to the beach and stood with my toes in the sand, looking out across the fiercely blue water to the neighbouring island of Bryher, and wondering how in the world this incredible place isn't completely overrun with tourists.
Despite being one of the busiest times of year for Tresco, the island seemed almost absurdly quiet. A short bike ride down to Pentle Bay, and I had an entire beach to myself. A beautiful one at that; white sand lined by wind-swept beach grass. Walking along the cliffs on the South East side of the island, I never passed another soul. It was all too easy to completely and utterly escape, and after a stressful few weeks, this quietude was wonderfully restorative.
That's not to say I had the island completely to myself. There were plenty of other people there, it's just that the island's gentle way of life seems to encourage a special atmosphere of calm, as though everyone there has agreed not to disturb one another. We're all here to relax and unwind, after all.
Getting Back to Nature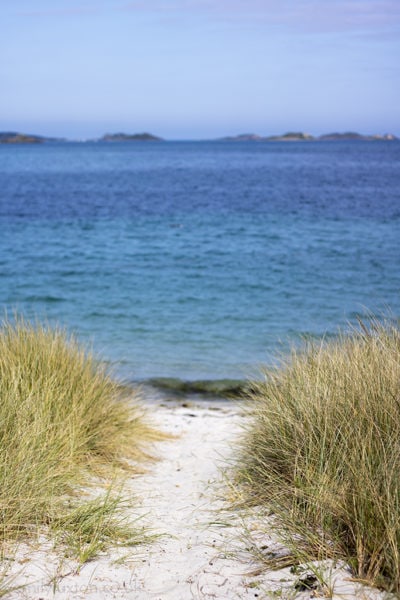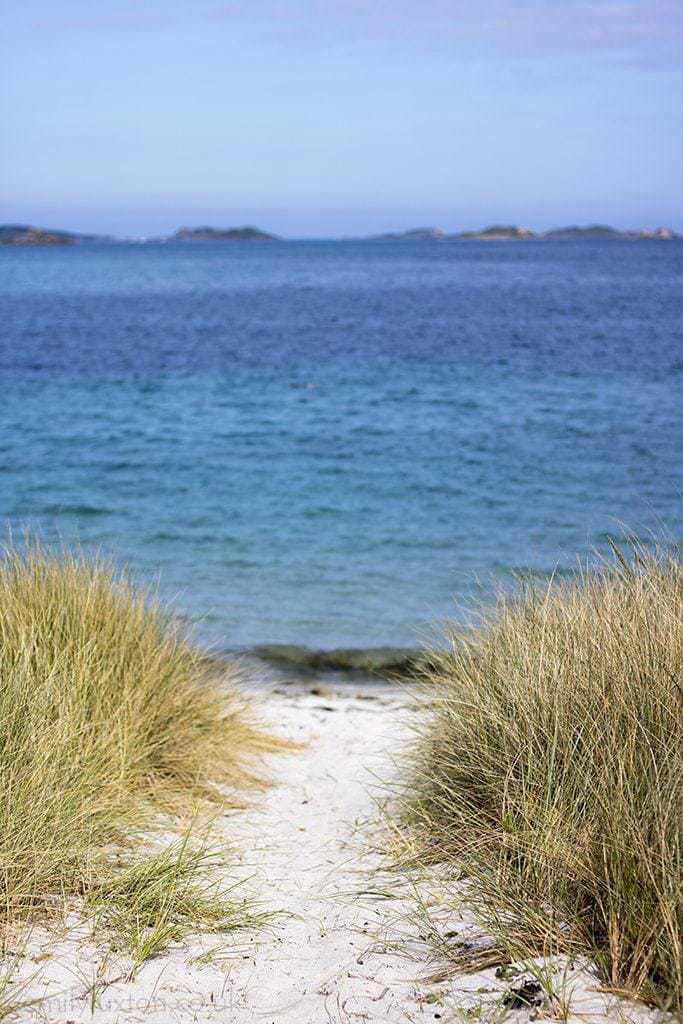 This pretty little island provided the perfect setting for unwinding. Privately owned Tresco is almost all nature; there's just a handful of buildings across the whole island, leaving plenty of room to roam through the stunning natural environments, which are surprisingly diverse for an island so small.
On my first morning, I explored the more rugged northern tip of the island on foot. The cliffs here are rocky and dramatic, covered by gorse and wildflowers, and punctuated by the ruins of two ancient castles which attest to Tresco's long history at the front line of Britain's defences. Many people believe Tresco was the final resting place of King Arthur, the Lyonesse (Land Across the Sea) of legend. Walking between the wild granite outcrops and heather-strewn heaths of this wild area, it was easy to feel the legends coming to life.
The southern end of the island is gentler. Along the coast, I discovered picturesque bays lined with wide swathes of pure white sand; beaches so spectacular I could hardly believe they were British. It was just inland, though, that I truly fell in love with Tresco. Wind-swept wetlands surrounding a small lake, little patches of woodland, neat farmlands, and the gently undulating cliffs of the eastern coast. There were simply so many different landscapes, as I biked around the tiny island. And in the world-famous Tresco Abbey Garden, I discovered the pinnacle of the island's incredible natural diversity.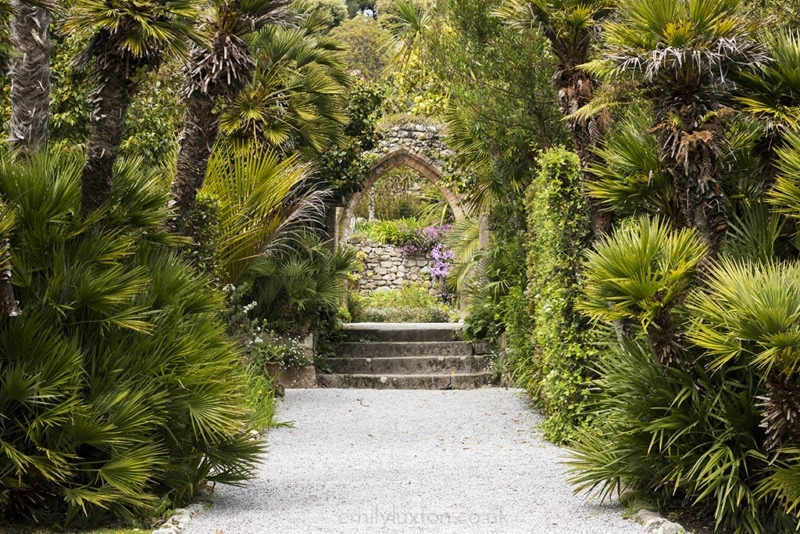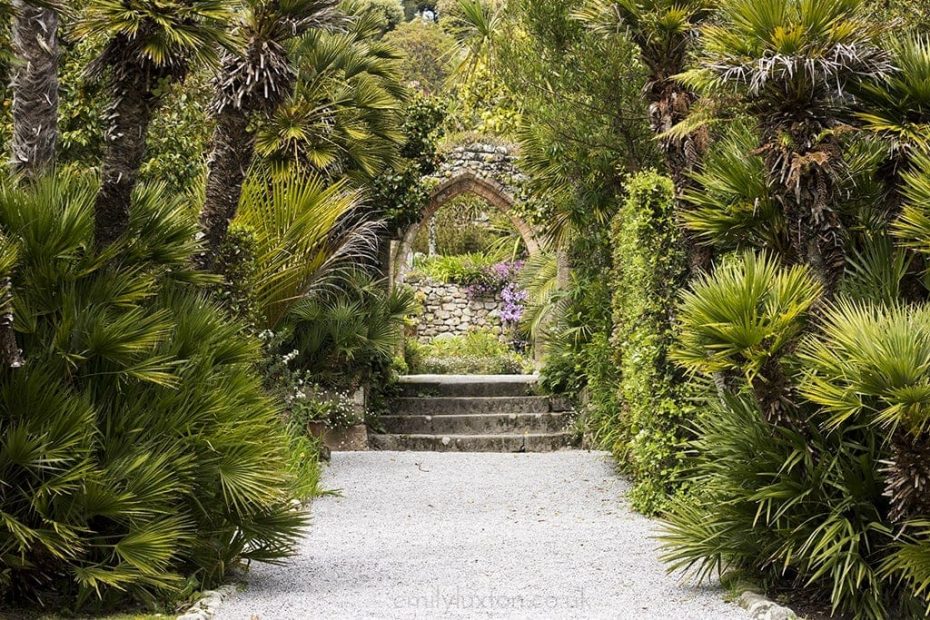 Not normally a fan of gardens, I was drawn to the Abbey Garden by it's tagline, "Kew with the lid off". Thanks to the unique, sub-tropical microclimate of the Scilly Isles – created by warm winds off the Gulf Stream – these stunningly landscaped gardens are home to hundreds of tropical plants from all over the world, all of them thriving without the need for a greenhouse.
It was the riot of colour that blew me away; flowers and plants from over 80 countries around the world, most of which I'd never seen before, creating a rainbow of hot pink, orange, red, purple, yellow, and green. I spent a whole afternoon here, in perfect relaxation-mode, wandering the paths of this beautiful, incredible environment – and swinging by the lovely cafe for a coffee and a cake in the most serene setting imaginable.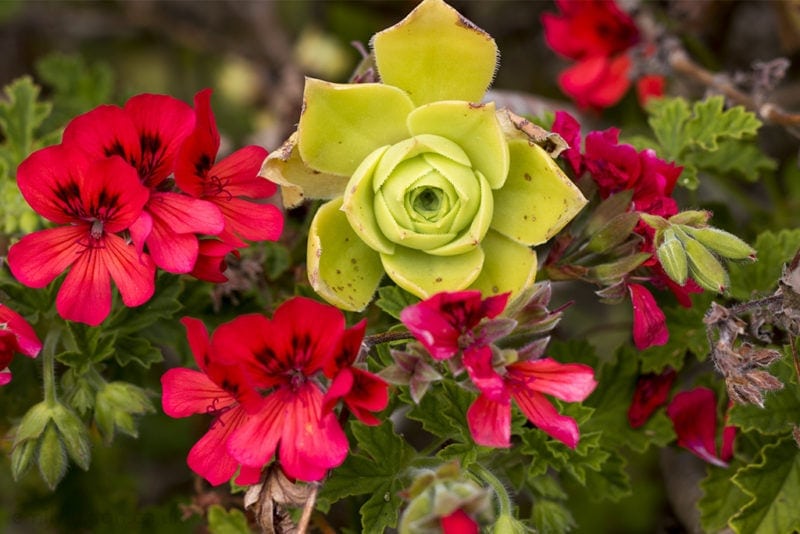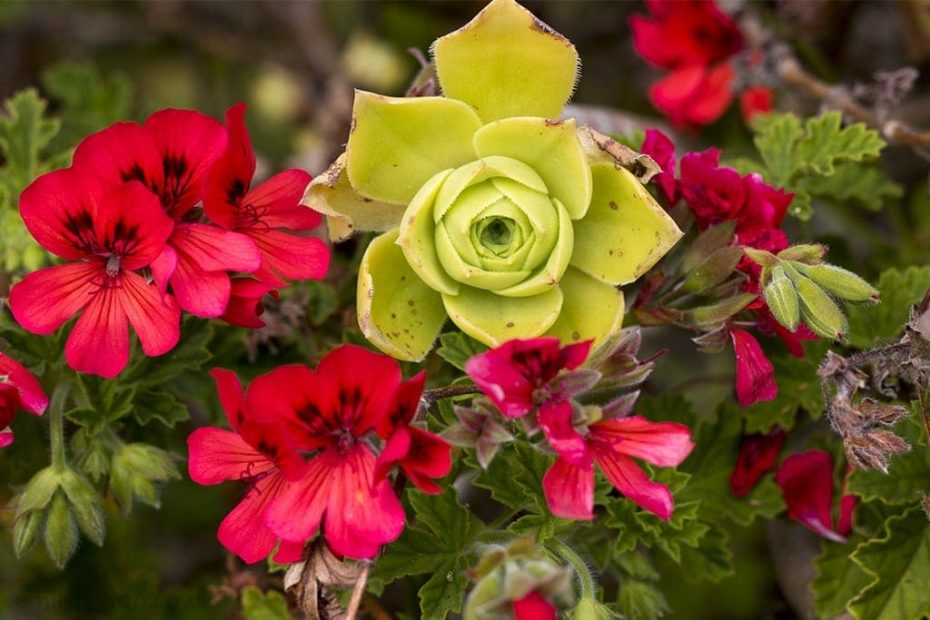 Rest and Relaxation
Speaking of food, Tresco has some exceptional offerings. For me, relaxing and eating go hand in hand, so much of my time on the island centred around food. With just three restaurants, plus the Abbey Garden Cafe, the options can seem at first glance a little limited. But there's also the weekly market, as well as the well-stocked grocery store and deli, and the stall at Boro Farm. My cottage came with a fantastically modern kitchen and a barbecue on the terrace, so I was able to really make the most of the delicious local produce, making picnic lunches and tasty home-cooked dinners.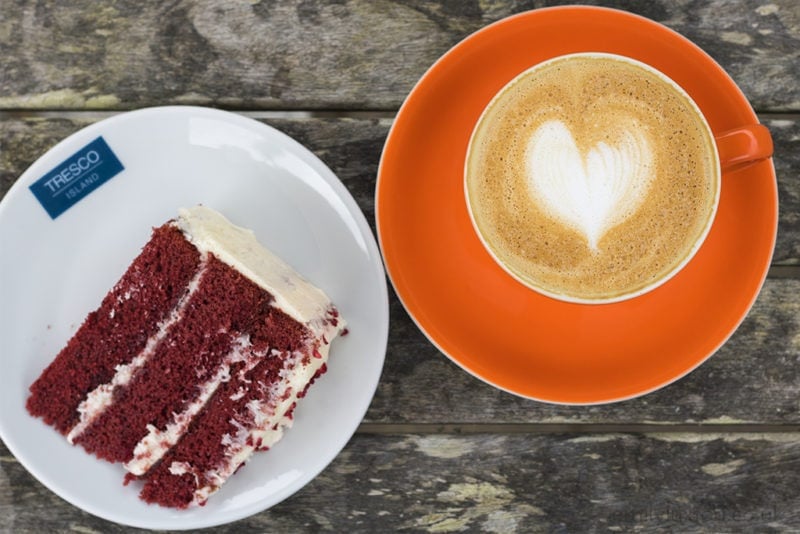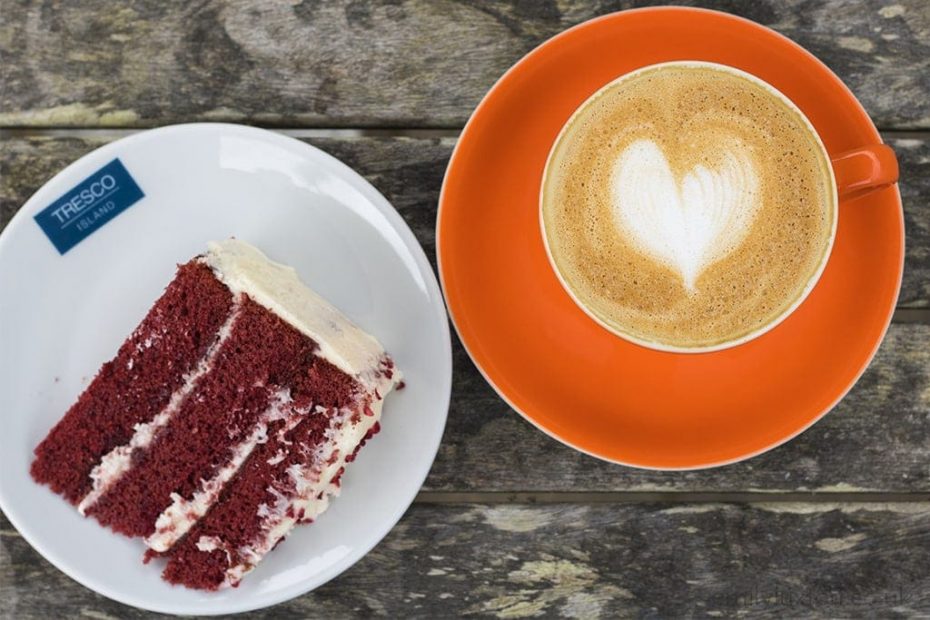 Then there were the incredible restaurants. So many that I had to write a whole separate post about the food on Tresco, but I'll just summarise here. First up was the Ruin Beach Cafe, a slightly more casual restaurant famed for its wood-fired pizzas, and boasting an exceptional gin list. In front of gorgeous sea views in a setting of tranquil luxury, I ate my way through an interesting fusion between British and Mediterranean cuisine, emerging just in time to catch a spectacular island sunset on my walk home.
I loved my good, old-fashioned British dinner at The New Inn, all hearty pies and warm treacle tart in the corner of a cosy, traditional pub. But it was the local produce night at the Flying Boat that really stole the show. With an ever-changing menu that celebrates seasonal, Scillonian produce (such as asparagus fritters from Boro Farm up the road, or the very best catch of the day) this was the perfect way to relax amongst the best of Tresco food. Plus, the views from the floor-to-ceiling windows, looking out to the sea and sunset, were sublime.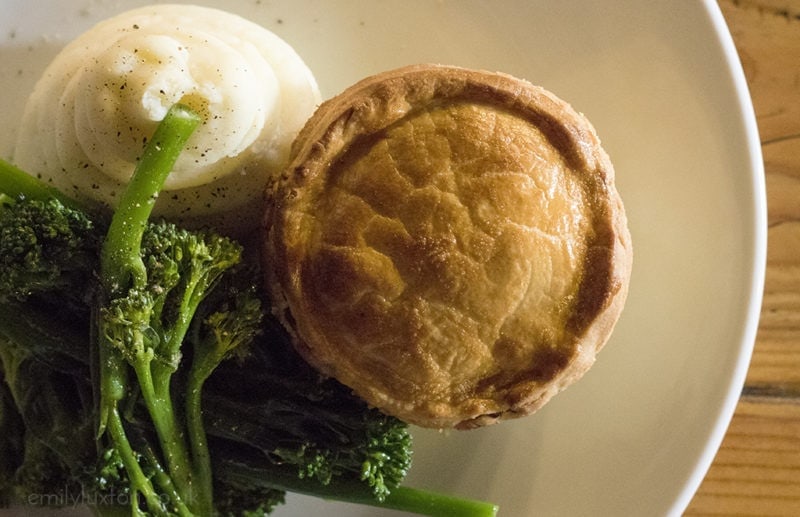 Also at the Flying Boat Club was the Tresco Island Spa, where I spent my last afternoon on the island. This was the ultimate in relaxation: burning off the indulgence of the past couple of days in the gorgeous swimming pool, unwinding in the jacuzzi, and finally topping it all off with an amazing ilã Anada Face Therapy treatment. Using ethically sourced and 100% natural ilã products, my therapist Annie gave me the most blissfully relaxing and reinvigorating treatment imaginable.
The spa itself is modern and calming, with a neat white and blue colour scheme and immaculate attention to detail, especially in the tranquil treatment rooms, but it's Tresco itself that is the ideal setting for such restorative treatments. Emerging from an hour of bliss, my skin feeling cleansed and rejuvenated, into the fresh, clear air and gorgeous nature of that lovely island was truly perfect.
Doing Nothing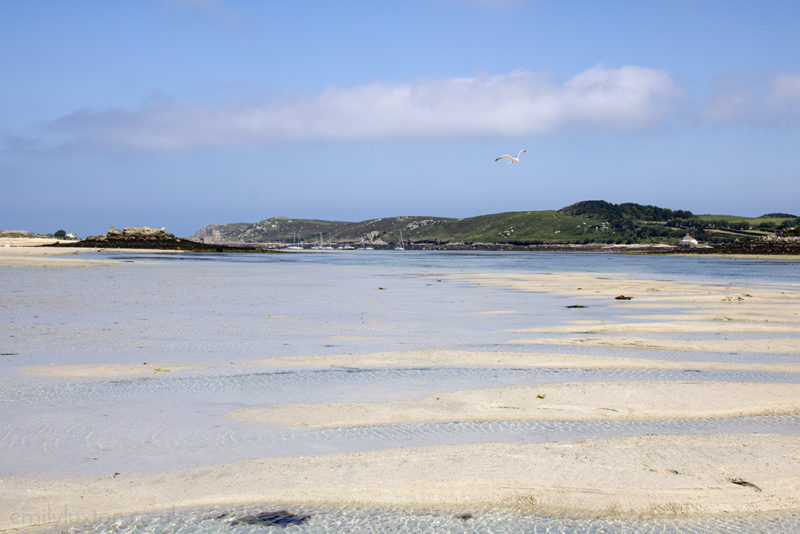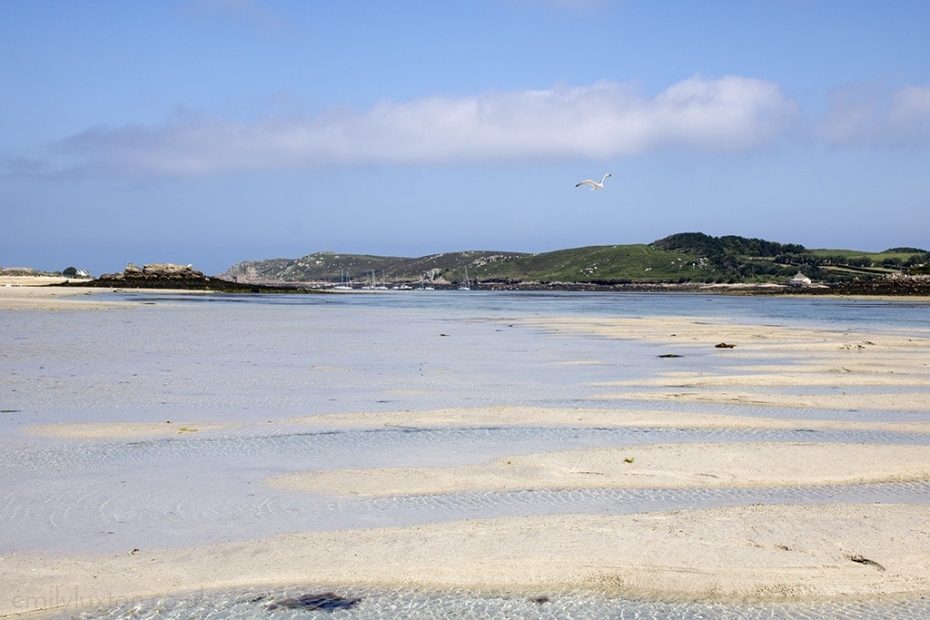 What I loved most of all about my time on Tresco was how little I actually did. Whilst I managed to explore almost all of the island, and even walked to neighbouring Bryher one morning while the tide was low, it never felt rushed, and there was always bucket-loads of time for simply doing nothing. Whether it was sitting in the warm morning sunshine on my terrace, drinking a cup of coffee and watching the boats sail by, or cycling along the coastal roads between colourful wildflowers, I was in totally absorbed in the island's slow, relaxed way of life.
Island life is Tresco's biggest selling point. Laid-back and relaxed, with a focus on nature and the outdoors, this is the most restorative kind of holiday imaginable. I left uplifted, serenely relaxed, and just a little bit in love.
Getting to Tresco
Getting to Tresco: You can reach St Mary's with Isles of Scilly Travel, either by flying with Skybus or on the Scillonian III Passenger Ferry. From St Mary's transfer can be arranged by Tresco Boats and includes airport pickup.
Flying: Skybus operate multiple flights a day to St Mary's from a choice of three airports – Land's End (15 mins), Newquay (30 mins) and Exeter (60 mins). Skybus travels year round from Newquay and Land's End and between March and October from Exeter Airport. Prices start from £140 return from Land's End.
Ferry: The Scillonian III sails from Penzance Harbour from spring through to late autumn up to 7 days a week. Prices start from £90 return.
Where to Stay
There are three kinds of cottage accommodation available on Tresco: the luxurious Sea Garden Cottages on the west coast; the contemporary Flying Boat Cottages on the east coast; and the characterful, converted Traditional Cottages dotted around the island. All are available to rent on a weekly basis. Alternatively, rooms at The New Inn and the one-bedroom Sea Garden Cottages can both be booked by the night instead.
My trip was a press trip organised by Tresco. As always, all words and opinions are my own.
Pin this Post!