Some posts on this site contain affiliate links. If you book or buy something through these links, I earn a small commission (at no extra cost to you). Take a look at my privacy policy for more information.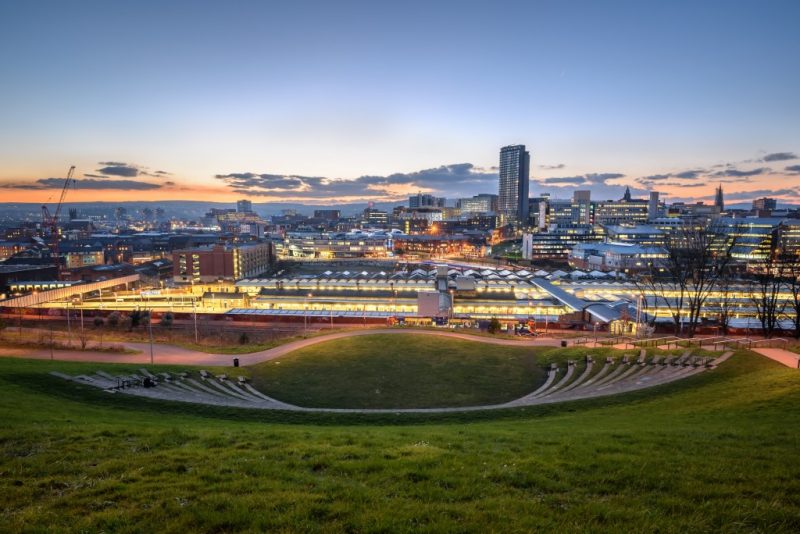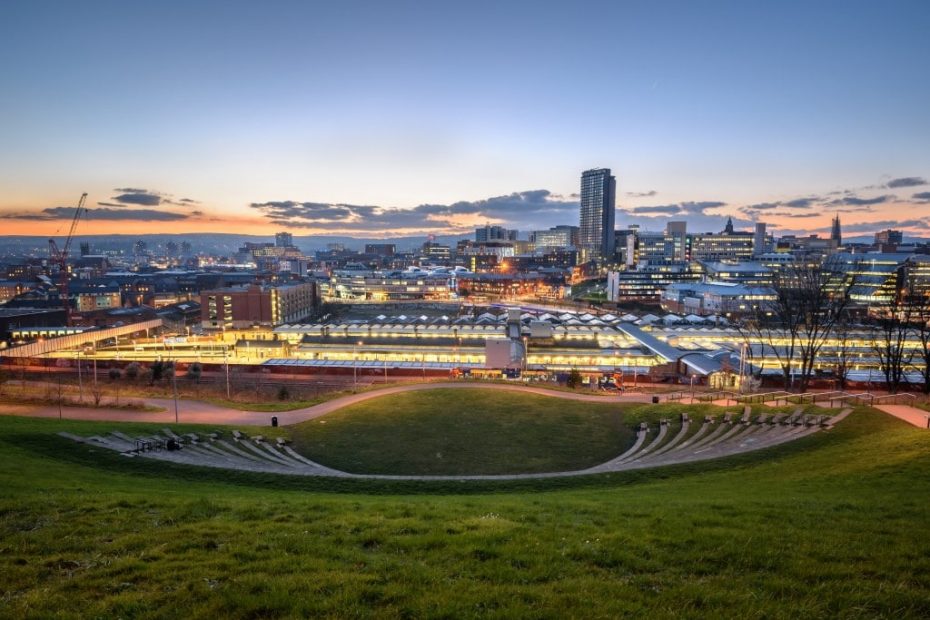 This in-depth travel guide to the best things to do in Sheffield England is brought to you by local blogger Daniel, as part of my UK travel guides series.
Welcome to Sheffield, an industrial city located in the north of England. Sheffield is the fourth largest city in England and is famous for things like Henderson's Relish, The Full Monty Film, steel production, and, of course, knives, and forks!
I grew up in this hilly city and I am forever inspired by the number of outdoor activities there is to do here. Sheffield is a true outdoors city, so if you are looking for things to do in Sheffield, I can share some of the activities I have grown up to love.
Daniel James from Layer Culture is a cultural traveller based in Sheffield. Daniel dedicates his time to learning Spanish whilst exploring and learning about life in Latin America.
Best Things To Do In Sheffield
Now you've got Sheffield on your radar, let's take a look at what things you can get up to there. The city centre is a great starting point. Within just a 6-7 minute walk from the train station, you'll find yourself in close proximity of Sheffield University and the Millennium Gallery.
Millennium Gallery
The Millennium Gallery is a fantastic place in the heart of the city. It's free for visitors and open for you to walk in to look around and chill without rushing.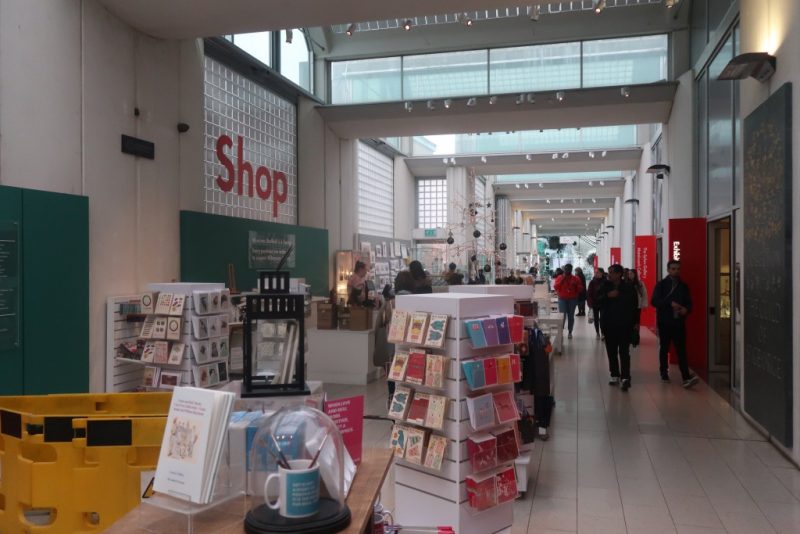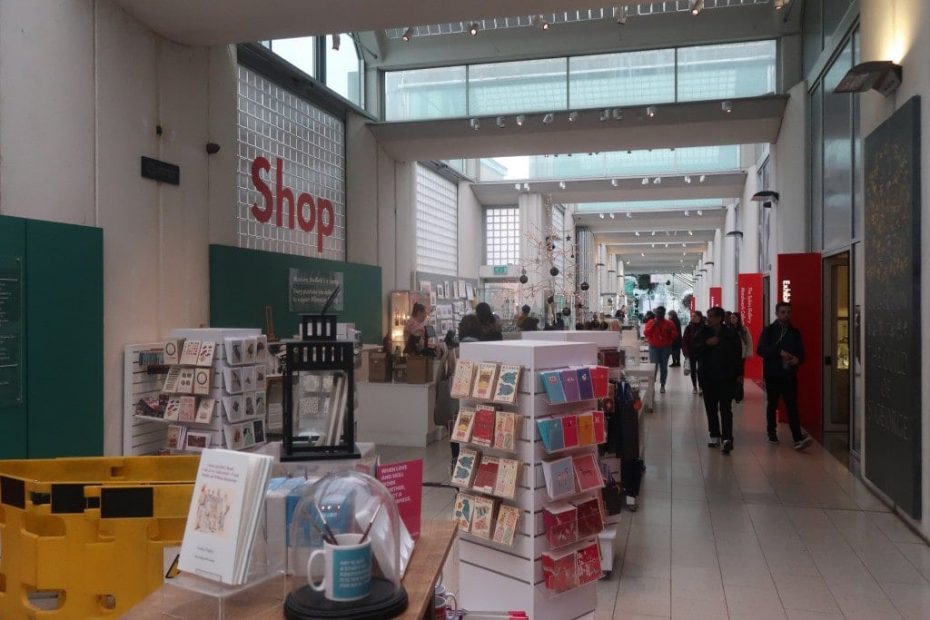 Here you can get so much inspiration from the many artists found in any one of the exhibition galleries. In the Millennium Gallery, you can be sure to find an eclectic mix of exhibitions and plenty of information to support the work.
Top Tip: The onsite gift shops are a great place to get any souvenirs and tokens to remind you of your time spent in the city.
READ MORE: Best Places to See Art and Street Art in Sheffield
Winter Garden
A visit to the Winter Gardens is a must if you're already at the Millennium Gallery next door. With a few footsteps, you can find yourself in the Winter Garden which is the largest urban glasshouse in the UK.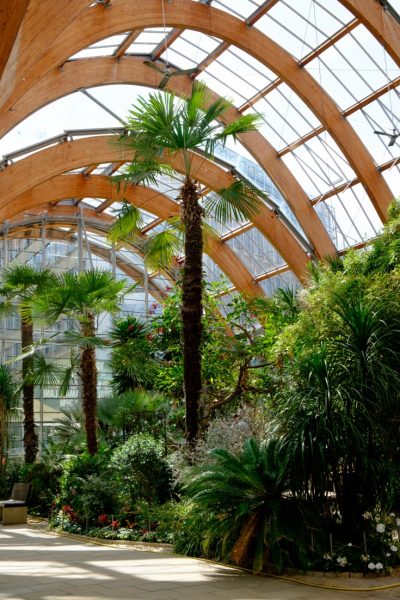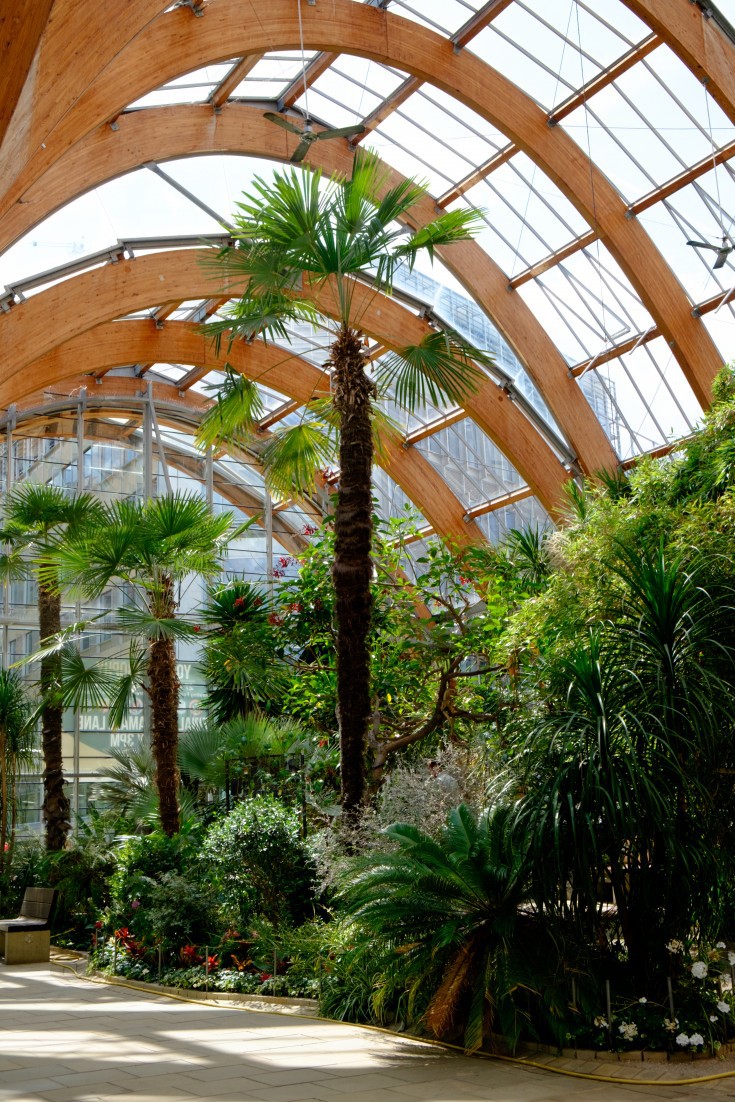 This is a lovely unique space in which you can explore many different plant species from around the world. Enjoy everything from gift shops for arts and crafts, an onsite cafe, and the giant garden. Ideal for anyone passing through, whether you want to write some new entries in your travel journal or just to shelter from the rain and enjoy an informational afternoon.
Top Tip: This is the perfect place to sit and admire the people of Sheffield. Feel free to bring your sandwiches here and find one of the many benches to sit on.
Kelham Island Museum
Kelham Island Museum, located in the recently developed Shalesmoor area of the city, gives you a raw insight into Sheffield's contribution to Britain's steel industry.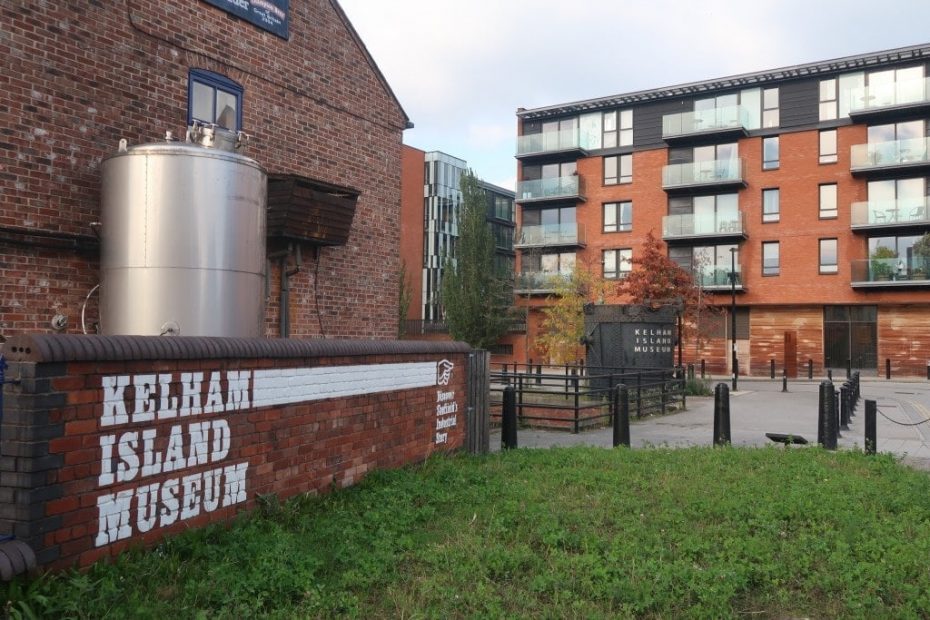 An educational place to spend the afternoon exploring the history of steel making and what Sheffield's steel industry produced.  
During any visit to the museum, you'll get to see the 12,000hp River Don Steam Engine being fired up. A real gem for Sheffield, as the collection of interesting stories, objects, and people, really brings Sheffield and an important part of its history back to life. Once you've taken in all the information, visit the on-site cafe and pub – which has its own in-house brewery.
Endcliffe Park
A visit to Endcliffe Park is one of the more local things to do in Sheffield. At this park, you can really connect yourself with the daily life of a leafy suburban neighbourhood.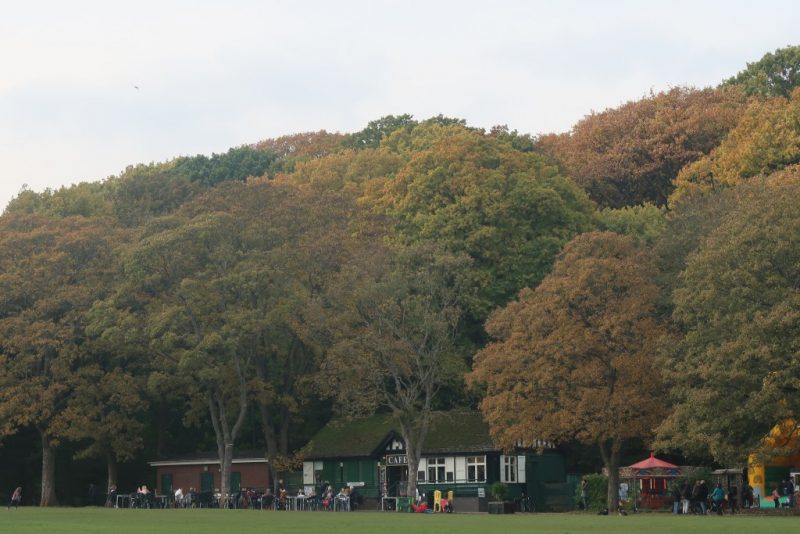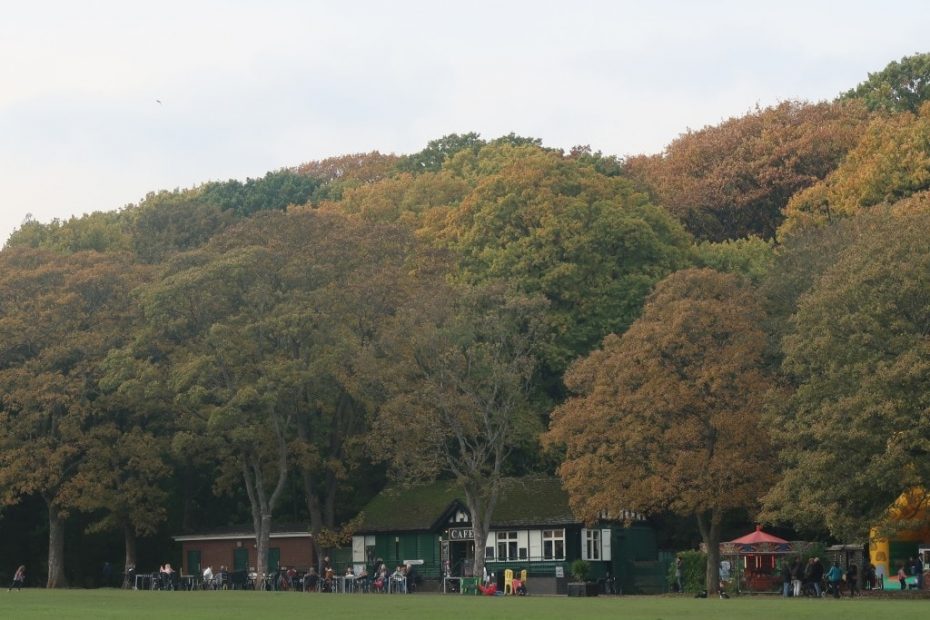 With Ecclesall Road nearby, you can take a stroll through the park after a bite to eat. In the park, you'll find everything from waterfalls and rivers, to a large pond where you can feed the ducks.
The whole park is a great place to spend a couple of hours with the family. You can even find a recently refurbished cafe selling some delicious snacks, where you can sit and admire the view.
Top Tip: There are tennis courts located within the park, so bring your best tennis racket if you fancy a game while you're here.
Lyceum Theatre
The Lyceum Theatre – which has sat in the same location since 1879 – has had a difficult past, but now is a prominent venue for many touring West End productions. The theatre is situated close to the Winter Gardens, and the world-famous Crucible Theatre is next door.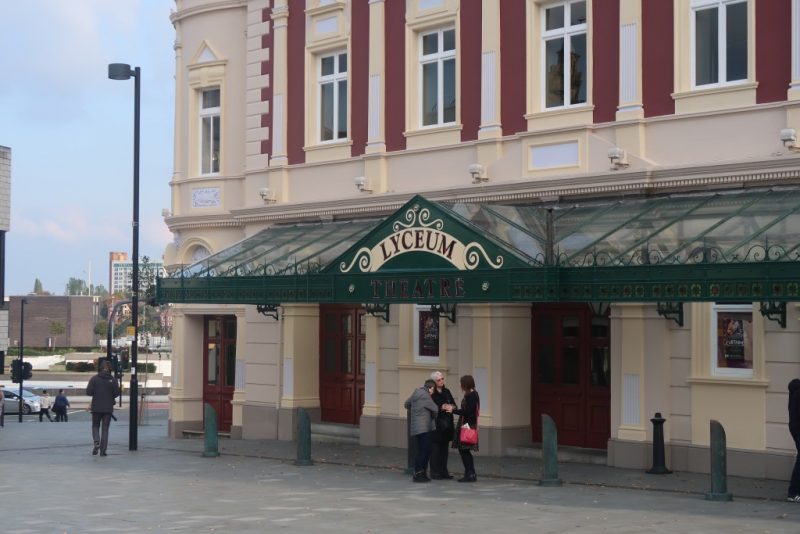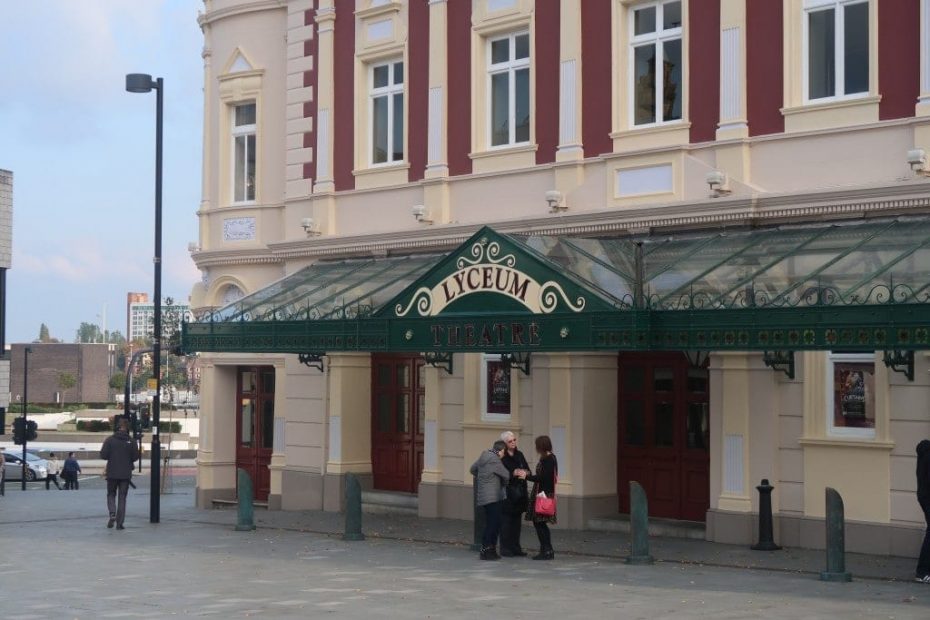 Here you can reserve one of the 1068 seats and watch some of the pantomimes in Yorkshire. There is a bar to be found on each level of the auditorium and a free cloakroom for bags and coats. You can visit the Sheffield Theatres website to find out what is currently showing.
Unusual/Alternative Things to do
The Botanical Gardens
With over 5,000 species of plants spread over 19 acres of land, the Botanical Gardens is a great spot for those looking to get closer to nature.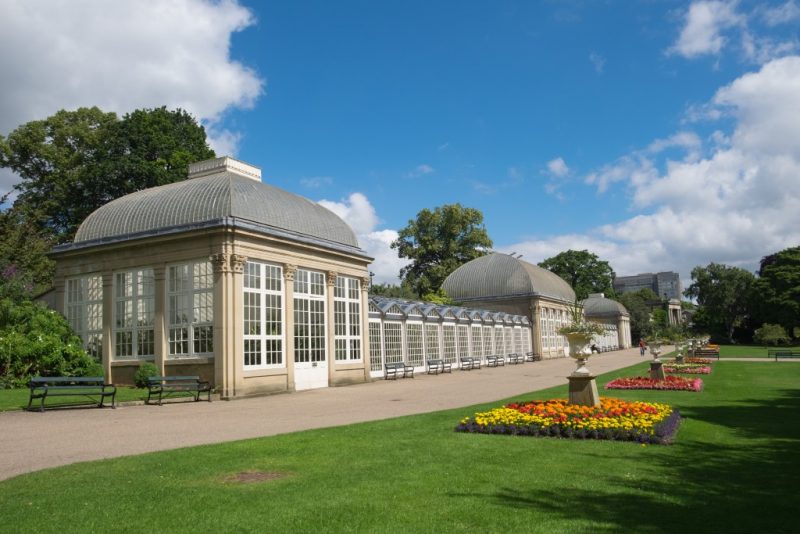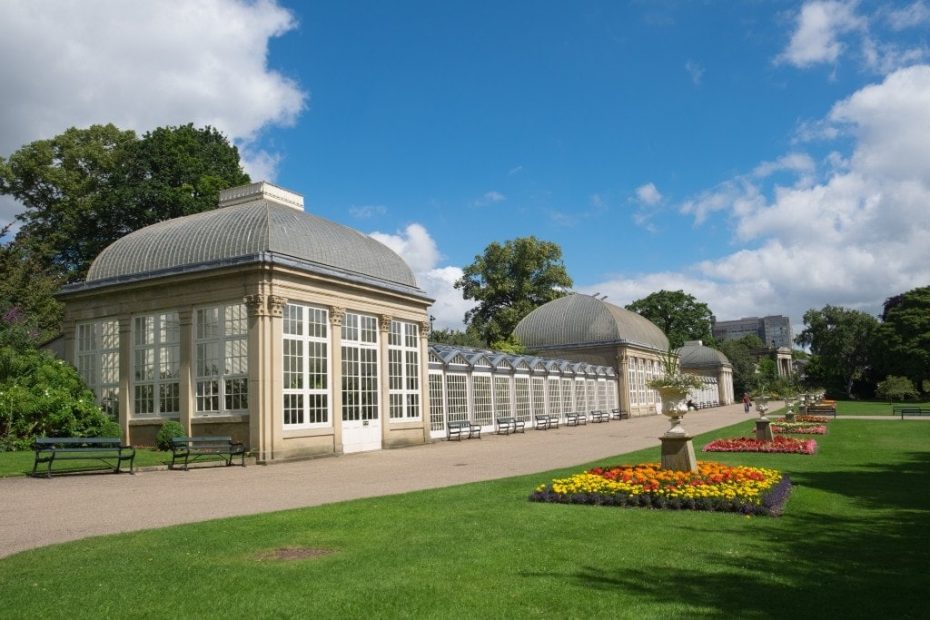 You can access the old Pavillions, which are well-maintained, to see all the plants inside, as well as the Bear Pit which is a Grade II listed structure. Built in 1839, the pit was used to house a black bear. The spring flowers are truly amazing and depending on the weather, you can always take refuge in the on-site cafe if it starts to rain.
Top Tip: Visit the Botanical Gardens and Endcliffe Park during the same morning or afternoon. Both landmarks are conveniently situated near one another
Street Art Walk
Sheffield is a big supporter of art. You can find many local and internationally recognized street artists in and around the streets of Sheffield.
Whether it is on the side of one of the many pubs scattered around the city centre, on a factory wall, or a derelict building, you won't be disappointed.
Many of the best murals can be found whilst walking around the city centre. These help contribute to the vibrant atmosphere of the city, even on the darkest of days.
Places to eat in Sheffield
Lucky Fox
Located on Division Street, on a good day, you'll be lucky to get a seat. The Lucky Fox is an American style diner with a twist. Renowned for their signature Chicken & fries, enjoy an authentic homestyle setting along with super friendly staff. The waiting times can be a bit longer than normal during peak times, but totally worth it when compared with other options in the area. This is a great little hangout spot with some tasty and moreish menu options.
Cocoa Wonderland
Just when you thought it couldn't get any better, the caramel hot chocolate with whipped cream and marshmallows slaps you in the face.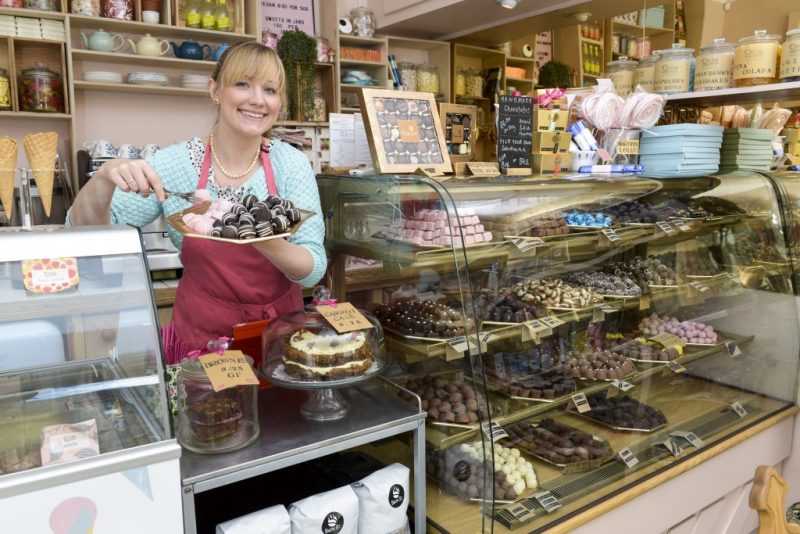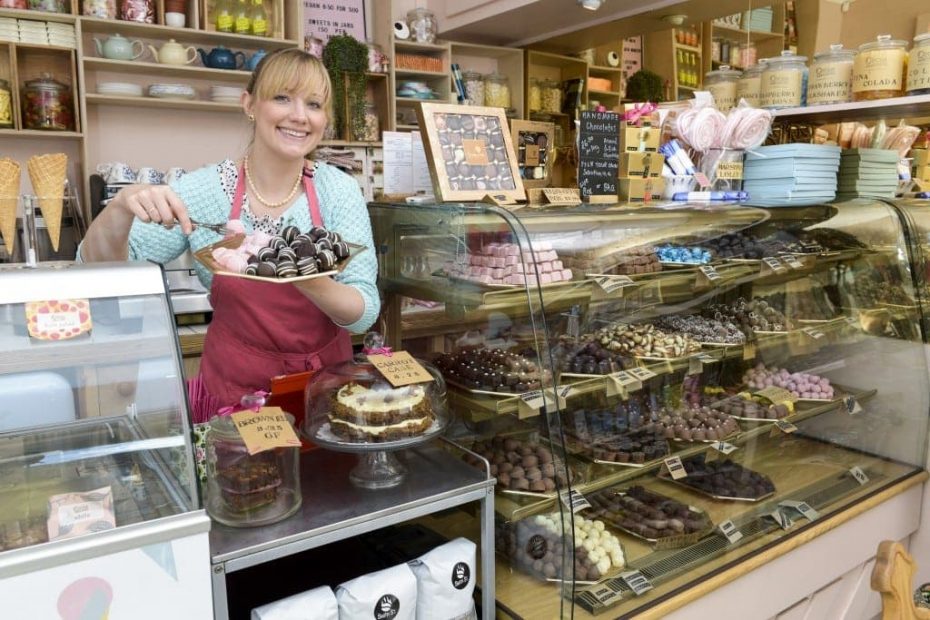 On a trip back from Endcliffe park, paying a visit to Cocoa Wonderland is a must for all chocolate lovers visiting Sheffield. With upstairs seating, you can pass a wonderful time in the Wonderland sampling many different types of chocolate and truffles.
The hot chocolate is very popular, and when combined with the chocolate cake you'll find yourself in Chocolate heaven.
Top Tip: As you may have guessed, make sure you get the Hot Chocolate here!
Other Recommendations
Things To Do at Night
West Street
West Street is one of the main stretches which runs through the city centre. Here you'll find all sorts of bars, restaurants, and pubs.
When the sun goes down in Sheffield this is the street where all the action happens. Whether you prefer to be sipping on an exotic cocktail or a pint of one of Sheffield's finest craft beers, when it comes to nightlife, this is the place to be.
You can also find Leopold Square, which offers a more sophisticated selection of restaurants and cocktail bars.
From West Street, the compactness of the city centres makes it easy to reach other nightlife spots in the city. For instance, the nearby Antiques Quarter and Ecclesall Road.
Tapas at Cubana
When it comes to an all-around spot that can hopefully fulfil the palate of even the more seasoned restaurant-goer, a trip to Cubana should not disappoint.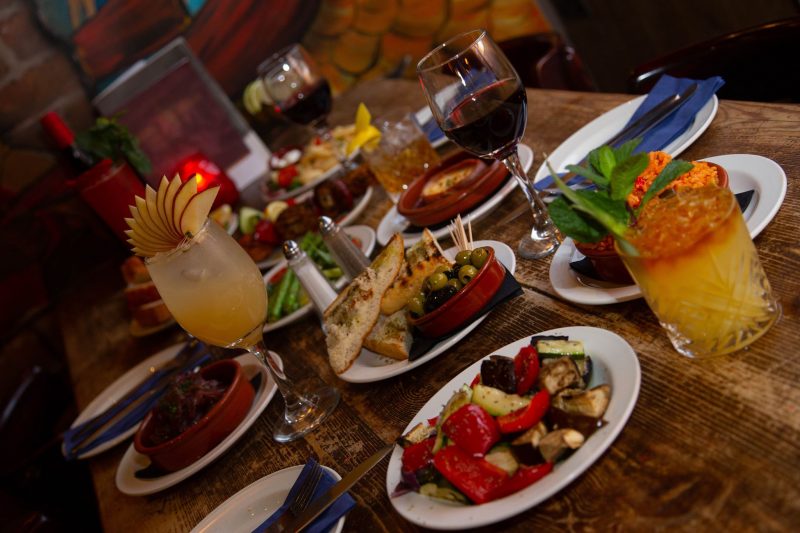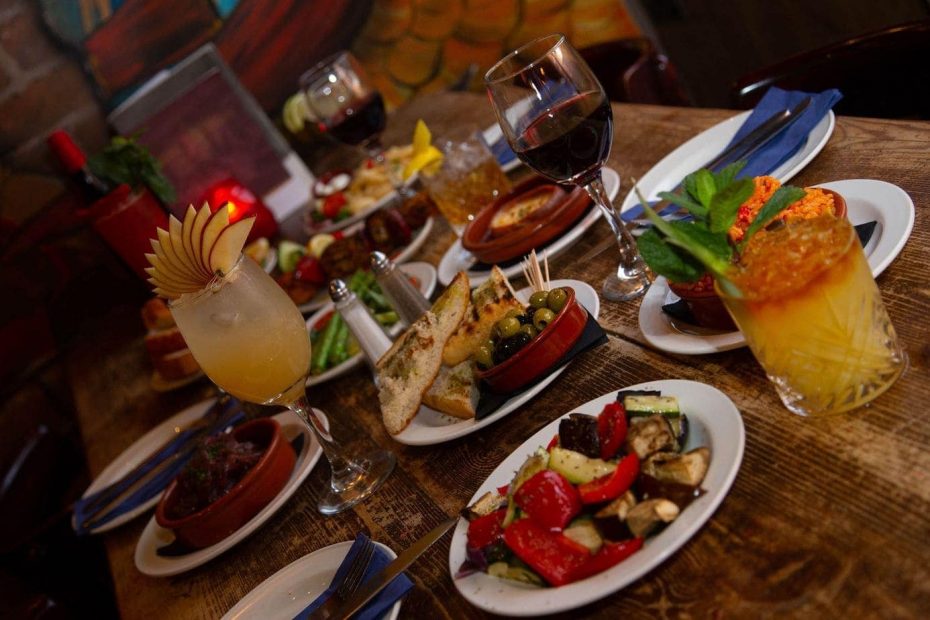 Cubana is a Cuban themed Spanish Tapas restaurant with some very helpful staff. They even speak Spanish, so if you fancy practising try ordering your meal en Español!
Expect hot sizzling dishes with a fresh look. Many people come here not only for its authentic tapas but also for its live evening music.
Try to stop yourself from dancing as you hear some of the best Latin Music played by their in-house DJ on the weekends.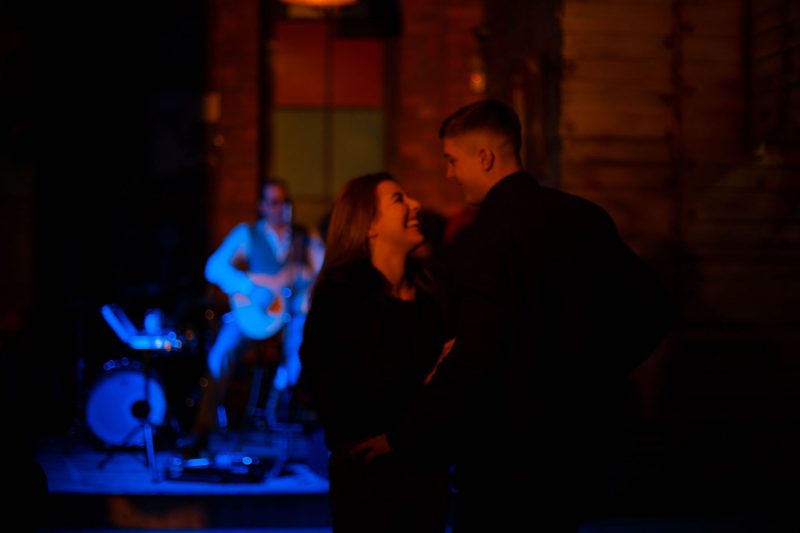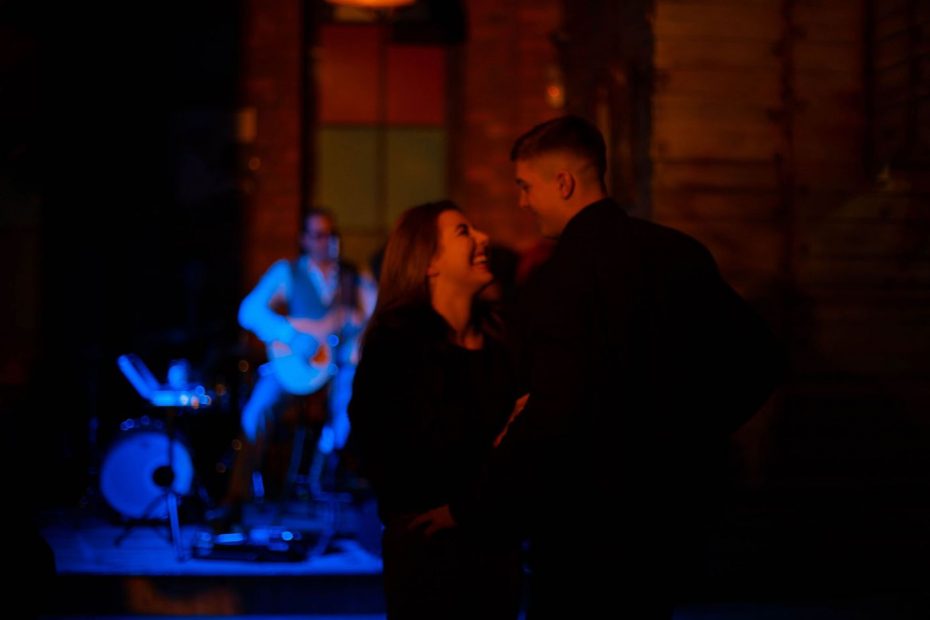 Festivals and Events
Tramlines Festival
Every year, the residents of Sheffield prepare themselves for a weekend of fun in one of the best outdoor street festivals in the UK. Tramlines festival is scattered around the city and you can find music tents in various different locations.
The most famous spot for the event is usually at Devonshire Green. In recent years, the main event has relocated to Hillsborough Park. This can be reached by a quick Supertram ride from Sheffield's city centre.
2022 Dates: 22nd-24th July 2022
Top Tip: Remember to book your accommodation well in advance, because the festival can be a very busy time in the city.
Where to Stay in Sheffield
Leopold Hotel
This section contains affiliate links.
If you are looking for a well-positioned place to stay, within easy reach of all the best bars and restaurants, the Leopold Hotel makes a fine choice for visitors looking for things to do in Sheffield.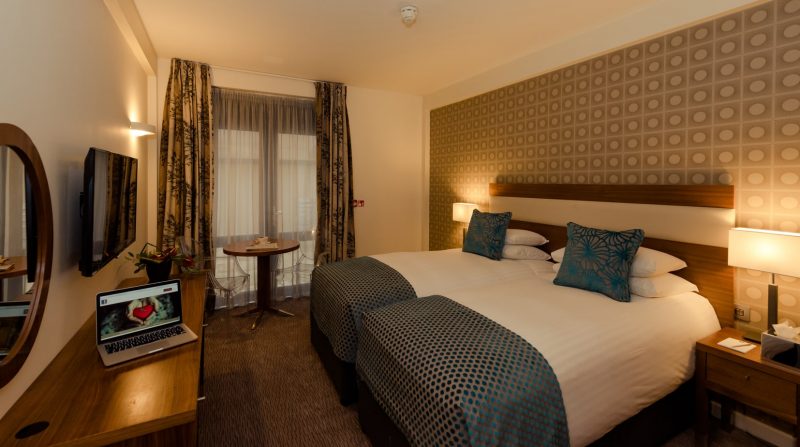 The hotel is located just 1.6 miles from the Botanical Gardens, within Leopold square. So you'll find it easy to stroll from your room to the nightlife action.
The rooms are very comfy, and the ones on the top floor have an amazing view overlooking the square. You can also get super-fast WIFI and access to aircon if staying during the summer months.
CHECK PRICES: Click here to check the price on Booking.com, but remember you may find better deals booking direct so be sure to check both! Or compare all Sheffield hotels here to hunt for the best deals!
More in and Around Sheffield
Extend your trip with some of these fab suggestions, or find all my UK blog posts here.
16 of the Best Places to see Art in Sheffield
Best Things to do in York – A Local's Guide
26 Places to Visit in the Midlands, England
This post was part of a series of "locals guides" to UK cities I'm running on my blog. My goal is to promote tourism all over my home country. I want to help people discover the best of a city with the help of a genuine local. If you'd like to take part with a post all about your own city, please get in touch. I'd love to grow the section to cover every destination in the UK!
Do you have any recommendations for the best things to do in Sheffield – or nearby? Scroll down to leave a comment or shoot me an email!
Pin This Post!