Some posts on this site contain affiliate links. If you book or buy something through these links, I earn a small commission (at no extra cost to you). Take a look at my privacy policy for more information.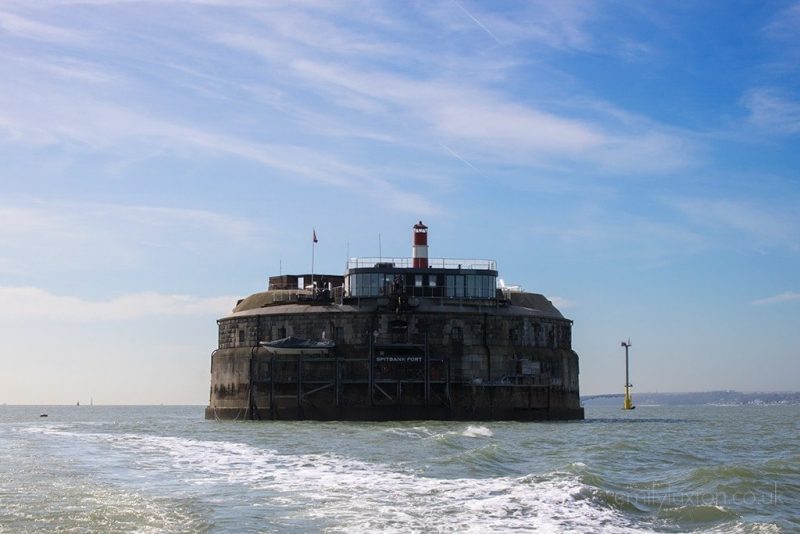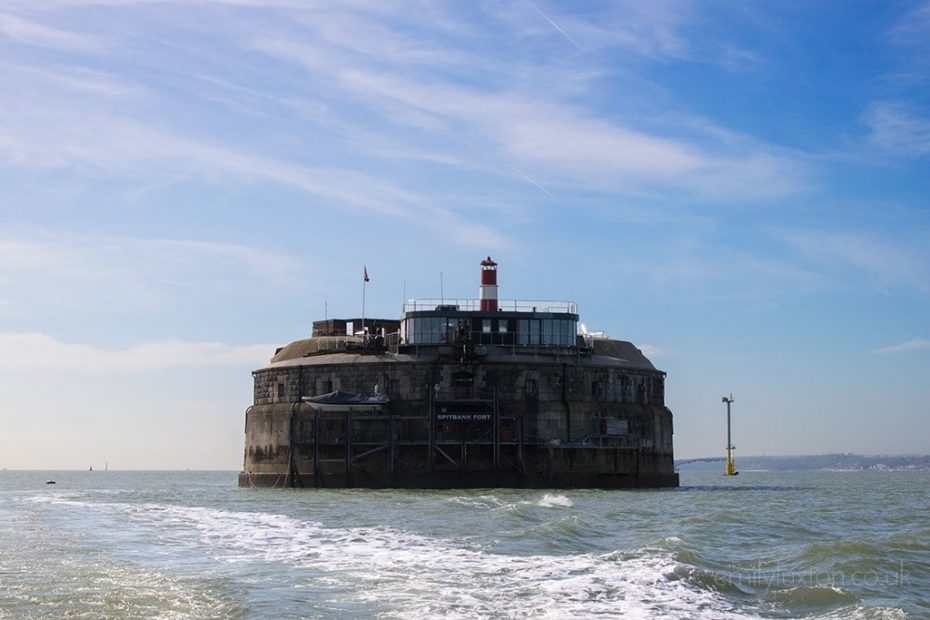 Ever wanted to stay on your own private island? How about spend a night in an actual ancient monument? Just off the coast in the south of England, I discovered a place where you can do both. Spitbank Fort is a luxury hotel housed in a circular Victorian fort in the Solent, just off the coast from Porstmouth.
Less than 50 metres in diameter, this eight-bedroom hotel is truly unique. Within sight of the mainland, but cut off from it all, Spitbank Fort is surrounded by the tranquillity of the ocean. Dating back to the 19th century, the building oozes history – in fact it's an official ancient monument – and even has its own ghost (because what kind of ancient monument would it be without a ghost?). This is no ordinary hotel.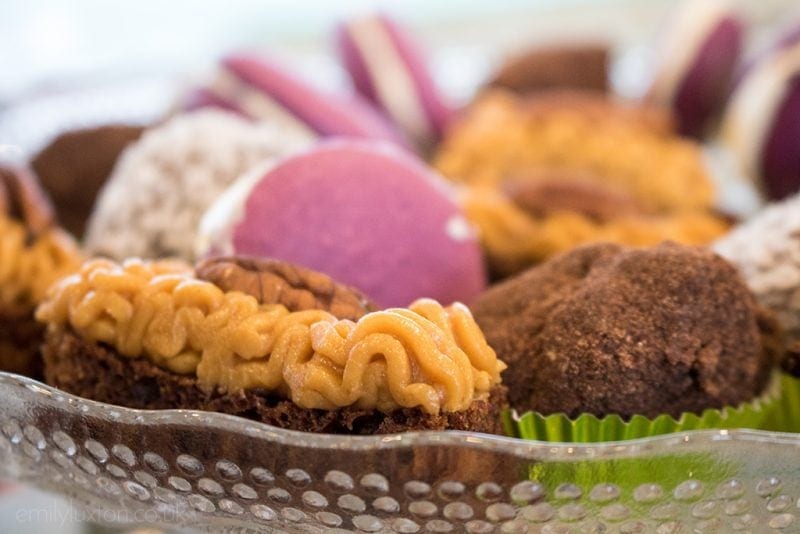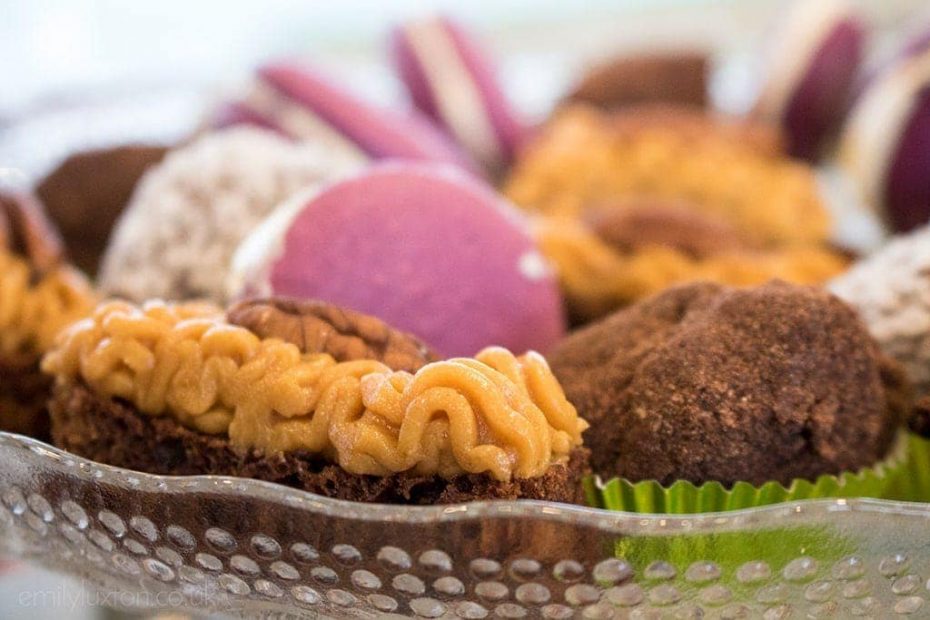 A living museum
From the outside, Spitbank still looks very much the working fort. A small circle of stone standing alone in the ocean, all concrete and metal, the building looks a little imposing – like a mini Alcatraz, trimmed out with boat hooks and loading cranes. As we approached by boat from Portsmouth's Gunwharf Quays, it was hard to imagine that we were approaching a luxury hotel.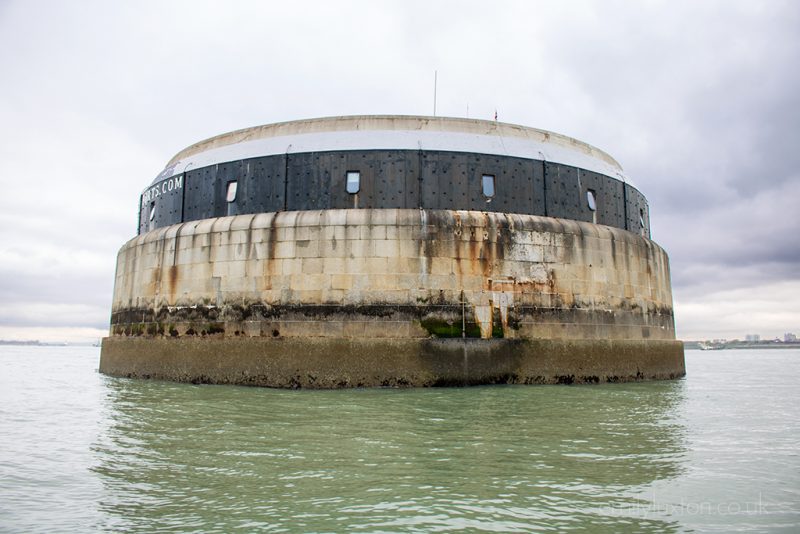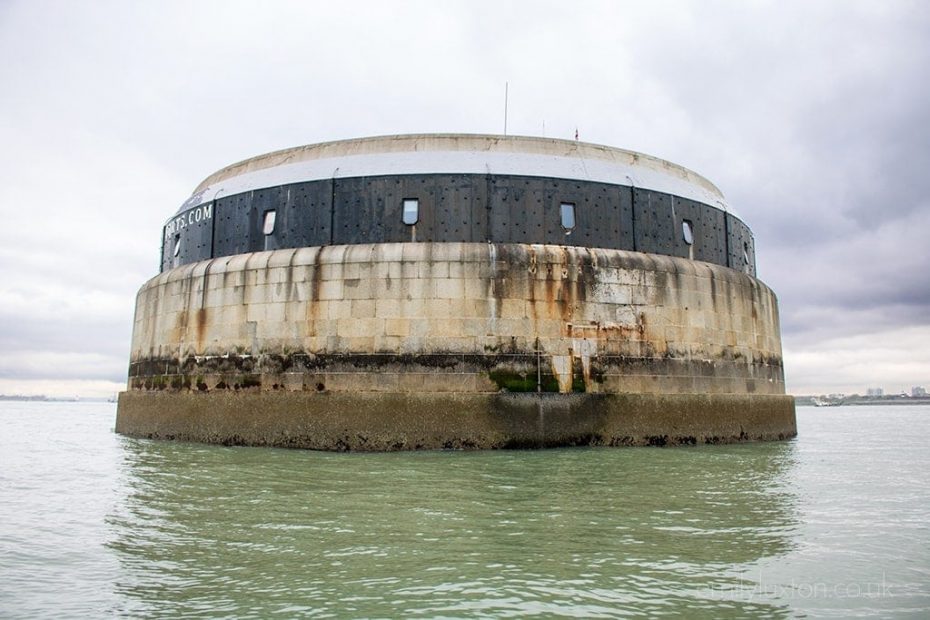 But there were no prison officers or scary drill sergeants to greet us, just a small welcoming committee of the fort's staff – along with glasses of champagne. The Laurent Perrier champagne bar on Spitbank Fort might seem a tad ironic on a fort originally designed to keep out the French, but who cares – it's so good! Inside the Victory Bar, it felt like we were exploring a living museum. Dotted amongst the luxurious furnishings were antiques galore, from a WWII gas mask to handwritten officer's letters. There are still iron runners in the stone floor where the cannons used to be, and menacing-looking iron hooks hanging from the low brick ceilings above the comfy sofas.
The whole fort is seriously exciting to explore, with quirky furnishings and antiques all over the place – especially in the circular central courtyard. While our bags were taken to our rooms, we embarked on a guided tour to discover all the nooks and crannies. And, of course, to learn the all-important ghost story, as well as the history of the fort. There's so much to discover, you could spend days just looking at everything.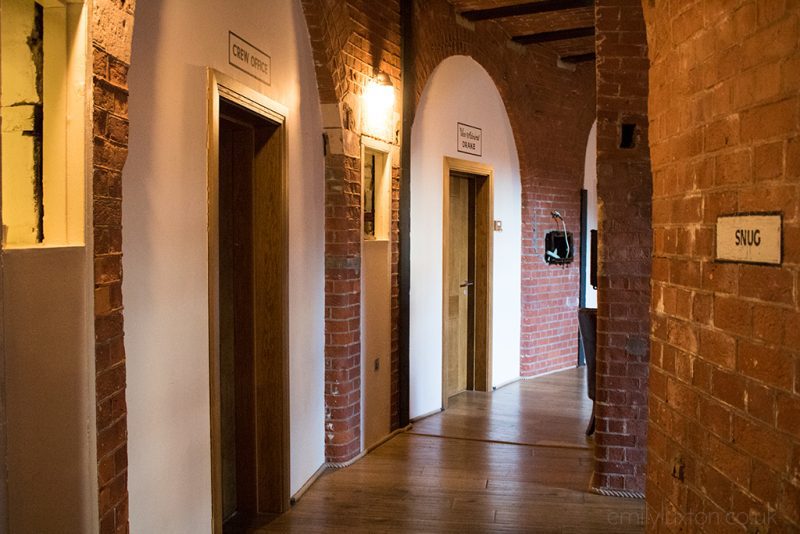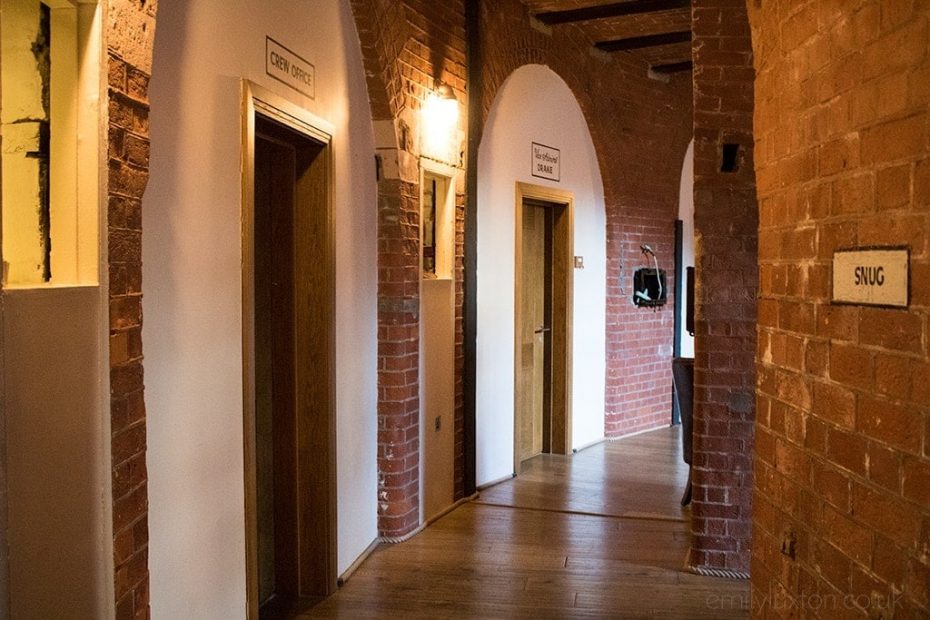 Steeped in History…
Nicknamed Palmerston's Follies after the prime minister who commissioned them, the four forts around the coast of Portsmouth were built in a bid to protect the south of England from the threat of a French invasion under Louis Napoleon III (nephew of Napoleon Bonaparte). But, by the time the forts were finished in 1878 that threat had passed, so there's never been a shot fired in anger from Spitbank.
Although never used for it's intended purpose, Spitbank Fort has enjoyed a pretty fascinating history over the years. The abandoned ruin has served as a defence base during both World Wars, an illicit tourist attraction, and even a venue for illegal raves in the nineties. Having been bought by the founder of AmaZing Venues in 2009 and lovingly restored and re-purposed, it's now a unique luxury hotel experience (along with it's neighbour, No Man's Fort). Spitbank may be equipped with gorgeous boutique rooms and a rooftop hot tub, but the fort is still very much a testament to it's early days.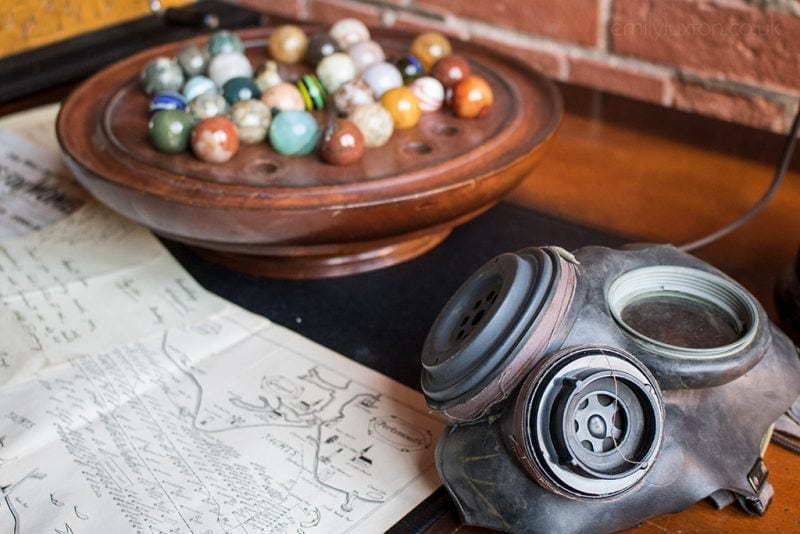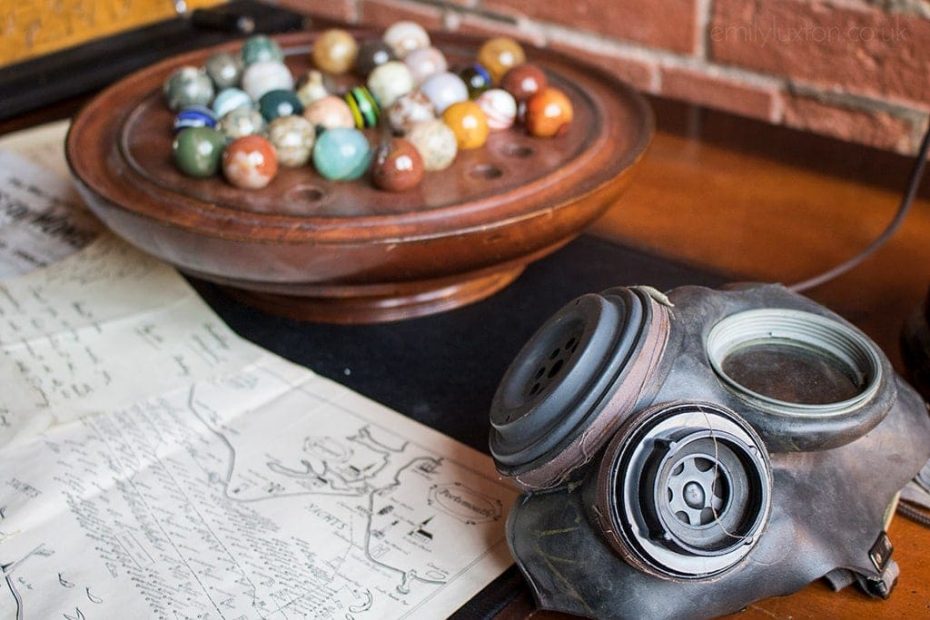 But it's not just history and curiosities at Spitbank. There was so much more to keep us busy. Things like afternoon tea, incredible food, old-school games, and plenty of champagne. And then the food! It's all as locally sourced as possible, and there's a good old-fashioned British vibe, with a contemporary twist. I loved our evening meal in the spectacular Officer's Mess, surrounded by flickering candles. And I loved the afternoon tea, complete with mini mocktails, which came hard-earned after an afternoon yoga session.
Yoga with a View
We were visiting Spitbank Fort on one of their new Yogagise packages, so after the tour and a couple of hours settling in to our gorgeous rooms it was up to the Crow's Nest for a session. This modern extension boasts floor-to-ceiling windows with incredible views of the ocean – the perfect room for a bit of yoga. Our teacher, Sarah Highfield, gave a fantastic session, and being such a small group meant we had a much more intimate experience, with plenty of one on one corrections and instructions.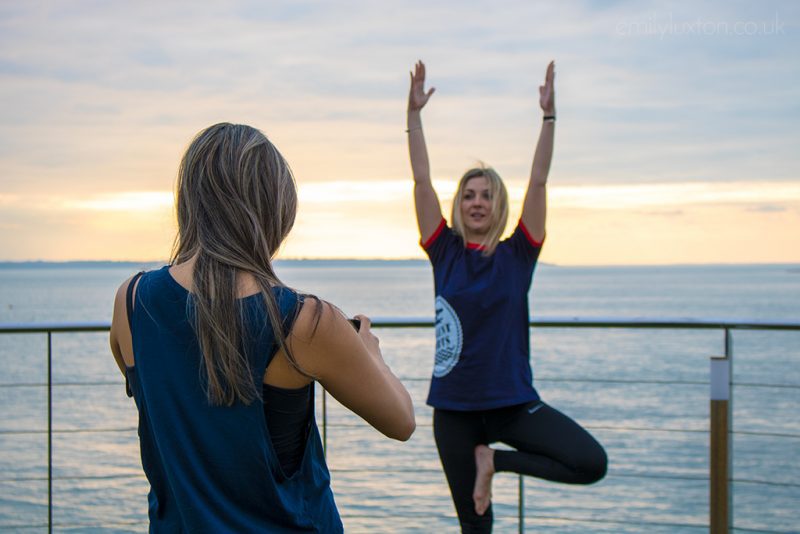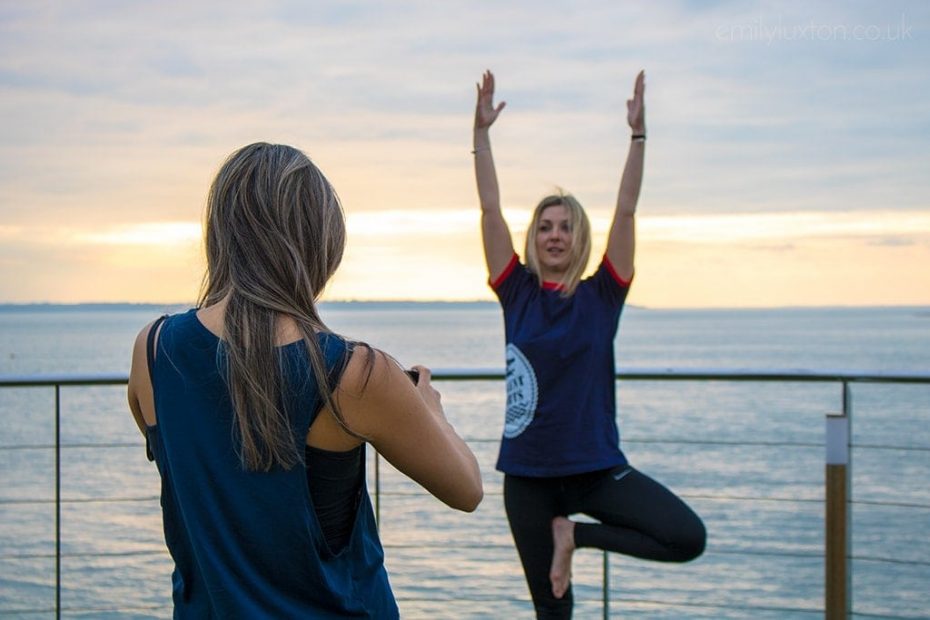 It's been a while since I've done yoga, so it was nice to have a refresher session – and I've never done it in such an unforgettable location! Next morning, the sun was out and everything looked even more beautiful for our yoga session on top of the fort. The perfect way to start the day.
No ordinary hotel…
Spitbank Fort is more than a hotel, it's a whole experience. From the tour on arrival, to the hook and ring challenge (a surprisingly tricky and pretty addictive game which used to keep bored naval officers occupied), to toasting marshmallows on the rooftop firepit under the stars, my one night on the fort was non-stop. There was even a champagne sabrage demonstration; opening champagne bottles with a sword in the Victory bar before dinner. Because, why on earth not?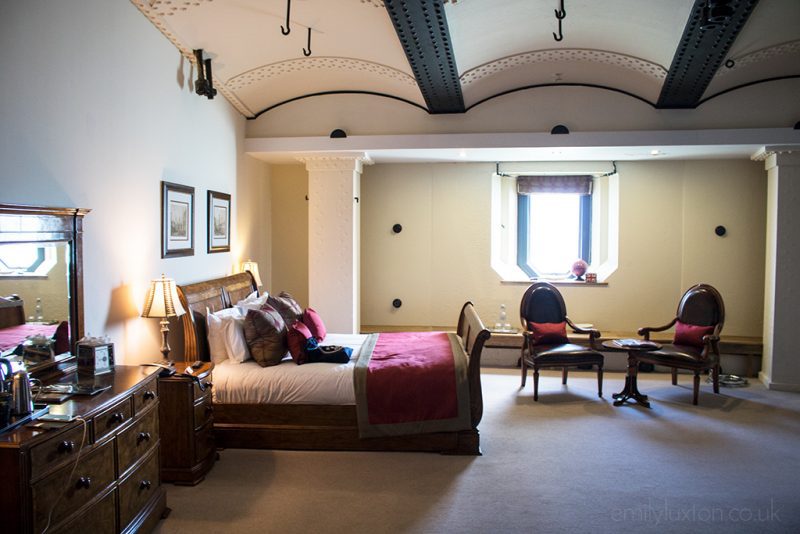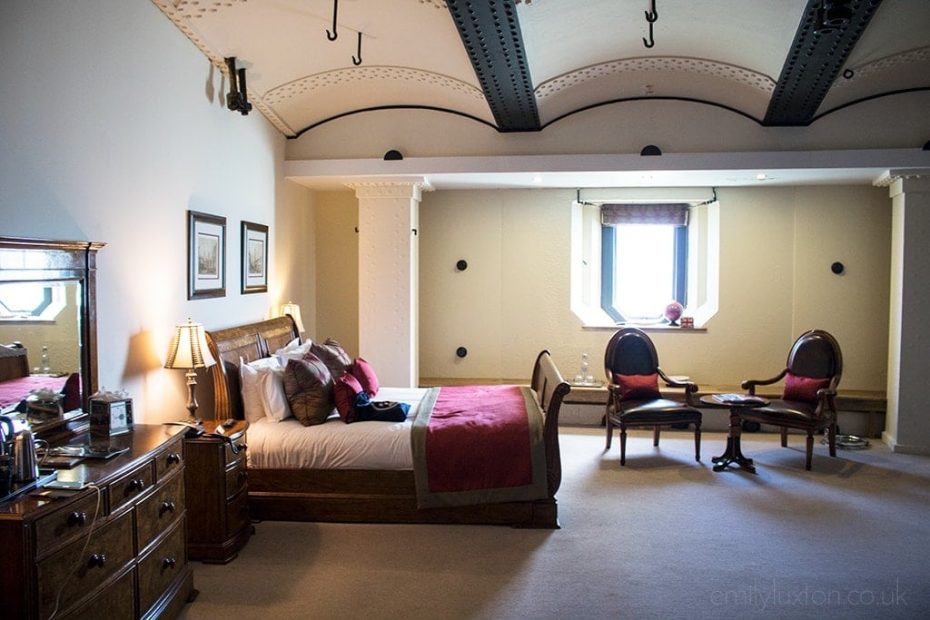 My room, one of the admiral suites, was enormous and totally beautiful. The bedrooms are where the main sea-facing cannons would have been once, but now they're opulently decorated with soft carpets and huge, comfy beds. And each one has it's own personality and unique touches – like the hole in the floor of my room! Now covered by a porthole, this used to be a waste-shoot for the officers manning the guns. You can open the porthole and look down the slanted tunnel to the sea below, and you can even fish through it. Spitbank provided a rod in my room, just in case the inclination to catch something suddenly struck me in the middle of the night. It didn't, but I slept better knowing that the option was there!
Totally unique, utterly fascinating, and lavishly indulgent – my trip to Spitbank Fort was an unforgettable experience.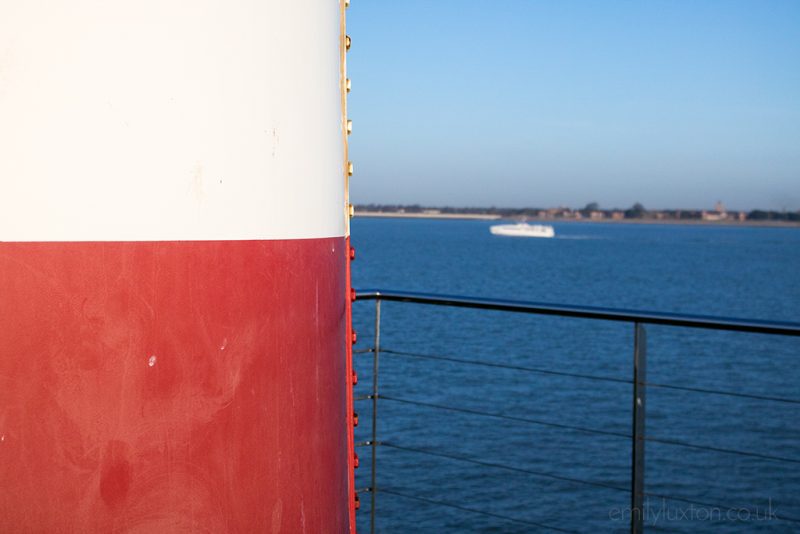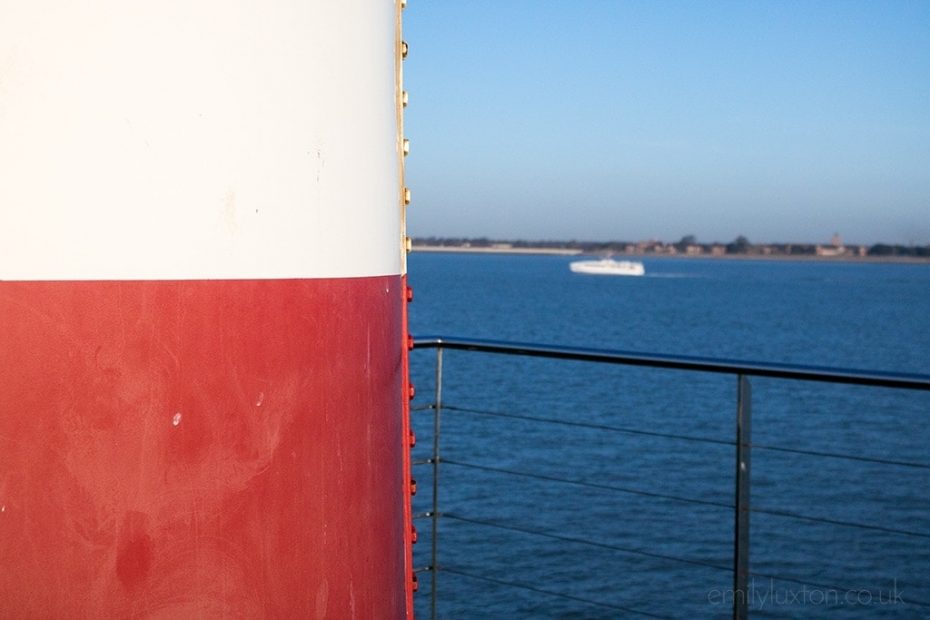 Yogagise at Spitbank Fort
Spitbank Fort, the UK's luxury private island in the middle of the Solent, has partnered with yoga teacher Sarah Highfield, to create a revitalising wellness escapade for guests. Over a series of dates in the summer, the energising yoga sessions that aim to calm the mind and strengthen the body will take place atop the fort which boasts panoramic views across the waters to the Isle of Wight on one side and mainland UK on the other.
The overnight experience includes the return boat trip, champagne on arrival, lunch, two yoga sessions with Sarah (afternoon and morning), healthy smoothies, a five course dinner in the Officer's Mess and a full Fort breakfast the following morning. The dates for Yogagise at Spitbank Fort are: Monday 26 June, Tuesday 11 July, Tuesday 25 July and Monday 7 August and costs from £975.00 for two people, per room. For more information and reservations, please visit www.solentforts.com
My stay at Spitbank Fort was provided on a complimentary basis. As always, all words and opinions are my own.