Some posts on this site contain affiliate links. If you book or buy something through these links, I earn a small commission (at no extra cost to you). Take a look at my privacy policy for more information.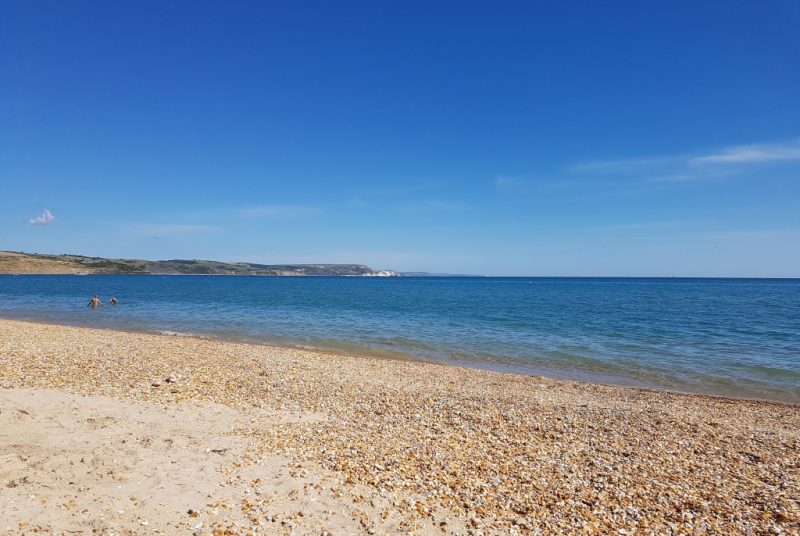 This is where I spent my afternoon today. I'm home for the summer, and that's inspired me to write about where I'm from for a change, instead of where I've been. Not many people have heard of the town I grew up in, but I love it. Weymouth is a small seaside town on the south coast of England. It's ever so slightly tacky and a little outdated, but it's blessed with extraordinary natural beauty. And I think it's seriously underrated. The Great British Staycation is on the rise, so I thought I'd share a few of the things I love about Weymouth.
Now, obviously I'm a tad biased having grown up here, but Weymouth is a lovely little town. Here are just five of the reasons I love my hometown…
Faded Seaside Charm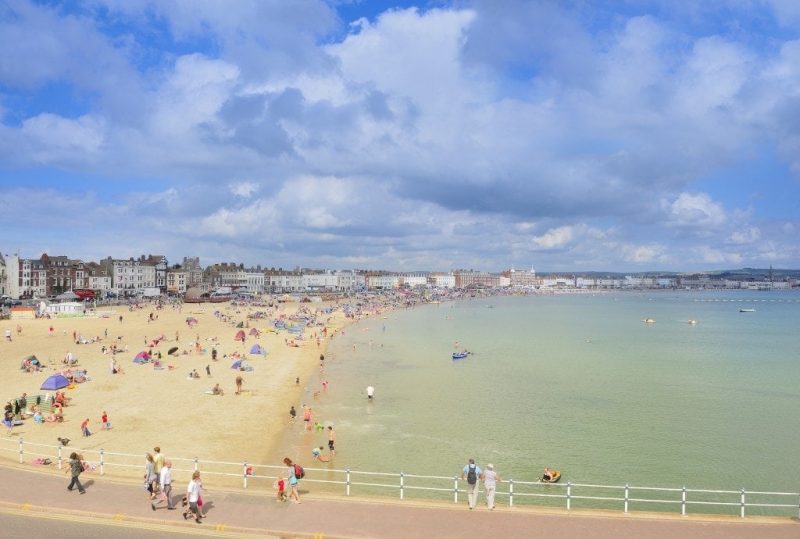 Try as it might to modernise, Weymouth still seems very much stuck in the past. There are Swing-boats and donkey rides on the beach in summer. There's even a Punch and Judy stand – one of the last in the country. Martin Parr used Weymouth Beach frequently for his photographic studies of British culture, and it's easy to see why. This is the traditional British seaside at it's best!
It's the Georgian seafront that really sets the scene. These historic buildings may be looking a bit tired, but it's all part of the charm. Then there's the bright yellow 1930's Pier Bandstand, the red-white-and-blue Jubilee Clock; and pastel-coloured beach huts lining the golden sands of the beach. There are arcades and rides and retro ice cream parlours. It's all a bit kitsch – but that's cute.
History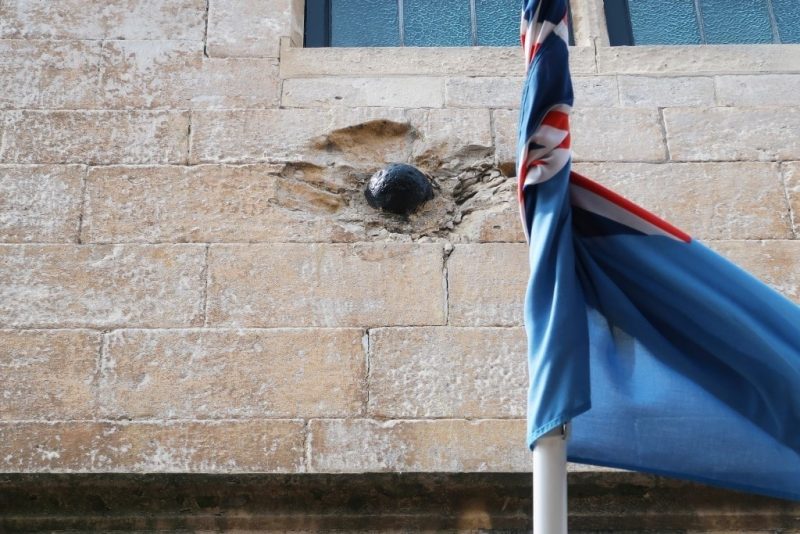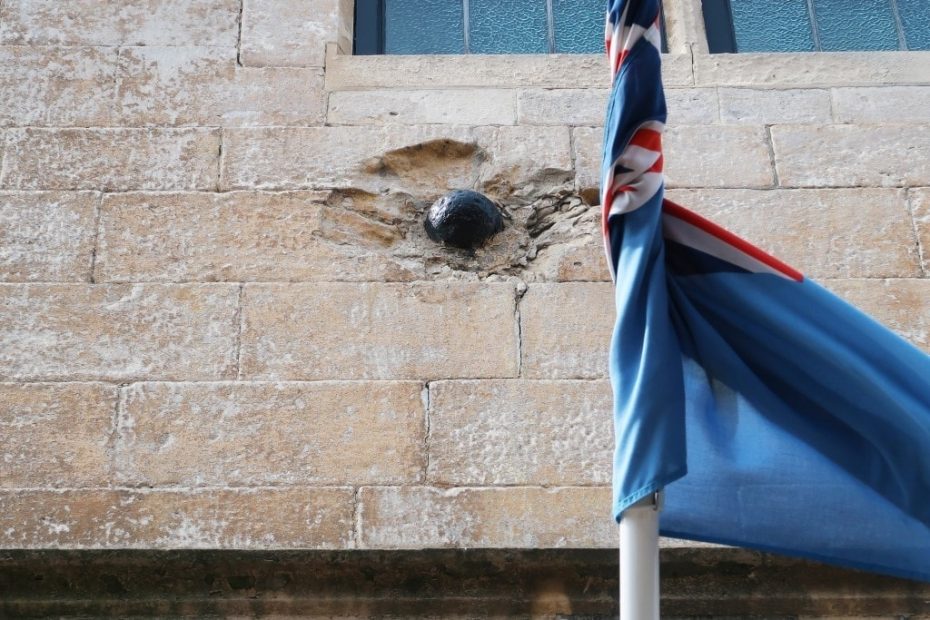 Speaking of history, there's a lot to discover in Weymouth, some of it unexpected. Did you know, for example, that The Black Death first arrived in England through the port of Melcombe Regis (now part of Weymouth) in June 1348? Sorry about that one!
King George III famously holidayed here, taking to the waters after sea bathing was prescribed by physicians of the time, and effectively kick-starting Weymouth's career as a holiday town. Sir Christopher Wren was a local MP, and when he built St Paul's Cathedral he used local Portland limestone. The Nothe Fort between Portland and Weymouth harbours was a WWII naval base and played a key role in the D Day Invasion. And more recently, Weymouth and Portland hosted the sailing events for the 2012 Olympics. There's a lot of history in this little town!
Festivals and Events
With so many amazing spaces, like the beach and the harbour, Weymouth has plenty of places to put on some awesome events. Summers are packed full of festivals, and the Weymouth New Year's Eve celebrations have been voted among the best in Europe.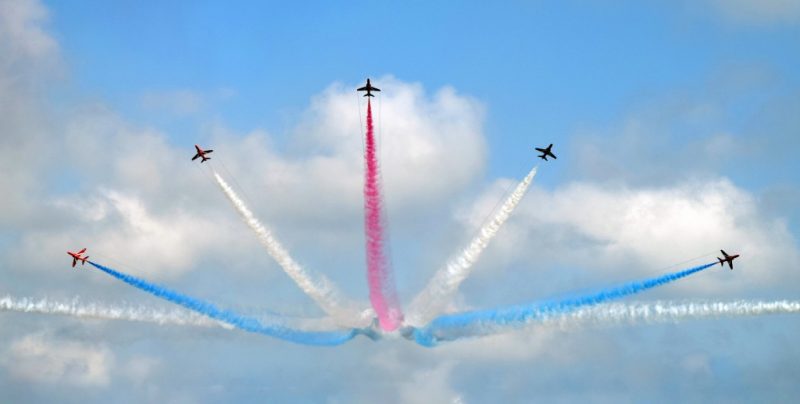 Our most iconic festival is the annual Weymouth Carnival. Although the parade of floats, marching bands, and majorettes is sadly nowhere near as good as it used to be, the rest of the carnival is worth swinging by for. There's always an incredible show from the Red Arrows (my favourite British institution), and an amazing fireworks display over the bay to close things off. Carnivals in Britain are a great tradition, and our's is a classic.
Aside from Carnival, there's plenty more to discover, including an international kite festival, Harley Davidson Parade, music festivals like Tea on the Quay, and amazing foodie events like the Dorset Seafood Festival and Feast Weymouth. Sports-wise, there's a Beach Volleyball Championship, yacht regatta, and the UK branch of the Sailing World Cup.
Fossil Hunting and Cliff Walks Along the Jurassic Coast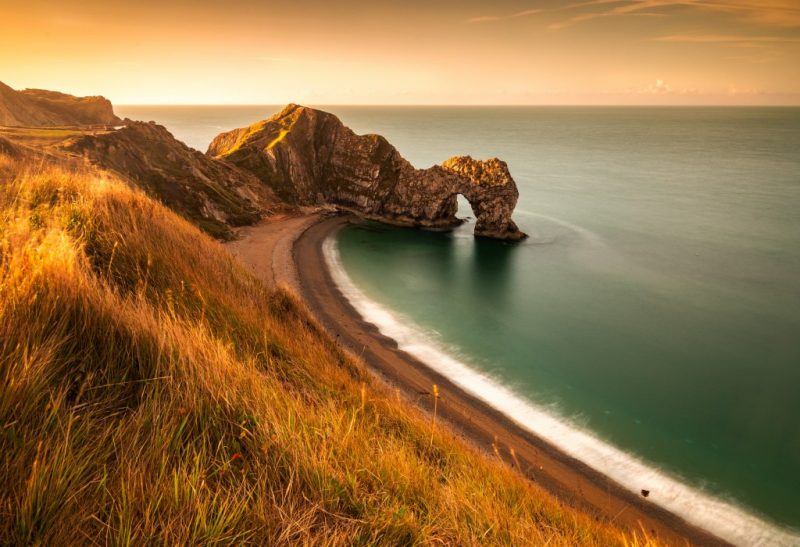 Weymouth is right smack in the middle of the Jurassic Coast, a 96 mile stretch of coastline and a UNESCO World Heritage Site. It's home to 185 million years of history, is a hot bed for fossil hunting, and is known for its remarkable geology. There are some incredible coastal walks around the area, and amazing geological wonders like Durdle Door within day trip distance. Closer to home, I love the walk from Red Cliff to the Smuggler's Inn at Osmington Mills. It takes in some of the best cliff scenery in Weymouth, and ends at a great pub which was once a genuine smugglers haunt. Fossil hunters should head to Chesil Beach or Bowleze Cove, both prime spots for prehistoric finds.
Food and Drink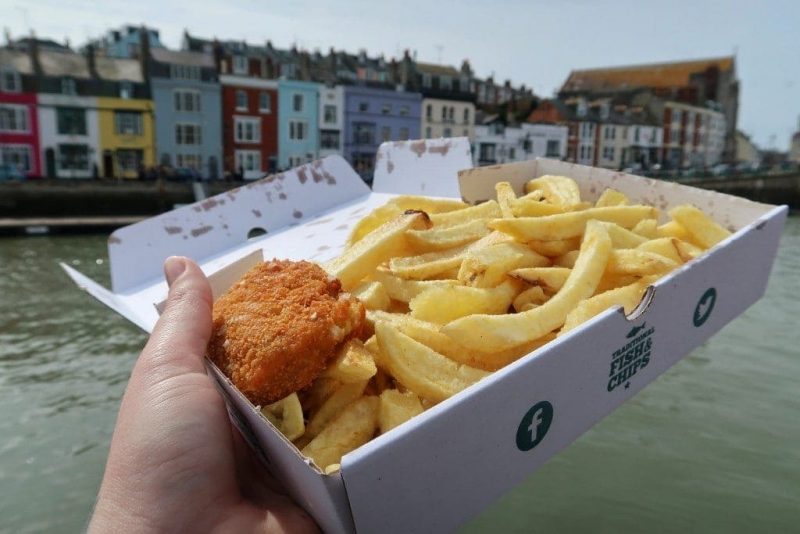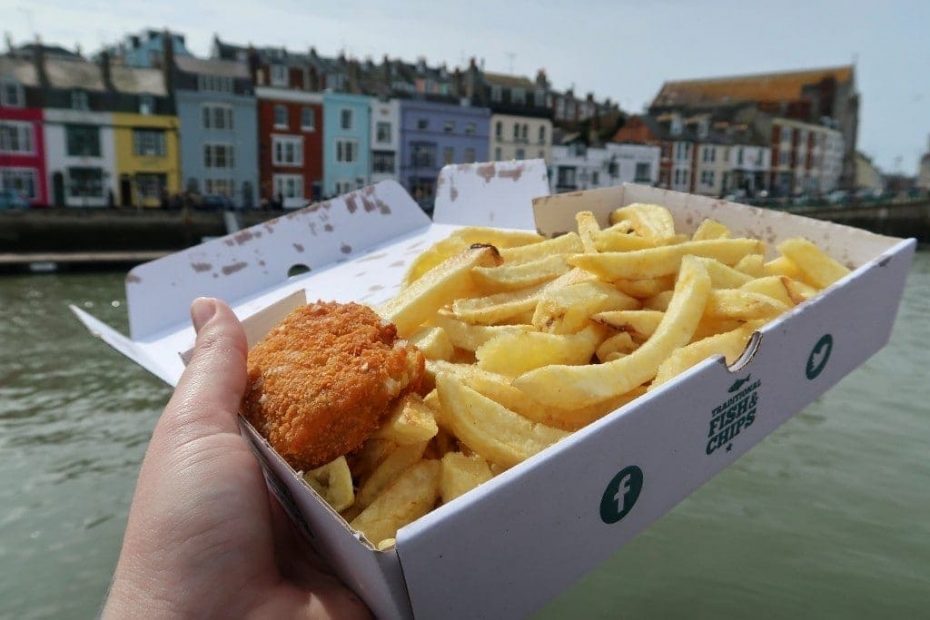 Last, but not at all least, it's the food. I'm planning a whole separate post about the food in Weymouth, so stay tuned for that. Being on the coast, with a strong fishing tradition, means Weymouth has some incredible seafood on offer. Mussels, crab, scallops, cod, sole, and much more. Restaurants are also taking advantage of the excellent local produce from around Dorset. Plus, there's all the usual excellent seaside fodder, like fudge, sticks of rock, candyfloss, and ice cream. So you can indulge to your heart's content!
What do you love about Weymouth? If you're from the town or you've visited before I'd love to hear from you. Scroll down to leave a comment!
Please Pin This Post: