Some posts on this site contain affiliate links. If you book or buy something through these links, I earn a small commission (at no extra cost to you). Take a look at my privacy policy for more information.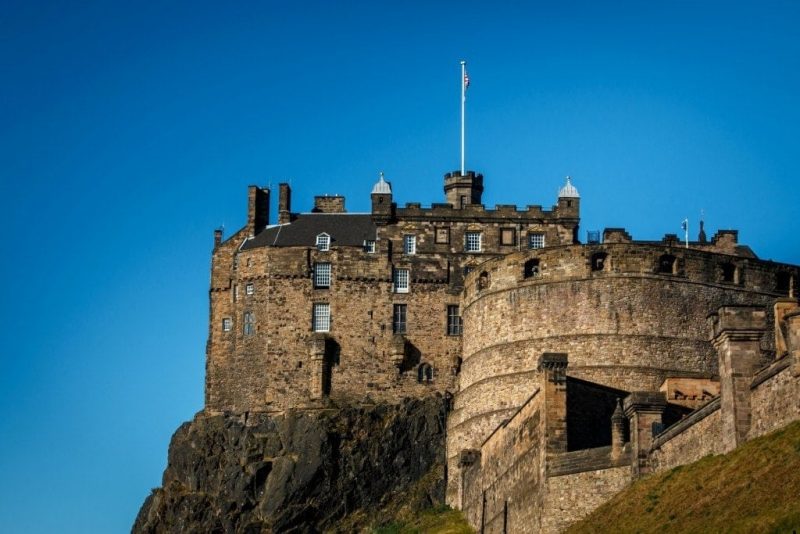 "Forget everything out there… nothing out there exists."
So begins Calum Lykan's walking tour of Edinburgh's old town, a tour unlike any I've taken before, aptly named It's a Strange Auld Toon. Far from a dry tour guide reciting facts or cracking the same old jokes day after day, Calum is in fact a professional storyteller, one who works closely with the Storytelling Centre and the Scottish Storytelling Festival, among other events, to bring Scottish stories and legends to new audiences. And these stories are far removed from the dazzlingly beautiful, honey-coloured city surrounding us. These are stories of the dark and depressing, the gruesome, and the downright bizarre, of hangmen and murderers, graverobbers and thieves, of torture, debauchery, and reanimated corpses.
"Where we are, ladies and gents, is the cesspit of humanity. Its effectively the poor, the homeless, the criminal classes… This is the worst environment you can encounter, an Old Town filled with blood, guts, pee, poo and snotters, torture and execution, vice and debauchery."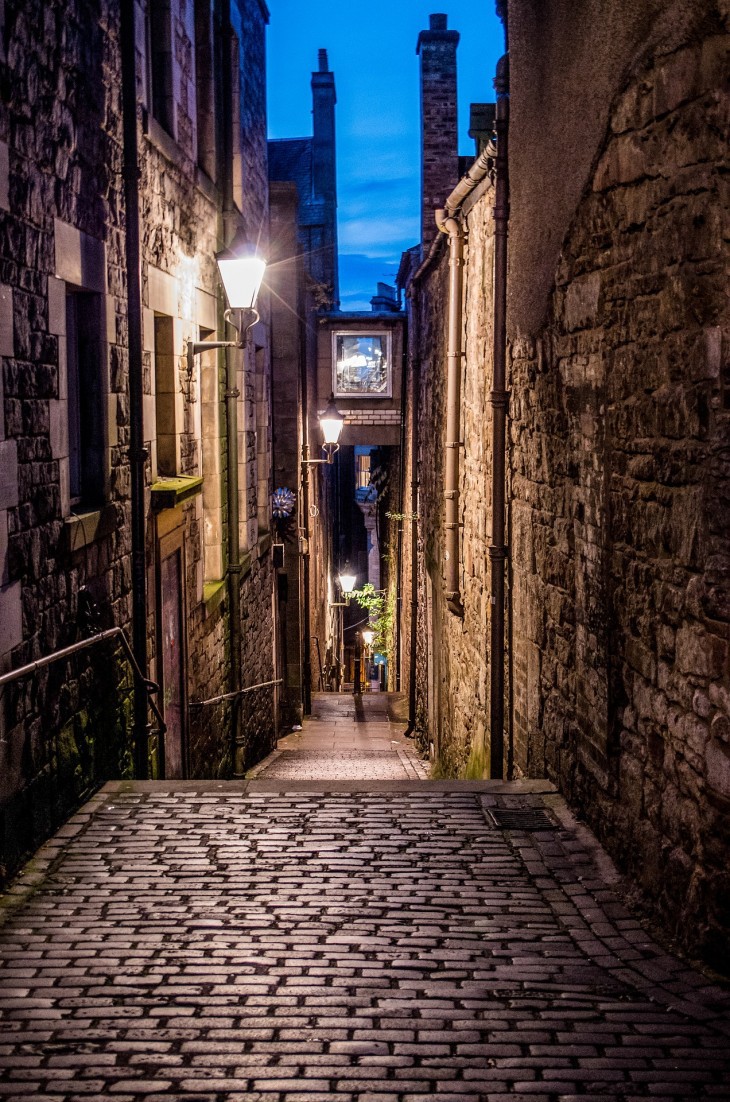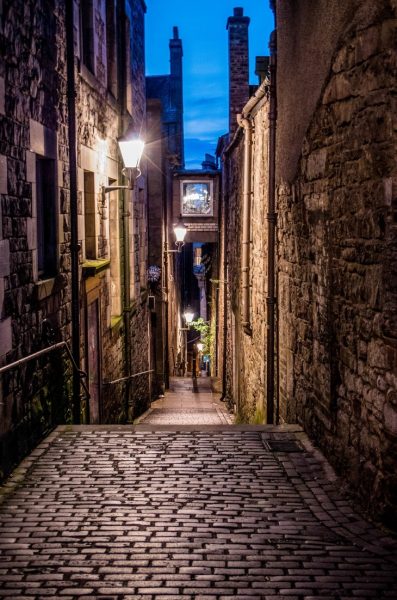 A bear of a man, sporting a kilt despite the icy winds and frequent rain-showers that haunt our July afternoon tour, Calum leads us beneath the pretty surface of Edinburgh and deep into it's history. Crafting stories from the very bricks and mortar of the buildings we pass, reshaping streets and conjuring long-vanished walls through his words, Calum takes us into the old historic city of Edinburgh, once considered the worst city in Europe. At just half a mile long by a quarter of a mile wide and home to 60,000 people, Old Edinburgh was one of the smallest, most congested, most crowded cities the world has ever seen. And, says Calum, "in Edinburgh, we wear that with pride, to know that we were truly the vilest, nastiest, filthiest most overcrowded city that existed."
As he talks, the wide and beautiful Royal Mile becomes a narrow thoroughfare in a tiny, congested city which is walled in on three sides, backing onto the Nor' Loch which once filled the valley where you'll now find Prince's Street Gardens. The city ripples with dark, shoulder-width closes, where the criminal classes rule and where the alleys can become rivers of sewage, all overlooked by towering tenement buildings up to fifteen stories high which, on occasion, randomly collapse – crushing hundreds of inhabitants to death. It's a bleak setting, but one which holds plenty of excellent, gory stories.
He did give us a choice. Right at the start, Calum offered us "lovely, shirey, new town stories" in place of the blood, guts, pee, poo, snotters, torture, execution, vice and debauchery. But, there's surely only one possible answer to that question, and once we'd nodded enthusiastically for the Old Town stories Calum sighed theatrically. "One day I'll get to do a nice tour. Follow me."
We don't explore much of the city, walking a grand total of about half a mile, because this tour is much more about what you can't see, than what you can. On the Royal Mile, we stop outside Deacon Brody Tavern to hear about the pub's namesake, a man who partly inspired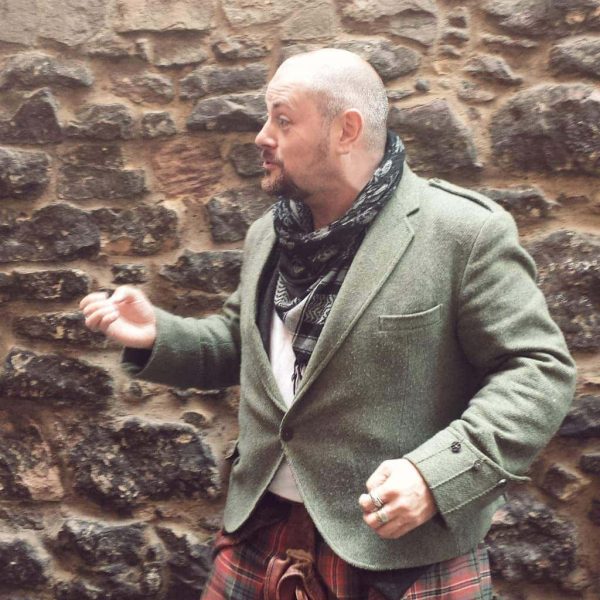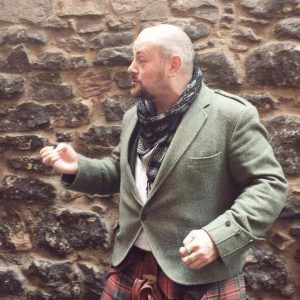 Robert Luis Stevenson's Jekyll and Hyde. By day, a wealthy guildmaster and family-man, occasional preacher at St Giles Cathedral, and generally a fine, upstanding member of the community… by night, a thief and gambler juggling three families all living on the same block. This man's legend – ending in a bungled customs robbery, a death sentence, and a long-lasting conspiracy theory that Brody faked his death by hanging and escaped – is a beloved one in Edinburgh, where there's not only a pub named after him, but also a café and a close, and even a statue in his honour.
"In old Edinburgh if you're bad, but do it really, really good, we love you. We can't help it. We adore the blaggers, the bounders, the scallywags and rogues – we love them all and this man, he's the crème de la crème of them all."
Calum's blazing passion for Edinburgh, his home of twenty years, is nothing short of infectious. Spend a few minutes in his company, listen to just one of his stories, and you'll be as fascinated by this city's gruesome past as you ever could be by it's beautiful, creative present. And stories Calum has by the bucketload, with access, as a Storyteller, to the National Archives, the Storyteller's library, and museum archives around the city – meaning that he has plenty of stories that no one else knows.
We soak more and more of these up as we amble from the Royal Mile to the Grassmarket, a place where torture and execution once formed public entertainment, where "the baying mobs would be taking great pleasure at the ripping, and rendering, and flaying, and wrenching of human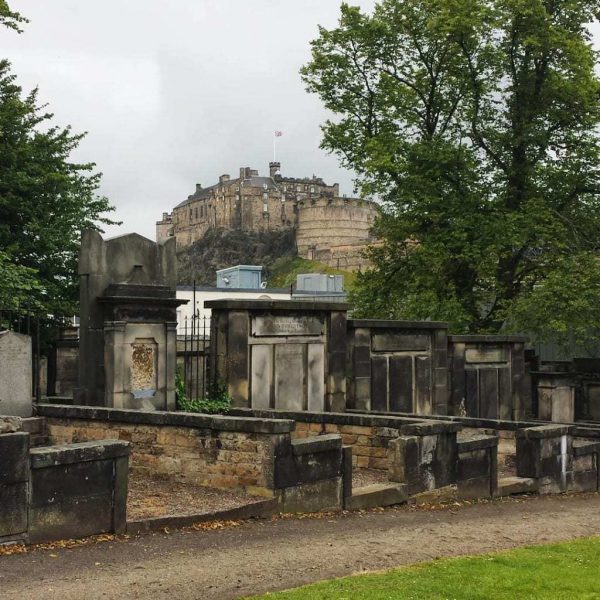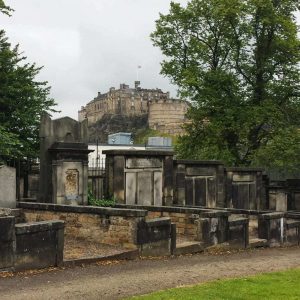 flesh". Story after story unfolded from the cobbles of every street and the bricks of every building; tales of graverobbers, hangmen, murderers, and of Edinburgh legends Burk and Hare, ending the tour in the very spot where a crowd of 25,000 people once watched William Burk skinned alive. Every tale was worse than the last, and everything told so wonderfully, so theatrically, and so intensely by Calum that I was utterly entranced. Fed by local legends and folklore, but also by historical accounts and documents, Calum's stories of Old Edinburgh were the best, goriest, and most difficult to believe that I've ever had the good fortune to hear recounted by such an amazing storyteller.
"But then this is Edinburgh, and we have a wealth of stories that sound so ridiculous, so crazy, so unbelievable, so gruesome or just absurd – but legal, medical and religious documents have all certified their truth. And that makes Edinburgh a really unique, and strange city."
It may be one of the bleakest histories I've ever had the chance to hear about, but Edinburgh in general, and Calum in particular, seem surprisingly proud of their murky past. "We've survived all of it" he says proudly, "and I believe that baptism of fire was necessary to give you this gorgeous renaissance city." And, if nothing else, it all makes for one incredible story.
Don't miss the Scottish Storytelling Festival, from 23rd October to 1st November this year. And when you're in Edinburgh, don't miss Calum's Tour It's a Strange Auld Toon – a free tour supported by tips – you won't regret it.
Pin this post!