Some posts on this site contain affiliate links. If you book or buy something through these links, I earn a small commission (at no extra cost to you). Take a look at my privacy policy for more information.
Wondering where to eat in Dundee, Scotland? This guide has you covered! I've rounded up all the best bars and restaurants in the city to help you immerse yourself in Dundee's awesome food scene. 
At the start of the year, I began my mission to explore more of my home country, the UK. This started with a trip to Dundee with the #Blogmanay team, during which time I discovered just how cool and creative this one-time industrial city is these days.
Alongside an emerging creative industry, there's also an exciting food scene evolving in the city which makes it a dream to explore. I was lucky enough to be shown around the city by two lovely – and passionate – locals, Gillian from Creative Dundee and Jennie from Dundee One, City Many Discoveries, and they were bursting with tips for where to eat in Dundee. Here are a few of places you need to check out…
The Tayberry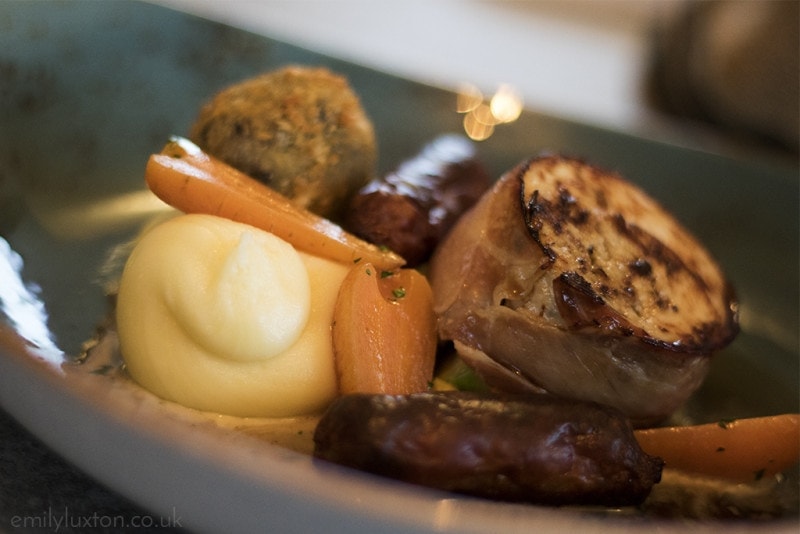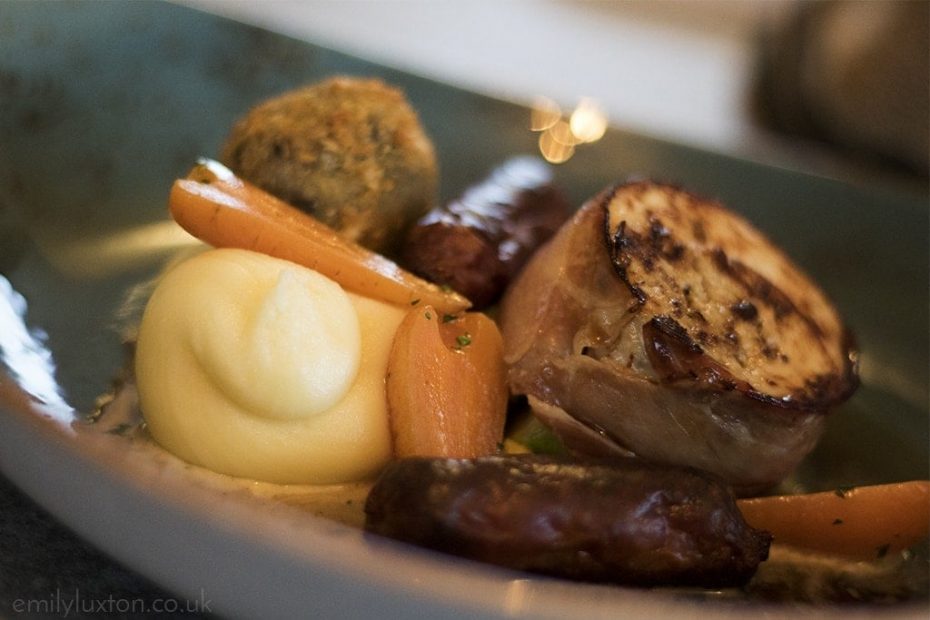 The newly opened Tayberry Restaurant in Broughty Ferry looks more like a fancy showroom apartment than a restaurant. With gorgeous coastal views over the blustery Mouth O' The Tay, the sleek contemporary interior, decked out in muted silver and vibrant berry colours, is at once luxurious and cosy, creating a really lovely atmosphere.
Award-winning chef-proprietor Adam Newth has put together a simple but divine menu that celebrates the very best seasonal, local ingredients; the Sunday lunch there was probably one of the best I've ever had! If you like cocktails, try the Treacle – rum, maple syrup, and apple juice – or celebrate the favourite local spirit with an Old Fashioned.
The D'Arcy Thompson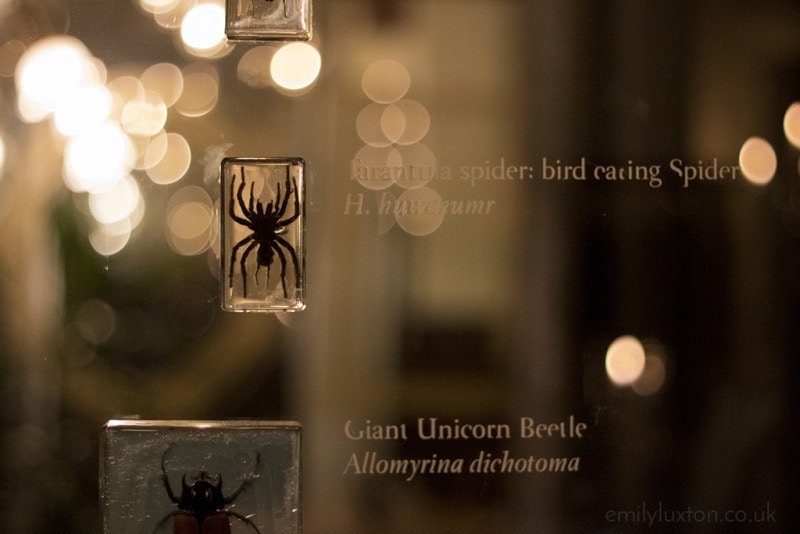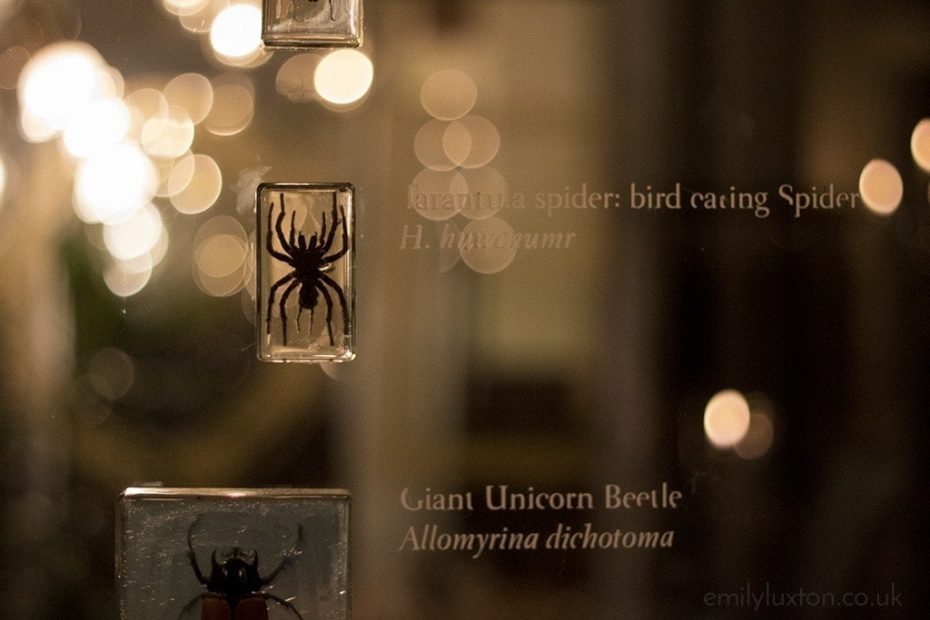 Named for Dundee's famous biologist and the mad-cap collector who filled the city's zoology museum, the D'Arcy Thompson has perhaps one of the quirkiest décors I've ever seen in a restaurant. Wooden collector's drawers, plant and animal specimens preserved in glass, skull coat-hooks… it's all a bit weird but it's wonderfully cool!
Food-wise, this is probably one of the city's best restaurants, with a delectable British menu. I loved the haggis bonbons, tiny little bread-crumbed balls of Scotland's most famous dish, which are a great way for squeamish southerners to get their heads around the whole haggis concept!
Jam Jar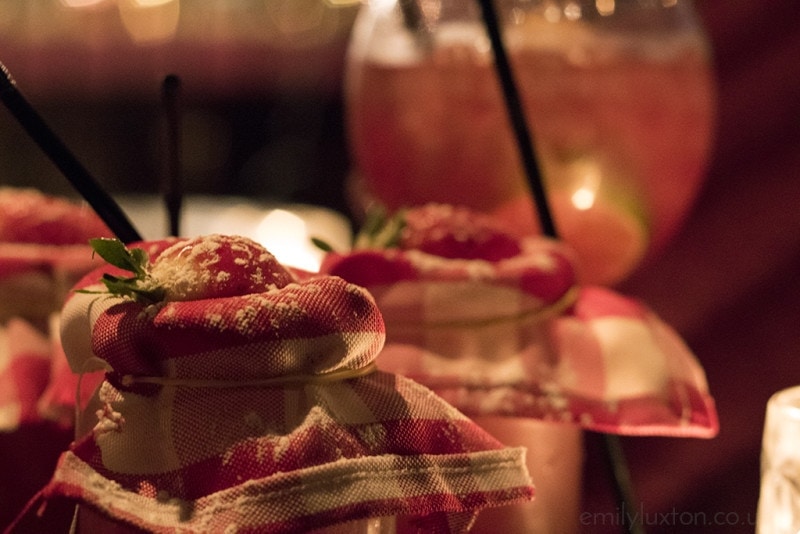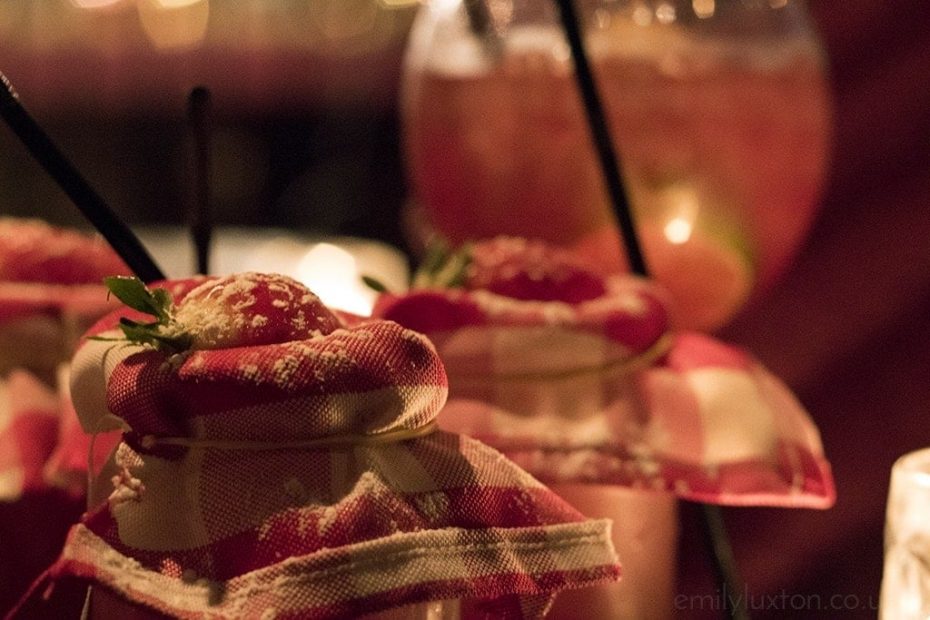 By all accounts Dundee's first cocktail bar, the Jam Jar is a really cute and very cool bar with a small, but seriously strong, cocktail menu. Don't miss their signature drink of the same name, which comes served in a jam jar with a red and white muslin cloth and is exceptionally Instagram-worthy. Crammed full of homemade jam, raspberry syrup, vodka and fresh strawberries, it's also exceptionally drinkable if you like your drinks as sweet as I do!
If you can't spot anything you fancy on the menu, you can ask Ilya on the bar to fix you something special – which seems to be a passion of his – just tell him what sort of flavours you like and he'll do the rest!
Fisherman's Tavern
This was on my itinerary for Dundee but sadly we couldn't go thanks to a change of plans. According to Gillian and Jennie, though, the Fisherman's Tavern in Broughty Ferry is "possibly the best, most authentic pub in Dundee". It's also the only Scottish pub to feature in every edition of the CAMRA Good Beer Guide since it launched in 1974. The perfect spot to sample the local ales, or grab a traditional fish and chips.
Are you from Dundee – or have you been there? Share your top tips for where to eat in Dundee in the comments!
Psst – if you're heading to Scotland and love gin, check out my post on the best gin distilleries around Edinburgh.
Pin this Post: