Some posts on this site contain affiliate links. If you book or buy something through these links, I earn a small commission (at no extra cost to you). Take a look at my privacy policy for more information.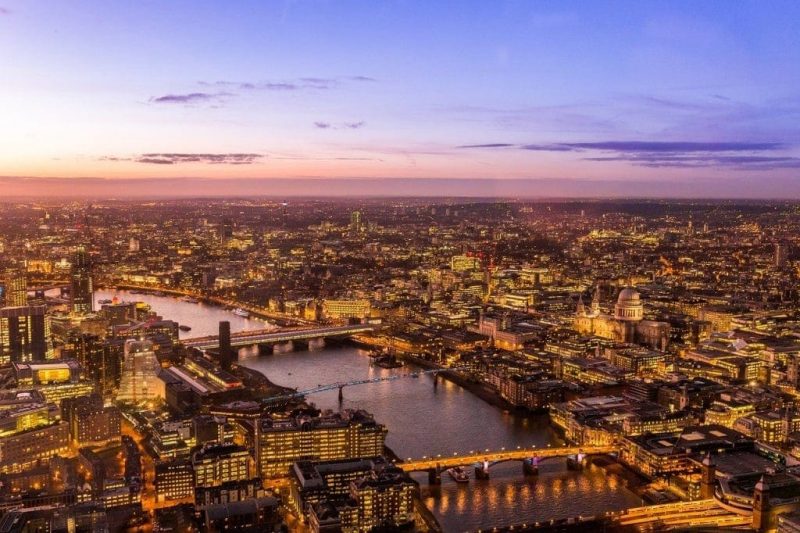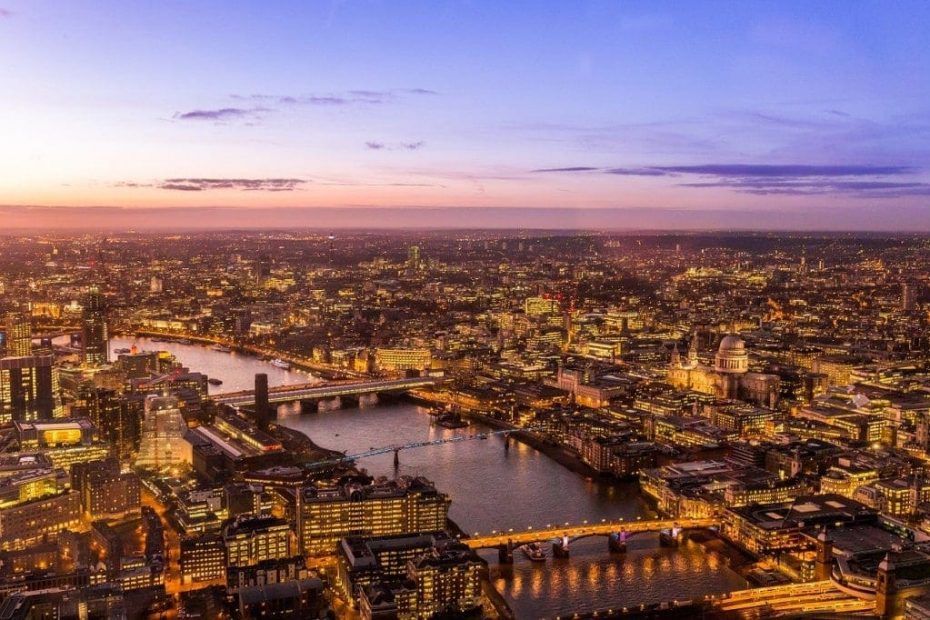 It's the fourth most visited city in the world, and one of the most famous. Everyone knows London, and it's major sites have become iconic – especially since this is one of the most filmed-in locations in the world. But the major sites and attractions in London have become so iconic that they can seem just a little bit overdone, so many tourists are looking instead for some unusual things to do in London.
Thankfully, London is the king of kooky, the queen of quirky, the butler of bizarre… you get the picture! If it's weird, alternative or just plain crazy, you'll find it in London. From pop up restaurants and cereal cafés to naked poetry readings and ukulele bashes. Not to mention the serious street art addiction.
If it's off the beaten path you want, London has you covered. So throw out the "top ten" lists, veer away from the well-known sights of Westminster, and check out some of my favourite alternative things to do in London…
Weird and Wonderful Museums
London is home to many of the world's best museums. And while you shouldn't miss the Big Four (the Natural History, V&A, British, and Science museums), there are dozens more to explore. Many of them are ones no one has ever heard of. I mean; there's a sewing machine museum. Who knew?!
My personal favourites include the Museum of Childhood over in Bethnal Green – even if it is a little depressing to see Sega Megadrives and My Little Ponies behind glass displays reminding you you're getting old! Medical antiquities and curious curiosities abound at the Wellcome Collection, which houses everything from a forehead wrinkle reader to a full printout of the human genome. More medical mysteries can be uncovered amongst the specimens and skeletons in the Hunterian Museum. Be warned, though, these pickled oddities are not for the faint of heart.
The Telegraph have published a fab round-up of 50 unusual London museums, so check that out for more inspiration. With so many quirky museums in London to choose from, there really is something for everyone – so get searching!
Duck Tours
Forget the standard London bus tours and choose one with a bit of a twist. London Duck Tours offer alternative adventures in the capital with their bright yellow amphibious buses. These bizarre-looking boat-buses will take you on a tour of London's streets before splashing down into the Thames for a river tour. Certainly one of the more weird things to do in London – but also a lot of fun!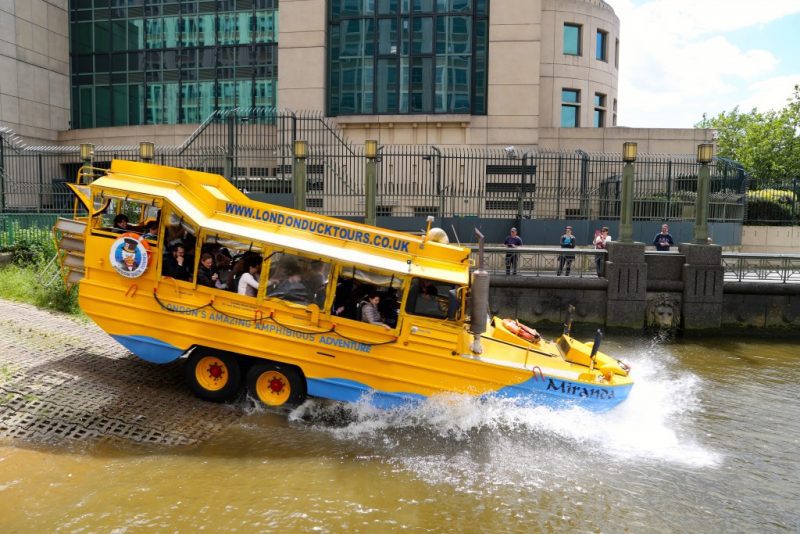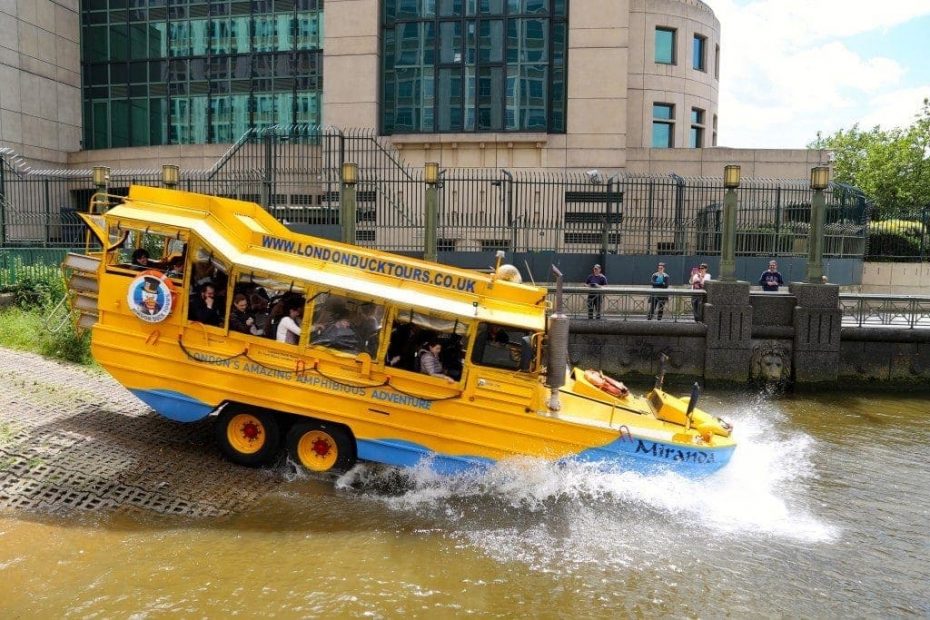 This is one of the most unique tours in London, so even the classic sightseeing tour of the city's most famous landmarks feels pretty out there. Then there are the themed tours, which are even more wonderfully quirky. There's a Pirates Treasure Hunt, involving challenge-solving, teamwork, and of course pirates!
Find out all about the London Blitz and the capital's most iconic WWII sites on the D Day Duck Tour, or learn about espionage and intrigue both real and fictional on the James Bond Tour. Personally, I like the sound of the Code Breaker Challenge, which lets you find your inner Sherlock to solve a secret code as you cruise around the city. Whichever you opt for, this is a fab alternative London tour which looks way more fun than a boring old road bus.
Psst! I have a Duck Tours voucher to giveaway… keep reading to find out more!
Secret London Speakeasies
Prohibition might not have been as glamorous as we like to make out, but these days the thrill of drinking at a secret location has been transformed into a worldwide trend. London is no exception, so if you have a penchant for passwords and pseudonyms, try to hunt out some of the capital's speakeasies. If you fancy yourself a bit of a femme fatale or a super sleuth, head to Evans & Peel Detective Agency and immerse yourself in film-noir glamour. There's an intercom to gain access and a mock interview about your "appointment", so you can take the act as far as you want.
Cellardoor was once a pub toilet and is now the world's smallest cabaret club. And behind the bookshelf in the Benugo Bar at The British Film Institute you'll find the gentleman's club-style bar The Drawing Room. Whilst the secrets out on a lot of these places, some are still pretty hard to find. So follow the rumours, knock on closed doors, and see what you can discover!
Get more top tips for London in this fab post from Hostelgeeks: 18 Fun Things to Do in London
London's Quirky Cafés
London has more quirky cafés than you can shake a cereal bowl at. Cereal Killer, the now-famous cereal-only café, is but the tip of the iceberg. There's now a Porridge Cafe in Hackney for the more health-conscious breakfast lover, and there are hundreds more to discover…
At Draughts, a converted railway arch in Haggerston, customers can choose from a selection of over 500 board games to play over a nice cuppa. There's a cat café in Shoreditch for coffee with a nice dose of cat love (Lady Dinah's Cat Emporium), while the dog-friendly Scooby's Boutique serves up puppacinos to hounds and coffee to their humans. Ice your own biscuits at Biscuiteers Boutique & Icing Café, get your doodles printed on the 3D printer at MakersCAFE, or make your own mug at the Pottery Café. If you can think of it, there's probably a London café doing it – so get out and explore some of London's quirky cafés for a coffee with a difference.
Giveaway Time!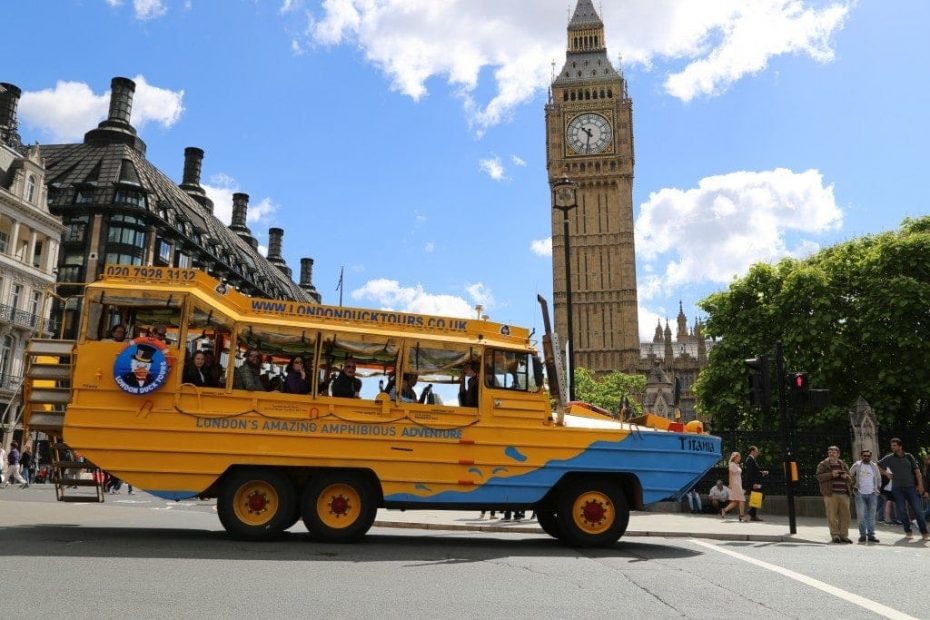 Duck Tours have very kindly provided me with a tour voucher to giveaway to one lucky reader. Enter below for your chance to win one Classic Sightseeing Tour Family Voucher (the classic London tour for 2 adults and 2 children, or 1 adult and 3 children).
This giveaway has now closed!
Got a great tip for some alternative and unusual things to do in London? Do tell! Scroll down to leave a comment.
This post was brought to you in collaboration with Duck Tours. As always, absolutely all words and opinions are my own. See my disclaimer for more information.