Some posts on this site contain affiliate links. If you book or buy something through these links, I earn a small commission (at no extra cost to you). Take a look at my privacy policy for more information.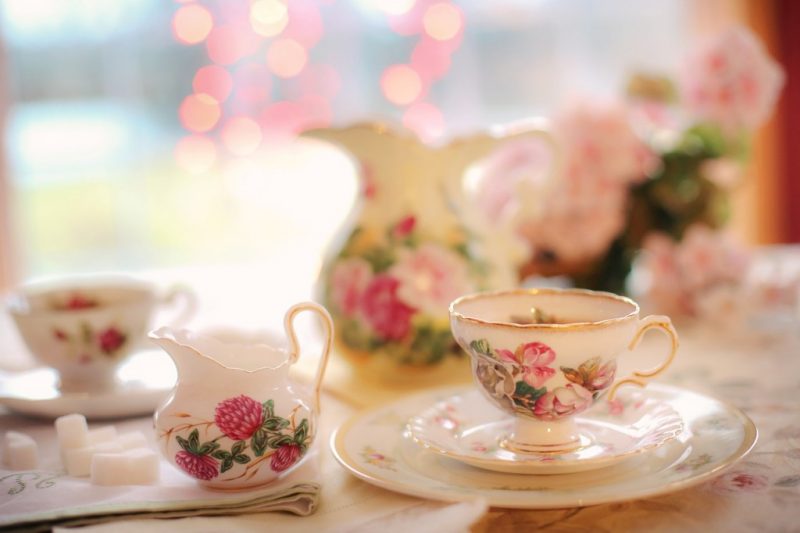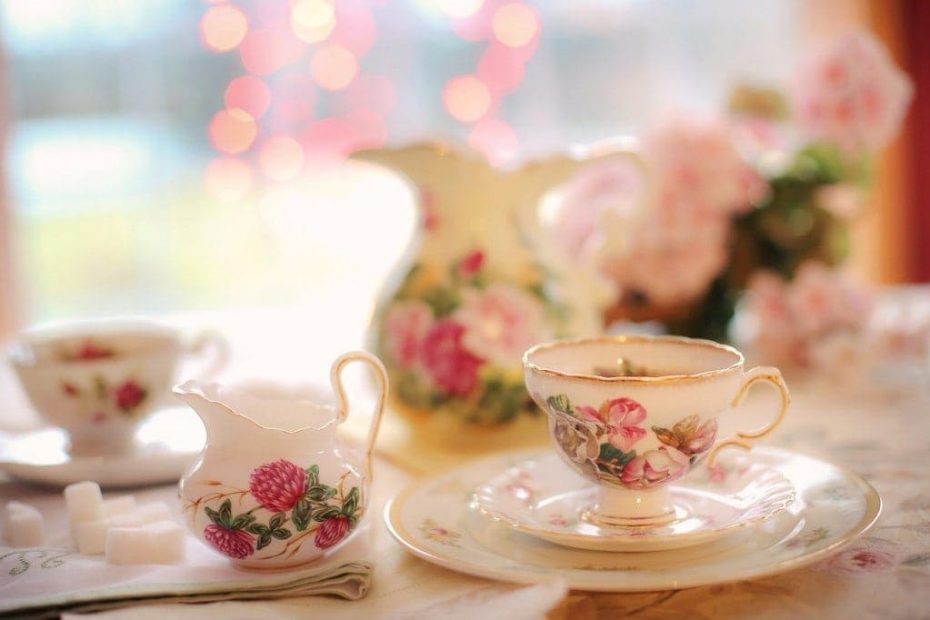 There's no better way to treat yourself than with afternoon tea in Bath. This historic city is the perfect backdrop to an indulgent tea break, and there are dozens of great tea rooms to choose from in Bath.
Whether you fancy a couple of scones, a super traditional Bath bun, or the full afternoon tea experience with finger sandwiches and cakes, there's just so much on offer. After spending three weeks housesitting in the city a few years ago, plus multiple visits since, I've tried a LOT of afternoon tea in Bath. This is my rundown of the best places to get some…
LAST UPDATED: April 2020 with the latest info and some new suggestions!
READ MORE: Planning the Perfect Weekend in Bath
Best Afternoon Tea in Bath
Sally Lunn's
For a real taste of history, head straight to Sally Lunn's. This narrow little townhouse on the cobbled streets behind Bath Abbey dates back to 1483, making it Bath's oldest house. There's even a small museum downstairs, which is pretty interesting. The old, cosy little tea room is famed for the Sally Lunn Bath Bun. These stodgy, teacake-style buns have tempted some pretty famous customers, including Charles Dickens and Jane Austen.
Sally Lunn the illustrious author of the tea cake" – Charles Dickens
The buns are sort of a cross between teacakes and brioche. They're enormous buns which are served up with a vast selection of savoury and sweet toppings. There's also a huge array of snacks, plus a lunch and dinner menu. Opt for the Bath Cream Tea to try a Sally Lunn bun served with their famous cinnamon butter.
Where: 4 North Parade Passage, Bath.
The Bath Bun
Although Sally Lunn's buns are the best-known name, the Bath Bun itself is also a pretty famous delicacy. The best place to try one is The Bath Bun Tea Shoppe. This is a really cute little tea room, with uneven wooden floors, floral curtains, staff in period costume and beautiful china tea sets. Try High Tea for a really yummy lunch with sandwiches, cakes, scones and a pot of tea from their extensive selection. The Bath Buns here are quite different from the ones at Sally Lunn's, a little smaller and heavier but equally tasty and well worth a try.
Where: 2 Abbey Green, Bath.
Bea's Vintage Tea Rooms
UPDATE April 2020 – this tearoom has sadly closed, so I am looking for somewhere to replace it. If you have a great recommendation, please comment!
Where: 6-8 Saville Row, Bath.
Afternoon Tea, The Pump Room
The Pump Room Restaurant in Bath, overlooking the historic Roman Baths, is one of the city's most elegant restaurants. It's also one of the more expensive places to take afternoon tea in Bath! But, it's worth it for a taste of the indulgence and glamour the city is known for. Afternoon Tea at The Pump Room is a great way to end a visit to the Roman Baths.
Where: The Pump Room, Stall Street, Bath.
Regency Tea Rooms, Jane Austen Centre
For lovers of Jane Austen, Bath is a fantastic place to visit. It's mentioned in all her novels, and is the setting for two. The Jane Austen Centre was a real highlight for me – I had a literary geek out!
For incredible afternoon tea in Bath, the Regency Tearooms is perfect. Embrace your inner Lizzy Bennet, while you dine in a room with beautiful Georgian decor. The tearooms have won The Tea Guild's Award of Excellence, and have a gorgeous menu with delicious cakes and biscuits inspired by Georgian recipes. Plus there are lot's of fun menu options, like "Tea with Mr. Darcy", 'and "A Lady's Afternoon Tea". This is the best place in Bath for literature lovers to take tea.
Where: 40 Gay Street, Bath.
READ MORE: Best Places to Stay in Bath
The Royal Crescent Hotel & Spa
Recommended by: Hannah, Adventure Travel Family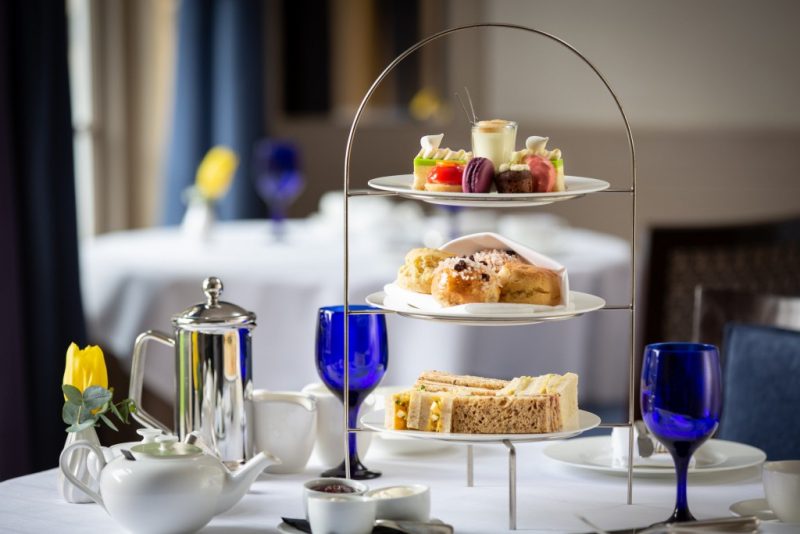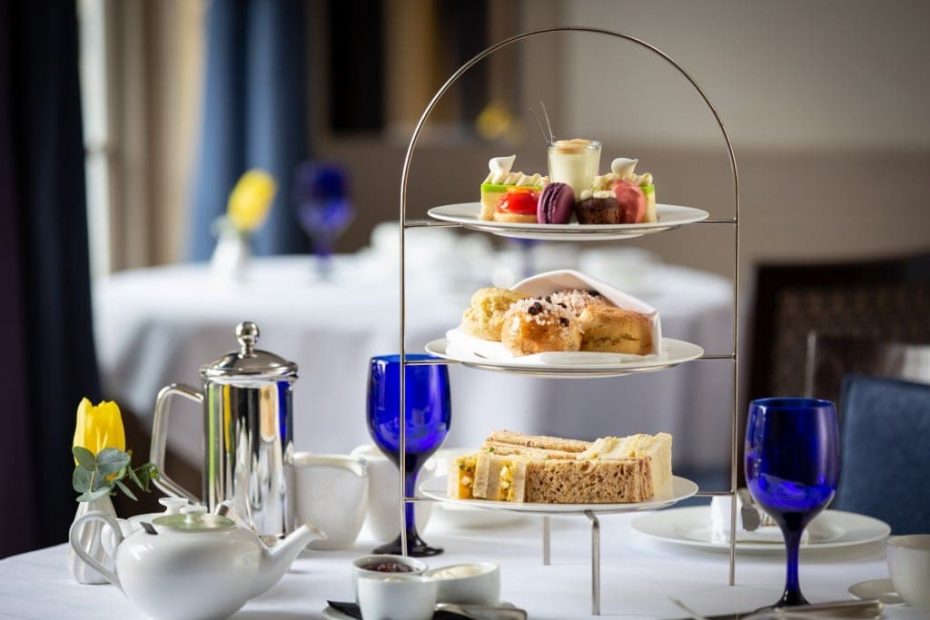 The Royal Crescent Hotel & Spa in Bath is an ideal location for afternoon tea in the spring or summer, as guests can dine in the manicured gardens and enjoy a quintessentially English experience that could be straight out of Pride and Prejudice. There are three different afternoon teas to choose from: the Authentic Afternoon Tea with a traditional selection of scones, finger sandwiches and pastries, the Royal Crescent Afternoon Tea with a huge selection of savoury treats for those wanting less sugar, and a Vegetarian Afternoon Tea for those going meat-free (gluten-free options are available in all of these).
I enjoyed the Vegetarian Afternoon Tea and was treated to four types of sandwich, my personal favourite being the roast pepper, basil and lemon hummus. Savouries included a mushroom and truffle 'sausage' roll and a warm truffle, brie and grape tart (sweet and savoury go together so well!) Warm scones followed and particularly noteworthy was the cinnamon butter that went excellently with the fresh Bath buns. We enjoyed a flute of pink champagne with our tea (as well as pots of Ronnefeldt tea) and really enjoyed the quiet surroundings of the hotel's gardens.
READ MORE: Best Places to Stay in Bath
The Priory
Recommended by: Roshni, The Wanderlust Within
The Bath Priory Hotel is an idyllic urban retreat, equipped with 33 rooms, the only L'occitane spa in the UK, and a full afternoon tea that's worth travelling for.
Served daily between 3-5pm, in the hotel's lounges, Pantry or on the terrace overlooking four acres of award-winning gardens. It features dainty fresh-cut finger sandwiches, warm homemade scones with clotted cream and local preserve and a wide selection of decadent cakes all for £34pp. To quench your thirst there is also a vast array of teas and coffees available, and for those craving some extra indulgence a glass of Champagne is only £12 extra per person.
Best Coffee Shops in Bath
Perhaps coffee is more your cup of tea. Terrible puns aside, I've also rounded up some of the best coffee shops in Bath. Enjoy!
Colonna and Smalls
A local we met told us about this amazing coffee shop, which she said serves the best coffee in Bath. Or possibly even in England! The owner, Maxwell Colonna-Dashwood, was UK Barista Champion 2014 & 2012, and this really is award-winning coffee.
Colonna and Smalls (now Colonna Coffee) have different speciality coffees every week, sourced from the country's leading roasteries. They're all displayed with tasting notes like a wine menu – making it easy to choose the perfect cup. The shop itself, just off Queen Square, is beautiful. This is definitely the best place in Bath for pure, unadulterated coffee.
Where: 6 Chapel Row, Bath.
The Bridge Coffee Shop
If you like a bit of cake with your coffee, head to the Bridge Coffee Shop on Pulteney Bridge. It's a super cute establishment with great views over the River Avon, and an incredible bakery. Just walking past the window and seeing the huge selection of cakes was enough to get my mouth watering. Don't miss the enormous flavoured meringues!
Where: 17 Pulteney Bridge, Green Park, Bath.
If you've discovered a great place for afternoon tea in Bath (or another amazing coffee shop) let me know in the comments!
Pin this post!