Some posts on this site contain affiliate links. If you book or buy something through these links, I earn a small commission (at no extra cost to you). Take a look at my privacy policy for more information.
As part of our mission to see as much of the UK as possible in 80 weekends, my husband and I recently returned from a dog-friendly weekend in Yorkshire. Our three days up North determined that the area is, without a doubt, one of the best destinations for a UK weekend break. York had been on our UK Travel List for quite a while, so we were thrilled to receive the opportunity to collaborate with Visit York for a weekend away.
Our weekend in Yorkshire consisted of a day exploring York and two days in the countryside. It was the perfect mix of city and country, exploration and relaxation; we returned to London feeling rejuvenated and longing to return. Yorkshire definitely succeeded in stealing our hearts!
READ MORE: A Local's Guide to York
Weekend in Yorkshire: York City
Our weekend in Yorkshire started with one night in York. I'm going to be upfront and say that we did not have enough time in the city, and that was totally our fault! With only a one night stay planned, we should have gone up early on the day we were checking in. Instead, we jumped in the car immediately after work to head up to York which resulted in a very late arrival and only one day to actually explore the city. And oh, this lovely city deserves so much more than that as there is so much to do in York!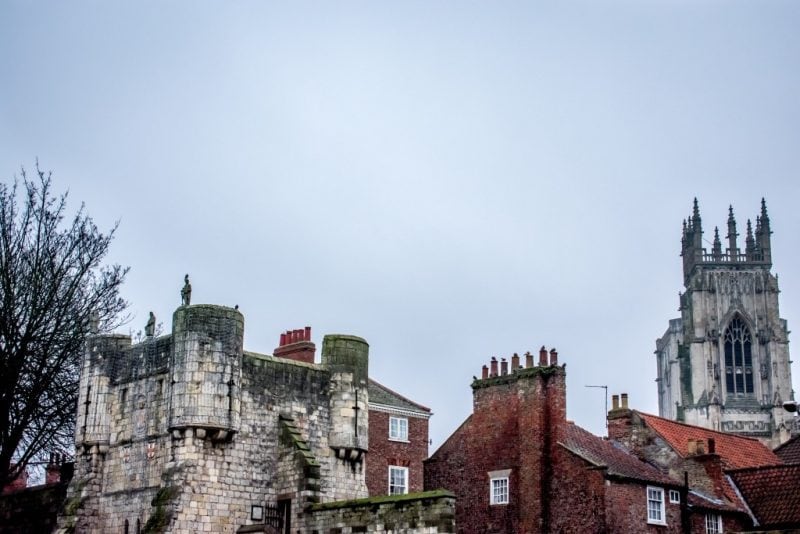 Armed with our York Passes, which provide free entry into a huge range of attractions in York and beyond, we set out early the next day to see as much as possible. Had it been warm and had we been dog-less for the weekend, I think we would have planned a day jam-packed with tourist attractions in order to make the most use out of our York Passes as possible. Unfortunately, neither of those were the case for us, so we did not get to as much as we had hoped – just another excuse to return (perhaps for the York Food & Drink Festival in September!).
These are the attractions we highly recommend you visit during your weekend in York:
York Minster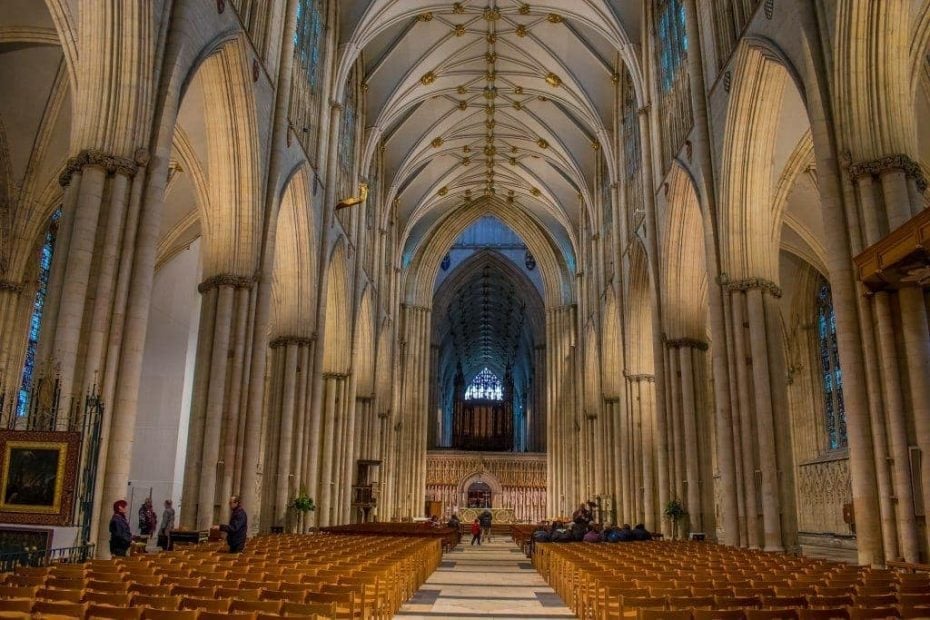 You honestly cannot visit York without paying a visit to York Minster. That's the massive cathedral you'll have views of from all around the city – it's considered one of the best things to do in York. The cathedral is stunning on both the outside and the inside, and offers incredible views over York from the top of the tower. We opted to not go up the tower (it was freezing) and instead just explored inside. There are plenty of exhibits about the cathedral and York itself, but the architectural genius that is the Minster is the real star of the show. I was in awe at the grandeur and beauty; I honestly could have sat there all day just staring at the interior details!
Entry is £10, free for York Pass holders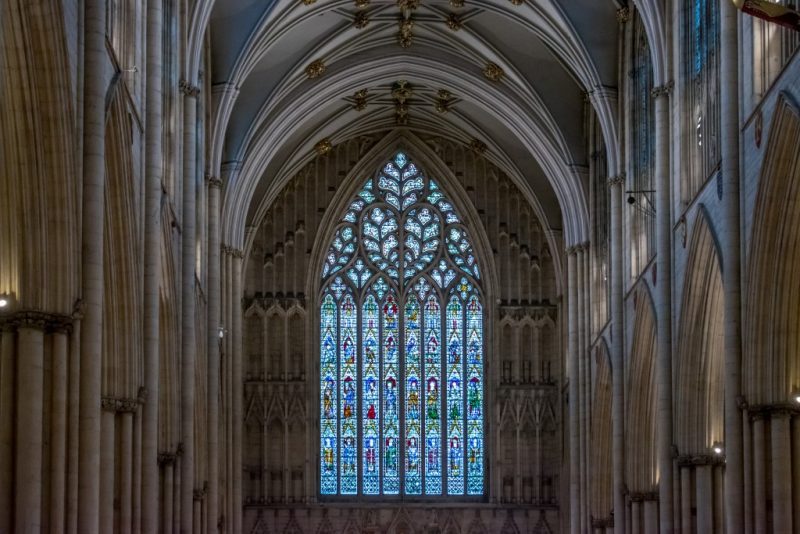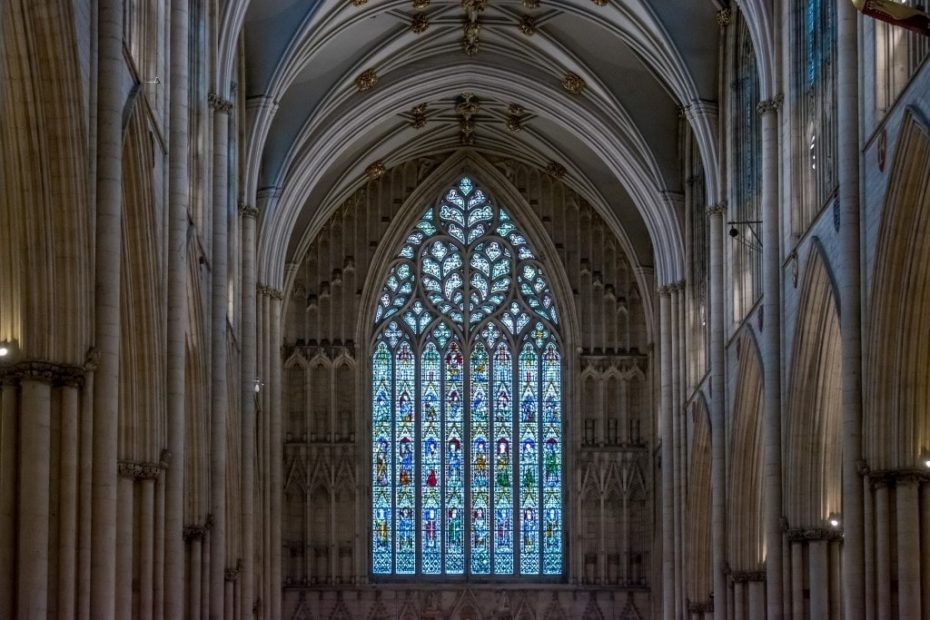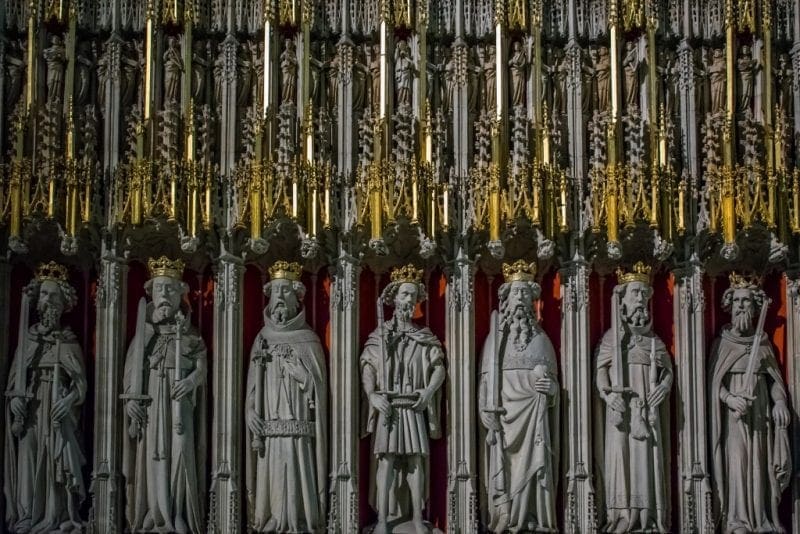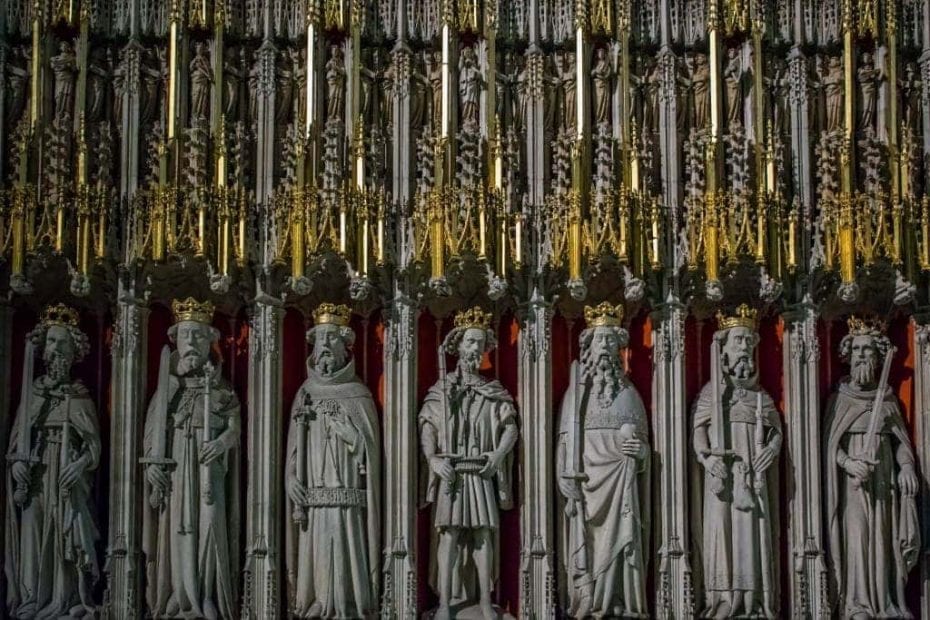 Yorkshire Museum
The Yorkshire Museum is recommended as a starting point for exploring York. After all, it gives you great detail in the background & history of York and sets you up perfectly for understanding the importance of the other sights you visit. The most incredible thing in the museum was a display on the Vikings; however, the museum has so much more to offer and things for every taste & age.
Entry is £7.50, free for York Pass holders
York Art Gallery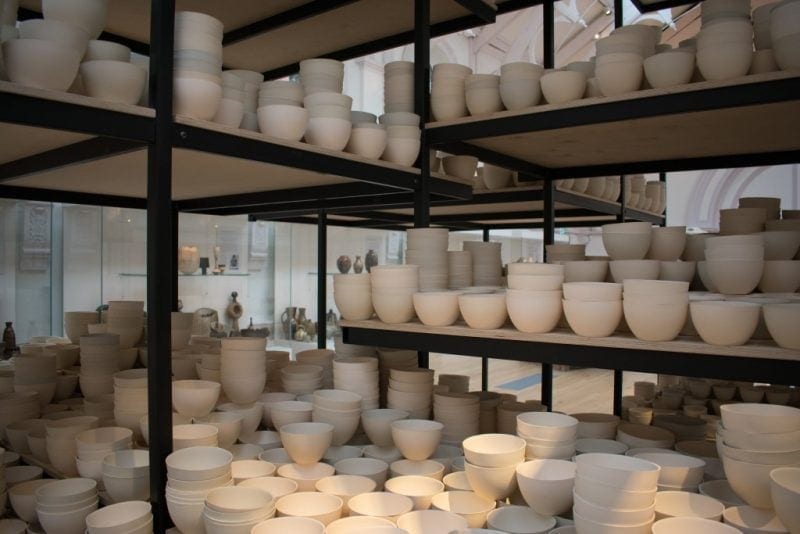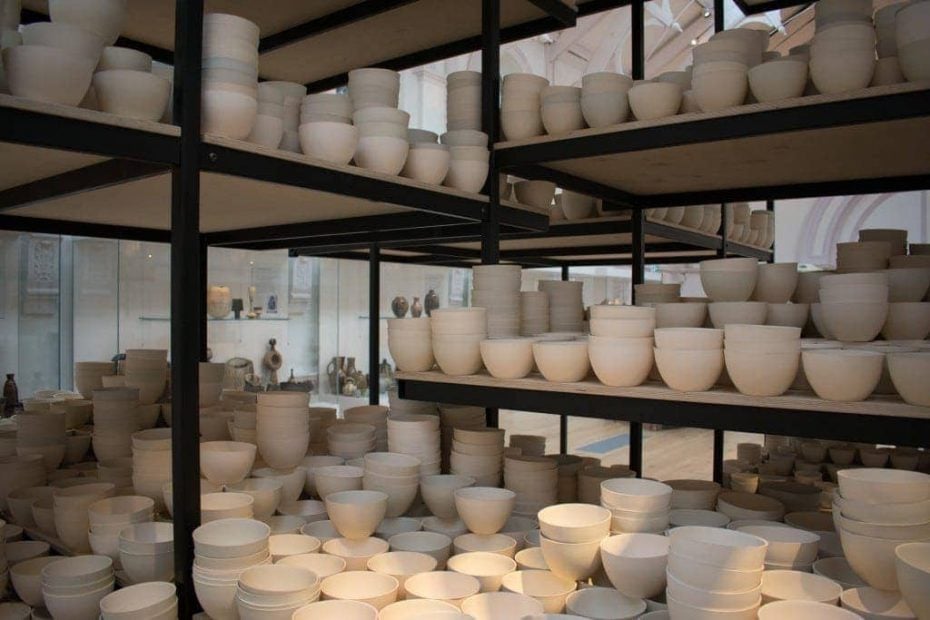 While art museums often do not feel unique to the location they are in, they are still one of my favourite things to visit in each city. The York Art Gallery impressed with their range of local art and the Centre for Ceramic Art. My favourite part was The Lumber Room, a collection of unique treasures from suits of armour to ceramics.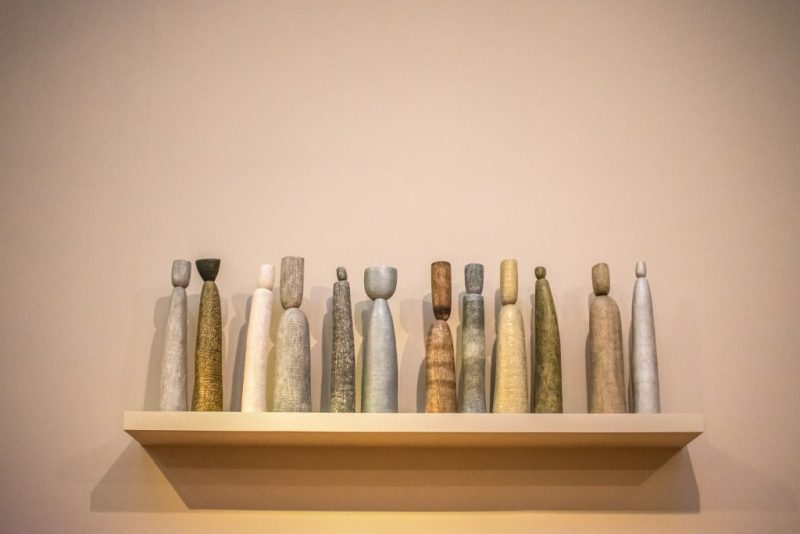 Entry is £7.50, free for York Pass holders
Blue Bell Pub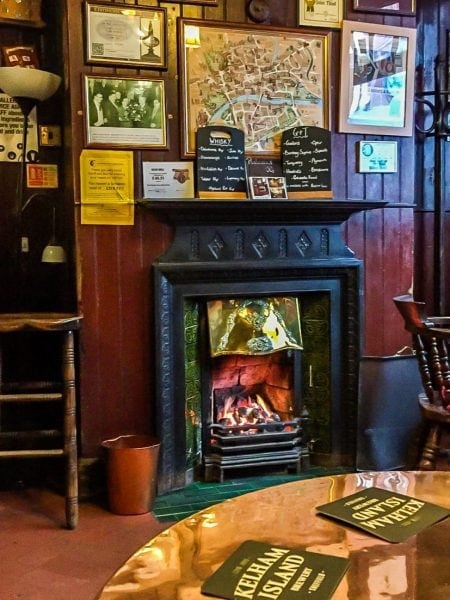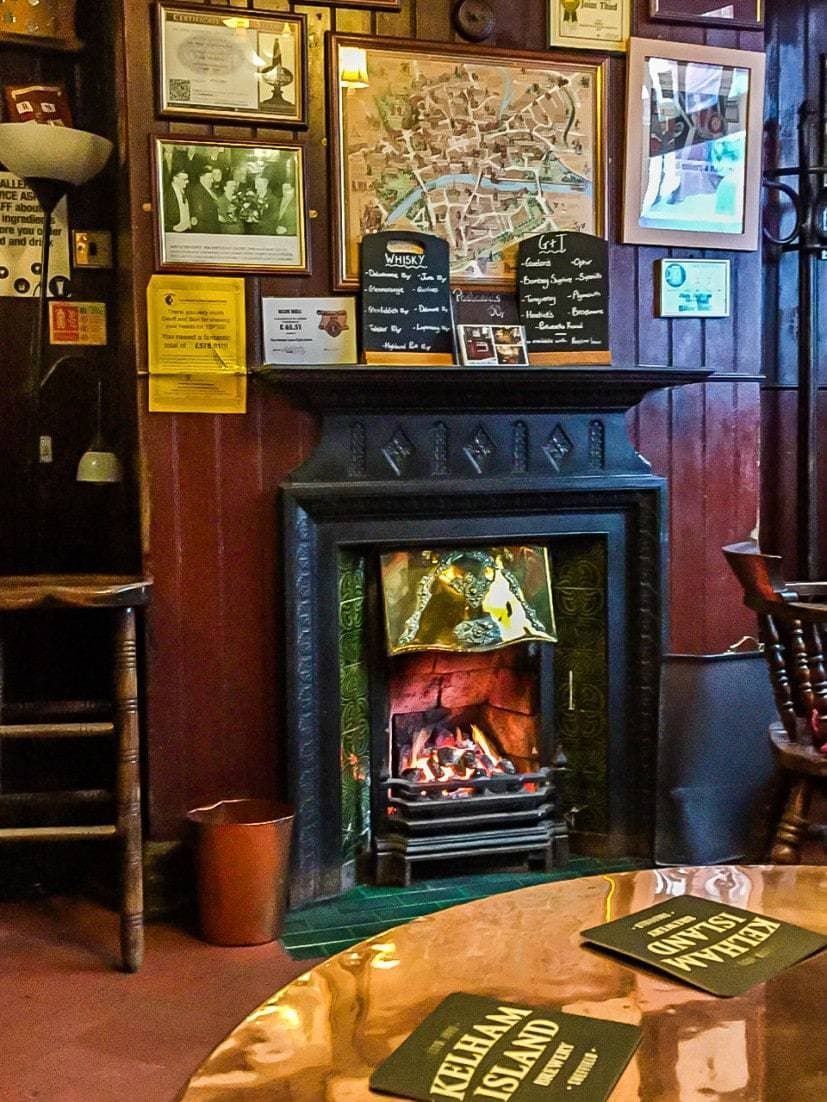 We always try to find a GREAT pub whenever we travel, and in York, it was definitely the Blue Bell. They served local beers (our favourite), allowed dogs (essential), and had an open fireplace (hello, dream come true!). The pub is tiny but that made it all the more magical – it still feels like I imagine it did in the Edwardian days.
Speaking of beer, one of the things we definitely want to do next time is the tour of York Brewery. We were short on time, so did not have the chance to this trip, but thankfully they have a couple of pubs dotted around the city where you can still try their beers. Most of these are also dog-friendly, so if you don't get the chance to do the tour, you won't miss out entirely! We would also love to do the Jorvic Viking Experience, where you can pretend like you're a Viking for the day and learn about how they lived their life. Both activities are also included in the York Pass.
Essential York Pass Information
Price & How to Buy
The York Pass can be purchased online, or at the Visit York tourist information centre at 1 Museum Street in York (not too far from York Minster, which is our recommended starting point!),
1-Day Pass: £33/adult; £17/child – great if you are planning to cram 4+ attractions into one day
2-Day Pass: £45/adult; £21/child – perfect for staying in the city for a weekend
3-Day Pass: £55/adult; £25/child – recommended if you're planning a full country/city weekend
One of our favourite things about the York Pass was that it came with a suggested itinerary – three days of activities in York which show how you can save over £40 by getting a York Pass!
When to Visit Yorkshire
It was cold and wet when we visited York and we still completely fell in love with the city, so there is no wrong time to go. However, a number of the attractions we wanted to go to were closed for refurbishments or for the season – Goddards House & Gardens, the Treasurer's House, and The Mansion House, to name a few. If you are going in the off-season (December-March), I recommend checking before you go to ensure that the attractions you hope to visit with the York Pass are open.
Weekend in Yorkshire: The Countryside!
Our weekend in Yorkshire extended beyond the city of York and, luckily, so did our York Pass benefits! We were parked in Helmsley for the rest of the weekend, which is located in the North York Moors National Park. It's the perfect destination for a truly relaxing weekend-long countryside walks, hours spent chatting in front of the open fire in the pub, and afternoons popping into local boutiques and cafes. There's a reason this is one of the best days out in North Yorkshire (check out the list to see the others)!
We were tempted to sit in our room in our bathrobes staring out at the town square all weekend. That's how adorable it was! However, we pushed ourselves to get out and explore Helmsley and beyond and were not disappointed:
Helmsley
Helmsley is the only market town in North York Moors National Park, which makes it a bit of a haven for weekenders. It seemed like everyone around us was doing the same thing as us – escaping life for a weekend and enjoying the quaint atmosphere that Helmsley has to offer.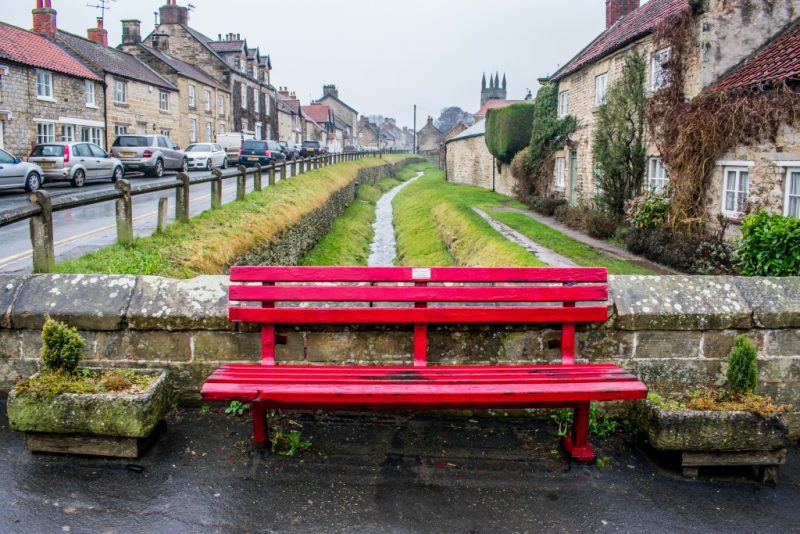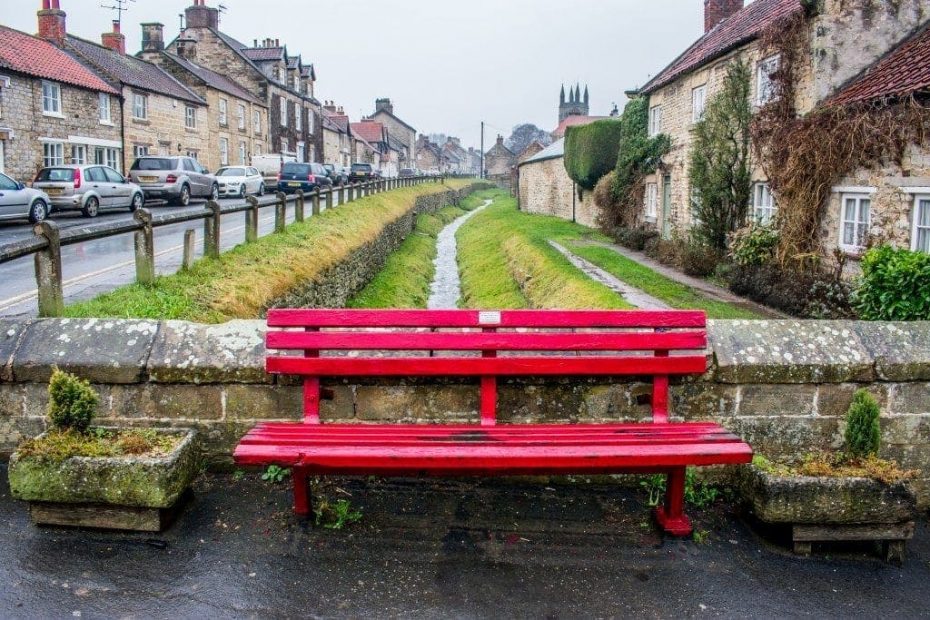 The three main hotels in town are all located around the town square – The Royal Oak, The Black Swan, and The Feathers. For such a small village, there are ample shopping and dining options, including Britain's Best Small Shop of 2015. We spent most of our time walking around or in the pub, but stopped into The Cocoa Tree cafe for lunch one afternoon. They made some delicious toasties and milkshakes – the perfect treat after a day spent walking. We also popped into Helmsley Brewing Company before dinner one evening, and loved the experience. Everything about the brewing company has a local feel to it – from the space to the staff and bar goers.
Helmsley Castle
Helmsley Castle is only a five minute walk from the market square and is an extremely well-preserved ruin. There are information plaques scattered about explaining feature of the castle and life in the castle. There is also a (covered) exhibit which details life back then. It was a very fun castle to explore, and the museum was a great hiding spot when it started raining!
Entry is £5.40, free for York Pass holders.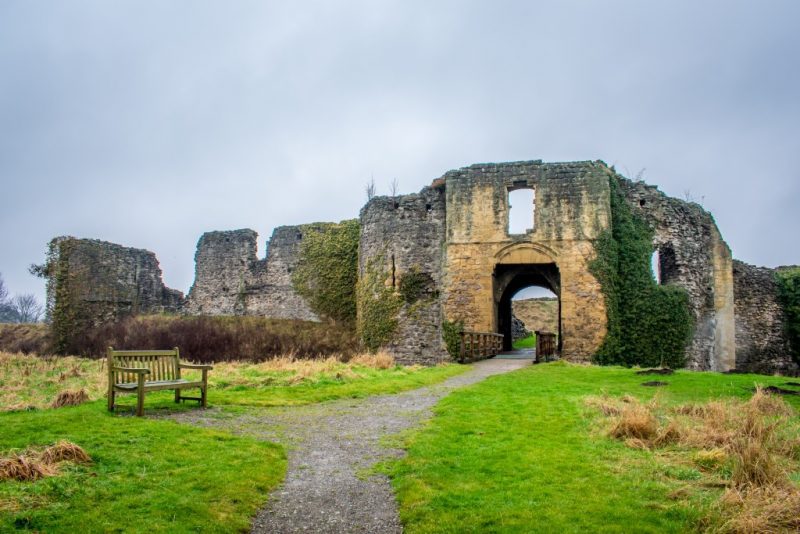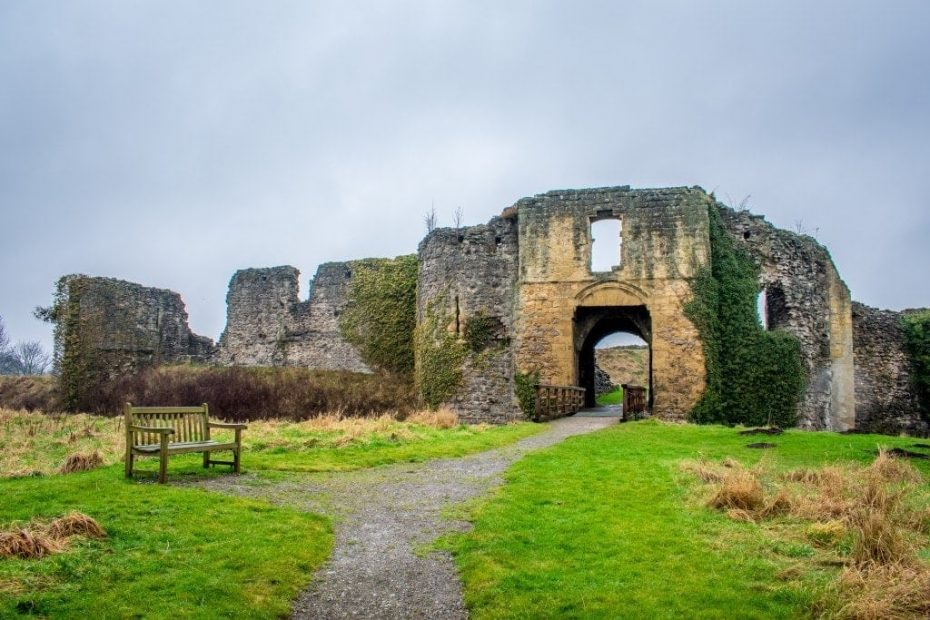 Byland Abbey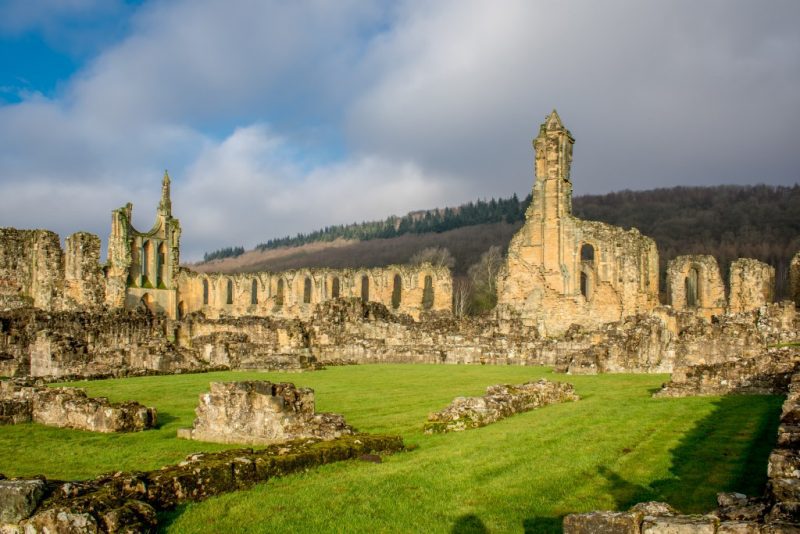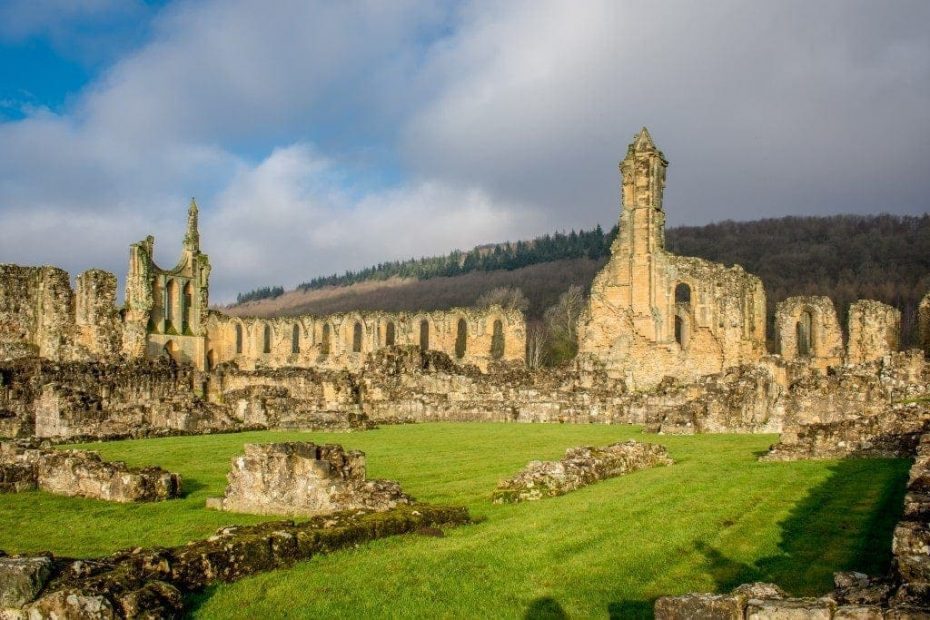 Located about five miles from Helmsley, Byland Abbey was a massive Cistercian monastery that is now in ruins. We were in awe at how big the ruins felt, so cannot imagine how big the monastery was when it was in complete form. There are no information plaques around the Abbey, so we recommend getting the booklet on arrival (for an extra cost), or doing your research before you go!
Entry is £5, free for York Pass holders.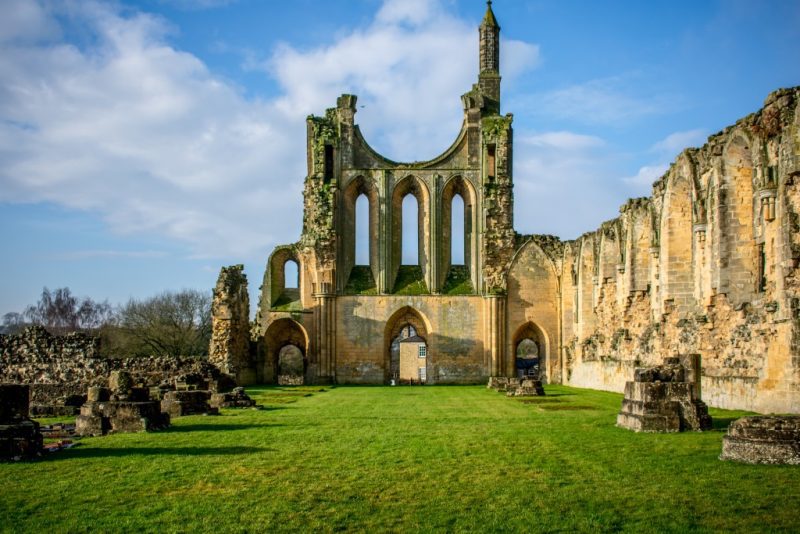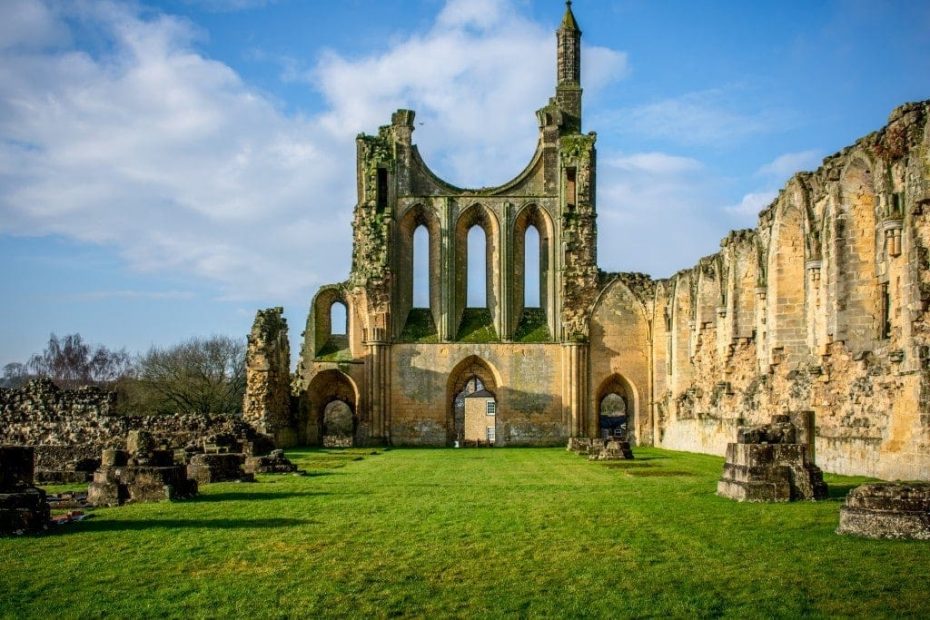 Whitby Abbey & Whitby
Our last day in Yorkshire was much nicer than expected, so we decided to make the trip to Whitby. I have a thing for seaside towns and take every opportunity I have to visit them. Whitby is also home to the Captain Cook Memorial Museum, which is included in the York Pass. While we did not visit the museum, we did visit Whitby Abbey. Whitby Abbey is much better known than Byland Abbey, but we were less impressed. There is plenty of information offered (including an audio tour), which provided us with a better understanding of monastic life, but the ruins didn't feel as magnificent as Byland Abbey. Maybe we shouldn't have visited them back to back! After a quick audio tour around the Abbey, we went into town and enjoyed lunch at Monk's Haven Cafe.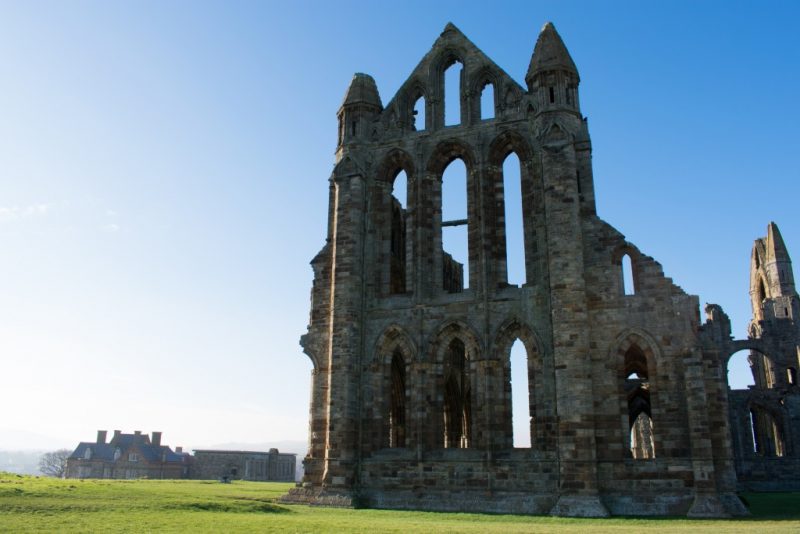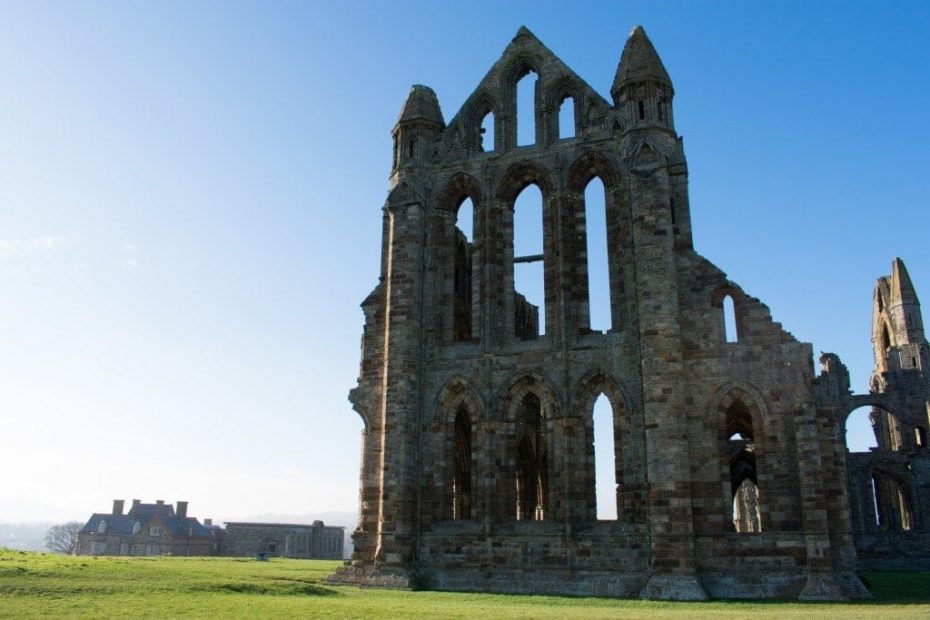 We wandered around Whitby and down to a small strip of beach, peering in shops along the way. It ended up being a beautiful day and the harbour was such a lovely sight! Whitby is located about an hour from Helmsley, and is easily accessible from any location in Yorkshire. It's definitely worth a day trip during a visit to Yorkshire, especially if the weather is at its best!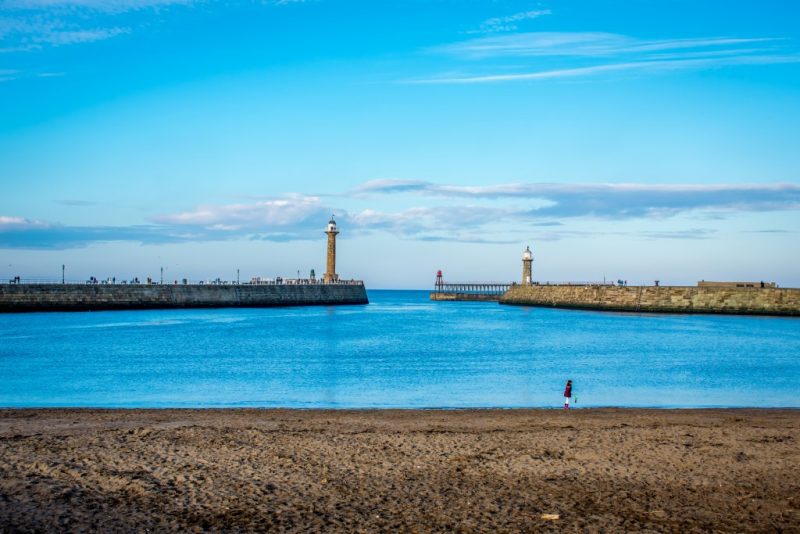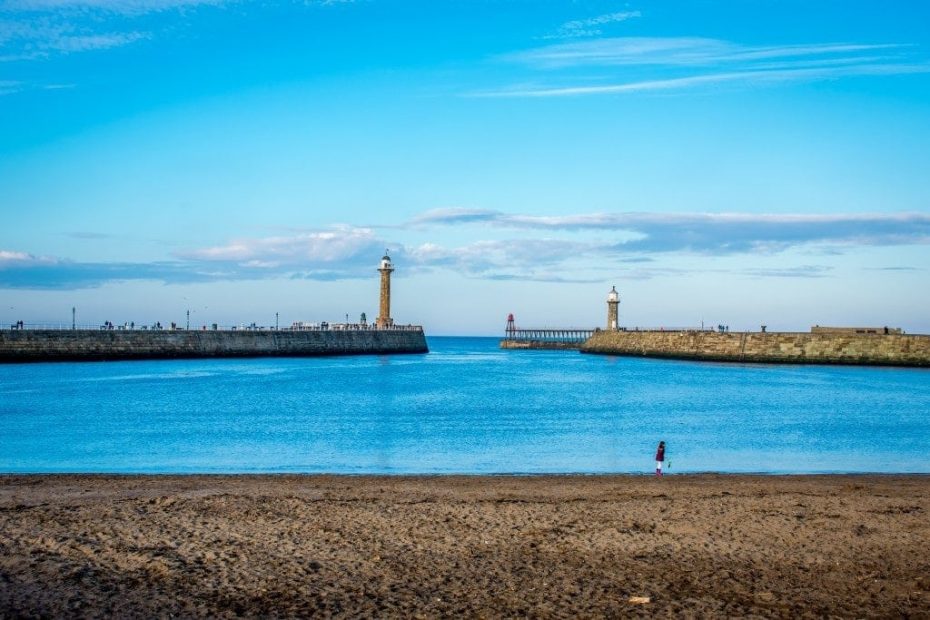 Entry is £7.90 – Whitby Abbey is not included in the York Pass
Other Attractions Nearby
We had every intention of going to Castle Howard on our weekend in Yorkshire. We wanted to wander around the grounds with Giorgio, similar to what we did at Osborne House on Isle of Wight. However, once we arrived in Whitby we decided to spend the rest of our time there, saving Castle Howard for another trip. The North Yorkshire Moors Railway is also in the area, and looks to be an incredibly scenic way to discover Yorkshire. It was unfortunately closed for the season when we visited, but that is definitely on our list for our next trip.
RELATED POST: Durham is just up the road from North Yorkshire, so don't miss all these awesome things to do in County Durham while you're in the area.
Where to Stay in Yorkshire
Both of the hotels we stayed in during our weekend in Yorkshire were beautiful – and dog-friendly! They went above and beyond to provide for our little pooch, Giorgio. It's the little things like that which make or break a weekend away, and these hotels definitely helped make ours. Based on our personal experience, I highly recommended these two hotels for a weekend in Yorkshire.
The Grange Hotel, York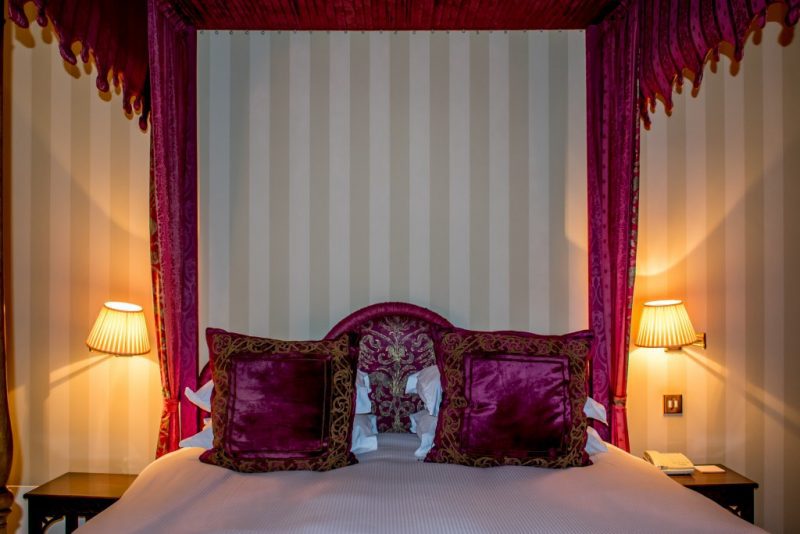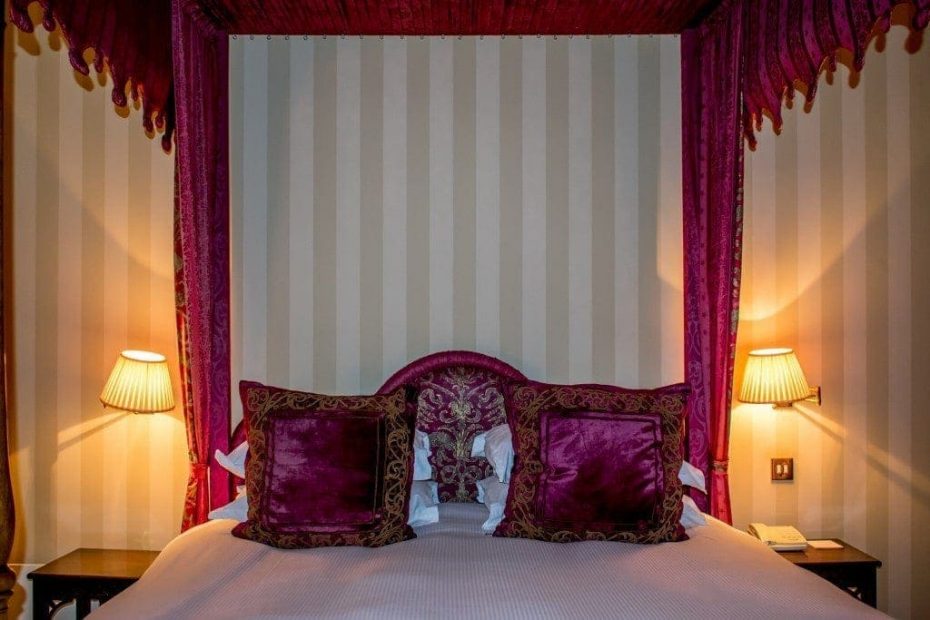 The Grange Hotel is located about a 10-minute walk from York Minster and the Visit York Information Centre. It is located in a gorgeous historic building and they did a great job maintaining the feel of another era. Our room had a massive canopy bed in the centre, as well as an armchair and desk area. The bathroom was complete with a shower/tub combination, bidet, and toiletries.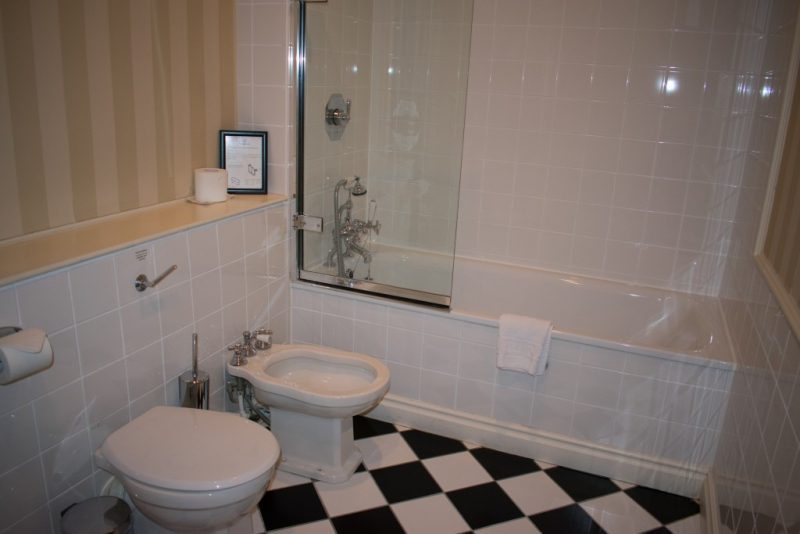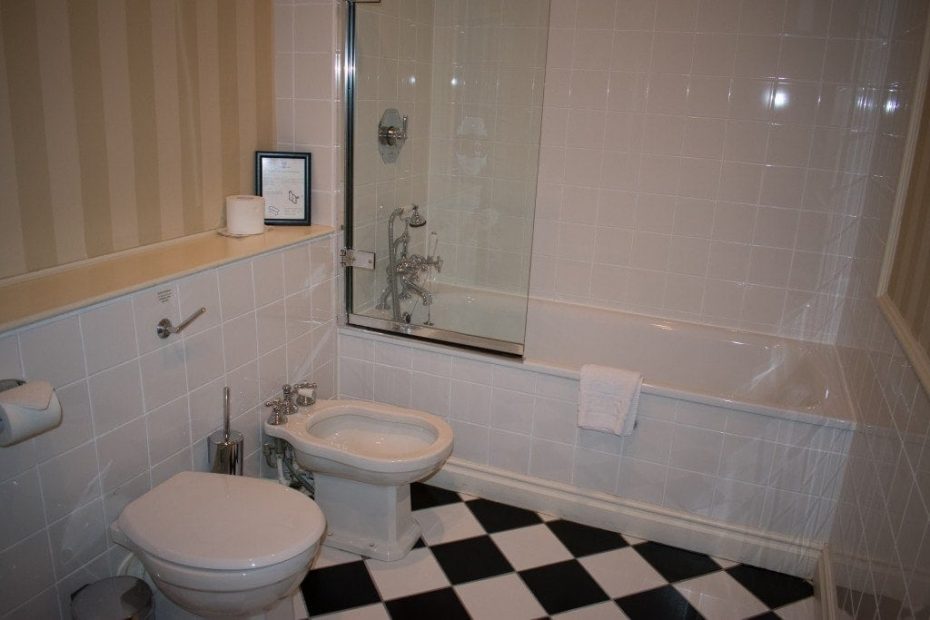 Because we arrived so late and only stayed one night, we did not spend much time in The Grange Hotel. Upon arrival, we sat down in the lounge for a drink. We were the only ones in there, so we were able to have a total Downton Abbey moment drinking in the lounge! We slept like babies that night, and woke up to head downstairs for a nice cooked breakfast (Giorgio even got a sausage!). The restaurant was beautiful and the decor throughout the entire hotel was providing me with inspiration. I totally want to copy some of their ideas in my own home!
The Black Swan Hotel, Helmsley
When we arrived in Helmsley, The Black Swan Hotel was incredibly easy to find. It sits on the end of the square, looking more like a local pub than a hotel at first glance. On arrival, Giorgio immediately settled on his bed in our room while I headed to the window seat to check out our view over the town square. We opted for a relaxing evening in our room before heading town for our meal – a tasting menu & wine pairing that was incredible!
The Gallery Restaurant & the tea room are the two areas of the hotel that are not dog-friendly. We did not try the tea room as a result, but we couldn't turn down the opportunity to try out the restaurant so we left Giorgio in the room to head down. The restaurant actually serves as a gallery (hence the name) for local artists, and you can buy their work if you like it. We loved some of the country scenes, from equestrian drawings to paintings of spaniels running through the field!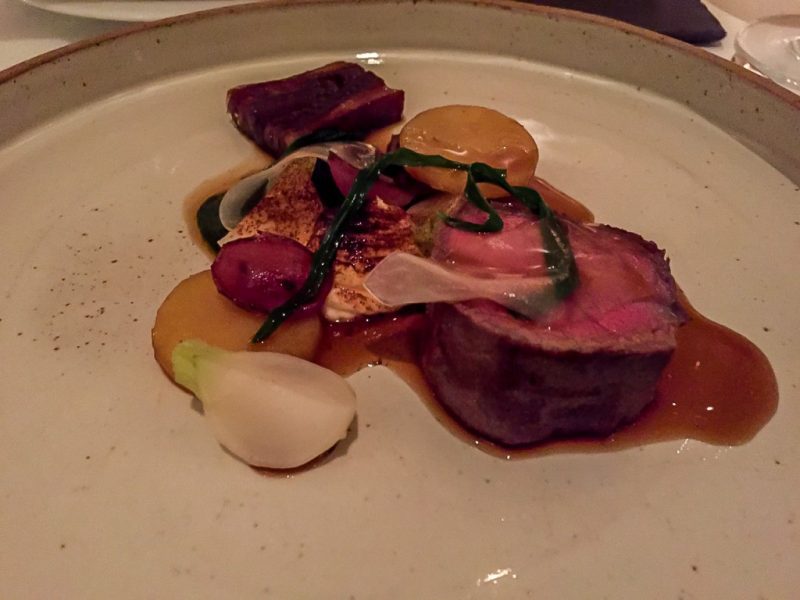 The tasting menu consisted of 6 incredible courses plus canapés and bread. Our wine pairing included 4 glasses of wine during dinner and a glass of sweet wine for dessert. Everything went together brilliantly! Better yet, our server was so knowledgeable about the whole menu. By the end, I knew so much I could have created the menu myself! We topped off our culinary experience with breakfast in bed the next morning – what a treat!
All three of us (dog included) enjoyed the lounge area so much. We would settle in each evening for a couple of drinks before bed and Giorgio curled up by the fire. He honestly thought The Black Swan was his new home, which is a great indication of their dog-friendliness!
Getting to Yorkshire (and Around)
York is easily accessed from the M1, making it a simple journey from London & other large cities. However, York is also accessible by train – in as little as 2 hours from London! If you are planning on exploring beyond York, like we did, we highly recommend you have a car with you. If you are unable to drive to York, there are plenty of car hire options in the city so you can get a car to go out for the day.
Check out our dog-friendly guide to Yorkshire for more!
For more information on visiting York, I recommend the Yorkie the Travelogue Dog videos put together by VisitYork – what better than an adorable dog to inspire you to travel? I hope you have the opportunity to get to North Yorkshire soon to experience the #OriginalCityAdventure for yourself!
Our accommodation & York Passes for our weekend in Yorkshire were provided on a complimentary basis by Visit York. However, all opinions and words above are 100% my own.