Some posts on this site contain affiliate links. If you book or buy something through these links, I earn a small commission (at no extra cost to you). Take a look at my privacy policy for more information.
As you may already know, this summer I took a few weeks off from my crazy back-to-back travel to spend some much-needed time in the UK visiting family and friends. The very last adventure I took before heading back out to Asia was one of the loveliest. Along with my younger sister Jess, I headed off to Swansea for a two night girl's trip (read: lots of pampering, overeating, and giggling).
Although I still think of her as my naughty little sister, the pest who used to drop chips in my Ribena when I wasn't looking, Jess is actually a grown up now with two kids and a husband. While I still see her a lot, it's usually with her family – and to be honest I'd normally rather play Lego with Rafe or watch a Disney movie with Penny when I see them. So it was absolutely lovely to spend a couple of days being just us girls again, gossiping on the train over a plastic cup of wine, and having a good old giggle in the arcades on Mumbles Pier. Just like old times. Except, you know, I have laughter lines now and we're both probably a bit too old to be that excited about ice cream*. Still, it was so nice to have the chance to catch up and explore a new place together.
*Correction – no one is ever too old to be excited about ice cream.
Why Swansea?
Swansea seemed like the ideal spot for a girly getaway. Close enough to home to make getting there easy – no planes or passports – but far enough away to feel like a brand new adventure. We wanted easy, new, and fun – so a UK staycation in Swansea Bay, South Wales was perfect.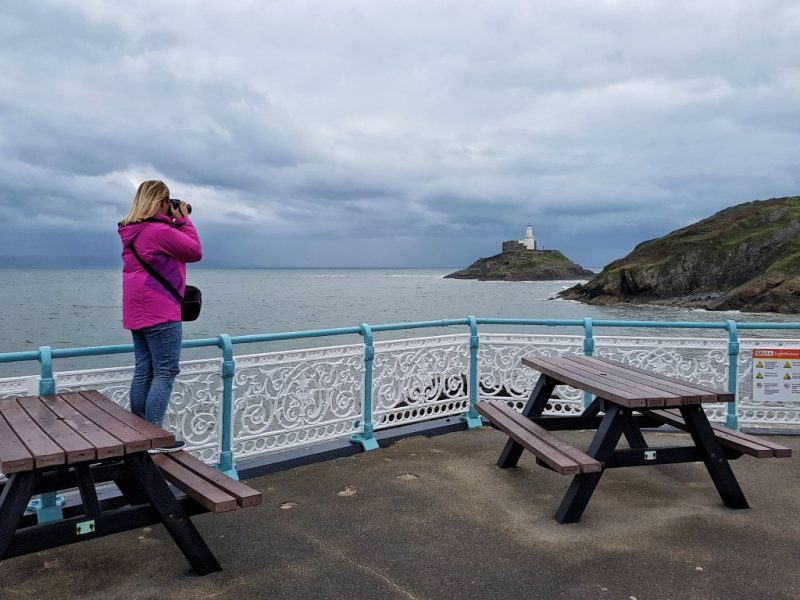 It's not as close as you might think for us, though. The train to Swansea from Bournemouth takes five hours. Five hours! No wonder neither of us has ever been to Wales before. We arrived in Swansea feeling exhausted, but within minutes of settling in at Morgans Hotel we felt much better. A stately, four star hotel in the city centre, Morgans had a really welcoming feel and the staff on the front desk were absolutely lovely. With a bottle of wine to greet us in the room, and a huge tub in the luxurious bathroom, we were very quickly feeling like ourselves again.
Downstairs in the restaurant, we were treated to a tasty three course meal featuring contemporary European cuisine. It was a long, lazy affair with plenty of wine, and the perfect excuse to cash in some much needed us-time and catch up. The restaurant and bar were nice and fancy, but the friendly Welsh service and relaxed setting meant things didn't feel too formal or stuffy – perfect for a girly gossip and lots of silly giggling.
Out and About in Swansea Bay
The next morning, we woke up to grey skies and the odd bit of rain. We're from a seaside town in England, so we're pretty good at handling the typical British summer weather – even at the seaside. Undaunted, we headed out to Mumbles, a small town on the far side of the bay, about 20 minutes by bus from Swansea.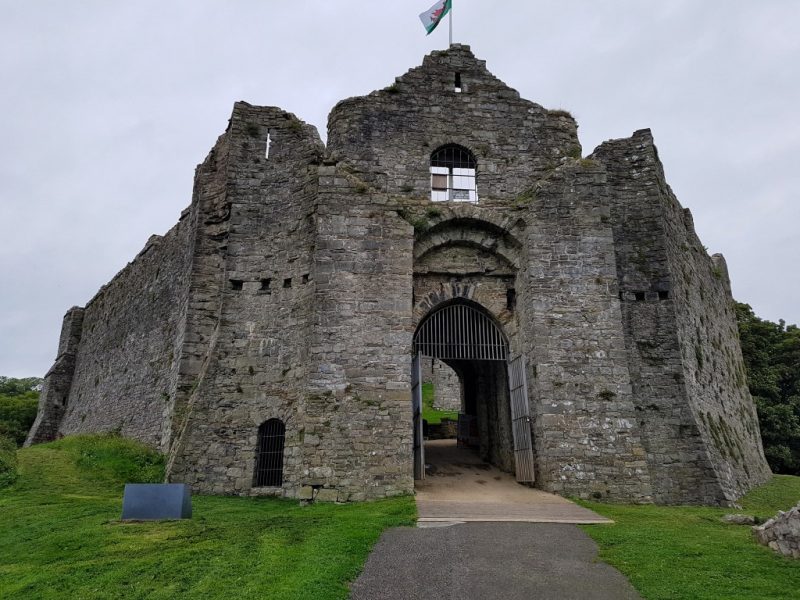 Above the town, the crumbling ruins of Oystermouth Castle provided some pretty spectacular views of the bay. I have a real fascination for ancient ruins like this one, and so does Jess, so we had a great time exploring the network of rooms and vaults, climbing narrow circular staircases up through the different levels, and trying to freak each other out. We have a long history of trying to scare each other (or at least of me trying to scare Jess) so naturally there was plenty of shoulder tapping and whispers of ghosts.
Mumbles itself was a really interesting place, with lots of cool shops and independent boutiques. Vintage and handmade clothes, beautiful souvenirs, and plenty of local goodies kept us busy until lunchtime, especially the incredible Lovespoon Gallery. Hand-carved from a single piece of wood, lovespoons are a really sweet Welsh traditional craft that's centuries old. Traditionally, a lovespoon was a gift made for a girl by her suitor in order for him to show the girl's father that he was skilled and capable of providing for a family. These days, the spoons are carved with various symbols, with each symbol carrying a specific meaning – so there's almost a language of lovespoons. It's very cute, and the spoons are seriously impressive – some of them are absolutely huge.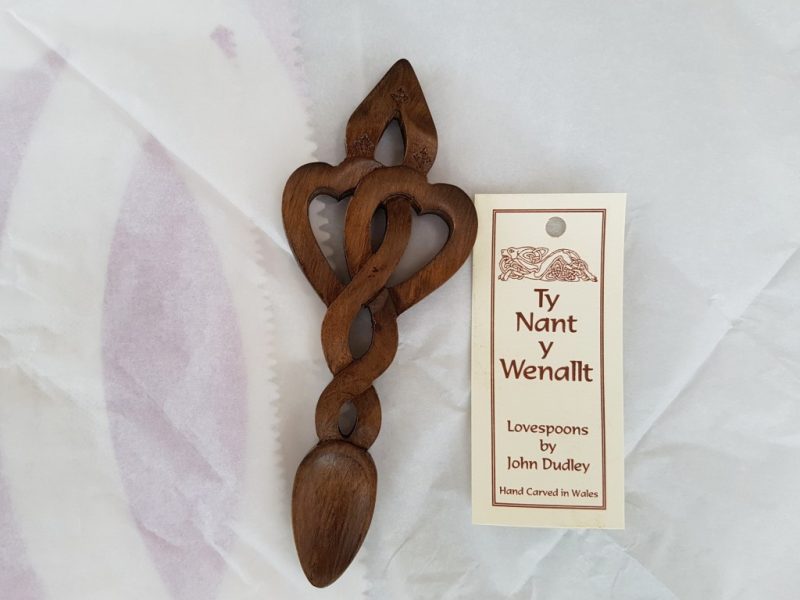 Mumbles Pier
Out by Mumbles Pier, Verdi's Cafe is a favourite local lunch spot. Floor to ceiling windows offer up fantastic views of Swansea Bay, even with a moody grey sky setting the scene. Inside, the food – mostly Italian – was simple, modern, and very good, but the star of the show are the ice cream sundaes, which take up a good third of the menu. With so many incredible flavour combinations, choosing one was… hard. Over-attachment to dessert is a Luxton family curse, so Jessie and me were pretty much in heaven! Rain, shmain – those sundaes tasted just like summer. And again, you're never too old to be excited about ice cream!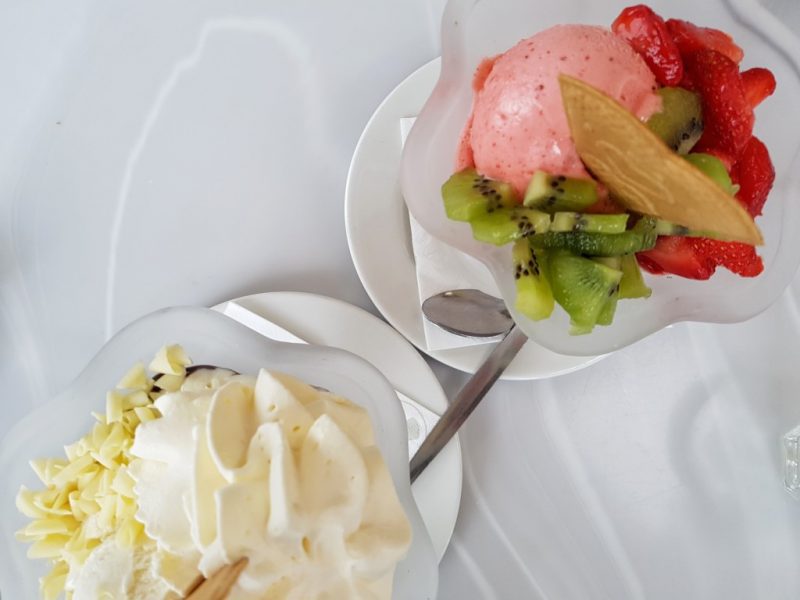 It wouldn't be a British seaside weekend without a trip to the arcades, so that's exactly where we headed next. It's where we always go when it rains in summer, and it's still our favourite place to indulge our inner children! I do wonder if we'll ever grow up – but then again, who really wants us to?
That night, dinner at the Grape and Olive – one of Swansea's most prestigious restaurants – rounded off a brilliant day perfectly. With the weather finally clearing up, we were treated to some amazing 360 degree views of Swansea Bay from the top of Wales' tallest building' 360. Combine them with some fantastic local food and a nice bottle of wine – and it was the perfect treat for us on our girl's weekend.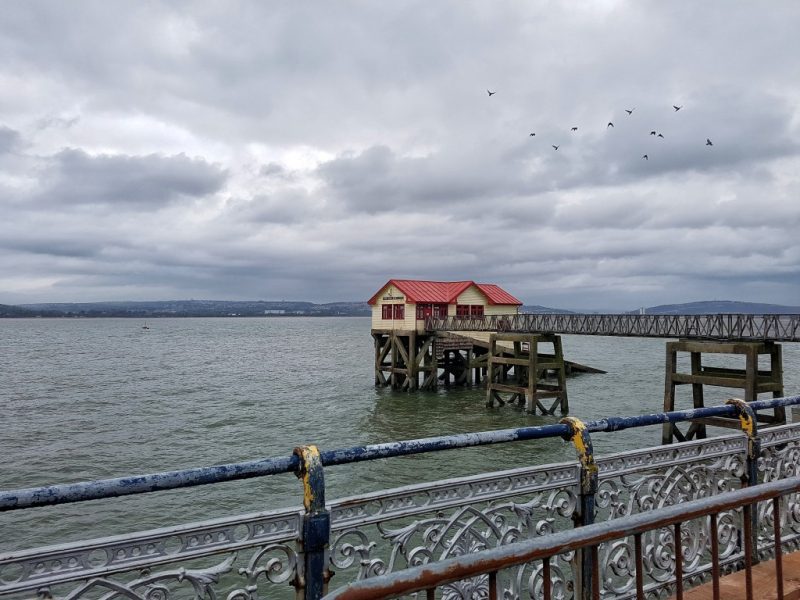 Speaking of Girly Weekends…
Our final stop in Swansea on the last morning was a pampering session at the LC Swansea spa. This was a girly weekend in Swansea after all. Set within a huge and impressively well equipped leisure centre, I was sort of expecting a boring old swimming pool and sauna combo. But the Spa at the LC is a real hidden gem; a tranquil oasis kept nicely separate from the hustle and bustle of the leisure centre. Dimly lit, quiet, and blissfully relaxing, there's a Jacuzzi, steam room, sauna, aromatherapy room, monsoon showers and heated loungers. This is the perfect place to relax and unwind.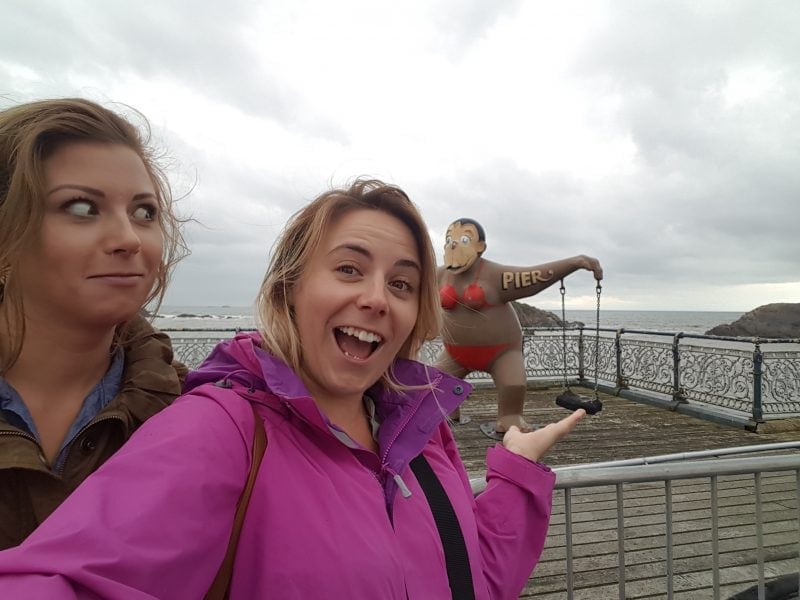 After a couple of days of indulging, pampering, and relaxing, I'm pretty sure I headed home around a stone heavier. But who cares! It was such a lovely trip, made all the better because I got to spend some long overdue time with Jess. She's been my best friend and my worst enemy, my room-mate for 16 years, my fellow prankster, my midnight feast buddy (when we went through our Mallory Towers phase), my fellow Harry Potter fan… and she's one of my favourite people in the whole world. Seeing her (and the rest of my family) so rarely in between all my travels is really tough, so it was amazing to have her all to myself for a couple of days indulging our childish side's and having a great girly weekend.
My visit to Swansea was part of a press trip organised by Visit Swansea Bay. As always, all views and opinions are entirely my own and without bias.