Some posts on this site contain affiliate links. If you book or buy something through these links, I earn a small commission (at no extra cost to you). Take a look at my privacy policy for more information.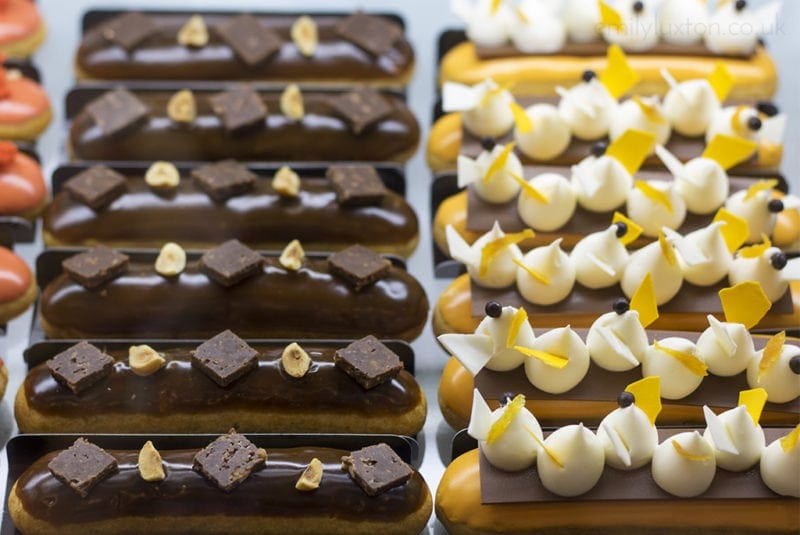 Confession time: I am a cake addict. Dessert is actually something of a hobby for me, and when I travel I can't resist discovering the best sweets and cakes whenever I can. In Chiang Mai, where coffee culture has seized the city and instagrammable trendiness is at the forefront of most new café designs, there was a lot of amazing dessert to be had. And boy did I have it! On more than one occasion I even had cake for lunch. But enough about me being greedy – let's talk about cake! Specifically, the best cakes in Chiang Mai. Here are some of my favourite places to indulge my sweet tooth…
Dhara Dhevi Cake Shop
This beautiful tea room and cake shop in the Disneyland-esque shopping village of the Dhara Dhevi Resort is an unmissable stop for any cake enthusiast. It's a little way from the city centre – one or two hundred bhat in a songthaew (shared taxi), but it's worth it, as this exceptionally pretty shop serves up some of the best cakes in Chiang Mai – not to mention an exceptional afternoon tea. Particularly mention-worthy are the Dhara Dhevi macarons, which are gorgeous and come in a rainbow of pretty pastel shades with some really interesting Thai flavours amongst the range. This is probably the best place to go for afternoon tea in Chiang Mai; at 1350 bhat for two people it's a bit of a splurge, but you'll get three tiers of tasty goodness, from sandwiches and scones to éclairs and cakes (afternoon tea from 12-6pm). A cake-lovers dream!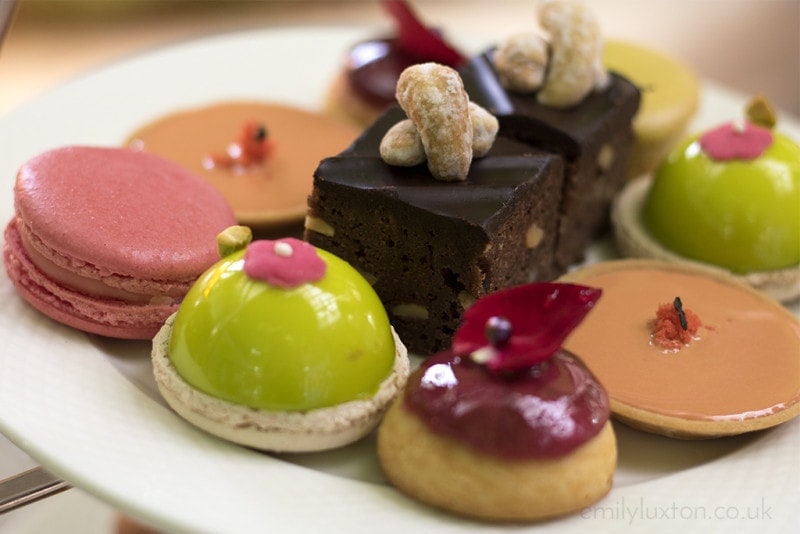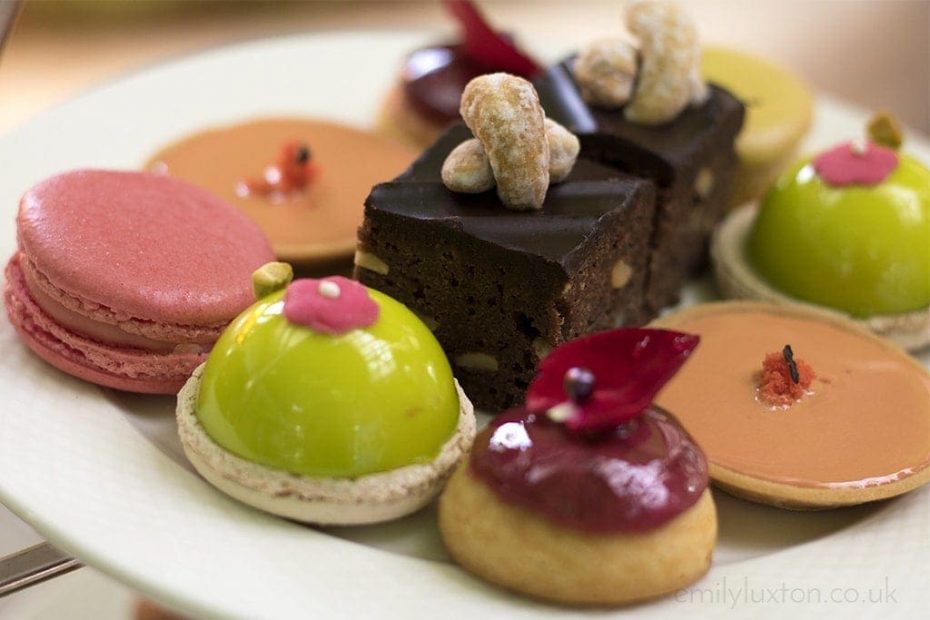 Address: The Dhara Dhevi, 51/4 Chiang Mai – Sankampaeng Road Moo 1, Amphur Muang
My Secret Café in Town
The baby sister of the original My Secret Café, which is presumably somewhere out of town, this airy, peaceful café is still – miraculously – a bit of a secret, presumably because it lies out of site from the the main street in the Old City. Head down the alley next to Akha Ama coffee shop (opposite the Buri Gallery House) and you'll spot it, lined by a narrow strip of leafy garden which lends a lovely serenity to the quiet café. The iced coffees here – photogenically served in cute milk bottles – are delicious, but the real stars are the homemade cakes, which change daily. From passionfruit cheesecake to the decadent Crownie (cookie + brownie), there's always something amazing on offer and everything tastes incredible.
Address: 175/12, Rachadamnoen Road.
D.Bistro
The award for most instagrammable desserts has to go to D-Bistro in the Old City. Set around a small courtyard, the interior of the café is cool and quiet, with a sleek modern interior that's just dying to be a background to your snaps. Even the muted grey tables seem to have been picked with Instagram in mind. The cakes themselves – and even the drinks, in fact – are essentially works of art, designed to be eaten with the eyes first. Everything is extravagantly beautiful, ridiculously creative, and brilliantly colourful – plus it all tastes amazing. Chocoholics should order the D-Bistro Chocolate Milkshake; it's literally overflowing with chocolate, filled with chunks of brownie, and topped with a scoop of ice cream and another brownie. Cake-wise, everything looks so good that repeat visits will certainly be in order; but I loved the lemon meringue pie, which was sublime!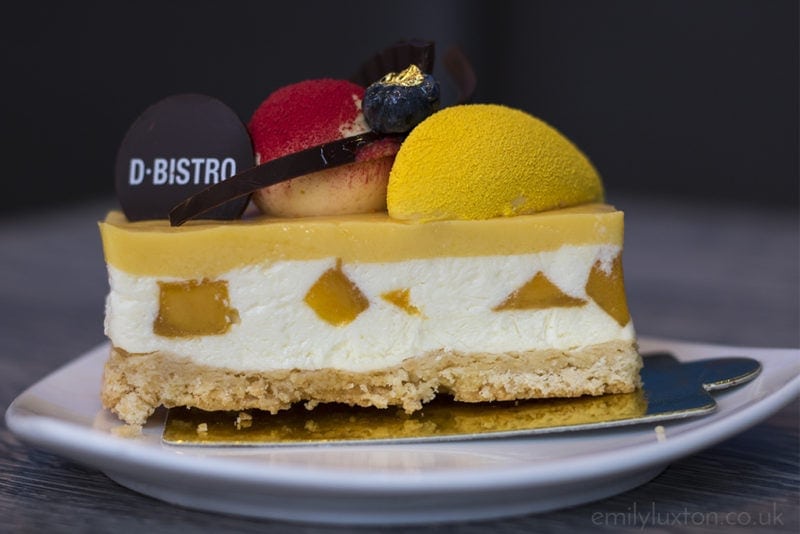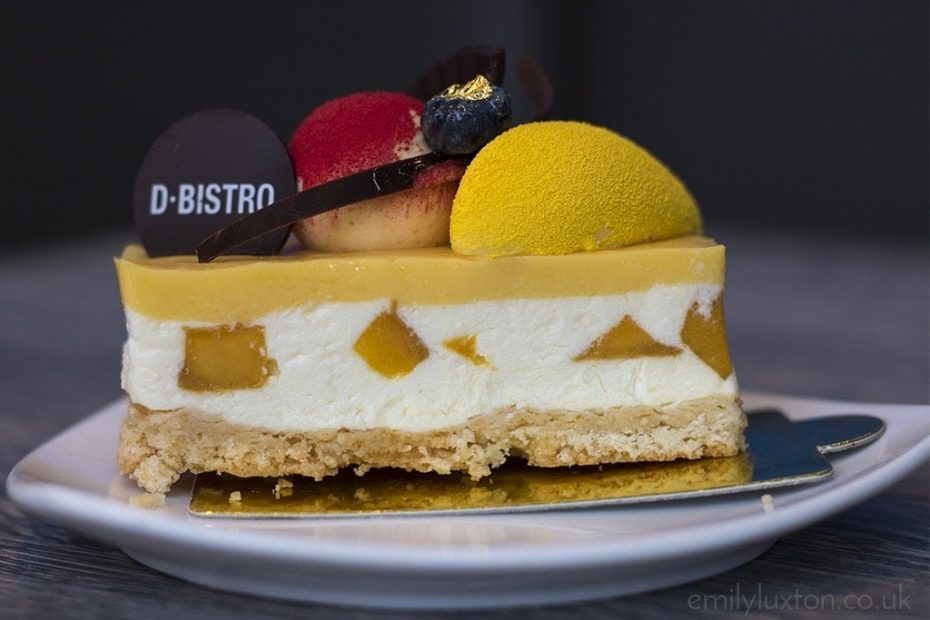 Address: 141/6 Thonon Rachadamnoen Alley.
Notable Mentions
There are dozens of incredible places in Chiang Mai to get desserts and sweet treats; these were just my three favourites. A few others include:
@Ratchadamnoen Coffee – A great coffee shop in the Old City. Sweet lovers should visit for it's layered and multi-coloured rainbow crepe cake; a cream-filled nightmare that has future-heart-attack written all over it! Corner of Jhaban Rd and Rachadamnoen Alley (opposite the police station).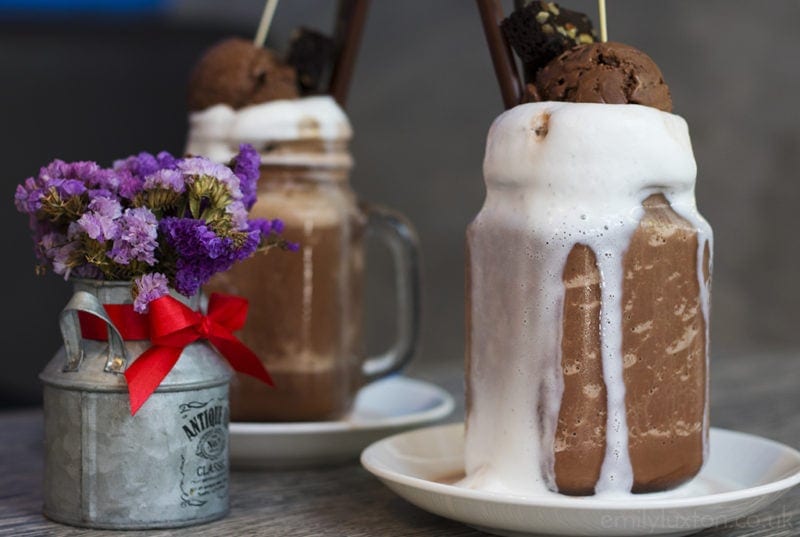 Heart Made Patisserie – A cute little bakery behind a gallery in Nimman, which sells amazing homemade cakes. The chocolate and walnut brownies are a must-try. On Nimman Soi 1.
Anantara – Another place for afternoon tea in Chiang Mai, this one is in the city centre, in the former British consulate building which is now the Anantara Hotel. Colonial-era architecture overlooking the River Ping, this is the perfect place to take tea. 123-123/1 Charoen Prathet Road.
If you've found any other great places to eat cake in Chaing Mai, let me know in the comments. I'll definitely be going back…
Love this post? Share it on Pinterest: