Some posts on this site contain affiliate links. If you book or buy something through these links, I earn a small commission (at no extra cost to you). Take a look at my privacy policy for more information.
There's probably nothing more festive than a European city in winter. Especially if that city is coated in a dusting of snow and hosting a picturesque Christmas market. This is exactly what I found on my winter break in Lausanne – a small, pretty city near Lake Geneva in Switzerland.
They say that the women of Lausanne have the best legs in Switzerland, because the whole town is built across several hills.
The cobbled streets of the city centre – wet and shimmering in the heavy rainfall of my first day – all led steeply up or downhill. That workout is worth it, though! Especially as you emerge at the top of the wooden Market Steps to find a gorgeous view across the city from in front of the cathedral.
Lausanne Festival of Light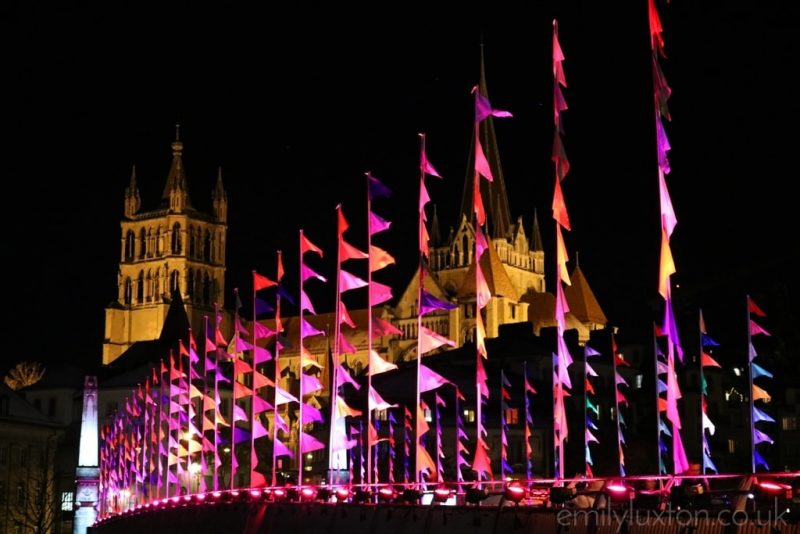 By night, this view is extra special, especially while the Lausanne Festival of Light is on (November to December). Inspired by the Leon light festival, Lausanne's was launched four years ago and is a highlight of the festive season.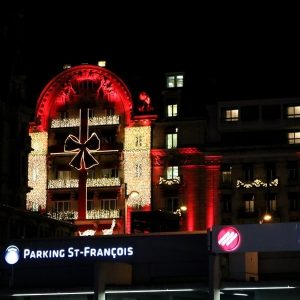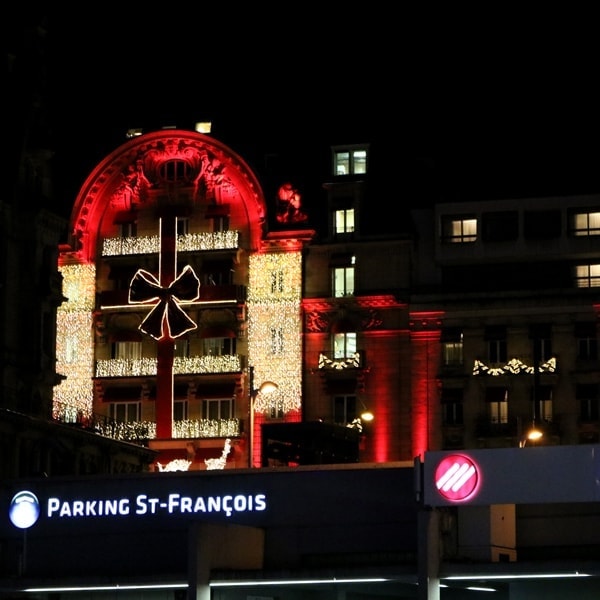 The year I visited saw thirteen light installations and sculptures installed throughout the city. This eclectic collection of beautifully lit artworks tied in perfectly with the Christmas lights around Lausanne.
I loved the huge, interactive heart on the front of Portes St Francois, with buttons to change the colours, as well as the brightly lit coloured flags lining the Pont Bessières bridge.
Lausanne Chocolate Workshop
The constant up-and-down-hill walking around the city centre also makes up for all the incredible food in Lausanne. Well, at least it probably offsets it a little!
My first stop was at one of the top chocolatiers in Lausanne, Durig, for a chocolate making workshop.
Swiss chocolate is good any time of the year! But over Christmas, it's extra special, which explains the dramatic increase in Durig's production.
The front of the store was filled with red-ribboned packages, chocolate Santas, and tantalising cream cakes, while backstage in the workshop the small team of thirteen are working like crazy to meet the Christmas demand. Yesterday, owner Dan Durig told us with a mixture of exhaustion and pride, they made 5,000 chocolates – and this was set to increase as December wore on.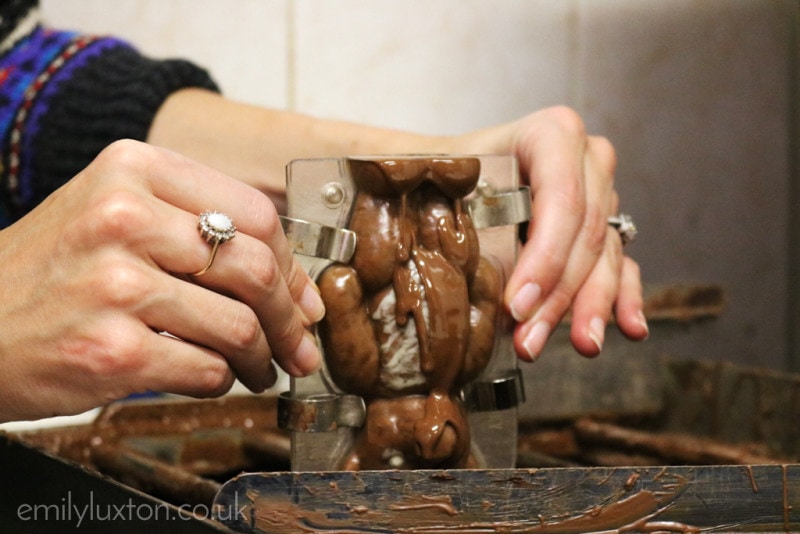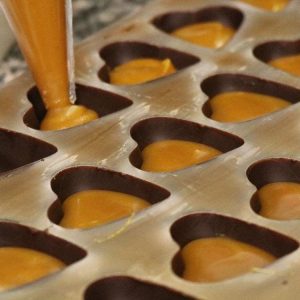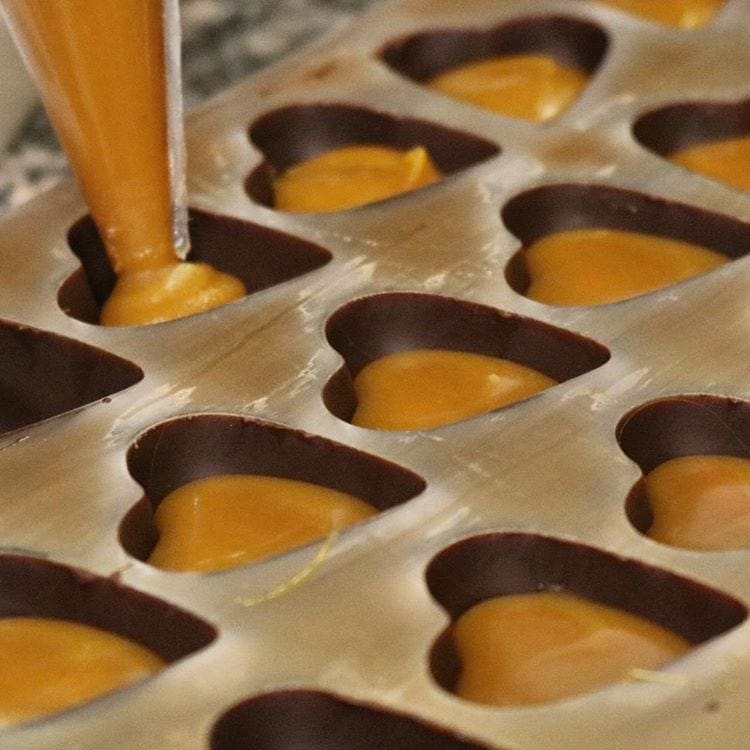 Dan is half Swiss, and after growing up in England he moved to his father's country to pursue his passion for chocolate making. His incredible store, Durig, has been open for seventeen years. Dan prides himself on using only the best quality organic and fairtrade chocolate.  
All the chocolates are handmade in house. Fascinating flavour combinations create really unique treats – like the best selling passionfruit-caramel-filled chocolates or the plum ganache.
Tasting and talking chocolate with an experienced chocolatier was an amazing experience. But the real fun was in making our own chocolate animals.
I hand-painted my crocodile-shaped mould with white chocolate details before filling it with three separate coats of dark chocolate – letting it set in between each. Between the three of us, we made a cute – and only slightly messy – animal family. And they looked fantastic wrapped in the classic Durig packaging!
Cheesey Nights in Lausanne
That evening, we moved on to Switzerland's other best-loved foodstuff: cheese. The warm and cosy interior of Café du Grütlí was blissful shelter from the torrential rain outside. In a traditional tavern packed full of locals we tucked into a delicious Swiss dish – cheese fondue.
Many locals consider Grütlí's the best fondue in Lausanne. While I have nothing to compare it to, the thick, tangy saucepan of melted cheese was absolutely incredible.
It's a really social dish, as you all crowd around the pan taking turns to dunk your chunks of bread. So it's no wonder that groups of friends crowd into this small, cosy restaurant on weekends to share a plate of fondue and a good old chat.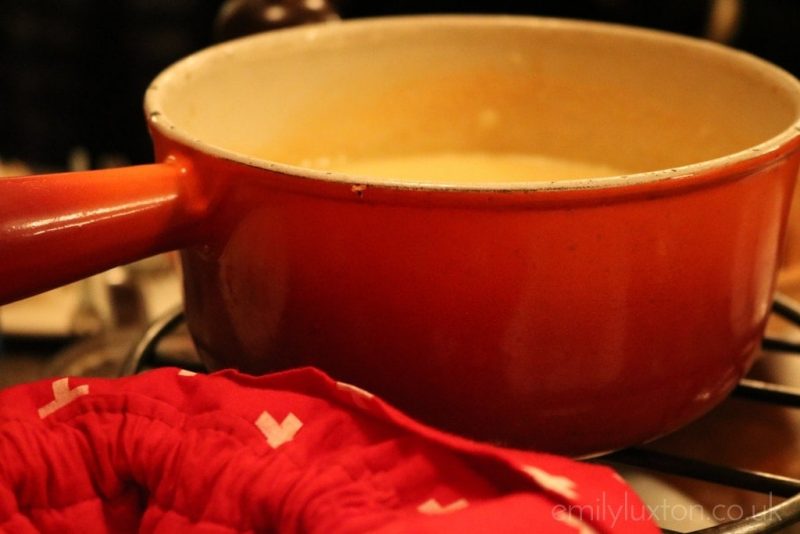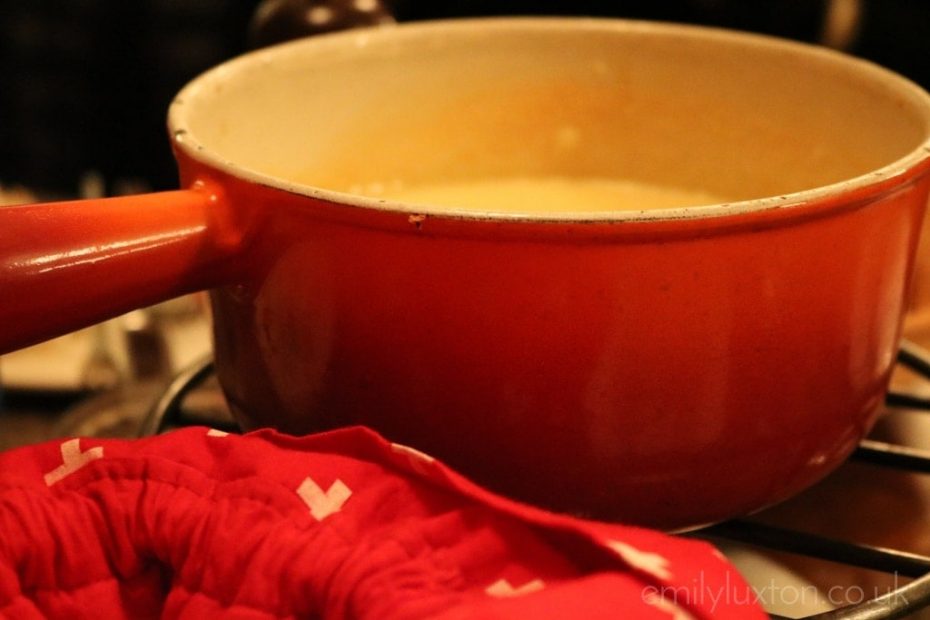 Shopping on a Winter City Break in Lausanne
I love seeking out the places that locals prefer to eat and shop, rather than flocking to the tourist restaurants. So meeting local boutique owner Pauline for a tour of her favourite shops in Lasanne was an amazing experience.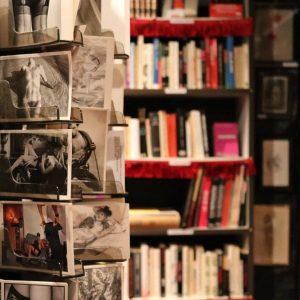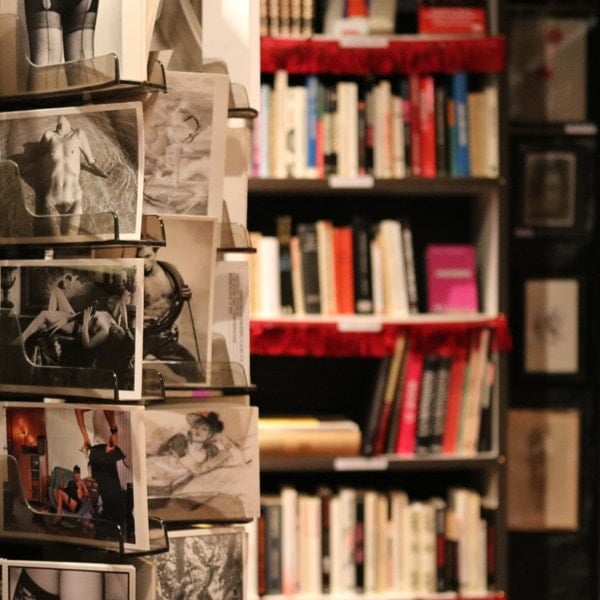 Pauline is the author of a cute little guidebook entitled Places We Love. It's a hand-picked collection of the best shops and eateries in Lausanne, laid out in a beautiful pocket-sized book.
This is the perfect way to explore the city through the eyes of a local. You'll discover places that you might never visit otherwise! Like the incredible jewellery shop-cum-gallery Vice Versa, which is half-hidden on the second floor of a block of offices.
You'd never stumble upon it without Pauline's help. Yet this beautiful gallery is filled with stunning pieces of jewellery which are almost artworks, and it's well worth a visit. We swung by a few of the highlights of Places We Love, from an ancient tavern beloved by locals to a fascinating erotic bookshop – all places I'd never visit without being shown them by a local.
Pauline's own shop, Chic Cham, is also an absolute gem; a stunning boutique filled with bespoke furniture and funky design pieces that's the perfect place to pick up an alternative souvenir or some cool homeware. I could have spent hours browsing her eclectic collection. But again, this shop is one I'd never have found without a local recommendation.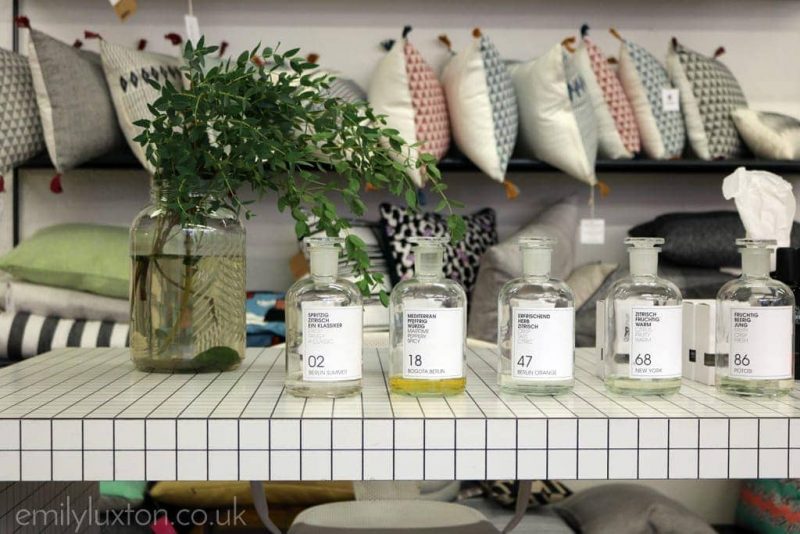 Lausanne Christmas Market
Lausanne is definitely a shopaholic's dream. Especially because it seems to have more independent stores and funky boutiques than brand name shops.
At Christmas, the shopping is taken up a notch. There's a beautiful European Christmas market in the centre of town, where dozens of cute log cabins serve vin chaud (hot wine) and plenty of other Christmassy treats, as well as beautiful handmade gifts.
But year-round, Lausanne is an excellent place to shop – especially for food.
On Saturday morning I headed out into the ice-cold city to explore the famous Lausanne Market. This sprawling affair takes over the Place de la Rippone, also branching out along several of the neighbouring streets.
This is where the Lausannois shop for food. From great local ingredients like cured meats and locally foraged mushrooms, to more exotic things like colourful spices and Cypriot olive oils.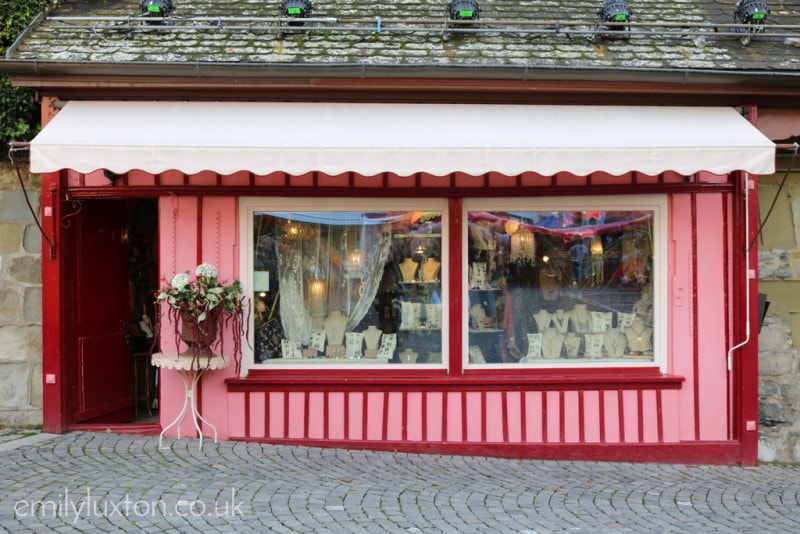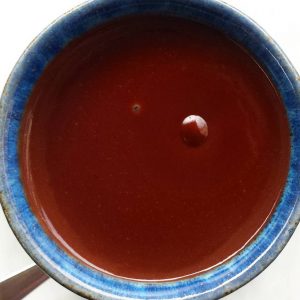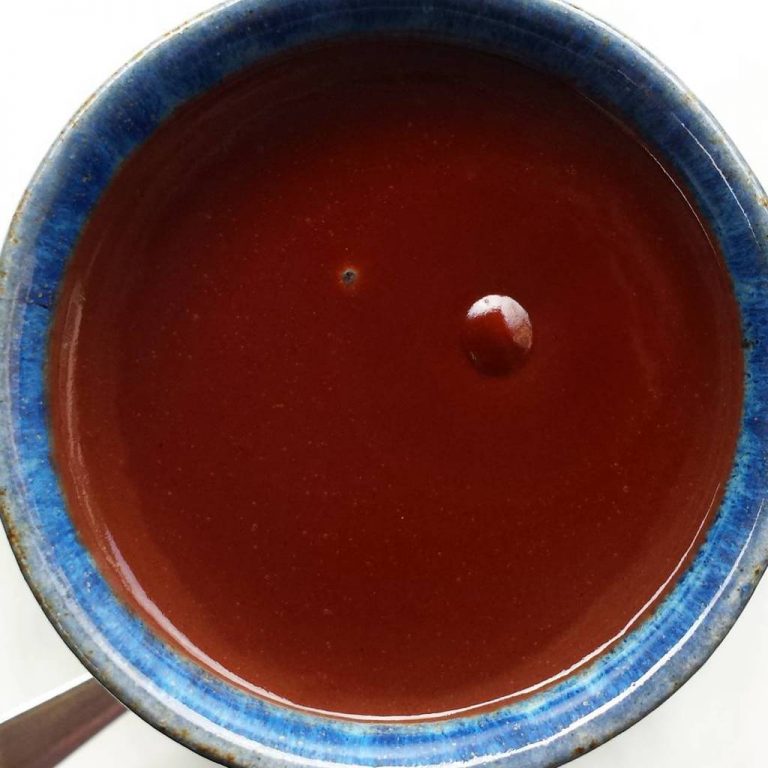 Hot Chocolate Time!
It was great to explore the sights and smells of the market and do some people watching. But once the cold became too much, I headed for a pick-me-up in the form of Lausanne's best hot chocolate. 
Le Barbare was another of Pauline's suggestions, a tiny little café at the top of the market steps which locals agree serves the best hot chocolate in town. I sat on the little outdoor terrace in spite of the cold, with a fabulous view of the city, and half-drank, half-ate my way through a hot chocolate so thick that my spoon could float on top of it.
Let alone the best hot chocolate in town, this may be the best hot chocolate in the world! It's certainly one of the best I've ever tasted. In fact, later that same day I was tempted back for another cup.
This time, it was snowing outside as myself and two of my fellow bloggers tucked into three hot chocolates smothered in snowy clouds of whipped cream. We were warm and cosy in the corner of the minuscule café, now crowded with locals and tourists alike.
It was the perfect hot chocolate experience and definitely my highlight of Lausanne.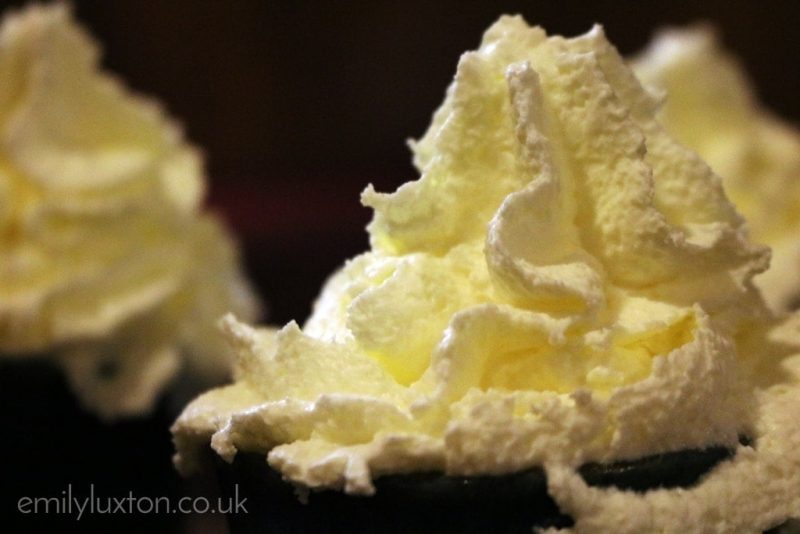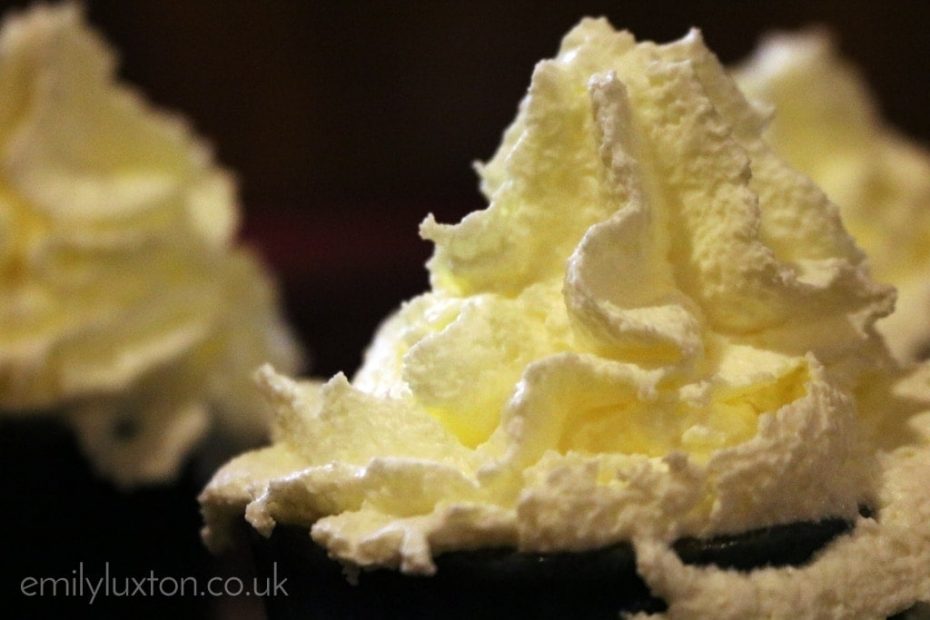 Winter in Lasanne
We battled through all winter weathers during our three days in Lausanne. From freezing, heavy rain, to icy winds, and even a light dusting of snow, but finally on our last day we were blessed with piercing sunlight and fresh, clear air.
This was the perfect weather to head down to the shores of Lake Geneva for some spectacular views of the lake and the distant, blue-tinted mountains.
The day was stunning, but the air was still sharply cold, so we were grateful for the warm interior of the lakeside Olympic Museum.
We were visiting the museum café for brunch. This is another local favourite, with a delicious buffet and fantastic views across the lake through the huge floor-to-ceiling windows. But first, we had time to explore the museum, which was surprisingly interesting.
Even those who don't care much about sport or the Olympics (like me) will find something intriguing about the museum's brilliantly designed, high-tech displays. Or at least have some fun on the skill-testing games downstairs!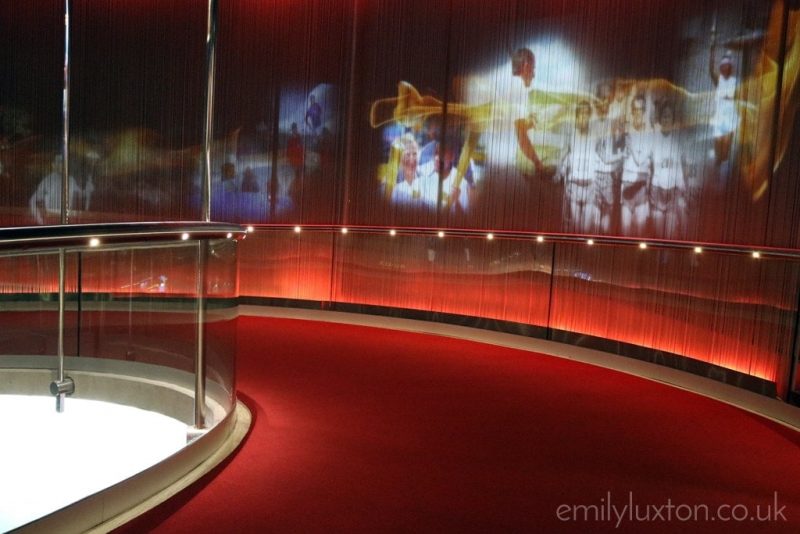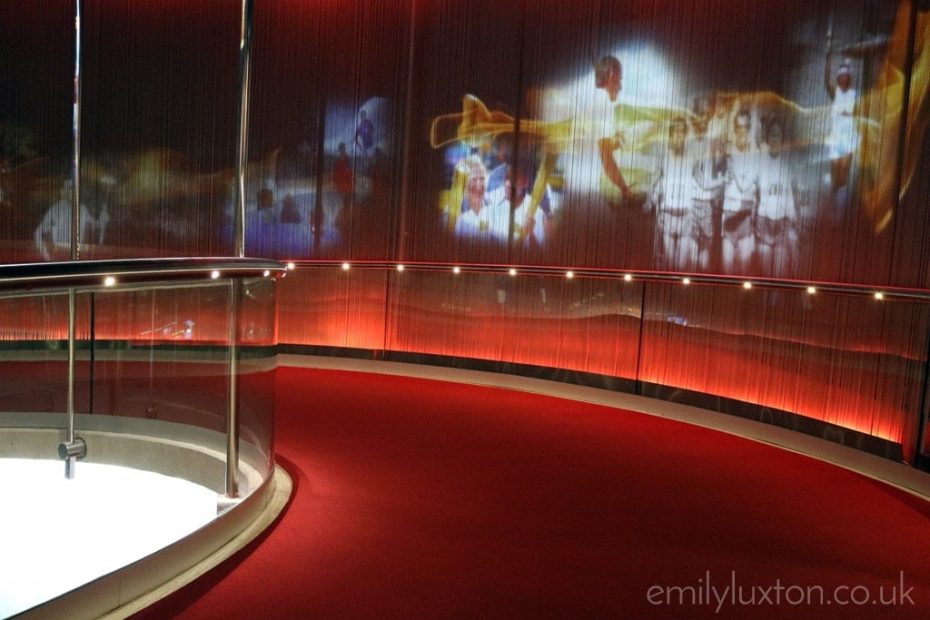 The chill blue of Lake Geneva glinted in the background as the train pulled me away from beautiful Lausanne, my whirlwind winter trip over all too soon.
That glittering lake made me promise to return soon, preferably in summer, for swimming and hiking in the surrounding mountain countryside. But even during freezing winter, Lausanne made a fantastic, festive city break – especially for food lovers.
On this trip I was a guest of the Lausanne tourist board. All words and opinions are my own.
PS – Don't miss my other post Eat like a Local in Lausanne.