Some posts on this site contain affiliate links. If you book or buy something through these links, I earn a small commission (at no extra cost to you). Take a look at my privacy policy for more information.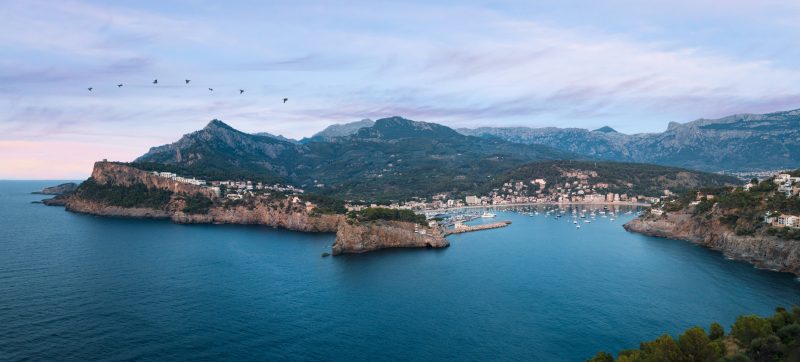 Many people think of Mallorca as simply a sun, sea, and all-inclusive-resort kind of destination. But there is so much more to this Balearic beauty – so it's well worth seeking out some of the more unusual things to do in Mallorca while you're there.
With the Balearic Islands looking like one of the safest candidates for travel later this year, you might be thinking of planning a trip to Mallorca. Obviously, keep an eye on all the rules and check the latest updates before booking anything.
I've visited twice now – in fact, Mallorca was the very first place I travelled abroad without my parents, way back when I was just 18! And if you're needing to scratch that travel itch, I'm happy to report that you can't go too far wrong with Mallorca.
If you take the time to really explore the island, there's so much to discover. From hidden beaches and quaint fishing villages on the coast, to the stunning mountainous interior… not to mention an exceptional cuisine to discover!
Instead of booking a resort or a bog-standard package holiday, why not plan a road trip. Or better yet, get the experts at Original Travel to plan one for you (more on that at the end of this post). Here are some ideas to get you started…
This is a sponsored post with Original Travel. However, all words and opinions are my own (as always).
Unusual Things to do in Mallorca
1. Plan a Road Trip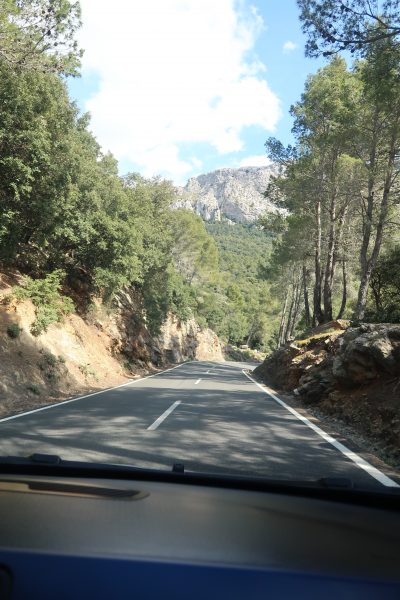 For such a small island, Mallorca is packed with a huge variety of landscapes. So one of the best ways to explore the island is to rent a car and plan a mini road trip.
Car rental is pretty affordable in Mallorca and gives you total freedom to explore. Plus, the island has some incredibly scenic roads – especially as you wind up and over the mountains. Check out the video of my Mallorca road trip for some more inspiration.
Prefer something a little more active? Instead of a car, you could hire a high-quality bike in Mallorca to explore the island. Cycle up and over those winding mountain roads for stunning vistas of the island, explore the wildlife-rich national parks, and stop off at a few beaches to cool off with a swim!
2. Explore Fornalutx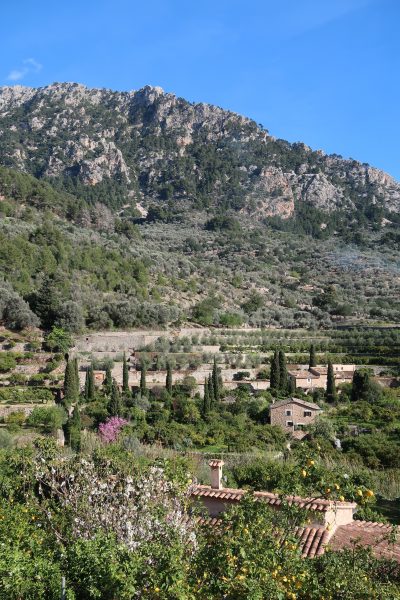 One of the best places I visited on my Mallorca road trip was the stunningly pretty village of Fornalutx. It's often called the "prettiest village in Spain", and when you visit it's easy to see why.
This gorgeous village is full of cobbled streets and honey-coloured stone buildings. Surrounded by fragrant orange and lemon groves, with the Serra de Tramuntana mountain range beyond, the historic little village dates back over 1,000 years. It has a rustic charm and a sleepy, tranquil atmosphere – and is an absolute must-visit in Mallorca!
3. Get Your Gaudi On at Palma Cathedral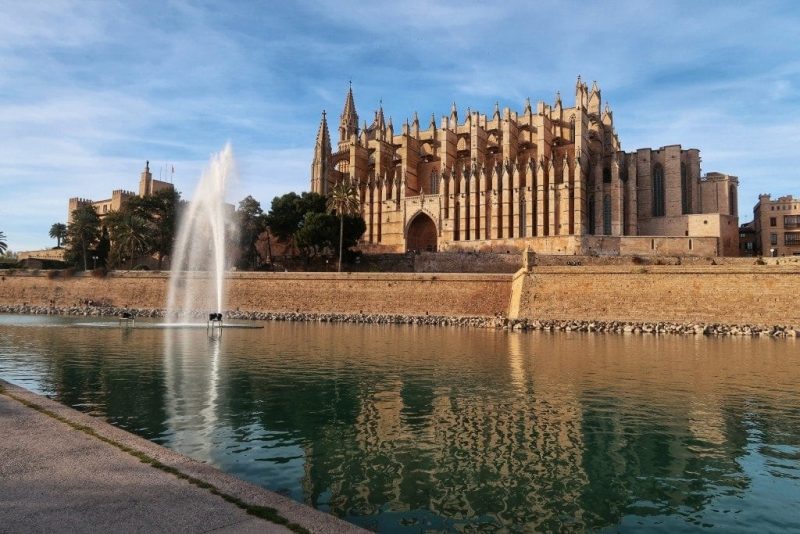 Designed by the legendary Catalan architect Antoni Gaudí, along with artist Miquel Barceló, the cathedral in Palma was well worth the trip there. I visited both times I was in Mallorca, it's such an amazing sight!
The first time I visited Palma it happened to be a public holiday, when all the shops were closed and the streets were quite literally empty. This meant that unfortunately, we couldn't go inside – but that we had the exterior of the cathedral to ourselves.
It's a breathtaking Gothic structure, with colourful stained glass windows and a beautiful façade. Inside it just gets better! This building is a must-see in Mallorca, even if you're not a lover of art or architecture.
4. Soak up the Views from Castell de Bellver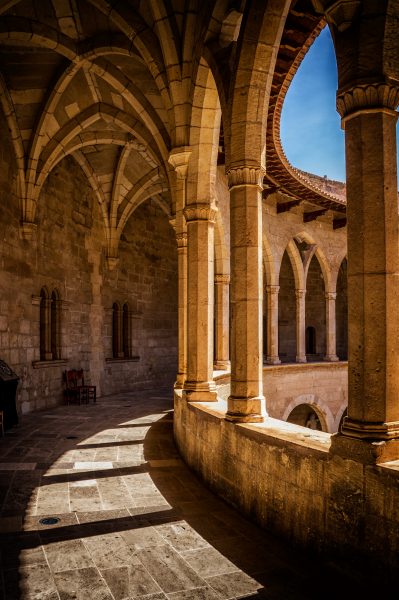 Also worth visiting if you're in Palma is the Castell de Bellver, which is set in a lovely park on top of a hill and provides stunning views across the city.
The circular castle, with its unique round tower, is the only one of its kind in Spain. It has a pretty rich history, dating back to the 1300s. Admission is free on Sundays, or just 4€ otherwise, so it's a great place to while away an afternoon and soak up the views of picturesque Palma.
5. Escape to the Mountains on the Tren de Sóller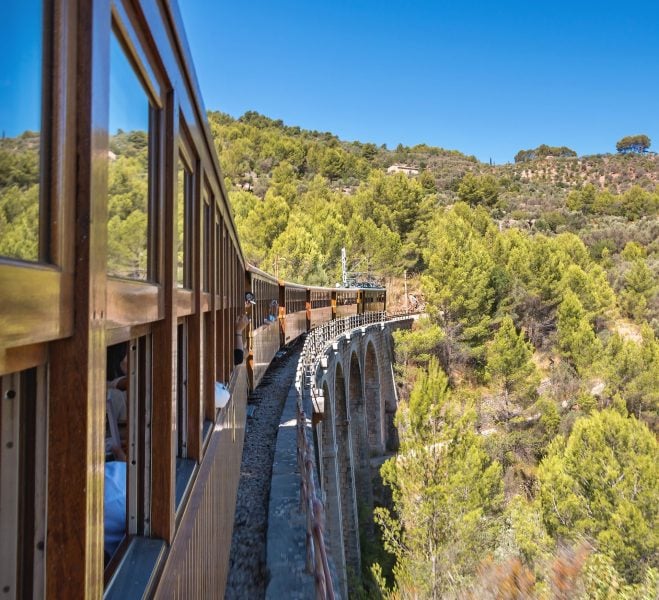 What better way to view the 1,400-foot high mountain range of Sierra de Tramuntana than from a scenic train ride?
Take the Tren de Sóller, a beautiful, wood-panelled train, from Palma to the pretty mountain town of Sóller. The hour-and-a-half journey crosses some gorgeous countryside before winding its way through the mountains, providing spectacular views.
6. Explore the Cuevas del Drach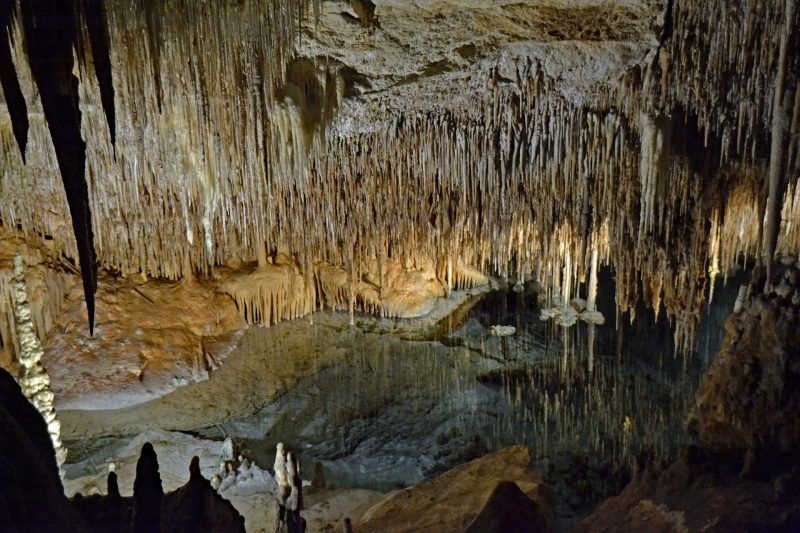 Located on Majorca's east coast, the Cuevas del Drach (Drach Caves), are one of the island's most impressive attractions. This network of stunning caves extends for 1,200 metres.
Don't miss an opportunity to take a boat ride across the 170-metre-long Lake Martel to cruise beneath the stalactites perfectly reflected in the still waters. There's even a classical music concert on the lake, so it's definitely one of the more unusual things to do in Mallorca.
7. Uncover Hidden Beaches at the Parc Natural de Mondrago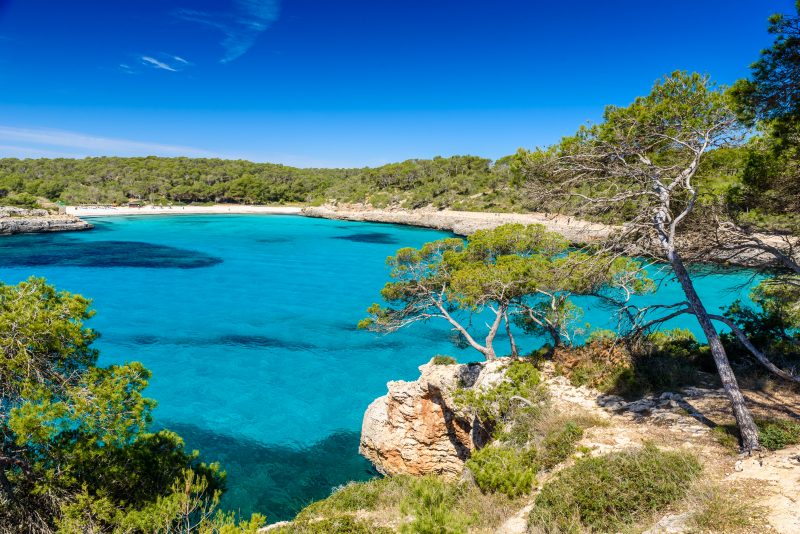 There are a few natural parks in Majorca, and one of the nicest is the Parc Natural de Mondrago. A beautiful stop for any holiday in Majorca, this is the ideal place to seek out hidden coves and deserted beaches, far from the crowds of Magaluf.
Located in the southeast of the island, Mondrago has some truly idyllic beaches which are quieter and more isolated than those in the resorts. And with over seventy species of birds, as well as lots of other wildlife, the park is great for nature lovers, too.
8. Go Horse Riding in the Mountains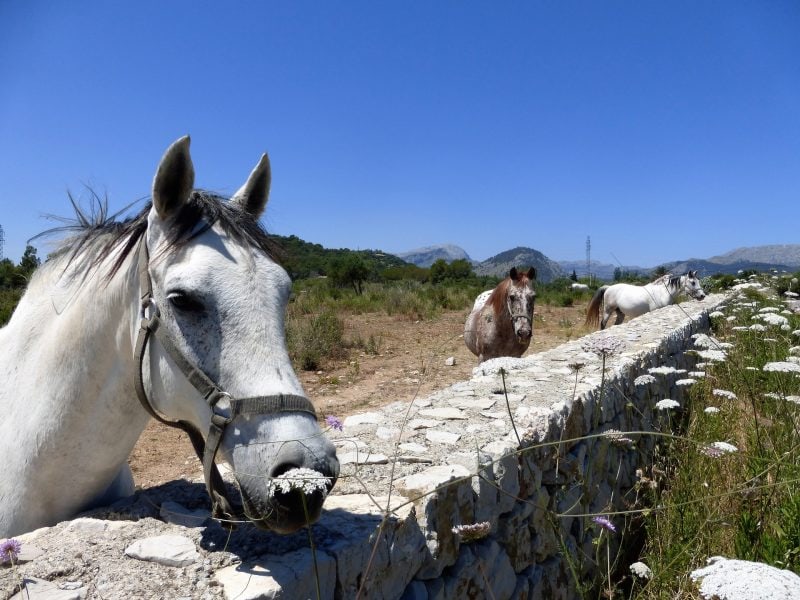 For a unique perspective on the mountains in Mallorca, take a horse riding tour. This is the perfect way to explore the unspoilt interior of the island.
There are several farms that offer guided horse riding tours, like Ranxo Ses Roques. Immerse yourself in nature with a gentle horse ride through the forests and mountains in Alcudia.
9. Visit a Winery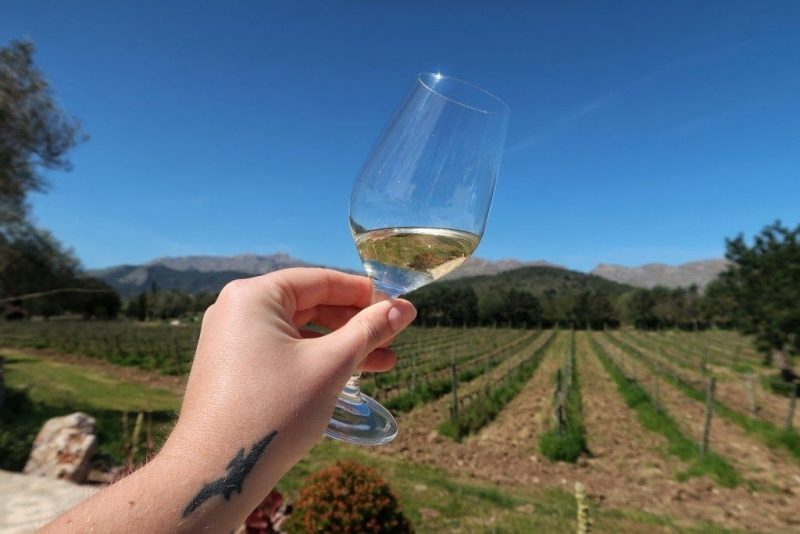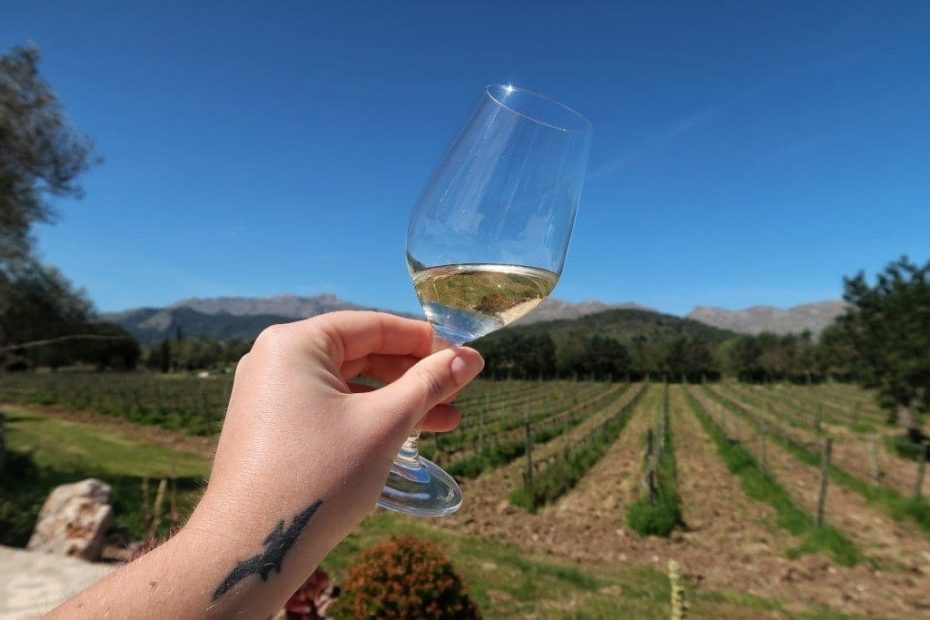 Did you know there are over 70 wine producers on the island of Mallorca? Visit one or two for a tour of the vineyard and the winery to learn more about the winemaking process, and – of course – for a tasting of the products!
Although not something you might associate with Mallorca, this is certainly one of the more unusual things to do and it's a really fun activity!
I visited Ca'n Vidalet, a small, artisanal winery in the foothills of the Tramontana, surrounded by spectacular mountain scenery. A tasting of three wines only set us back 12 euros each! It was gorgeous: we sat in the sunshine, sipping wine and eating traditional Mallorcan tapas. I'd highly recommend it!
10. Rent a Boat in Mallorca and Start Your Unique Island Adventure
Tired of the usual tourist trail in Mallorca? Consider something truly extraordinary by renting a boat to explore the island's hidden coves and pristine beaches.
It's an offbeat adventure that lets you uncover Mallorca's secret gems from the crystal-clear waters – a memory you'll cherish forever. You can rent a boat with Zizoo and start your adventure.
Original Travel can Help you Plan
Planning a trip has always been a bit of a headache, but it can be especially tiresome these days, with all the new rules surrounding travel, different entry requirements for every country, and things changing all the time.
Luckily, there are experts who can do it all for you. Original Travel is a luxury tour operator specialising in creating tailor-made holidays across the globe. This isn't like booking an off-the-shelf package holiday. Instead, they work with you to create your dream itinerary. So you get to plan the perfect holiday – with none of the hard work!
I've got first-hand experience using Original Travel to plan my trip to Rome, so I know just how good the service is. And in these uncertain times, having an expert on hand to help you plan your holiday can only be a good thing!
Are there any other unusual or fun things to do in Mallorca that I should add to this list? Leave a comment and let me know!