Some posts on this site contain affiliate links. If you book or buy something through these links, I earn a small commission (at no extra cost to you). Take a look at my privacy policy for more information.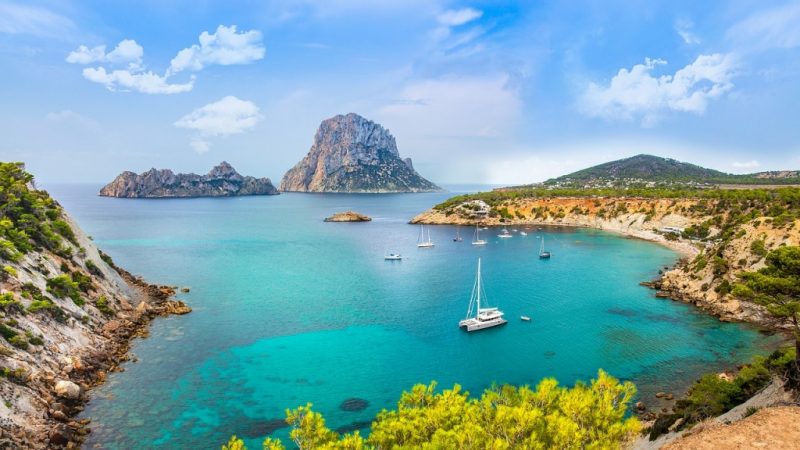 Ibiza has been on my travel wishlist for a very long time! Sumptuous beaches, glamorous beach clubs and gorgeous spas make this stunning Spanish island a hotspot for stylish holidays. But it's still possible to ditch the tourist crowds and find some gorgeous secret beaches in Ibiza!
There's nothing more luxurious than lazing about on your very own private beach! So make like the locals and walk a little to find some of the island's best hidden beaches.
Better still, you could hire your own boat charter in Ibiza and sail round to a private cove! Some of these secret beaches in Ibiza can be pretty hard to reach, so imagine beach hopping from the luxurious privacy of your own private sailboat or RIB! I've included some info about how to organise it at the end of this post.
This post was brought to you in collaboration with Click&Boat.
Secret Beaches in Ibiza
Cala Xarraca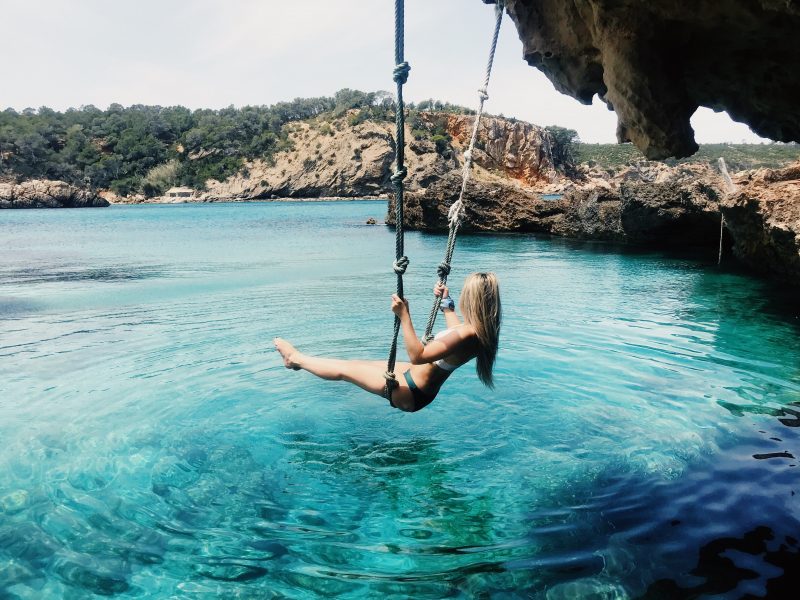 In the north, Cala Xarraca beach is almost the best-kept secret on the island! A picturesque cove surrounded by rich green forest and rocky pathways, this is probably the most popular "secret" beach in Ibiza.
The beach has coarse sand and a rocky coastline that's popular with divers, photographers and artists. There are also natural mud baths to the left of the bay which are said to have healing properties – your very own outdoor spa!
Cala Xarraca is definitely not as hidden as it once was. But because getting there is a bit of a trek is still a nicely hidden hotspot.
If you're chartering a boat in Ibiza, there are dozens of smaller, more private coves to explore nearby. Such as Sa Cova de Xarraca, just around the rocks to the right. Some can only be reached from the sea, so a boat is a brilliant way to explore!
Benirras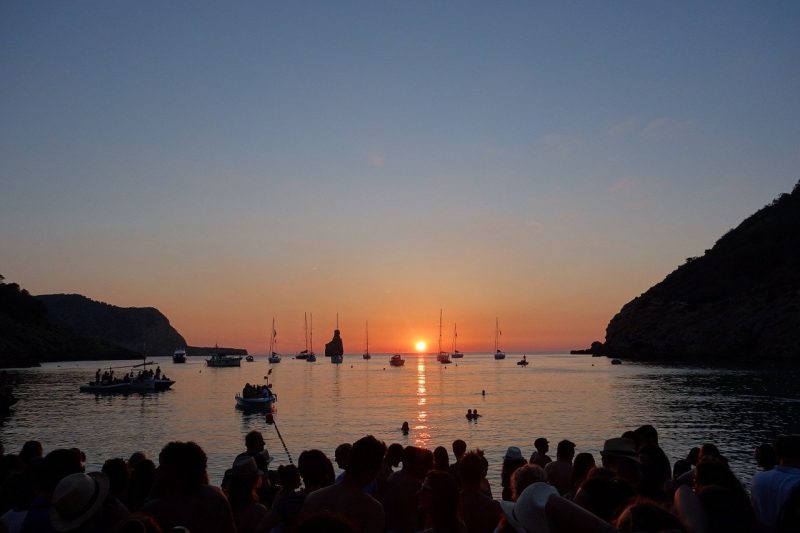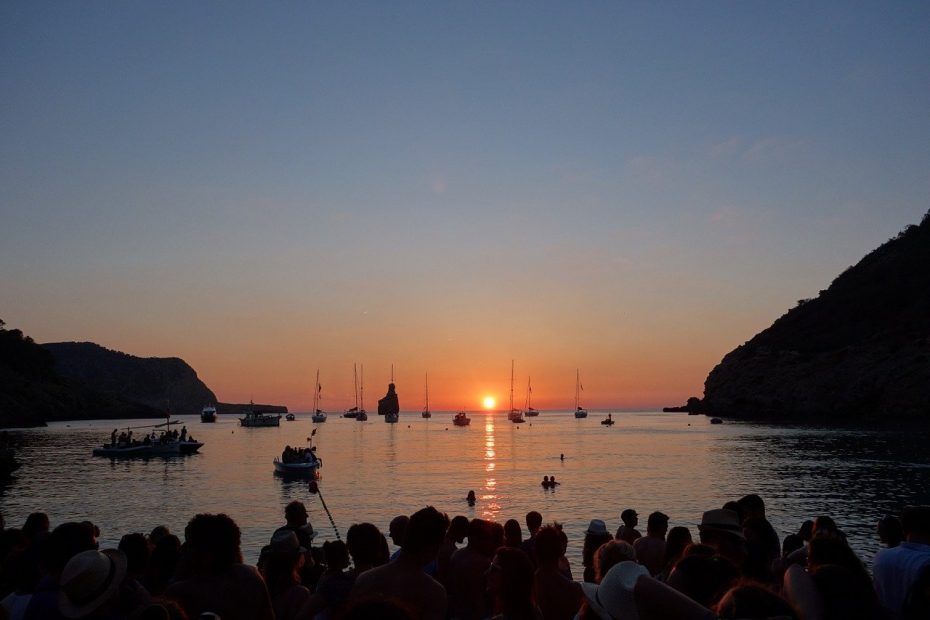 Benirras, around the corner from San Miguel, may well be one of the best beaches to watch the sunset in Ibiza! Especially if you've chartered a boat.
At the approach of sunset, the bay at Benirras fills with yachts and sailboats. A party atmosphere descends, with traditional drummers and dancers hypnotising their audience as the sun sinks to the horizon, closing another spectacular Ibiza day.
Cala D'Aubarca
Cala d'Aubarca is a small, remote cove hidden away amongst impressive cliffs. It's sheltered between the Cap des Rubió and the Cap d'Albarca, both of which are over 200m above sea level.
The walk to reach Cala d'Aubarca takes 30-45 minutes, so not many people make the trek. This means you're pretty likely to have the area to yourself!
There's not much of a shore, and no sand, but bathing among rocky pools beneath the towering cliffs is an unforgettable experience!
Cala Llenya
A pretty white sand beach within a fragrant valley of pine trees, Cala Llenya is popular with local families. Smooth waters make the bay ideal for all levels of swimmers, while the shade of the nearby pines offers respite from the midday heat.
Despite its blissful beauty and stunningly clear waters – perfect for snorkelling – this luxurious little spot is never very crowded, so it's ideal in high season.
Es Torrent
Silence is golden at Es Torrent, where noisy items such as radios and beach balls are forbidden and where the pricey beach beds keep the holiday crowds at bay. The result is a quiet and serene beach that feels like sheer luxury.
Surrounded by red cliffs, with clear blue water and a sense of blissful peace and quiet, Es Torrent is another Ibiza beach that rarely gets too busy. Don't miss the nearby restaurant and bar, also called Es Torrent, for some traditional Ibicenco seafood dishes.
Cala Llentrisca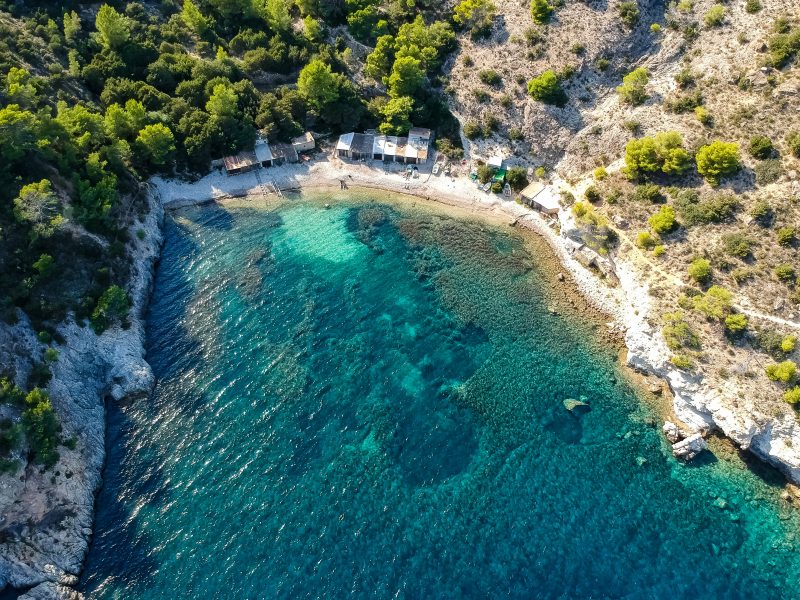 Cala Llentrisca is another of the most famous secret beaches in Ibiza! Although quite well-known, the short walk to reach it tends to keep visitor numbers low.
Backed by lush pine forests and lined with rickety fisherman's huts, this small pebble beach feels truly remote. Locals say it's often deserted until late afternoon, so aim to arrive early if you truly want a beach to yourself.
Cala Mastella
Accessed along a dirt path through pine forests, Cala Mastella is a tiny, unspoiled beach surrounded by cliffs. It's one of the smallest beaches in Ibiza – as well as remaining fairly secret!
The rocky seabed means clear water, ideal for snorkelling. While the famous El Bigote at the neighbouring harbour is known as one of the best seafood spots on the island!
Cala Mastella is also a popular spot for yachts, which moor up offshore to enjoy the beach before sailing round to the harbour for lunch. So if you hire a boat charter in Ibiza this could be one of the best secret beaches to visit.
How to Find your Ibiza Boat Charter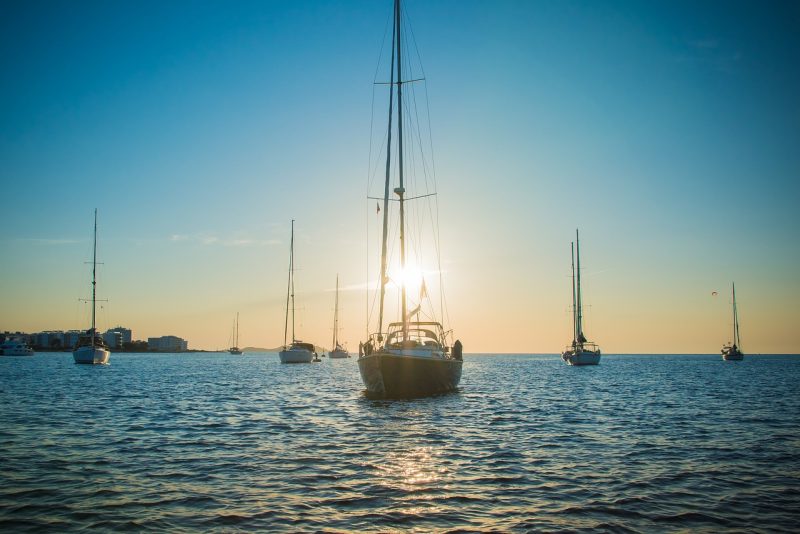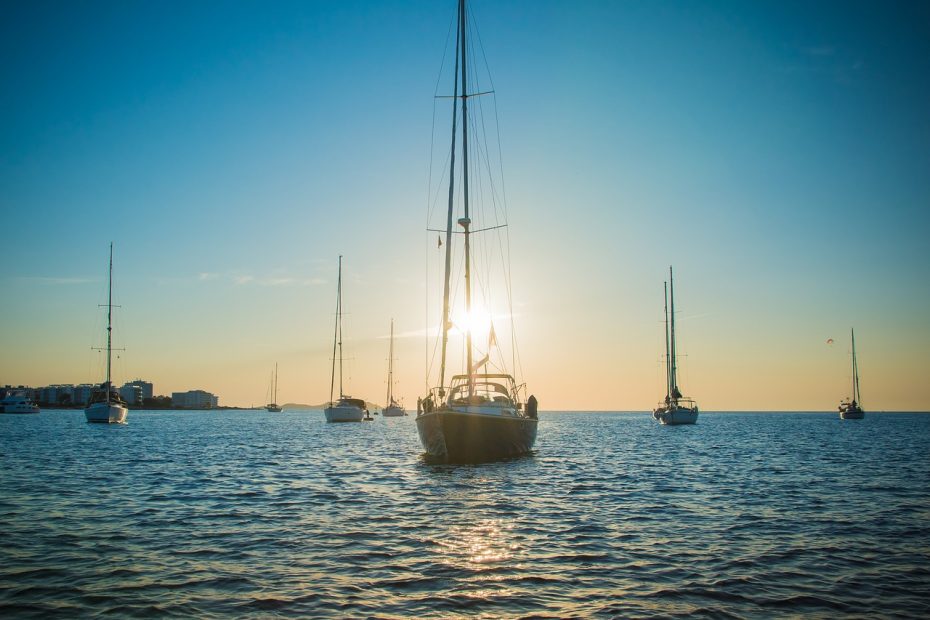 Organising an Ibiza boat charter is easier – and perhaps more affordable – than you might think.
Click&Boat are the leading professional and private yacht charter company. It's kind of like the Airbnb of boats: you can find and book Ibiza boat charters with or without a captain.
They have a huge range of boat charter options in Ibiza listed on their site (as well as other destinations in Spain, Greece and more). The average prices are between £270 and £450 a day. So if you're splitting that between a group it's actually pretty affordable! And it's such an incredible way to explore and discover a whole new side to the island.
Know any more secret beaches in Ibiza? Don't keep them to yourself – share in the comments!