Some posts on this site contain affiliate links. If you book or buy something through these links, I earn a small commission (at no extra cost to you). Take a look at my privacy policy for more information.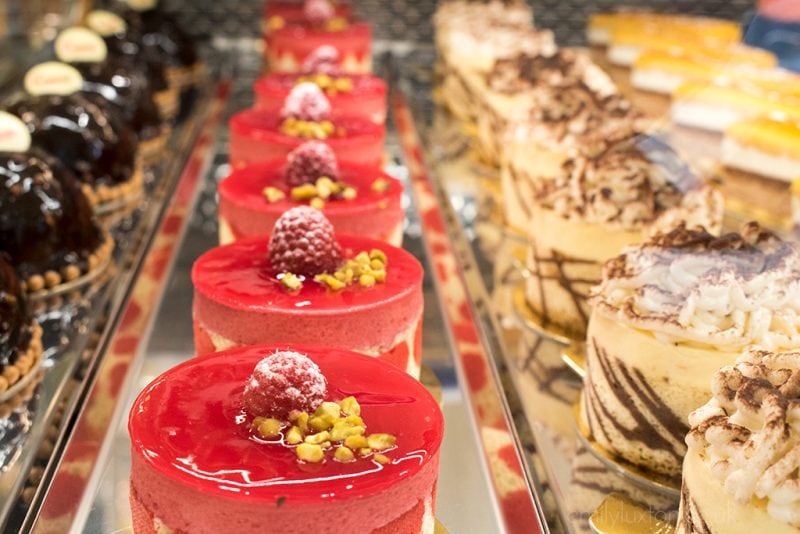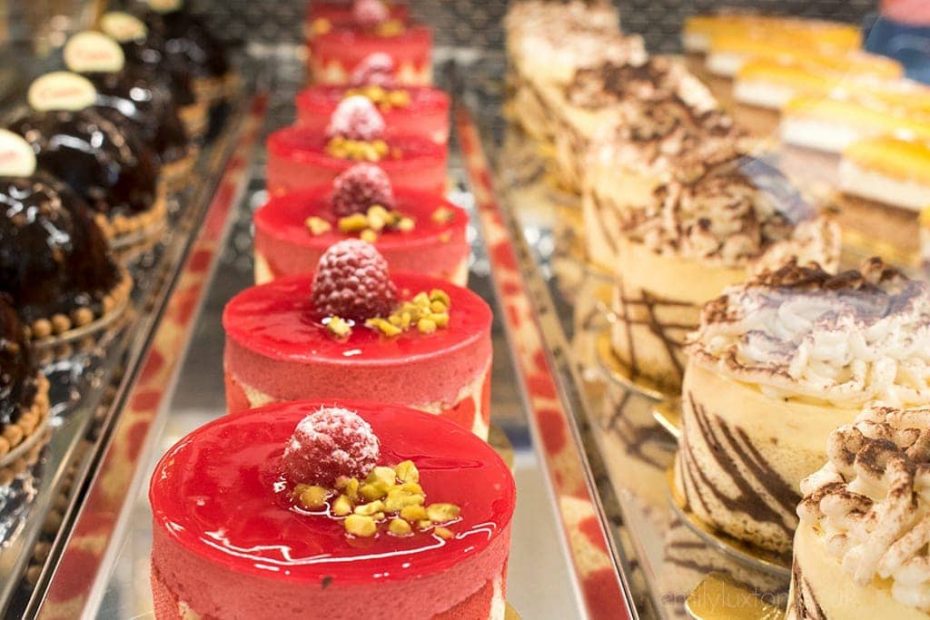 Murcia is well known for its incredible gastronomy. The fertile valleys of the region produce high-quality fruits and vegetables which feature heavily in many dishes. The varied history has influenced the culture and flavours of the region. And the rich coastline means amazing seafood. With such high-quality produce, it's no wonder the food of Murcia is so famous.
As well as typical Spanish dishes, you'll find all kinds of local specialities and unique dishes you can't find anywhere else. I've tried to round up a few of the best traditional dishes and tapas below. In particular, you don't want to miss Murcia's desserts. The region is known for its sweet shops and bakeries, and for its incredible cakes and pastries. Some of the are completely unique and all of them are amazing.
Here's my Murcia food guide, focusing particularly on regional specialities. These are the must-try dishes in Murcia, so don't miss them.
RELATED POST: Learn more about Murcia in my 48-Hour Murcia Travel Guide – focusing on things to do in the city and the surrounding region! 
RECOMMENDED TOUR: 3.5 Hour Bike and Tapas Tour
Murcia Food Specialities
The fertile valleys around Murcia are known as one of Europe's best vegetable-producing regions. Common ingredients include pepper, tomato, courgette, aubergines, beans, artichokes, and cauliflower. The excellent coastline means traditional Murcian cuisine is rich in seafood and fish, too. And then there's the Calasparra rice, which is totally unique to the region and which plays a key role in many dishes.
Here are a few of the most traditional dishes in Murcian cuisine, specialities of the region which must not be missed…
Entierro
Literally translating to "burial" or "funeral", this simple dish of anchovies (boquerones) with crisps and olives can be found in many bars around Murcia. It's a pub classic, often without a name – although in a few bars it's known as entierro. Perfect for picking at while you sip a caña (small beer).
Murcia Meat Pie – Pastel de Carne
This super traditional Murcian dish was made across the whole of Spain since medieval times. It more or less disappeared in the 19th century but Murcia kept the recipe alive, and now it's the only place where you can try the traditional pastel de carne or meat pie.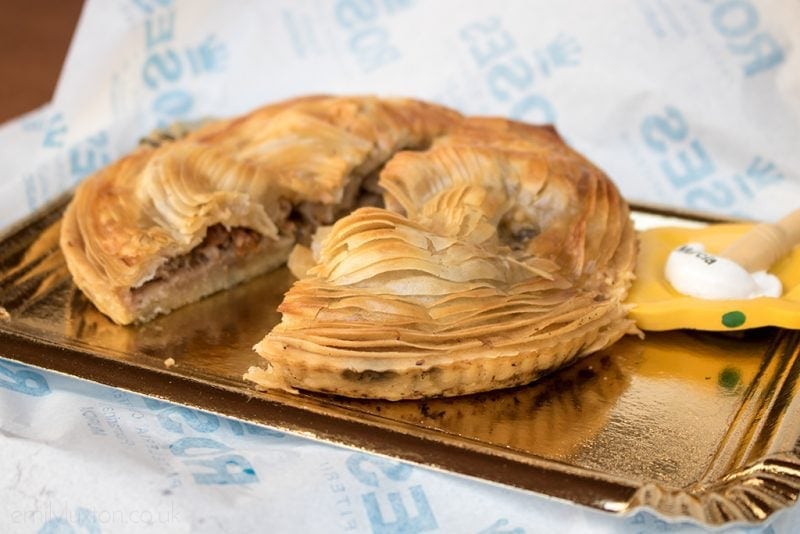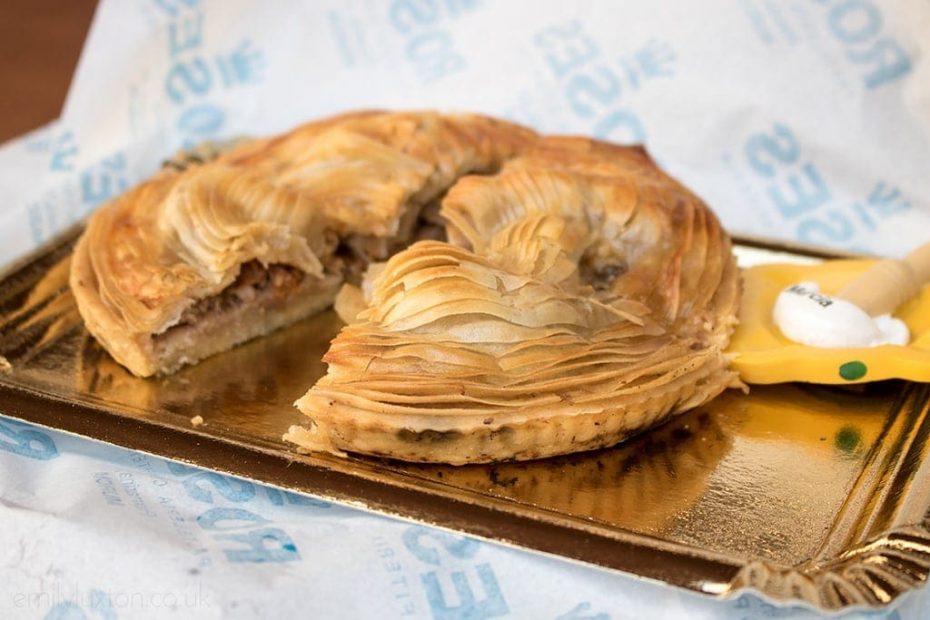 What's most unusual about the meat pie is the pastry, which is not typical puff pastry. The fiddly pattern of delicate filo pastry on the lid gives the pie its iconic style. Inside you'll find meat, egg, and chorizo. You can pick one up at most bakeries in town. But according to locals, the best place to try Murcia's meat pie is the famous bakery Zaher.
Arroz Caldero
Another of the most traditional dishes in Murcia is arroz caldero, literally rice cauldron. It's named after the cauldron-like pan in which the dish is prepared.
Dating from the 19th century, arroz caldero was invented by the fishermen at Mar Menoe, who would prepare this rice and fish dish on the beach using fish that weren't good enough to sell at market. Take a day trip from Murcia to the coast to try this dish at its best!
Zarangollo
A traditional dish from the Murcian countryside, zarangallo is essentially scrambled eggs with courgette (zucchini if you're American) and onion. Sometimes there'll be a few potatoes thrown in for good measure. It's simple, light, and really tasty.
Michirones
Beans are one of the most important ingredients in the region and feature heavily in Murcian cooking. Michirones is a tasty stew made with dried beans, a little meat, and a broth flavoured with ham bone. Most commonly you'll find it served as an appetiser in Murcia's restaurants.
Murcia Tapas
Like most regions in Spain, Murcia has several tapas dishes that are unique to the area. These are the top tapas to try in Murcia…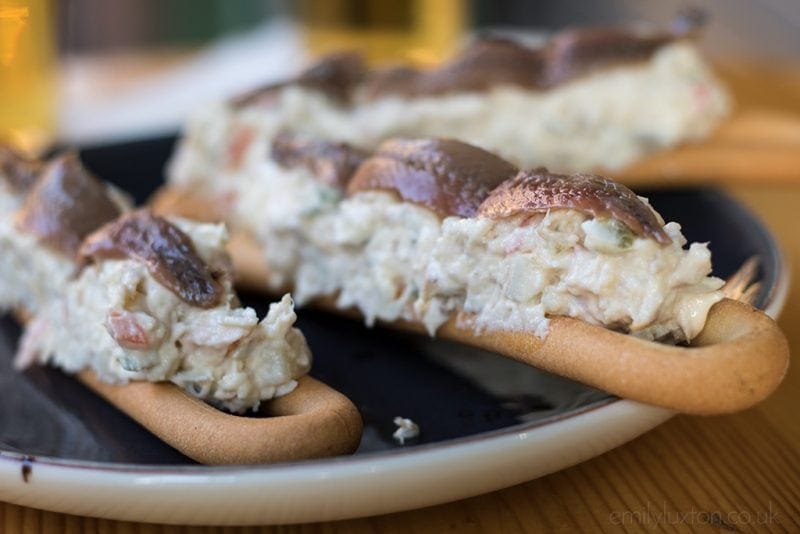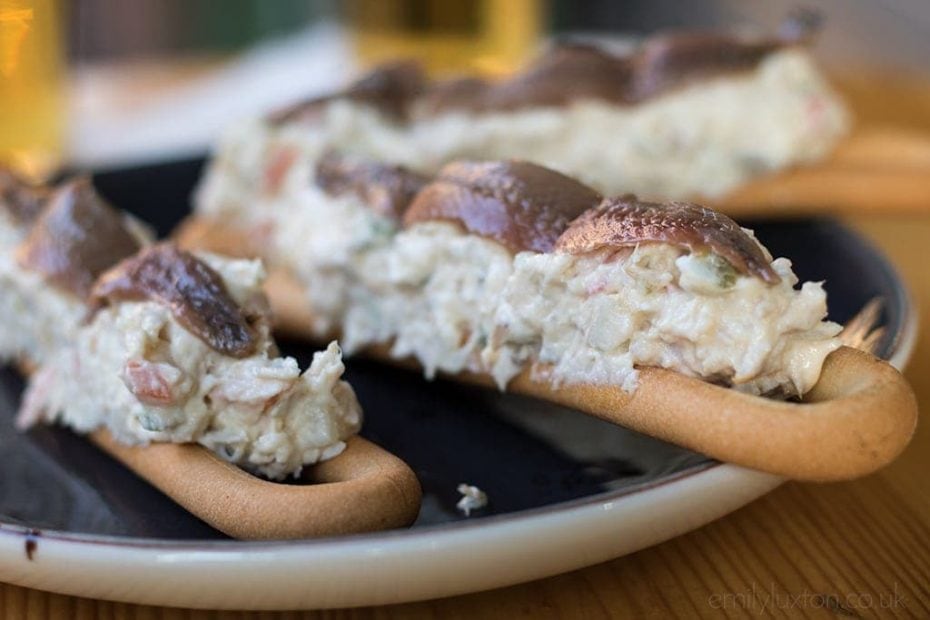 Marineras – Probably the most famous Murcian tapas, a marinera is a bread stick or very thin piece of toasted bread. Piled on top is Russian salad (potato, tuna and veg) topped with an anchovy. The secret to eating this unique Murcia food like a true local is to finish it in three bites, without spilling any. Easier said than done!
Palitos de Berenjena – These crispy fried aubergine sticks were, I believe, invented by the tapas bar Las Viandas. Aubergine is one of Murcia's most typical ingredients and fried vegetables are a common snack. But this particular tapa is unique to the bar.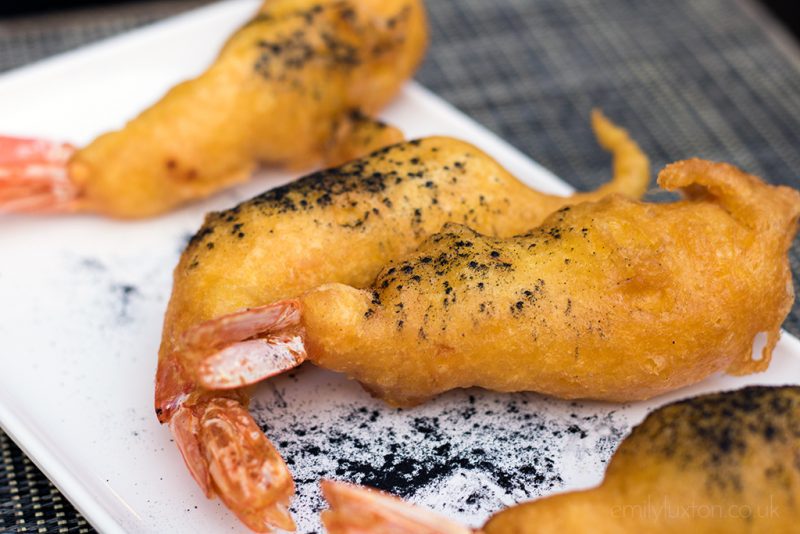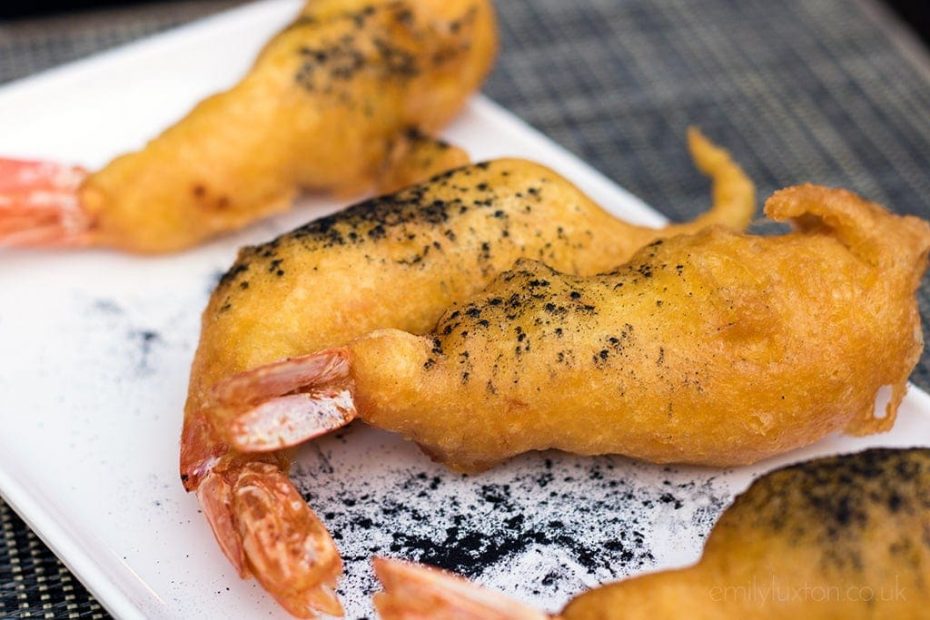 Caballitos – The name literally means "little horses", and probably comes from the fact that these deep fried battered prawns served on skewers look a little bit like seahorses. Either way, they're totally delicious!
Chipirones con habas – Chipirones are baby squids or very small cuttlefish, and habas are broad beans which are super traditional in Murcian cuisine. Not quite a tapas but often ordered as a small plate to share.
Best Murcia Tapas Bars
There's no shortage of tapas bars to experience the Murcia food scene. For the locals' favourites, head to bustling Plaza de las Flores, where the bars always attract a crowd, and with good reason!
Grab a table outside on a warm summer night and order a few plates of tapas with a caña (a quarter litre of beer) to blend in with the locals! Or, do a trail around a few different bars to experience as many as possible in one night. Here's my pick of the best tapas bars in Murcia – but remember there are far more to discover…
Gran Bar Rhin – 5 Plaza de San Pedro. Sit outside on the stools at the bar window.
La Tapa – 13 Plaza Flores. Possibly one of the best tapas bars in Murcia – definitely one of my favourites.
Las Viandas – 2 Calle Pascual. Definitely a local favourite! This is where you'll find the palitos de berenjena (aubergine sticks) mentioned above.
El Secreto – 1 Plaza Sta. Catalina. A modern tapas bar with a funky feel and a bit of an eclectic menu. You'll find the traditional dishes but also a few more contemporary surprises.
Las Mulas – 5 Calle Ruipérez. A really popular bar with a great atmosphere. I love the big, open front which overlooks the street. Don't miss the carrilla de cerdo ibérico (Iberico pork cheek).
Murcia Desserts and Sweet Food
One of my absolute favourite discoveries in Murcia was that this region has as much of a sweet tooth as I do! The city of Murcia is filled with bakeries and sweet shops, and the region has all kinds of unique desserts that kind be found anywhere else. Below are a few of the absolute must-try Murcian desserts.
One of the best places to go looking for these is Espinosa, a popular bakery that came highly recommended by locals.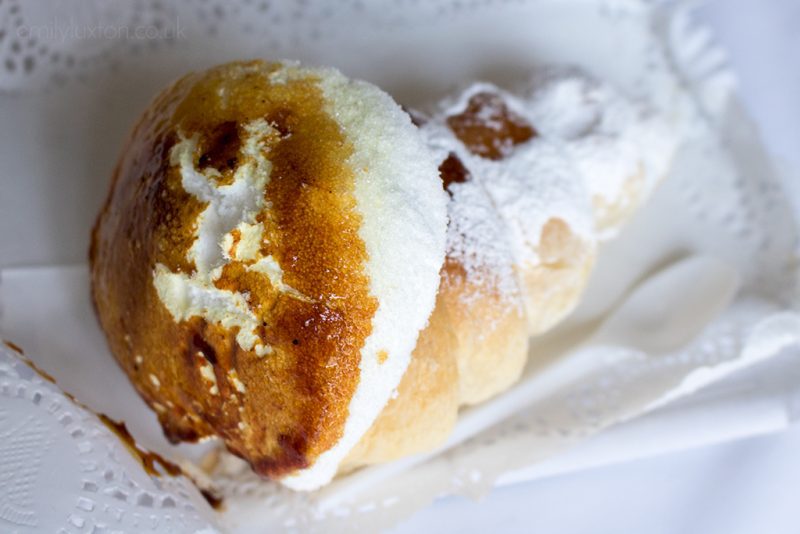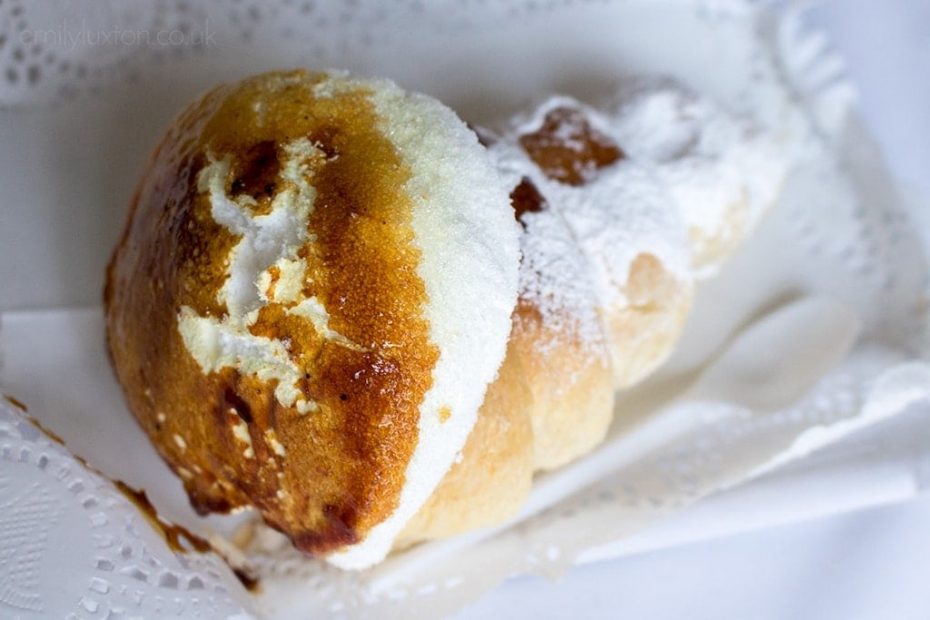 Cuerno
The name Cuerno means horn, because this amazing Murcian dessert looks just like one. It's a cone of sweet pastry filled with soft meringue and topped with toasted meringue. Sticky, super-sweet, probably horrendously bad for you, and completely delicious.
Tocino de cielo
The name of this dessert – which translates as bacon of heaven – raises a whole lot of questions. But there's nothing remotely bacon-y or savoury about this sticky, sugary cake. It's made with egg yolks and lots of sugar – and it tastes incredible!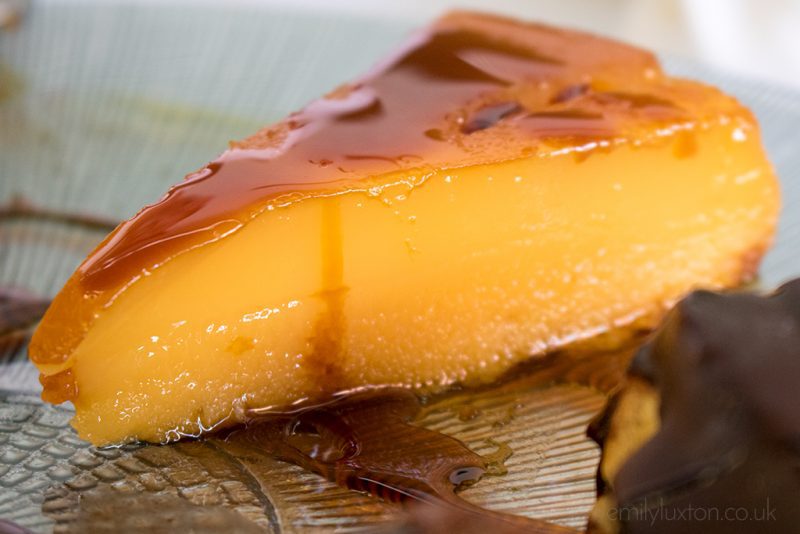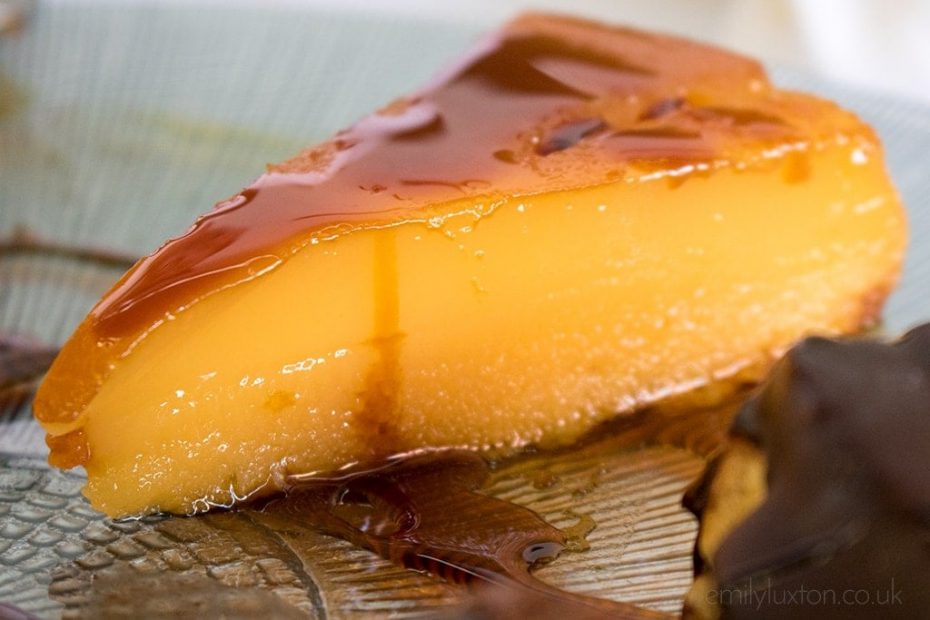 Pan de Calatrava
This is another of the most famous desserts in Murcia. A kind of flan made with stale bread or sponge cake and covered in caramel sauce.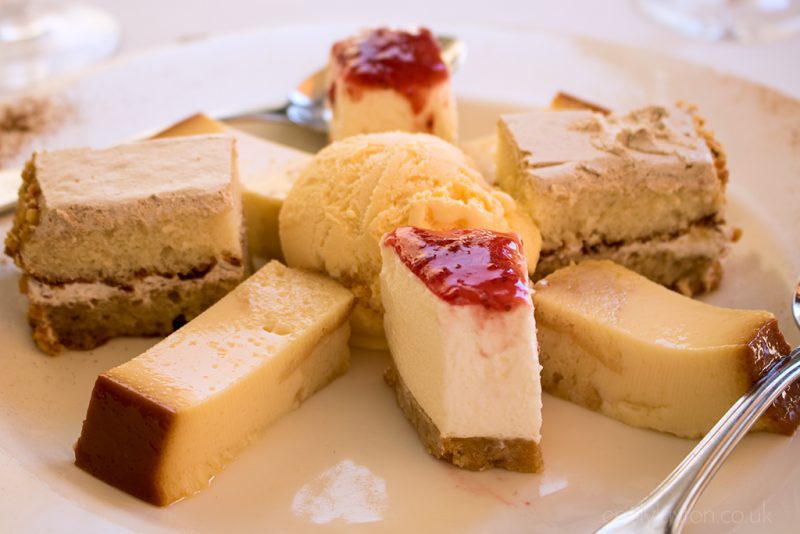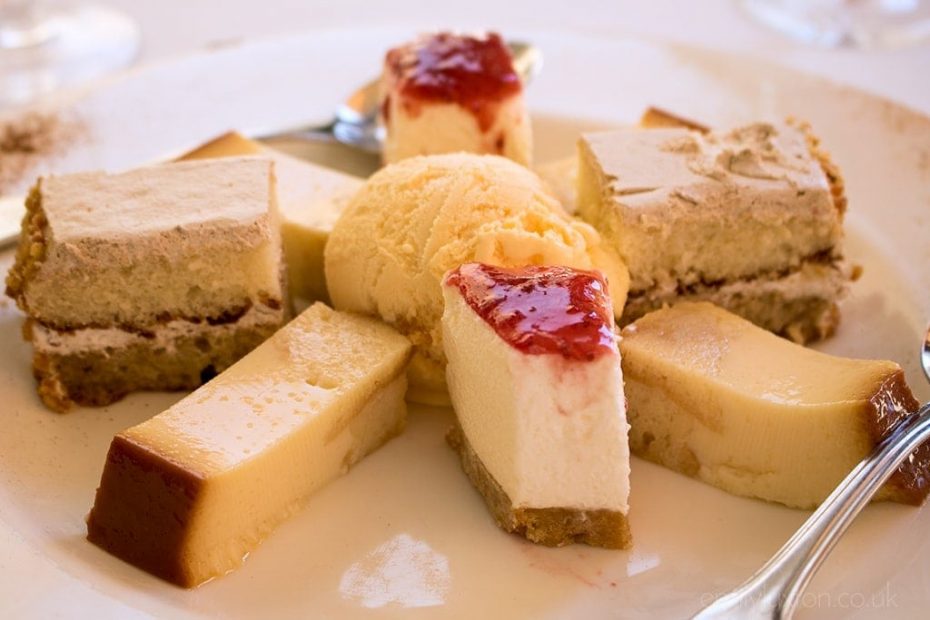 Paparajotes
Another super traditional Murcian dessert is paparjotes, which are often served in tapas bars. Essentially, they're lemon leaves fried in a sweet batter and served with ice cream. Be warned – you're not supposed to eat the leaves. Instead, you pick the crispy batter off from around them and eat that, something a lot of Murcian locals may "forget" to tell you!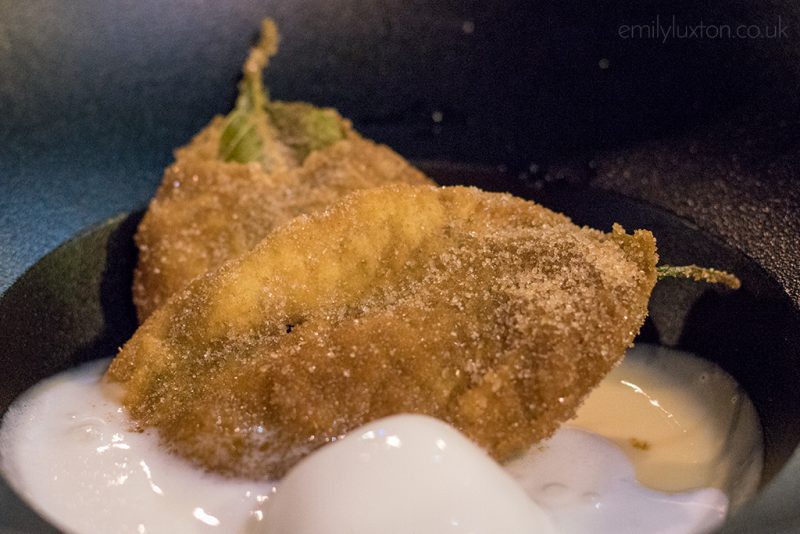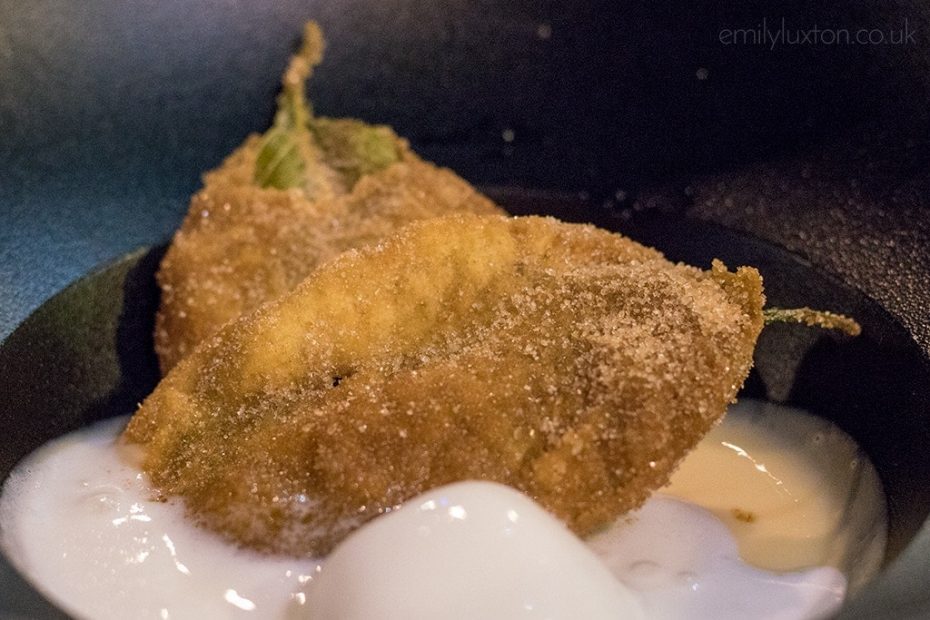 Sweets
Murcia has a lot of sweet shops (candy stores) – and I mean a lot! You'll spot them as you explore the old town. Many of Spain's biggest confectionery brands are based in the region, so you'll spot dozens of sweet shops as you explore the city centre. Perfect for sweet-fiends like me!
Llaollao
International frozen yoghurt chain Llallao began its life in Murcia, so you can't miss a visit to their branch on the Plaza De Santo Domingo.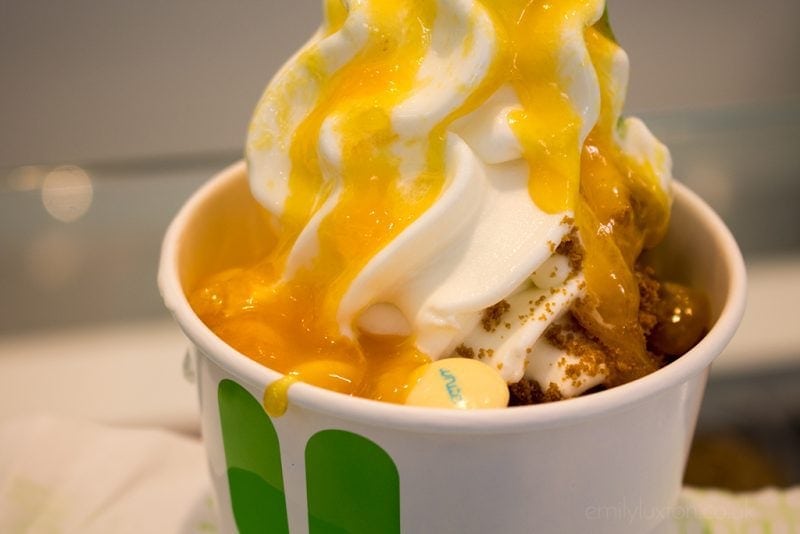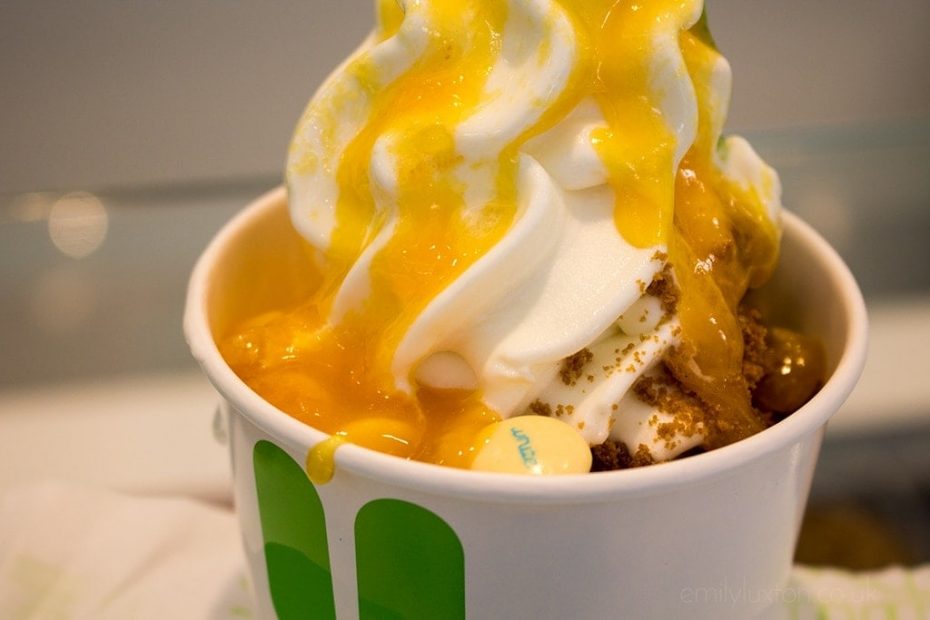 Murcia Drinks
Licor 43 – Licor Cuarenta Tres is a pretty iconic Spanish drink, and it comes from Murcia. Quite sweet and perfect with cocktails, don't miss the chance to sample this tasty liquor in its home country.
Cafe Asiatico – Licor 43 can also be used to make Cafe Asiatico. This boozy coffee cocktail is popular in Cartegena and around the rest of the region. The recipe involves Licor 43, cognac, cinnamon, coffee, and condensed milk. There are different ways to prepare it, but it's always Licor 43!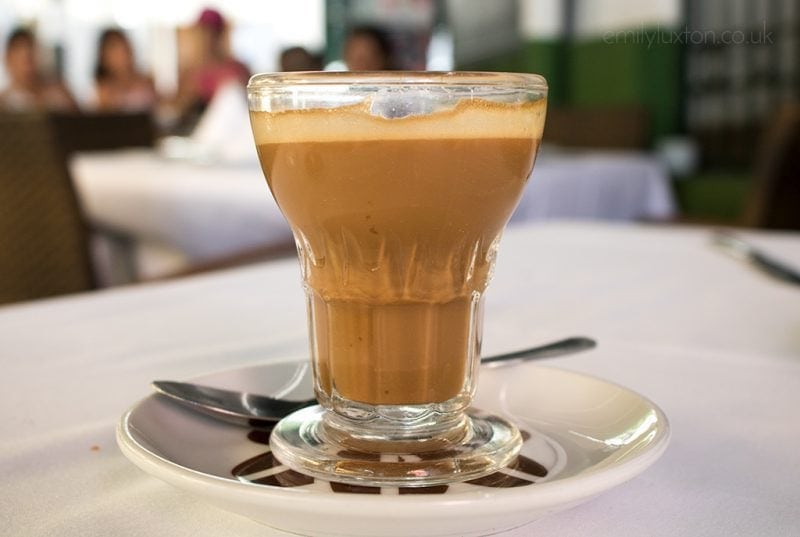 Caña – If you want to order your beer like a local in Murcia, ask for a caña. This is a quarter litre of beer and it's what you'll see most locals drinking. The small size means you avoid your beer warming up in the sun while you sip it slowly. (How to order a beer in Spain).
Estrella de Levante – Murcia's local beer is Estrella de Levante, and you'll find it all over the region. You can also visit the brewery in Espinardo.
And that's a wrap on my Murcia food guide! Have I missed anything? Scroll down to share your top tips in the comments.
More in and Around Murcia
Check out my 48-hour guide to help plan your time there!
My visit to Murcia was a press trip organised by Spain and Murcia for the #SpainCities campaign. As always, absolutely all words and opinions are my own.
Pin this post!