Some posts on this site contain affiliate links. If you book or buy something through these links, I earn a small commission (at no extra cost to you). Take a look at my privacy policy for more information.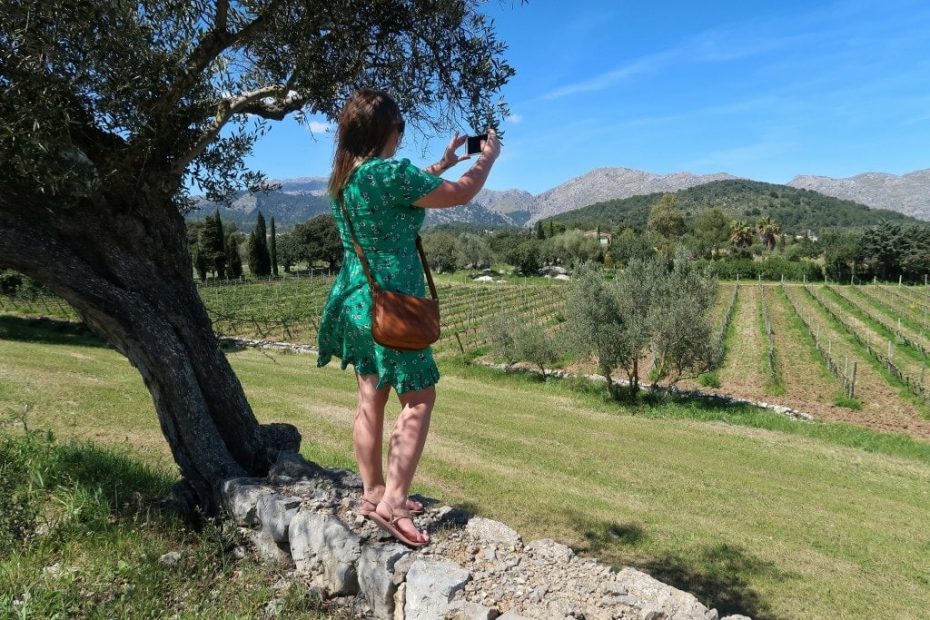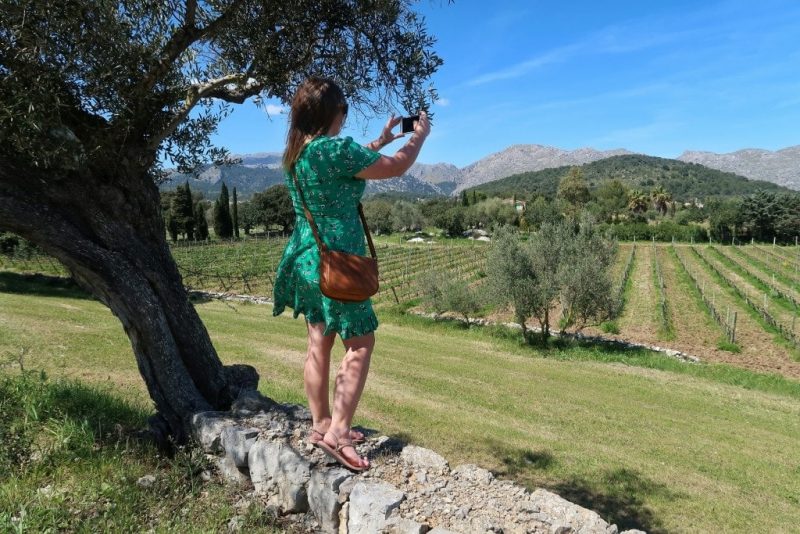 Last week, I did something a little bit crazy and very spontaneous. I took a lastminute mini-break to Mallorca – very, very lastminute in fact! I booked the trip about a week before flying, and I got myself an amazing Mallorca lastminute deal thanks to vouchercloud and TUI – who also supported the trip*.
Ever since I moved back to the UK it feels like the weather has been extra-terrible, and I really wanted a fix of winter sun! I also just wanted a nice, brainless holiday where I could relax without constantly feeling the need to explore and gather content. So Mallorca seemed like the perfect choice. A nice bit of sun, sea, and muchos siestas by the pool – just what the doctor ordered! You can see the whole trip in my video at the bottom of this post – so make sure you read all the way to the end.
*All words and opinions are 100% my own and honest. As always!
Where to Find Mallorca Lastminute Deals
The trick to finding amazing deals is to do plenty of research and to be flexible on when and where you go. I'm signed up to quite a few flight alert newsletters which let me know when a really good sale launches. I've been keeping an eye on those, so I knew that TUI had a sale on, and that flights to Mallorca in particular were pretty cheap right now.
Then I just headed over to the TUI website and searched their lastminute offers. Most travel agents have a whole special section for lastminute deals and you'll quite often spot an amazing price. I'm talking seven nights in Spain for less than £200 kind of amazing!
Look For Extra Promo Codes
On top of the deals you can see in online travel agencies, you may be able to get an extra discount with a promo code. Many stores, for example, will give a discount code when you sign up to their newsletter. Head to a site like Vouchercloud (which is the easiest to use in my experience*), and you can find all the current TUI voucher codes in one place.
Just search for the shop you want discounts for – in my case TUI – and Vouchercloud will round up all the deals, offers, and promo codes that the store is running right now, so you can find the best one. I grabbed myself a £30 voucher for signing up to the newsletter before I booked – so that'll be coming off my next lastminute trip!
*That's a genuine opinion that no one asked me to share! Vouchercloud is honestly one of my favourite websites, I check it before I buy anything online.
Why Mallorca?
Obviously there are heaps of lastminute holiday deals to choose from all over the web, so it doesn't have to be Mallorca. But the Balearic Islands are one of the best destinations for easy, cheap package holidays so it seemed like a pretty good choice. There are always amazing Mallorca lastminute deals and whenever I see them, I feel tempted!
I've been to Mallorca before, but I was 18 back then and it was a pretty different holiday to the one I had this time around. This time, I just wanted sunshine, good food, and some nice wine – and Mallorca ticked all those boxes.
Should you Book a Package Holiday?
Normally I'm all about the DIY trips. It can sometimes work out cheaper to book all the flights and hotels separately, and you wind up with a little more control over things. But there are a few perks to a package holiday. For one thing, everything on my Mallorca trip was covered – right down to the transport from the airport to the hotel. It was nice not to have to think about anything, and to know that someone else was sorting out all the details. Especially because my goal on this trip was to RELAX like crazy.
Another plus side was that the trip is Half Board, which you don't often get when you book a hotel yourself. There were even some amazing All-Inclusive deals – but I was being cheap and went for the best bargain on the TUI website! I like to eat out when I travel, but lunchtime menus are usually cheaper, so by having breakfast and dinner at the hotel I saved myself plenty of cash.
Be Flexible
I mentioned it earlier, but flexibility is such a great help when you're booking a lastminute trip. Especially with the dates. I knew I just wanted to go away as soon as possible, so I didn't care what dates I flew – which meant I was able to book the cheapest trip I could find. Obviously, if you need to fit it around work then it's not quite so easy, but the more flexible you can be, the better. And if you don't mind where you go, tick every box in the "destinations" list when you search on TUI. That way, you'll see where has the best deals, and you might even surprise yourself with somewhere you'd never considered before. Anywhere new is always an adventure!
Fly Handluggage Only
Since most budget lastminute deals are with cheap airlines, luggage is rarely included. But if you pack smart you can fit everything into a carry-on sized suitcase (I adore my Cabin Zero backpack which is massive and fits everything I need). If you can pack everything in a carry-on you can save yourself about £50 on your flight!
READ MORE: Packing cubes are an absolute lifesaver when packing handluggage. Check out my eBags review to see why they're so awesome!
Spontaneity is Good For You
If there's one thing I've learnt during my short little life, it's that routine can be lethal! You need to mix things up and surprise yourself from time to time, and a lastminute break is the perfect way to do that. I travel a lot, but most of those trips are for work and get booked pretty far in advance – so this super lastminute trip was a bit of a shock to the system for me and I really loved it. One minute I was at home, buying jumpers and wondering exactly how much longer winter thinks it can last… the next I was panic-buying swimwear and getting ready to rush out into the sunshine!
A spontaneous lastminute trip is just such a great way to reset your system and mix things up in life. Especially if, like me, you've been stuck in that winter rut of going from work to TV to bed and going outside as little as possible. Get a change of scenery and some different weather, try something new, and jolt yourself out of the dullness of routine. Everyone needs a quick fix of "something different" every now and then!
My Lastminute Mallorca Trip – The Video
Check out exactly what I got up to on my Mallorca holiday in the video below – and don't forget to hit subscribe to see where I wind up next!
Do you have a great tip for booking a Mallorca lastminute trip – or to any destination in fact? Scroll down and share in the comments!