Some posts on this site contain affiliate links. If you book or buy something through these links, I earn a small commission (at no extra cost to you). Take a look at my privacy policy for more information.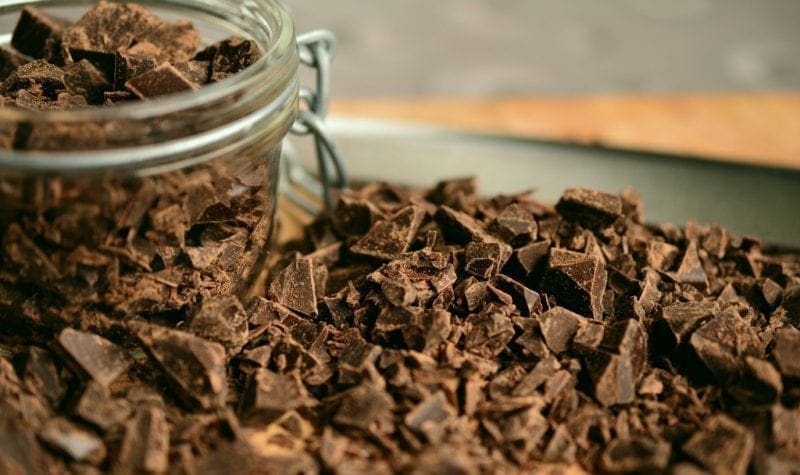 An in-depth guide to the chocolate scene in Barcelona: from the city's chocolatier-ing history to the best chocolate shops of today…
Barcelona loves chocoholics! After all, this is the city that brought chocolate to Europe, and now this popular travel hotspot is staging a super-sweet revolution which could easily rival the better-known chocolate-producing countries around the continent.
Read on to discover absolutely everything you need to know about chocolate in Barcelona – and most importantly, where to find it!
RELATED POST: 2 Days in Barcelona
A Quick History of Chocolate in Barcelona
The history of chocolate in Europe actually began in Barcelona, when Christopher Columbus arrived home at the start of the 16th century and presented King Ferdinand and Queen Isabella with a boatload of curiosities from the New World – among them, cacao beans.
The beans were mistaken for a type of nut and more or less ignored, until almost thirty years later – when conquistador Hernando Cortes returned with the knowledge of how to prepare a chocolate drink, based on the recipe shown him by the Aztec empire he'd just conquered.
Chocolate became an instant hit, served as a drink with sugar, vanilla, aniseed, nutmeg, cloves, orange, rosewater and cinnamon. But for almost 100 years the Spanish kept this delicacy – and the source of the beans – a secret.
Eventually, of course, word got out. Over time, various other European countries have become far better known for chocolate than Spain ever was. But Barcelona is where chocolate as we know it today was born, so it's the perfect place to explore the sweet's history and evolution.
Where to Eat Chocolate in Barcelona
And now for the best bit – my round-up of the very best shops, cafés, ice cream parlours and bakeries to find chocolate in Barcelona, broken down by district.
Recommendations come from locals and expats living in Barcelona, from the City of Chocolate Tour by Context Travel (check out my write-up for more info on that), and from my own personal research (definitely the hardest I've worked in a long time). Enjoy…
Read more: Hunting for chocolate is probably the most fun a chocoholic can have in this city! But check out this fab guide to Fun Things to do in Barcelona for even more great suggestions.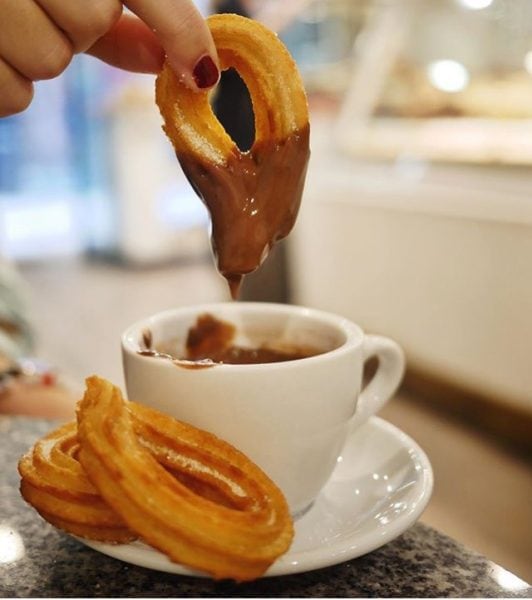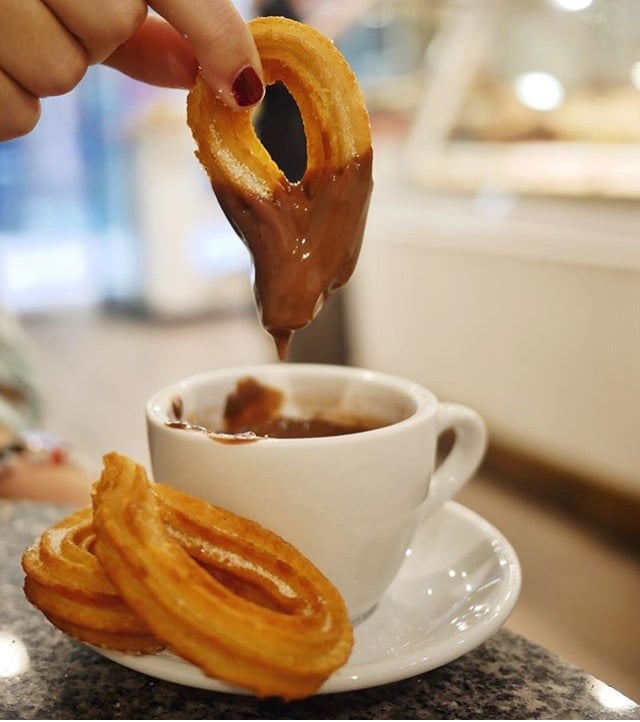 Image courtesy of Petritxol Xocoa
Best Chocolate Shops around Las Ramblas and the Gothic Quarter
1. Fargas. At almost 200 years old, Fargas is the oldest chocolate shop in Barcelona – and the third oldest shop in the city. Check the plaque on the pavement outside if you want some proof! Still making all their own chocolate on-site using the original grinding wheel, this beautiful boutique smells like heaven. Carrer del Pi 16, Barri Gòtic.
2. Pasteleria Escribà. Another of the oldest chocolate stores in Barcelona, this shop was founded in 1820 by the prestigious Escribà family. Current owner Christian Escribà is counted among the best chocolate makers in the world, serving up crazy cakes and chocolate sculptures for the rich and famous. Rambla de les Flors 83, Les Rambles.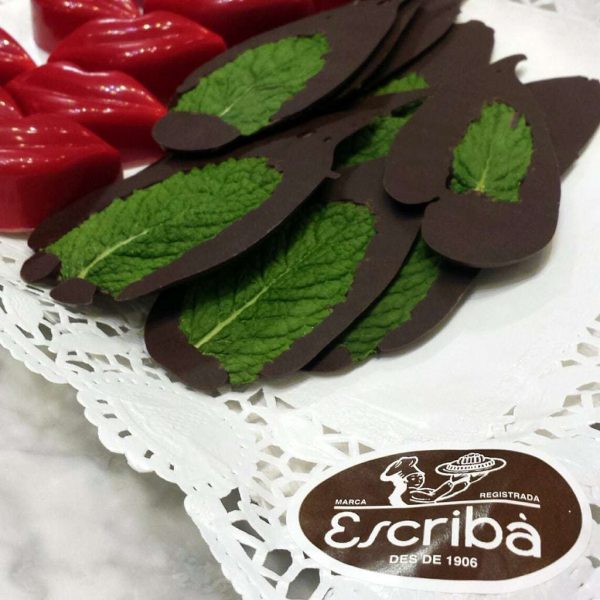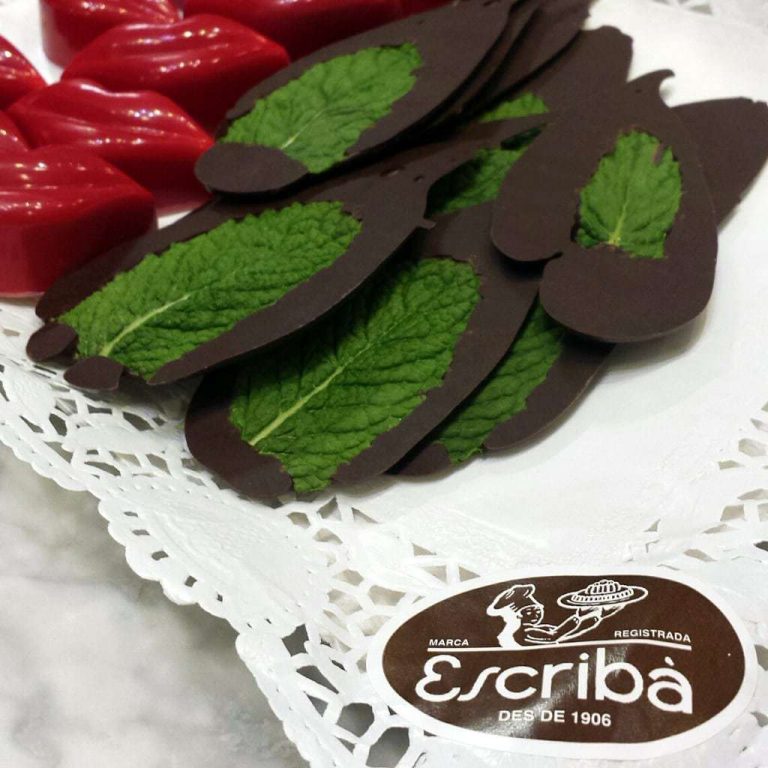 3. Bubó. Considered one of the city's coolest cake shops, Bubó is designed to delight all the senses. They have some incredible creations which are a feast for the eyes as well as the mouth! Don't miss the Xocoxups: chocolate lollies with a centre of hazelnut praline, coated with dark chocolate and almonds or milk chocolate and crisped rice. Caputxes 10, Born.
Carrer de Petritxol: Barcelona's Chocolate Street
Carrer de Petritxol is unofficially known across the city as "Sweet Street". This road is considered by locals as the best place in Barcelona for drinking chocolate – so don't miss it!
This street is lined with bakeries and old-fashioned granjas, and it's where you'll find the best hot chocolate in Barcelona. 
5. Granja la Pallaresa. Granja means farm in Spanish, but in Catalan, the world also refers to a shop which sells sweet things. On Petrixol Street, Granja la Pallaresa is one of the three oldest granjas in the city. It's known for amazing pastries and hot chocolate. Try it Suisse-style: thick, rich, and smothered in cream! Carrer de Petritxol 11, Barri Gòtic.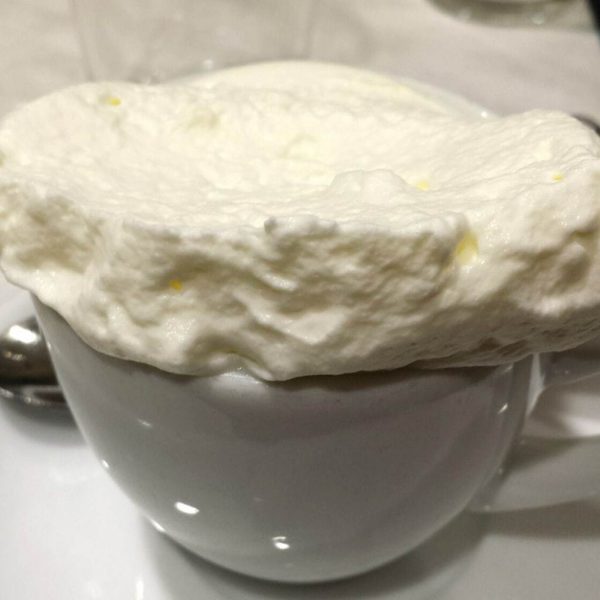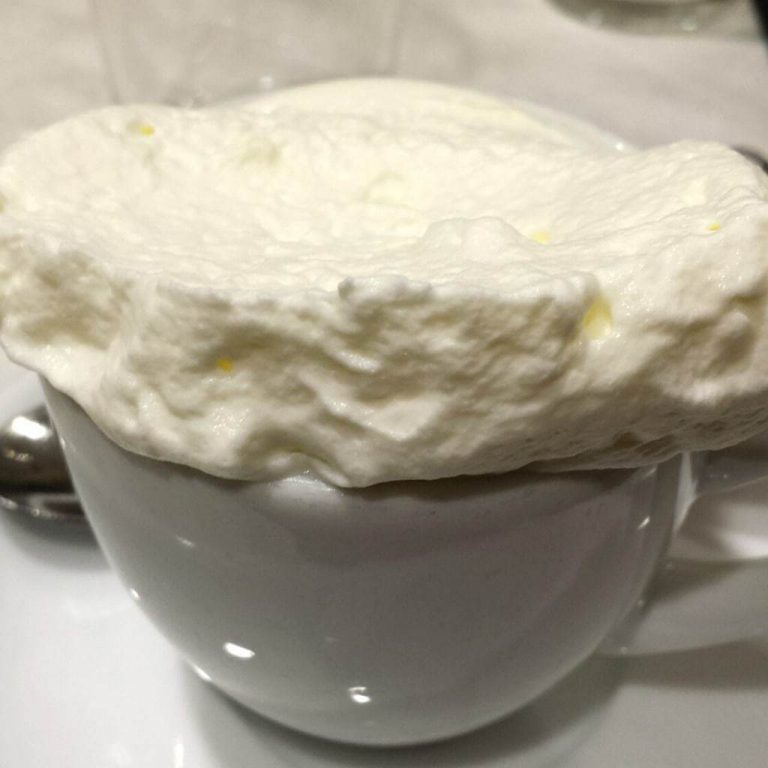 6. Petritxol Xocoa. Also on Barcelona's "Chocolate Street" is the popular cafe Petritxol Xocoa. They've been in business for over 20 years, so they certainly know a thing of two about chocolate. This is another great place to try churros and chocolate, and it's popular with locals and tourists alike.  Carrer de Petritxol 11, Barri Gòtic.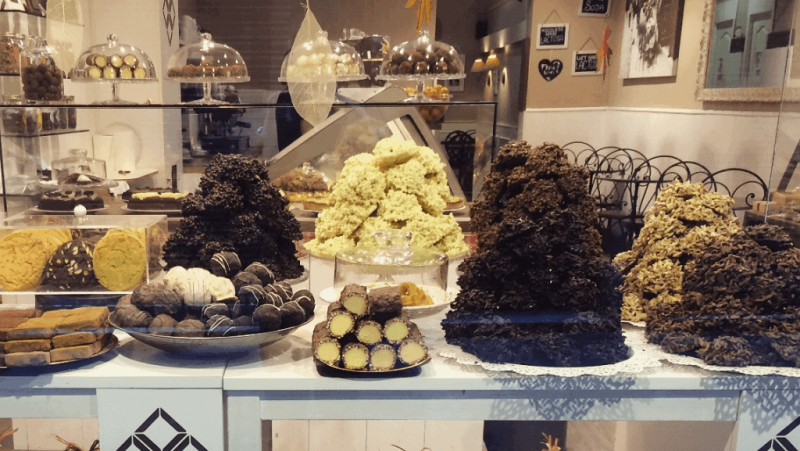 7. Chök. This super-cool Raval shop has an almost clinical décor at odds with its eclectic and colourful menu. Known for their customisable doughnuts, Chök is 'the chocolate kitchen'; creative, inventive, and great fun. Take one of their chocolate workshops for a great hands-on experience. Carme 3, Raval.
Chocolate Shops around L'Eixample, Poblenou and Gràcia
8. Cacao Sampaka. One of my favourite chocolate shops in Barcleona, Cacao Sampaka are trying to revive the art of chocolate tasting. Truffles and bars are arranged according to strength and origin – complete with tasting notes – while unusual and downright bizarre flavour pairings create a whole new chocolate experience. C/ Consell de Cent 292, L'Eixample.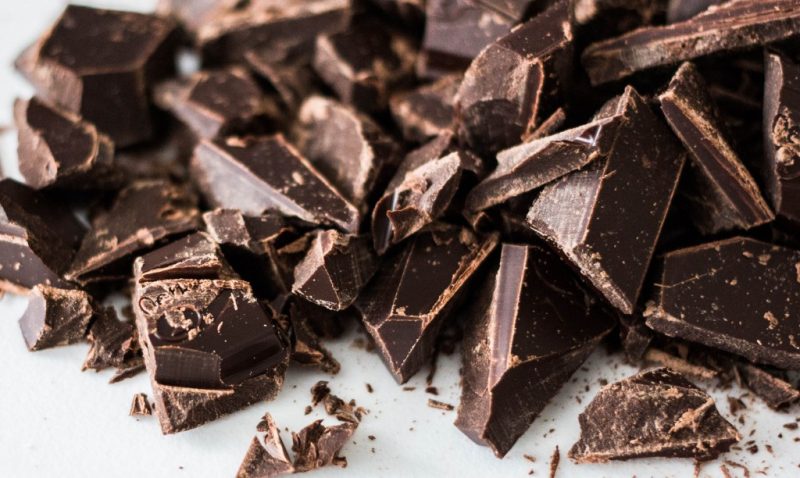 9. La Patisseria. The first shop of incredible pastry chef Josep Maria Rodriguez, La Patisseria is chic, sexy, and of course, delicious! This is where you'll find hands-down the best croissants in Barcelona, served with chocolate sauce, milk foam and chocolate powder. Aragó 228, L'Eixample.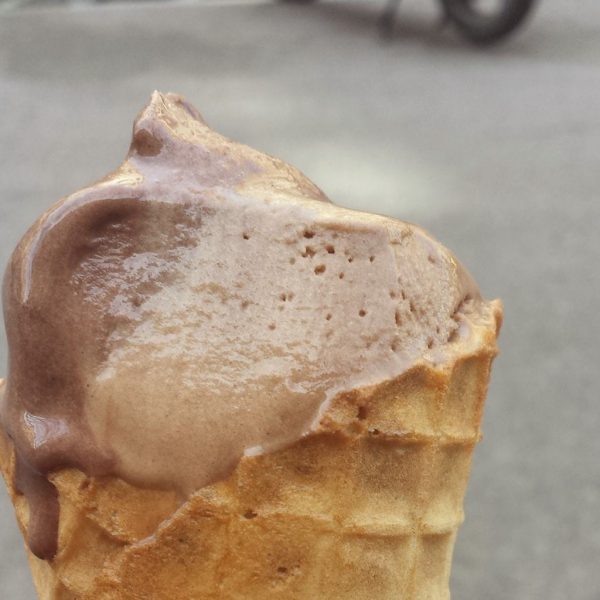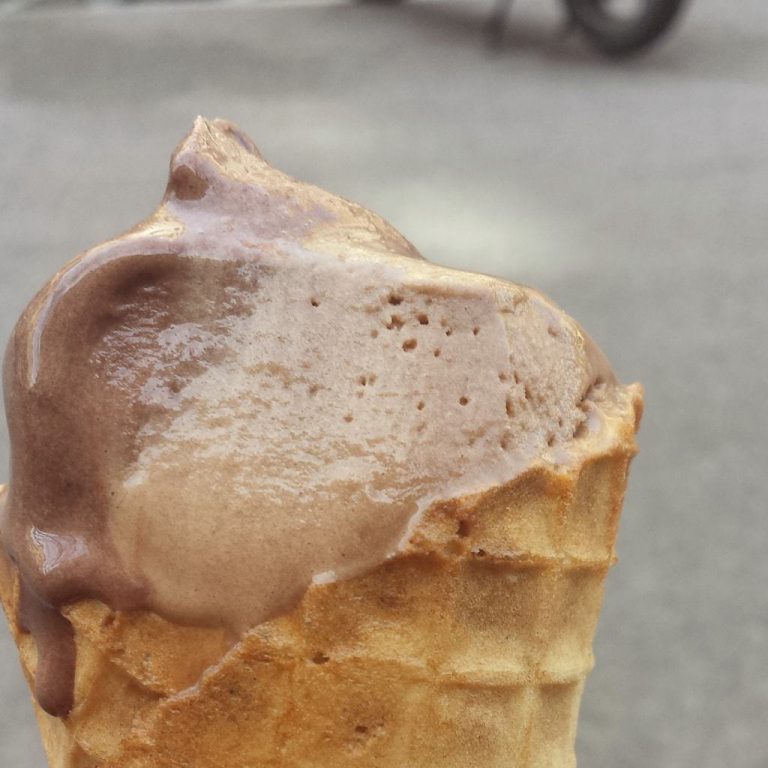 10. Xurreria El Trebol. Dating back to 1950, El Trebol (meaning clover in Catalan) is probably the oldest xurreria in the city, and home of some of the best churros in Barcelona. It's small, simple, informal – and an absolute classic. Don't miss it! Carrer de Còrsega 341, Gràcia.
Map of the Best Chocolate Shops in Barcelona
Chocolate in Barcelona: What to Eat
So you know where to go for the best treats in the city, but what should you eat when you get there? There are a few traditional chocolately treats which really shouldn't be missed in Catalonia.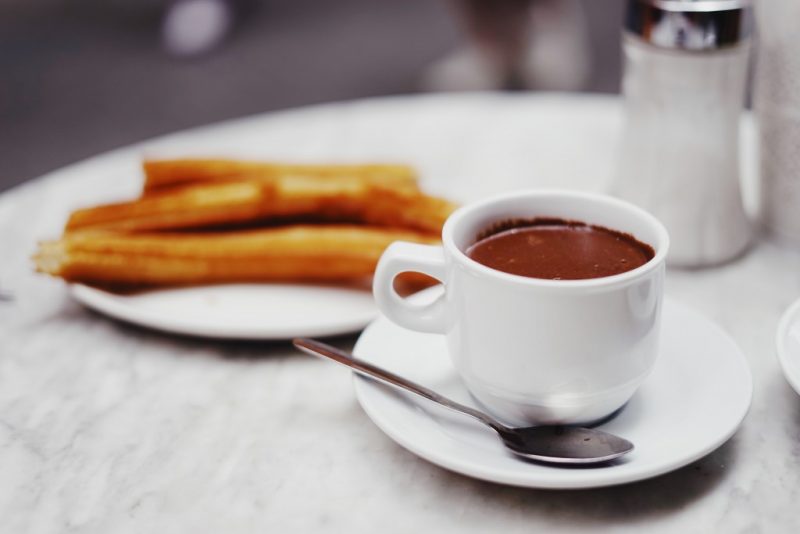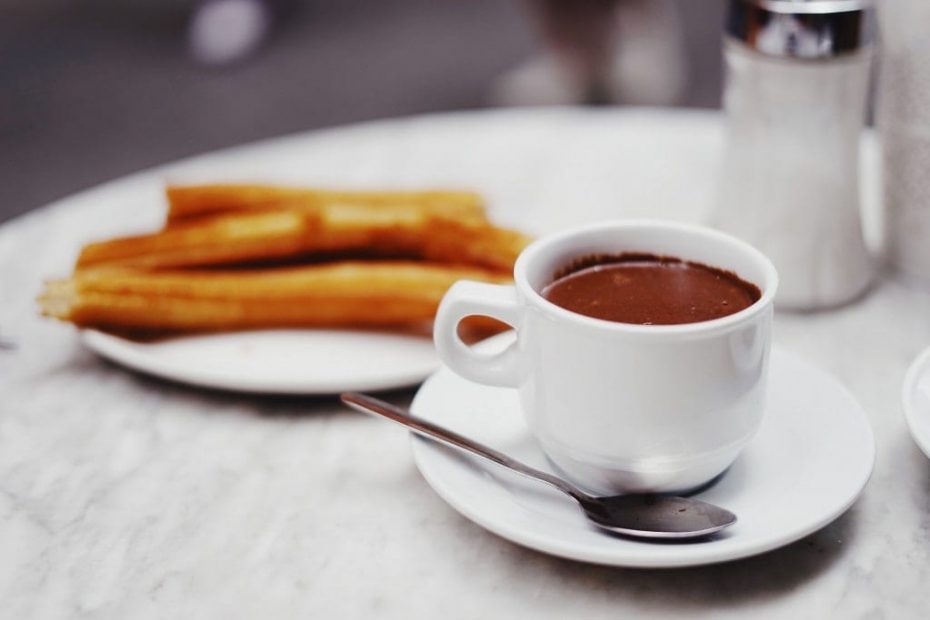 Cacaolat. A brand of chocolate milkshake served in retro glass bottles. Cacaolat is a Barcelona icon and has been made there since 1933, so it's a definite must-try!
Churros (xurros in Catalan). The classic dessert of crenellated, sweet fried batter sticks served with hot melted chocolate, are a must-try in Spain. Head to the hip new xurreria Comaxurros in Sant Gervasi for something a little different and more modern.
Catànies – a traditional Catalan sweet consisting of a roasted almond surrounded by white chocolate ganache, a dark chocolate coating, and finally dusted in powdered chocolate. Find them at Fargas, the oldest chocolate shop in Barcelona, for an iconic experience.
Xocolata amb melindros (chocolate with melindros). Dunking churros into chocolate may be typically Spanish, but for a truly Catalan experience you should switch to melindros. These are light biscuits similar to Lady Fingers – perfect for dunking into thick hot chocolate.
Monas de Pascua – a Catalan Easter tradition is for godparents to buy their godchildren a Mona de Pascua. This is a special kind of cake which was originally a small doughnut-shaped pastry topped with a hard boiled egg. These days, the cakes are more cake-like, with chocolate eggs rather than the real thing, along with chocolate sculptures and decorations. Many bakeries compete to create the most unique and crazy creations, so the run-up to Easter is a great time for window shopping.
Trufas vs Bonbons: What's the difference?
In order to really know what you're talking about, it's important to get to grips with the difference between truffles (trufas in Catalan) and bonbons.
Truffles are balls of chocolate and cream (or ganache) covered in a thin layer of chocolate and a bit of cocoa powder. If the centre is made from anything else – such as buttercream, nougat, coconut, candied fruit, or caramel – then what you're eating is a bonbon. Ganache = truffle, everything else = bonbon. Simple!
Chocolate in Barcelona: Who's Who Guide
If you want to take things really seriously, these are just a few of the names you should know from the Barcelona chocolate scene:
Christian Escriba – owner of the famous Pasteleria Escribà and son of the so-called "magician of chocolate" Antoní Escribà, Christian is known for his bold, big, and often insane chocolate sculptures and cakes.
Josep Maria Rodriguez – winner of the prestigious "Coupe Du Monde de la Pâtisserie" 2011, Josep Maria Rodriguez owns several pastry shops in Barcelona and is a definite one to watch.
Oriol Balaguer – master chocolatier Oriol Balaguer is perhaps the most outstanding name when it comes to chocolate in Barcelona. Find his creations at his original store in Sarrià district.
Albert Badia Roca – the genius behind Xococake, as well as various other, more 'ordinary' patisseries, pastry chef and cake maker extraordinaire Albert Badia Roca is one of the biggest names in his professions.
Carles Mampel – owner of super cool Bubó, Carles Mampel is yet another famous pastry chef – who once won the award for "the world's best chocolate cake". Definitely a name to know!
Learn More about Barcelona's Chocolate Scene
Serious chocoholics, and those with connoisseurial aspirations, should hunt down a chocolate making workshop in Barcelona. You can take them at some of the shops mentioned above, or at the excellent Chocolate Museum in El Born (Carrer del Comerç 36).
This is also the perfect place to truly get to grips with the fascinating history of chocolate in Barcelona, and to check out some amazing chocolate sculptures.
For even more insight – not to mention that all-important tasting element – I highly recommend the City of Chocolate Tour from Context Travel. You'll spend three to four hours touring the city with a local expert, visiting various shops for tastings and history lessons. It's a chocoholic's dream come true!
Where in the world have you tasted the best chocolate? Share your recommendations in the comments – I want to hear from fellow chocolate lovers!