Some posts on this site contain affiliate links. If you book or buy something through these links, I earn a small commission (at no extra cost to you). Take a look at my privacy policy for more information.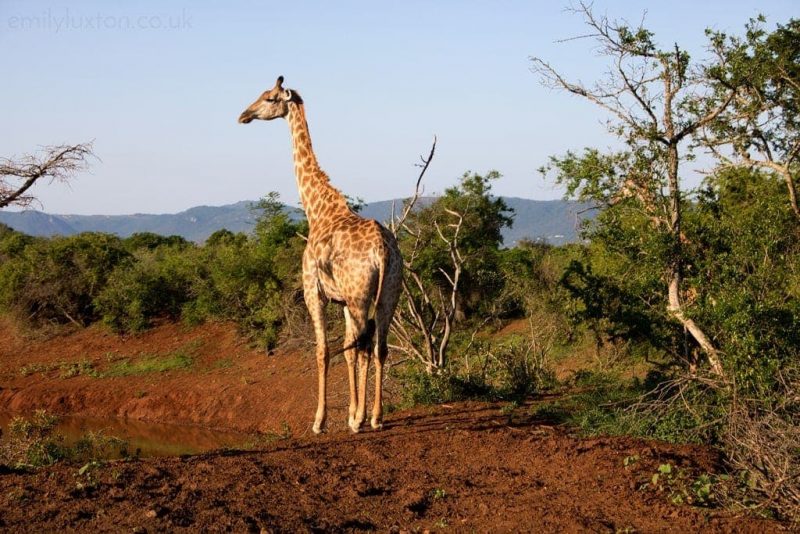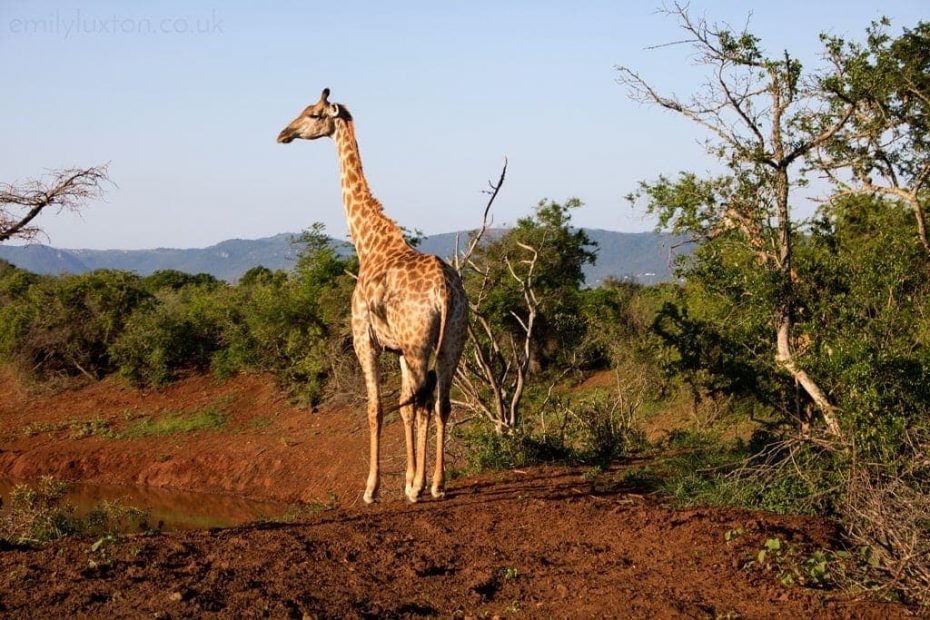 My job comes with a lot of "pinch me" moments. Opportunities and experiences that seem so good I feel almost afraid to write about them, in case it seems like showing off. But of all of those moments from last year, there's one experience that truly stands out…
A safari in South Africa. Not just any safari, but an exclusive, insanely luxurious two night stay at Thanda Safari, a Private Game Reserve in KwaZulu-Natal – one of the best in the world.
We took four incredible game drives, and saw four of the Big Five. We stayed in an exquisite private villa, rated best in South Africa. And I had one of my most incredible experiences of 2016. Check out my short video below for some of the best moments and animal encounters.
Safari is definitely one of the best things to do in South Africa, and I think Thanda might well be the best in the country! A bold statement I know, but below I'm sharing nine reasons to back it up!
NB – I should say that my stay at Thanda was complimentary as part of my press trip in KZN. But this review wasn't a requirement of my place on the trip. It was just such an amazing experience that I wanted to share it. So what follows is entirely honest and unbiased…
Thanda Safari Game Drives
As you can tell from the video above, I saw a lot of animals on the game drives at Thanda Safari. With 14,000 hectares of private, well-conserved land to explore, there's plenty of room for a huge number of animals to roam freely.
Thanda is home to all of the Big Five – that's lion, leopard, rhino, elephant and buffalo – as well as all kinds of others. Giraffe, zebra, cheetah, hyena, kudu, impala, inyala… there's just so much to see!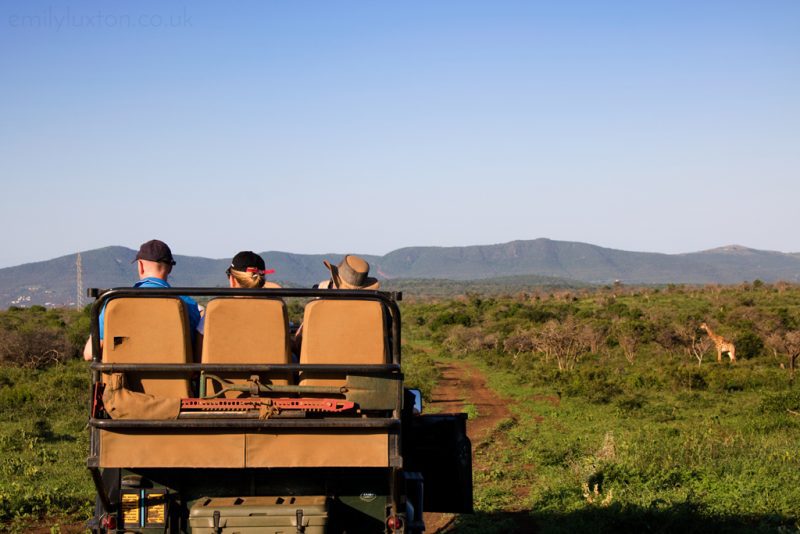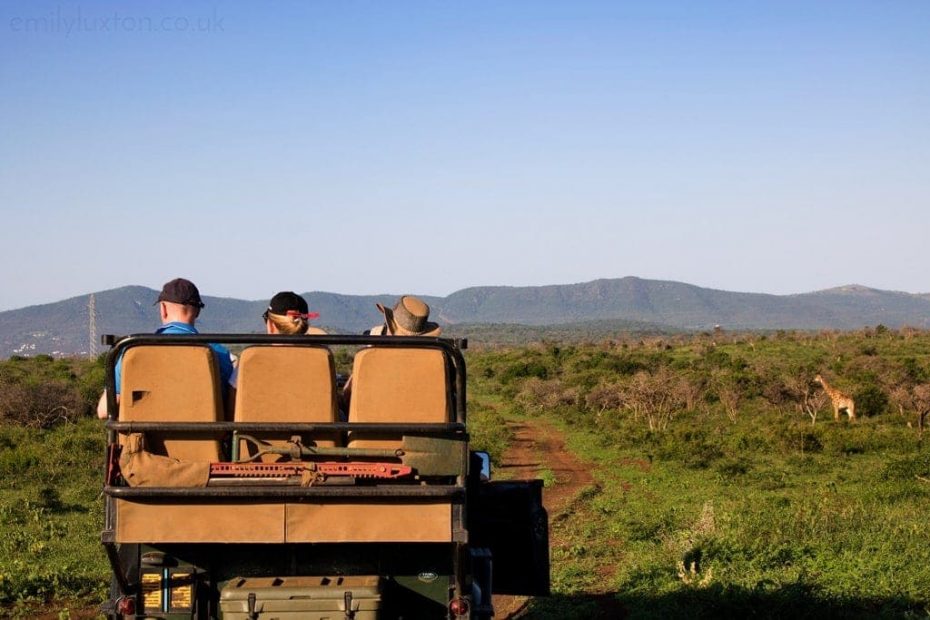 Game drives at Thanda are an unforgettable experience. Hop into an eleven seat, open-top safari vehicle before sunrise or in the late afternoon, and set off in search of wildlife. Halfway in, stop for coffee and cake, or a G&T at sundown, to keep you going. Whatever happens, you're sure to have a lot of really incredible animal encounters.
Gorgeous Accommodation
Accommodation at Thanda seems to take luxury to a whole new level – everything is beautifully designed and brilliantly thought out. Thanda Safari Lodge features nine beautiful, boutique bedrooms looking out across the park.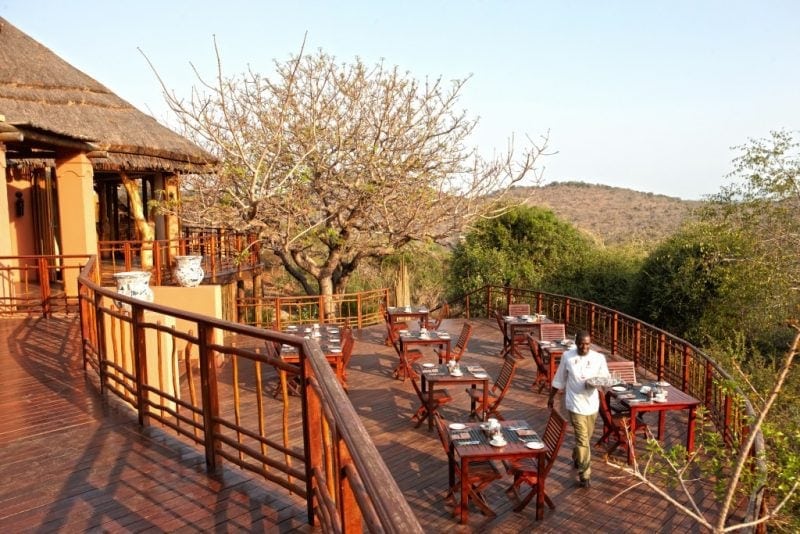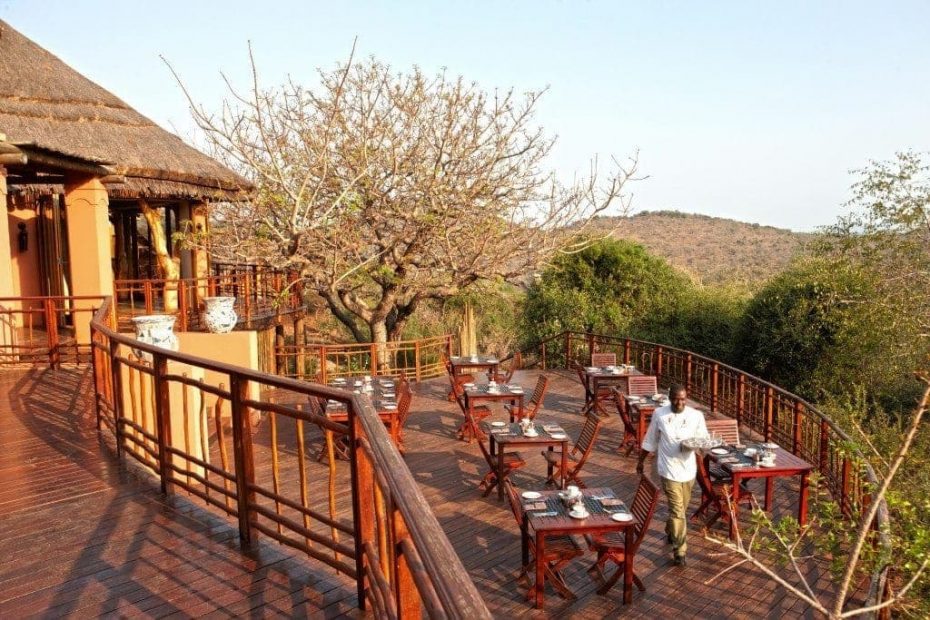 The lodge is set quite high in the reserve, so the views from the rooms and their balconies are pretty epic. Plus the nearby watering hole means you'll spot plenty of animals from your room, and it's not unusual for a kudu or inyala to hop across the path in front of you as you walk to your room!
Glamping in the Bush
For a more unique experience, there's the Thanda tented camp. Think flickering firelight, unspoilt views of the stars, and falling asleep to the sounds of the bush.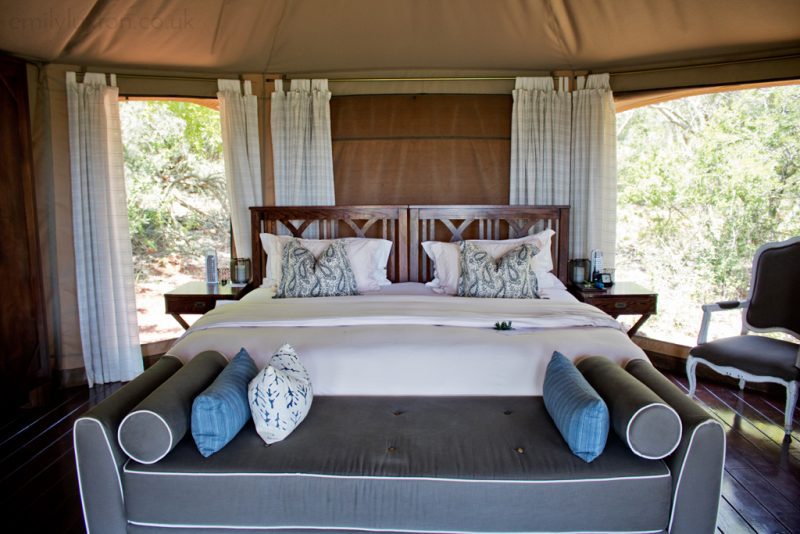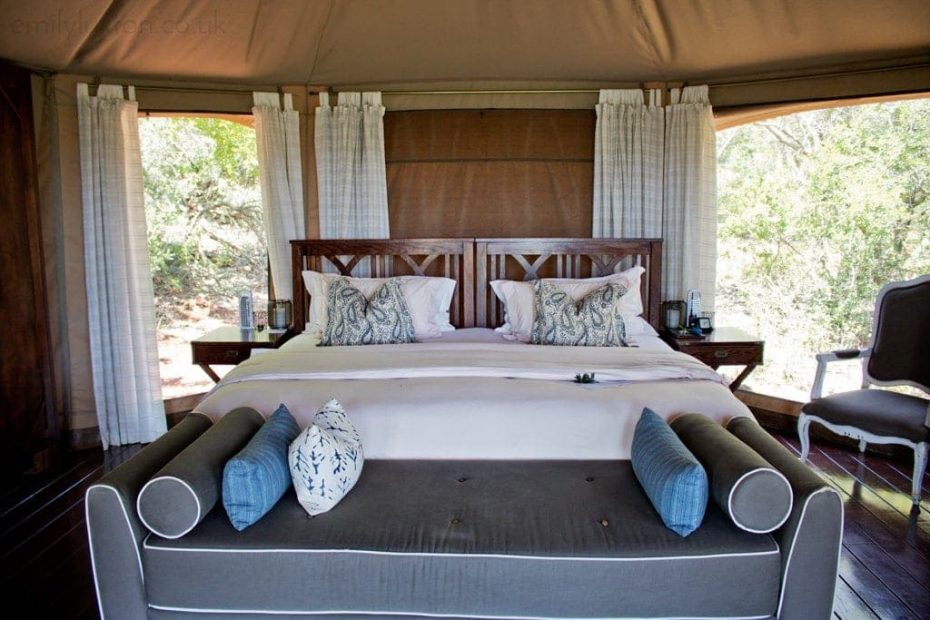 These lofty, "glamping" style canvas tents are seriously spacious, and feature electricity and running water, even showers in the bathrooms – although the power is only on for certain hours of the day.
Full VIP Treatment
At Thanda, where they feed guests something like seven times a day, and where at the end of each bush drive someone is waiting with a cold drink and a refreshing towel, you'll constantly feel like a VIP. Warm South African hospitality meets understated luxury at Thanda – and the result is overwhelmingly welcoming.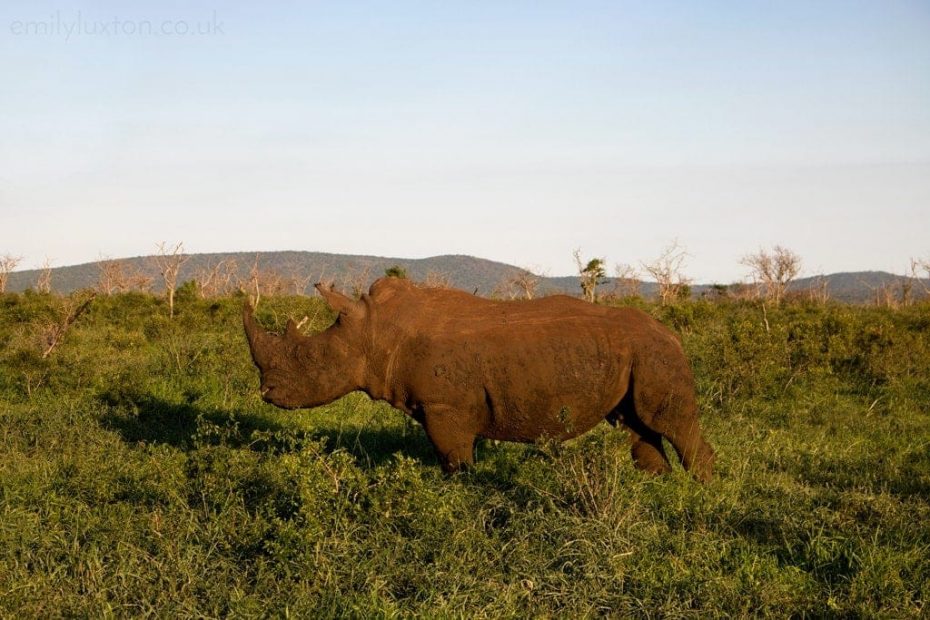 Bush Walks
Besides the game drives, one of the most memorable experiences was a bush walk with head guide Pieter. Around mid-morning, he led us across the reserve on foot, pointing out tracks, naming the various flora, and even sharing a some survival tips (which I'll completely forget if the time ever comes when I actually need them).
Although we didn't get nearly as close to the animals as we did in the safari vehicle, there was something amazing about seeing them on foot – knowing that there's nothing between you and that elephant in the distance except nature. It was a really special experience, especially when I spotted a giraffe poking its head above the trees not too far away from us.
Learn From an On Site Photographer
Thanda's on-site photographer, Christian Sperka, is a really unique selling point. An expert in wildlife photography, Christian is available for guided bush walks and photography lessons. He can help you get the best photos possible out of your safari – a great little extra that really sets Thanda apart.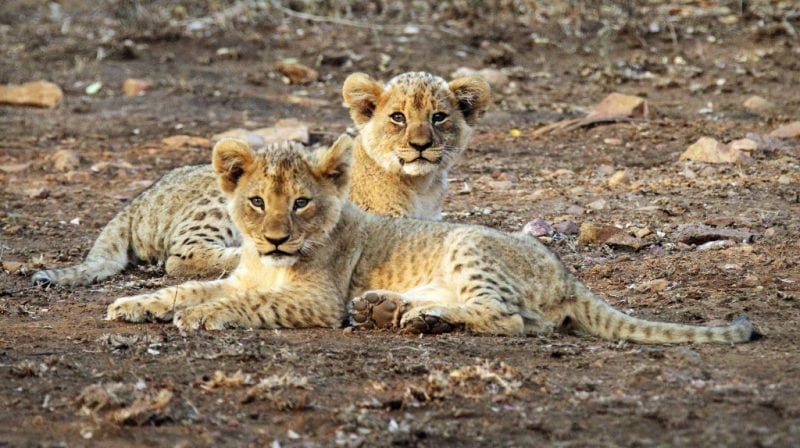 Zulu Culture
What makes a safari in KwaZulu-Natal special is its unique culture. Zulus are South Africa's largest ethnic group, and the majority live in KZN, also known as "Zululand".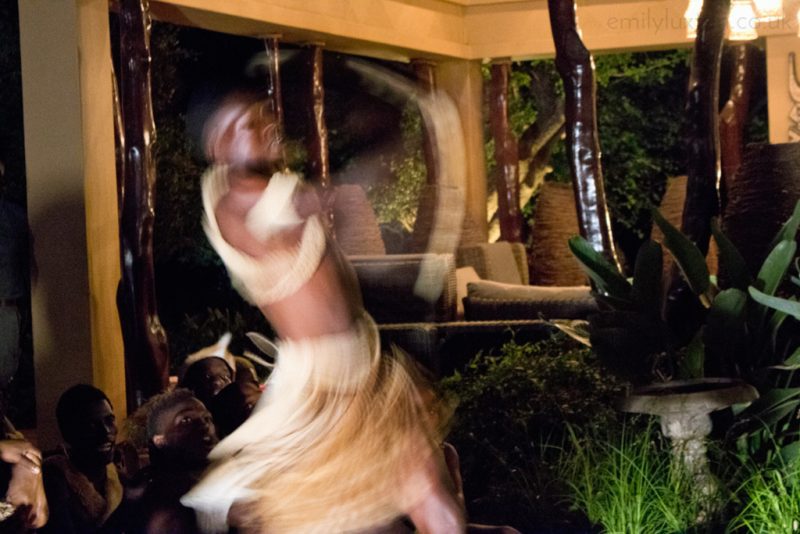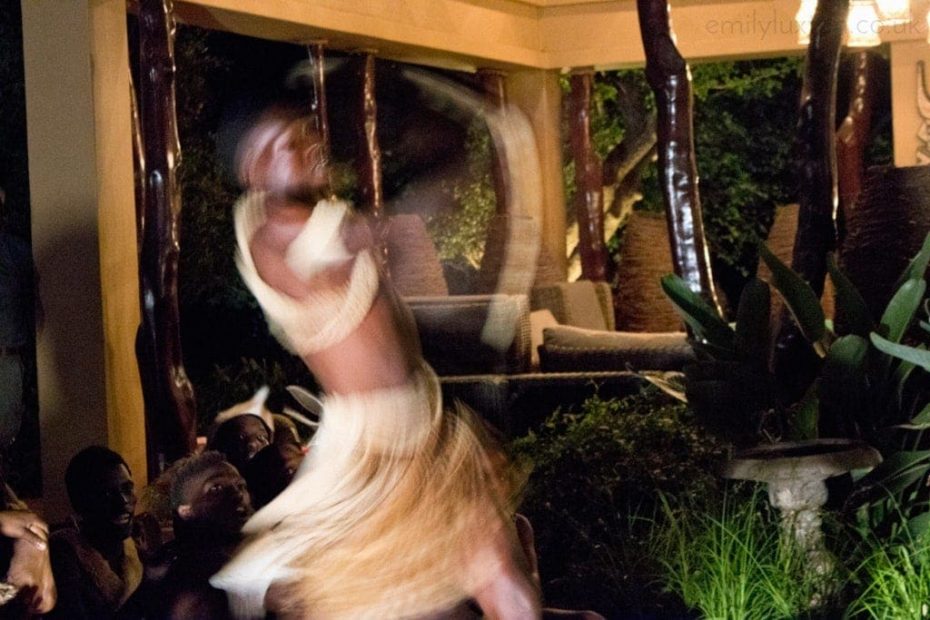 What's nice is that Thanda take this heritage really seriously, and have found loads of ways to incorporate it into the Thanda experience. In 2004 the reserve was officially opened by the reigning zulu king, Zwelithini Goodwill kaBhekuzulu. Thanda work closely with local villages, and offer a variety of activities to help guests learn more about Zulu culture. The soundtrack to my video (above) features traditional music performed by local villagers during my stay at Thanda.
Total Exclusivity at The iZulu Lodge
I was lucky enough to stay at the iZulu Villa in Thanda Safari, a five bedroom private villa which makes for a truly unforgettable experience. You get your own pool, a team of staff, and a chef to prepare all your meals. There's even a helicopter landing pad!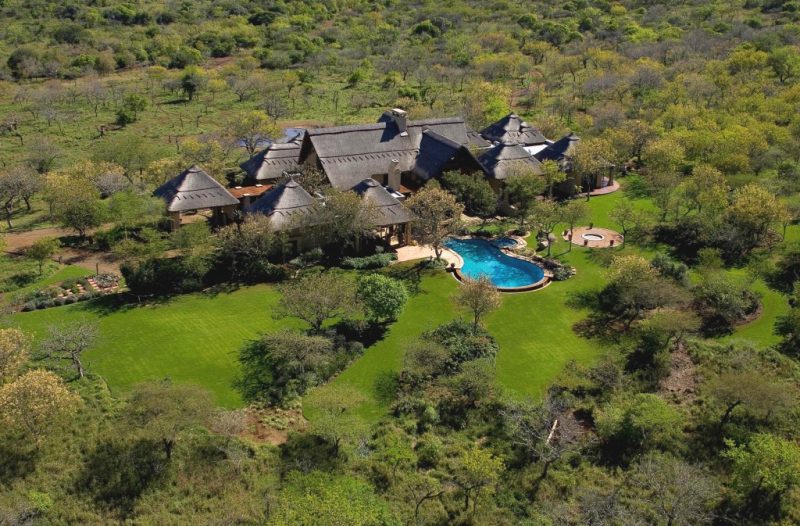 Ideal for groups, wedding parties, and those seeking a little bit of exclusivity – the iZulu Villa is beautifully decorated. A blend of traditionally South African and chic modern styles, the interior is fabulous. Its totally unique, and seriously luxurious.
Amazing Trackers!
What really made the game drives at Thanda Safari for me was our guide and tracker team, Pieter and Winneth. Their expertise was seriously impressive, and they made sure we saw as many animals as they could find. Which was a lot.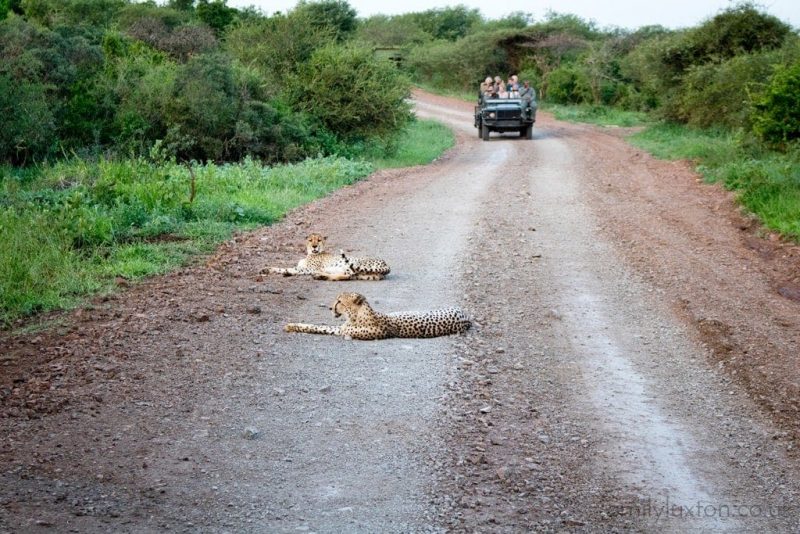 Determined to find us a leopard, we spent over an hour tracking one across the park. Pointing at random patches of dirt, that to me looked absolutely no different to any other patch of dirt, Pieter would say things like "you can see the leopard lay down here". The duo followed an invisible (to me) trail with ease, and it was fascinating to watch them.
In the night, the leopard had made a kill, and dragged it down the road until it was intercepted by lions, who apparently stole the meat and made off with it. We never found the leopard, but we did come incredibly close to the thieves. Behind a few trees we found a mother lion and her three cubs. It was a really special experience, and so interesting to watch those expert trackers at work.
Have you ever been on safari in South Africa, or anywhere else? I'd love to hear your stories and experiences! Scroll down to leave me a comment.