Some posts on this site contain affiliate links. If you book or buy something through these links, I earn a small commission (at no extra cost to you). Take a look at my privacy policy for more information.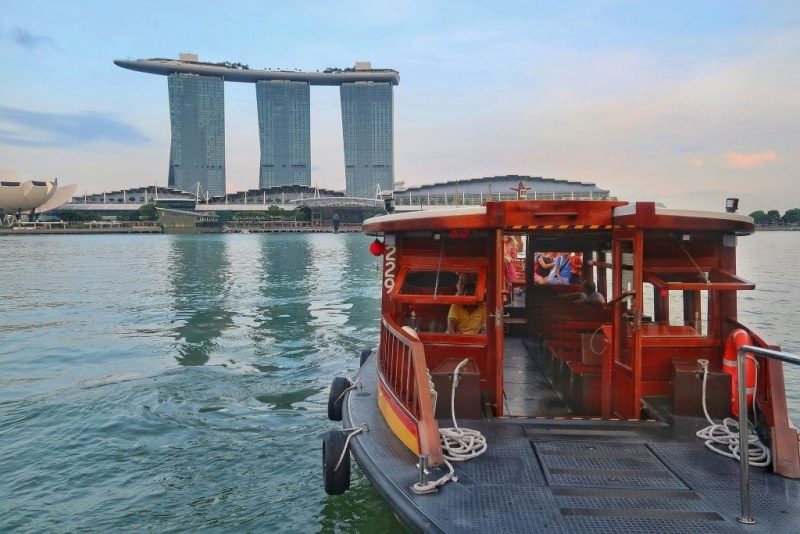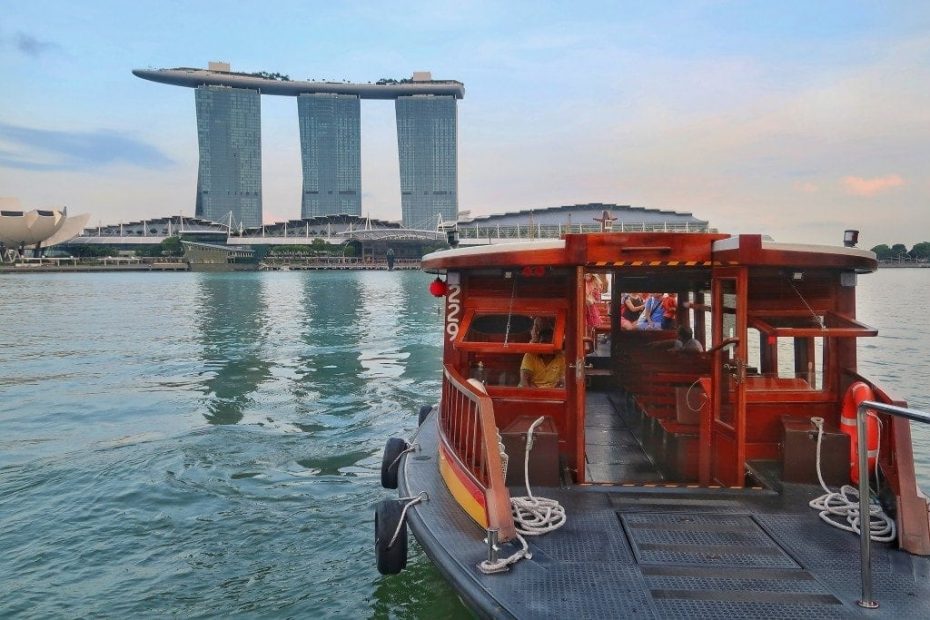 Welcome to my guide to the best hostels in Singapore – featuring recommendations from real travellers, including some of my favourite travel bloggers. Singapore can be a pretty pricey city, and if you're travelling on a budget a hostel is a great way to save some cash. I've also included a few of the best capsule hotels, in case you value privacy over social vibes.
With so many great capsule dorms and backpacker hostels to choose from in Singapore, it's hard to know where to start. I've divided this post into four sections to make life easier – see below for more details, and skip ahead if you like. Whether you're looking for a dorm that feels more flashpacker than backpacker, or a great place to meet fellow travellers, these are some of the best hostels in Singapore. Enjoy!
Best Hostels in Singapore
My four hostel categories explained:
Premium Hostels – chic, luxurious hostels for flashpackers.
Social Hostels – for folks who want to make friends, but still get a decent night's sleep!
Budget Hostels – cheap, cheerful hostels where you'll feel right at home.
Pod Dorms – the best capsule hotels in Singapore.
Premium Hostels
Premium hostels are ones that go above and beyond what you expect from your average hostel! Stylish decor, ultra comfy rooms, and extra little luxuries that aren't normally included. These are the best hostels in Singapore for flashpackers!
5footway.inn
Recommended by: Cindy, Free Two Roam. Check out her review of 5footway.inn here for some more info.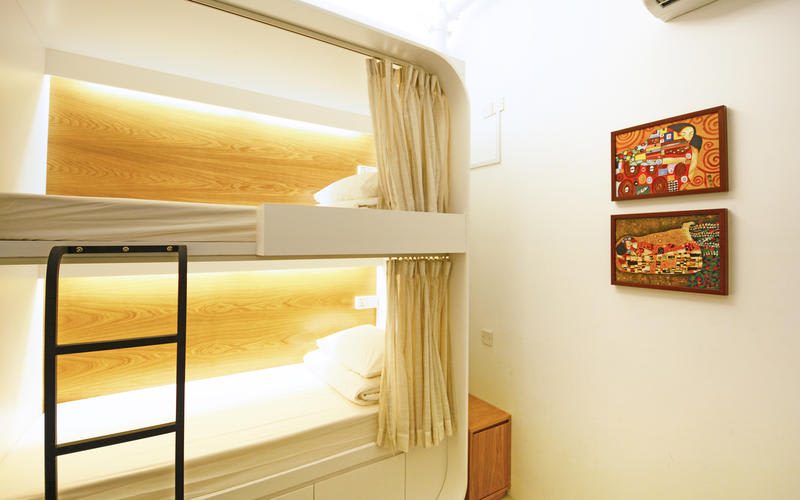 5FootWay.Inn is the largest boutique hostel chain in Singapore, and on our last trip to Singapore we stayed at their Project Boat Quay location. This hostel is perfectly located right next to the Singapore river – while the other two hostels are in Ann Siang and Chinatown.
Boat Quay is teeming with cheap restaurants and bars and has a really great atmosphere at night. It does get a little noisy, so be sure to bring some ear plugs! You can still see some of the original features in the 5footway.inn buildings, such as the old wooden doors that lead out to the terrace.
The dorms are all comfy and modern, with individual lights and plug sockets for each bed. Plus all the hostels have outdoor terraces and/or lounges for relaxing.
Book Now: Project Ann Siang | Project Chinatown
Adler Hostel
Recommended by: Priyanko, Constant Traveller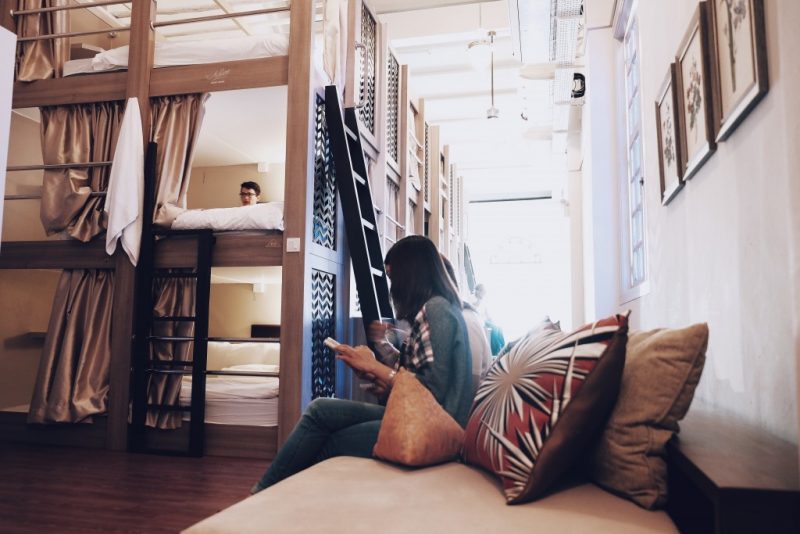 If you're looking for one of the best hostels in Singapore, let me recommend the Adler Hostel. It's located in the heart of Chinatown, and I spent a week there while discovering Singapore.
From Adler, you are a short metro ride from the most-visited places in Singapore. You're also right by the food markets of Chinatown – perfect to chow down when you return from a day full of exploring! The hostel itself modern, and has a great reception area with free tea and – my favourite – a foot massager!
Editors note: the hostel has been renovated since Priyanko stayed there, so it looks even nicer! There are cabin beds in all the dorms, and a beautiful reception area that looks like something you'd find in a luxury hotel. Adler hostel looks perfect if you need a quiet, clean, luxurious place to stay in Singapore!
Book Now: Booking.com | Direct
Relaxed Social Hostels
These are hostels in Singapore that are great for meeting fellow travellers – perfect if you're travelling solo, or in need of some social vibes. All these hostels have great common areas, or encourage interaction with tours and events. We're not talking party hostels, though – you'll still be able to get an unbroken night's sleep at these recommendations!
Tribe Theory
Recommended by: Bilyana from Owl Over The World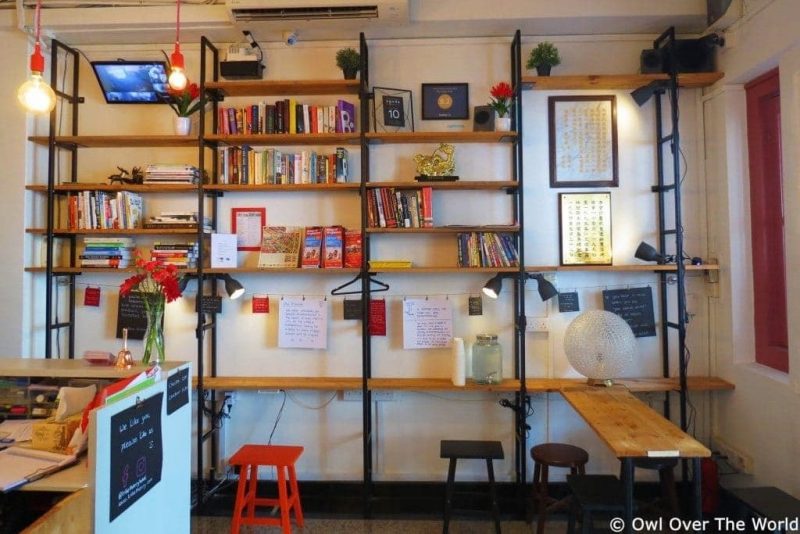 If you're a digital nomad this is definitely your place in Singapore. Tribe Theory is a new category of affordable business accommodation for startups and entrepreneurs. The hostel features dormitory rooms with capsule beds, complimentary breakfast and of course, a co-working space.
Tribe Theory is perfect for bloggers, and everyone who works online and while traveling. On top of that, Tribe Theory is located in the heart of Singapore, on the buzzing Ann Siang Road. The hostel is housed in a heritage shop-house associated with Chow Ah Chey, Singapore's first entrepreneur.
One of the best things about Tribe Theory is its atmosphere, and the fact that you get to stay in a place surrounded by like-minded people where you can work, engage connect and be inspired.
Little Red Dot
Recommended by: Rose, Where Rose Goes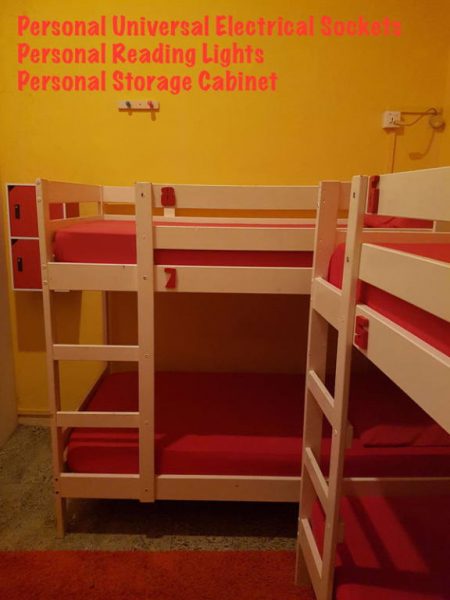 The problem with many hostels is that they pack in as many beds as possible, yet the social spaces don't inspire you to hang around. The good thing about Little Red Dot is that the social area is massive. The giant squishy bean bags are so comfy you could spend a day there (or am I just trying to make myself feel better about the fact I actually spent a day in one?) and there are board games and a PlayStation. How's that for alcohol-free bonding?
Not only is the interior cosy and sociable, it's also very pretty. Green plants growing down the walls will constantly remind you that you're in the city responsible for the Gardens by the Bay! There are even swinging outdoor sofas which make the hostel like a living room and garden all in one. The perfect relaxed social base in Singapore!
Book Now: Booking.com
Betel Box Hostel
Recommended by: Josie Wanders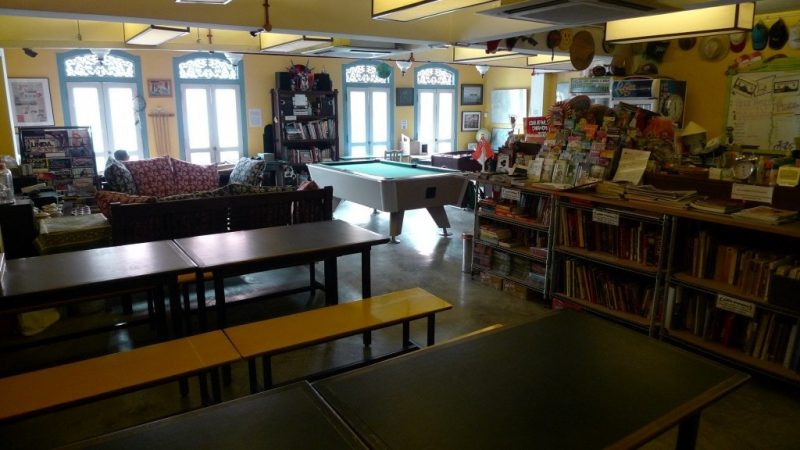 What I love best about the Betel Box hostel are the people who run it. This is one of the friendliest hostels I've been to – and I've stayed here four times.The rooms are clean and neat, and breakfast is included. There are various dorm rooms, and one private double room. All sorts of services are provided, including a variety of tours they run themselves. We did the Joo Chiat/Katong Food Walk and loved it.
Betel Box Hostel is located in the Joo Chiat area of Singapore. Here you will find lots of old shop houses, nightclubs and good eateries. It's not far from the East Coast area if you need a chilli crab fix, and has convenient transport to the airport and city.
There's a large common area with comfy chairs, video games, a pool table, and foosball. They run local tours, and are one of the best hostels in Singapore if you want to meet fellow travellers.
Book Now: Hostelworld | Booking.com | Direct
Beary Best!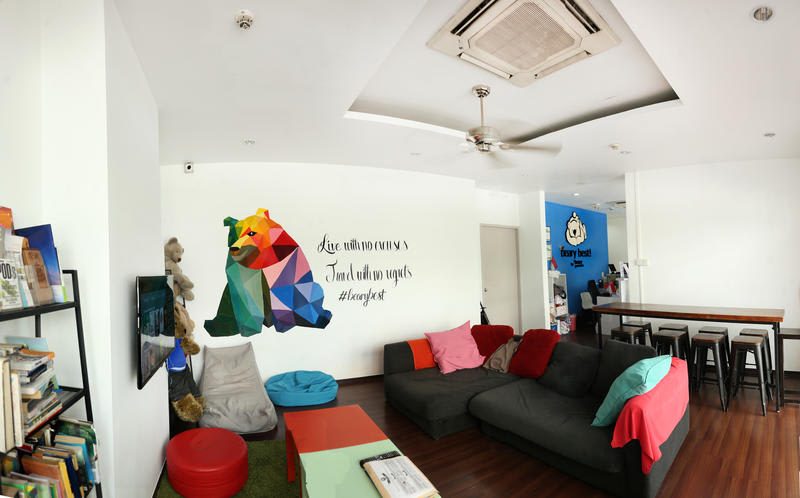 One of the most popular social hostels in Singapore on Hostelworld is Beary Best! It looks like a proper backpacker hostel – which seem to be pretty rare in Singapore – and it places a big emphasis on socializing.
Housed inside a restored art deco heritage building, Beary Best! features a large guest lounge filled with comfy chairs and teddy bears, and which has a big-screen TV for watching Netflix. The dorms look basic, but comfy enough – and they have high ratings for cleanliness. Plus there's an outdoor garden patio, "ridiculously cheap drinks" (their words) available for sale, and regular free tours – which are always great for making friends.
Book Now: Hostelworld | Booking.com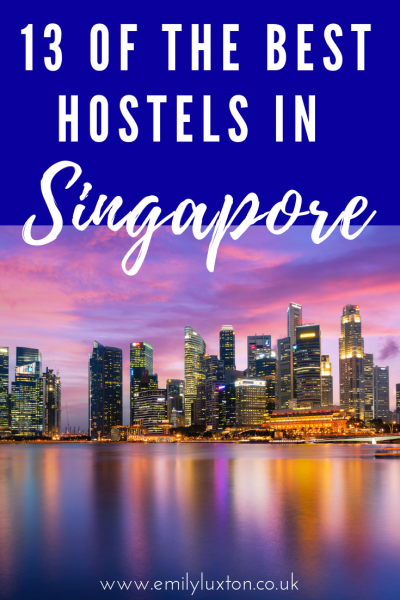 Budget Hostels in Singapore
These are basic but comfortable hostels offering an ideal budget option to backpackers in Singapore! Think cheap and cheerful, rather than dank and dirty!
Bunc Hostel
Recommended by: Nisha and Vasu from Lemonicks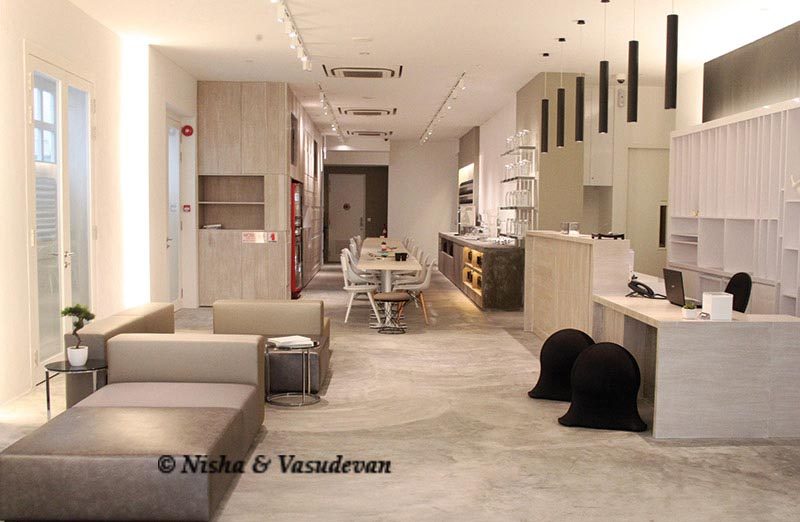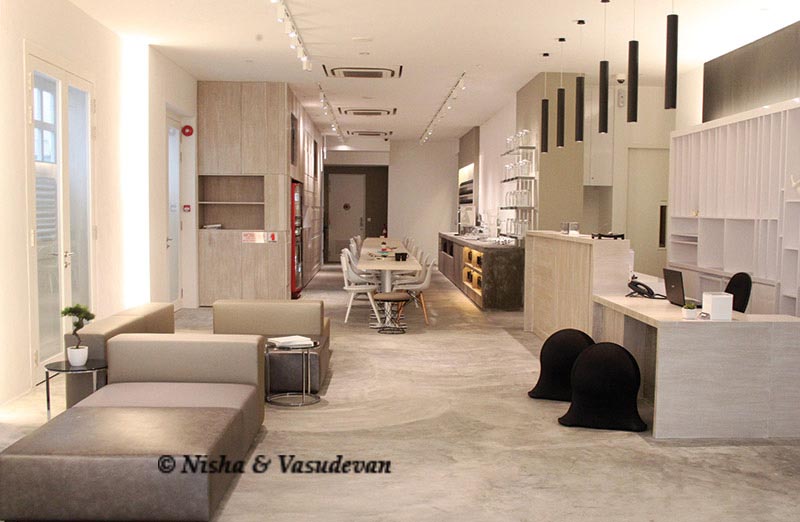 I found Bunc Hostel in Singapore to be a safe, clean and pocket-friendly hostel. They offer clean dormitory rooms (male, female or mixed) fitted with air conditioning. White color adds to its charm; it looks clean and cheerful. Individual reading lights, wall power sockets, and personal lockers are available to everyone near their beds.
The hostel offers free breakfast. It's located in Little India, and the Rochor MRT Station is just a 2-minute walk away. Both Little India MRT Station and Bugis MRT Station are only a 10-minute walk, too. It is my favourite hostel in Singapore, I've stayed a couple of times and won't mind a repeat.
Book Now: Booking.com
Zen Hostel
Recommended by: Michela from Rocky Travel
In April 2016 I planned a stopover in Singapore on my way to Perth, Australia and booked four nights at the Zen Hostel. While I was a bit reluctant to book myself into a 12-bed female dormitory with no window, I was blown away by this small but truly functional place. Six comfortable bunk-beds line the dorm in two rows, and the dorm stretches in length rather than the width. However this hostel is peaceful, and although there were eight people sleeping, I hardly noticed it.
The kitchen and all facilities are well equipped, with fast wi-fi. Overall it's a clean hostel, and in a safe area to walk back at night. Moreover, what makes the Zen Hostel a great place to stay in Singapore is the vicinity to shops and restaurants. It's only a short walk to the heart of Little India. The nearest metro station is East-West line 11, only 7 minutes walk. All in all, 100 Euro for four nights was a great budget accommodation for an expensive city like Singapore.
Book Now: Zen Rooms| Booking.com
Pod Dorms and Capsule Hotels in Singapore
If you value your privacy, but can't quite afford a private room or a hotel, Singapore is full of amazing capsule hotels and pod-style dorms. These offer the best of both worlds; you'll have your own little pod, with thick curtains or pull-down blinds for privacy. Below are a few of the best capsule hostels in Singapore…
Spacepod@Com
Recommended by: Marya from The Beau Travellers. Read her review of Spacepod@com for more info.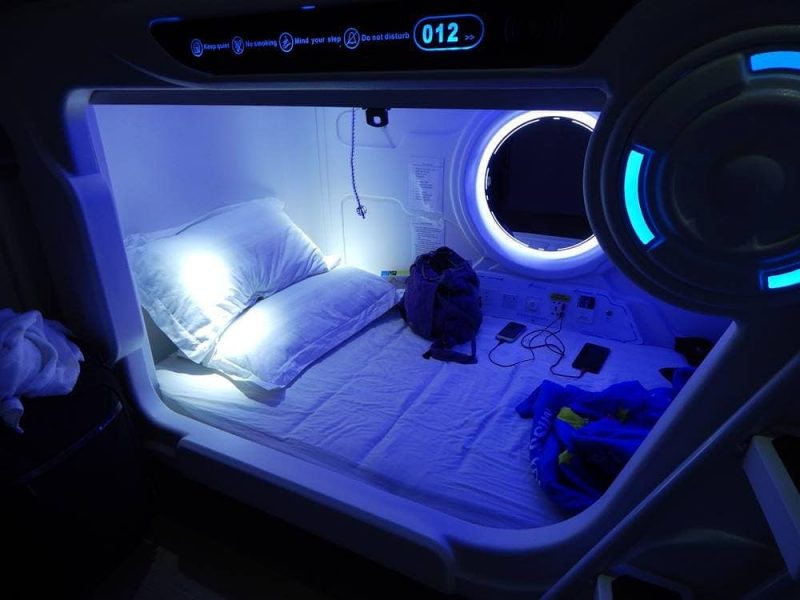 Being an introvert, I usually stay at a hotel as I always need some space on my own when I travel. However, the hotel rate in Singapore is too high for my budget, and that's when I found Spacepod@com in the Kallang area.
This hostel offered a fair rate within my budget, and had everything I needed in a place to stay for a couple of nights. They provide free DIY laundry if needed, and the rate includes free breakfast with free tea/coffee for 24 hours.
It's a DIY breakfast in which they provide bread and jam, as well as eggs for us to make our own scrambled eggs or omelette. Pretty decent to get yourself full in the morning in a place like Singapore, where everything is quite pricey!
Book Now: Booking.com
MET A Space Pod
Recommended by: various travellers.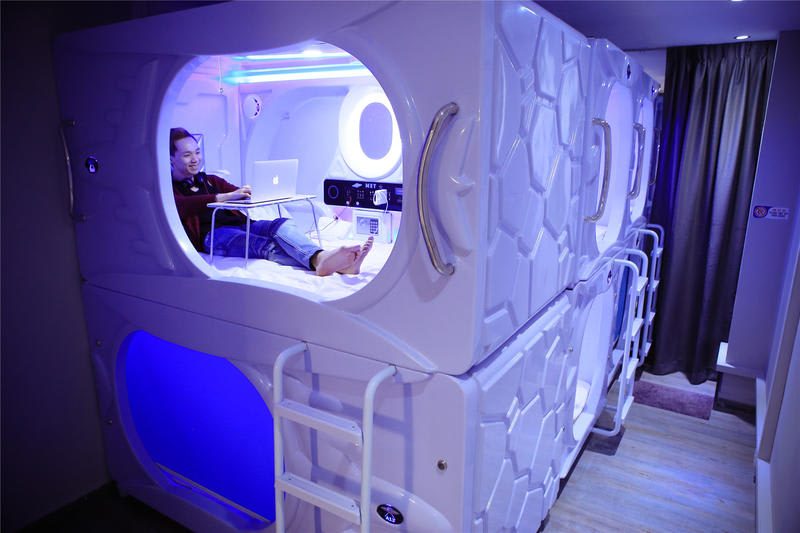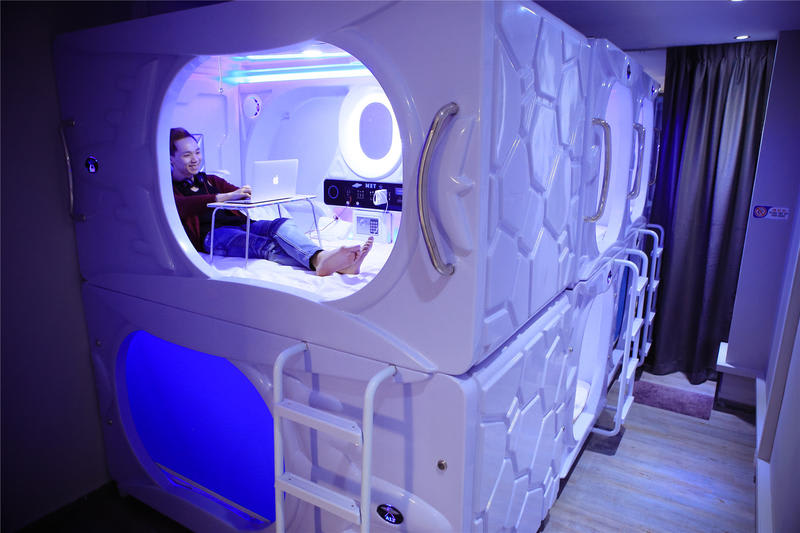 Several travellers recommended MET A Space Pods to me when I was searching for the best hostels in Singapore. The vibes are similar to those at Spacepod@com, with futuristic pod dorms, but the location is much more central. The property is just a few minute's walk from both the Clarke Quay and Raffles Place MRT stations, as well as all the food and nightlife options of those areas.
The capsule dorms are super modern, and each capsule has its own mirror, lights, TV, and aircon. There's a free breakfast, a snack bar, and a games room if you need space to relax outside of your capsule. But the main selling point is the convenient location, and the fun of the space-themed pod dorms!
Book Now: Hostelworld | Booking.com
Beat. Capsule Singapore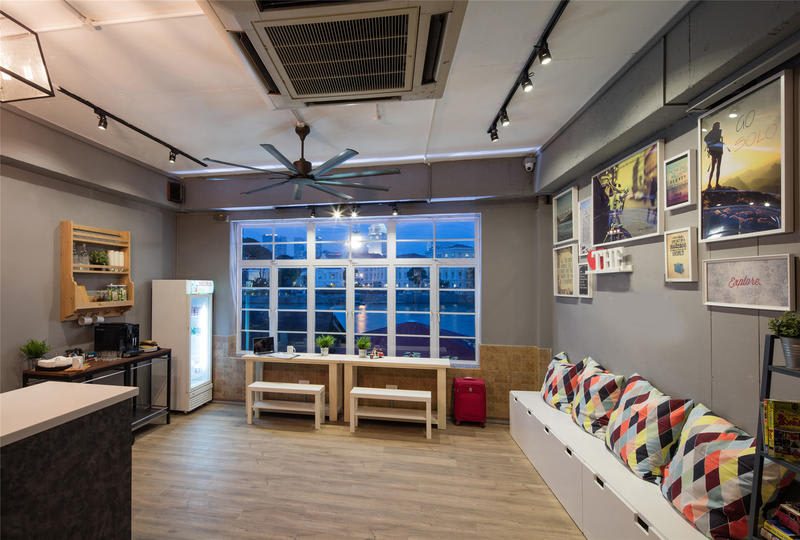 Featuring sleek, clean, and comfortable capsules, the Beat. Capsule Hostel on Boat Quay is in the perfect location for exploring Singapore. The capsules feature privacy blinds, individual lights, and a fold-down laptop desk.
It's all about convenience and comfort at Beat. Capsule Hostel, with calm vibes and plenty of space to relax. You can even opt for a double capsule – perfect for couples, or solo travellers worried about feeling claustrophobic in a single pod.
Book Now: Hostelworld | Booking.com
Quarters Capsule Hostel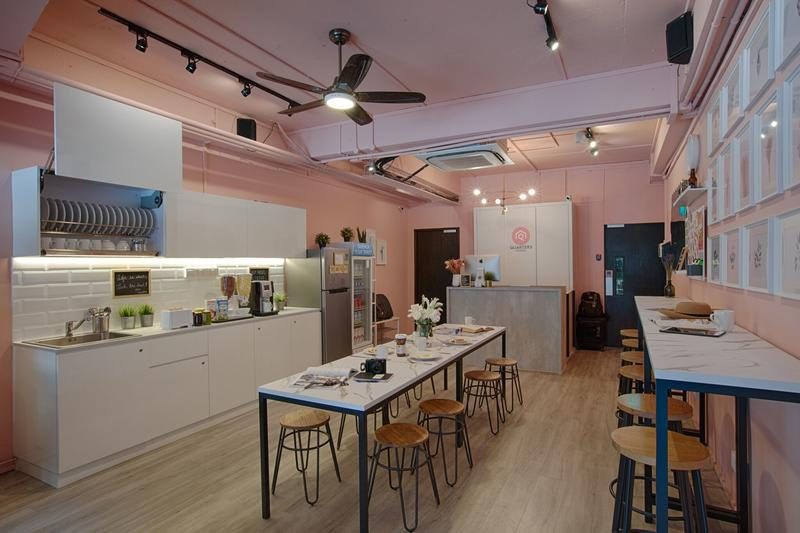 Quarters Capsule Hostel in Boat Quay is one of the highest-rated capsule hostels in Singapore on Hostelworld, and it looks amazing. The dorms look basic, but are highly rated for cleanliness, and they have individual blinds for ultimate privacy.
The common areas are Instagram-tastic, with cute pink decor and lots of marble surfaces in case you need to take any flat lays of your lunch! Speaking of lunch, this is one of the few hostels I've found that has a kitchen – which is always useful if you're travelling Singapore on a budget.
Book Now: Booking.com
Bohemian Chic Hostel
Recommended by: Rachel, Hilltops and Flipflops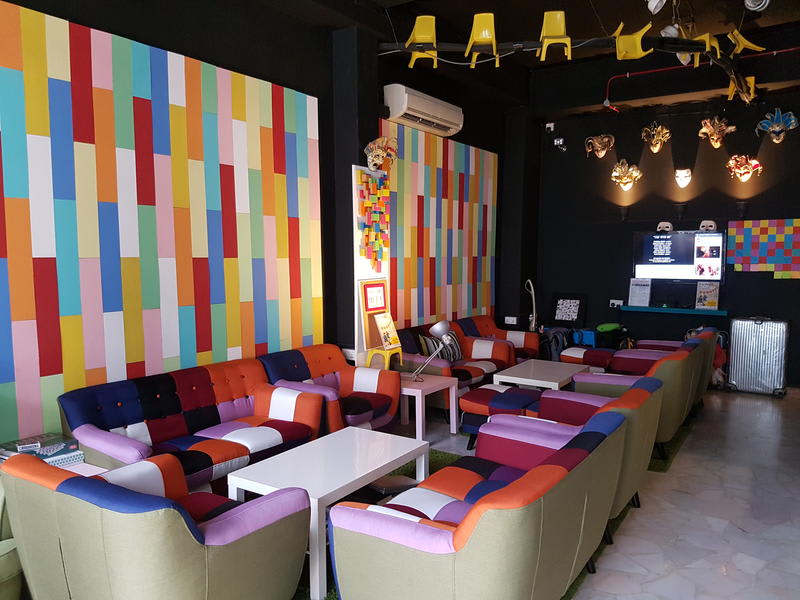 Bohemian Chic Hostel is the sister hostel to The Bohemian, both located in Chinatown. Its location is ideal for exploring Chinatown of course, but is also easy to get to from the airport and the rest of Singapore. Plus, there are some great rooftop bars, speakeasies and hawkers centres to explore in the area!
The hostel itself was clean and quiet, which was the most important thing for me. It's not great for socialising, but if you need a quiet place to rest your weary head after a day exploring the city, it's perfect. There were 16 beds to my female-only dorm but it didn't feel crowded. The beds are pod-style, which I loved, and each has a little curtain for complete privacy. There's also a reading light, a TV and Beats headphones in each pod.
Bohemian Chic also offers a free airport shuttle on your outbound journey and free breakfast and chocolates every evening – who wouldn't love that!?
Book Now: Hostelworld | Booking.com
Pin This Post!