Some posts on this site contain affiliate links. If you book or buy something through these links, I earn a small commission (at no extra cost to you). Take a look at my privacy policy for more information.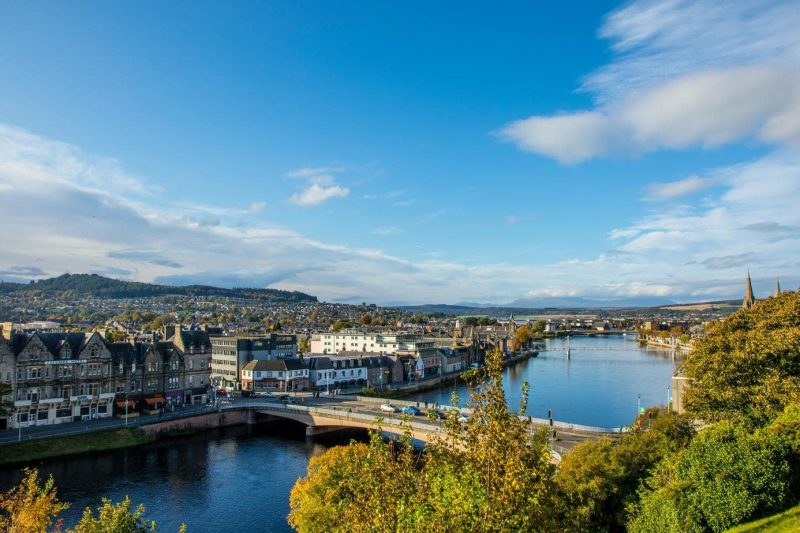 This in-depth travel guide to the best things to do in Inverness is brought to you by local blogger Graham, as part of my UK travel guides series.
If you're thinking of visiting the Scottish Highlands, you're probably thinking of mountains, lochs, and amazing views. And it's true, all those things are guaranteed with a Highland break.
Yet you shouldn't miss the chance to head to Inverness – popularly thought of as the capital of the Scottish Highlands. You may well be surprised by the range of activities and attractions it has tucked away.
I've lived nearby for many years, and honestly, I've found tons of things to do in Inverness – some of which only locals know about.
Here are my top picks – some familiar, some unusual – that you won't want to miss if you visit.
Top things to do in Inverness
Take a Guided Tour of Inverness
Kick off your visit with a city tour. This is a great way to explore Inverness and get an overview of the area's history – as well as some of the city's main attractions.
Ness Islands
This beautiful park is right in the heart of the city, yet you'll feel as if you're worlds away once you are there.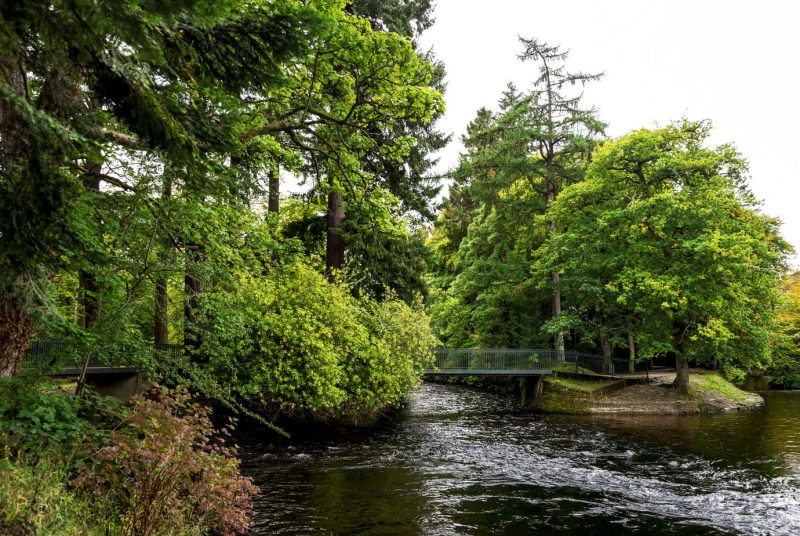 Two bridges take you across to the islands – one from the B862 to the east of the islands and one opposite Bught Drive to the west. Pack a picnic on a nice day and escape to the islands. There is a three-mile walk that takes you right around them too. Free to enter and filled with trees and wildlife. Idyllic.
Castle Viewpoint

Whenever I visit any city, I always want to get a view across it from a high vantage point. The best point in Inverness is from Inverness Castle. This boasts a tower that has been converted into a tourist attraction, offering magnificent views over the city.
You'll need to climb 94 steps to reach the top, but the 360-degree views you'll get when you arrive are well worth it.
Waterways Bike Tour
Get pedalling and cover the canal and towpath along the River Ness. This guided bike tour is ideal for couples and friends, and even takes in a quick pit stop at the Inverness Botanical Gardens.
Be sure to book in advance via the Inverness Bike Tours website. The tour covers around 6.2 miles (10km) but it's all on flat ground. Helmets and bikes supplied. This is a superb chance to take in many of the best and most famous sights in Inverness, including views over the Moray Firth.
Culloden Battlefield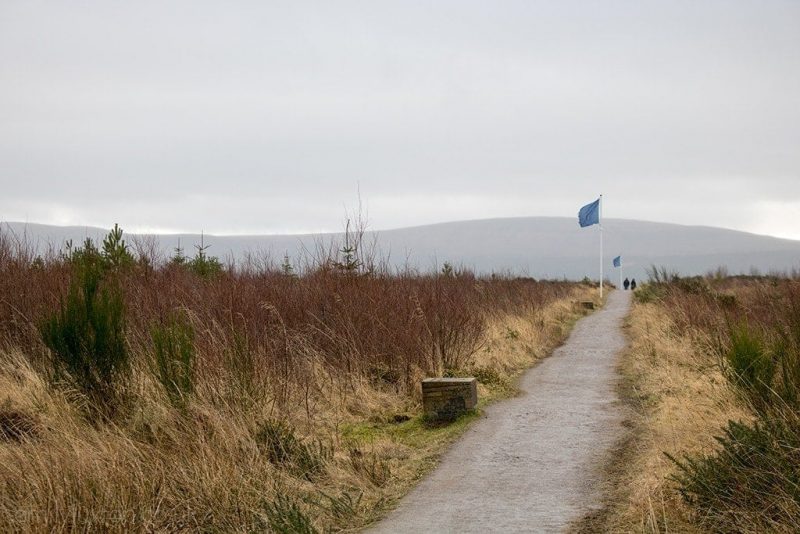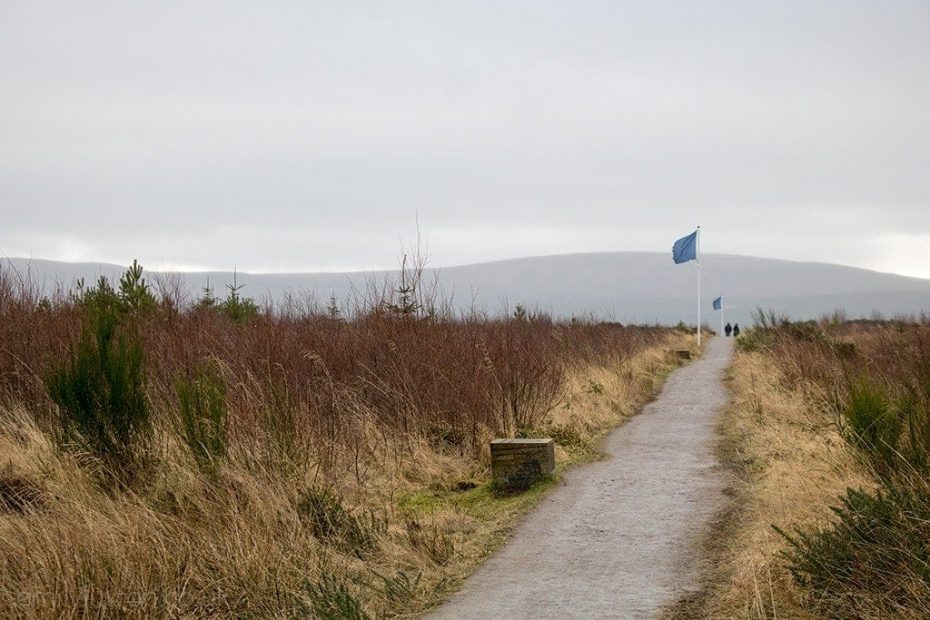 A dramatic one here, but it's a mere 15-minute drive out from the city to reach it. Most people have heard of the Battle of Culloden that took place in 1746. Few know the details of the event as revealed at the battlefield itself.
For a day out that offers history, drama, and a monument to those who perished, you cannot beat Culloden. While you're there, stop in the café and sample their own Culloden whisky. You could also share a tempting charcuterie platter with your pal.
Unusual Things to do in Inverness
Highland House of Fraser
Head for Bridge Street in Inverness and the home of kilts appears. It's possible to rent a kilt while you're there if you'd like to dress for dinner!
You can also look around the exhibition that reveals the history of the kilt. There is no better place to learn more than in their kiltmaking workshop. Yes, they make all their kilts on site. If you're there with your significant other and planning a wedding, perhaps you could consider being fitted for one to get married in…
Dolphin Cruise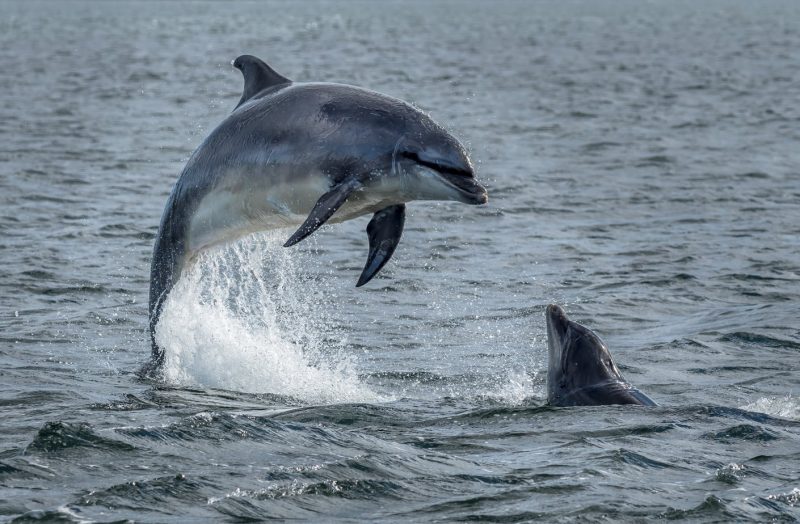 Are you ready to get away from the city for a bit? Hop on board a Dolphin Cruise out into the Moray Firth and experience 75 minutes of action on the water. Dolphins aren't guaranteed, although seals, otters, and other wildlife are commonly seen as well.
Places to Eat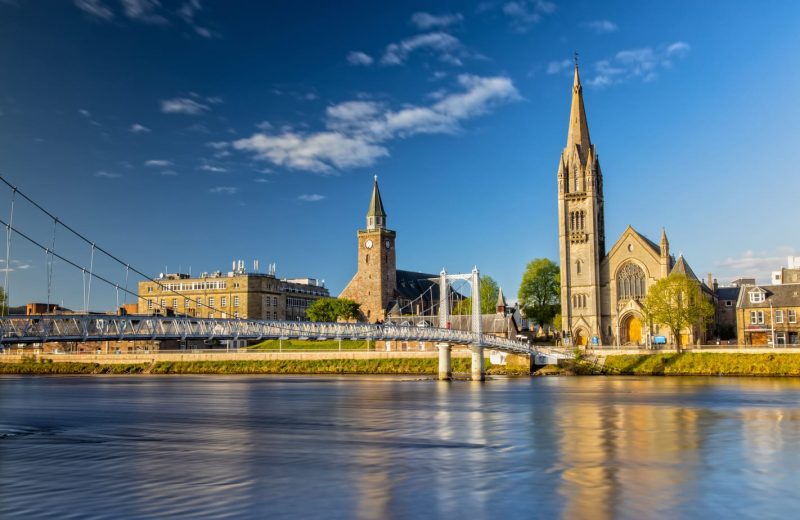 Velocity Cafe
Time for a quick stop at the Velocity Café, where a cycling-themed idea is in force. You can't miss the bike hanging in the window. If you're thirsty, it's the perfect spot for a Velocitea!
They offer an amazing range of healthy salads, but you might find it hard to choose one of those instead of a cake. I won't reveal what I ate when I visited; I'll just say after all the exploring, I was hungry. Salad wouldn't have done the trick.
River House Restaurant
Look for the famous suspension bridge on Greig Street and you'll also find the charming River House Restaurant. If seafood is your thing, don't miss it. Freshly prepared seafood and shellfish are served daily.
Choosing something to eat is the biggest issue. Fortunately, they serve sharing plates for you both to enjoy. The Shetland scallops and Orkney crab sound appealing, and they also serve the classic Cullen Skink.
Things to do in Inverness at Night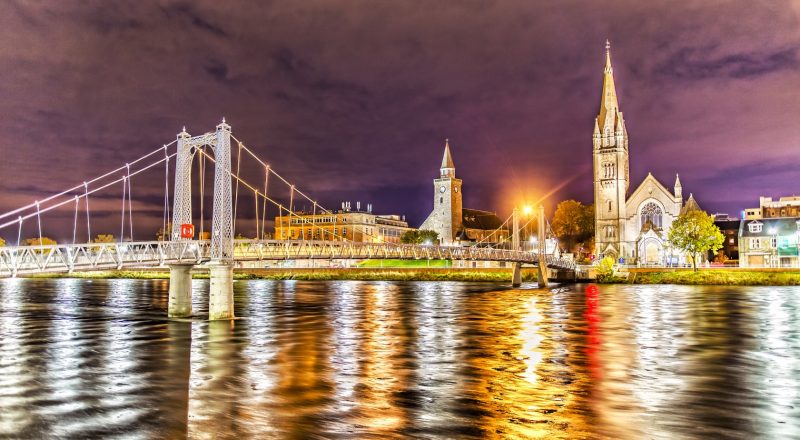 The Malt Room
What better place could there be to sample a dram or two of Scotland's finest whisky creations?
Situated in Church Street, the charming bar is modern and welcoming. Choose from Modest, Memorable, and Magnificent drams from Scotland and worldwide. It's the perfect way to spend an evening.
They also create seasonal tastings; one recent event included whisky and doughnuts. Who am I to argue with that?
Shopping
Victorian Market
Fancy a spot of shopping? If the weather isn't playing ball, you can head for the Victorian Market – a covered building filled with independent shops.
Don't miss the Milk Bar when you need a break – they serve coffee from a local coffee roasting company. Just be warned – it's almost impossible to resist the amazing ice cream treats also served there. Coffee and ice cream? Oh, yes…
Leakey's Bookshop
Wander among the thousands of volumes held inside an old church dating from 1793. Read romances and live your own with your significant other inside this stunning building.
Seek out the wood-burning fire and a comfy sofa to share for an hour or two as you discover old volumes and new authors. No visit to Inverness would be complete without checking out Leakey's.
Festivals and events
The Highland Games may have its home in Braemar where the Royal Family gather, but most towns and villages – and cities – hold their own.
The Highland Games weekend in Inverness usually takes place in July, but check the latest dates for the next event before you travel if you're planning on visiting for this purpose.
Plenty more to discover in Inverness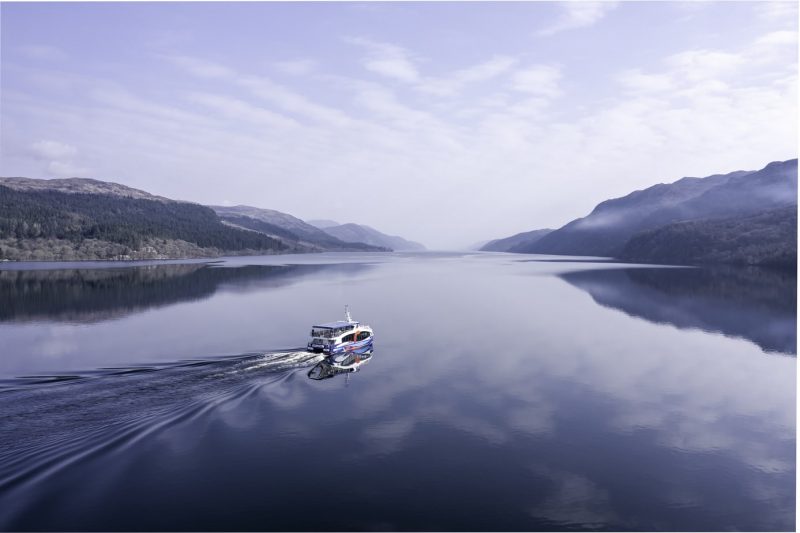 Take these suggestions and recommendations as a starting point for your exploration of Inverness. You're only a few miles from Loch Ness, the Beauly Firth lies to the west of the city and the Moray Firth to the east. Just over the Kessock Bridge you've got the Black Isle, easily reached by car.
Recommended Inverness Tours
Inverness is a great base for adventures throughout the north of Scotland and the Scottish Highlands. You could take an Isle of Skye tour from Inverness, head into the Cairngorms National Park, or drive down to Glenfinnan to see the steam train crossing the famous Harry Potter viaduct!
Whatever you're in the mood for, Inverness has got something for you. And if you want to head further afield, check out these other posts on Scotland:
Planning a Weekend in Edinburgh
9 of the Best Scottish Gin Distilleries
How to See + Ride the Harry Potter Train in Scotland
Author Bio
Graham Grieve is a Scottish travel blogger. Over the years, Graham has travelled the length and breadth of Scotland and knows Inverness very well. You can keep up to date with Graham at his Scottish travel blog My Voyage Scotland.
Pin this Post: