Some posts on this site contain affiliate links. If you book or buy something through these links, I earn a small commission (at no extra cost to you). Take a look at my privacy policy for more information.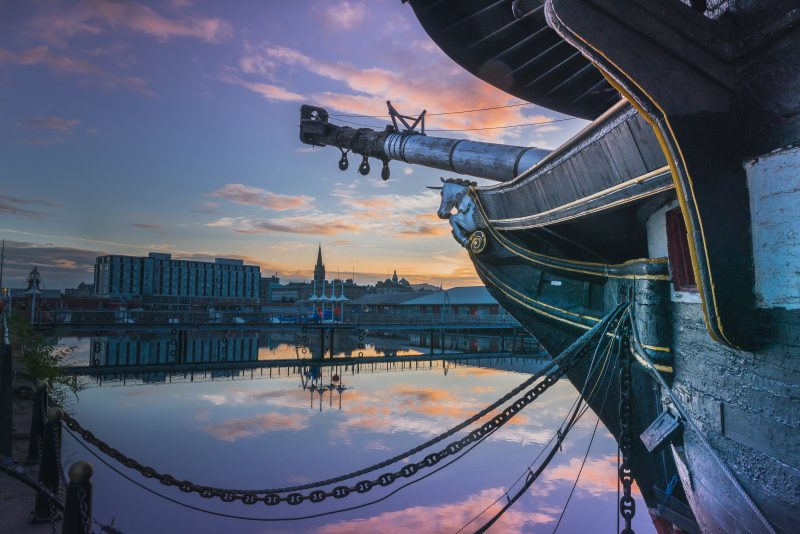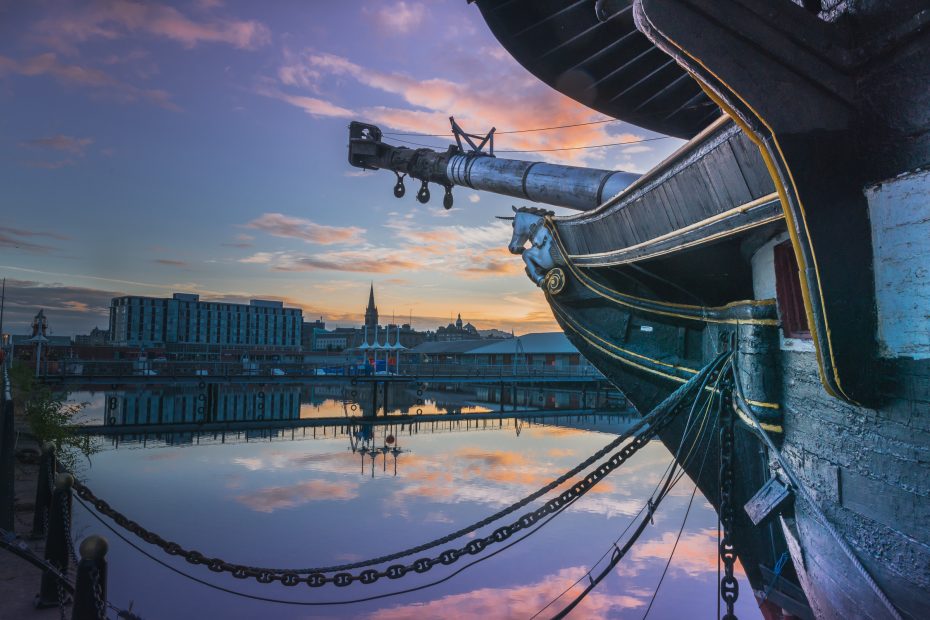 If you're looking for the best things to do in Dundee, Scotland – you've come to the right place! I headed there shortly after my Hogmanay experience in Edinburgh, and absolutely loved it.
This is a city that's full of art and design. There's a reason that Dundee was named the UK's first UNESCO City of Design in 2015. The university is one of the best in the UK and has strong programmes in art, design, science, and technology – as well as game design, which the city has a long history of!
All this has cultivated a strong sense of creativity that can be experienced throughout Dundee. There are several art galleries and museums to explore, as well as numerous events – like the annual Dundee Design Festival.
From my trip, I've compiled a list of fun and cultural things to do in Dundee. More recently, I got fellow travellers and local bloggers to share their favourite recommendations – so now this really is the ultimate guide to Dundee! There's a lot to discover in this small but impressive city…
My trip was supported by local social enterprise Creative Dundee, tourism initiative Dundee One City, Many Discoveries, and the team behind the Edinburgh #blogmanay campaign.
Map of Things to do in Dundee
19 Things to do in Dundee
1. Check out the View from Dundee Law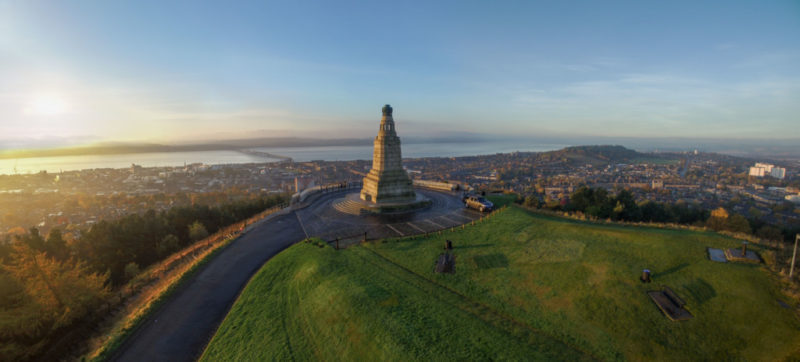 Pronounced "low", the Dundee Law is an extinct volcano standing at the heart of the city. The hilltop provides some amazing views of the town and across the River Tay.
That's providing you have better weather on your visit to Dundee than I did, of course! At the top, there's also a war memorial and a well-constructed observation platform that allows you to make the best use of the 360° panorama.
2. Enjoy the Dundee Design Festival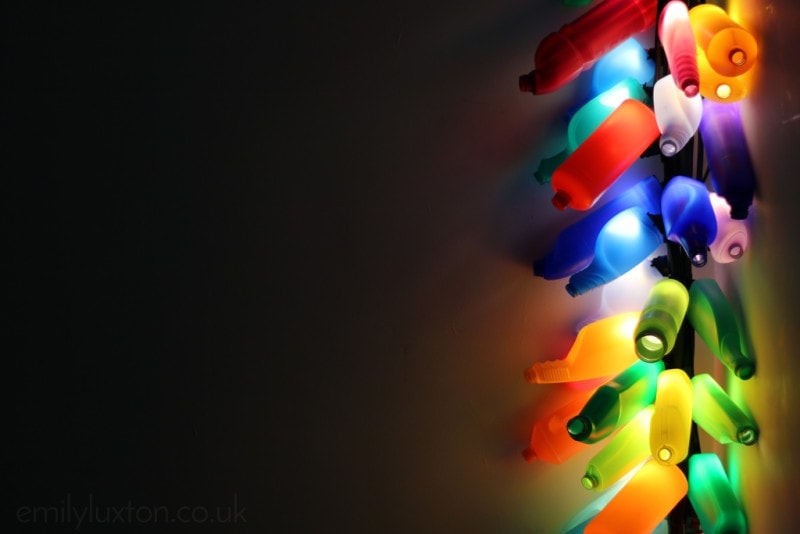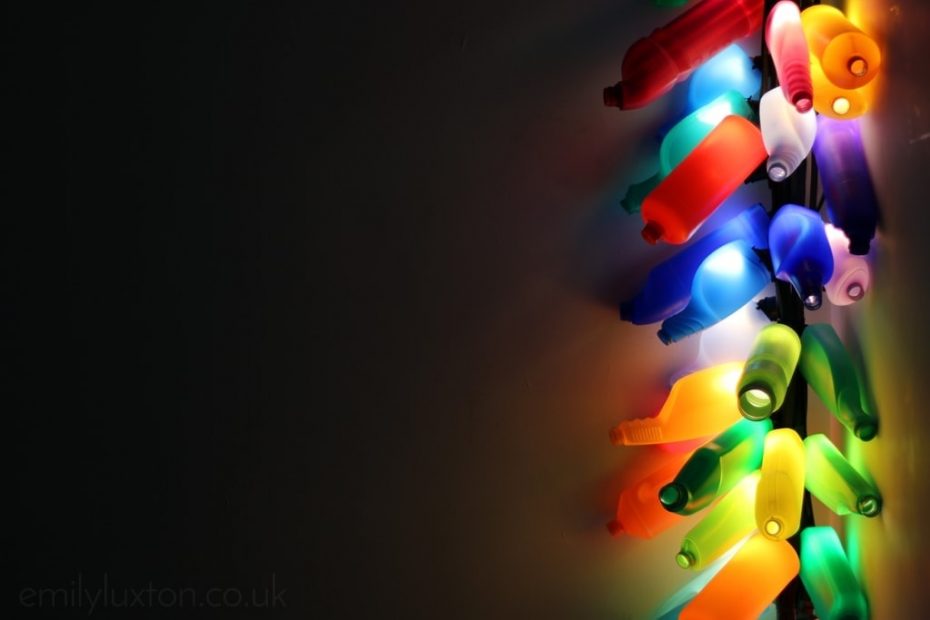 Don't miss the Dundee Design Festival, held annually (usually in May). This is truly the City of Design at its best! There are events all over the city so it's a great chance to explore Dundee.
NEXT DATES: 23rd September – 3rd October 2021
3. V&A Dundee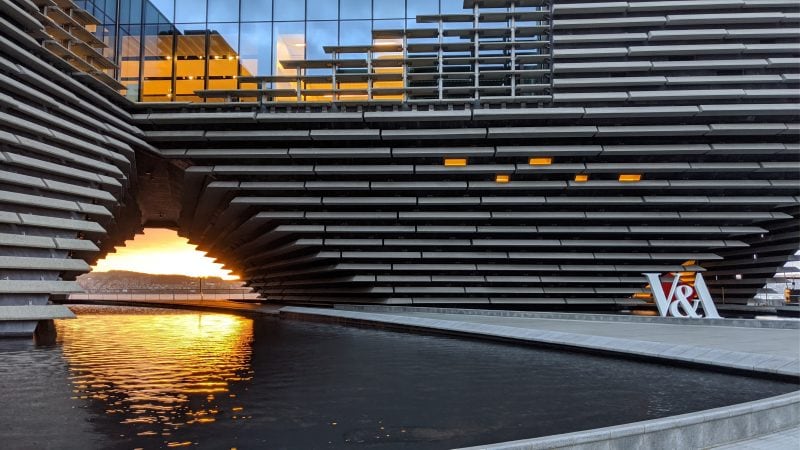 Recommended by: Anuradha, Country Hopping Couple
Dundee may be one of the most underrated cities of Scotland, but it is also the UK's first UNESCO City of Design.
The V&A Dundee is the first design museum in Scotland. In fact, this was the first V&A museum outside of London. Designed by Kengo Kuma, a Japanese architect, and opened in 2018, the V&A soon gained prominence and became one of the top attractions in Dundee.
Sitting on the Dundee Waterfront, the unique architecture is extremely eye-catching! V&A Dundee is a place where visitors can experience the story of design – its past, present and future.
4. McManus Art Gallery & Museum
Recommended by: Utkarsh, Journeys from the Heart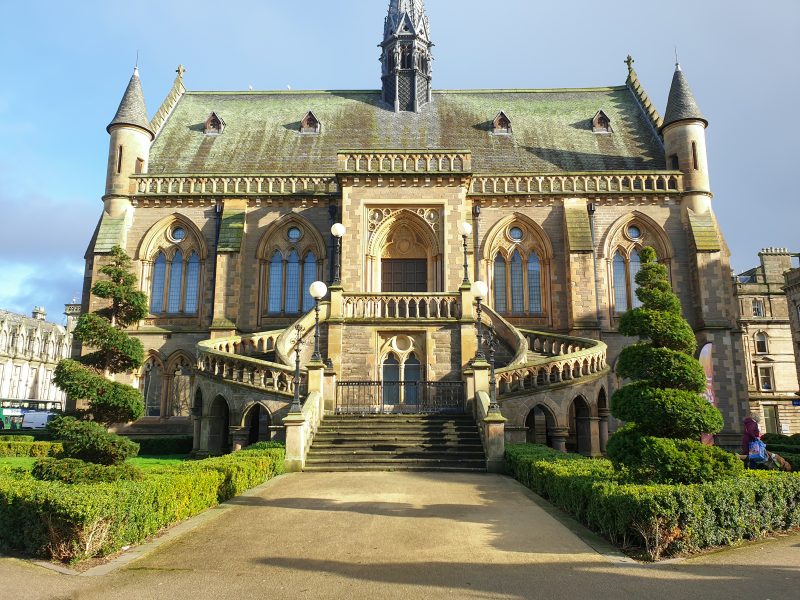 McManus is a great destination for any history and art lovers visiting Dundee. Since 1867 this historic Victorian Gothic building has been home to a collection of art and artefacts spanning 400 million years!
There are 8 gallery spaces showcasing pieces from art, culture, history and the environment. From early man to the industrial era, the museum's collection tells the history of Dundee and its numerous industries, including architecture, shipbuilding, and whaling.
Along with the collection, there are regular workshops, talks, events and exhibitions throughout the year.
5. Eat Dundee Cake!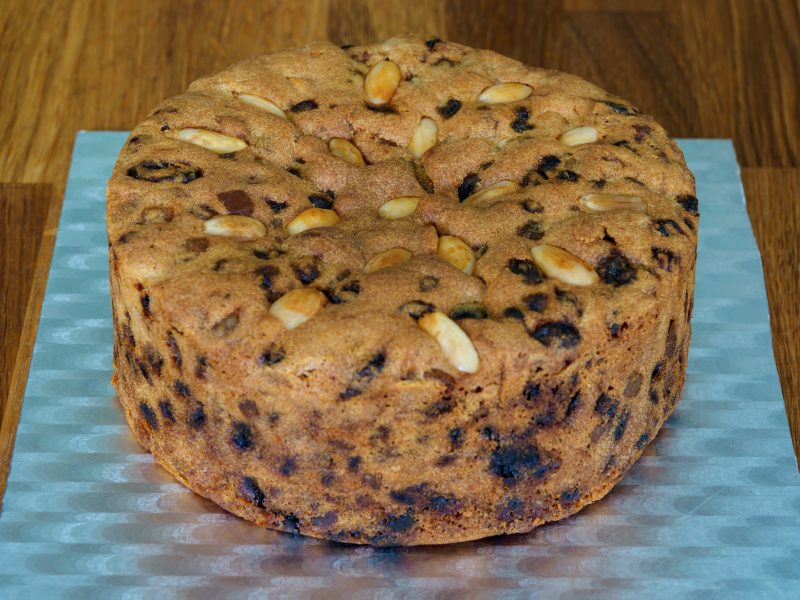 One of the things this city is most famous for is Dundee cake! This is a traditional Scottish fruit cake topped with blanched almonds. The recipe was first invented by Janet Keiller, from the family behind Keiller Marmalade (another famous local product) way back in the 1700s. Pick up a cake at historic local bakery Fisher and Donaldson.
6. Meadow Mill Studios
Meadow Mill Studios is a historic jute mill that has been converted into a block of 58 art studios by charity WASPS. There's also a large, open-plan studio space aimed at new graduates, and a large project space on the top floor which is used for exhibitions, performances and events.
This amazing collaborative space is home to around a hundred artists and makers. You can visit the studios to see artists at work, catch an exhibition, and browse some incredible local arts and crafts.
7. Take a Weaving Class in Dundee!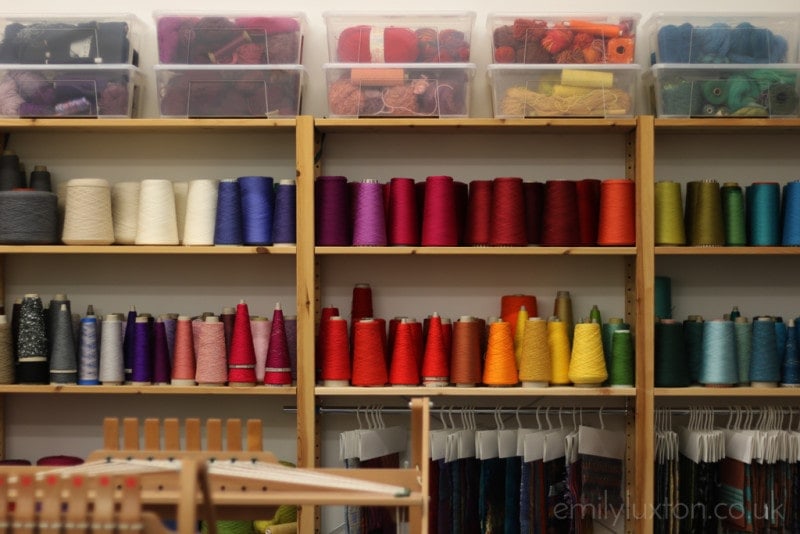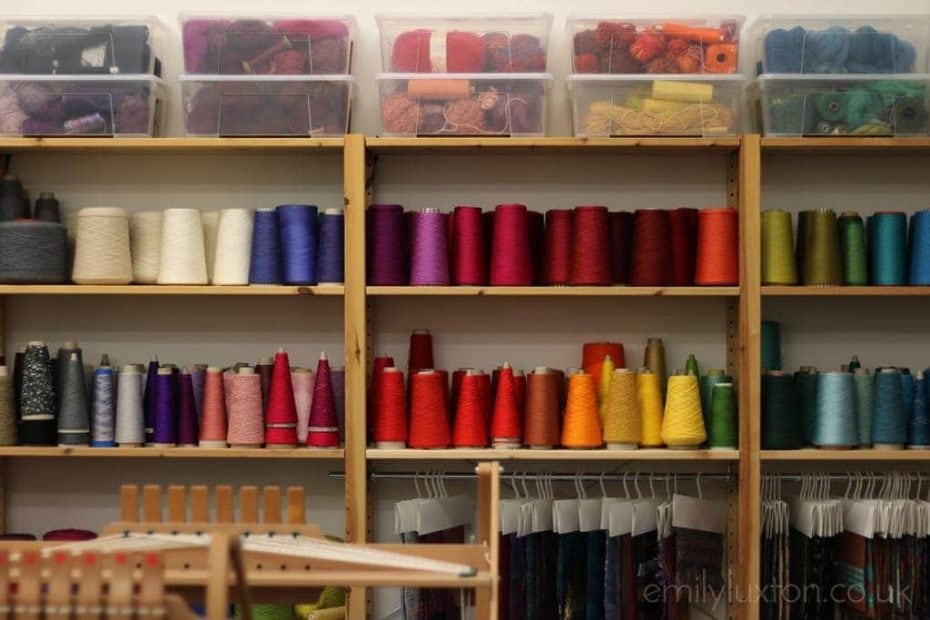 One of the artists at Meadow Mill Studios is hand-weaver Cally Booker. This talented artist creates colourful textiles, drawing on Scotland's long tradition of weaving – but introducing a modern twist to her work.
She also runs weaving classes, which are great fun and the perfect way to immerse yourself in the local culture.
8. Discover Dundee's Video Game Heritage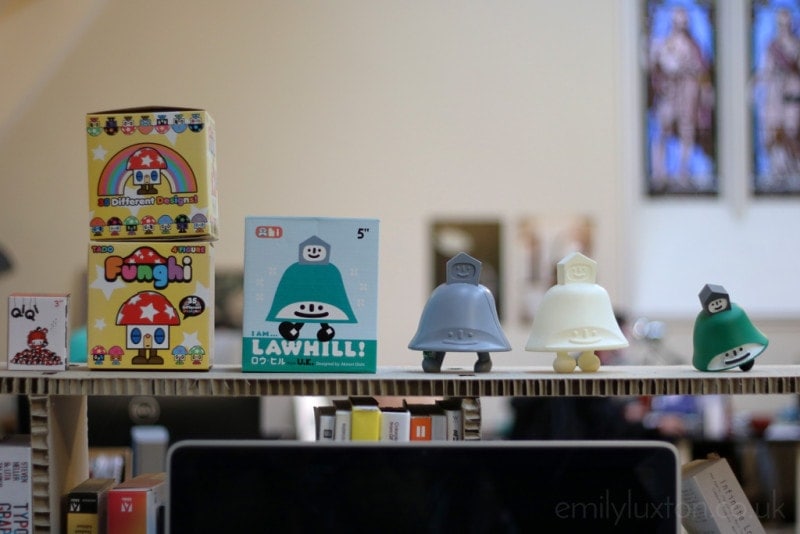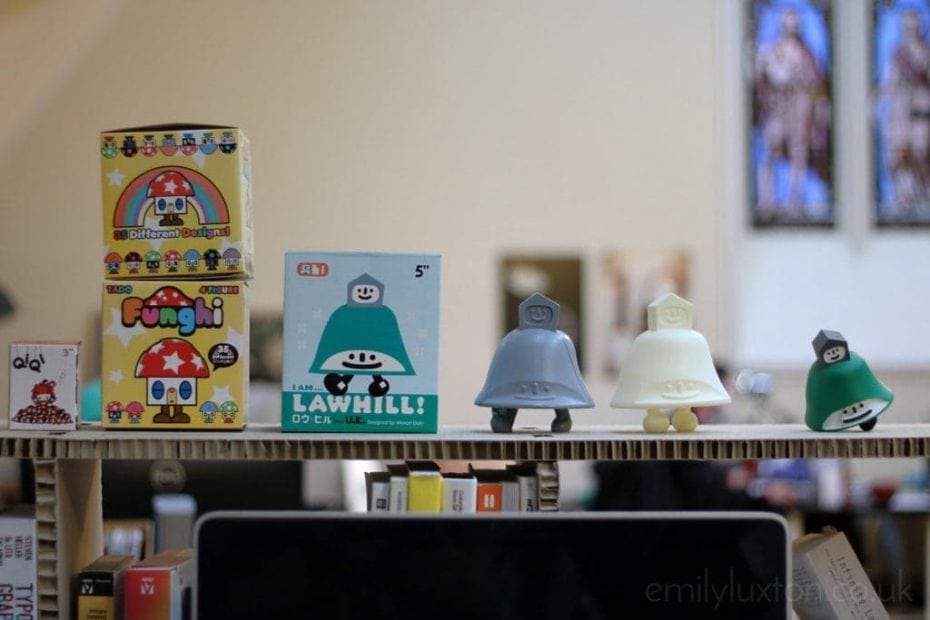 Did you know Dundee has a long history of video game design? In fact, the iconic game Lemmings was invented right here in this small Scottish city 30 years ago!
Video games design is still a big industry in Dundee, where Abertay University launched the world's first named computer games degree.
InGAME run a brilliant programme of events, training programmes, workshops and masterclasses in collaboration with Creative Dundee.
9. Dundee Street Art Trail
Recommended by: Lucy Lives Here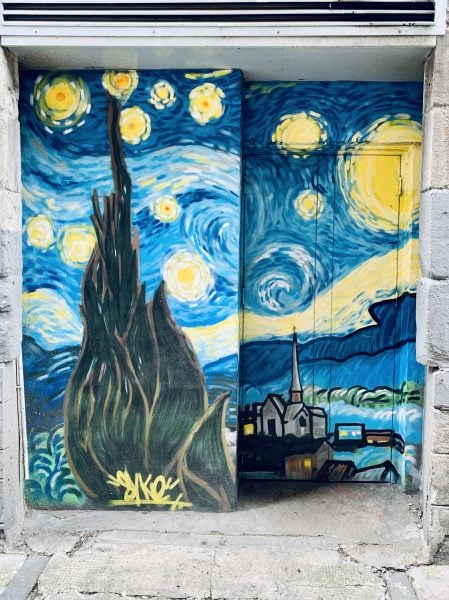 Dundee has some real big hitters when it comes to art and culture. There's the V&A, The McManus Gallery, and creative hotspot Dundee Contemporary Arts (known as the DCA to locals) where you can rub shoulders with the art crowd.
However, there's also some "hidden" art that is tucked away in some of the less obvious areas of the city. The Open Close project first started as a way to brighten up doorways in Dundee. There are now two street art trails in the city, one in the centre and one in the east of the city, where you can discover these hidden doorways for yourself.
They're a brilliant, colourful addition to the city! What I really love is that they lead you into all hidden nooks and crannies that you might otherwise not have discovered!
10. Go Sculpture Hunting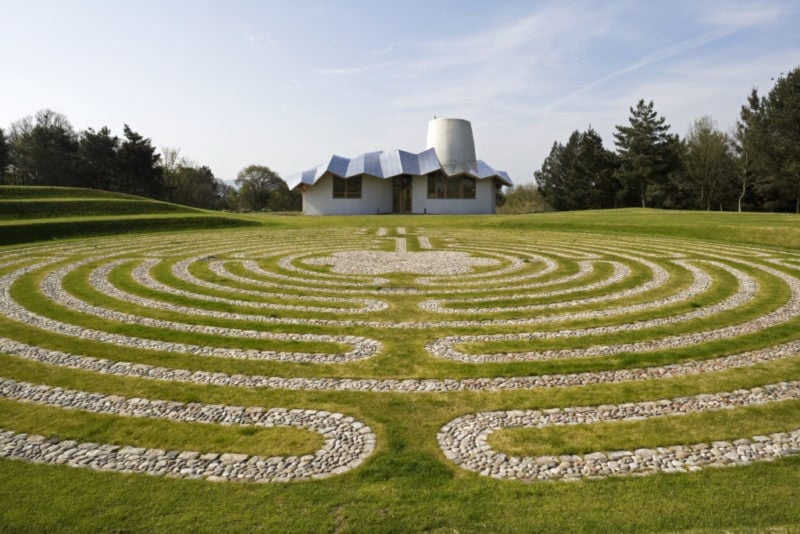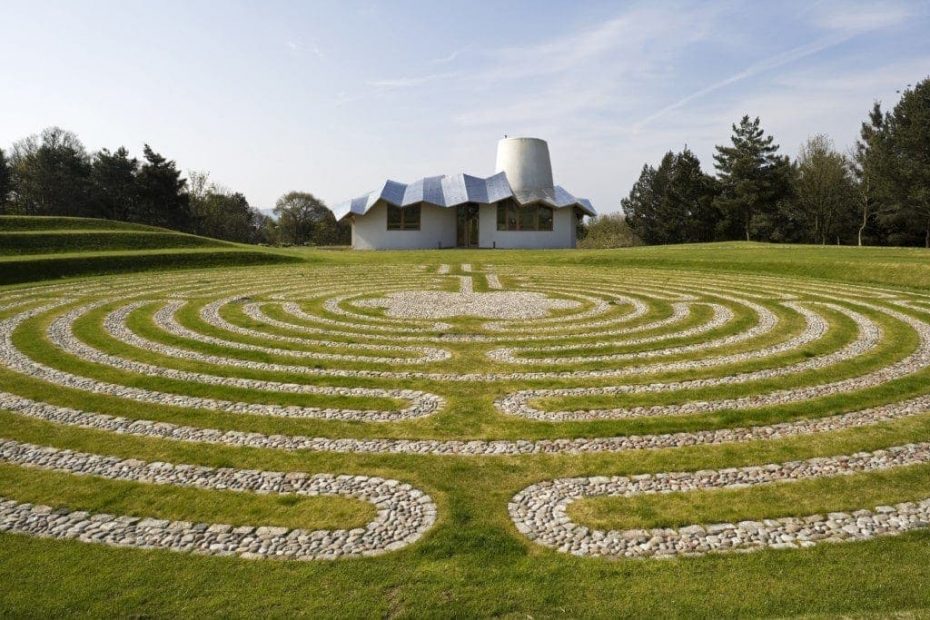 Because the city is so focused on its design heritage, there's a lot of very cool public art in Dundee. Dotted around the town are numerous bronze sculptures, including many figures from popular culture that were born right here in the city.
In the city centre, life-sized figures of Desperate Dan, the dog Gnasher, and Minnie the Minx (characters from the Dandy and Beano comics), pay homage to the local publishing house D. C. Thomson & Co, which produced the comics and gave these characters to the world.
At Seabraes, you'll also spot several Lemmings, a tribute to the iconic game which was born right here in the city!
There are also some great sculptures at the Dundee Maggie's Centre, including a piece by famed British sculptor Anthony Gormley, as well as award-winning architecture by Frank Gehry and a garden designed by Arabella Lenox-Boyd.
11. RRS Discovery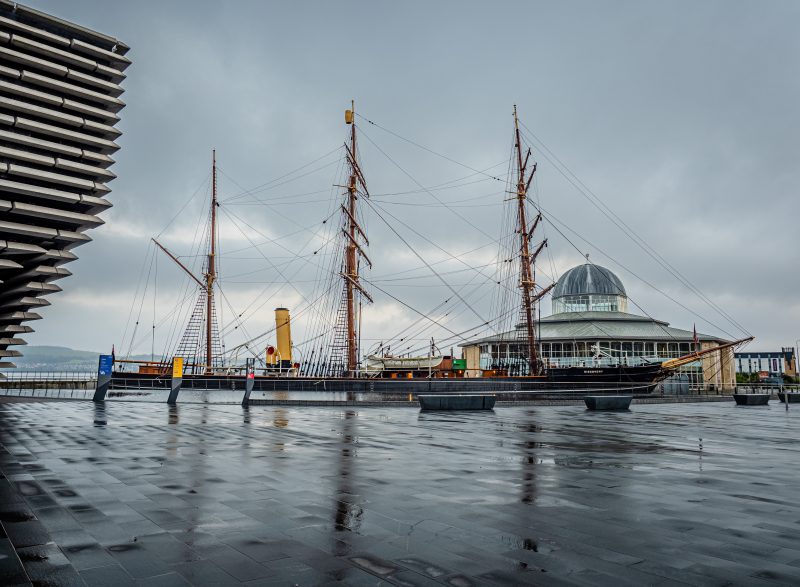 At Discovery Point on the River Tay sits the historic RRS Discovery – the ship that took Scott and Shackleton to Antarctica in 1901! Take a tour of the famous research ship to learn more about the expedition, and the ship's fascinating career as a research vessel.
12. HMS Unicorn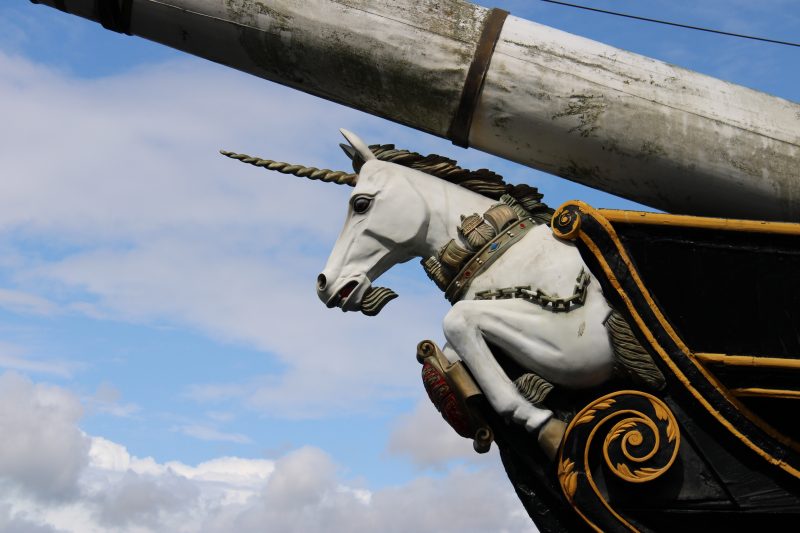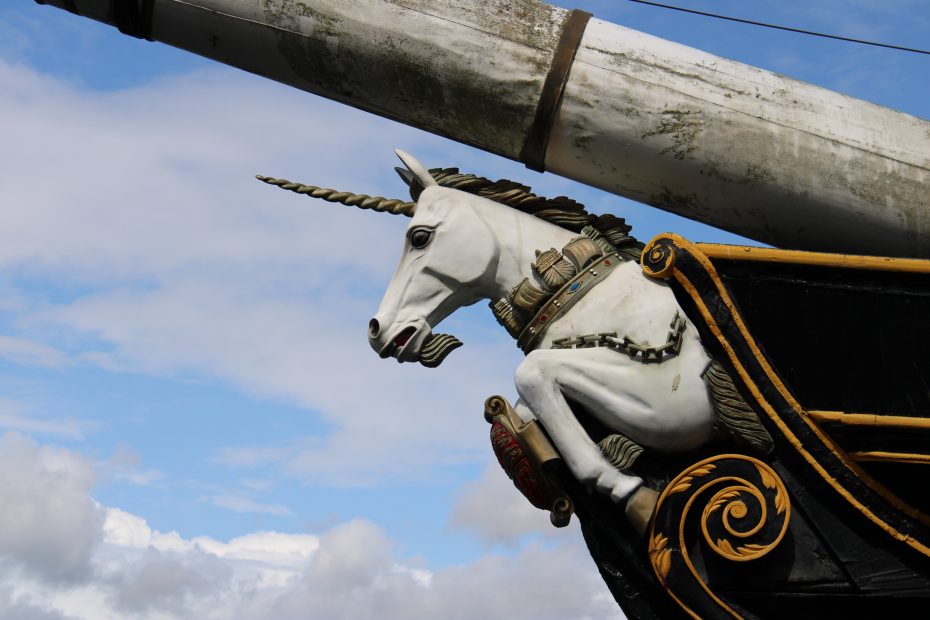 Just nearby, you can also visit another historic maritime attraction. The HMS Unicorn is "the most original old ship in the world" – a 200-year-old frigate built at the height of the Industrial Revolution.
Shipbuilding was once a hugely important industry in Dundee, so these two historic ships on the city's waterfront pay tribute to that.
13. Verdant Works Jute Mill
Another industry that Dundee was built on is the textile industry. There were once several jute mills in the city, and Verdant Works was one of them. Today, the beautifully refurbished building is home to a museum telling the story of the city's industrial textile heritage.
14. Tay Bridges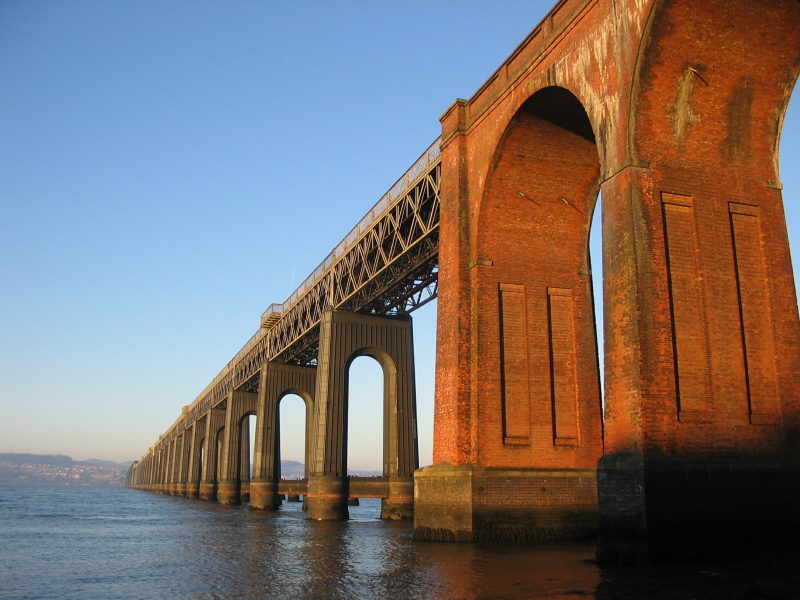 If you approach Dundee by train, you'll cross the wide Tay Estuary via the famous Tay Bridge. This iconic iron bridge has a somewhat tragic history: it was built to replace the original bridge, which collapsed in 1879, killing 75 people.
Parts of the original bridge can still be seen rising above the water, and the old girders were used in the construction of the new bridge.
Despite the sad history, this bridge is one of the most iconic sights in Dundee. The nearby Tay Road Bridge also affords spectacular views of the river and the city's waterfront.
15. Other Galleries and Museums in Dundee
Galleries
Dundee Contemporary Arts
Gallery Q
Roseangle Gallery Dundee Art Society
Woosh Gallery
Cooper Gallery
Dundee Design Project
LifeSpace Science Art Research Gallery
Museums
D'Arcy Thompson Zoology Museum
Dundee Science Centre
Broughty Castle Museum
Tayside Medical History Museum
Where to Eat and Drink in Dundee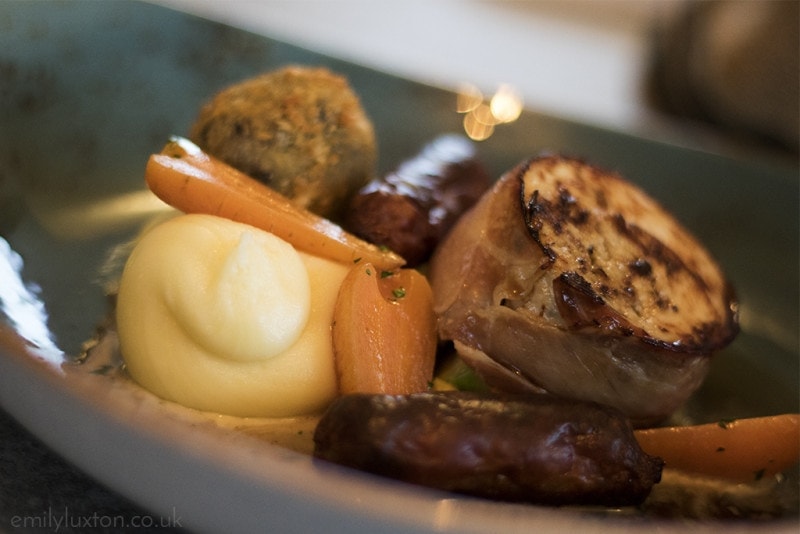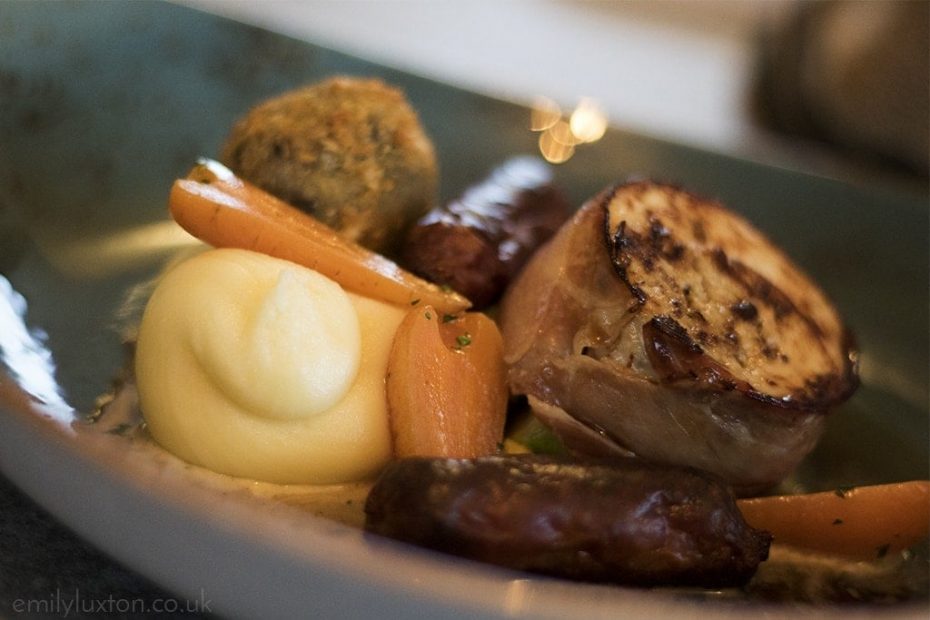 Scotland has a pretty amazing food scene, and Dundee is no exception. Try to find restaurants that serve up food using locally sourced produce, as this area is rich in delicious ingredients.
RELATED POST: Eat Like a Local in Dundee – includes some top restaurant recommendations.
Food
The D'Arcy Thompson – quirky decor and a delectable British menu. Try the haggis bonbons!
The Auld Tram – a unique coffee & sandwich bar housed in an original Horse Drawn Tram from the 1870s.
Tayberry Restaurant, Broughty Ferry – award winning restaurant serving contemporary Scottish fine dining.
Fisherman's Tavern, Broughty Ferry – popular local pub famed for its fish n chips.
Drink
Jam Jar – a seriously cool and cosy little coctail bar in the city centre.
Eden Mill – whisky and gin distillery in nearby St Andrews, one of my favourite Scottish gin distilleries!
Cairn O'Mohr Winery – on the road to Perth produces locally made fruit wines and ciders!
Things to do Near Dundee
Broughty Ferry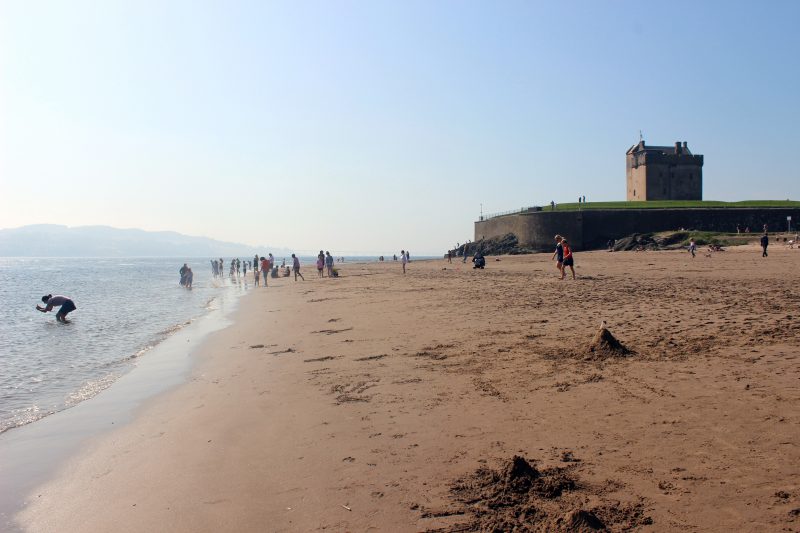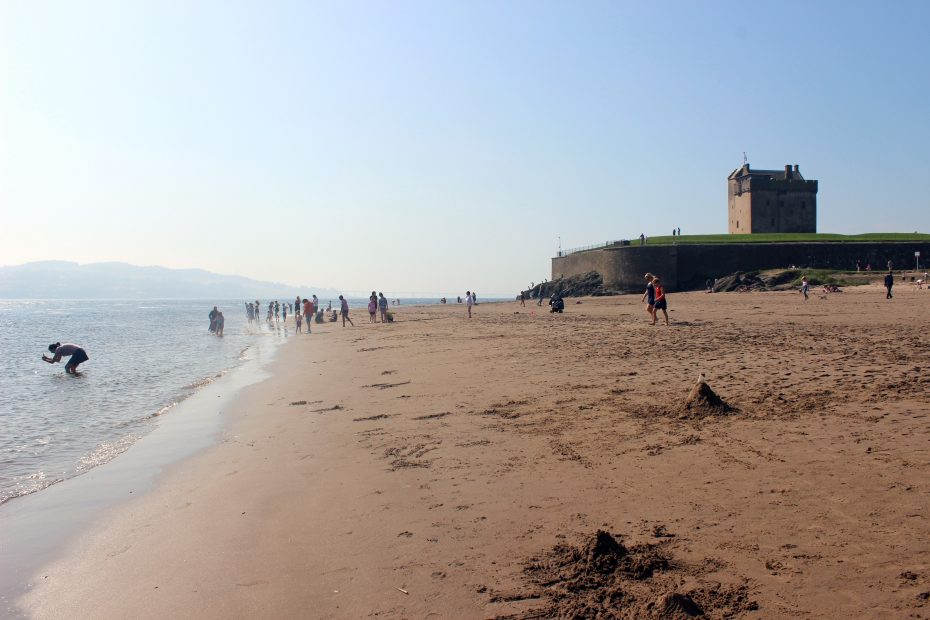 Broughty Ferry is a lovely beachside suburb on the outskirts of Dundee, sitting on the waterfront of the Tay Estuary. It's known for its fab restaurants, cosy pubs, and top-notch fish n chips.
Escape to the peace and quiet of Broughty Ferry Nature Reserve, home to a riverside beach, as well as tree-lined paths and rich wildlife.
Don't miss the 15th-century Broughty Castle, sitting right on the waterfront. Today, the castle houses a museum focusing on local history – including the history of the whaling industry.
Glamis Castle
Recommended by: Jess from Tourist to Travellers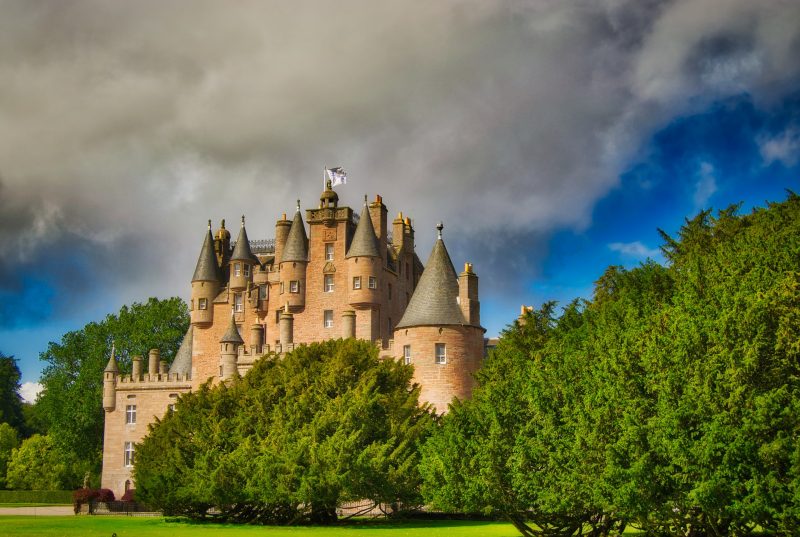 Glamis Castle is a beautiful treasure of Scottish Heritage and hospitality. Home to the Earl of Strathmore and Kinghorne, this is where Shakespeare's Macbeth was set. It was also the childhood home of Queen Elizabeth.
Immerse yourself in the history of the castle and watch it come alive through the interesting stories of the knowledgeable tour guides. One of the main attractions is the beautiful gardens surrounding the Castle. The Nature trail walk and the Italian Garden walk are highly recommended.
You can also pay a visit to Glamis Village nearby. Here there are several interesting places to visit such as the Angus Folk Museum and the Glamis Stone.
Mills Observatory
Britain's first purpose-built public observatory sits on top of Balgay Hill, just outside of Dundee. Mills Observatory is a beautiful, historic building home to exhibitions about astronomy and space exploration, planetarium shows, and a fully computerised telescope that can detect 30,000 objects in the sky.
Pitlochry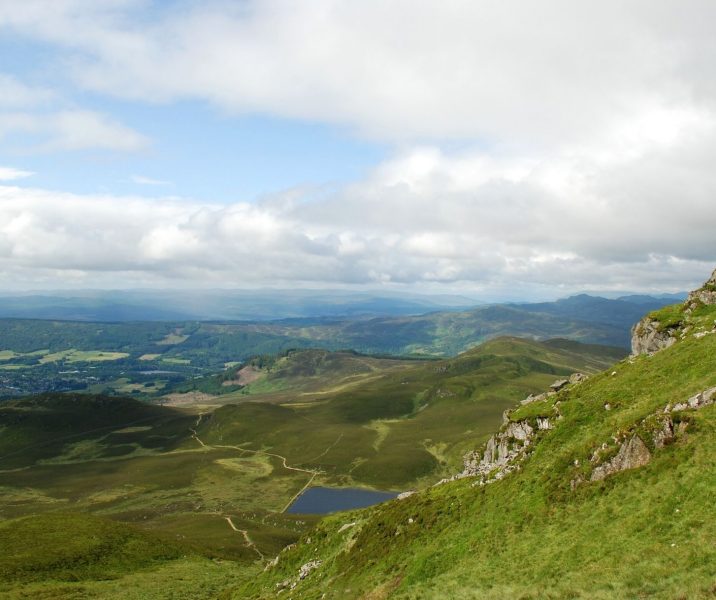 Recommended by: Pamela, The Directionally Challenged Traveler
Pitlochry is a small hidden gem nestled in Scotland's countryside. It's a great day trip from Dundee with plenty to see.
For an unforgettable view of Loch Tummel, you can hike to Queen's view. There are a variety of hikes for any skill level. For a more advanced hike, Ben Vrackie's summit at 2,757 feet (841m) has jaw-dropping views of Pitlochry and the surrounding areas.
History fans should visit Killiecrankie Gorge to learn about one of the goriest battles in Jacobite history. The gorgeous Atholl Palace Museum is a step back in time to the Victorian era – it even has films and games to help bring the past to life. You can visit one of the oldest working distilleries in Scotland. The Blair Athol Distillery gives credit for its character to its ancient source of water – Allt Dour.
St Andrews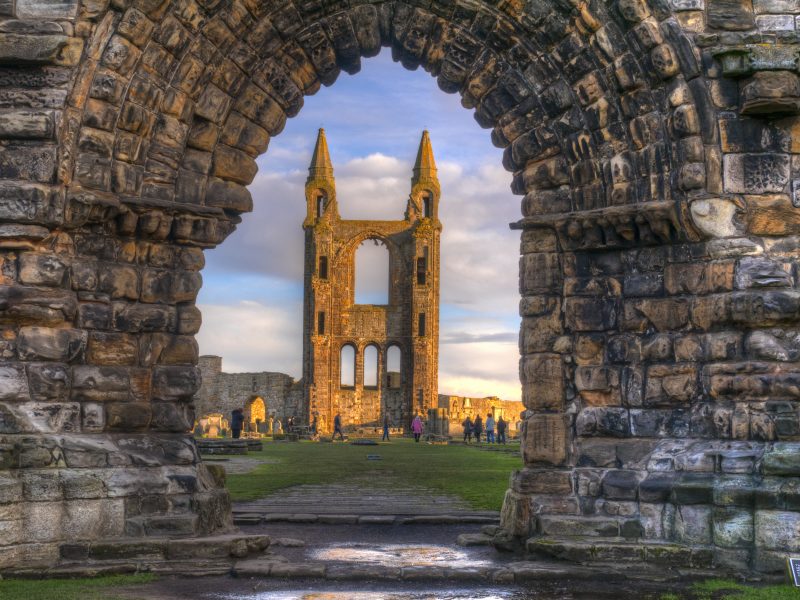 Around half an hour from Dundee, St Andrews is a quaint seaside town which makes a lovely day trip.
The town is best known for its many golf courses, including the famous Old Course, where the stone Swilcan Bridge on the 18th hole is a well-known local landmark. You can also visit the British Golf Museum while you're in town.
It's not just the Home of Golf, though! St Andrews is a historic university town filled with medieval streets and stunning traditional buildings. Don't miss the picturesque ruins of St Andres Castle and St Andrews Cathedral, or the long, sandy beach at West Sands – famous for the opening scenes of the film Chariots of Fire!
If you have a great suggestion for unmissable things to do in Dundee, leave a comment below and help out your fellow travellers!
Please pin this post: