Some posts on this site contain affiliate links. If you book or buy something through these links, I earn a small commission (at no extra cost to you). Take a look at my privacy policy for more information.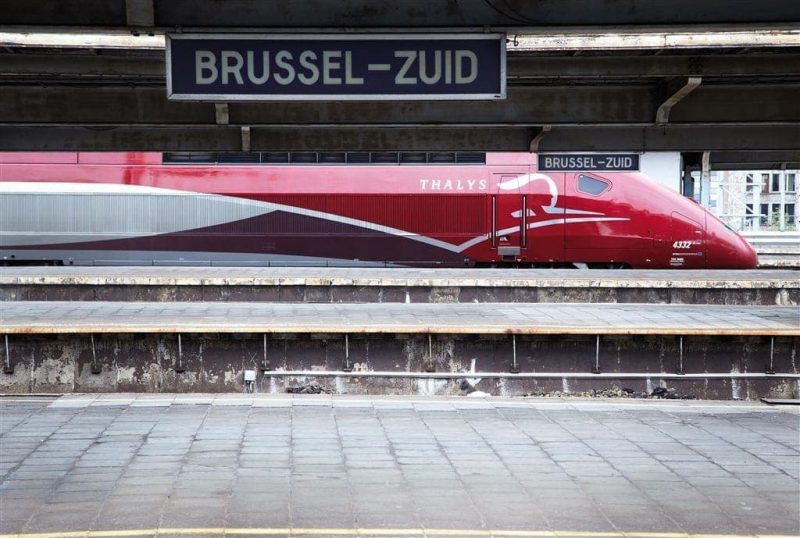 This review of the Thalys Comfort 1 first-class carriage was written after a return journey between Brussels and Rotterdam. My tickets were provided free of charge in exchange for this review.
Rail is by far my favourite way to travel. It always has been; smooth, gentle, comfortable and still carrying those lingering connotations of romanticism and luxury.
Although trains are commonplace these days, there are still some journeys – particularly those across borders – which retain the formality and comfort of an earlier era of train travel.
Recently, I travelled between Brussels and Rotterdam with Thalys, a market leader with a level of service which is considered a benchmark for rail operators worldwide. For my first ever first-class travel experience, I tried out the Thalys Comfort 1 class, and the experience was fantastic.
Image Credit: Thalys
What I Loved About Thalys
With Thalys – thanks both to their high-speed trains and super efficient service – the journey from Rotterdam to Brussels takes just an hour and ten minutes. That's less than the time it takes me to reach the south coast of England from London!
Thalys operate twelve connections per day between Brussels and Rotterdam, giving plenty of freedom for journey time, and with prices starting from just 29€ it's a fairly inexpensive way to travel.
Not too costly, but far quicker than the bus – the only other public transport option, given that there are no direct flights for this journey – and much more relaxing than driving.
I loved the amount of time I saved. Not only because of the incredibly quick journey time, but also because – unlike flying – there's no border control, no check-in, and no security. I simply turned up a few minutes early, hopped on my train, and just over an hour later I was in Brussels. The perfect way to travel!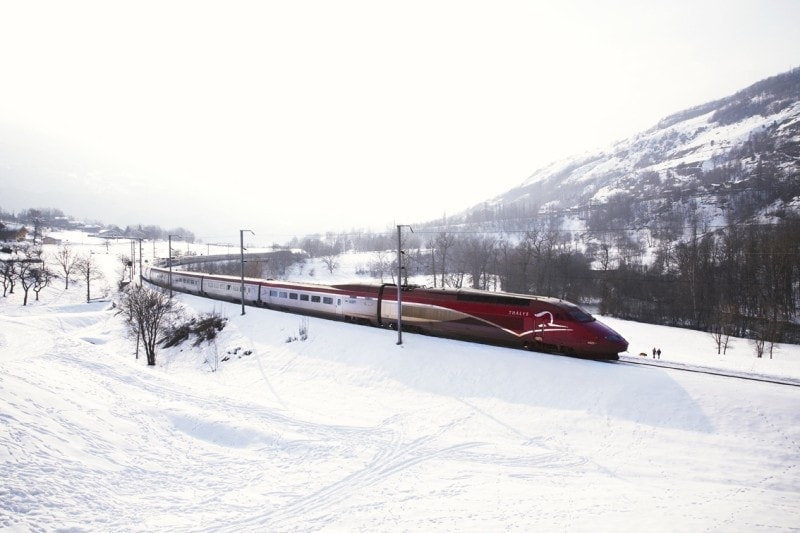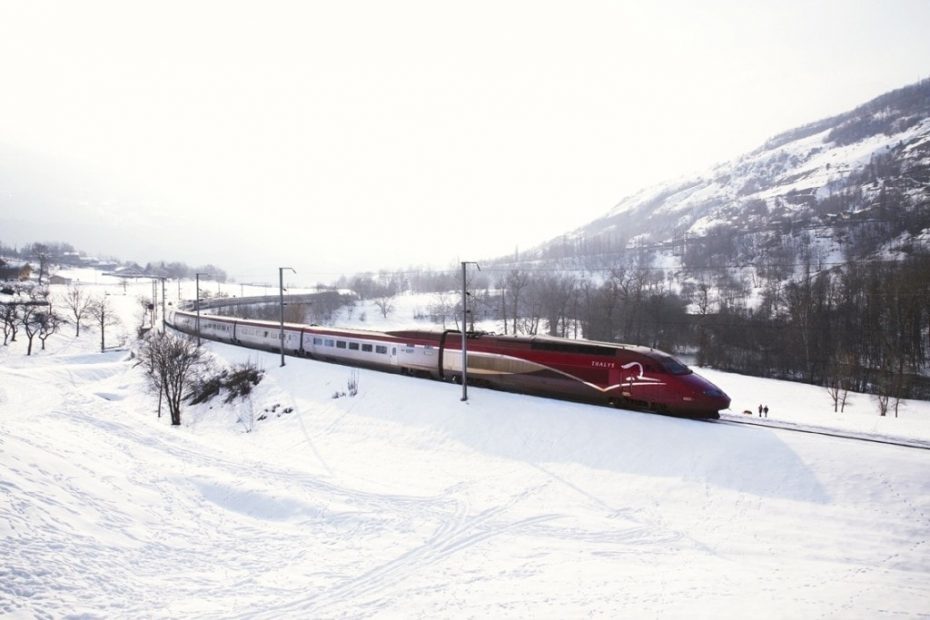 What Is Thalys Comfort 1
Thalys offer two pricing structures; the standard Comfort 2 from 29€, and Comfort 1, their version of first-class, from 49€. Normally, I can't see the point in paying extra for first-class travel on a train – especially in England, where there seems to be barely any difference except in the ticket price. But with Thalys Comfort 1 I was pleasantly surprised; for the extra 20€, passengers get:
a semi-flexible ticket (meaning you can make one change to the journey if necessary)
a more comfortable seat in a luxurious first-class style coach
a complementary meal and a drink, served at your seat
complementary international newspapers
free on board wifi
on board advanced taxi booking, to collect you from the arrival station
access to The Salon, a private on board space for working
individual electrical sockets
All ideal for business travellers with work to catch up on, or solo travellers wanting to sit alone and read without disruption from a crowded carriage. I ticked both boxes, and found the whole experience absolutely fantastic…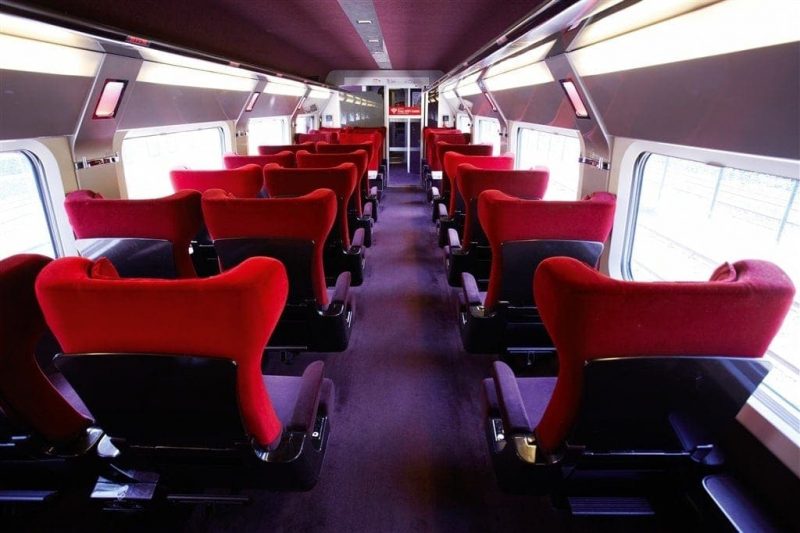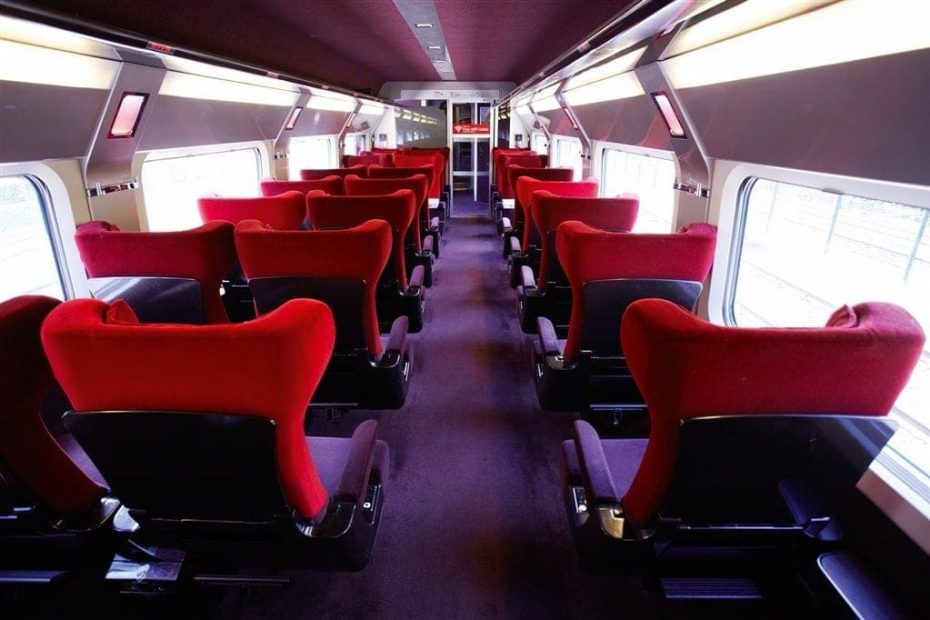 My Experience of Thalys Comfort 1
En route to Rotterdam, I arrived in Brussels having taken the train from London, and grabbed a coffee while I waited for my Thalys connection. Unlike when I left the UK, there was no check-in or security gate, I just headed up to my platform five minutes before the train was due, hopped aboard, and I was off.
Onboard, I headed for my seat; which was huge and super comfortable – more like an armchair than a standard train seat. On the Brussels to Rotterdam journey, I was seated next to a fellow passenger – although the seats are spacious enough that it wasn't uncomfortable at all.
I had work to do, so I signed onto the free wifi and was pleased to discover that it worked well throughout the entire journey, leaving me no excuses to get out of catching up on my full inbox!
Food Onboard
Not long after I sat down, the Comfort 1 staff passed through the carriage serving drinks and snacks, so I sat back with a coke and a yummy pastry and got on with my work. I loved the individual plug socket, too, a brilliant touch given that my phone was about to die and I still had to plan my onward journey from Rotterdam.
The return journey was much the same, except that I was in a single seat, meaning total peace and comfort – a real treat! I didn't test out the wifi this time, as I wanted to use the journey to relax. Instead, I just sat back, read, and enjoyed the views of Europe outside the window. Also, the return journey was made around lunchtime, so instead of a snack, I was given a whole meal.
Although they only seem to serve cold meals, my potato salad and sausage was absolutely delicious, and the Thalys cupcake was a really nice touch for dessert.
Making Life Easier
I never used the free cab booking service, because my final destination was within walking distance both ways, so I can't review that particular part of the Comfort 1 experience, but my guess is it would be just as efficient as the rest of the trip.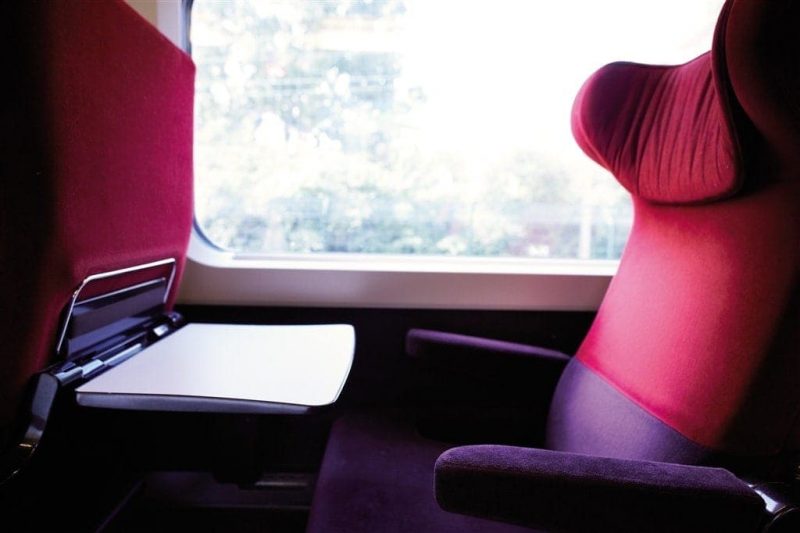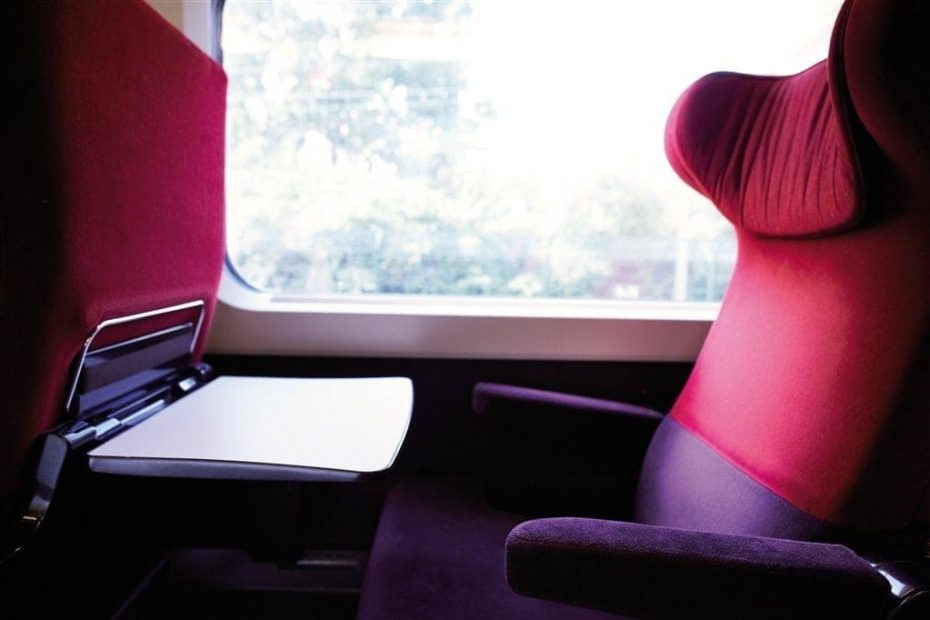 On both journeys, I experienced zero delays, in spite of fairly heavy snow on the outbound trip which I took on 28th December, and I was taken aback by the efficiency of the service. Door to door, the whole process was smooth and painless – despite the fact that I was travelling between two countries.
When I arrived in Brussels yesterday, I was off the train with my bag and away immediately – no hanging around at baggage or border control. It's the perfect way to travel in Europe! More importantly, the service on board was impeccable: all staff treated me like a VIP and really made me feel welcome. The good service really made the exclusivity and luxury of my Comfort 1 ticket stand out, and I loved it.
Although I didn't make use of The Salon on board, I did catch a peek inside and it looked perfect for anyone in need of total privacy or silence to work in – but I can't say you'd need it. The best part of all this VIP treatment and comfort was that the carriage was perfectly quiet. All other passengers had selected Comfort 1 because they wanted the same thing – peace and quiet in which to work and relax – and that was what we got.
The Short Version
It takes only 1h10 to get from Brussels to Rotterdam with Thalys

Thalys offers 12 connections a day for this route

Prices for a single trip start from 29€

Free wifi on board*
Complementary meal and drink, comfortable seating and a luxurious environment with Comfort 1 tickets – plus plenty of other perks.
Great service and VIP treatment with Comfort 1 tickets.
Immediate boarding: no security, check-in, or border control. Super fast transport between countries in Europe.
*with Comfort 1 and Semi-Flex Comfort 2 tickets
For more information, or to make a booking, visit www.thalys.com.