Some posts on this site contain affiliate links. If you book or buy something through these links, I earn a small commission (at no extra cost to you). Take a look at my privacy policy for more information.
Vietnam's Mekong Delta region, a richly fertile flatland fed by the nine tributaries of a river that starts in China and slowly slips it's way through six countries before reaching the sea, is one of the county's most exotic and enticing regions. Heavily farmed, the Delta is filled with glistening paddy fields, coconut palms, and sugarcane groves, and all that greenery, dotted with grazing cattle and farmers in conical rice hats, has a strong allure.
The delta is Vietnam's rice bowl, an agricultural miracle that pumps out more than a third of the country's annual food crop from just ten percent of its total land mass." Rough Guides.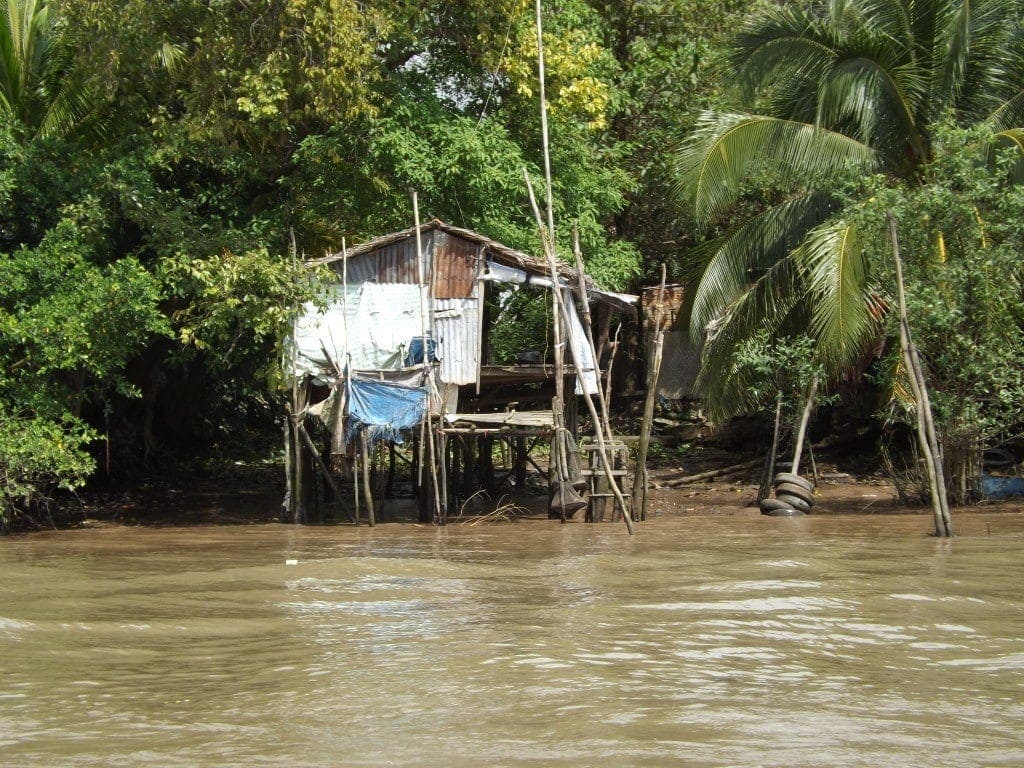 Whilst it's possible to tour the region overland, by bus, this is surely one of the most iconic destinations in the world to take a river cruise, and thanks to Travel Mekong™ that's exactly what we did last week. We opted for an overnight cruise on board the gorgeously old fashioned L'Amant; a beautiful, white wooden vessel built in 1930s colonial style and echoing the forgotten grandeur of the "golden age", a time which has been evocatively captured in the works of Marguerite Duras. A French author who lived in the Mekong region as a young girl, Duras's most compelling work is also the namesake of L'Amant, or "the lover"; a semi-autobiographical book telling the true story of the author's passionate love affair with a wealthy Chinese man, when she was aged just 15.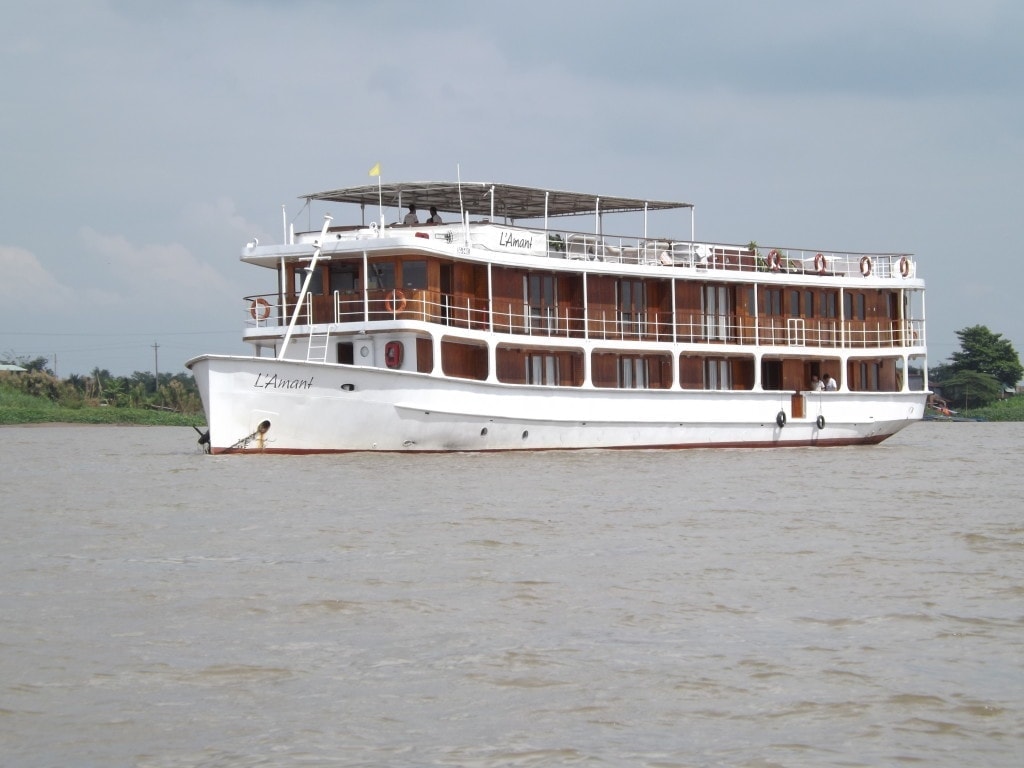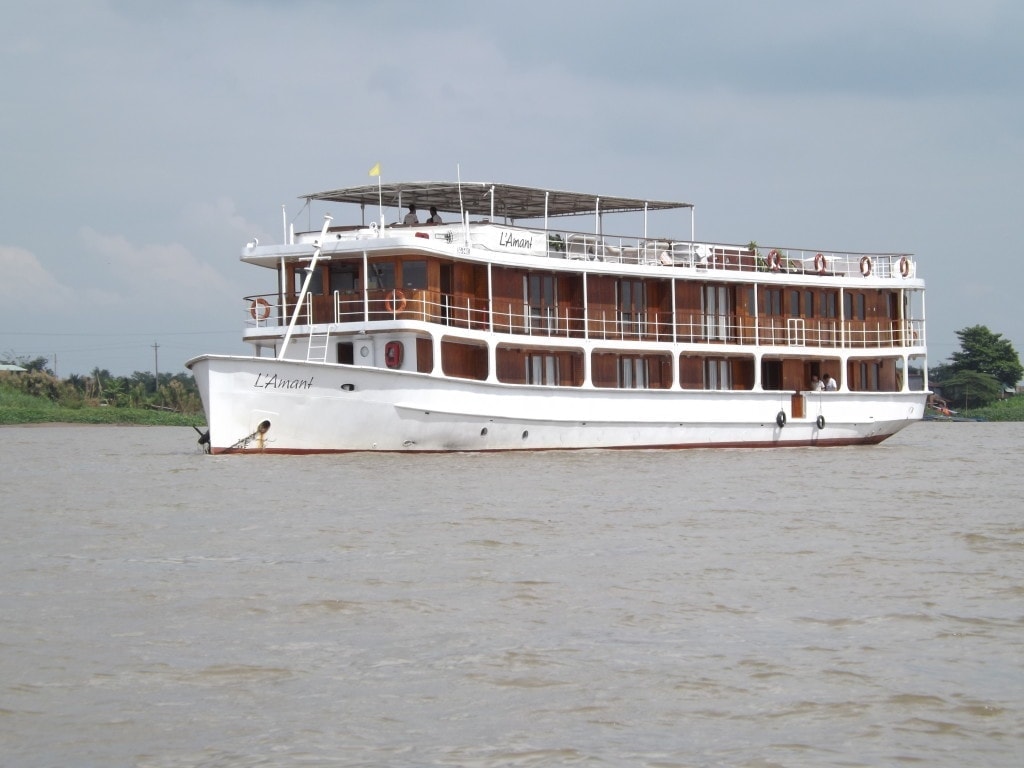 The story conjures up a steamy, exotic Mekong and all the grandeur and glamour of the colonial era, and that's exactly what L'Amant is recreating. From the beautifully designed ship, inspired by early 20th century naval architects Cox and Stevens, to the sumptuous interior decked out in rich wooden furnishings, to the formal but friendly staff, the whole experience on board L'Amant is one of sheer luxury.
We began in Sa Dec. After a long-ish but comfortable drive from our hotel in Ho Chi Minh, in a private minivan which we had all to ourselves (thanks to the current low season), we were greeted by our guide, Nam, and enjoyed a refreshing drink of fresh coconut by the river while we waited for the rest of the cruise passengers to arrive. Surprisingly, there were only two other tourists taking the cruise with us – again, thanks to the low season – so we more or less had the boat to ourselves, which was wonderfully peaceful. On board, we were introduced to the team of staff, who completely made the trip for us and who truly exceeded my expectations, even in the impeccably well-mannered culture of Vietnam. All staff, particularly the cruise manager and Nam, the guide, were absolutely lovely; polite, friendly, and so attentive and obliging. We really felt like VIPs for the night.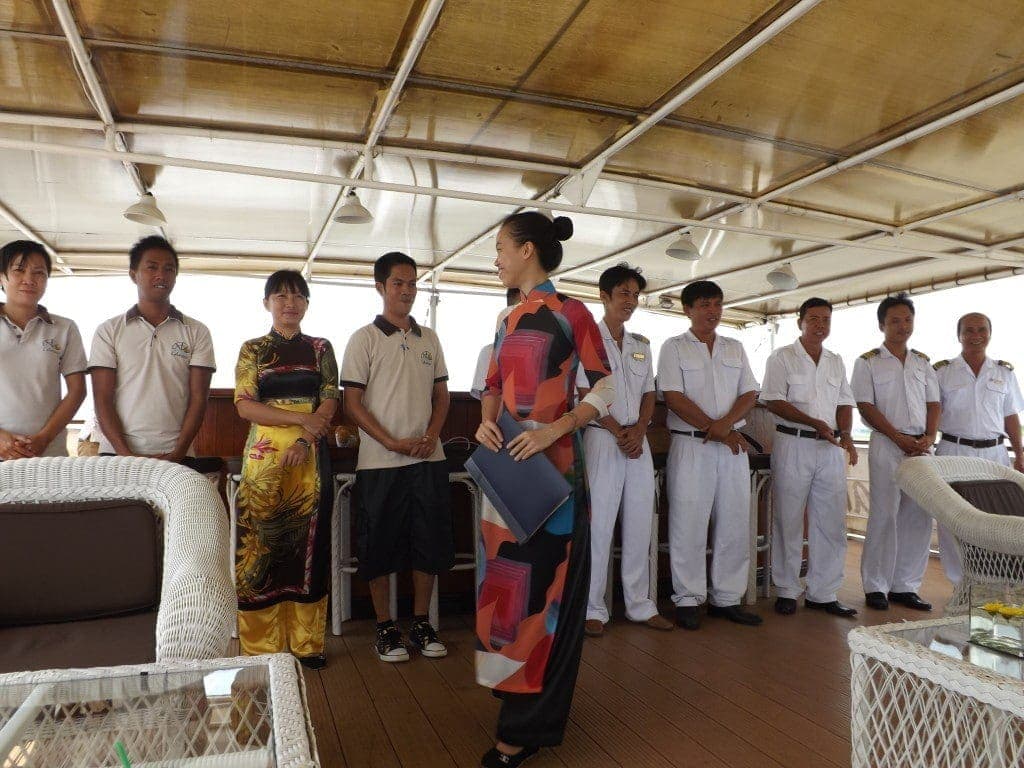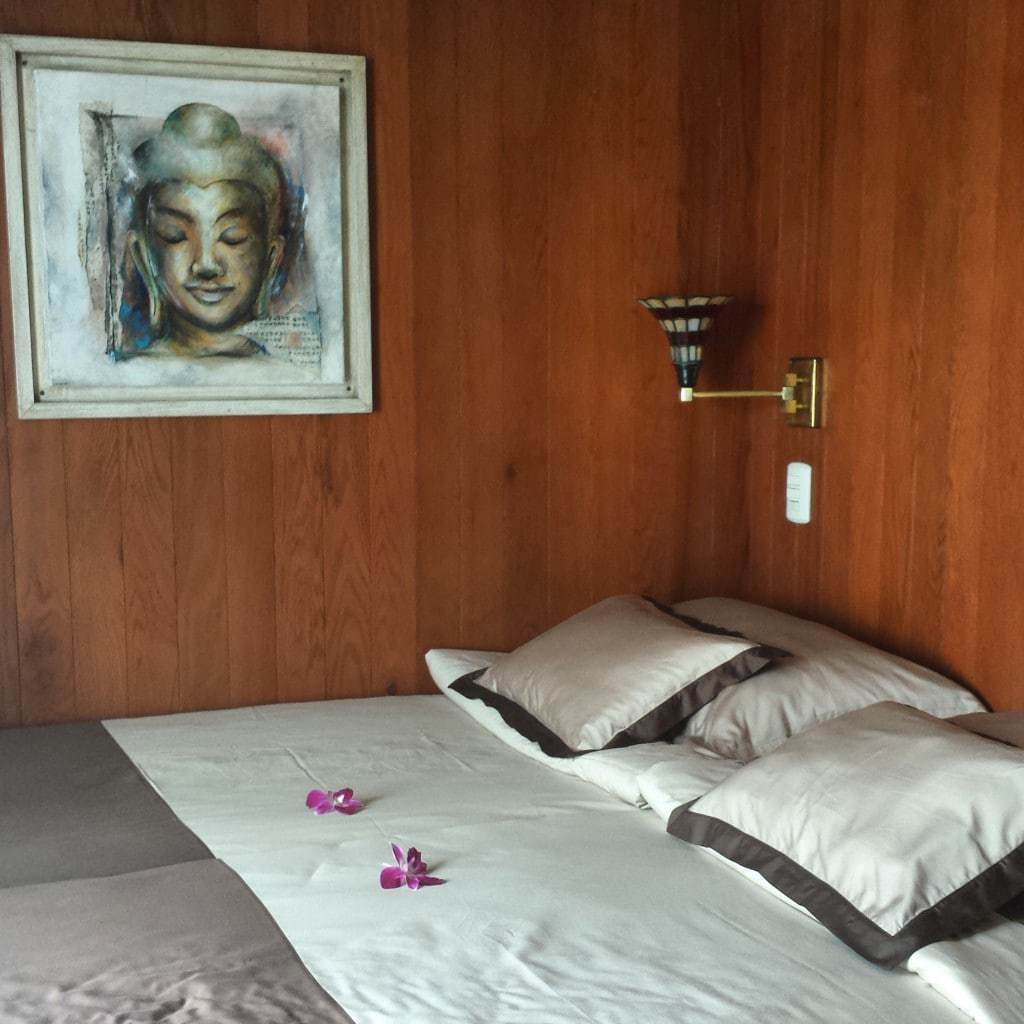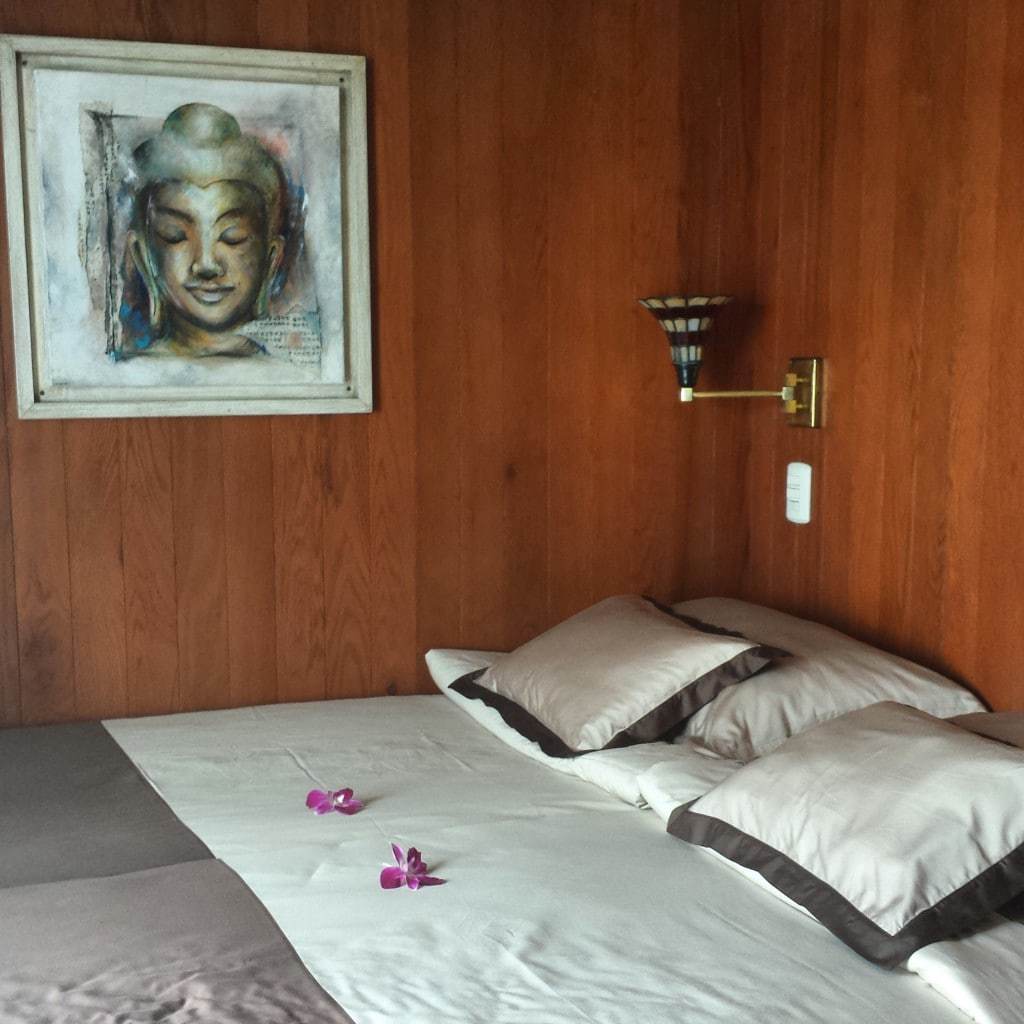 Our cabin, too, was the height of luxury. It was, expectedly, a little small, but cosy rather than cramped, and there were so many brilliant storage solutions, like the discreet under-bed cupboard space for our luggage, that the available space was really maximised. Being on the upper deck, we were safely away from the noise and motion of the engine, and had large patio doors opening out onto our own private balcony, from which we could watch the lush banks of the Mekong River float serenely by in total seclusion. Décor was simple and elegant, mostly rich wooden furnishings, with lovely paintings decorating the walls and small flowers adorning the beds, and I loved the carved metal mirror frame in the bathroom, entwined with painted roses.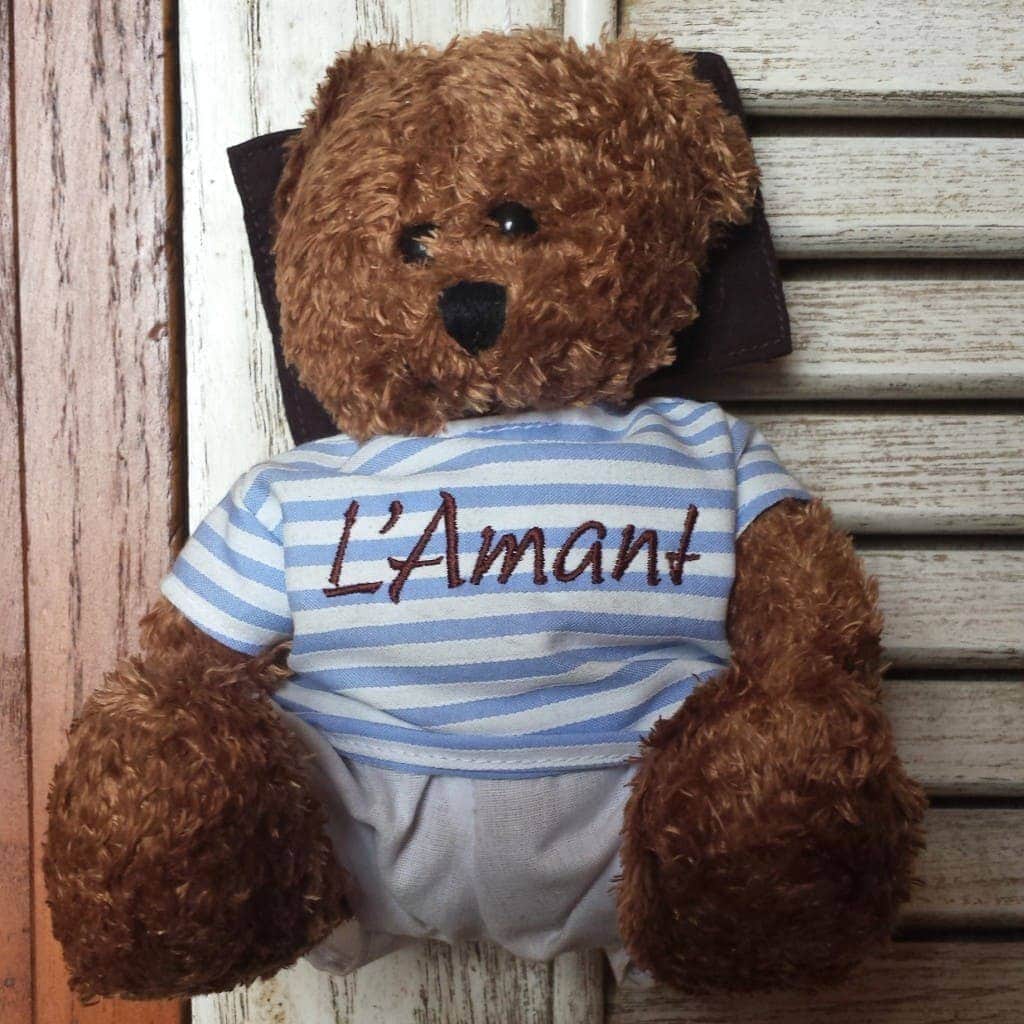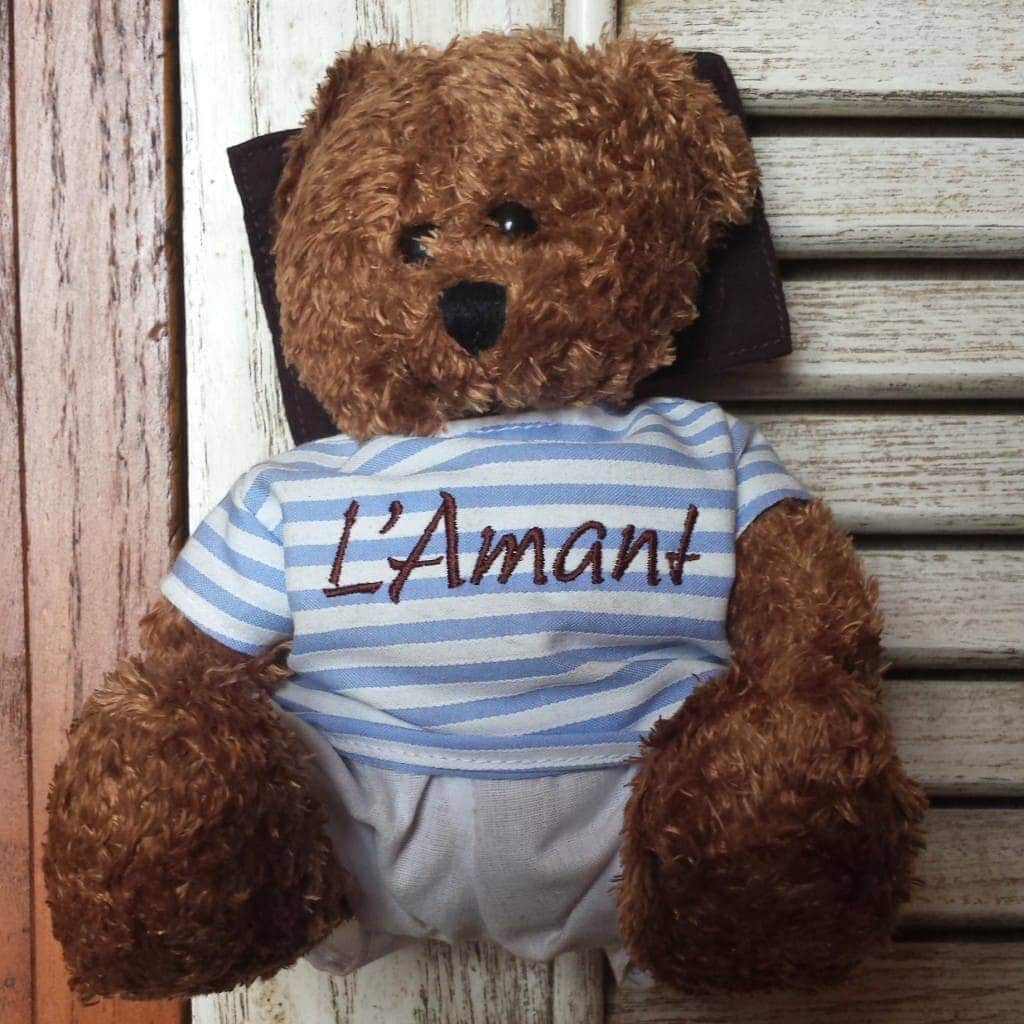 Although the cabin was traditional in style, it came complete with subtle modern touches to make life more comfortable, from the fabulous shower in the bathroom, to the digital radio and well stocked iPod which meant we could lounge on the bed, listening to music, and watch the spectacular display of some of Vietnam's loveliest scenery passing by. There were plenty of nice, thoughtful touches like this; I particularly liked the cute L'Amant teddy bear which could be hung on the doorknob in lieu of a less attractive 'do not disturb' sign, as well as the brilliant range of complementary bathroom products which included insect repellent, bite soother and after-sun. They really had thought of everything!
Once we were all settled in, lunch was served in the cosy restaurant which was lined with huge windows offering still more splendid views of the river banks. The four course lunch was as sumptuously indulgent as you might expect: slightly spiced pumpkin soup; seafood skewers, jam-packed with squid, prawns and pepper and coated in a tangy sauce; juicy New Zealand steaks cooked to order; all finished off with a bowl of tasty ice cream.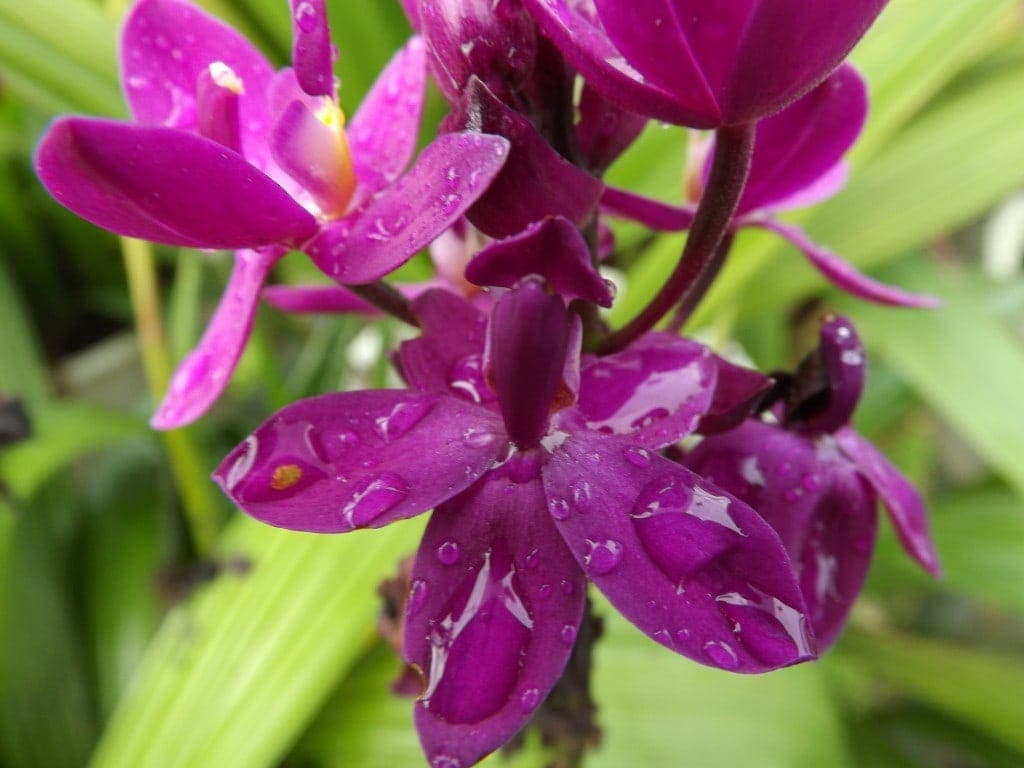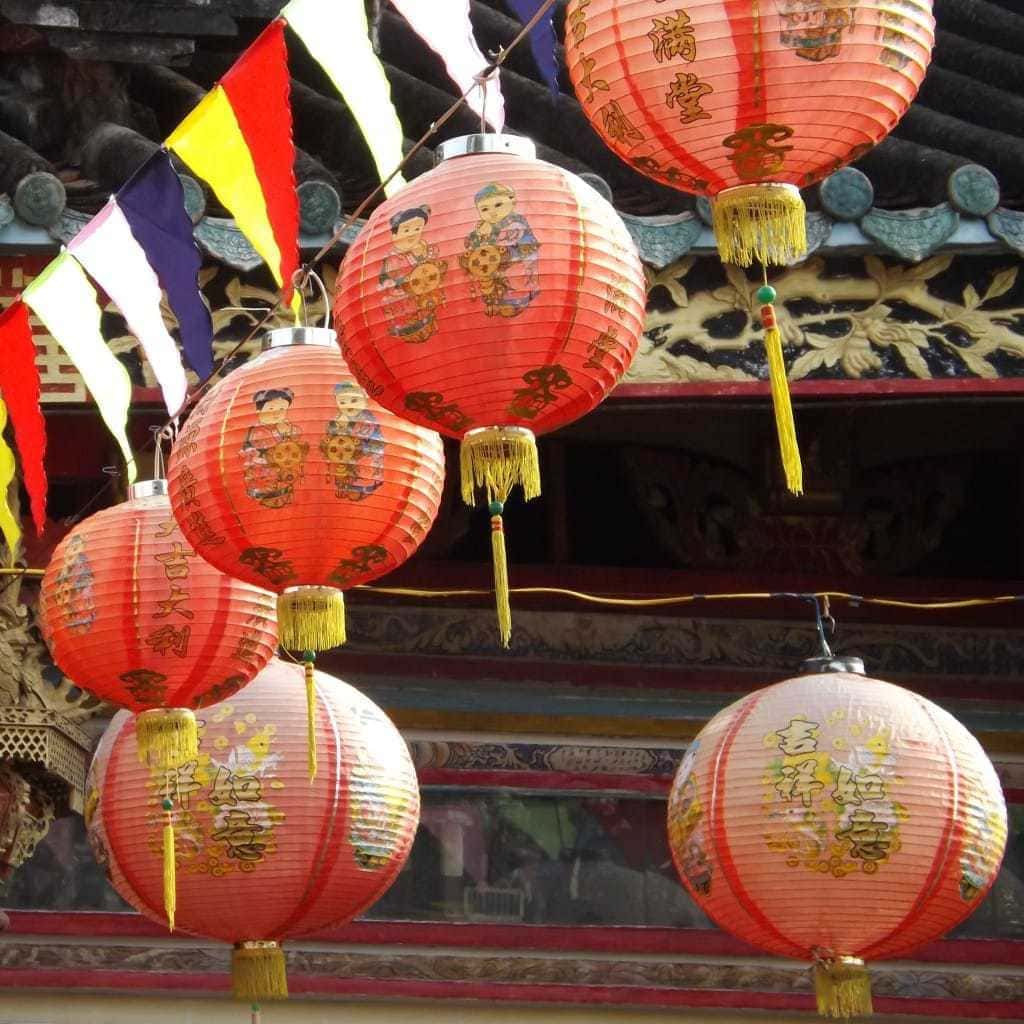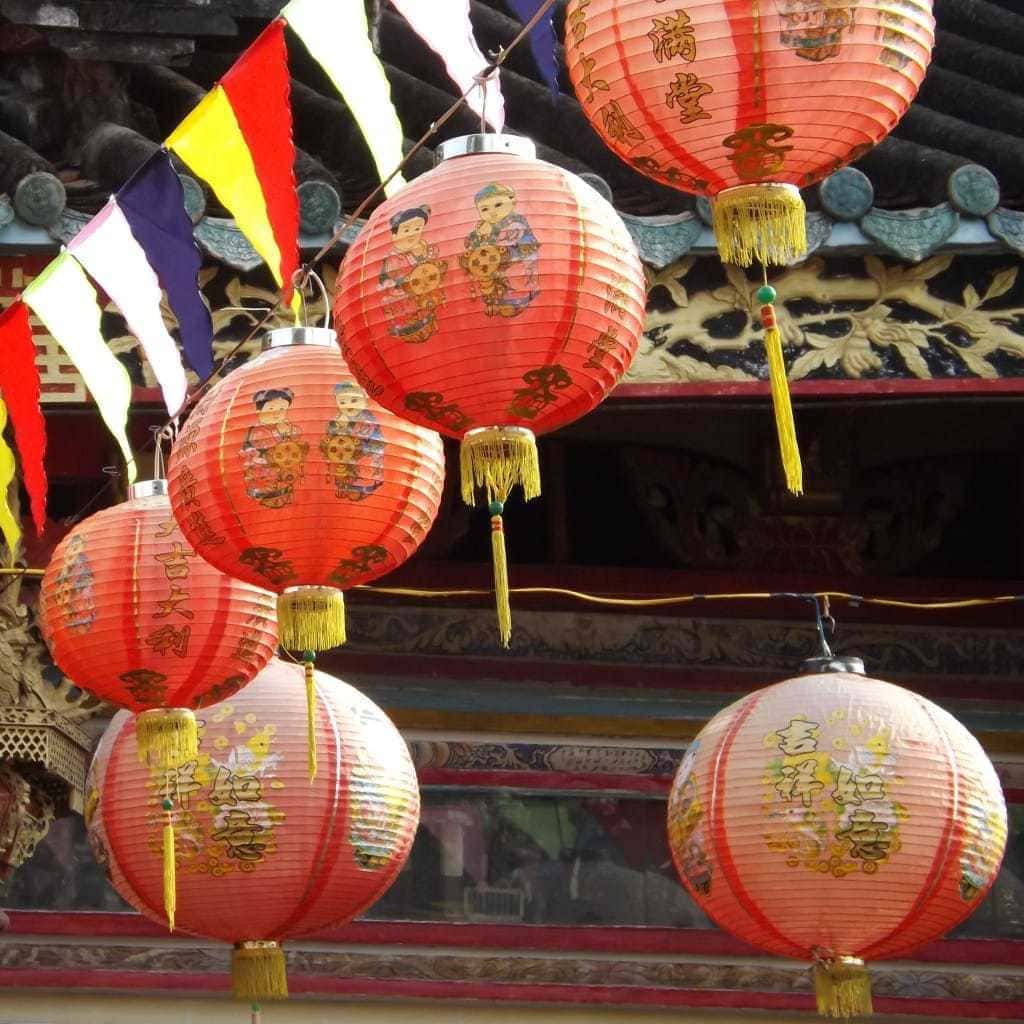 Thankfully, we had an hour or so to relax and digest all that divine food, before setting off into Sa Dec by riverboat for a fantastic tour led by Nam. Although a lot was packed in to just a few hours, the tour felt quite leisurely and was never rushed. We took in a bonsai garden and nursery, teeming with colourful flowers and perfect, dainty orchids, before visiting the school where Marguerite Duras's mother taught when the family lived in Sa Dec. Next came a gorgeously colourful Chinese temple, smoky with incense and covered in beautiful ornamentation, followed by the "Chinese House"; the real-life home of Huynh Thuy Le, the amant of L'amant. Also known as "The Lover's Museum", this was a beautifully decorated house filled with carved wood, gold details, and stunning tiling, and here we received an induction into the history of both Huynh and Duras, and their tragic love affair. The final stop was the market, calmer in the afternoon but still heaving with haggling buyers, crying hawkers, motorbikes and bicycles, and stall after stall of still-gasping fish, fresh tropical fruits, meat, live chickens, and rice of more varieties than I knew existed.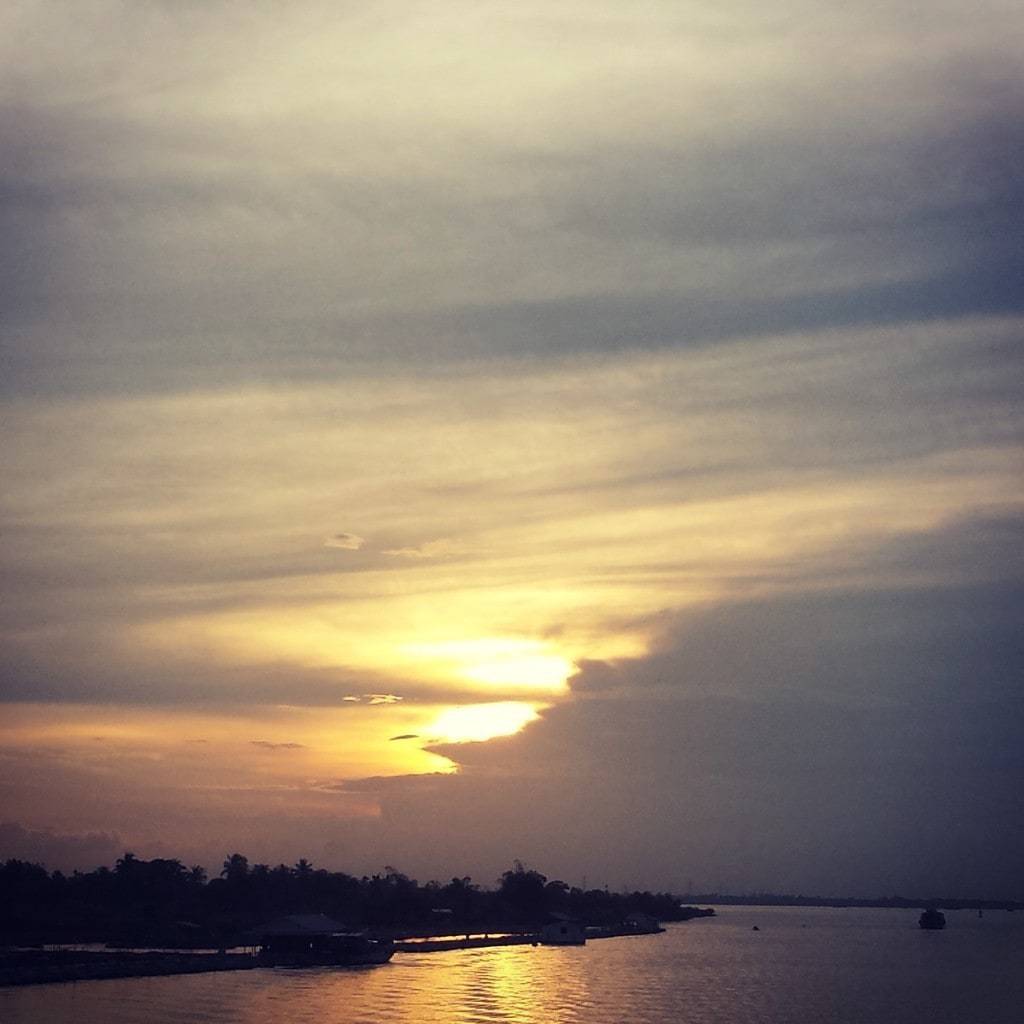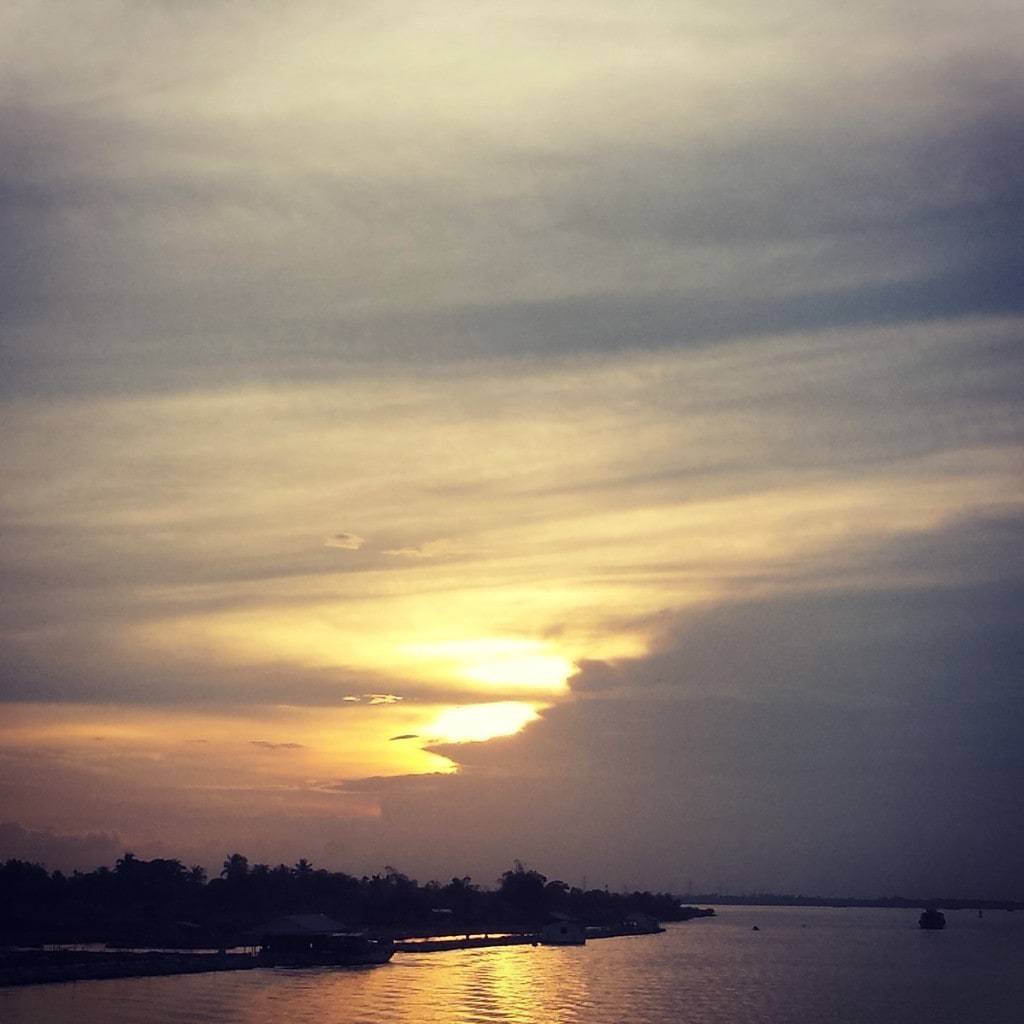 After the fascinating tour, we headed back onto L'Amant to laze on the sundeck as we cruised downriver to Cai Be, watching a weak, golden sunset over the wide, brown river. After dark, dinner was served out on the sundeck – the staff kindly obliging our request – by the light of the full moon and several flickering candles. Again, the food was excellent; in fact the kitchen team even surpassed their terrific lunch with a menu of soup, plump duck breast in a deliciously cooked tamarind sauce, and sweet Vietnamese flan (very similar to crème caramel). Following the meal, the staff put on the film adapation of L'Amant for us to watch, but whilst it was interesting to see the story unfold in the very setting we were cruising in, after two glasses of wine, a huge delicious dinner, and such a full day, I was struggling to keep my eyes open, so we skipped the tragic ending of the movie and headed to bed for a fantastic night's sleep.
The next morning, we were woken bright and early by the pulsing of life on the Mekong; boat motors, including our own, rooster calls, and the shouts of passing fishermen. Breakfast was a buffet of bacon and eggs cooked to order, porridge, fresh tropical fruits, pancakes, cereal and juice – plus all the coffee we could drink – the perfect way to set us up for the day. Everything was, true to form, completely delicious and we fuelled up brilliantly. As we ate, L'Amant cruised serenely to our final destination, My Tho, with still more enticing scenery unfolding beyond the window.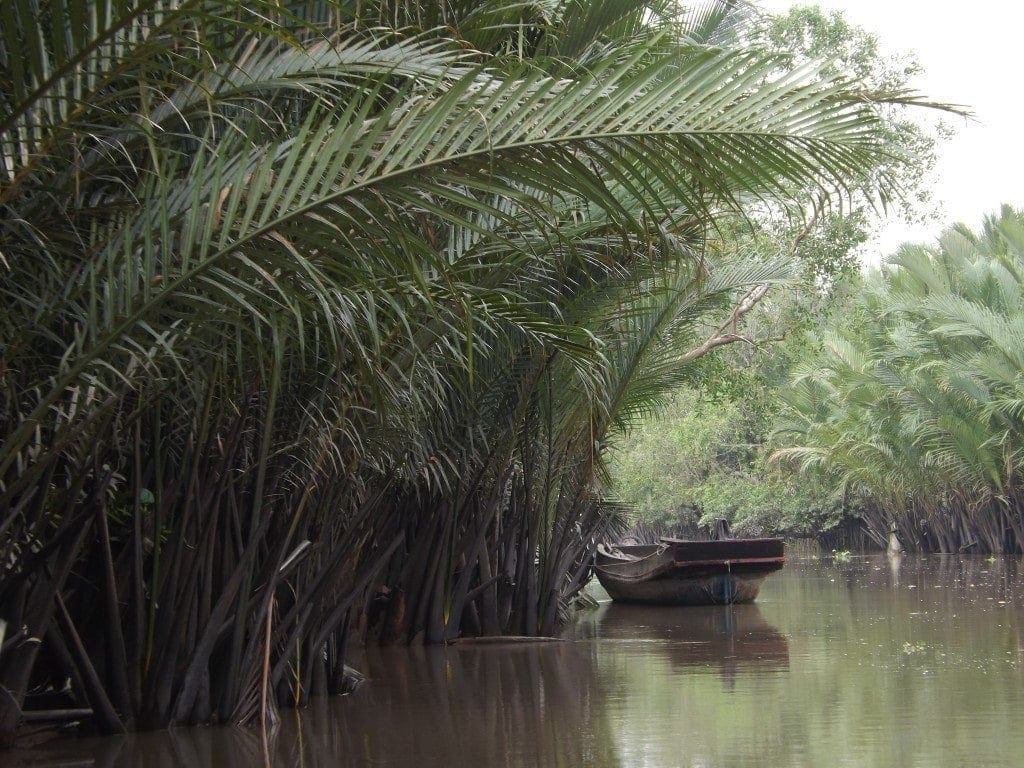 Here, we had to say goodbye to our glamorous Mekong home and check out from L'Amant, but there was still time for a leisurely and fascinating boat tour of some of the river's islets and tropical orchards. First by local motorboat, then by canoe, we cruised through narrow estuaries between walls of green, dotted with the occasional bizarre looking water coconut (something like an inflated, spherical pine cone), visiting a honey bee farm for sweet honey and lemon tea, and a small village for a tropical fruit platter and traditional music performance. Next, we piled into a traditional horse and cart to cross the island, where we visited a coconut candy factory before piling back into the motorboat just seconds before the tropical rains started and drenched the world.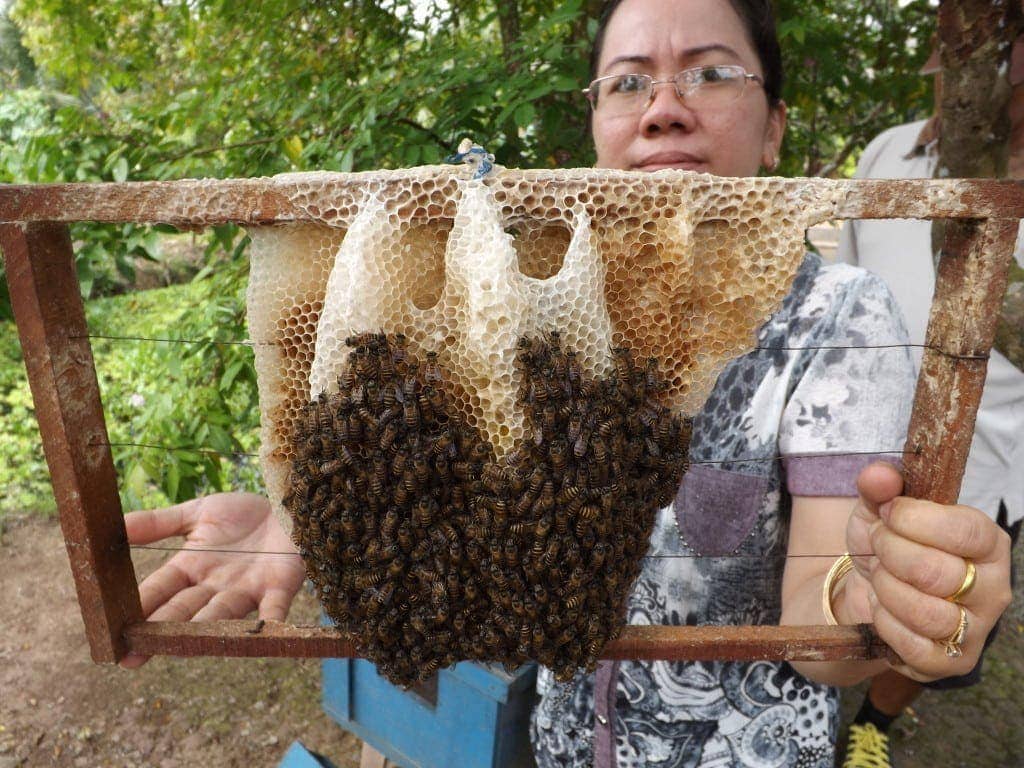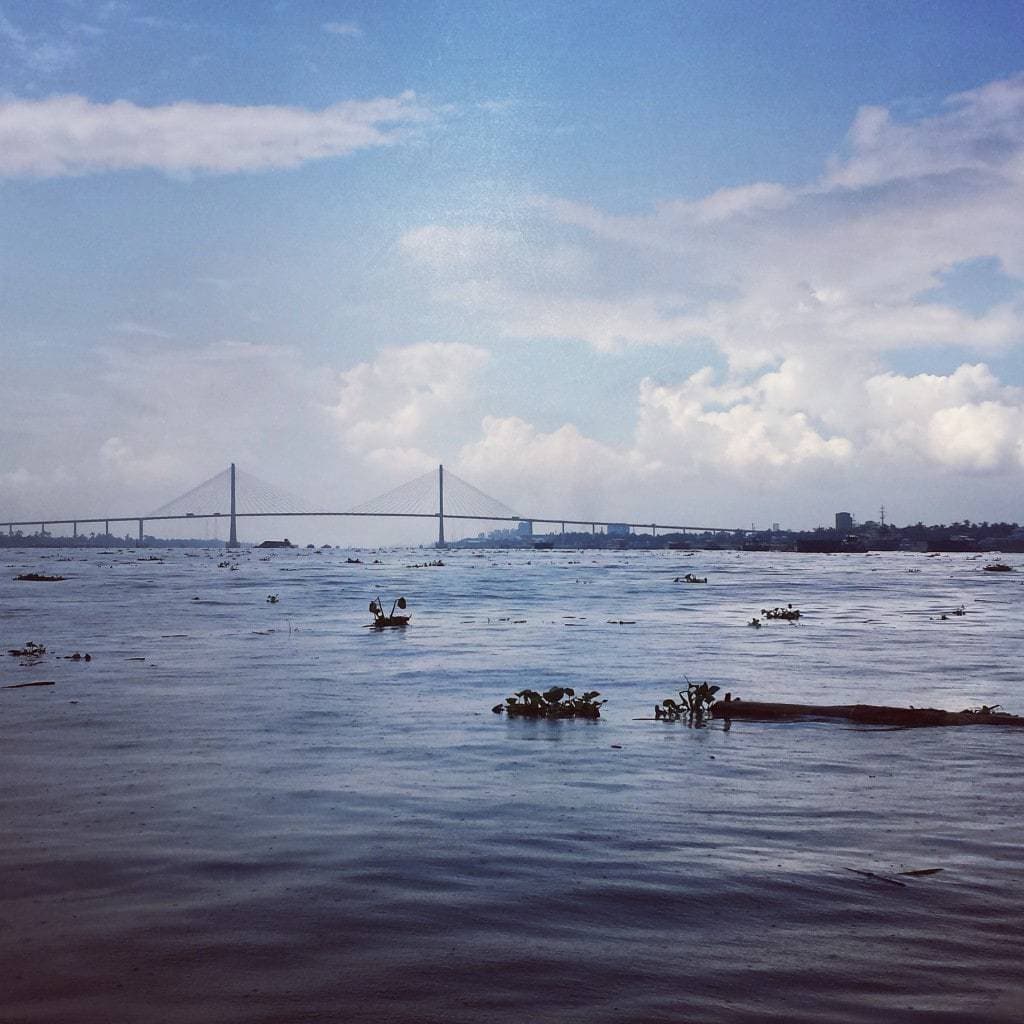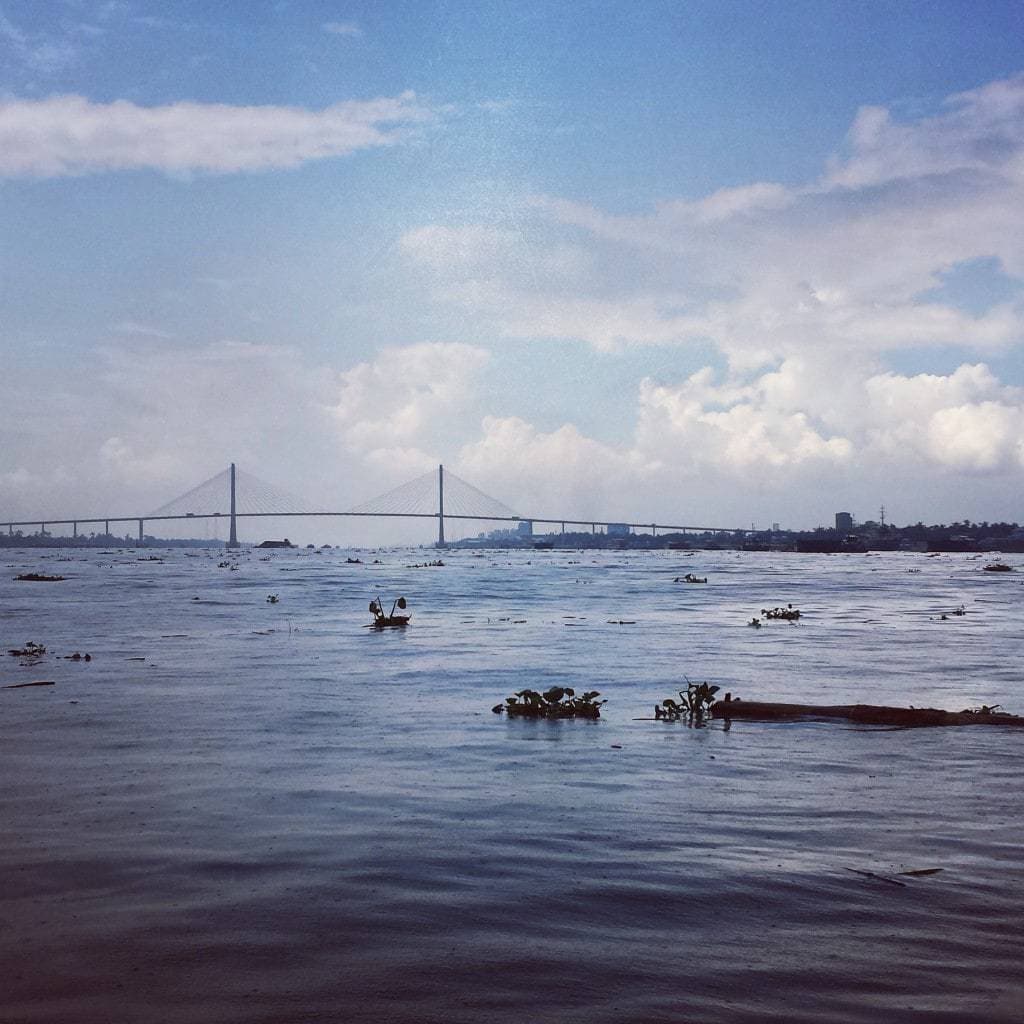 The motorboat dropped us at My Tho boat centre, where we returned to Ho Chi Minh by minibus. Nam returned with us, and was kind enough to arrange with the driver to drop us at the bus station for Vung Tau – even going so far as to put us on the right bus and order us some Banh Mi for lunch. He really did go above and beyond in his role as a guide and it was so lovely of him to help us organise the next leg of our trip on his own time.
A Mekong River Cruise is an iconic experience in South East Asia, and with L'Amant we were able to do it in comfort, luxury and style. The landscape is evocative in a dully unchanging sort of way, and this was a truly fascinating, beautiful part of the world that I was so pleased to tour by river boat. If you visit the Mekong, don't miss the chance to see it through Duras's eyes with the fabulous crew and rich splendour of L'Amant Cruises.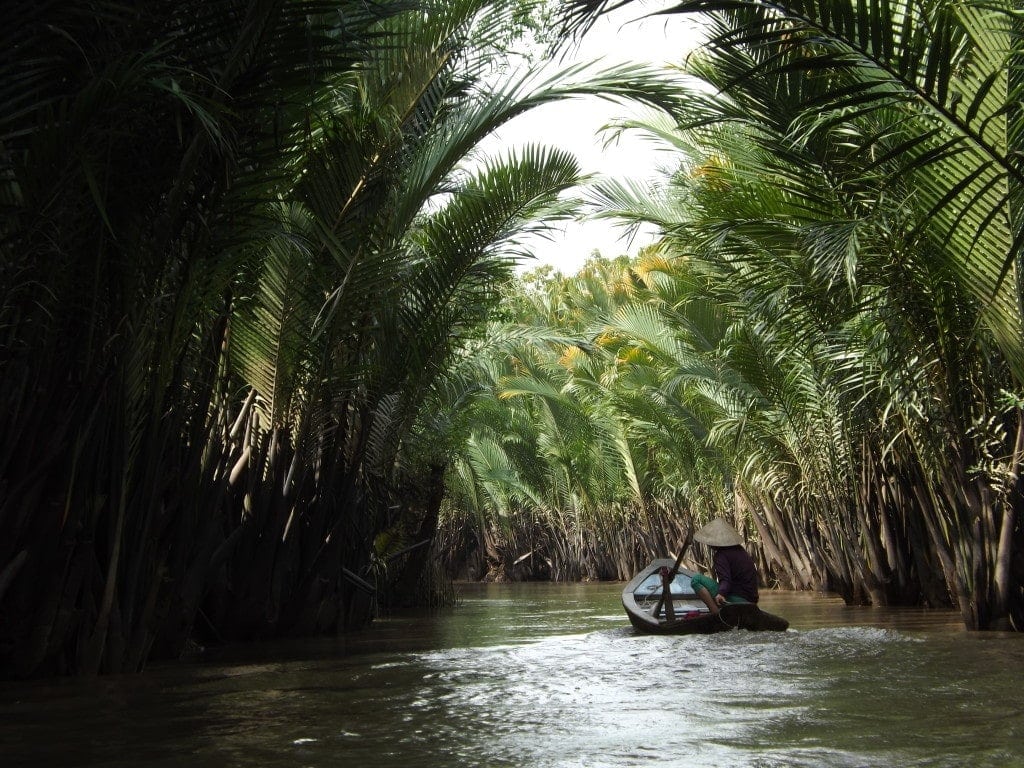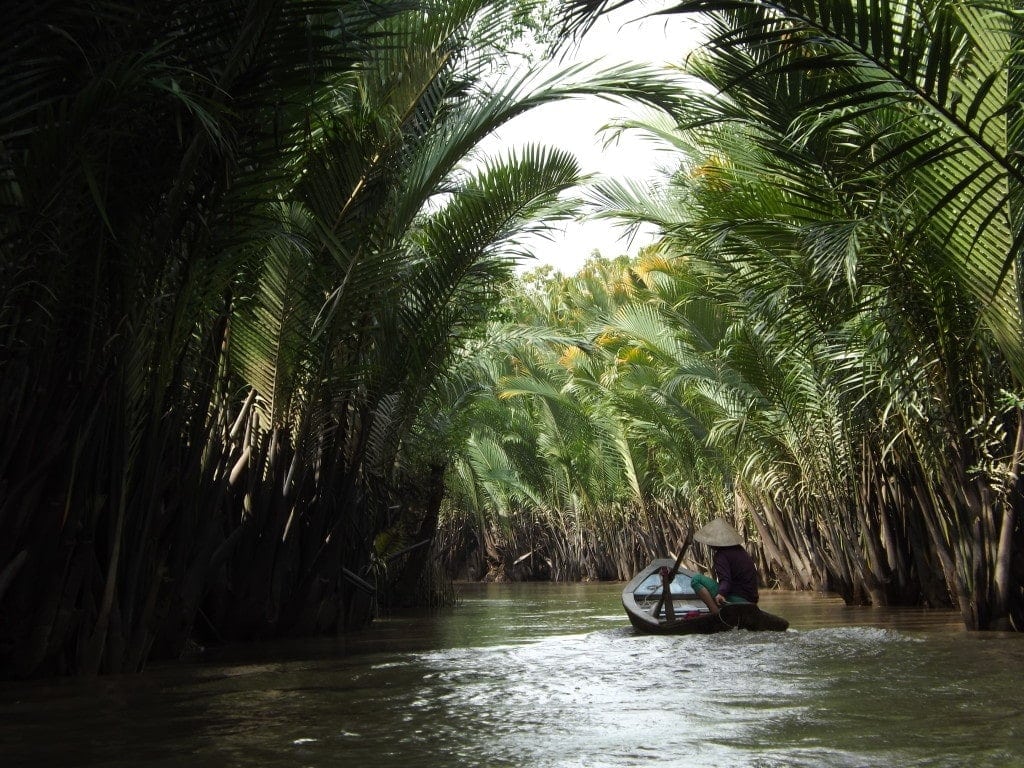 Information
L'Amant Cruises  –  Tel : +84 8 6281 0222  –  [email protected]