Some posts on this site contain affiliate links. If you book or buy something through these links, I earn a small commission (at no extra cost to you). Take a look at my privacy policy for more information.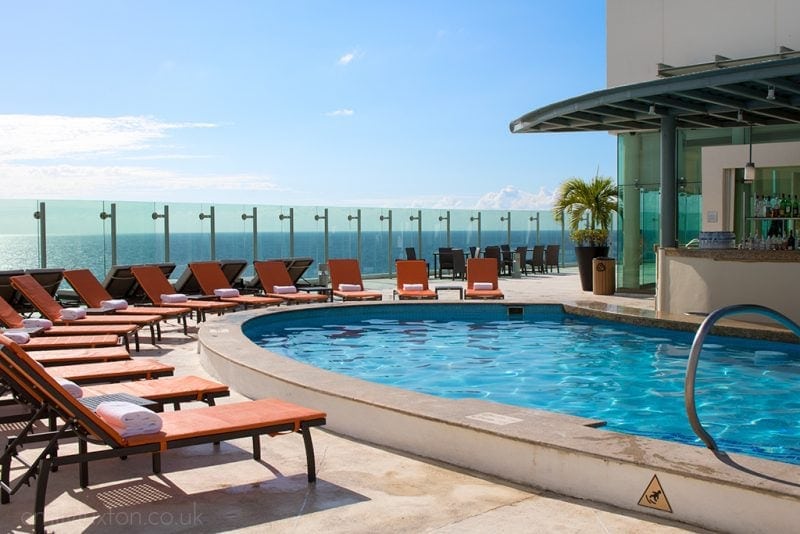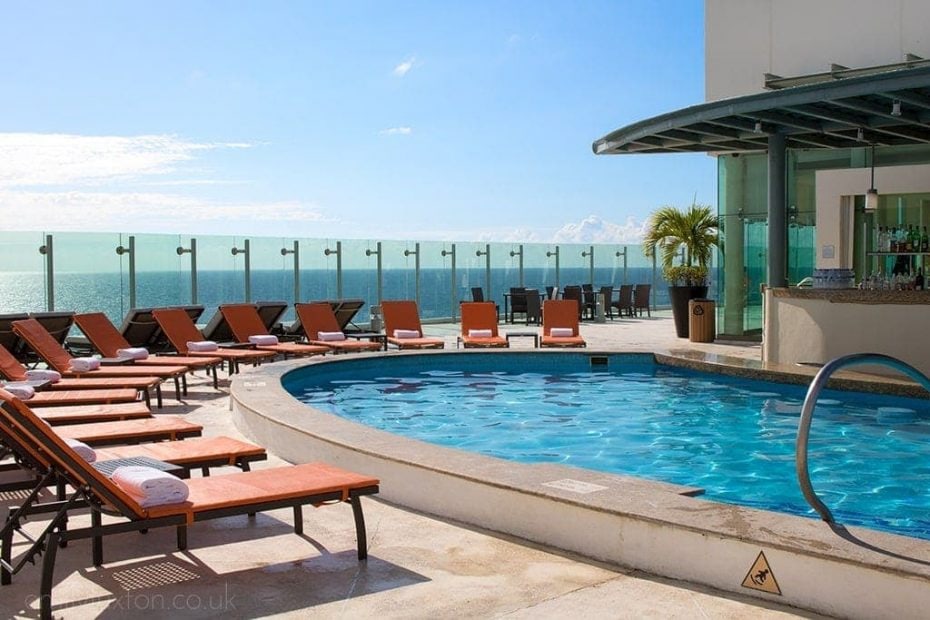 Beach Palace Resort is a fantastic option if you're looking for an all-inclusive resort in Cancun – find out why in this review…
Do you think all-inclusive resorts are exclusively for families or honeymooners? Think again!
On my first trip to Mexico, a friend and I headed to Beach Palace in Cancun for a couple of days. We were looking for a girly mini-break vibe after a few busy weeks on the road: somewhere we could chill out, have fun, and blow off some steam. And that's exactly what we found!
If you're looking for the perfect all-inclusive resort in Cancun for a fun trip with the girls, Beach Palace is the perfect option.
It's on Cancun's busy hotel strip, about ten minutes from the city centre by cab (or by the cheap and ridiculously frequent local busses) and within easy reach of the city's famous party scene. It's also right on the beach, overlooking a pristine swathe of white sand and turquoise blue sea.
There's a private beach, three pools, nine dining options, and two swim-up bars… what more can you possibly need?
Beach Palace Cancun Review: Video
Video made in collaboration with Journalist on the Run.
My Review of the Beach Palace Cancun All-Inclusive Resort
Dining options, food and drink at Beach Palace Cancun
The food at Beach Palace Cancun resort was without a doubt my favourite thing about our stay there. From the chocolatey welcome treats that greeted us in our room, to the steak-from-heaven at oriental restaurant Wok, I was in my absolute greedy element!
Aside from it all being absolutely delicious, there was just so much choice.
There's a dessert bar, with cakes, ice creams, and crepes, which I got way more excited about than a grown woman probably should. Then there were the snack bars at the pools, serving up all my favourite comfort foods (perfect for lunch in the sun after a late night at the bar). Not to mention room service – which we ordered for breakfast on our incredible twelfth-floor balcony, overlooking the sea.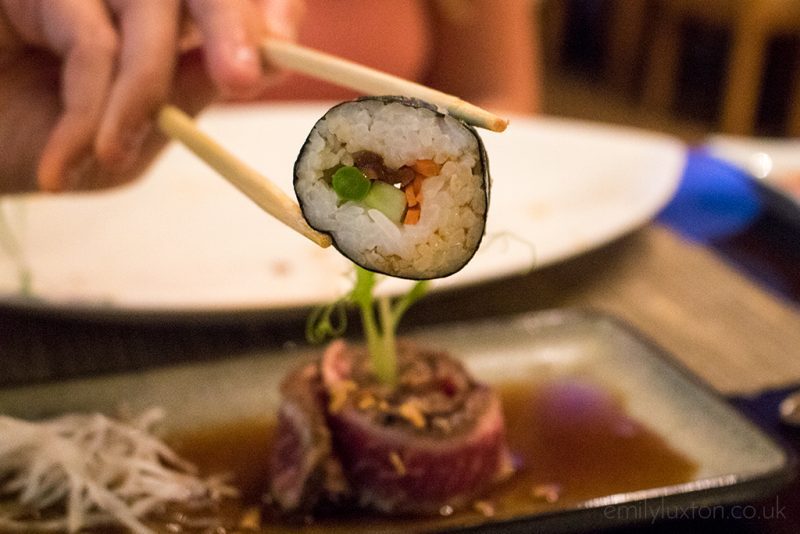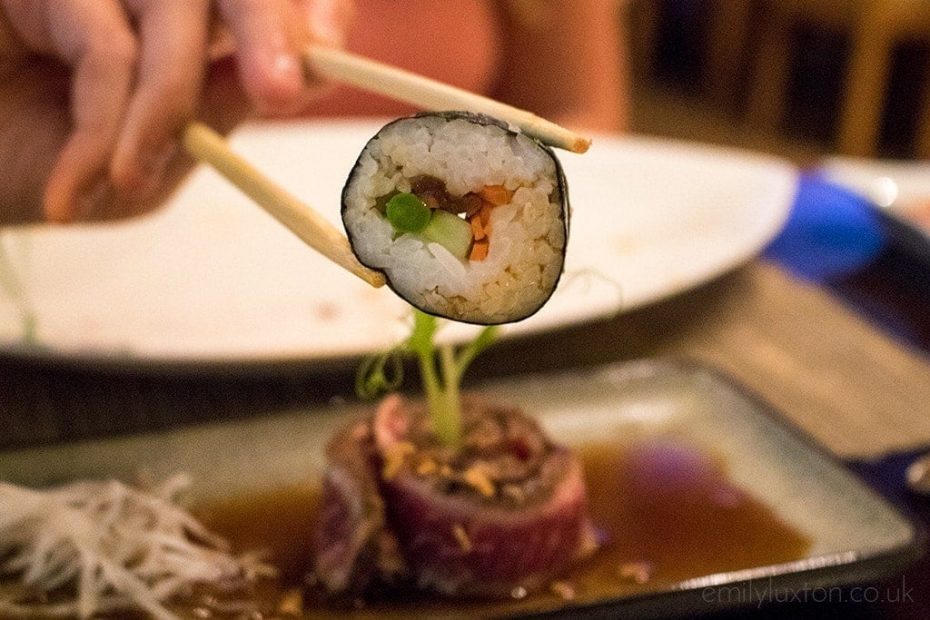 And then there are the restaurants. Swanky, upscale Bocelli's for Italian/Mediterranean food in a formal setting. Buffet restaurant Tequila, with international and Mexican cuisine throughout the day. And, our absolute favourite, Wok, where we stuffed ourselves silly on sushi, tempura squid, spring rolls, and some of the tastiest steak I've ever had!
Friendly Staff
Dining and drinking at Beach Palace was made all the more fun by the awesome staff there. Entertained by my terrible British-accented Spanish, everyone wanted to chat with me and help me practice. It's honestly one of the most friendly resorts I've ever stayed at!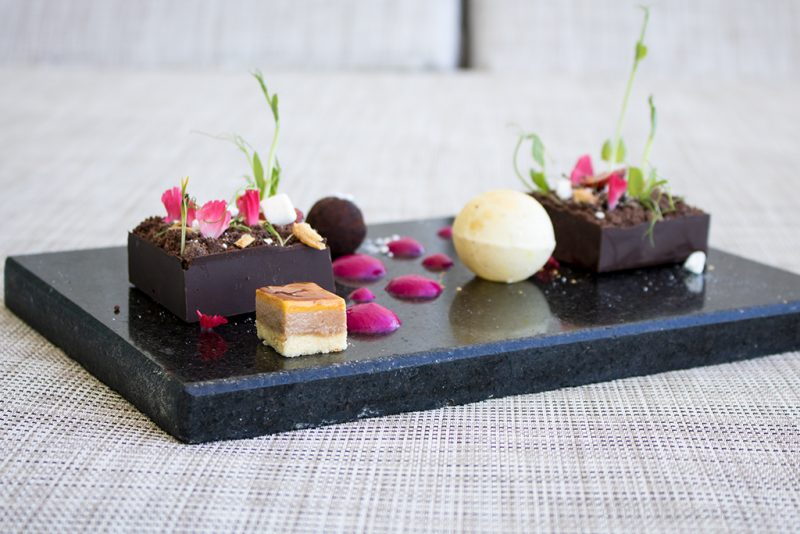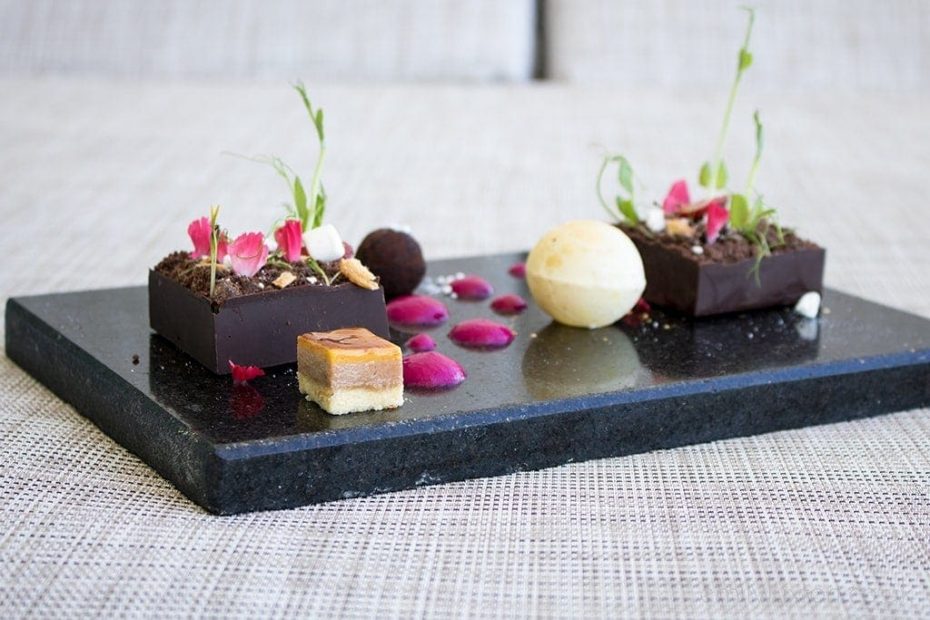 Special shout out to Fernando and the other guys at the Stadium Bar (although I will never forgive you for all those shots!). Also to the chef and waiters in Wok, (especially for making us a cake for Janet's birthday), and to Erick and the other guys at the pool bar.
READ MORE: 9 of the Best Day Trips from Cancun
Pools and Swimming Options
Did I mention that there are three pools at Beach Palace Cancun? Add the Double Whirlpool Tub that comes as standard in all rooms, and the two rooftop hot tubs, and you have a wealth of bathing options.
At ground level, there's a huge pool complex overlooking the beach, with a swim-up bar on one side and a sectioned-off kiddie pool on the other. It's roomy and perfect for swimming, but the pool-side entertainment options running all day may throw off your groove if you're looking to nap in the sunshine for a while.
That said, they're great if you fancy watching people dance in their swimsuits in the midday heat. Or you can always join in!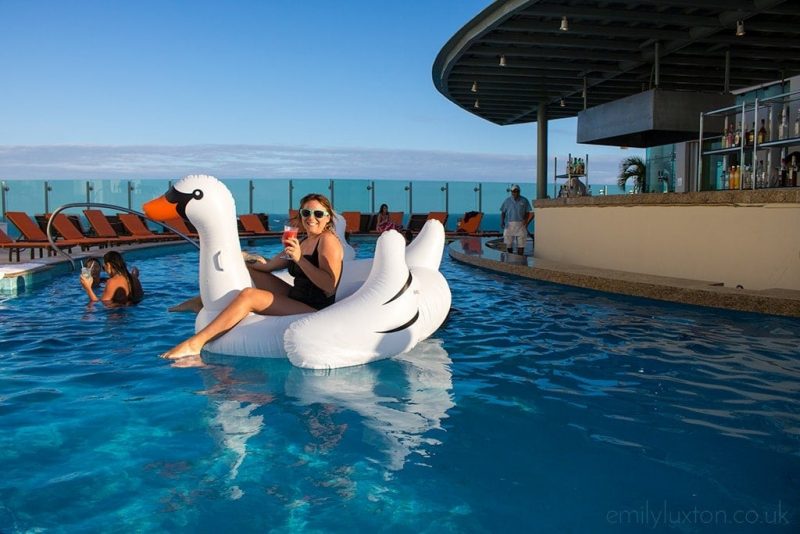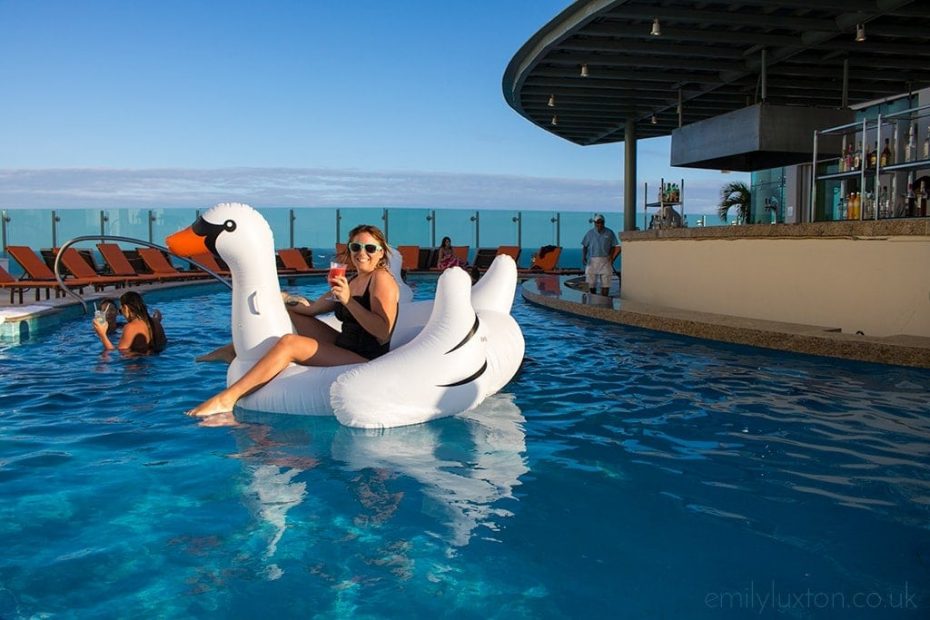 Up on the 14th-floor roof terrace, you'll find two smaller pools, two hot tubs, and one swim-up bar. Up here you have amazing panoramic views of the beach and Cancun lagoon, plus it tends to be quieter during the day. So this is the spot to come if you want to relax.
Beach Palace Cancun: Perfect for Every Kind of Trip
I'm not saying that Beach Palace wouldn't be perfect for honeymooners, couples, and families. The entertainment staff are relentlessly fun, plus there's a kids club and children's pool complete with slide.
And as for romantic trips, between the in-room hot tub and the intimate beach-side dinners, I'd say Beach Palace has you covered. We met a couple who were scoping the resort out for their wedding next year and they were thrilled. So yes, this resort is perfect for whatever your holiday needs.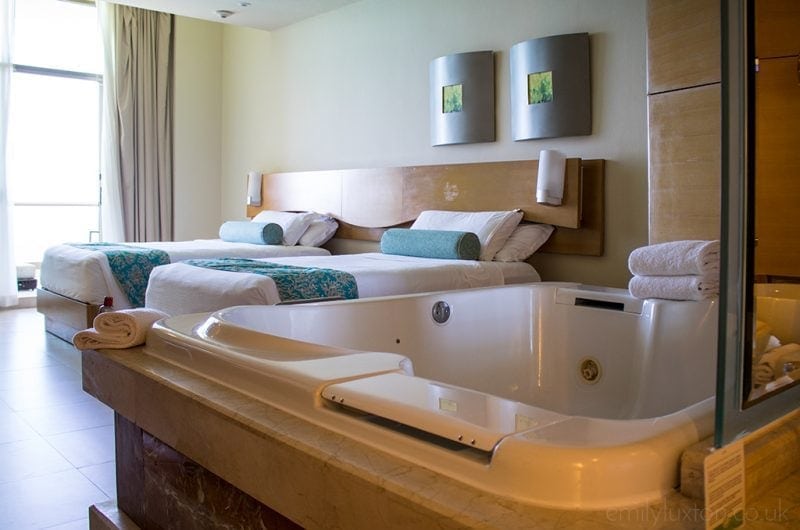 But it's also ideal for a girl's trip, or a holiday with a group of friends. That in-room hot tub might be super romantic with a few candles and a bottle of bubbly, but crack open the obscenely well-stocked minibar and get your party playlist on Spotify, and you have a seriously fun night in with the girls.
Visit Fernando at the Stadium Bar for a few drinks before heading downtown to Cancun's famous clubs for a night out. Or spend a day lying by one of the pools, making the most of the swim-up bars and fun vibe.
Plus there are endless activities you can do together if all that chilling by the pool becomes too much. Get involved with some pool-side zumba, wake up early for SUP yoga, or hit the beauty salon for a pedicure. There's so much to do, and so much space to do it in, that Beach Palace really is an ideal place to hang with your friends and enjoy a girly getaway.
CHECK PRICES Hotels.com | Booking.com
Where to Visit Nearby
If you're headed to Cancun you should also check out Isla Mujeres, which is just a 40-minute boat ride away from the city and ideal for relaxing.
If you want to go even further afield, I recommend Isla Holbox for a quiet and rugged alternative to busy Cancun. Or not too far away, there's beautiful Lake Bacalar – which is a must-visit.