Some posts on this site contain affiliate links. If you book or buy something through these links, I earn a small commission (at no extra cost to you). Take a look at my privacy policy for more information.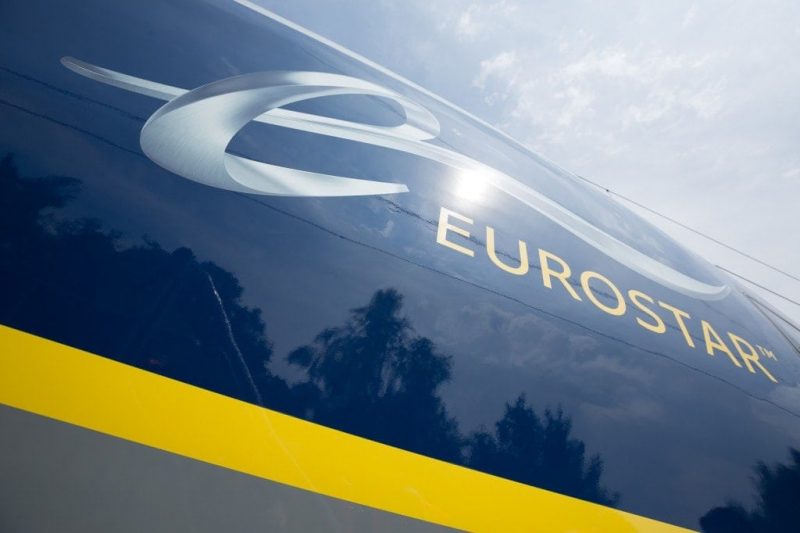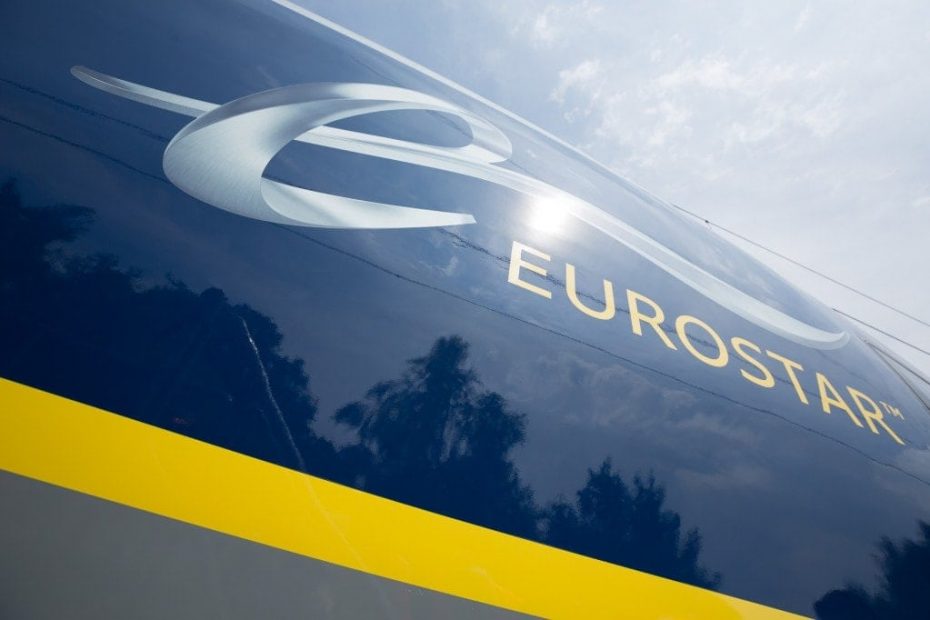 If you're wondering about the differences between Eurostar Standard vs Standard Premier, this post is for you!
I tried out both classes of Eurostar's service, to see if it's worth paying for the upgrade.
Trains have always been my favourite transport mode. I'm a big advocate for overland travel of any kind, but especially rail travel. It's greener and more comfortable, and it allows you to see more of the countries you're touring. You can look out of the window, you can relax or even walk around.
Eurostar, now in their 20th year of operation, are an icon of European transport. They're also a fantastic way to travel quickly, smoothly and comfortably across Europe. I was lucky enough to travel with Eurostar between London and Brussels this month – and had a fabulous experience.
My trip with Eurostar was complimentary in exchange for this review – however, I've since paid to travel with them on my own trips. This review is, as always, completely honest and unbiased.
Why Travel with Eurostar
"But flying is so much quicker!"
That was the reaction I had from quite a few people when I told them I was travelling to Rotterdam by train, with Eurostar as far as Brussels and then on with Thalys to Rotterdam.
As a lover of overland travel, of relaxing train journeys and of comfort over speed, I didn't pay much attention. But, having now taken the journey by train, I'm not sure it is that much quicker to fly.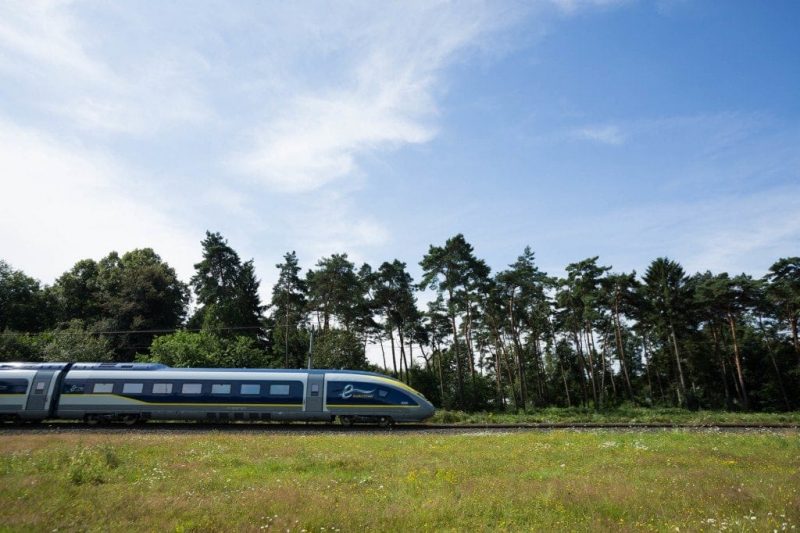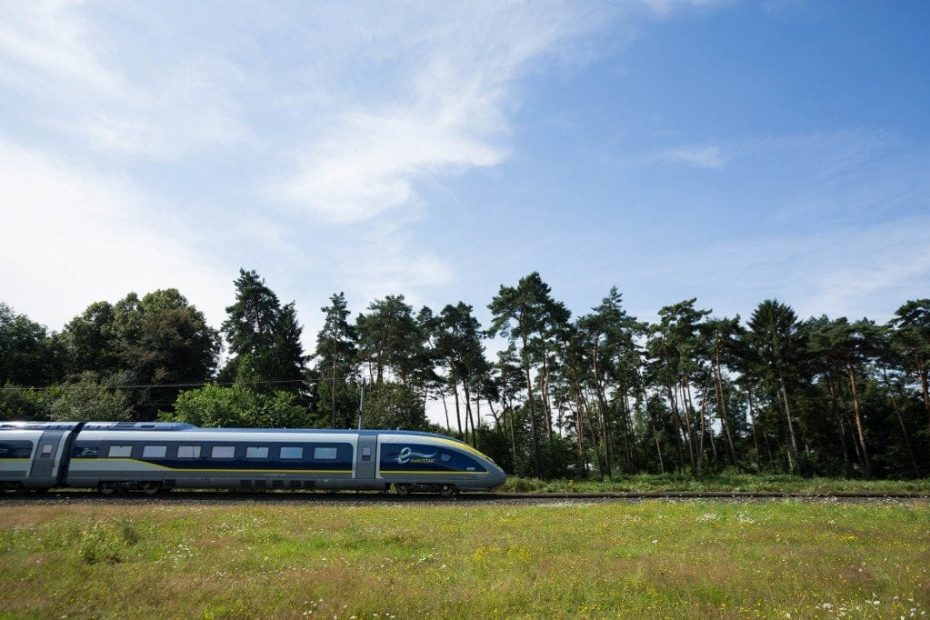 From central London, it takes 25 minutes to reach Heathrow via the Heathrow Connect or around 50 minutes by Underground. You need to check in two hours before flying, and the journey time from LHR to Rotterdam is one hour.
Plus at least thirty minutes to get your bags and leave the airport, and you're still looking at 2-3 hours to reach Rotterdam from Central London.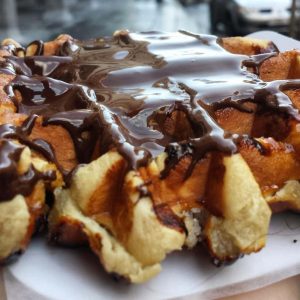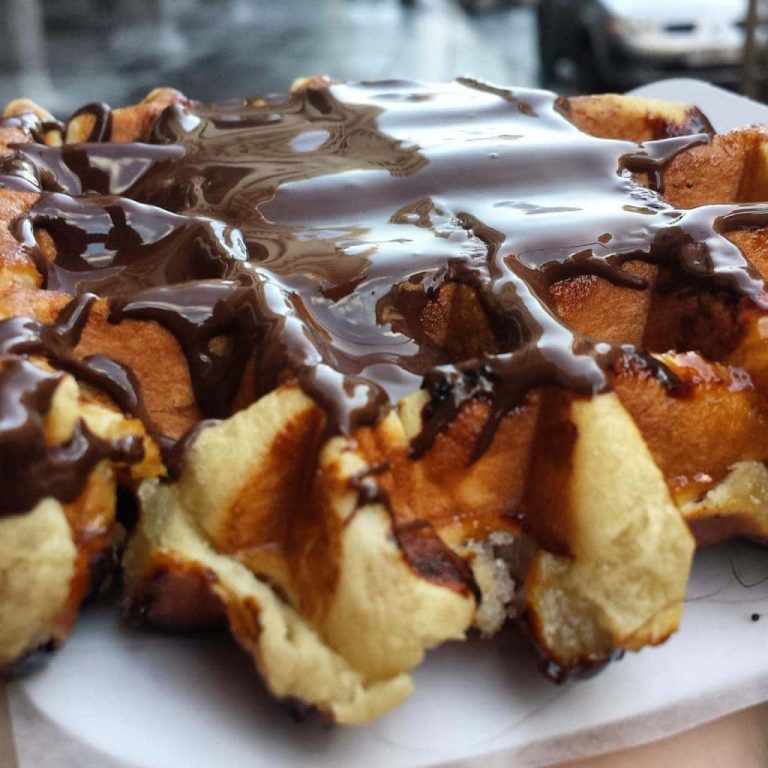 Is Flying Faster?
Eurostar, on the other hand, leaves directly from Central London. The journey time to Rotterdam is also around 3 hours.
I had to check in 30 minutes early, so the total journey time – including a change in Brussels – was three hours.
Once I'd arrived in Rotterdam I was straight off the train with my bag and away. No customs, no impossibly slow luggage carousel, no waiting around whatsoever.
So, in reality, the total journey time with Eurostar into Europe is at least the same, if not a tiny bit quicker, than flying. That's one reason to choose rail travel over flying, but I can think of numerous others…
Why Travel by Train
It's so much less stressful. Quicker security, fewer queues, and no need to check-in hours in advance.
Extra luggage allowance. For me, going away for a month in total, this was a big one. On a flight, I'd be able to take one bag up to 20kg, plus carry on. Eurostar allow two pieces of luggage per person, plus a small piece of hand luggage, with no weight restrictions. Plus nothing gets placed in the hold; all luggage comes on the train with you, and leaves with you – cutting a huge chunk of time (not to mention the risk of lost luggage) from your trip.
Train travel is much more comfortable. The seats are bigger, there's more legroom, there's no turbulence and you're free to get up and walk around whenever you want.
It's green! Eurostar promise that travel with them is 'faster and greener than flying', and independent research reflects that:

per passenger journey, travelling by Eurostar between London and Paris or Brussels generates up to 80% fewer carbon dioxide emissions than travelling by plane

.

Eurostar tickets offer much more than just travel, with 2 for 1 entry to some of Europe's most popular museums and galleries in Paris, Lille and Brussels.
Journey flexibility. Travelling by train meant that I could see two countries on one trip, stopping off in Brussels for three days on my return journey. With direct trains to many cities in France and Belgium, and connections to The Netherlands, Germany and Switzerland via partner companies like Thayls, it's possible to see a lot of Europe by Eurostar.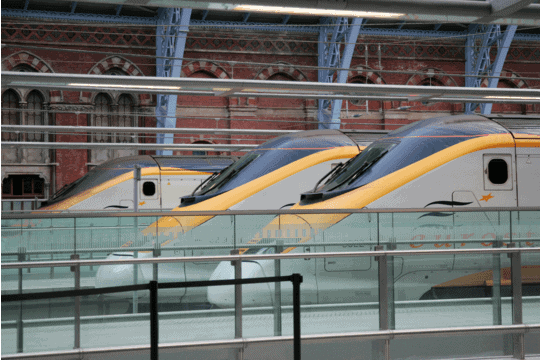 My Experience with Eurostar (Standard and Standard Premier)
Just after Christmas, I arrived at St Pancras International with my luggage, grabbed a quick coffee and headed straight for the Eurostar check-in.
With no hold luggage to deal with, the whole process could be automated. I just had to scan the barcode on my ticket (printed in advance at home – although you can download the app to get an e-ticket on your phone) at the check-in gate, and head through into security. Which took less then two minutes.
Quick and Painless
Given that each Eurostar has 750 seats, which is almost the same number as on two Boeing 747 planes, I had been expecting a lengthy wait at security. In actual fact, the whole process – whizzing my suitcase and backpack through an x-ray machine, walking through the body scanner, and having my passport checked – was so quick and efficient that I was blown away. So much faster and easier than flying! I'm not sure if things always move this quickly with Eurostar, but it was the same story on my return trip from Brussels, too.
After check-in, I waited in the departure lounge – where I was pleased to find decent shops, comfy leather seats, and free wifi to help me pass the time. Not that I had to spend long in the lounge, though; we were boarding in no time, again a very smooth and painless process.
Space and Comfort
Onboard, I tucked my foolishly big suitcase into the luggage area and once again found myself comparing my journey favourably with my normal flying experience – there's no way I could have taken that suitcase onto a flight with me without paying extra baggage charges, let alone as carry-on. I pushed it into the luggage area at the entrance to my coach and headed for my seat.
Again, so much more comfortable than flying. The seats were wider and better made than standard airline seats, and I loved that the edges of the headrest curved round slightly, giving me better support and a little privacy from my neighbour. Tray tables were much bigger than onboard planes, there was a lot more legroom, and plenty of space overhead for my backpack and coat. Even for a standard ticket, the train was much comfier than regular trains within Britain, and so much better than on board a flight.
We set off, bang on time, and less than two hours later I was in Brussels. I read on my Kindle, played on my phone – without having to switch either of them off for take off and landing – and looked out the window at the beautiful, snow-covered landscape of Belgium, glowing in the setting winter sun. It was a truly fantastic journey!
In Brussels, I hopped straight off the train, luggage in hand, and headed for my connection to Rotterdam. There was no waiting, no queuing, and no delays!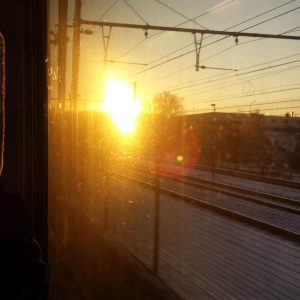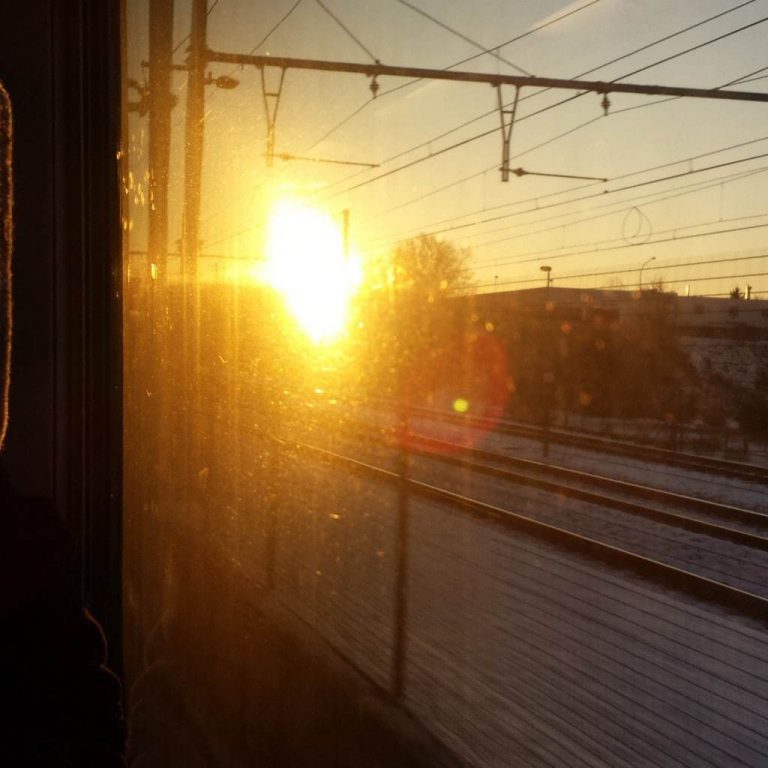 Top Service
Service-wise, the Eurostar is one of those few travel companies that still treat everyone, even standard customers, like VIPs. Staff were on-hand to help and point me in the direction of my seat, and everyone I had contact with was brilliantly friendly and welcoming.
It's a comfortable and pleasant journey which I thoroughly enjoyed, and I was quite genuinely blown away by how much easier, faster and generally smoother it was than my normal flying experience.
Eurostar Standard vs Standard Premier
Eurostar offers three tickets types: Standard, Standard Premier, and Business Premier. While my outbound journey was an ordinary Standard ticket, for the return trip from Brussels back to London I travelled in the Standard Premier coach.
So I was able to experience both Eurostar Standard vs Standard Premier, to see if it's worth paying for the upgrade.
The short answer: yes, it is!
As Eurostar themselves outline it, "if you want to get there quickly and simply – choose Standard. If you want to travel in style, choose Standard Premier." The Standard Premier tickets are designed to help you make the most of your journey, and that was the experience I had.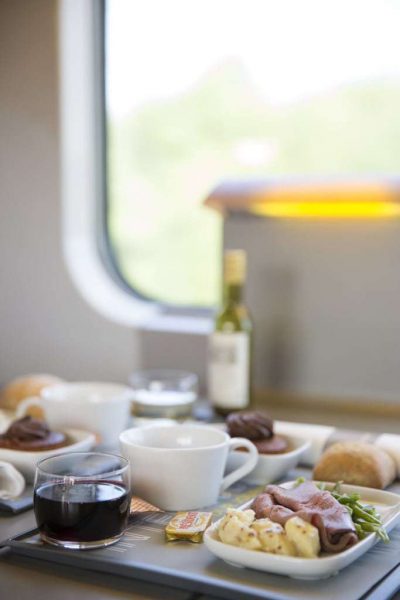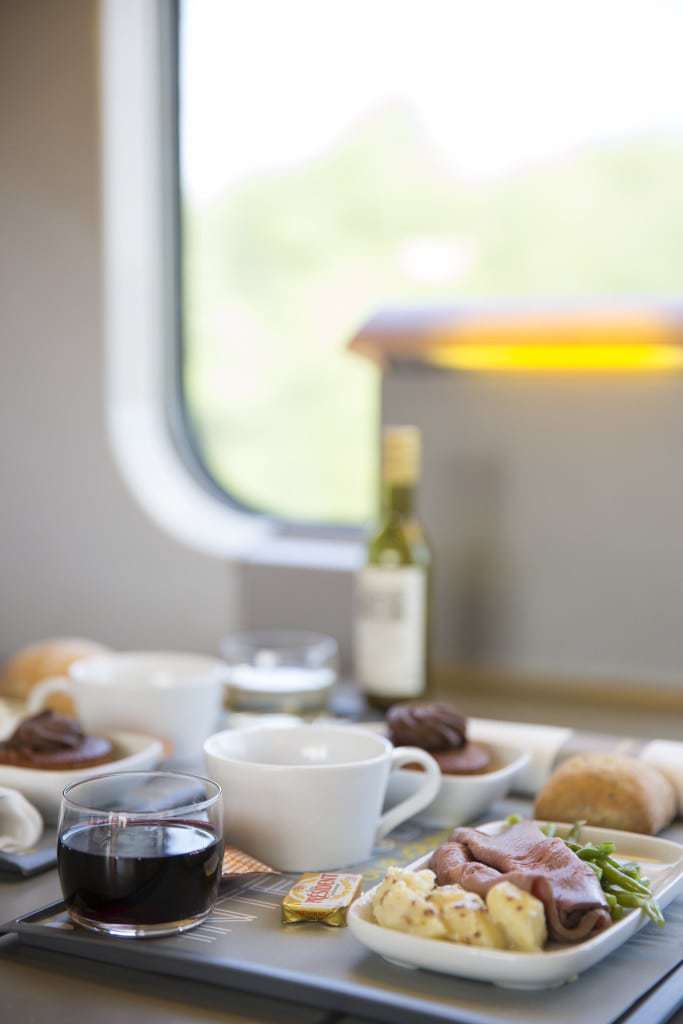 What's Different about Eurostar Standard Premier?
Onboard, in the dedicated Standard Premier coach, the seats were even more comfortable than on the rest of the train. They were more spacious, with vast amounts of legroom, and even reclined slightly for the perfect comfort level.
Better still was the individual power socket at my seat. There was a selection of complimentary magazines available, and throughout the journey, the super attentive staff were on hand to assist and help out – all impeccably polite and friendly.
There's a certain exclusivity to the Eurostar Standard Premier coach, which made me really aware of the upgrade. I could really feel that I was travelling in style. Things were more comfortable, a little quieter, and generally more luxurious than the standard journey. Although the standard trip had been by no means shabby!
Food on Eurostar Standard Premier
Also included in the ticket price was a light meal and drinks. It's a short journey, but the addition of some yummy food did make a big difference. We had a choice of two mains, and as I'd already had lunch I opted for the cheese plate. This was a small plate with two kinds of cheese plus (seemingly unlimited) bread and a side salad.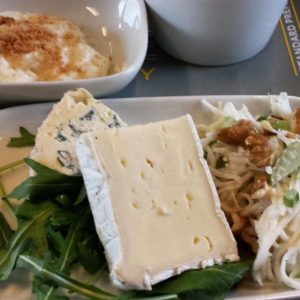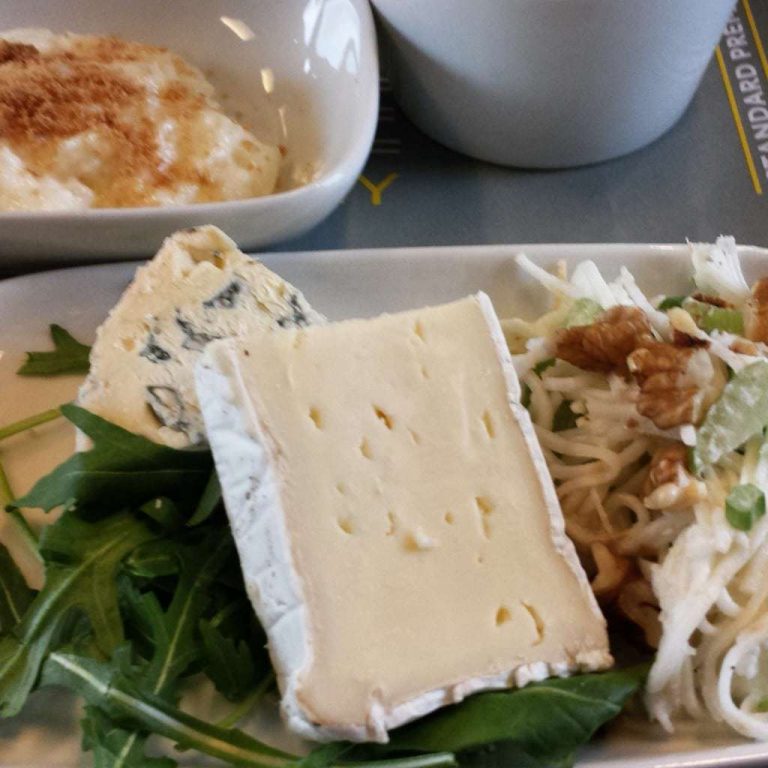 Dessert was a creamy rice pudding, which was divine, and it was all served with a bottle of water, Belgian chocolate, a mini bottle of wine of my choice and an endless stream of coffee, all served right at my seat.
It was similar to an airline meal, but classier – with metal cutlery (a touch that makes all the difference) and really nice, well-chosen food. A brilliant way to make the most of the journey through Europe; cheese, bread, wine and chocolate.
The journey was just as smooth as the outbound trip, and I arrived back in London feeling relaxed and well-rested. Very different to my cramped, stressed self when flying.
What you Get on Standard Premier
Extra spacious and comfortable seats
Complimentary magazines
Light meal and drinks served at your seat
UK and Continental power points on board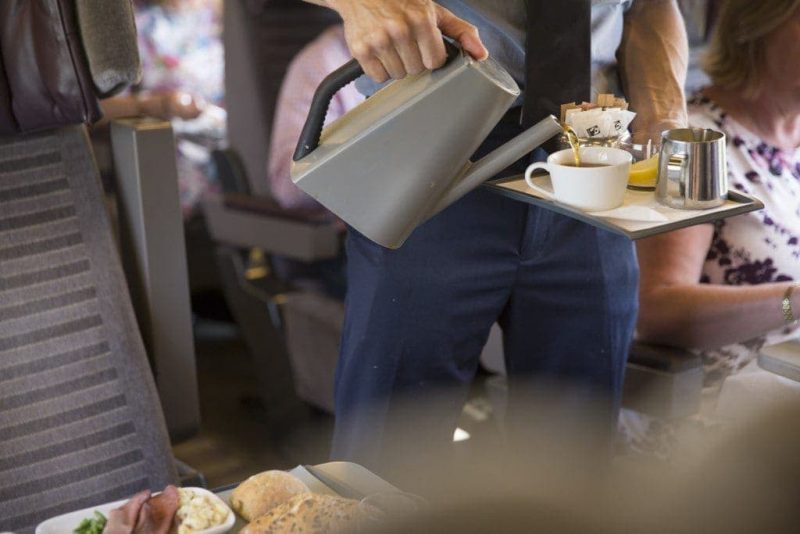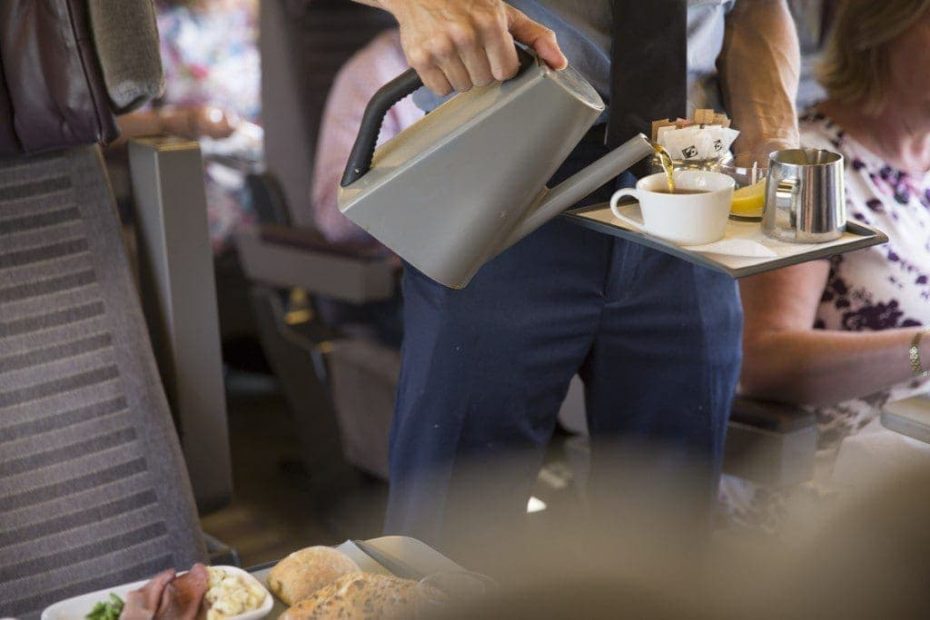 Overland Travel with Eurostar
There are a lot of really great pros when it comes to travelling with Eurostar. Much greener, much less stressful, and more convenient. But what really surprised me was how much easier, faster and more pleasant it was than flying.
Plus, with Eurostar Standard Premier, I really did feel that I was travelling in style vs standard. Rail is the best way to travel Europe, and if you're setting off from London you really can't go wrong with the Eurostar.
More Info and Prices
Eurostar operates up to 9 daily services from London St Pancras International to Brussels with return fares from £78. Prices vary depending on travel dates/times and how far in advance you book. The fastest London-Brussels journey time is 1 hour and 53 minutes. Tickets are available from eurostar.com or 03432 186 186.
Eurostar Standard Premier
With the option of flexible fares, Standard Premier offers the freedom to work, think, or simply unwind. You will be presented with calm, spacious surroundings with on-board staff offering a light meal and a selection of magazines.
Standard Premier fares range from £140 to £458 for a return from London to Brussels, depending on dates/times and how far in advance you book.