Some posts on this site contain affiliate links. If you book or buy something through these links, I earn a small commission (at no extra cost to you). Take a look at my privacy policy for more information.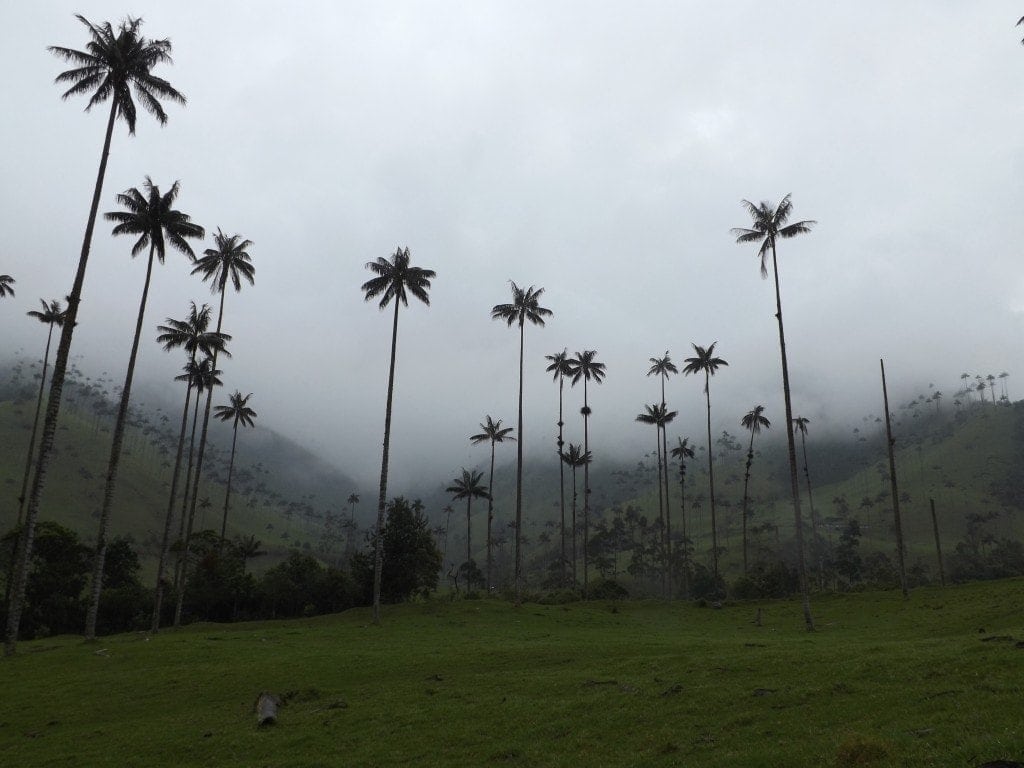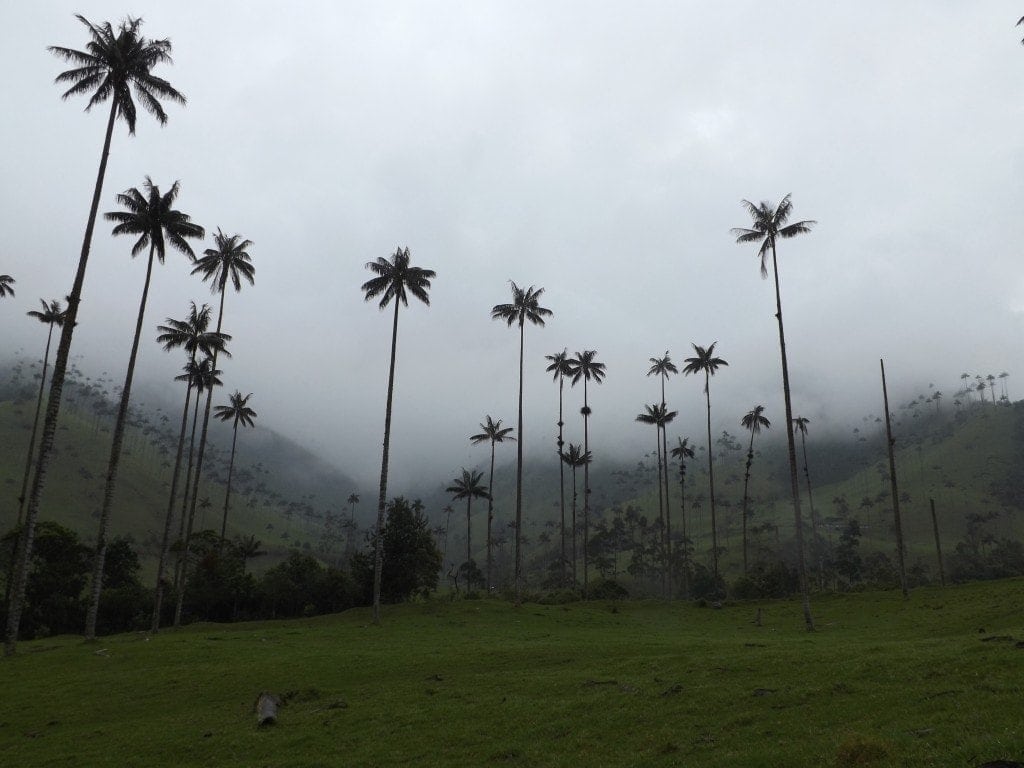 Did you know mosquitoes can bite through clothes? Neither did I, until I wore my leggings hiking in Colombia and later found my legs covered in big red bites. Lucky for me, I have a walking mosquito repellent in the form of Sam, who is apparently so delicious to the pesky little bugs that most of the time they'll ignore me.
But, for when they don't, I discovered that my leggings, and my thicker black hiking trousers, were no good for keeping them off my legs (which appear to be the tastiest part of me). So, with another trip on the cards (watch this space) I decided to invest in something a little more suited to tropical climates.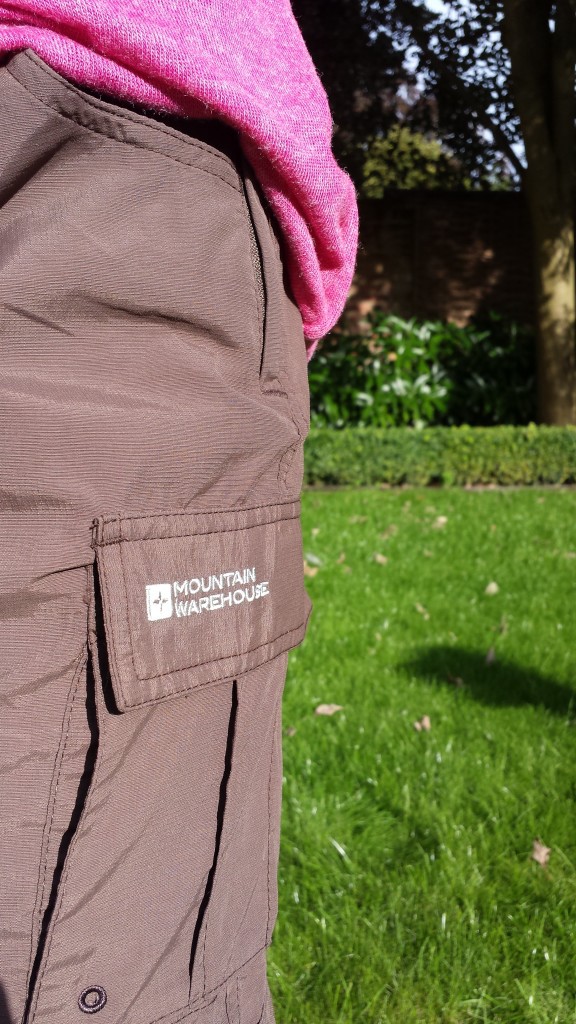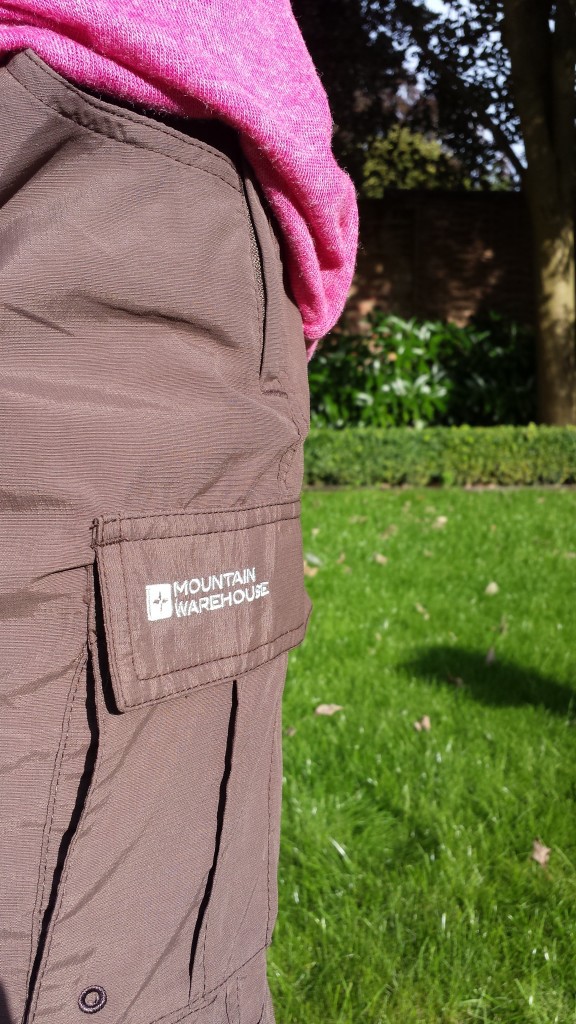 The Travel Extreme Zip-Off Trousers (available in men's and women's) from my favourite outdoor clothing brand, Mountain Warehouse
, are treated with a health guard mosquito repellent. It's safe on skin but helps prevent bites from mozzies and other bugs – perfect for hiking anywhere in South America and especially the mosquito-riddled Amazon rainforest, where I got the worst bites. Another fact about mosquitos I didn't know before my trip: they're attracted to black for some reason, so the light brown colour of these trousers will also help keep them off my poor legs in future. The best anti-mosquito colours are white, light brown and olive – so bear than in mind when making rainforest-related fashion choices!
READ MORE: After something for the opposite sex? Check out the best travel pants for men here!
Actually, these trousers are perfect generally for South America. A lot of hikes we did, especially those that started early in the morning or involved mountains, started out cold and got much hotter throughout the day, or vice versa. Like the second day of the Inca Jungle Trek, which was mild and very rainy in the morning, calling for long trousers, but which was baking hot by noon so that I spent the rest of the day sweating. Most other people in our group were wearing not-so-sexy but super-sensible trousers which zip off at the knee, and I've not been so jealous of an article of clothing since my friend Ruth bought the pair of silver New Look trainers I wanted when we were in year seven.
It might seem a touch on the geeky side, but believe me if you're headed anywhere in South America for hiking a pair of zip-off trousers will prove invaluable! Since the zip is so discrete you barely notice it, the Extreme Zip-Off Trousers are like taking two items of clothing in one – perfect for packing light.
The trousers are lightweight and fast drying, which makes them ideal for the warmer climates across South America and the frequent rain in areas like the Amazon, but they're also comfortably loose so if you head to high altitudes or colder climates like Patagonia you can double them up with some snuggly thermal leggings. This means you only need to take one pair of trousers with you for the whole continent – a fantastic space-saver.
Mountain Warehouse
's Travel Extreme Zip-Off Trousers tick all the boxes for a pair of walking trousers for South America, and should steer you right for everything from trekking Machu Picchu, to hiking the Amazon, to the Salt Flats tour in Bolivia. Here's my advice on exactly what you need from your South America walking trousers:
Anti Mosquito Protection: make sure you don't buy anything black or too bright, instead stick with light brown, olive or white, since mozzies are less attracted to these colours. And if you're heading to the jungle, whether it's the Amazon, the lower Andes or the Atlantic Forest in Brazil, it's worth seeking out clothes which have been treated with a skin-safe mosquito repellent.
Zip-Off: I've explained why above, but zip-off trousers really are invaluable in a continent with such diverse weather. Get trousers that zip off at the knee, to save you lugging around a change of clothes in your bag when you're hiking.
Fast drying fabric: The climates vary across South America so much that you're bound to experience a spot of rain at some point – or a tropical downpour. Look for trousers made from a quick drying fabric so that they dry off after the rain, otherwise you may find yourself putting a wet pair back on the next day!
Light, thin fabric: Most places in South America have a fairly hot climate, so stick to loose, light weight trousers. This also helps reduce the content of your backpack. But…
Multi-task: Go for a pair of lighter trousers that are nice and loose, so that you can double them up with a base layer in colder climates, rather than taking one thick and one thin pair of trousers!
Disclaimer: Mountain Warehouse are one of my chosen affiliate partners, which means I make a small commission on any sales generated through my site. This doesn't affect the price you pay at all, nor does it bias my opinion (I chose to partner with MW because they're a brand I genuinely use myself). So, if you decide to buy anything based on my recommendation, please help me out by using the links in this post to reach the Mountain Warehouse site. Thank you!