Some posts on this site contain affiliate links. If you book or buy something through these links, I earn a small commission (at no extra cost to you). Take a look at my privacy policy for more information.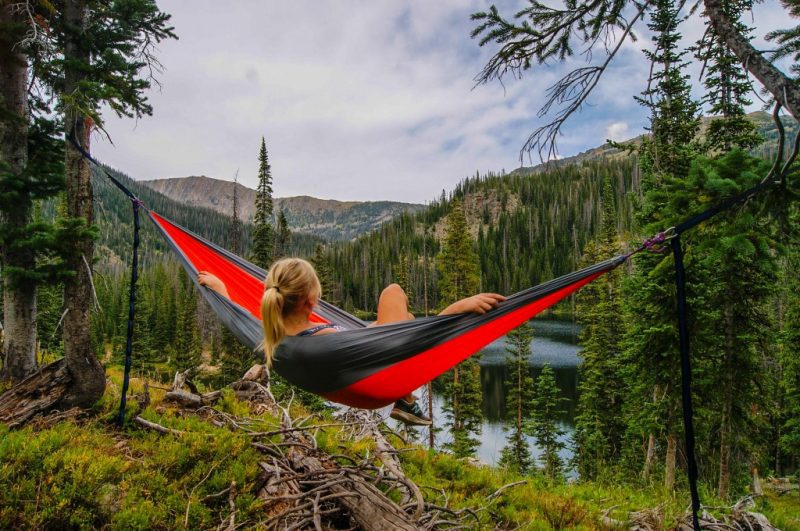 The Vango Planet 100 Sleeping Bag is the perfect little sleeping bag for travel! Lightweight, tiny when packed, and insect repelling! This is ideal for anyone heading off on a backpacking adventure or a camping trip. 
Below, I've reviewed the Vango Planet 100 sleeping bag. The review was written a few years ago, but I still have the sleeping bag and I'm pleased to say it's still going strong!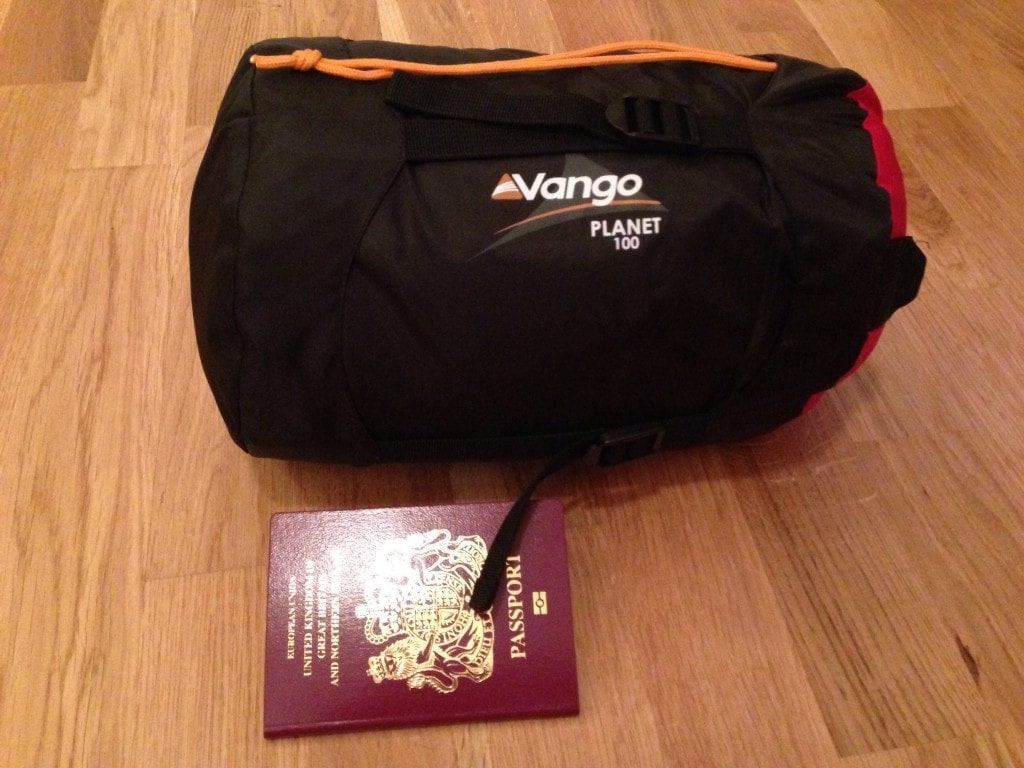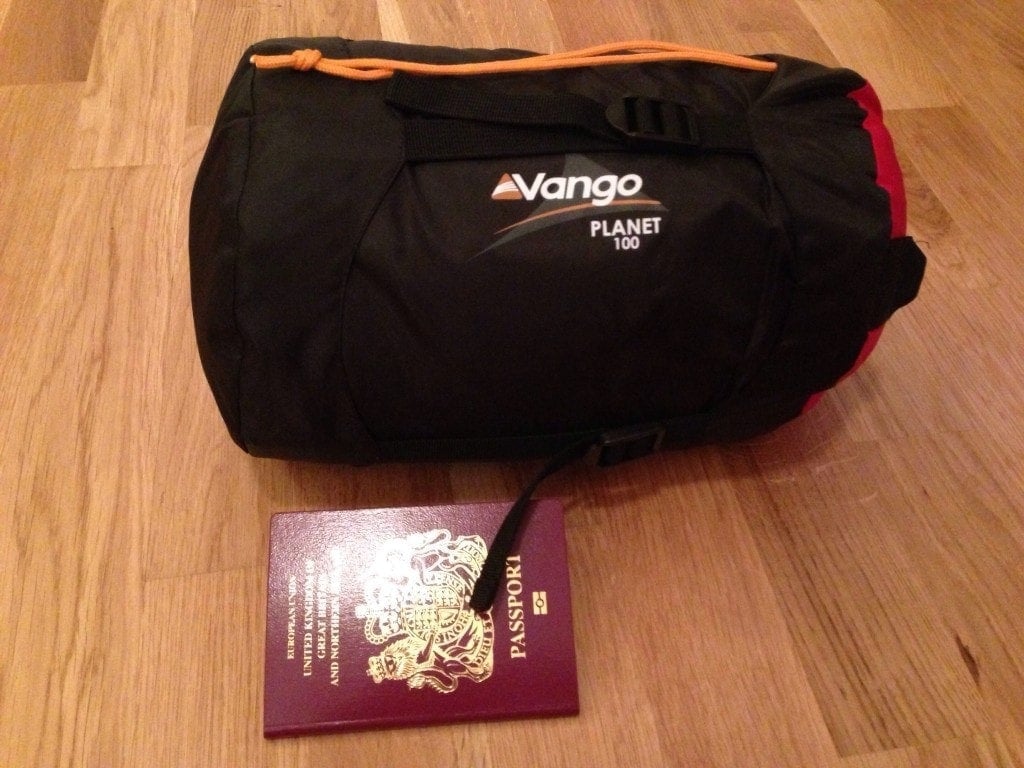 Vango Planet 100 Sleeping Bag Review
One of my favourite pieces of travel gear is my Vango Planet 100 Sleeping Bag. It's perfect for travelling – I took it on my South America trip and it came in very handy.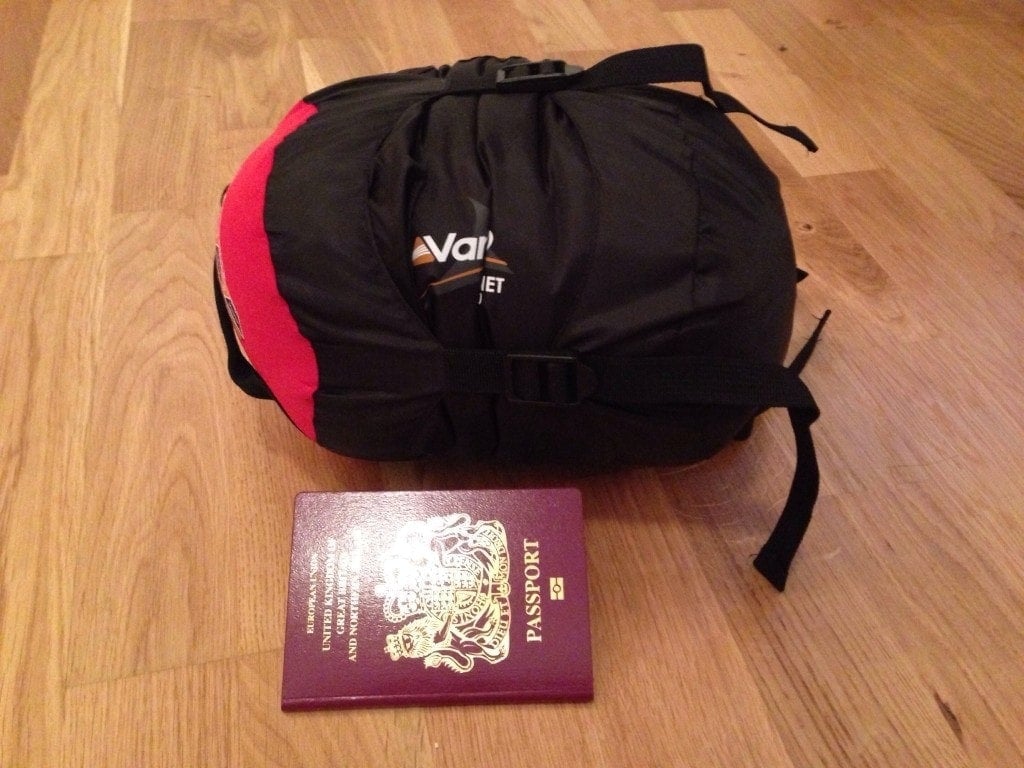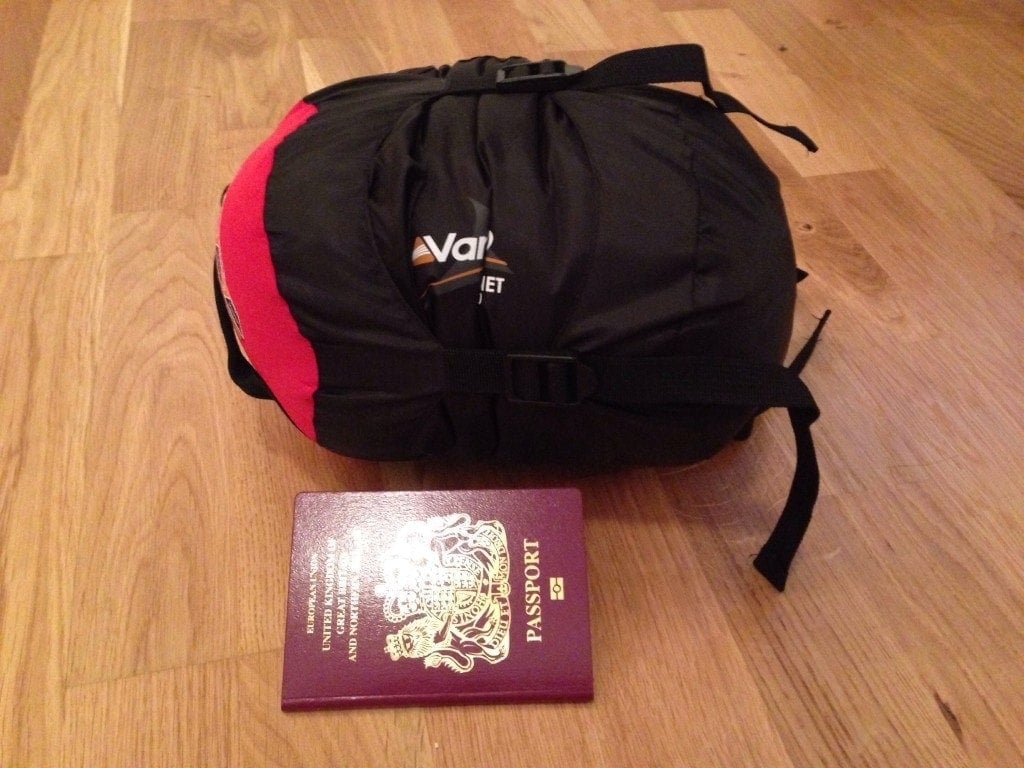 The sleeping bag is super lightweight and can be packed down teeny-tiny. When compressed as far as it would go, the bag was about 10 inches long. So it doesn't take up too much space in a backpack.
This sleeping bag is also super soft. It's made from Polair Silky Lining Micro-Polyester, an extra cosy, breathable and comfortable fabric. The aluminised reflective interlining reflects radiated heat back towards you, making the inside as warm as possible.
This is one high-tech bag! The Single-Layer Loose-Shell Construction means that the insulation is held between the lining and the shell, allowing it to move with you, and the lack of stitches through the insulation minimises potential cold spots.
Insect Repelling Sleeping Bag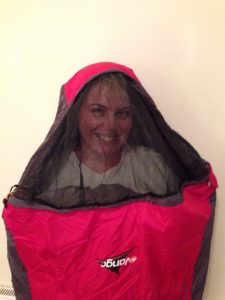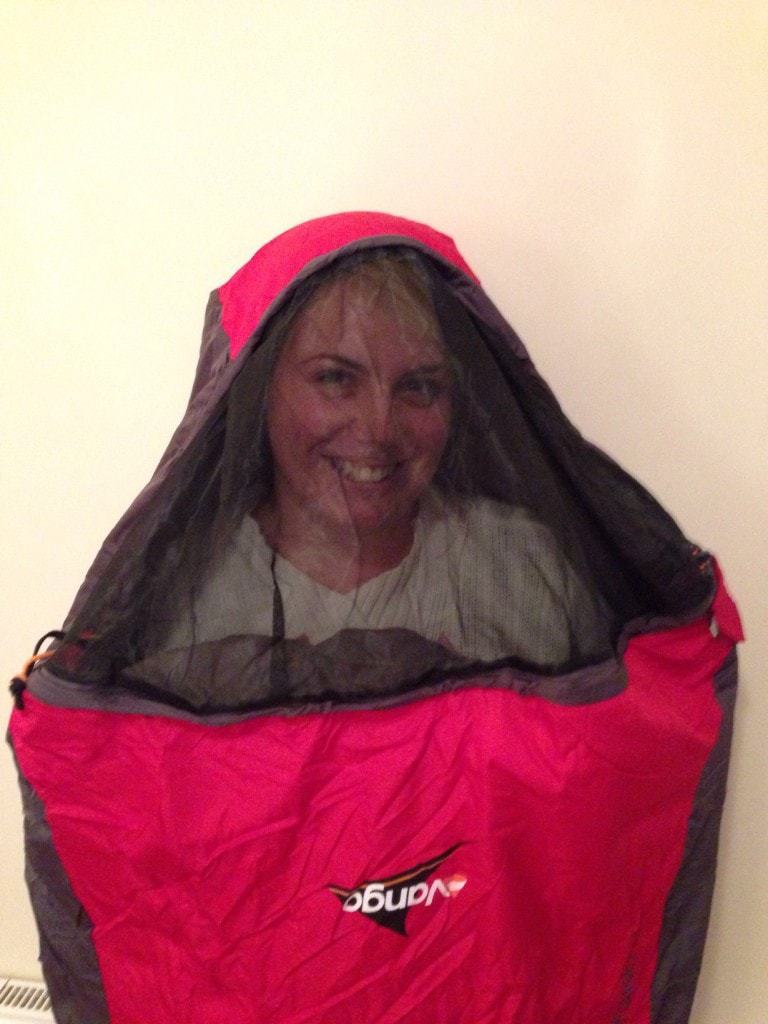 The Vango Planet has HHL technology: an anti-mosquito finish to repel insects like mosquitoes, sandflies, and wasps. There's also a Health Guard anti-bacterial finish to protect against dust mites, odour, bacteria and mould.
On top of the mosquito repellent fabric, the bag seals shut with a mosquito net to prevent any bugs from getting at your exposed face.
RELATED: Read more travel product reviews here!
The mosquito net across my face does sometimes feel a little claustrophobic. But I'd choose that over having my face eaten alive by mozzies while I'm camping in the jungle, so it really is a great feature!
More importantly, the sleeping bag is super comfy. I've always had a great nights sleep whenever I've used it.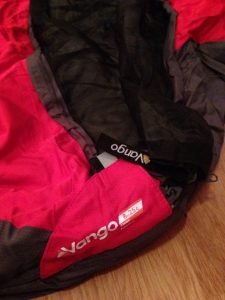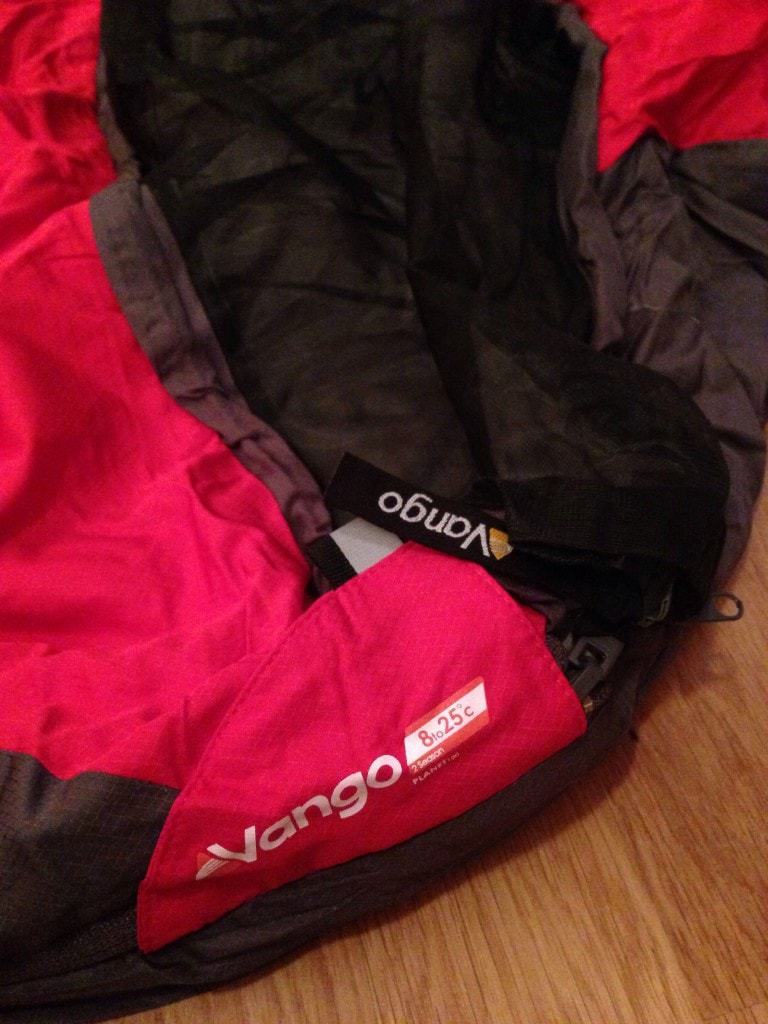 The bag stays really warm and is dead cosy. It has 2 season performance and is comfort rated down to -10 °C, although Vango recommends it for temperatures of 8 to 25°C.
All in all, I'm really happy with my Vango Planet 100 sleeping bag and think it's a fantastic addition to my travel backpack. Super small, lightweight, warm and with built-in insect repellent; it was the perfect option for my travels in South America and South-East Asia. It's also done me very well camping in England, too!
Want to get your own? Click here to buy now.