Some posts on this site contain affiliate links. If you book or buy something through these links, I earn a small commission (at no extra cost to you). Take a look at my privacy policy for more information.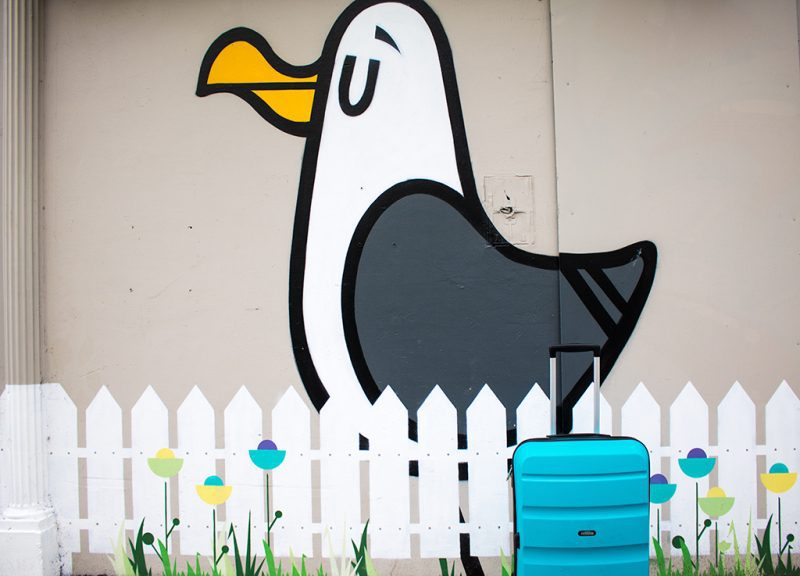 Guys, I think I might have found the one! After years of looking, testing, breaking, replacing – I've finally found the perfect suitcase for me! The American Tourister Bon Air 66cm Medium Suitcase, in bright turquoise to be exact. It's so easy to use, easy to pack, and just seems to make life so much, well, easier! It's awesome, I love it, and this is my review…
Before we get started: yes, American Tourister sent me this suitcase for free to review. But all the following opinions are my own. I really do love this case – a lot!
CLICK HERE to check the latest prices in GBP – or click HERE if you're in the US.
American Tourister Bon Air 66cm Review
Four wheels
Super strong polypropylene
57.5L capacity
Available in 10 colours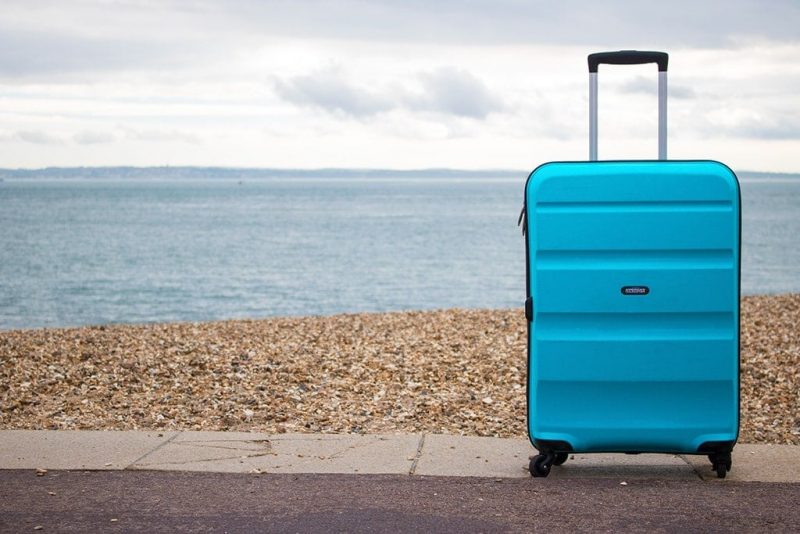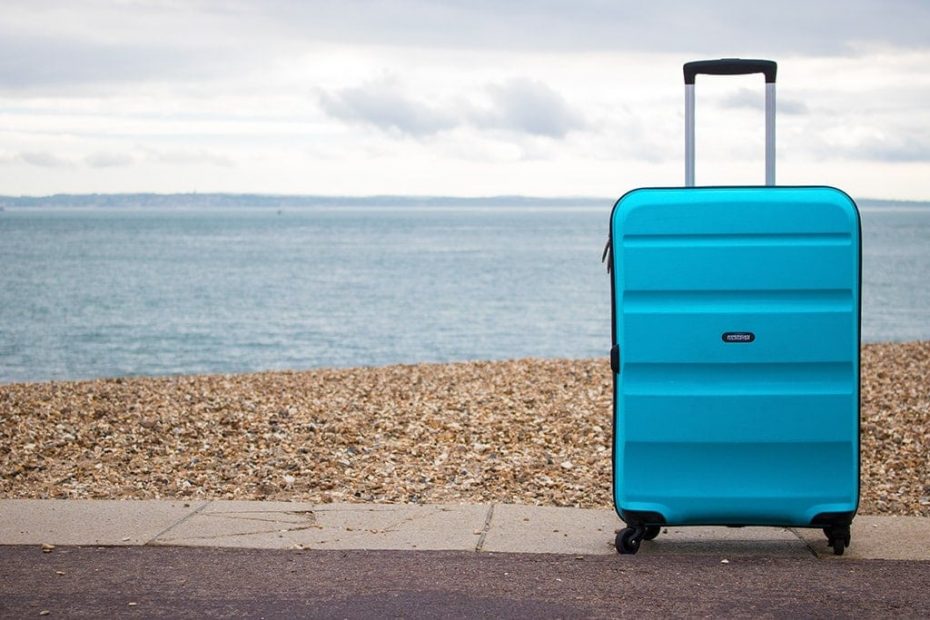 How much will the American Tourister Bon Air 66cm fit inside?
Lots! This medium size case is perfect for about a week. At 66 x 46 x 25.5 cm it's the ideal height and size for one person. I love that the case opens in the middle so you can really maximise the interior space. In the bottom section, I can fit three medium packing cubes, two pairs of shoes, some flip-flops and a jacket.
The smaller top section is perfect for all my loose bits and pieces, like camera gear, charging cables, etc. There's also space for my wash bag and makeup purse, as well as a handbag, and a few other bits and pieces. Plus there are two pockets in the fabric divider section which are great for storing smaller loose things like accessories.
How much does the Bon Air weigh?
The 66cm Bon Air case weighs just 3.4kg (7.5 lbs) – which is incredibly light considering how hardy the thing is. When the delivery arrived I honestly thought the cardboard box was empty, because the case just seems to weigh nothing at all.
FYI – there's also a cabin baggage size (55 x 40 x 20 cm) and a large size (75 x 54 x 29 cm – perfect for families) available in the Bon Air range.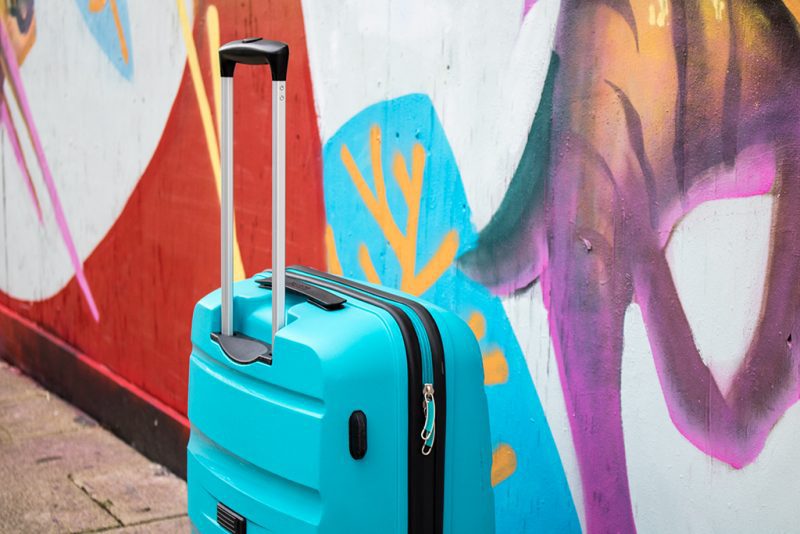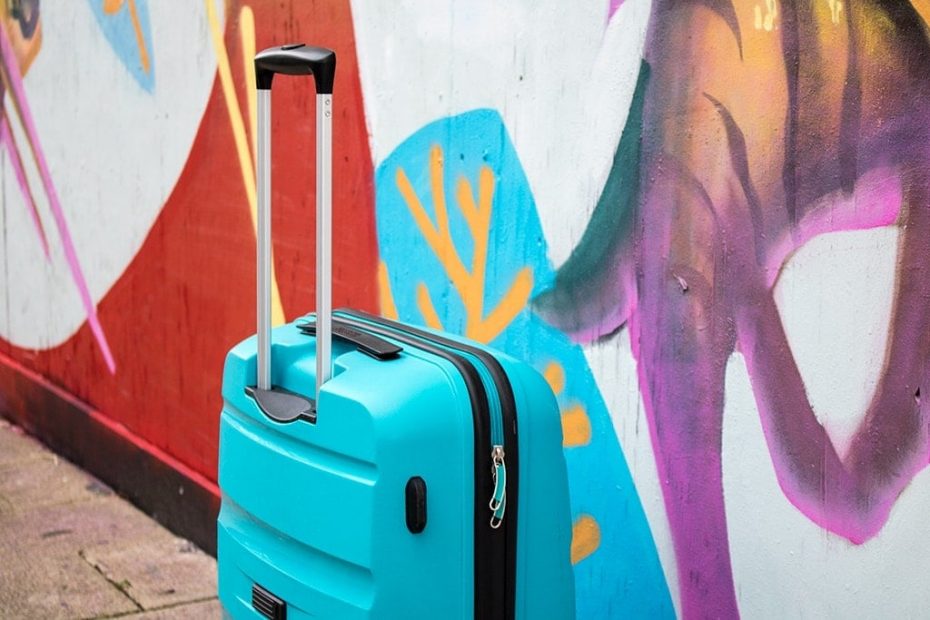 Using the American Tourister Bon Air suitcase
I used the Bon Air suitcase on my recent trip to Austria and it was a total dream. The trip involved multiple trains, buses, planes, and airports. And navigating every journey was so easy!
The four wheels have 360°, so you can easily get around in all directions. And it's the perfect height and size for getting around easily; my larger Lock n Roll suitcase is a bit of a nightmare on trains and things, but the Bon Air fits nicely into the seat next to me or into most luggage racks. It rolls quietly on even surfaces too, and just seems to move so smoothly and easily – I don't even notice the weight of it.
One thing I don't love is the top handle, which feels a little weak when my case is packed heavily. Might just be my imagination though, as I know American Tourister put their cases through rigorous testing. I've had no issues with it but it doesn't quite feel strong enough to take the weight so I prefer to use the side handle when I need to lift the case.
I know that the case material, 100% polypropylene, is super strong and super lightweight. So while the Bon Air feels almost like a toy suitcase, it can survive most travel scenarios. I even felt confident enough to sit on it at the station the other day when the benches were full up. If it can survive that, I feel it can survive anything!
Final Thoughts
Things I love about the American Tourister Bon Air: the size, the shape, the interior space, the organisation, the manoeuvrability, the funky colour range, how much I can fit in it, and how little it weighs. Oh, and the clever features like the hidden, pop-out address tag on the back. Basically, pretty much everything.
If you're looking for a solid case that fits a ton and is really easy to use but won't break the bank, the Bon Air from American Tourister really could be the one. I genuinely love it!
CLICK HERE to check the latest prices in GBP – or click HERE if you're in the US.
Please pin this post…